The start of the 21st Century has seen many great changes for man kind and in the world of art the changes have been just as significant.
Considering it is only two decades young no one knows what is in store for the art world in this new digital age, however there are still some standout artists that have proven that there is still life and vigor in painting and sculpture.
Famous 21st Century Artists
1. Mark Bradford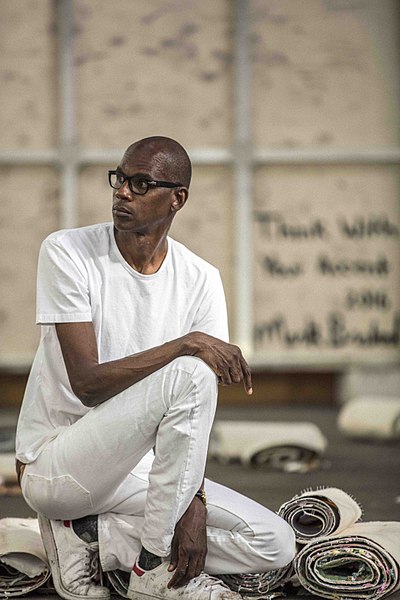 Mark Bradford, an American visual artist, was born on November 20th, 1961. Bradford, a Los Angeles native, attended the California Institute of the Arts.
His collaged paintings have been featured in exhibitions all around the world, and he also works with film, print, and installation. In 2017, Bradford represented the United States in the Venice Biennale. He has established himself in the Los Angeles area.
Bradford's abstract paintings often take the form of grids and combine paint and collage. His pieces are constructed from multiple layers of paper and cables, which he carves using gouging, tearing, shredding, gluing, power-washing, and sanding, among other instruments and processes.
Bradford has been an avid collector of "merchant posters," or printed sheets promoting services that are typically displayed in neighborhoods, for the duration of his professional life.
2. Ai Weiwei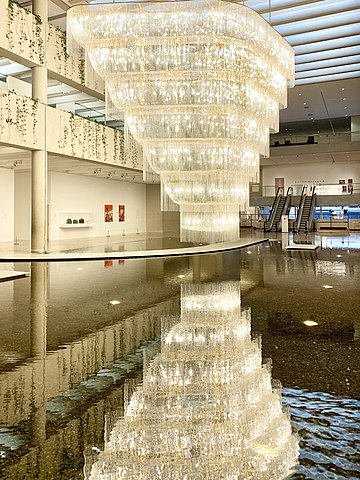 Artist and sculptor Al Weiwei was born in Beijing in 1957. He joined the Chinese art collective known as the Stars because they didn't want to make work that followed official norms.
In particular, Weiwei and the other artists criticized restrictions on free speech and a general disregard for human rights on the part of the Chinese government. His political ideas and creative practice have congruently produced work that testifies to both.
In 1981, Weiwei moved to the United States, and from 1983 to 1993, he called New York City home. Weiwei attended Parsons School of Design and honed his skills in Conceptual Art and Performance at this time.
He helped found Beijing's East Village, a hub for avant-garde artists, after moving back to China to care for his sick father in 1993. Weiwei co-founded one of China's independent art spaces, China Art Archives and Warehouse, in 1997.
3. Gerhard Richter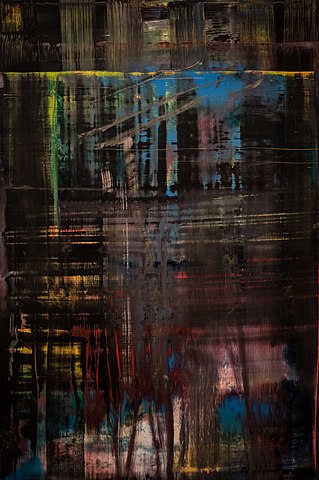 German-born artist Gerhard Richter was born in 1932. He also works in photography and glass sculpture, and his styles span from the abstract to the photorealistic.
His pieces have broken records at auction, and he is widely regarded as one of Germany's premier artists.
Richter grew up in the rural areas of Germany, but he was born in Reichenau. Although he was drafted into the Hitler Youth's Deutsches Jungvolk in 1942 at the tender age of 12, at war's end he was still too young to be considered an official member.
At the age of ten, he decided to stop attending school. Both of his older brothers were killed in action, and his sister was euthanized by Nazi euthanasia program after she was diagnosed with schizophrenia. Contemporary critics praise Richter's work for its use of reflective materials and its ability to convey an illusion of space.
4. Yayoi Kusama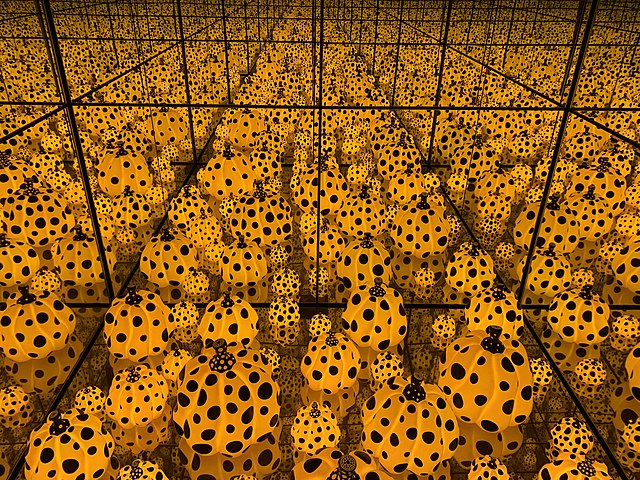 Yayoi Kusama is a prominent figure in modern Japanese art who predominantly works in installation and sculpture. Her practice is rooted in conceptual art and incorporates surrealism, minimalism, and feminism.
She was born in 1929, and her work reflects on nearly a century of developments in Japanese, Western, and global culture. Kusama received her early art education in Nihonga, the traditional Japanese painting style, in her hometown of Matsumoto.
Soon after relocating to New York in 1958, she was immersed in the city's vibrant 1960s avant-garde culture.
Kusama became widely known because she participated actively in both the hippie subculture and the pop art movement of the 1960s. She began creating museum installations in the 1970s and has continued doing so to the present day.
She's struggled with psychiatric disorders on and off her whole life. She has spoken publicly about it for a long time, claiming that her art helps her deal with it.
5. Njideka Akunyili Crosby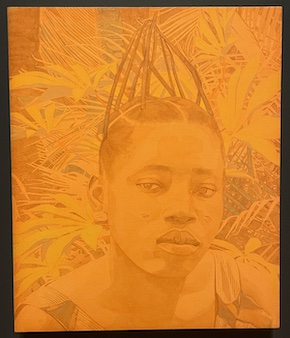 Artist Njideka Akunyili Crosby (born 1983) hails from Nigeria but currently resides in Los Angeles.
Akunyili Crosby "creates collage and photo transfer-based artworks that expose the challenges of occupying these two worlds" (the New York Times).
John D. and Catherine T. MacArthur Foundation's Genius Grant was presented to Akunyili Crosby in 2017.
She incorporates personal photographs she has shot in Nigeria, as well as those of her family and scenes from popular publications published in Nigeria. A fabric of photographs permeates her paintings from start to finish, and the photos "are layers in her work through collage and acetone-transfer prints."
She mostly works in collage, photo transfer, acrylic paint, charcoal, fabric, and colored pencil. Her aesthetic draws from a variety of sources, including Nigerian tradition, Western academia, pop culture, and her own life.
6. Julie Mehretu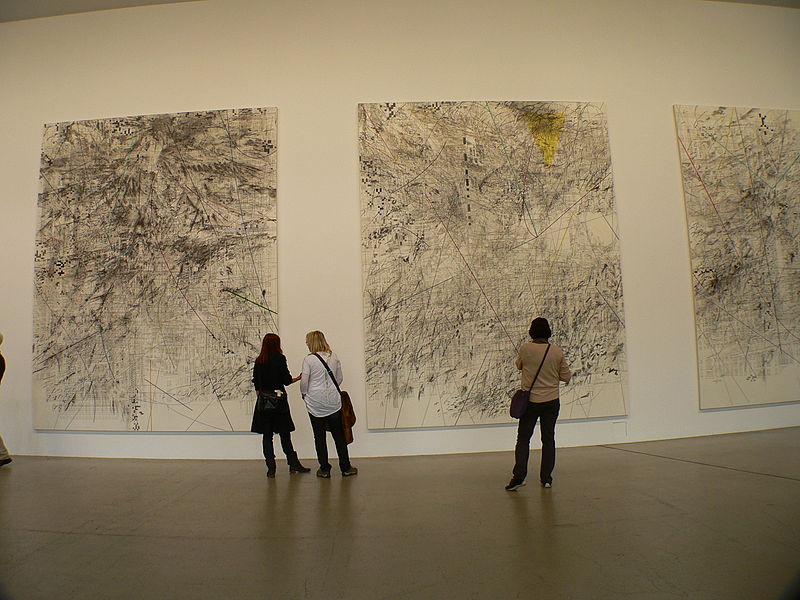 American-born Ethiopian visual artist Julie Mehretu (born November 28, 1970) is recognized for her large-scale, multilayered paintings of abstracted landscapes.
The cumulative effects of urban sociopolitical changes are depicted in her paintings, sketches, and prints.
In her paintings, Mehretu incorporates elements from city planning diagrams, meteorological maps, and other linear images of urban efficiency.
The works are flattened re-imaginings of city life that employ many points of view and perspective ratios rather than a formal, constant sense of depth.
Her drawings are akin to her paintings in that they are multilayered compositions that depict complicated, abstracted scenes of worldwide social interaction. The space between paintings allows for more experimentation in the form of the smaller drawings.
7. Tomma Abts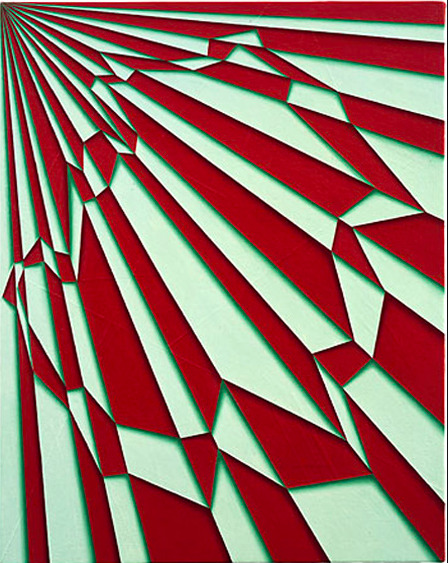 The German-born artist Tomma Abts (born on December 26, 1967) is well known for her abstract oil paintings. Abts was awarded the Turner Prize in 2006. As of right now, she may be found residing and working in London, England.
Abts works in acrylic and oil, typically building up her compositions from recurring geometrical motifs, and she begins each work without a predetermined idea, knowing only the size of the canvas and her materials.
Her work is both abstract and a reaction against the figurative Neo-Expressionism of her native Germany. Her paintings never depict anything realistic. Nothing about the environment, the planet, or any other topic is mentioned.
Her paintings are abstract because they lack detail and have a distinct retro vibe. The shapes in these paintings are intricate, layered, and interlaced in many ways, and they also have highlights, shadows, and a sense of depth.
8. Cecily Brown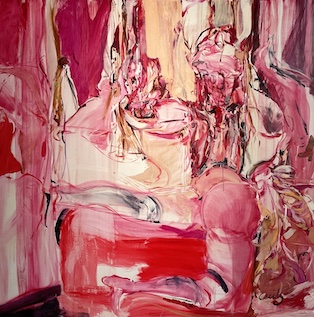 British painter Cecily Brown was born in 1969. She draws inspiration from a wide range of artists, from modern masters like Rubens, Poussin, and Goya to more traditional figures like Willem de Kooning, Francis Bacon, and Joan Mitchell. Brown is a New York native and a New York City resident.
Brown relies on drawing as a necessity for her work. By doing so over and over, Brown is able to acquire visuals that fascinate and perplex her. Her drawings aren't as well-known as her paintings, but they have the same sexual perspective on art as her paintings.
Brown's canvases, which examine the dynamics of masculine and female dominance, blend figuration with complete abstraction. She has gained notoriety for her abstract and abstract expressionist painting style reminiscent to the works of Willem de Kooning and Oskar Kokoschka, but also expanding the tradition of abstract expressionism.
9. Tania Bruguera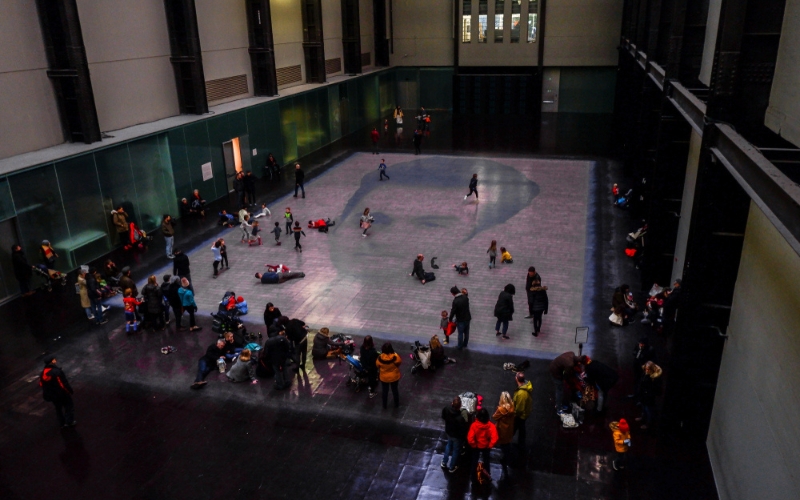 Cuban-born performance and installation artist Tania Bruguera (born 1968) is also an activist.
She divides her time as a painter and sculptor between New York City and Havana, and has shown her work in galleries all over the world.
Her works can be found in the collections of prestigious museums such as MoMA, the Bronx Museum of the Arts, and the Museo Nacional de Bellas Artes in Havana.
Several of Bruguera's works examine and re-present events from Cuba's past, and her work often centers on questions of authority and control. Bruguera has been imprisoned and detained multiple times as a direct result of her artistic efforts and activism.
10. Yoshitomo Nara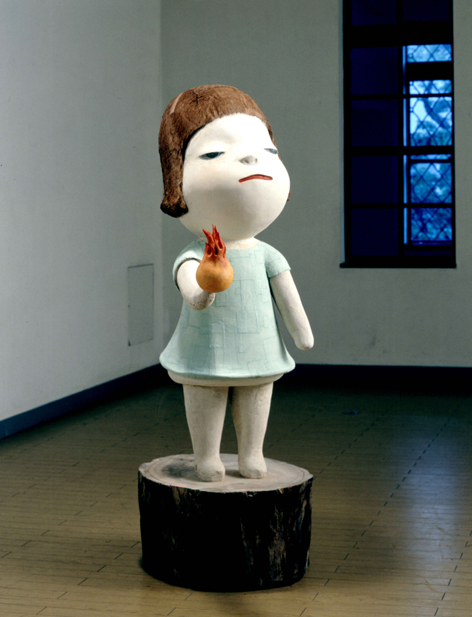 Yoshitomo Nara (, Nara Yoshitomo; born 5 December 1959 in Hirosaki, Aomori Prefecture, Japan) is a Japanese painter. His work has been shown in galleries all around the world, although he maintains a home and studio in Nasushiobara, Tochigi Prefecture.
Since 1984, Nara has participated in around 40 solo exhibits. The Museum of Modern Art and the Los Angeles County Museum of Art have both displayed his work (LACMA).
In the 1990s, during Japan's Pop art movement, Nara initially gained prominence as a significant artistic center. The subjects of his sculptures and paintings are deceptively straightforward, as they typically feature a single figure against a blank or little detailed background (frequently children and animals rendered in pastel tones with confident, comical lines).
At first glance, these kids are adorable and seemingly defenseless. However, they frequently carry blades and saws.
During the months of May and April of 2017, the Pace Gallery in New York City hosted an exhibition of Nara's work. This show marked his return to New York after a three-year hiatus. The show, titled Thinker, has works that signal a departure to a more reflective body of work.