Australia with it's massive, harsh yet beautiful landscapes has inspired artist of many forms, from the traditional imagery of the aboriginal people to the European settlers
From ancient times to the present, Australian art refers to any art created in or about Australia, or by Australians living abroad.
Aboriginal, Colonial, Landscape, Atelier, early-twentieth-century painters, printmakers, photographers, and sculptors inspired by European modernism, and contemporary art are all examples of this.
In Australia, the visual arts have a lengthy history, with evidence of Aboriginal painting extending back at least 30,000 years.
Many prominent artists from both Western and Indigenous Australian schools have come from Australia, notably the late-nineteenth-century Heidelberg School plein air painters.
Famous Australian Artists
1. Sidney Nolan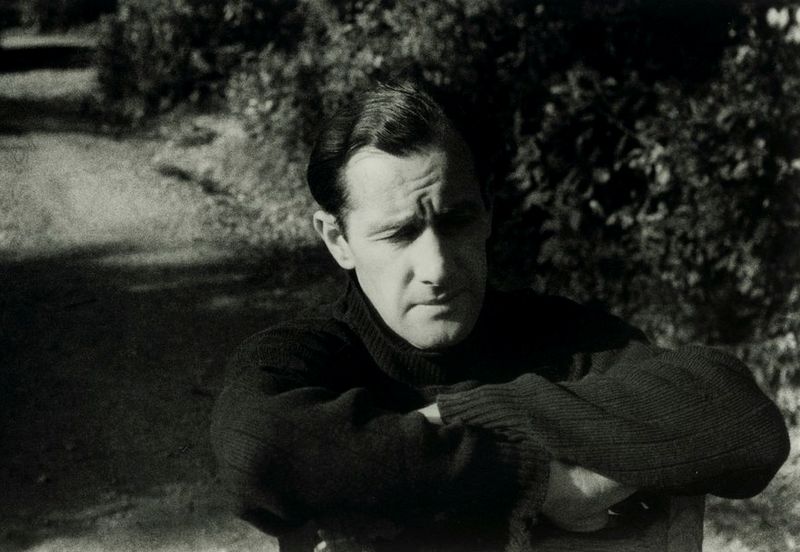 Sir Sidney Robert Nolan (22 April 1917 – 28 November 1992) was a renowned Australian artist of the twentieth century. His oeuvre is among the most broad and productive in all of contemporary art, working in a wide range of materials.
He is well renowned for his paintings of Australian legends, most notably Ned Kelly, the bushranger and criminal. Nolan's stylised portrayal of Kelly's armor has become an Australian art classic.
Nolan was a personal friend of arts patrons John and Sunday Reed and was a member of the so-called "Heide Circle," which also included Albert Tucker, Joy Hester, Arthur Boyd, and John Perceval. Boyd and Perceval were members of the Boyd artistic family, based in Murrumbeena's "Open Country."
Probably his most renowned work is a series of exaggerated descriptions of the Australian bushranger Ned Kelly. Nolan abandoned the renowned set of 27 Ned Kellys at "Heide" under emotionally fraught circumstances.
Although he originally wrote to Sunday Reed to urge her to take anything she wanted, he later ordered that all of his works be returned. Sunday Reed handed 284 other paintings and sketches to Nolan, but she refused to hand up the remaining 25 Kellys, partially because she considered the works as essential to the intended Heide Museum of Modern Art and probably because she cooperated with Nolan on the paintings.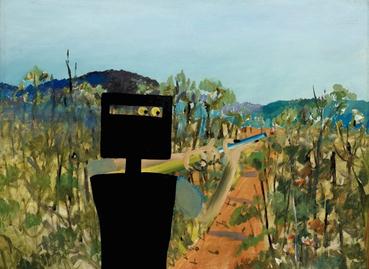 She eventually surrendered them to the National Gallery of Australia in 1977, which ended the issue. The major sequence of the Kelly narrative is followed by Nolan's Ned Kelly trilogy. However, Nolan did not intend for the series to be an accurate portrayal of these events.
Rather, these episodes/series served as a backdrop for the artist's reflections on universal issues such as injustice, love, and betrayal. Nolan used the Kelly affair to represent the Australian environment in new ways, with the narrative providing significance to the location.
In 2010, "First-class Marksman" became the most expensive artwork ever sold in Australia. The picture was dubbed "the missing Nolan" because it was the only one of Nolan's initial series of 27 Ned Kelly paintings that was not in the National Gallery of Australia's collection. The Art Gallery of New South Wales paid $5.4 million for it.
2. Arthur Boyd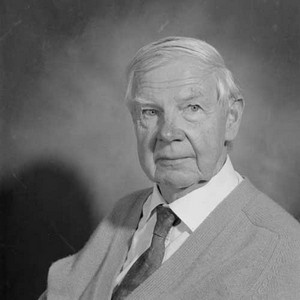 Arthur Merric Bloomfield Boyd (24 July 1920 – 24 April 1999) was a prominent Australian painter of the mid-to-late twentieth century. Boyd's work varies from impressionist landscapes of Australia to harsh expressionist figuration, with many pieces including both.
Several notable pieces, like The Expulsion (1947–48) at the Art Gallery of New South Wales, put Biblical tales against the Australian environment. Boyd's art, which has a strong social conscience, deals with humanitarian challenges as well as universal themes like as love, grief, and humiliation.
Clifton Pugh, David Boyd, John Brack, Robert Dickerson, John Perceval, and Charles Blackman were all members of the Antipodeans, a group of Melbourne artists that included Boyd.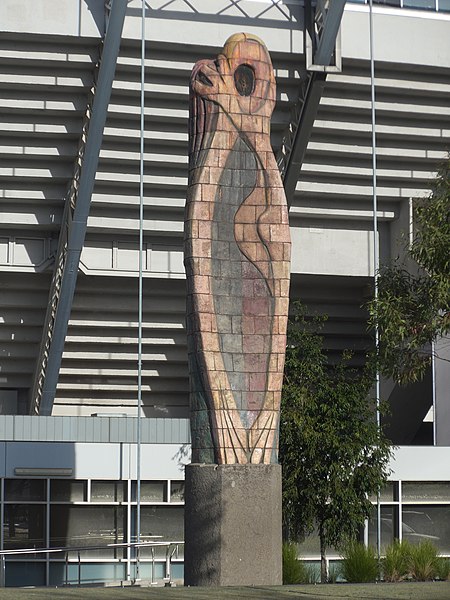 Beginning with Boyd's grandmother Emma Minnie Boyd and her husband Arthur Merric Boyd, Boyd's father Merric and mother Doris, uncle Penleigh Boyd (and his son, Arthur's cousin, Robin), uncle Martin Boyd, and siblings Guy, David, and Lucy, the Boyd Family line of successive and connective artists includes painters, sculptors, architects, and other arts professionals.
Also Read: Australian Architects
His other sister, Mary Boyd, married both painters, John Perceval and Sidney Nolan.
Arthur and Yvonne Boyd donated to the people of Australia 1,100 hectares (2,700 acres) of family property at Bundanon on the Shoalhaven River in 1993. Boyd eventually gave more property, artwork, and the rights to all of his work that had been held in trust.
3. Tom Roberts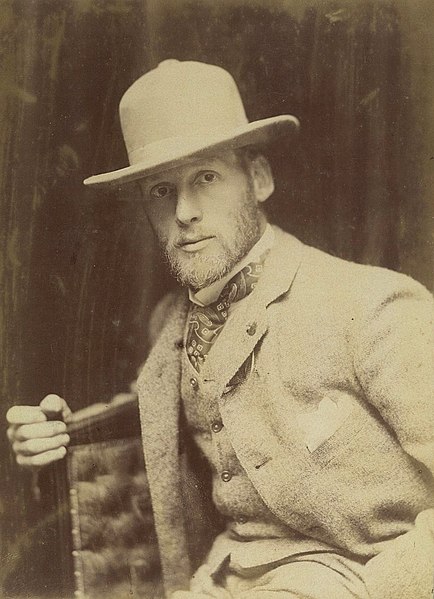 Thomas William Roberts (8 March 1856 – 14 September 1931) was a significant member of the Heidelberg School art movement, commonly known as Australian impressionism.
After finishing his studies in Melbourne, he traveled to Europe in 1881 to complete his education, returning home in 1885 "primed with everything was the newest in art."
He was a strong proponent of plein air painting, and he collaborated with Frederick McCubbin to establish the Box Hill artists' camp, the first of numerous plein air camps frequented by Heidelberg School members.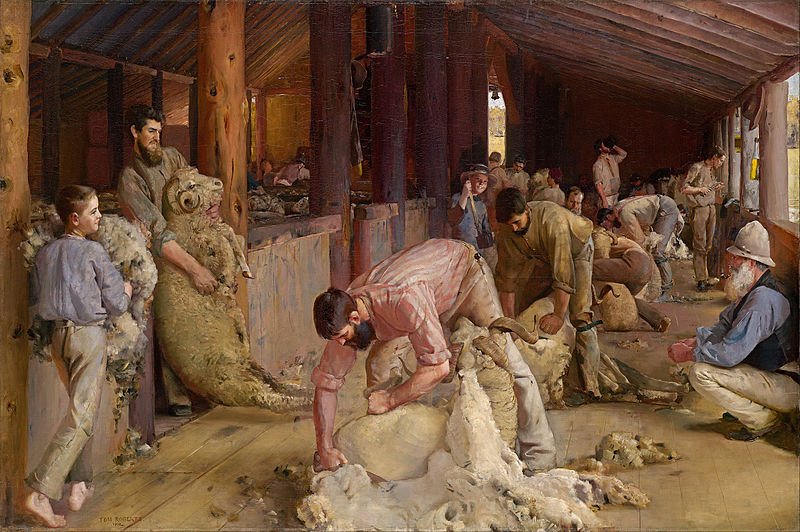 While he is best known today for his "national narratives"—among them Shearing the Rams (1890), A Breakaway! (1891), and Bailed Up (1895)—he also earned a living as a portraitist, and in 1903 completed the commissioned work The Big Picture, the most famous visual representation of the first Australian Parliament.
4. Albert Namatjira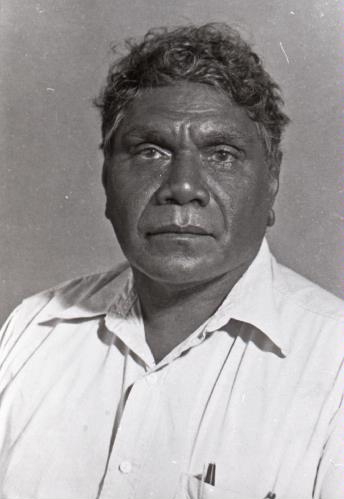 Albert Namatjira (born Elea Namatjira; 28 July 1902 – 8 August 1959) was an Arrernte painter from Central Australia's MacDonnell Ranges. He is generally regarded as one of Australia's best and most important painters.
He was perhaps one of the most recognized Indigenous Australians of his period as a pioneer of modern Indigenous Australian art. He was the first Aboriginal artist to gain widespread acclaim in Australia.
In 1956, William Dargie's picture of Namatjira became the first of an Aboriginal person to win the Archibald Prize. In 1953, Namatjira received the Queen's Coronation Medal, and in 1968, he was recognized on an Australian postage stamp.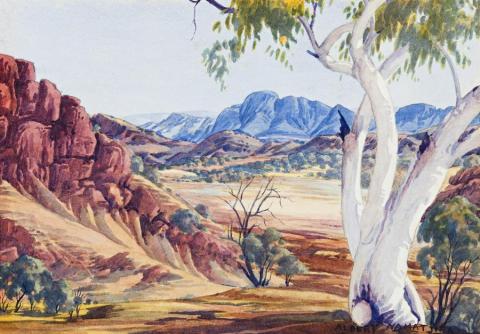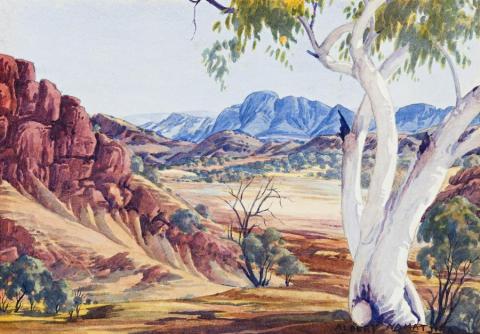 Namatjira is regarded as a "monumental figure" in Australian art and is regarded as one of the most gifted Arrernte painters to have ever lived.
As one of the Hermannsburg movement's most prominent artists, he combined indigenous landscapes with Western-style painting methods to "bring central Australia to life for multitudes who had never visited it for themselves."
His legacy continues on via worldwide critical praise, the naming of his homeland's electorate after him, and the successors of his artistically oriented children. They are part of the Namatjira project, an artistic and memorial group that includes his Ramsay Prize-winning great-grandson Vincent Namatjira.
5. Brett Whiteley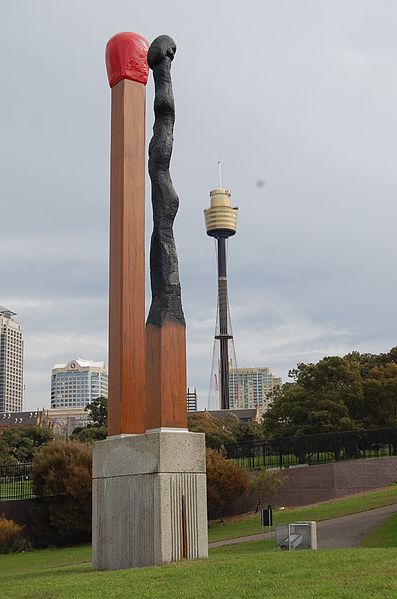 Brett Whiteley was an Australian artist who lived from 7 April 1939 until 15 June 1992. He is recognized in the collections of all major Australian galleries, and he has won the Archibald, Wynne, and Sulman awards thrice.
He had several exhibits and lived and painted in Australia, Italy, England, Fiji, and the United States, among other places.
He painted on weekends in the Central West of New South Wales and Canberra as a youngster, producing works such as The soup kitchen (1958).
Whiteley studied drawing at the National Art School in East Sydney from 1956 to 1959. In 1959, he received an art scholarship from the Italian government, which was reviewed by Russell Drysdale. On January 23, 1960, he departed Australia for Europe.
Whiteley was featured in the 1961 group exhibition 'Recent Australian Painting,' when his Untitled red painting was purchased by the Tate Gallery after meeting Bryan Robertson, the director of the Whitechapel Gallery. He was the Tate's youngest living artist to have work acquired, a record that still remains today.
Whiteley was awarded a Harkness Fellowship Scholarship to study and work in New York in 1967. While living at the Hotel Chelsea, where he befriended musicians Janis Joplin and Bob Dylan, he met other artists and musicians.
His first impression of New York City was shown in the picture First Sentiment of New York City, which included streets with rapidly moving automobiles, street signs, hot dog sellers, and towering skyscrapers.
Several of Whiteley's paintings from his time living at the Hotel Chelsea were on exhibit, including Portrait of New York, which was hanging behind the registration counter.
6. Frederick McCubbin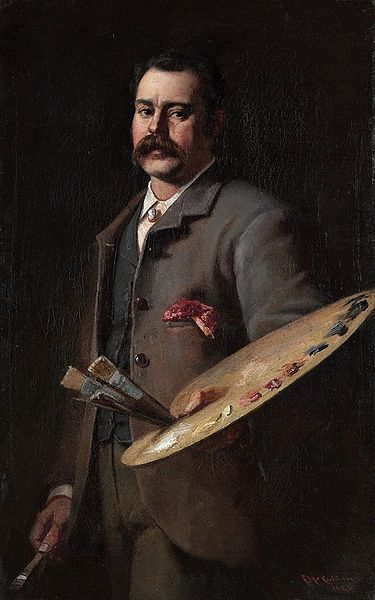 Frederick McCubbin (25 February 1855 – 20 December 1917) was a key member of the Heidelberg School art movement, often known as Australian impressionism.
McCubbin was born and bred in Melbourne, Victoria, and attended the National Gallery of Victoria Art School, where he trained under a variety of painters, including Eugene von Guerard and subsequently George Folingsby.
In 1885, one of his old students, Tom Roberts, returned from painting school in Europe, and that summer they formed the Box Hill artists' camp, where Arthur Streeton and Charles Conder joined them.
These painters formed the basis of the Heidelberg School, a "plein air" art movement named after Heidelberg, the location of another of their camps.
During this period, he taught at the National Gallery School and eventually became president of the Victorian Artists' Society and the Australian Art Association.
Concerned with expressing Australia's national life, McCubbin created a series of big landscapes that represent the melancholy themes prevalent in literary depictions of European settlers' relationships with the bush at the time.
Several of these pieces, notably Down on His Luck (1889), On the Wallaby Track (1896), and The Pioneer (1899), have become symbols of Australian art (1904).
McCubbin's first and only journey to Europe in 1907 provided him with firsthand exposure to works by J. M. W. Turner and the French impressionists, hastening a movement in his painting toward freer, more abstracted brushwork and lighter hues.
Although his latter works are not as widely recognized as his earlier national tales, many reviewers believe them to be his finest creatively.
7. John Brack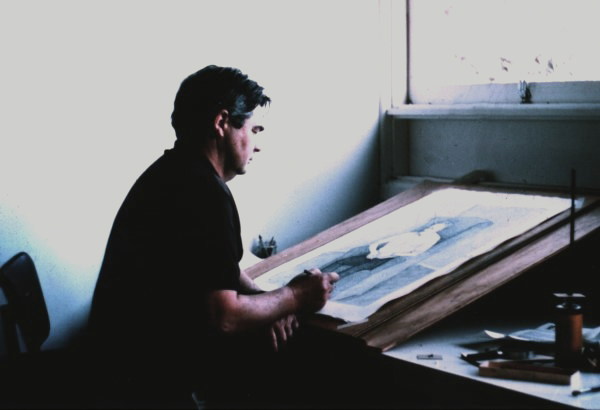 John Brack (May 10, 1920 – February 11, 1999) was an Australian painter who belonged to the Antipodeans group. According to one observer, Brack's early paintings portrayed the quirks of his day "more forcefully and simply than any Australian artist before or after."
Brack's early conventional style developed into one of simpler, almost austere designs and purposefully dismal color regions, often containing huge amounts of brown.
In the 1950s, he created a name for himself with paintings on modern Australian society, such as the classic Collins St., 5 pm (1955), a picture of rush hour in postwar Melbourne.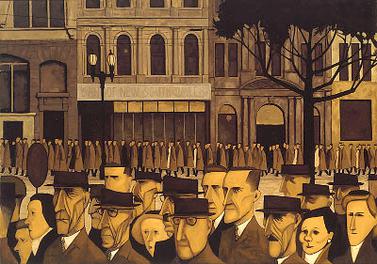 It was a remark on the homogeneity of ordinary life, set in a gloomy palette of browns and greys, with all people seeming practically similar. The Bar (1954), a similar work, was based on Manet's 1882 A Bar at the Folies-Bergère and satirized the six o'clock swill, a social rite resulting from the early closure of Australian pubs.
Most of these early paintings and sketches were plainly sarcastic critiques of the Australian Dream, either in freshly growing post-war suburbia or depicting the lives of people who lived there.
Brack created a lengthy sequence of highly stylized paintings in the 1970s that included things such as pencils in complicated patterns. These were meant to be allegories of modern life.
8. Elise Blumann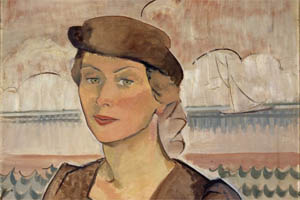 Elise Blumann (January 16, 1897 in Parchim, Germany – January 29, 1990 in Nedlands, Western Australia) was a German-born Australian Expressionist painter.
Between 1917 to 1919, Blumann attended the Royal School of Art in Berlin, while simultaneously retaining ties and affiliations with painters at the Academy of Arts.
Notably, Blumann mentioned posing for a picture for artist Max Liebermann as well as his teaching techniques, despite the fact that no credible documentation exists to corroborate Liebermann as her instructor.
Blumann then taught in several German schools from 1920 until 1923, when she married Arnold Blumann. She and her husband left Nazi Germany in 1934, arriving in Fremantle, Western Australia aboard the passenger ship Ormonde on January 4, 1938. [1]
Blumann created a major body of work in the decade after her arrival in Western Australia, focusing on the Western Australian environment, her family, and her new group of acquaintances.
These pieces explore the distinctive light and color of the Western Australian environment in a manner influenced by her understanding of German Expressionism.
Summer Nude, 1939, for example, made a stir when it was shown in Western Australia in 1944 because to its representation of nudity as well as its strong, basic forms and lines.
She co-founded the Art Group with Robert Campbell, then-Curator of the Art Gallery of Western Australia, to promote modernist ideas and attitudes in art and art education.
Blumann got disillusioned with the possibilities of painting in Western Australia in the 1950s and only painted intermittently after that. Her art got national prominence for the first time in the late 1970s, some fifteen years before she died in 1990, at the age of 93.
She has subsequently been recognized as an important addition to Australian modernist painting, foreshadowing the emergence of the similarly landscape-based modernism associated with artists Guy Grey-Smith and Howard Taylor in Western Australia.
9. Peter Booth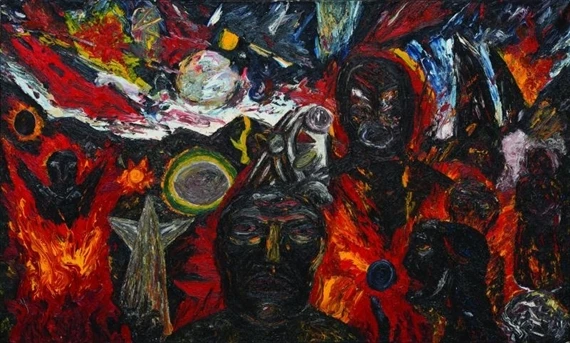 Peter Booth (born 2 November 1940) is an Australian figurative and surrealist painter who is regarded as one of Australia's most important late-twentieth-century painters.
His art is distinguished by a great emotional strength and occult symbolism in typically grim situations.
Booth's work is primarily concerned with the Australian landscape, both urban and rural, as well as the interaction between the environment and the human, as well as the individual's ability to create and destroy. Also, what will the world look like in the future with people as mutants?
Booth's landscapes are rife with emotion and symbolism. Memories of his upbringing amid Sheffield's blackened industrial environment seem to pervade his work, particularly his well-known apocalyptic figurative paintings that appear to be depictions of the end of the world; illustrations for The Book of Revelation.
These works depict an acute sense of fear, recalling the aftermath of some catastrophic devastation, and are vividly shown with frightening figures and frantic, densely applied brushstrokes.
10. Emily Kame Kngwarreye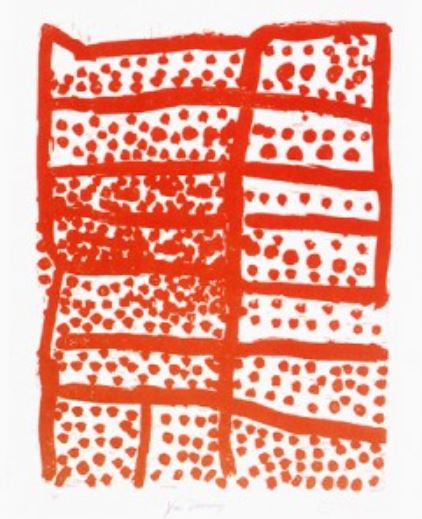 Emily Kame Kngwarreye (or Emily Kam Ngwarray) (1910–3 September 1996) was an Aboriginal Australian artist from the Northern Territory's Utopia settlement. She is regarded as one of Australia's most recognized and accomplished painters.
Kngwarreye was a member of the Anmatyerre linguistic group who was born about 1910 on Alhalkere (Utopia Station). Anmatyerre and Alywarre peoples living in 20 tiny Aboriginal villages in the eastern region of Central Australia constitute what is known as Utopia, which is situated around 250 kilometers north-east of Alice Springs.
After working in the batik technique for nearly a decade, Kngwarreye started painting using acrylic on canvass in late 1988. She was a senior lady at the time, and over the following eight years, she creates an astounding body of work that has persisted and established her as one of Australia's best painters.
Kngwarreye, as an elder and ancestral guardian, had spent decades painting for ceremonial reasons in the Utopia area. The foundation of the Utopia Women's Batik Group in 1977 is tied to the development of artists from this area. Batik creation began as a collective activity, but as time passed, individual artisans developed their own distinct styles.
At Utopia Station's adult education sessions, she was taught to the techniques of tie-dye, block painting, and batik together with 20 other women. Kngwarreye was a founding member of this group who moved to acrylic in 1988.
11. John Olsen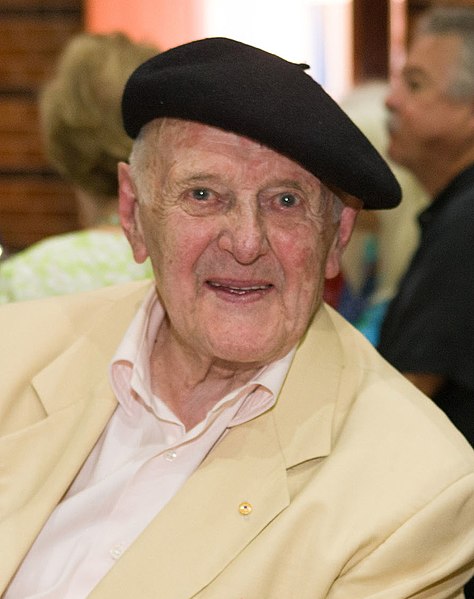 John Henry Olsen (born 21 January 1928) is an Australian artist who won the Archibald Prize in 2005. Landscape is Olsen's major subject matter.
Olsen painted Spanish Encounter in 1960, which was purchased by the Art Gallery of NSW and shown at Terry Clune Galleries in Sydney.
Olsen started painting ceilings in the early 1960s, with the first, 'Summer in the You Beaut Country,' a commission from art dealer Frank McDonald, followed by 'Darlinghurst Cats,' 'Sea Sun and Five Bells,' (given to the Newcastle Art Gallery in 2011 by Ann Lewis, AO), and 'Life Burst' (commissioned by Thelma Clune, also in the Newcastle Art Gallery). 'Le Soleil' and 'La Primavera' were shown at Clune Galleries, while 'Sydney Sun' (as 'King Sun') was shown at South Yarra Gallery in Melbourne in 1965.
Clarendon and Golden Summer are two of his most recent pieces. Salute to Five Bells, one of Olsen's most successful murals, is presently on display in the Sydney Opera House.
Despite being labeled as an abstract artist, Olsen denies it, adding, "I have never produced an abstract painting in my life." His art is described as "an examination of the entirety of landscape." In 1997, Olsen released his diaries under the title 'Drawn From Life.'
The National Library of Australia released Olsen's book My Salute to Five Bells in 2015, which includes the artist's ideas, diary notes, and original artwork for the piece.
Olsen is well-known for his frog paintings and the use of frogs in several of his works. He started work on his biggest painting since Salute to Five Bells in 2013. The King Sun was hung at Collins Square in Melbourne Docklands, measuring eight meters by six meters and consisting of eight panels.
The painting displays a dazzling Australian sun (including three frogs). John Olsen's art is represented in all Australian state gallery collections (131 pieces at the Art Gallery of New South Wales), the National Gallery of Australia in Canberra, and regional galleries around Australia. Among these is the Newcastle Art Gallery, which has a number of significant masterpieces.
12. Richard Bell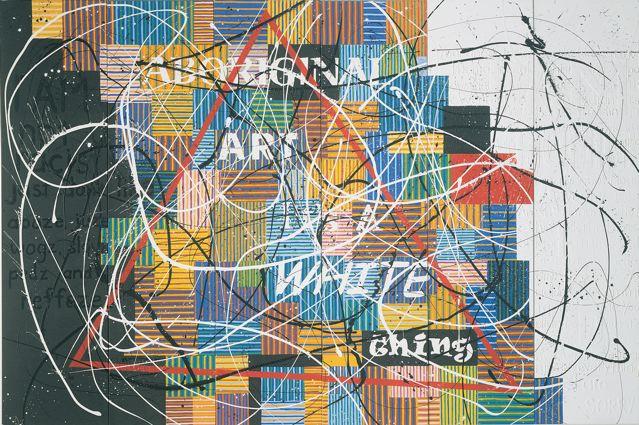 Richard Bell (born 1953) is a political activist and Aboriginal Australian artist. He is one of the founders of proppaNOW, an aboriginal art group located in Brisbane.
Bell is a Kamilaroi man who was born in 1953 in Charleville, Queensland. He now resides in Brisbane, Queensland.
Bell rose to prominence when his 240 x 540 cm work Scientia E Metaphysica (Bell's Theorem) (shown above) won the Telstra National Aboriginal & Torres Strait Islander Art Award in 2003. The phrase "Aboriginal Art — It's A White Thing" was prominently displayed.
Rex Butler, a Queensland art critic, highlighted his work for Australian Art Collector magazine in 2006.
Bell sparked outrage in April 2011 when he revealed that he had chosen the recipient of the renowned Sir John Sulman Prize by tossing a coin.
Bell won a court battle in March 2012 against a person who had filed a take-down notice in 2011 for "unjustifiable threats of copyright infringement," and was granted $147,000 in damages, creating "an important precedent."
On National Indigenous Television in 2013, he aired the eight-episode TV series Color Theory. His self-portrait was a finalist for the Archibald Prize in 2015.
13. Grace Cossington Smith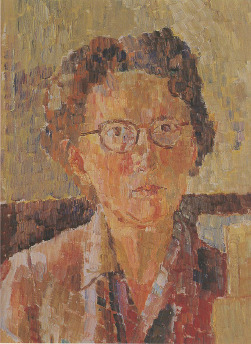 Grace Cossington Smith (April 20, 1892 – December 20, 1984) was an Australian artist who was a pioneer of modernist painting in Australia and was crucial in bringing Post-Impressionism to her homeland. Every major gallery in Australia has examples of her art.
Cossington Smith was one of Australia's most important artists of the twentieth century, best known for her modernist depiction of a Sydney cafeteria, paintings of the arch of the Sydney Harbour Bridge as it was being built, and her late indoor scenes of doorways and windows with yellow as the dominant color.
Many of her images depict the everyday suburban house of the time: still life, entrances, and window sills. She also painted significant events such as Globe Wars and the visit of the Prince of Wales in Sydney, which provide a larger perspective on what was going on in Australia and the world at the time.
She employed fantastic patterns of brilliant color with cold hues added to shadows to give them a feeling of vitality. She created shape in color by meticulously placing brush strokes of vivid hue side by side to make up little squares.
She was one of the first Australian painters to be inspired by the European Post-Impressionist style, and she spearheaded a break from Australian Impressionism.
Her paintings were highly bold for the period, since she was a contemporary of Margaret Preston and Thea Proctor. Her major attraction was color, dazzling sparkling hue drenched in reflected sunshine. She was a supporter of modernism and created her own unique method.