England hosts numerous historic and modern buildings with artistic, architectural, and historical significance. These buildings are part of the English national identity and represent their history and traditional values.
Whether you are a tourist, history lover, royal fanatic, or adventure seeker, you will be amazed by England's exquisite pieces of architecture; each with a unique story.
Here are ten of the most famous buildings in England.
Famous Buildings in England
1. Westminster Abbey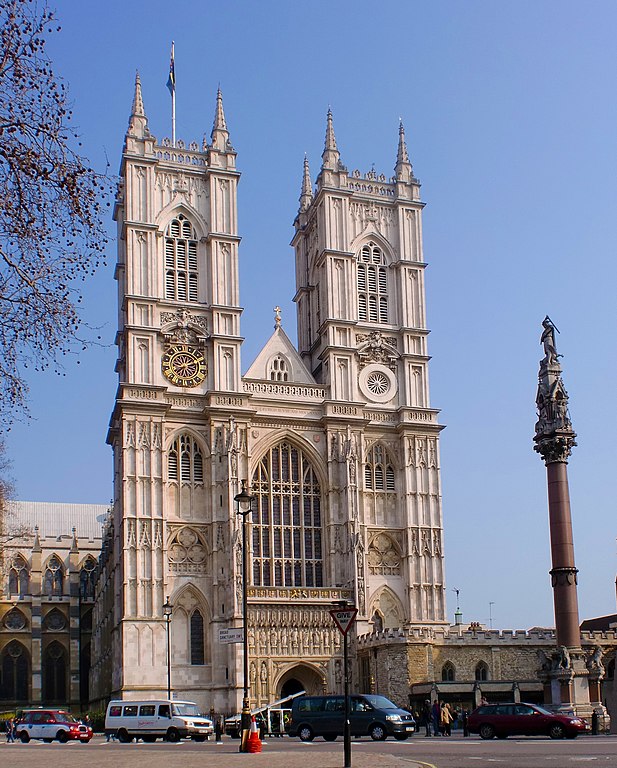 Westminster Abby is one of England's famous religious buildings in the City of Westminster, London. It has hosted numerous coronations and royal weddings, including Prince William and Princess Catherine Middleton's wedding in 2011.
Traditionally, this iconic building was a burial site for English and British monarchs as well as prominent people in British history, including prime ministers, scientists, poets, and military leaders.
Before the present church, the site hosted a Catholic Benedictine abbey church in the 7th century with the present church built in 1245.
The Westminster Abbey stands out as an architectural masterpiece due to its antique collection of artifacts, uniquely designed and extravagant architecture, and monumental sculptures.
It is also a significant Gothic building in England and a UNESCO World Heritage Site, attracting millions of tourists annually.
2. Buckingham Palace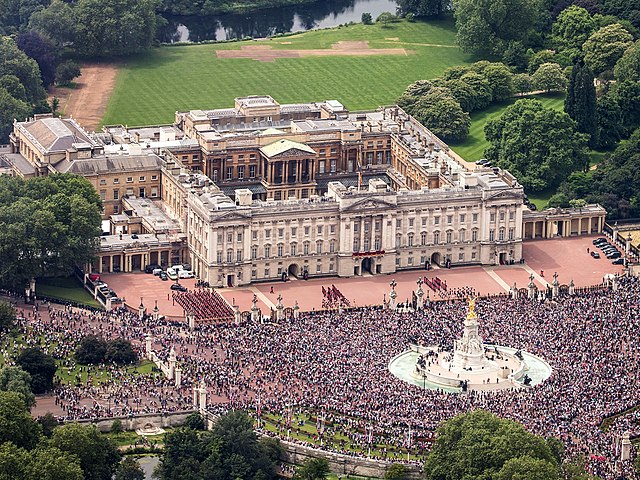 Dating back to 1703, Buckingham palace is a famous building in the City of Westminster. It is regarded as the Queen's home- the reigning monarch's official residence and a center of royal hospitality.
The palace also serves as an administrative center for the monarch and hosts numerous state occasions and events. With 775 rooms and an enormous private garden, this palace holds royal celebrations like the Platinum Jubilee.
Over time, Buckingham palace has undergone numerous reconstructions and revamping to increase its appeal and functionality.
The most significant structural addition was the East Front, containing the famous balcony where the British royal family gathers to greet crowds.
Every year, tourists flock to this palace to enjoy its magnificent staterooms, antique art, and ornate decorations.
3. St. Paul's Cathedral
St Paul's Cathedral is among the recognizable sights of London. It has historical and religious importance and serves as the seat of the Bishop of London.
Since the Cathedral is the Anglican Episcopal see in London, prominent cultural and religious events have taken place there, including Winston Churchill's funeral and Prince Charles and Diana Spencer's marriage.
This Anglican Cathedral was constructed in the 17th century, though the original church on site dates back to AD 604. It was erecting following the Great Fire of 1666 that destroyed the medieval Cathedral, hence its historical significance.
The Cathedral's dome is one of the largest and highest in the world and has ruled the skyline for three centuries. St Paul's Cathedral seconds the Liverpool Cathedral as the largest church building in the UK.
This Cathedral is famous for its spectacular architecture and amazingly calm spiritual environment. While the Cathedral was built thousands of years ago, it is a functional worship center with daily services and hourly prayers.
4. Big Ben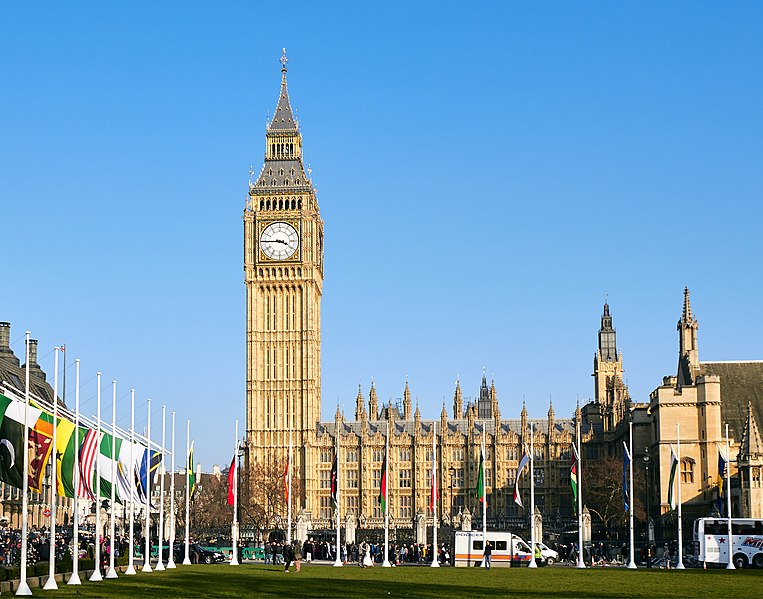 Big Ben is a tower clock in London famous for its unprecedented accuracy and massive hour bell weighing 15.1 tons.
It is a symbol of the United Kingdom and an identifying shot for London-set movies. Since Big Ben is a British cultural icon and UNESCO World Heritage Site, it is a must-see attraction for tourists in London and England as a whole.
Also Read: Landmarks in England
Big Ben is located in the Elizabeth Tower, initially called the Clock Tower. Even though Big Ben is the nickname for the Great Bell located at the Palace of Westminster in London, the name also extends to the clock and the clock tower.
The construction of Big Ben was completed in 1859, and it became the largest and most accurate clock worldwide. While the tower features five bells, Big Ben is the biggest.
The Big Ben is believed to derive its name from either Sir Benjamin Hall –in charge of its installation or Benjamin Caunt -a heavyweight boxing champion. Since its construction, the tower clock has undergone numerous renovations to improve its appearance.
5. Lincoln Cathedral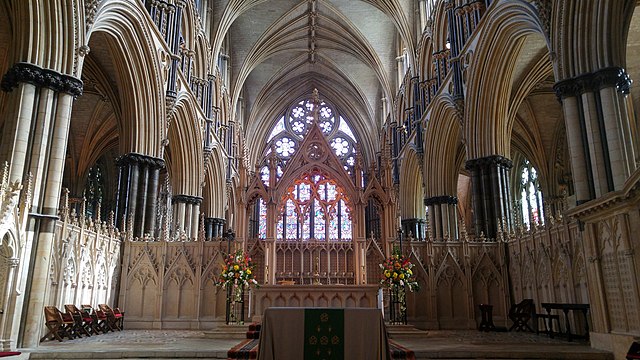 This Cathedral is among England's largest and most significant medieval buildings and an excellent depiction of early English Gothic architecture. It was built in the 13th century and continues to appeal to modern society with its rich heritage and architectural fineness.
After completion, the Lincoln Cathedral was regarded as the world's tallest building for over two centuries. It ranks fourth in the list of largest Cathedrals in the UK after Liverpool, St Paul's, and York Minster.
Also referred to as the Lincoln Minster and Cathedral Church of the Blessed Virgin Mary of Lincoln, the Lincoln Cathedral represents centuries of history, culture, and faith.
Additionally, it houses one of the four remaining copies of the Magna Carta for centuries.
6. The Shard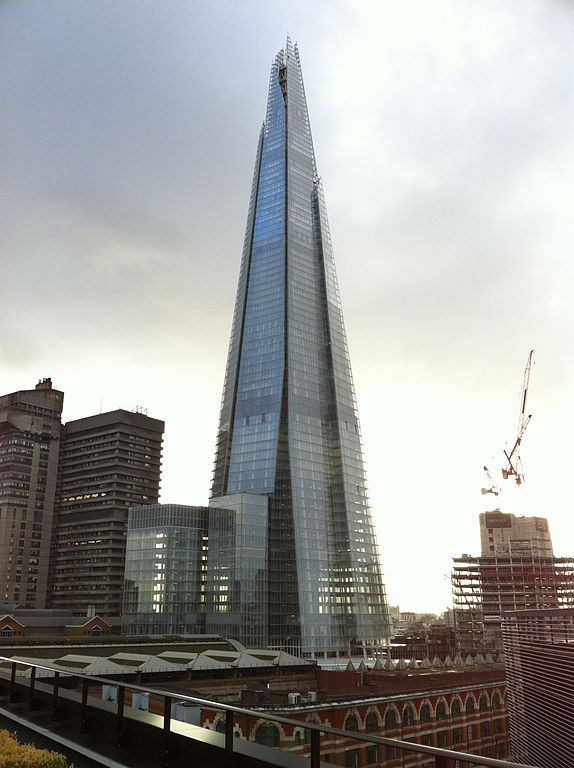 The Shard is one of London's popular attractions and an architectural and engineering marvel.
It is London's tallest building, dominating the skyline at 309.6 meters high, and features restaurants, office space, apartments, and a public viewing gallery. In a nutshell, it is a multipurpose building for people to live, work, and play.
This 95-story skyscraper is one of the symbols of London and a world-renowned landmark. An Italian architect Renzo Piano designed the Shard; its construction started in 2009 till 2012.
Something remarkable about the Shard is its environmental friendliness. Most of its construction materials were recycled and its triple-glazed windows make it energy efficient
Since it is the highest viewpoint in London, it offers locals and tourists an unparalleled view of the city. They can see the river Thames, St Paul's Cathedral, and Tower Bridge from the Shards.
7. Royal Pavilion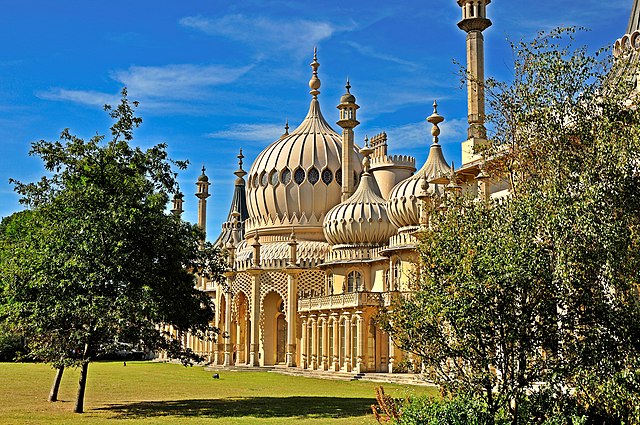 An exotic seaside palace and former royal residence, the Royal Pavilion is situated in Brighton, London. It dates back to 1787 as a seaside retreat for the Prince of Wales, George, who became the King in 1820.
George's love for art, architecture, and good living is evident in this pavilion, from the lavish interiors and luxurious amenities.
Although some of King George IV's successors used this opulent mansion, it ceased to be a royal seaside retreat and was purchased by the city of Brighton in 1850. During the First World War, the pavilion was a military hospital for sick and wounded soldiers.
The Royal Pavilion stands out with its Indo-Saracenic style, awe-inspiring interiors, and colorful history. Today, the Pavilion houses an art gallery and museum, while the Dome hosts concerts and conferences.
It is a must-see attraction, and visitors taste the royal lifestyle from the royal bedrooms and music rooms.
8. York Minster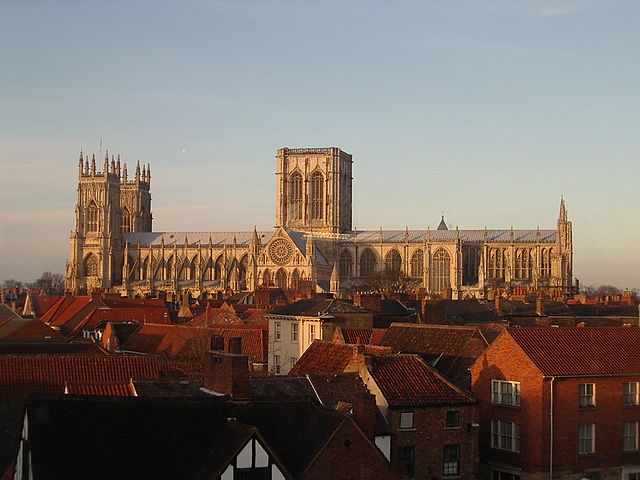 The list of famous buildings in England cannot be complete with the York Minster. It is a magnificent cathedral famed for its distinctive gothic architecture.
This building is the largest Cathedral in Northern Europe and the Archbishop of York's seat. It dated back to the 7th century and served as the center of Christianity in Northern London.
This Medieval gem features incredible 14 and 15th-century stained glass, exquisitely handcrafted stonework, and amusing history.
The York Minster attracts millions of tourists to explore the sacred place, join daily services, and enjoy the serene atmosphere.
It charms visitors with its classic look and spectacular view. Once inside, visitors are ushered into a world of exciting tales, ancient clocks, catastrophic fires, and various restoration attempts.
9. Shakespeare's Birthplace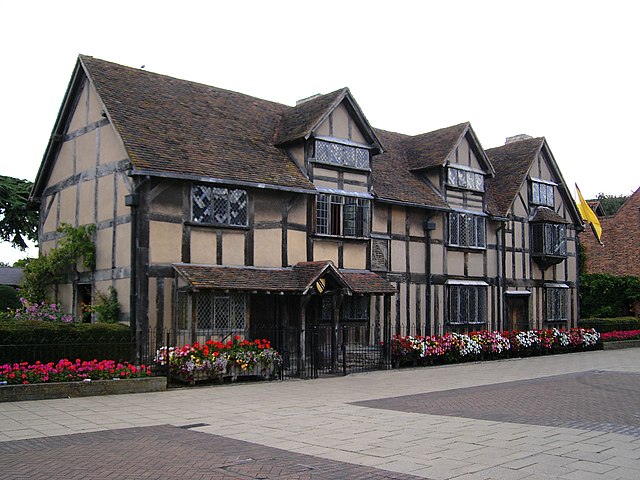 If you are interested in literature, history, and English, Shakespeare's Birthplace is a must-visit site in England. It refers to the house where William Shakespeare, a renowned playwriter, poet, and actor, was born and raised.
This iconic building is a restored 16th-century residence that allows visitors to learn about the birth and upbringing of Shakespeare. Currently, the house is a small museum and famous visitor attraction in Warwickshire, England.
Shakespeare's birthplace holds international historical significance since it recreates the history of the greatest English writer and dramatist.
While Shakespeare's birthplace is simple and not outstanding architecturally, it presents a picture of family life during Shakespeare's time and exhibits Shakespeare-related displays.
10. Salisbury Cathedral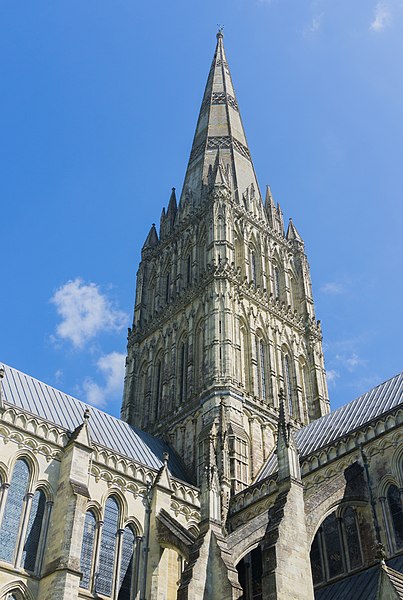 It is a Gothic cathedral dating back to the 13th century and a globally-recognized heritage attraction. The Cathedral was built between 1229 and 1258 and hosted an essential document in English history –the Magna Carter.
One thing that makes the Salisbury Cathedral stand out is the construction on an unobstructed site. The Cathedral's pointed arches, lancer shapes, narrow piers, and beautiful furnishings make it a masterpiece.
The Salisbury Cathedral is famous because it houses the world's oldest working clock and the tallest church spire in the UK. People from across the world visit this medieval masterpiece to learn 800 years of history, worship, and music and attend service.
They enjoy the serenity and splendor of the Cathedral as well as gaze at Britain's tallest spire and largest close and cloisters.
England has many attractions, including historic and modern buildings that appeal with their rich and versatile history, art, culture, architecture, and intriguing backgrounds.
Some buildings have dominated England's skyline for centuries, while others are new additions, such as the Shard.
Most of these iconic buildings host guided tours and workshops for locals and tourists to enjoy their atmosphere, architecture, and activities. When touring England, these buildings are worth checking out.