Every mariner worries about their safety, and a lighthouse is a perfect haven for them. An excellent lighthouse helps warn mariners of the various dangerous shallows and rocky coats.
They also ensure that vessels get out of and into the harbors effortlessly. Symbolically, lighthouses represent security and hope.
There are two main types of lighthouses: offshore and the mainland. Offshore lighthouses are built far from the land to help indicate reefs, shoals, or submerged islands.
In contrast, mainland lighthouses provide safety and security for different groups, particularly in war. Yet, regardless of the type, lighthouses are significantly raised to make them easily visible.
Over the years, some lighthouses' popularity has surged. The following is a list of the most famous lighthouses you could consider visiting.
Famous Lighthouses
1. Makapuu Point Lighthouse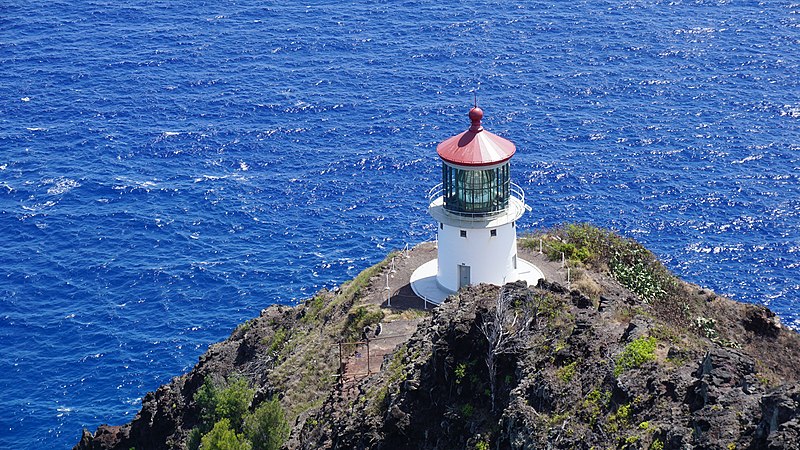 The Makapuu Point Lighthouse on the island of O'ahu is famous for its large yet elegant lens. It offers incredible views of the island's southeastern coastline, including the scenic Makapuu beach. It is a 600-foot structure built in 1909.
The scenic views of Molokai, Lanai, and Maui will make your trip worthwhile. This lighthouse is also an excellent spot for whale watching. Its 12-ton lenses guarantee unmatched clarity and effortless navigation for mariners.
This lighthouse got its first radio beacon installed a few years after its initialization. However, the lighthouse became fully automated, meaning the radio beacon had to be taken out of service in 1973. A 500-watt bulb replaced its initial oil lamp after causing an explosion that killed one assistant.
Further, the Makapuu Point Lighthouse has several quarters around it, which were used to hold key prosecution witnesses.
2. Formentor Lighthouse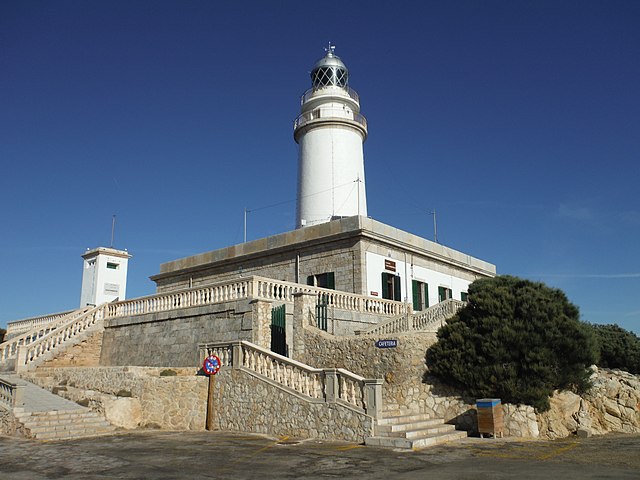 The Formentor Lighthouse is an incredible place to consider visiting. Also called Cap de Formentor, this lighthouse sits on the island of Mallorca in Spain. It was first opened in 1863 and has since undergone significant modernization over the years.
The Formentor Lighthouse is one of the Balearic islands' tallest lighthouses, boasting over 22m. You could attribute this to its location on a significantly steep cliff. Its focal height is approximately 210 meters above sea level, while its range is over 24 nautical miles.
This lighthouse provides stunning views of Mallorca, Menorca, and the scenic seaside. These views are memorable, from dreamy beaches to jaw-dropping cliffs, making them ideal for photography.
The best time to visit this lighthouse is between 1000 and 1300 hrs. You can engage in multiple activities around this place, including boat excursions, dining, and hiking.
3. Bodie Island Lighthouse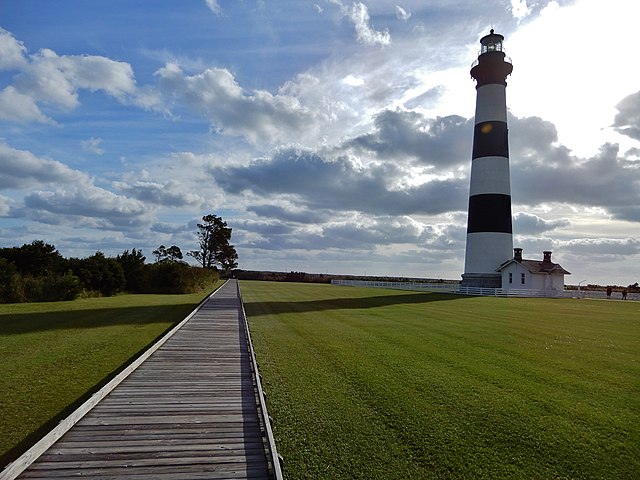 The Bodie Island Lighthouse is one of the three lighthouses on the island, sitting between tall pines and freshwater marshland. Bodie island is on the Outer Banks of North Carolina. This lighthouse was designed to boost navigational assistance to the vessels approaching the place.
Also Read: Landmarks in North Carolina
This lighthouse was opened in 1872 and measures approximately 156 feet. Its black and white horizontal stripes make it a distinct spot to visit.
In addition, it is among the fewest lighthouses made of brick and mortar. Yet, it has undergone significant changes to improve its functionality, with the latest update being in 2013.
The Bodie Island Lighthouse offers gorgeous sceneries, from the marshland to the scenic coastline. You can also engage in various activities around this lighthouse, including horseback riding, adventure, boat rides, and sightseeing.
4. West Quoddy Head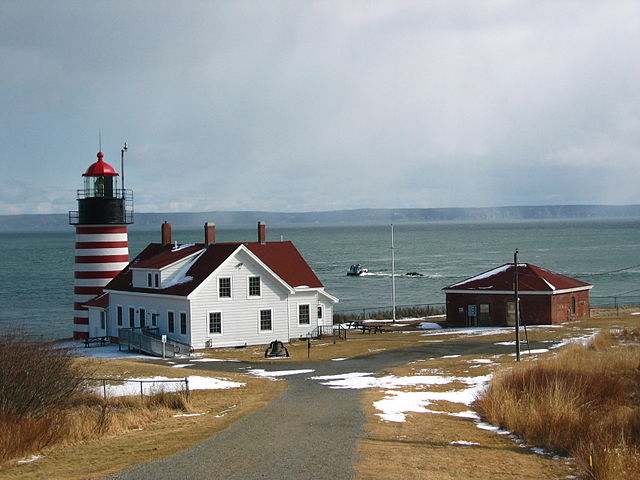 The West Quoddy Head Lighthouse was constructed in Lubec, Maine, in 1808. The material used to build it was brick, which has helped boost its longevity. Its 15-meter height makes it one of the tallest lighthouses in the region.
This lighthouse was constructed to help guide ships through the Quoddy Narrows. It became a central point for mariners entering the Quoddy Roads' south entrance, particularly between Campobello Island and the mainland.
Its candy stripes of red and white are unique to it. You'll also love its 50 stairs that lead to its pinnacle. It uses a sizeable French Fresnel lens that guarantees clarity and easier navigation. In addition, its 1000-watt bulb helps illuminate it adequately.
Initially, this lighthouse had a fog cannon to warn mariners away from danger. However, it has since been fully automated, guaranteeing better communication.
5. South Stack Lighthouse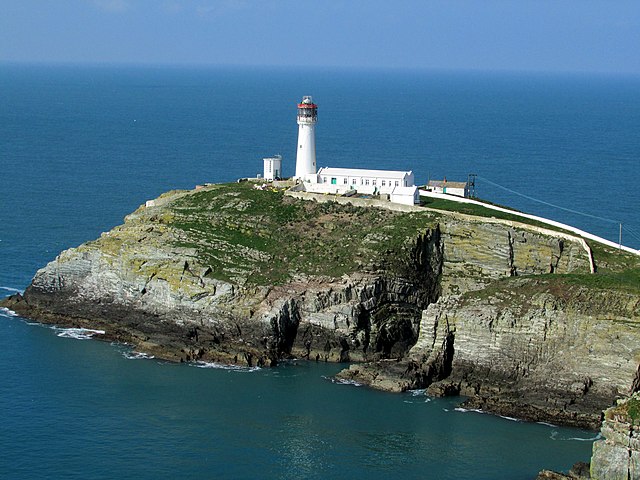 The South Stack Lighthouse is popular for its spectacular view of the northwest part of Holyhead. It is built on a small island called Holy in Anglesey, Wales.
This lighthouse was opened in 1809 and automated in 1983. Its height is approximately 28m, guaranteeing excellent views. It uses the 1st order six-panel catadioptric rotating lens and a fog signal range of about two nautical miles.
Visitors can tour the lighthouse's engine room before getting to the top for scenic views. This lighthouse is an excellent choice for sightseeing the various seabirds, including puffins, razorbills, and guillemots. At the same time, you will enjoy the panoramic, calming views across the Irish sea.
You are not charged to visit the South Stack Lighthouse. However, your timing must be correct to avoid crowds. If you want a romantic experience, the best time to visit will be between May and June.
6. Big Sable Point Lighthouse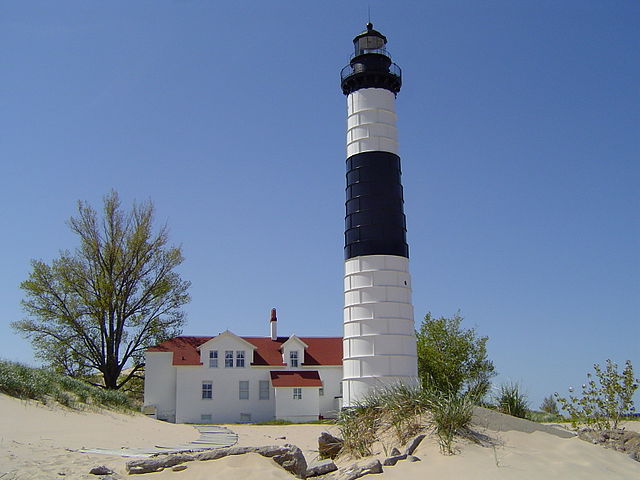 The Big Sable Point Lighthouse is one of the tallest lighthouses globally, at approximately 112m. This lighthouse is in Ludington State Park, overlooking the shores of Lake Michigan. Its black and white stripes ensure that this place stands out.
Its stability is thanks to high-quality materials used during construction, including cast iron, brick, and wood. Its strategic location allows you to enjoy the views of the surrounding Lake Michigan, the breathtaking trails, and wildlife.
Various activities suffice within this region, from trailing and shopping to hiking and dining. Multiple shops, restaurants, and trails surround the lighthouse, which you can visit any time. There is also a dwelling for the keepers that has often attracted various tourists. You can visit this facility between May and October, which is the only permissible period.
7. Farolim de Felgueiras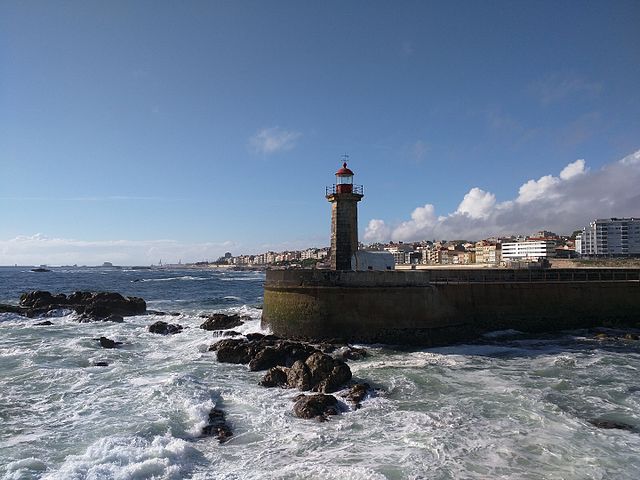 The Farolim de Felgueiras lighthouse is a unique hexagonal structure on the Duoro river. The granite material used to construct this 10—meter lighthouse has helped improve its structural stability and longevity. It is famous for its massive waves from the water in the river.
This lighthouse is in Jardim do Passeio Alegre, Porto, Portugal. You can visit it at any time of the day, whichever month of the year.
You will enjoy numerous top sights, including Sao Bento Station, Luis I Bridge, Livran Lello, Porto Cathedral, and Bolsa Palace. Iglesia de Los Clerigos, an ornate church with an iconic bell tower, is yet another sight to behold.
Various activities can come in handy when you visit the lighthouse. First, you will appreciate the swells and the storms of the Atlantic. Taking strolls around this region will also help. In addition, there are various unique religious centers you'll want to visit.
8. Cape Neddick Light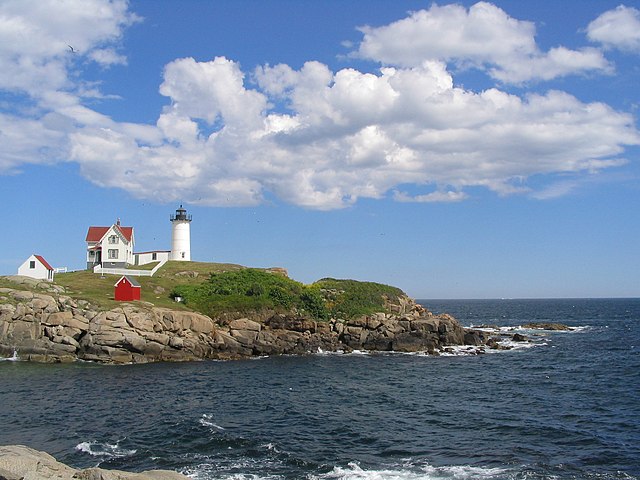 Cape Neddick Light is a 12-meter lighthouse in Cape Neddick, York, Maine. This facility is made of brick, cast iron, and concrete, making it one of the strongest.
While it was constructed in 1879, the Cape Neddick Light lighthouse was automated in 1987.
You can consider various meaningful activities around this facility, from sightseeing to educational purposes.
Other park activities include picnics, scuba diving, fishing, and water boat rides. Yet, the choice will depend on the season. It is also one of the most photographed lighthouses globally. However, this lighthouse is not open to the public.
9. Beachy Head Lighthouse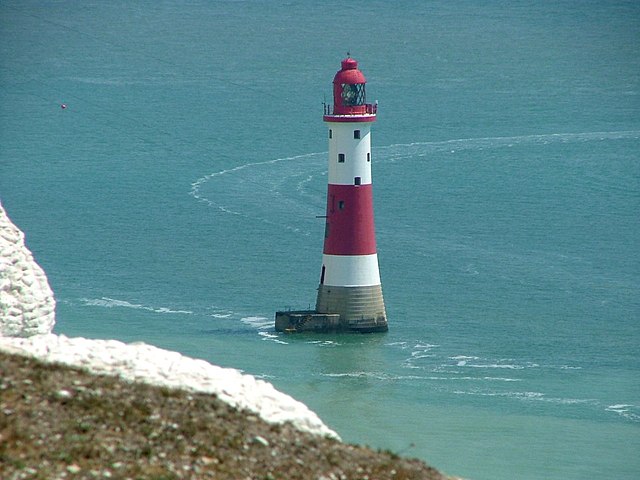 The Beachy Head Lighthouse is a lighthouse in East Sussex, United Kingdom. You'll find it below the Beachy Head cliffs.
Besides being one of the highest lighthouses at approximately 43 meters, this facility was opened in 1902 and automated in 1983.
Initially, Beach Head Lighthouse used a fog signal, which blasted every 30 seconds. However, this signal was discontinued in 2011.
The Trinity House owns and maintains this lighthouse. Unfortunately, you will not be allowed to enter it, as stepping foot in the facility is considered trespass.
A visit to this region allows you to enjoy the jaw-dropping views of the beachy cliffs. You can also visit the Steam Railway Adventure Park, the Royal Hippodrome Theater, and Towner Art Gallery. Other places to visit will include Sovereign Harbor Marina, Eastbourne Pier, and Nigel Greaves Gallery.
10. Cape Palliser Lighthouse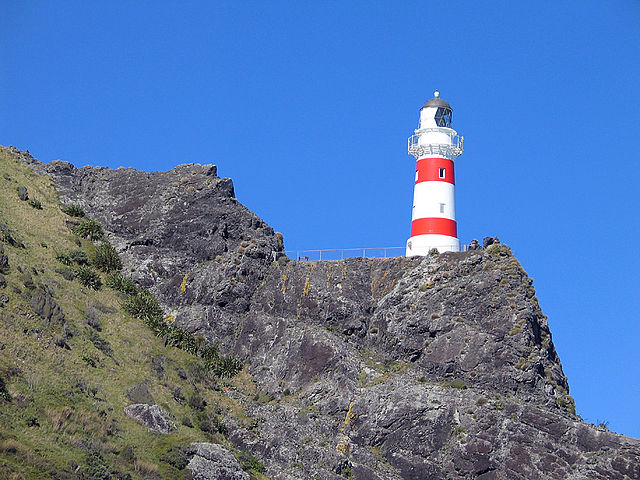 The Cape Pallier Lighthouse is in Cape Palliser in the Wellington region, New Zealand. It was opened in 1897 and automated in 1986. Also, its 18-meter height makes it one of the tallest lighthouses in the country.
Suppose you want to improve your fitness. Then, the Cape Palliser Lighthouse is a perfect choice, as it requires you to climb 250 stairs to the top.
Once you reach the top, you will see the extensive distance covered, proving why this lighthouse was known to mitigate disasters. However, you will also notice over 20 wrecked ships near Palliser Bay.
You can consider multiple activities around this region, from sightseeing and shopping to excursions.
Lighthouses are associated with improved navigation, security, and safety. The options above are among the most famous facilities globally. Visiting them will be a worthwhile investment for educational or recreational purposes.