Mexico is well-known as a country that has a distinct cultural flair in everything from its cuisine, music and especially architecture.
Some of the most prominent architects in North America from the last few centuries have been from Mexico and various parts of the United States have also been heavily influenced by the architectural styles that have been made popular by Mexican architects over the years.
In this article, we will examine 10 of the most famous Mexican architects from history, as well as their most notable works and more about the particular architectural style they worked in.
Famous Mexican Architects
1. Luis Barragán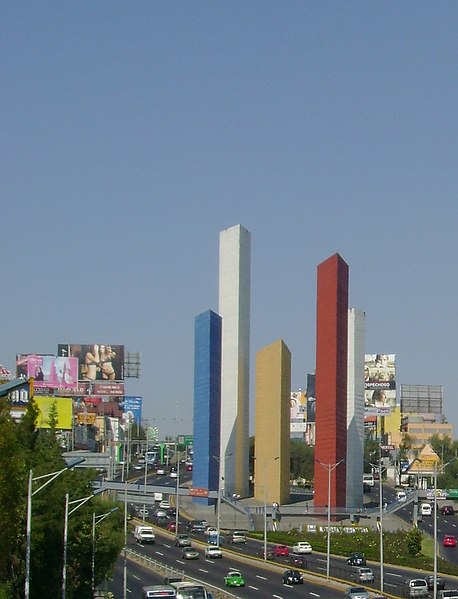 Historians, scholars and those within the architectural community know that there is virtually no argument as to who is the most famous architect in Mexican history.
Luis Barragán is credited with designing and building some of the country's most prominent structures, as well as various buildings outside of Mexico. He was born in Guadalajara, Jalisco, Mexico in 1902 and took an interest early in his life to pursue architecture.
Barragán showed considerable promise in his youth during his academic studies and would travel to Spain and France to study in the field of architecture and design.
He became famous in the 1920's for his work in Guadalajara and later created some of Mexico's most famous buildings in the decade following.
Barragán was awarded the Pritzker Prize in 1980 and his personal home, which is located in Mexico City, was recognized as a UNESCO World Heritage Site in 2004.
2. Alberto Kalach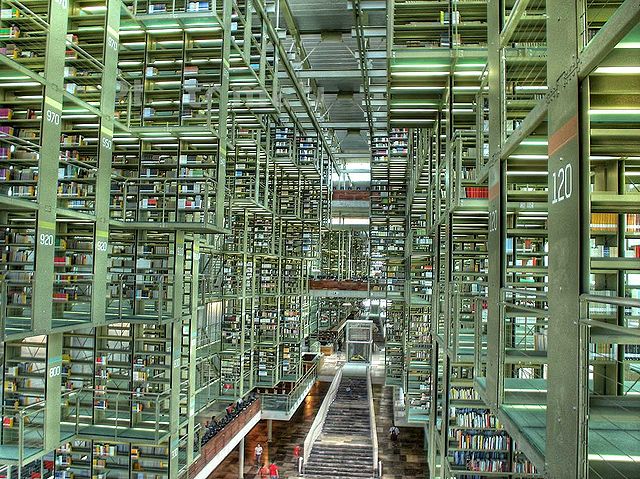 Alberto Kalach is another prominent name among today's most famous Mexican architects. He was born in Mexico City in 1960 and studied architecture in his home city's most notable institute of higher learning, Universidad Iberoamericana.
After obtaining a degree from Cornell University, he established his own architectural firm known as Taller de Arquitectura X.
He is perhaps best known for his efforts to revitalize and rebuild parts of Mexico City that had fallen into disrepair during his youth and early adult life.
Also Read: Mexican Landmarks
Some of these projects include the Jose Vasconcelos Library, the Reforma 27 Tower and many other buildings in Mexico City.
Over the course of his career, Kalach has received numerous awards from various organizations within the architectural community.
3. Ricardo Legorreta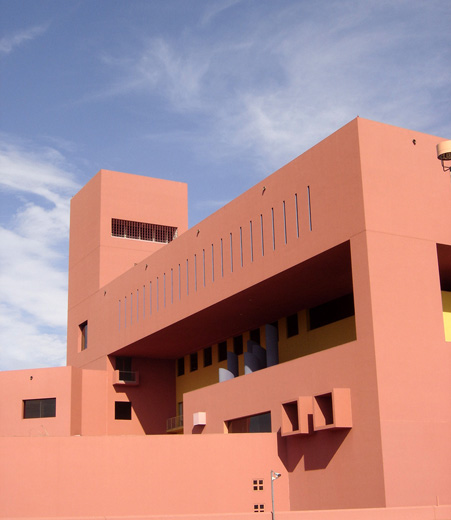 Ricardo Legorreta was one of the more notable Mexican architects who lived and worked during the mid-to-late 20th century.
His work includes various private homes, which are now mostly considered to be historic sites, as well as a number of large buildings in and around Mexico. Legorreta was born in Mexico City in 1931 and proved himself as a talented artist during his youth.
After obtaining a degree from the Universidad Nacional Autónoma de México, Legorreta pursued his dreams as an architect in the specific field of landscape architecture.
Many of his most notable works are considered to be among Mexico's most famous outdoor architectural artwork and design works that very often adhere to the Cubist style.
4. Juan O'Gorman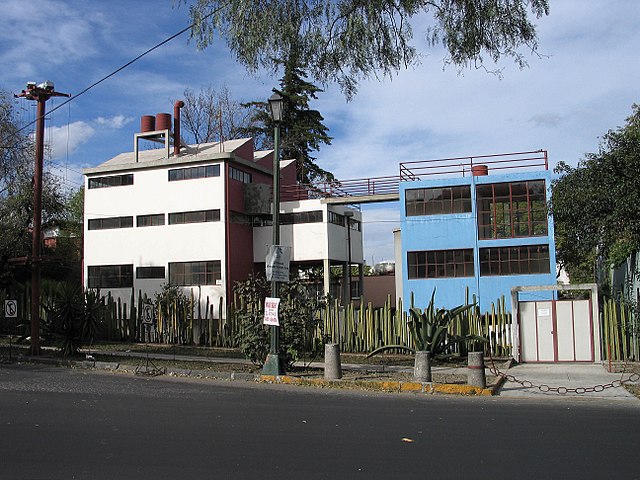 Juan O'Gorman is remembered as a prolific Mexican painter and architect who produced many masterful works throughout his career.
Born in Coyoacán, O'Gorman grew up in a relatively modest household with his Irish immigrant father and mother who was from his hometown.
Despite his father's wishes, O'Gorman pursued a career in the field of art and architecture and showed considerable promise from a very early age.
He studied at Academy of San Carlos and the National Autonomous University where he obtained degrees before embarking on his career as an architect.
His first few projects in Mexico City's San Ángel colonia helped him draw widespread acclaim from those within the architectural community in Mexico. Over the course of his career, he produced a slew of masterpieces in both painting and architecture.
5. Tatiana Bilbao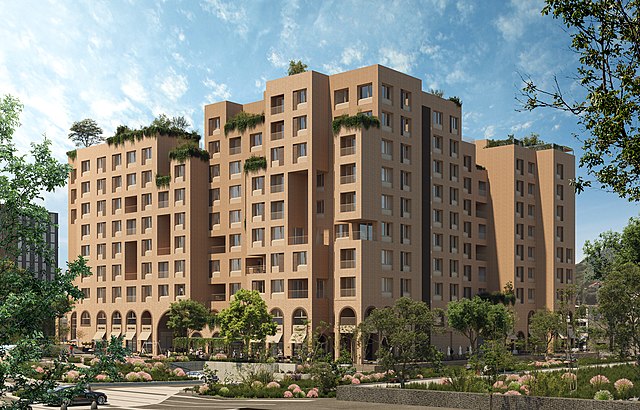 Tatiana Bilbao is a prominent architect who is rightfully considered by many to be the most famous female design and architectural expert in Mexico.
She is from Mexico City where she was born in 1972 and her work is heavily focused on sustainable architecture that blends together natural designs with geometric patterns, in most cases.
Bilbao studied at the Universidad Iberoamericana before beginning her career in architecture.
Some of her early works include various buildings that are purposed toward social housing, which is aimed at alleviating poverty and helping disenfranchised members of Mexico's capital city.
As of 2022, her career is still on the upward climb and she has claimed a wide variety of awards and recognition's from different organizations within the architectural community.
6. Fernando Romero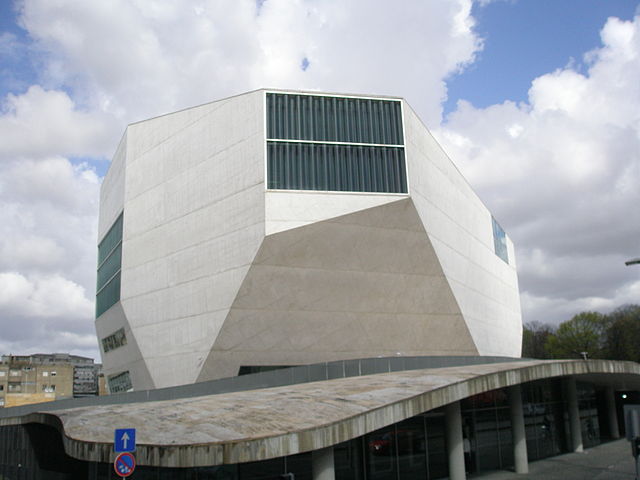 Fernando Romero is another young architect who is considered to be one of the best up-and-coming design experts in Mexico.
He, too, was born in Mexico City in 1971 and enjoyed a considerable advantage during his youth as he was the son-in-law of Mexican billionaire Carlos Slim, who is well-known for his business ventures and philanthropy.
Romero is recognized as an architect who is capable of producing some of the more polished and sleek modern designs. His works can be found throughout various parts of the world, including certain cities in Mexico.
Throughout his career, Romero has been awarded numerous distinctions and recognitions from some of the most prestigious organizations in Mexico that pertain to architecture.
7. Javier Senosiain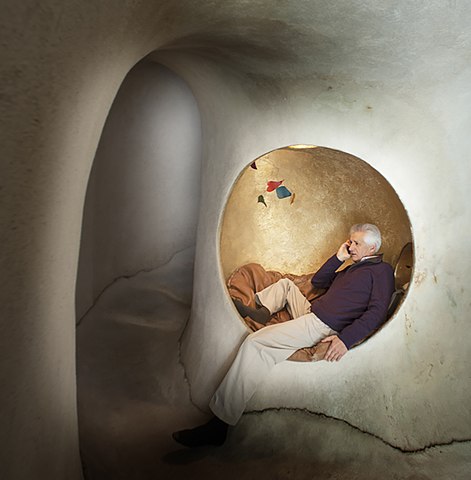 Organic architecture is a particular form of design that blends together certain aspects of the natural world with certain principles of architectural design.
Javier Senosiain is widely recognized as one of the most important members of the Organic architectural movement, especially in Mexico. Senosiain was born in 1948 in a small town in Mexico and grew up with a passion for creativity, art and building things.
This passion would drive him to pursue a career in architecture later in his life.
He studied at the National Autonomous University of Mexico where he obtained a degree in architecture and, today, serves as a professor of architecture at the same institute.
His most well-known works are considered to be some of Mexico's finest buildings that were designed according to the organic architecture style. These structures include the Casa Orgánica, Nido de Quetzalcoatl and many others.
8. Frida Escobedo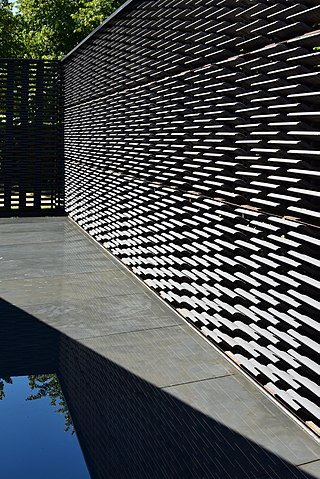 Frida Escobedo is widely recognized today as one of Mexico's greatest architects and also as one of the world's most skilled female design experts.
Escobedo was born in Mexico City in 1979 and grew up in a moderately wealthy home as her father was a successful doctor in the city.
Her fascination for architecture began at an early age as she accompanied her father to the hospital where he worked and Escobedo would often gaze out the window at the large, multi-story buildings that stood in Mexico City during the 1980's and early 1990's.
Much of Escobedo's work includes restoration efforts to rebuild and reconstruct buildings that are dilapidated and in need of repair.
Some of her most notable projects include the Restoration de La Tallera, the Del territorio al habitante at Laboratorio de Vivienda Infonavit and many other hotels, housing spaces and community centers. She has been awarded a number of recognitions over the course of her career.
9. Manuel Rocha Díaz
Another one of Mexico's great architects is Manuel Rocha Díaz. Known for his works in various cities across the world, Diaz is best-known for his efforts to restore and rebuild structures in and around Mexico City and other parts of Mexico's largest cities.
Diaz was born in Mexico City in 1936 and grew up with a passion for art and architecture from the time he was just a few years old.
He studied at the Universidad Nacional Autónoma de Mexico where he obtained a degree in 1961 and later worked as an apprentice under Augusto H. Álvarez, who is one of the country's most famous modern architects.
During his career, Diaz happened to work more along the postmodern style of architecture, as well as the landscape architecture that was especially popular during the mid-20th century.
10. Ruth Rivera Marín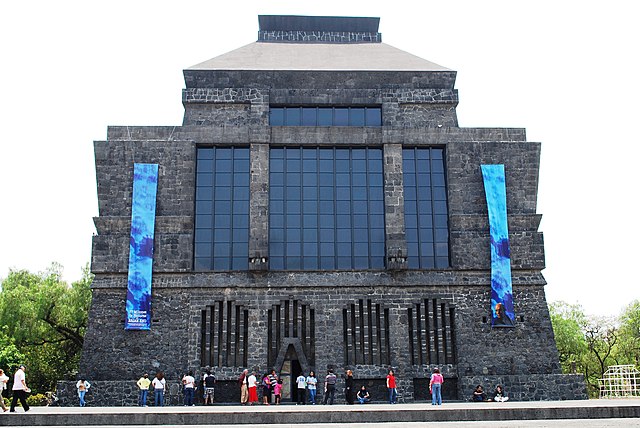 Ruth Rivera Marín is recognized as a great architect, as well as a prominent educator within the country's most prestigious universities.
She was a native of Mexico City, where Marín was born in 1927 and grew up in a family of artistically-inclined individuals who encouraged her to pursue a career as an artist.
Her father, Diego Rivera, was a notable painter of murals while her mother, Guadalupe Marín Preciado, was a well-known actress and writer.
She was the first female student at the College of Engineering and Architecture at the National Polytechnic Institute and charted a course on her own as a notable architecture expert who was capable of both practicing her craft, as well as teaching it to others.
Marín created a number of impressive works throughout her career, which include the Museum of Modern Art in Chapultepec and many others.
Marín was also awarded an array of distinctions and recognitions from some of Mexico's most prestigious architectural organizations during her career.