Russia is known throughout the world for having some of the most distinct architectural styles of any country. This Russian architectural style has retained much of the unique characteristics that distinguished it from some of the world's other cultures and nations.
The architects behind the Russian style are among the most accomplished designers in the world, and many of them are some of the more influential designers from the era in which they lived.
In this article, we will examine 10 of the most famous Russian architects in history while also taking a closer look at their lives and some of the greatest works from their career.
Famous Russian Architects
1. Konstantin Melnikov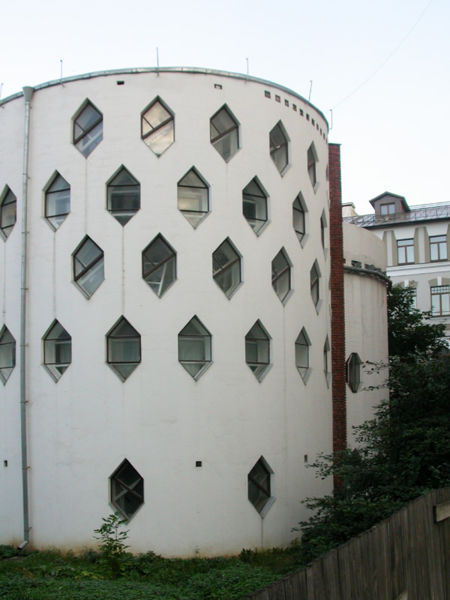 Konstantin Melnikov is regarded as one of the most celebrated architects in Russia's history, as well as one who had much more of an avante garde style compared to his colleagues.
Melnikov was born in Moscow in 1890 and showed a particular inclination towards the arts in terms of drawing and painting from an early age.
Despite coming from a working-class family, Melnikov's father spent extra money on obtaining drawing utensils and paper for the young artist in hopes of helping him develop his skills.
Melnikov would eventually have his drawings viewed by a wealthy engineer named Vladimir Chaplin, which sparked a long and illustrious career in the field of architecture and design.
Melnikov was known as one of the few design experts in Russian architecture who rarely adhered to a particular style of design, instead opting to create buildings and structures that fit according to the specific area or region where they were located.
Some of his greatest works include the Rusakov Workers' Club, as well as several other trade union buildings throughout Russia during the early 20th century. The one building that critics and historians agree as being his crowning achievement would end up being his own home.
The Melnikov House was designed as a cylindrical structure and featured strategically-placed windows that displayed the incoming light in a distinct manner. This combination of artistic design and architecture made the Melnikov House one of the most famous Russian buildings in history.
2. Francesco Bartolomeo Rastrelli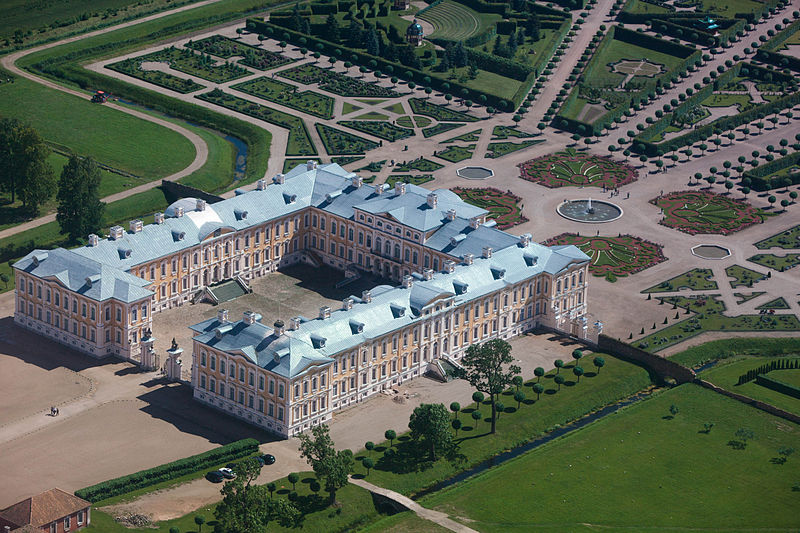 One of Russia's most famous architects was an Italian-born designer named Francesco Bartolomeo Rastrelli. Most of Rastrelli's career was spent in Russia and his works are among the most notable buildings in Russia's largest cities.
Rastrelli was born in Paris, France in 1700 and would spend his youth studying sculpture and architecture under his father, who was regarded as one of the more well-known sculptors in Paris during the early 18th century.
Rastrelli's career as an architect included many buildings and structures commissioned by the Empress Elizabeth of Russia, who was Peter I's daughter. During this time, Rastrelli built a number of different palaces and other royal buildings that were meant to be used only by the royal family.
Some of these structures have since been destroyed throughout the centuries, but others are still standing and remain as Russia's most historic buildings from the 18th century.
His design style was one that critics and historians have described as being distinctly of the Baroque fashion.
Also Read: Famous Landmarks in Ukraine
Some of Rastrelli's greatest achievements include the Rundāle Palace, Jelgava Palace, Peterhof Palace and its chapels, as well as many other structures that are scattered throughout Saint Petersburg, Ukraine and Latvia.
3. Viktor Hartmann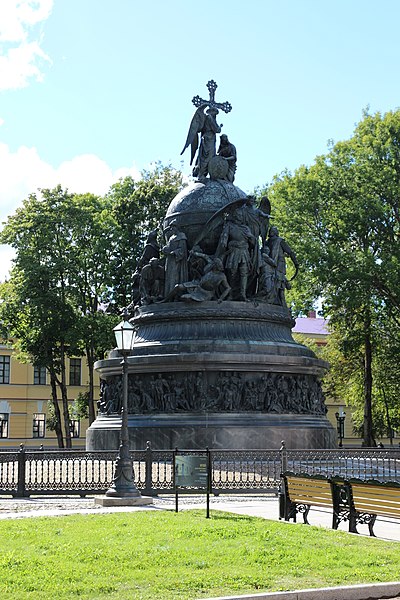 There are few artists and architects from Russia's history that have been as influential as Viktor Hartmann. His career spanned the mid-19th century and Hartmann was known to have designed and built dozens of buildings throughout Kyiv, Ukraine and Paris, France, as well as other cities across Europe during this era.
Hartmann was born in Saint Petersburg in 1834 and would be orphaned at a very young age only to be raised by his aunt and her husband, Alexandre Hemilian, who was a prominent architect in Russia during the early 19th century.
Hartmann showed considerable promise as a designer and architect from a young age and would begin to study at the Academy of Fine Arts in Saint Petersburg where he started his career as an illustrator and later worked in the field of architecture.
Hartmann's career is mostly remembered for his work as a painter. Many of his most notable works include images of the Paris catacombs and portraits that could be described as bordering on Impressionist style.
His designs for the Naval Department of Russia's pavilion at the Vienna World Fair in 1873 helped him rise to prominence as a designer and painter. He would go on to help design and plan various structures throughout Kyiv, Moscow and other cities across Europe.
4. Joseph Bové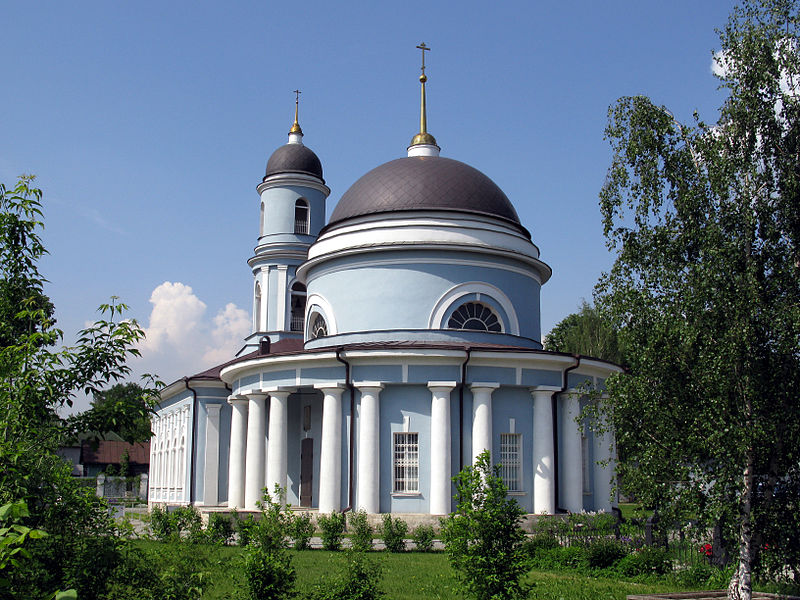 One of the most devastating events in the history of Moscow, Russia's history is the widespread fire that swept through much of the city following the invasion of French forces during 1812.
The fires would destroy wide sections of Moscow, which a few architects set out to redesign and rebuild in an effort to restore the city to its former glory. Joseph Bové was known as the most notable of these architects and he is credited with rebuilding most of Moscow following the blaze of 1812.
Bové is known to have worked on many of the buildings that were destroyed in the fire of 1812 and his work during this time was what helped to propel him into a celebrated career as one of Russia's most famous architects.
Bové was a native of Saint Petersburg where he was born in 1784. His father was a well-known painter who had moved from Naples to Saint Petersburg in 1782 and Bové would learn about design and architecture as he studied alongside his younger brothers in his youth.
Some of Bové's greatest achievements include the Triumphal Arch of Moscow, which is among Russia's most prominent landmarks, as well as many other structures throughout Moscow.
Bové's work includes many buildings in Moscow around the Red Square and the Bolshoi Theatre, as well as other theatres in Moscow that had been destroyed or damaged by the 1812 fire.
5. Ivan Fomin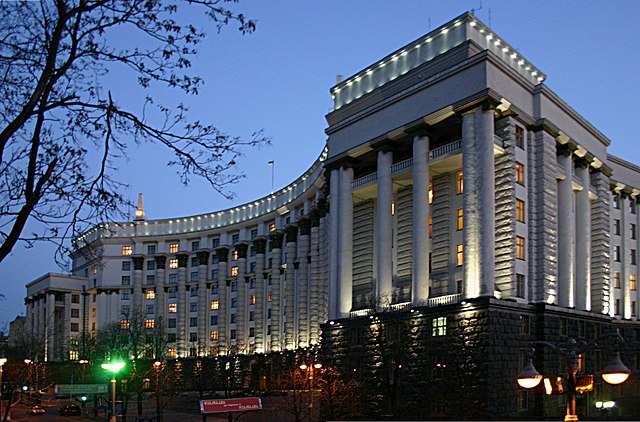 Ivan Aleksandrovich Fomin is one of the most highly-regarded architects in Russia's history for a number of reasons. Born in Oryol in 1872, he would become one of the country's most celebrated designers who was known to have worked in the Art Nouveau style for much of his career.
His early career included various works according to the Art Nouveau style, but Fomin would actually become well-known as one of Russia's greatest Neoclassical architects.
Fomin is considered to be one of the most influential and successful members of the Neoclassical Revival movement that took place in Europe and Russia during the early 20th century.
His leadership in the Neoclassical Revival served to inspire some of Russia's other architects during this time period, who would later go on to create many notable works themselves.
Some of Fomin's greatest works include a number of large, extravagantly-decorated buildings and monumental structures that are still standing in Russia today. Many of his greatest works came from his entries into the various architectural contests from his early career.
These include The People's Commissariat of Heavy Industry, The Kursky Rail Terminal, The Palace of the Soviets and many others.
6. Fyodor Schechtel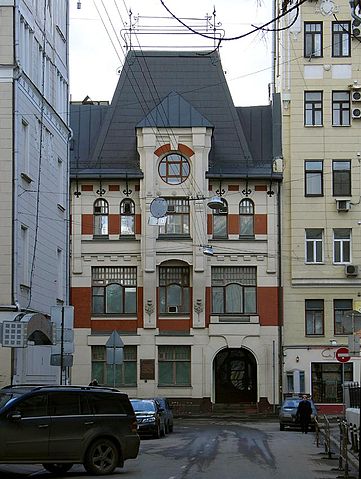 In the decades before Fomin rose to prominence as one of Russia's most famous architects, Fyodor Schechtel was known throughout the country as one of the most prolific designers and artists of the late 19th century.
Schechtel was born in Saint Petersburg in 1859 to a prominent family and many of his first works were done in collaboration with various individuals that were associates of his uncle, Franz Schechtel, who was a well-known businessman who constructed some of the great theatres of Saint Petersburg and other cities in Russia during the late 19th century.
He attended the Moscow School of Painting, Sculpture and Architecture in 1875 and began to emerge as one of the most skilled young artists of his era during his studies at the institution.
Schechtel's work as a painter and artist helped to get him into the field of architecture in 1894 after working for years as an assistant to Alexander Kaminsky, a notable Russian architect from the late 19th and early 20th centuries.
Some of Schechtel's best works include the Zinaida Morozova Palace, the Levenson Printshop, Moscow's Shamshin Building, as well as many others. He is considered to be one of the great Russian Art Nouveau designers from this time period.
7. Gavriil Baranovsky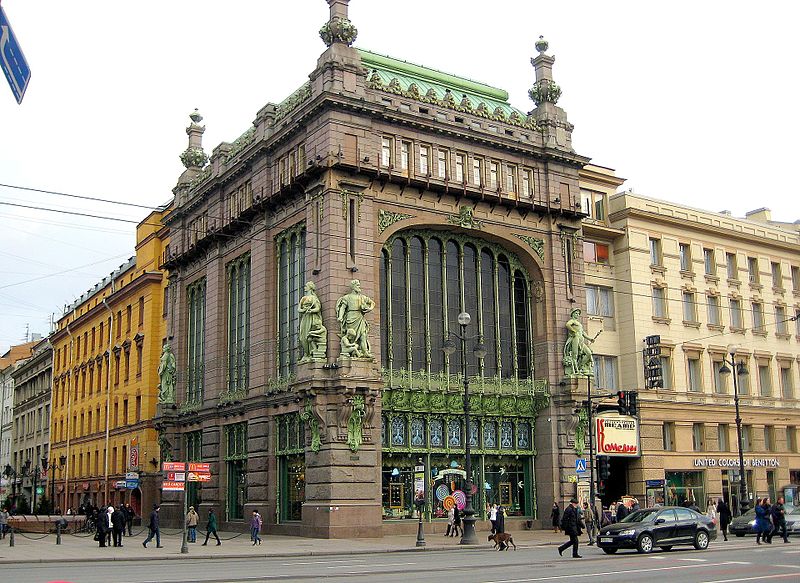 Gavriil Baranovsky is another one of Russia's most famous architects who was also known for his career as a civil engineer, art historian, and publisher during the late 19th and early 20th centuries. He was born in Odessa in 1860 in a wealthy family as Baranovsky's father was a successful attorney in the city.
Baranovsky spent much of his early career as an assistant to Paul Susor, learning to design large-scale buildings that were multiple stories in height. Baranovsky married the daughter of a wealthy and prominent merchant, Grigory Elisseeff, and performed numerous projects for the Elisseeff family in their home of Saint Petersburg.
Some of Baranovsky's most well known works include the Elisseeff Emporium, and dozens of other projects owned by or related to the Elisseeff family.
8. Zurab Tsereteli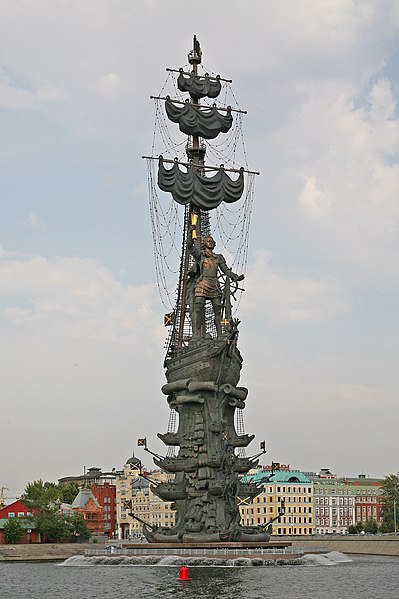 Zurab Tsereteli is one of Russia's more notable architects and designers whose work consists mostly of monumental structures throughout the country.
He was born in Tbilisi in 1934 and has since become one of the most prominent modern architects in Russia due to his many works in Saint Petersburg, Moscow and other cities.
Tsereteli was named as the XXII Summer Olympic Games' chief architect in 1980 and his works related to the games helped to propel him into prominence among those within the architectural community in Russia, as well as other parts of the world.
A few years later in 1983, he created the Friendship Forever monument in Moscow's Tishinskaya Square.
His crowning achievement is considered to be the massive statue of Peter the Great, which is located in the heart of downtown Moscow. Tsereteli has done many other monuments and sculptures in his career that are among Russia's most notable.
9. Lev Kekushev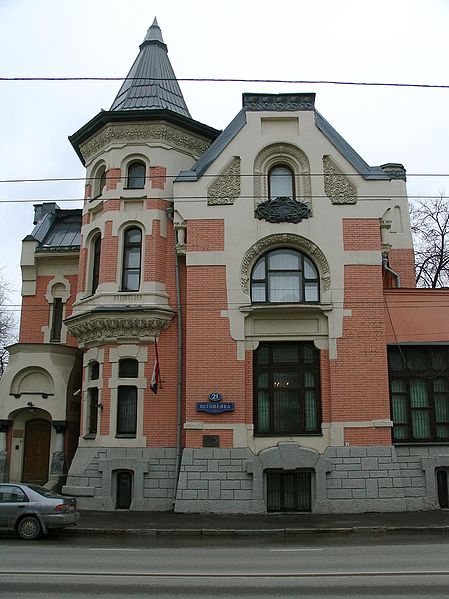 Lev Kekushev is perhaps the most well-known Art Nouveau architect from the late 19th and early 20th century in Russia.
His particular style of architectural design is distinct from some of Russia's other greats as Kekushev was known to incorporate the use of metal ornaments in many of his most prominent designs, which would later become one of his signature characteristics in many of his works.
Kekushev was born in Vilnius in 1862 and he began his career as an architect and designer at a very early age after studying at the Institute of Civil Engineers in Saint Petersburg.
During his academic career, Kekushev became a master in forging iron, working with glass and galvanized silver, which he would later use in his architectural works.
Among Kekushev's greatest works are Moscow's Isakov Apartment Building, which he built in 1906, as well as the many prestigious houses he designed throughout his lifetime. These include the Mindovsky House, the Ponizovsky House, and Kekushev's own house, which sits along Ostozhenka Street in Russia's capital city.
10. Domenico Trezzini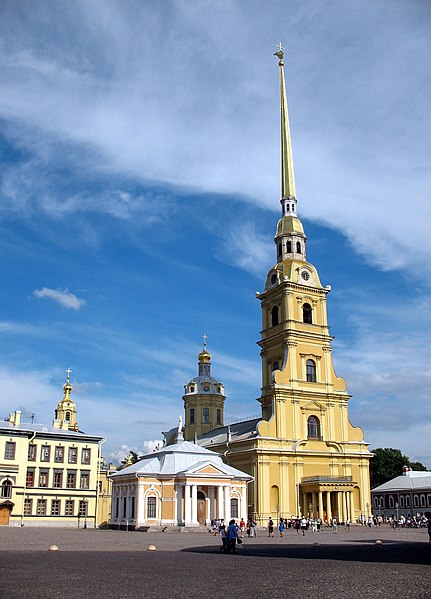 Russia's architectural masterpieces from the 17th and 18th centuries are among the country's most famous buildings. Many of these that are still standing today were designed by Domenico Trezzini, a Swiss-born architect who would become one of Russia's most famous designers.
Trezzini was known for working in a distinct style which historians and critics believe he developed while studying in Rome, Italy.
Many of his early works in Russia include projects that he completed under commission by Peter I in Saint Petersburg, which was intended to become the nation's capital city during the early 18th century.
Many of Trezzini's greatest works are some of Saint Petersburg's most celebrated buildings. Among these are the Peter and Paul Cathedral, the Twelve Collegia building, Peter's Summer House and many other structures in and around the city.