Spain is filled with some of the most exquisite architecture of any nation in the world. From its theaters and port cities to the sprawling cathedrals and churches that are scattered throughout the landscape, Spanish architects have certainly left their mark and the country is well known for having distinct buildings and structures that set it apart from other European countries.
In this article, we will review our selections for the 10 most famous Spanish architects in history, as well as some of their greatest works and the influences behind their efforts.
Famous Spanish Architects
1. Antoni Gaudí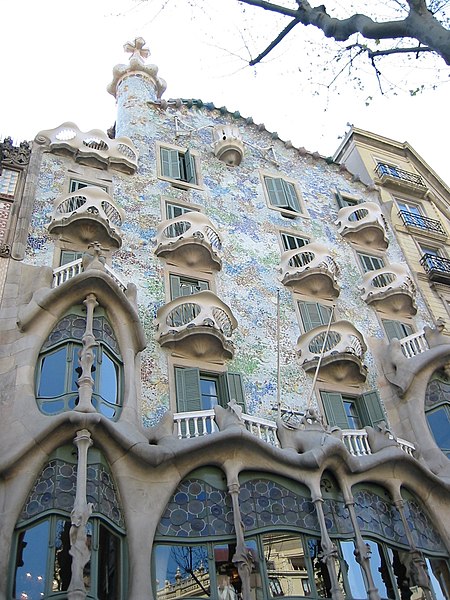 Antoni Gaudí i Cornet is easily one of the most well known architects in Spanish history and his reputation for creating some of the country's intricately-designed cathedrals and churches is unrivaled by his contemporaries.
Born in 1852 in Catalonia, Gaudí would show an aptitude for design and creativity from a very early age.
Those who study his work agree that Gaudí's designs were always driven by his passions for religion, nature and architecture. He was very active in the Spanish art world during the latter half of the 19th century and remained in Spain throughout much of his life as he was devoted to many projects throughout Catalonia and other parts of the nation.
Some of Gaudí's most well known works include smaller projects that he undertook after graduating from his academic studies in which he created lampposts, newsstands and other items.
However, it wasn't until later in his life and career that Gaudí would become famous for his designs that involved entrepreneur Eusebi Güell.
Many of his architectural masterpieces are still standing today and he is revered as one of the most celebrated architects of the time period including the 19th and 20th centuries.
2. Santiago Calatrava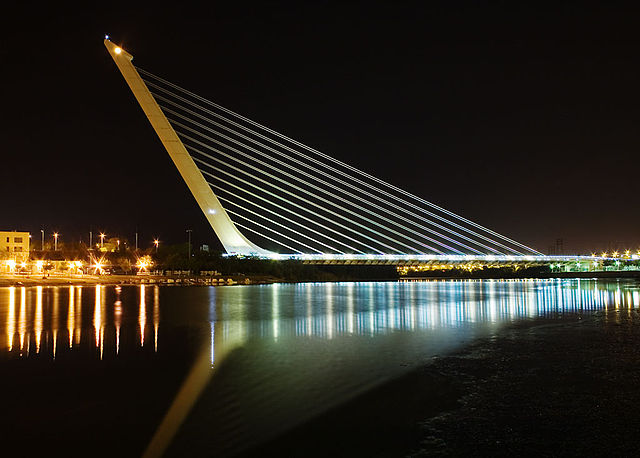 Santiago Calatrava is perhaps the most famous architect and design engineer in recent modern history. He is known for creating massive structural artwork and he is virtually a household name in Spain due to his efforts.
Born in Valencia in 1951, Calatrava would devote himself to studying art and the influences behind many of the great masters of sculpture and other forms of expression.
Also Read: Famous Modern Architects
After spending many years learning about the design and architecture of railways, bridges and other such structures, Calatrava began his career designing these things himself and drew widespread acclaim at a very early stage in his career.
He is known to have pushed the boundaries that many other architects before him often did not explore and his works are among the most notable in Spain and Europe, as well as the world as a whole.
Some of Calatrava's most well known buildings and structures include the interior and exterior of the Zürich Stadelhofen railway station, as well as Bac de Roda Bridge, the Puente del Alamillo and many other large-scale structures that are located in Spain.
3. Rafael Moneo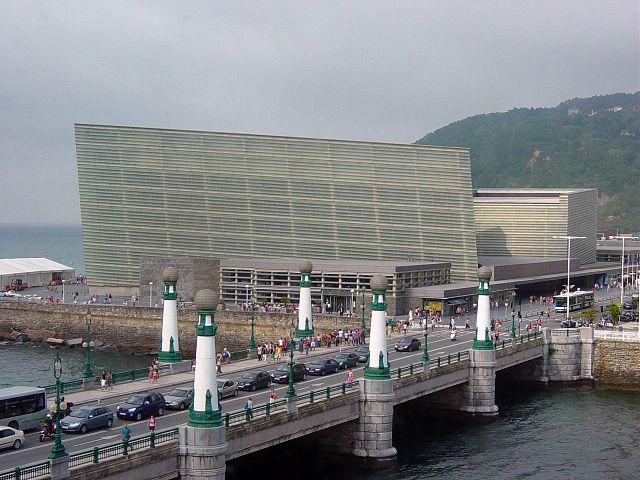 Rafael Moneo is another one of the most recognized names in the world of art and architecture in Spain. Born in Navarre in 1937, Moneo was a student of art and engineering from a very early age.
He was especially gifted as it related to design and his drive for success is what propelled him onward after obtaining a degree from the Technical University of Madrid in 1961.
Moneo's greatest works include projects for Princeton University, the Museum of Fine Arts in Houston, Texas, and the Rhode Island School of Design.
He is no stranger in the world of art and design, having won multiple awards related to creative architecture and structural artwork, including the Prince of Asturias Award in 2012, which is one of the most prestigious awards in the world of art and architecture.
Many of his most well known designs are among Spain's most distinct buildings and other structures. Moneo's handiwork shows in each of his designs and his international work is esteemed as highly as what he has done in Spain.
His design for the Cathedral of Our Lady of the Angels is considered one of the most unique of any cathedral in America.
4. Ricardo Bofill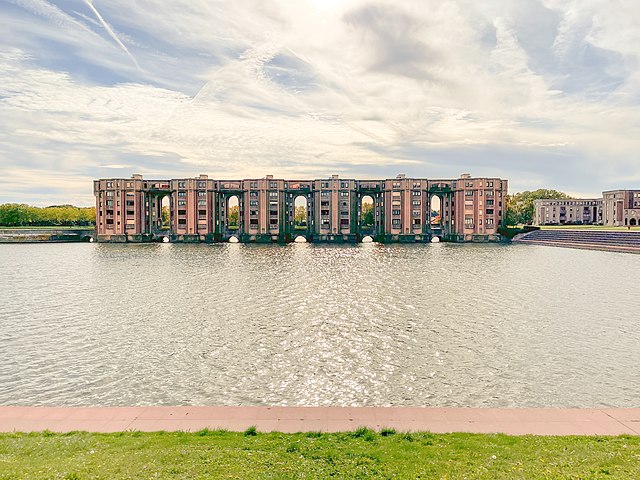 Ricardo Bofill is another Spanish artist from Catalonia who made a significant mark on the world of architecture throughout his long-standing career.
Born in Barcelona in 1939, Bofill would become well known in his family's social circles for his artistic inclination and he soon began studying at the Institute for Catalan Studies.
The works of Bofill are among the most unique in all of Spain and anywhere else in the world as he worked to blend the natural world with the material using vegetative growth in portions of his structures that are quite unlike any other architect before or after him.
His design for the Barri Gaudí, Reus, Catalonia in 1970 was one of the works that caught the attention of critics and design experts the world over and his career skyrocketed from that point.
Many of Bofill's designs involve themes from ancient Greece and Rome and his work is left as a mark of creativity and achievement throughout many of Spain's most populated cities.
5. Alonso Cano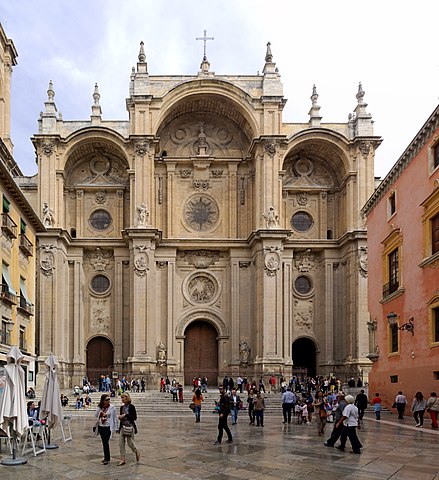 Alonso Cano was what many might consider to be a Renaissance man in terms of his many different abilities and talents. He lived during the 17th century in Spain and was one of the most respected painters and Spanish sculptors of this era.
Some of Cano's most well known artistic works are among Spain and Europe's greatest in history, but he likely could have enjoyed widespread acclaim as an architect had he devoted more of his career to this form of creative expression.
King Philip IV made Cano the first royal architect during his reign and the artist set out to improve many churches and cathedrals such as the Granada Cathedral in 1652.
He created and designed the main facade of the cathedral and spent many years working on this project before his death in 1667.
6. Juan de Herrera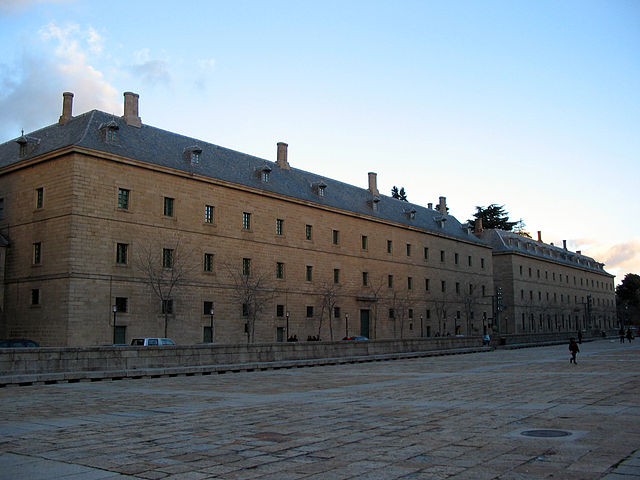 Juan de Herrera is perhaps one of the most famous Spanish architects from the period immediately after the Italian Renaissance. He is widely recognized as being one of the most famous design experts from the 16th century.
Herrera was born in Cantabria, Spain in 1530 and began to show an aptitude for artistic expression in his youth by creating sketches.
Many of Herrera's most well-known works include some of the oldest structures around Madrid and Seville. His style was what many critics would describe as being very classical and Herrera is known for creating designs and architectural drawings that would later become some of the most aesthetically unique structures in all of Spain during the 1500's.
Some of his most famous structures include the Palacio Real de Aranjuez, the Palacio de El Quexigal, the Puerta de Triana and others that have since been destroyed due to the expansion of cities and other architectural work since the 16th century.
His work is part of the reason why so many historians and critics point to this specific time period as being the Spanish Renaissance and it was Herrera who took great inspiration from many of the Italian Renaissance's greatest artists and architects.
7. Enric Miralles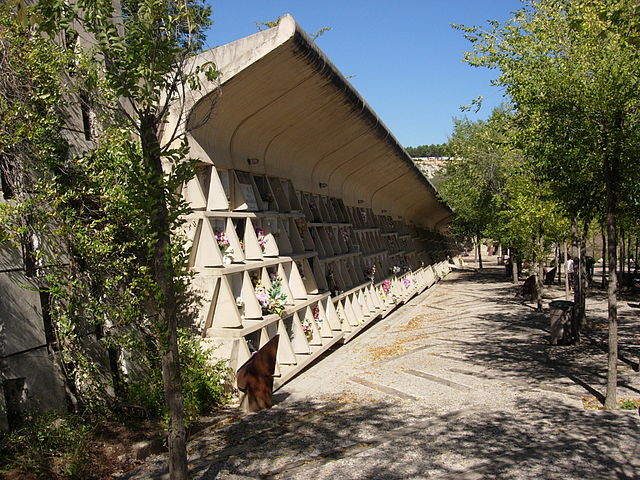 Enric Miralles is one of the most highly revered Spanish architects from the modern era. He was born in Barcelona in 1955 and began his career after graduating from the Barcelona School of Architecture in 1978.
He is well-known in the art and architecture community of Spain and his style is considered to be avante garde compared to many of his contemporaries.
One of Miralles' most famous works is considered to be the Scottish Parliament Building, but he is well known for his designs and structures throughout Spain. His most well-known work includes some of Spain's tallest buildings and skyscrapers in the country's most populated cities.
His greatest masterpieces include a wide range of structures that are now scattered across the world. These include stadiums, piers, court buildings and even tram stations.
During the beginning of his career, he partnered with Carme Pinós to complete various projects during the 1980s and later moved on to designing and building everything from small houses to museums and educational buildings all across Europe.
His works are best described as being large-scale architectural artwork that was mostly intended to arouse the interest of the viewer through specific placement of such items as upturned boats and prow-shapes.
8. Félix Candela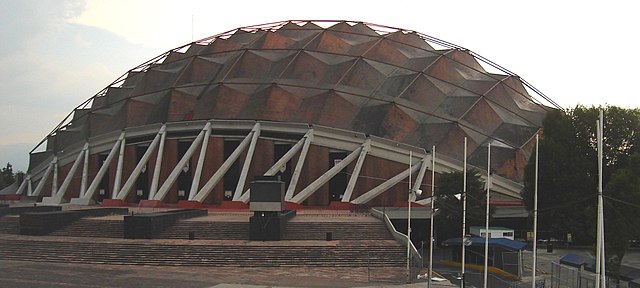 Félix Candela is considered by critics, historians and scholars to be among the most famous Spanish architects from the 20th century.
He was born in Madrid in 1910 to a somewhat wealthy family and was able to attend classes as some of the most prestigious academic institutions such as La Escuela Superior de Arquitectura (Madrid Superior Technical School of Architecture) where he graduated in 1935 before beginning his career.
Candela was well known among his educators and peers as a master mathematician, excelling at trigonometry and geometry from a very early age.
Although he was incredibly adept as solving complex mathematical problems, Candela was fascinated by art and design and would soon take a serious interest in studying architectural design.
His style was very much avante garde in every sense of the term compared to many of his colleagues and other architects from this time period in Europe.
Many of Candela's most celebrated works include famous structures such as the Pabellón de Rayos Cósmicos ("Pavilion of Cosmic Rays"), as well as the San Lázaro metro station in Mexico City, Mexico.
9. Alberto Campo Baeza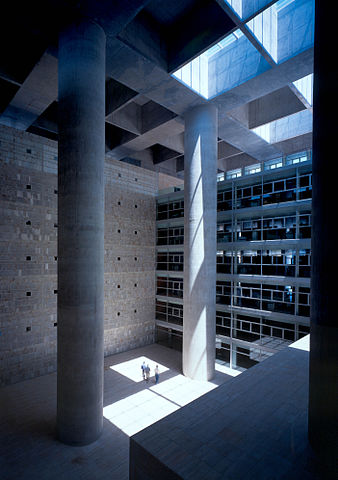 Alberto Campo Baeza is a name that modern architectural students and anyone else involved in the design community will likely recognize.
He is considered to be among the most brilliant artists when it comes to designing and producing structural artwork and his background in design education is as impressive as the structures he has helped create.
Baeza was born in Valladolid in 1946 and his style is totally unique when compared to many other architects and design experts from the most recent decades.
Baeza is credited with sparking the Minimalist architectural design movement in Spain and his efforts, alongside such other highly revered designers like David Chipperfield and John Pawson are three of the most famous names in today's world of architecture.
Some of Baeza's most famous works include large and small-scale projects that span Europe and other regions of the world.
He designed the striking architectural wonder known as the Mercedes-Benz Museum Render, but it is the larger and more intricately-designed Interior of La Caja de Granada Headquarters that were mostly the cause of his name becoming so well-known within the art and architectural community.
10. Josep Puig i Cadafalch
Our list of the most famous Spanish architects would not be complete without mentioning Josep Puig i Cadafalch, who many consider to be one of the most talented designers of the late 19th and early 20th century.
Born in Barcelona in 1867, the masterful architect would become known more fondly throughout the architectural community simply as "Puig."
His style was quite unlike any other from this era and many of his most well known works were done in a style that was strikingly different when compared to other very talented designers such as Gaudí and many others.
Puig actually worked alongside Gaudí on many projects at the height of his design career and many critics point to Puig as being the artist with more vision and talent between the two great Spanish architects.
Some of Puig's most widely celebrated architecture designs include certain structures that are still standing to this day, such as the famous Església de Sant Esteve, which he created and helped build in 1940. Other famous works from this masterful designer are the Casa Puig i Cadafalch, which bears the artist's name.
His classic and neat style of architecture can be seen throughout Spain today and the works of Puig are some that have proven to be among the most influential of any architect from this period in the late 19th and early 20th century Spain.