With the possible exception of Ivan Aivazovsky, most of the names on this list of Ukrainian artists will not be household names.
Art in Ukraine has evolved over many centuries, beginning with Gothic architecture and continuing with influences from the Northern Renaissance and the Baroque period.
Social Realism during the Soviet era gave way to more current contemporary art.
Many art organizations reflect contemporary Ukrainian art in its range and complexity. Despite their disparate creative approaches, these organizations have a common goal: to seek a clear statement of Ukrainian art, to strengthen its formal values, and to offer them to the global art treasure.
In terms of evolution and intent, contemporary Ukrainian art is closely related to the West-European path.
Ukrainian art was rather late in its growth due to the political position of the Ukrainian people under the tsar's servitude, but today, with fast steps, it has crushed all that was required for its continued progress.
Famous Ukrainian Artists and Painters
1. Maria Prymachenko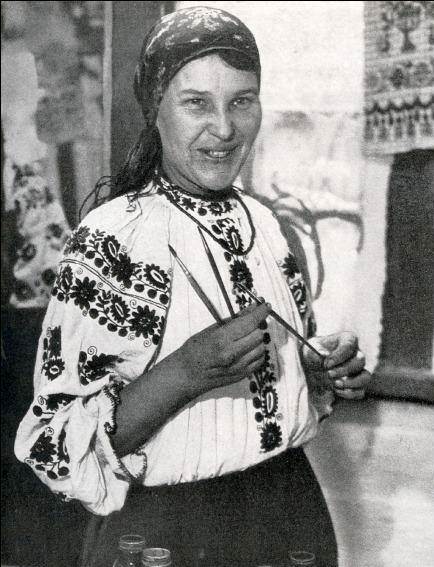 Maria Oksentiyivna Prymachenko (January 12, 1909 – August 18, 1997) was a Ukrainian folk artist who painted in the naive art style. She was a self-taught artist who dabbled in painting, needlework, and pottery.
Prymachenko received the Taras Shevchenko National Prize of Ukraine in 1966. The United Nations Educational, Scientific, and Cultural Organization (UNESCO) designated 2009 as Prymachenko Year.
Also Read: Landmarks in Ukraine
Both a Kyiv street and a minor planet are named after her. "I kneel down before the aesthetic marvel of this wonderful Ukrainian," Pablo Picasso famously commented after seeing a Prymachenko show in Paris.
Prymachenko's paintings were included in the First Republican Exhibition of Folk Art in 1936. This exhibition traveled to Moscow, Leningrad, and Warsaw. Prymachenko received a first-degree certificate for his participation in this folk art event. The artist's paintings were shown in Paris in 1937.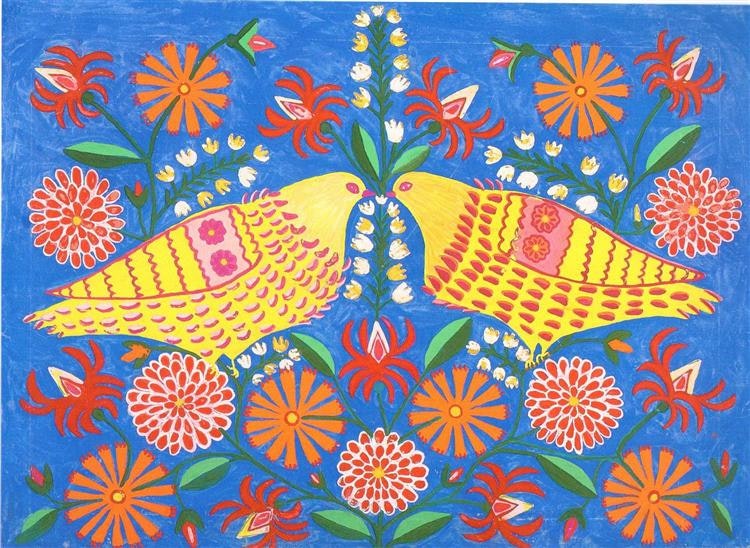 Prymachenko's works were influenced by Ukrainian folklore, particularly Polesian folklore. They include allusions to the natural world as well as fairy tales.
She switched from stitching to painting in the 1930s, and her works from that time are painted on white backgrounds. Her linework was becoming more aggressive and expressive, and she was blending classic Ukrainian themes in novel ways.
Her style evolved from the 1960s to the 1980s, with paintings using a more colorful color palette and a new selection of bright backdrops for her works.
She transitioned from watercolor to gouache at this point. Prymachenko also started to incorporate brief statements or proverbs on the back of her canvases in the 1970s, which were connected to the subject of the piece.
2. Ivan Marchuk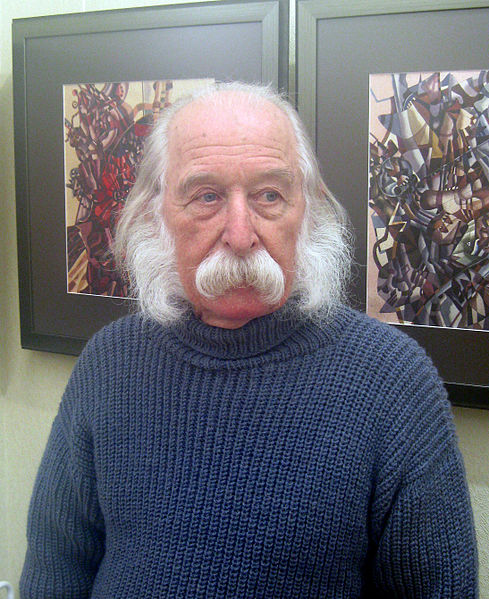 Ivan Stepanovych Marchuk (born May 12, 1936 in Moskalivka) is a modern Ukrainian painter, Honored Artist of Ukraine, Shevchenko National Prize recipient, Honored Citizen of Ternopil and Kyiv, and one of the Daily Telegraph's One Hundred Geniuses of Today.
Approximately the course of his career, Ivan Marchuk has created over 4000 works, half of which are placed outside of Ukraine.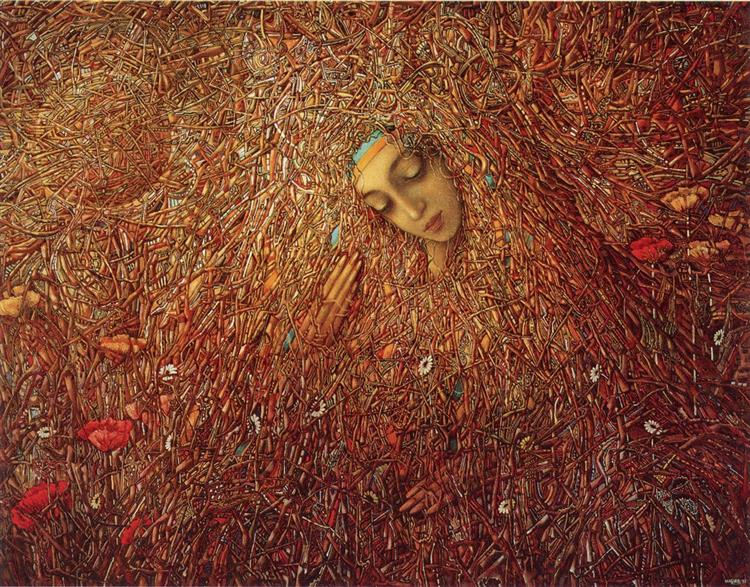 He has shown his work in a variety of countries, including Latvia, Germany, Poland, Belgium, Hungary, Czechia, Slovakia, Turkey, Luxembourg, Thailand, and Tunisia, among others.
He is well recognized for inventing the art style "plyontanism," which is distinguished by highly intricate strokes that seem to weave into one another. Marchuk's style has been compared to hyperrealism by some, however he rejects this designation.
3. Kazimir Malevich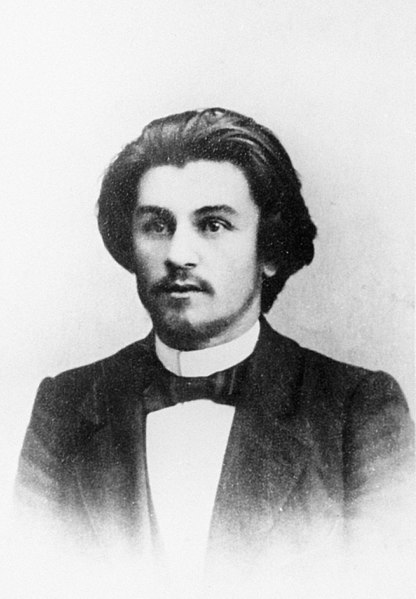 Kazimir Severinovich Malevich (23 February–15 May 1935) was a Polish-Ukrainian Russian avant-garde artist and art theorist whose groundbreaking work and writing influenced the development of non-objective painting (or abstract art) in the twentieth century.
Born in Kiev to an ethnic Polish family, his notion of Suprematism aspired to produce a style of expression that pushed as far as possible from the realm of natural forms (objectivity) and subject matter in order to attain "the supremacy of pure sensation" and spirituality.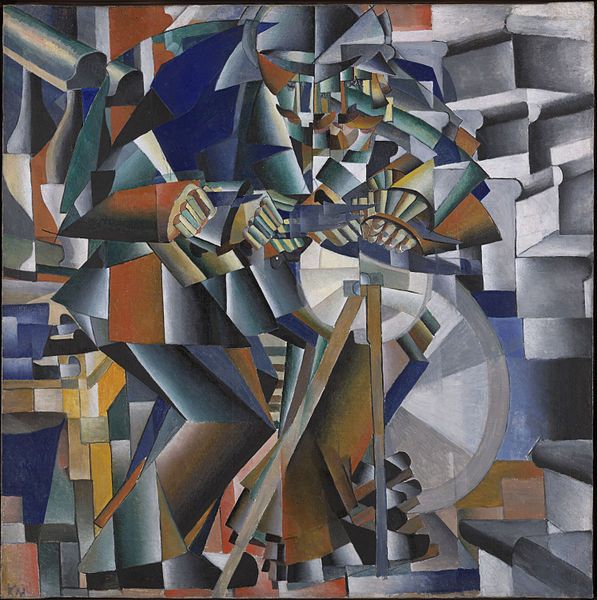 Malevich is regarded a member of the Ukrainian avant-garde (together with Alexander Archipenko, Vladimir Tatlin, Sonia Delaunay, Aleksandra Ekster, and David Burliuk) that was influenced by Ukrainian-born artists who worked first in Ukraine and then throughout Europe and America.
4. Vasyl Krychevsky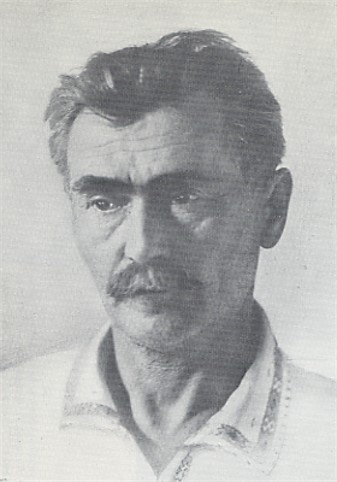 Vasyl Hryhorovych Krychevsky (January 12, 1873 – November 15, 1952) was a Ukrainian painter, architect, art historian, graphic designer, film art consultant, pedagogue, and applied and decorative art master.
He created the 1918 Ukrainian coat of arms, official seals, and currency. Fedir Krychevsky, a Ukrainian painter, was his brother.
Krychevsky rose to prominence in 1903 when he won the architectural competition to design the Poltava Zemstvo Building (now the Poltava Regional Studies Museum). His architectural design was inspired by Ukrainian traditional architecture traditions.
As a painter, he produced over 3000 paintings, sketches, decorative designs, and bookcovers. French impressionism impacted his art.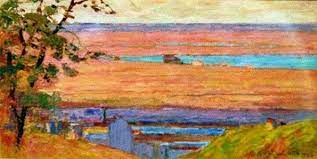 Krychevsky created the Ukrainian People's Republic's official symbols and seals, as well as the Republic's bank notes, at the request of President Mykhailo Hrushevsky.
Krychevsky was a collector and student of Ukrainian folk art, and he promoted it among the general public.
Krychevsky created sets and costumes for around 15 plays and operas between 1907 and 1910, including Mykhailo Starytsky's Bohdan Khmelnytsky and Bedich Smetana's The Bartered Bride. From 1917 to 1918, he was a member of the Ukrainian National Theater.
Krychevsky collaborated with another Ukrainian architect, Petro Kostyrko, on various projects, including the rebuilding of the historic Poltava Governorate Administration building in 1960. Some of his paintings are on display in other countries; the greatest collection is housed in the Ukrainian Museum in New York.
5. Alexander Archipenko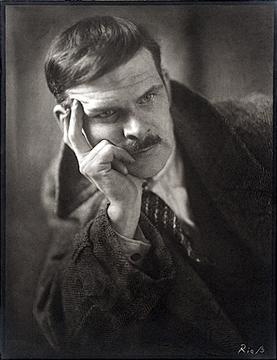 Alexander Porfyrovych Archipenko (May 30, 1887 – February 25, 1964) was a sculptor, graphic artist, and avant-garde artist from Ukraine and the United States. He was among the first to apply Cubist concepts to architecture, breaking down the human body into mathematical shapes.
Alexander Archipenko, Eugene Archipenko's younger brother, was born in Kyiv (Russian Empire, now Ukraine) in 1887.
He studied at the Kyiv Art School from 1902 to 1905. (KKHU). In 1906, he resumed his artistic study at Serhiy Svetoslavsky (Kyiv), where he subsequently held an exhibition with Alexander Bogomazov.
In 1908, Archipenko relocated to Paris and lived in the artist community La Ruche, among émigré Ukrainian painters such as Wladimir Baranoff-Rossine, Sonia Delaunay-Terk, and Nathan Altman.
Following 1910, he exhibited at the Salon des Indépendants and the Salon d'Automne with Aleksandra Ekster, Kazimir Malevich, Vadym Meller, Sonia Delaunay-Terk, Georges Braque, André Derain, and others.
Archipenko held his first solo show in 1912 at the Museum Folkwang in Hagen, Germany, and he taught at his own Art School in Paris from 1912 to 1914.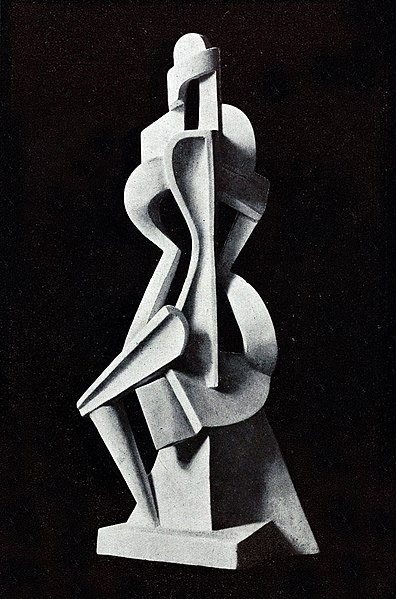 Four of Archipenko's Cubist sculptures, including Family Life, and five of his paintings were included in the contentious Armory Show in New York City in 1913. The New York World caricatured these works.
In 1914, Archipenko relocated to Nice. In 1920, he took part in the Twelfth Biennale Internazionale dell'Arte di Venezia in Italy, and the following year, he founded his own art school in Berlin.
Archipenko took part in the First Russian Art Exhibition at Berlin's Gallery van Diemen in 1922, with Aleksandra Ekster, Kazimir Malevich, Solomon Nikritin, El Lissitzky, and others.
He immigrated to the United States in 1923. In 1929, he became a US citizen. He participated at the Century of Progress World's Fair in Chicago in 1933, exhibiting in the Ukrainian pavilion.
Archipenko was the most important contributor to the success of the Ukrainian pavilion. His sculptures took up one room and were worth $25,000 USD.
Archipenko took part in the exhibition Cubism and Abstract Art in New York in 1936, as well as several shows in Europe and the United States. In 1962, he was elected to the American Academy of Arts and Letters.
He died in New York City on February 25, 1964.
6. Ivan Aivazovsky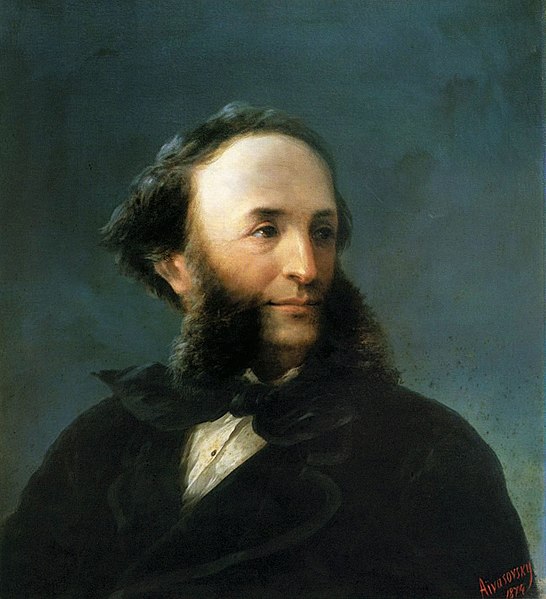 Ivan Konstantinovich Aivazovsky (29 July 1817 – 2 May 1900) was a Russian Romantic painter regarded as one of the finest artists of sea painting.
He was baptized Hovhannes Aivazian and was born into an Armenian family in the Crimean Black Sea town of Feodosia.
Following his study at Saint Petersburg's Imperial Academy of Arts, Aivazovsky moved to Europe and resided briefly in Italy in the early 1840s. He eventually returned to Russia and was assigned as the Russian Navy's chief painter.
Aivazovsky had extensive links with the Russian Empire's military and political elite, and he often attended military drills. He was state-sponsored and well-liked throughout his lifetime.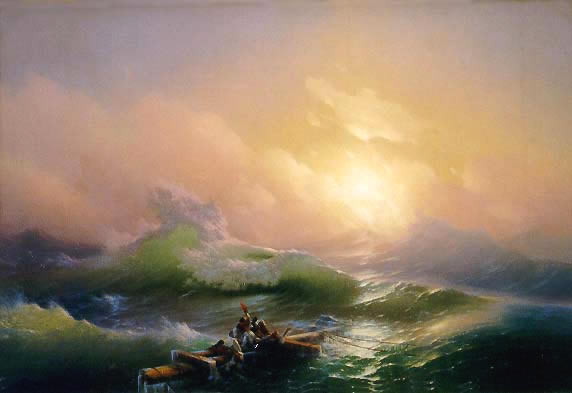 The phrase "worthy of Aivazovsky's brush," popularized by Anton Chekhov, was used to describe anything wonderful in Russia. He is still quite famous in Russia in the twenty-first century.
Aivazovsky, one of the most notable Russian painters of his period, was also well-known beyond the Russian Empire. In Europe and the United States, he had a number of solo exhibits.
During his almost 60-year career, he produced around 6,000 paintings, making him one of the most prolific painters of his day.
The bulk of his paintings are seascapes, although he also represented combat scenes, Armenian themes, and portraits. The majority of Aivazovsky's paintings are housed in museums in Russia, Ukraine, and Armenia, as well as private collections.
7. Nikolay Shmatko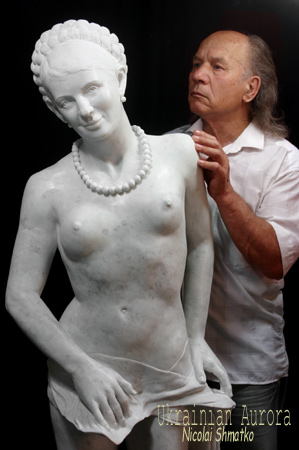 Nikolay Havrylovych Shmatko was a Ukrainian sculptor and painter who lived from 17 August 1943 to 15 September 2020. He was born in Ukraine's Donetsk area.
Shmatko, a former fireman, became a sculptor at the age of 33. Nikolai Shmatko's life was filled with unusual, occasionally magical occurrences.
In 1996, he met the renowned model and gallerist Dina Vierny in France, who foresaw his huge destiny and encouraged him not to "spread his works abroad."
Throughout his creative evolution, Nikolai Shmatko made over 750 different monuments and about 500 photographs without the assistance of the government or sponsors.
He worked with marble and was influenced by European culture and art. His workshop and gallery house 100 sculptures (about 70 of which are made of Ural and Italian marble), 30 plaster castings, and around 300 paintings (including paintings, graphics, and architectural designs).
There are over 750 pieces in all, ranging from basic decorations to bas-relief and high relief busts and sculptures.
Shmatko was granted the order of Nestor Letopisets by Volodymyr Sabodan, the Kyiv Metropolitan, and all of Ukraine in 2004 for his work "Sviatohorska Blessed Virgin," a statue of the Virgin Mary (Theotokos "Hegumenia") at Sviato-Uspenskyi Sviatohorskyi Monastery.
The Transfiguration church opened in the hamlet of Keleberda, Poltava area, in the fall of 2005. The artist constructed a marble sculpture called "The Crucifixion" specifically for this chapel.
Shmatko relocated to Mukachevo with his family in the fall of 2012, at the request of tycoon Viktor Baloha.
8. Mykhaylo Chornyi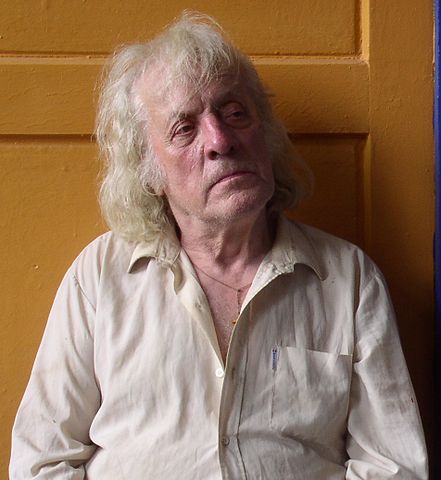 Mykhaylo Nikiforovich Chornyi (born November 26, 1933) is a Ukrainian painter and graphic designer who works in the Realist and Neo-Primitivist movements.
Chornyi has been dubbed the "Founder of Ukrainian Neo-Folk Style." Since 1968, he has been a member of the Ukrainian National Artists' Union. Ukraine's People's Artist (2003).
Mykhaylo Chornyi studied art at Odessa State Art College n.a. M. Grekov from 1956 to 1961, and the same year he entered Kyiv Art Institute (nowadays The National Academy of Fine Arts and Architecture, graduating with a Master's Degree in Fine Arts in 1968 (professors: Mykhaylo Khmelko and Victor Shatalin).
He studied in the workshops of Sergey Grigoriev and Mykhaylo Deregus at the Soviet Academy of Arts' post-graduate program.
He changed the Socialist realism creative style he was taught by a Ukrainian academic romanticism and historicism, which was uncommon at the time of Soviet censorship and coercion, into a new folk artistic style.
9. Tetyana Yablonska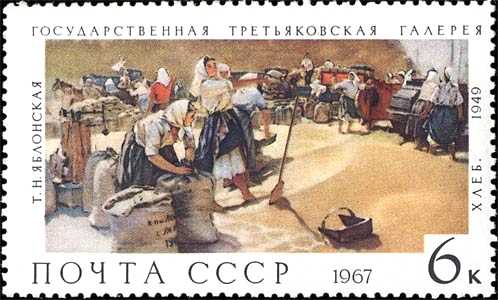 Tetyana Nilivna Yablonska (February 24, 1917 – June 17, 2005) was a painter from Ukraine. Her early essential photographs were dedicated to the work and lives of Ukrainians ("Bread", 1949).
She progressed to general nature images, delivering a subtlety of plastic and color rhythms ("Anonymous heights", 1969; "Flax", 1977).
Yablonska was born in the Russian Empire's Smolensk (modern day Russia). She studied at the Kiev State Institute of Art (1941), in Fedir Krychevsky's studio.
She worked tirelessly till the end of her life, apparently producing her last pastel etude on the day she died.
She was a member of the Ukrainian Soviet Socialistic Republic's parliament (Ukrainian Verkhovna Rada, English Supreme Council) from 1951 to 1958, a member of the Ukrainian Artists' Union in 1944, a member of the board of the USSR Artists' Union in 1963, and a member of the USSR Academy of Art in 1975.
Yablonska was named "People's Artists of the USSR" in 1982, "Artist of the Year" (UNESCO) in 1997, and "Woman of the Year" (International Biography Centre, Cambridge) in 2000. She received the USSR State Prize (Stalin Prize: 1949, 1951, and State Prize: 1979) and the Ukraine's Shevchenko State Prize (1998).
She was also awarded the Order of the Red Banner of Labour (1951), the Order of Friendship of Peoples (1977), the Order of Merit (1997), and Ukraine's highest state accolade – the title Hero of Ukraine (2003).
On June 17, 2005, she died in Kyiv.
10. Sonia Delaunay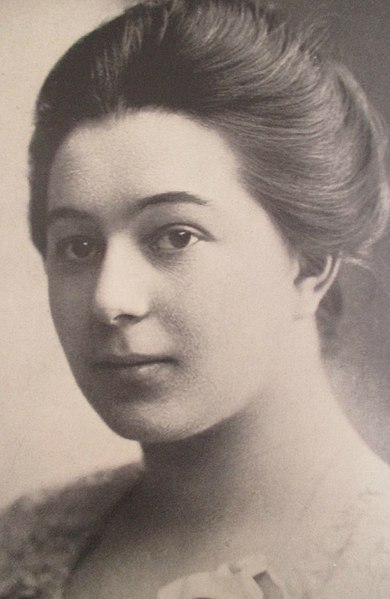 Sonia Delaunay (13 November 1885 – 5 December 1979) was a French artist of Ukrainian origin who spent the most of her career in Paris.
She had professional training in Russia and Germany before relocating to France and broadening her business to encompass textile, fashion, and set design.
She and her husband, Robert Delaunay, co-founded the Orphism art style, which was known for its use of bright colors and geometric patterns.
In 1964, she became the first living female artist to have a retrospective show at the Louvre, and in 1975, she was appointed an officer of the French Legion of Honor.
Her contemporary design work includes geometric abstraction and the use of furniture, textiles, wall coverings, and apparel into her creative practice.
Delaunay's work Coccinelle was featured on a stamp printed in 2004 by the French Post Office, La Poste, and the Royal Mail of the United Kingdom to mark the Entente Cordiale's centennial.
Perry Ellis, a US fashion designer, dedicated his autumn 1984 collection to Delaunay, making knits and prints in Delaunay hues and patterns.