The Stuart era ended and the Georgian era began in the 18th century. There was an era when British painters and architects were heavily affected by the classical civilizations of Europe and other parts of the globe.
The 18th century witnessed a rise in lavish style with the rise of the Baroque and Rococo periods.
Some European architecture from the early 18th century shows a return to more classical forms as a response to the Rococo style, most notably the Palladian architecture of Georgian Britain and Ireland.
Below are some of the most famous architects of the 18th century.
Famous 18th Century Architects
1. William Kent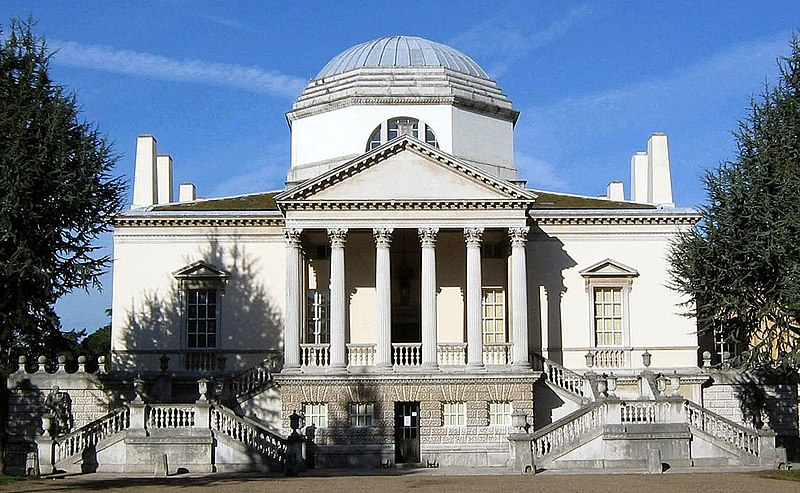 William Kent (c. 1685 – 12 April 1748) was an early 18th century English architect, landscape architect, painter, and furniture designer.
He started his career as a painter, rising to the position of Principal Painter in Ordinary or Court Painter, but his true aptitude was for design in a variety of mediums.
The villa at Chiswick House in Kent brought the Palladian style of building into England, as did the 'natural' form of gardening known as the English landscape garden at Chiswick, Stowe Gardens in Buckinghamshire, and Rousham House in Oxfordshire.
He revolutionized estate planning as a landscape gardener, but had little expertise of horticulture.
He furnished prominent buildings such as Hampton Court Palace, Chiswick House, Devonshire House, and Rousham with magnificent furniture.
2. John Wood, the Elder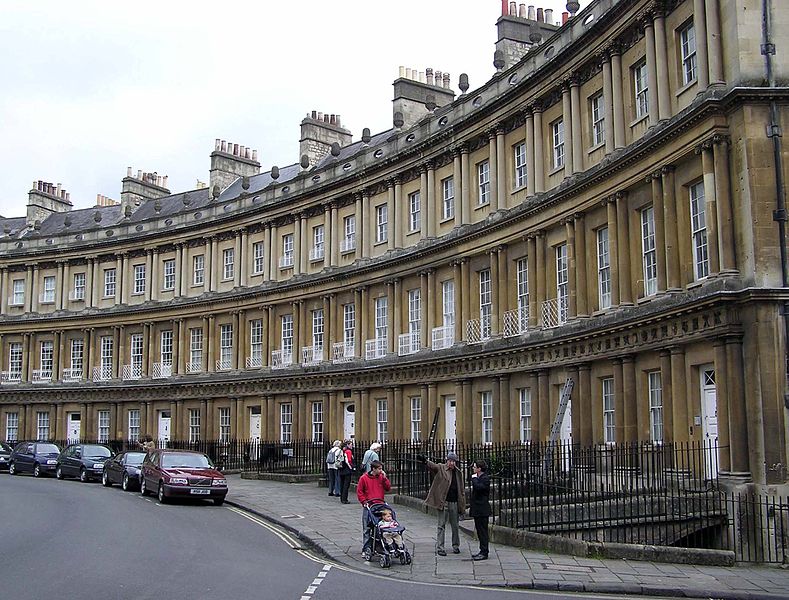 John Wood, the Elder (1704 – 23 May 1754) was a Bath-based English architect.
He inspected Stonehenge and the Stanton Drew stone circles in 1740. Later in his life, he wrote extensively on Bladud and Neo-Druidism. He is also considered to have been active in the early years of Freemasonry according to several of his designs.
St John's Hospital, Queen Square, Prior Park, The Royal Mineral Water Hospital, the North and South Parades, and The Circus were among his famous Bath projects.
Outside of Bath, Wood was responsible for the renovation of Llandaff Cathedral, Buckland House, The Exchange in Bristol, and Liverpool Town Hall. Nikolaus Pevsner called him "one of the greatest architects of the day."
3. John Nash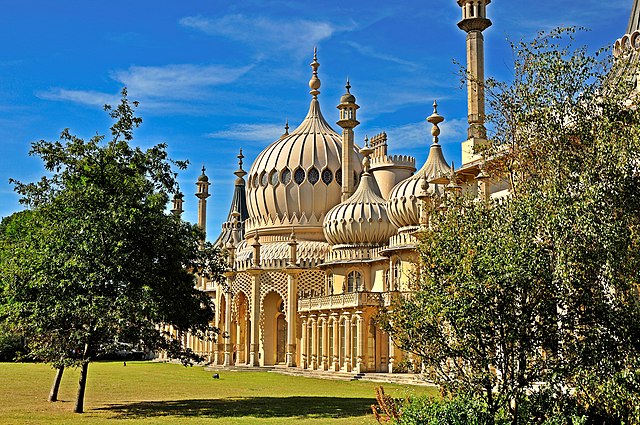 John Nash (18 January 1752 – 13 May 1835) was a leading British architect of the Georgian and Regency periods, responsible for the creation of many key sections of London in the neoclassical and picturesque styles.
His plans were funded by the Prince Regent and James Burton, the most successful property developer of the day. Nash also worked closely with Burton's son, Decimus Burton.
Also Read: British Stately Homes
The Royal Pavilion in Brighton, Marble Arch, and Buckingham Palace are among Nash's most well-known solo designs.
Regent Street is his most well-known collaboration with James Burton, while Regent's Park and its terraces, as well as Carlton House Terrace, are his most well-known works with Decimus Burton.
The bulk of his structures, even those to which the Burtons did not contribute, were constructed by James Burton's firm.
4. Richard Boyle, 3rd Earl of Burlington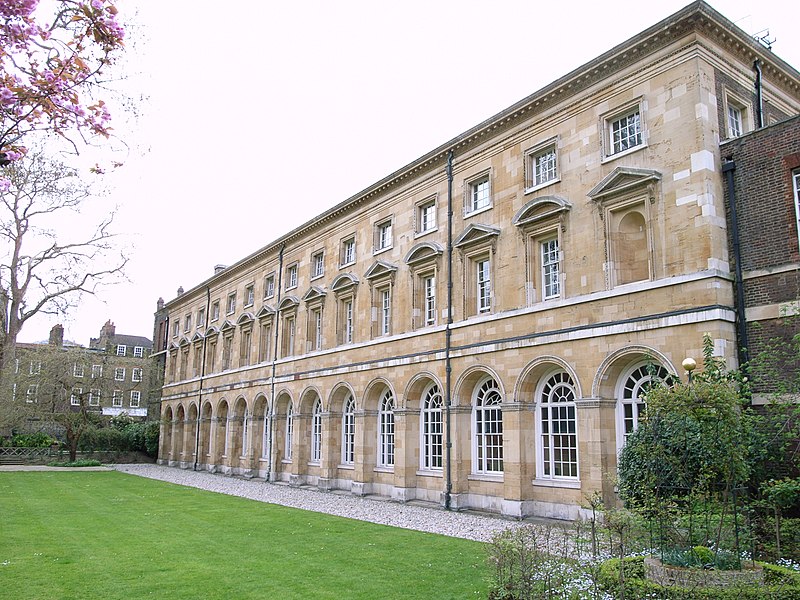 Richard Boyle, 3rd Earl of Burlington and 4th Earl of Cork, KG, PC (25 April 1694 – 4 December 1753) was a British architect and aristocrat known as the "Architect Earl" and the "Apollo of the Arts."
Burlington, the son of the 2nd Earl of Burlington and the 3rd Earl of Cork, had just a passing interest in politics despite his status as a Privy Counsellor and a member of both the British and Irish Houses of Lords.
His lifelong passions were architecture and landscaping, and he is recognized as a builder and patron of architects, craftspeople, and landscapers.
He is credited for introducing Palladian architecture to the United Kingdom and Ireland. Burlington House, Westminster School, Chiswick House, and Northwick Park are among his main undertakings.
5. Robert Adam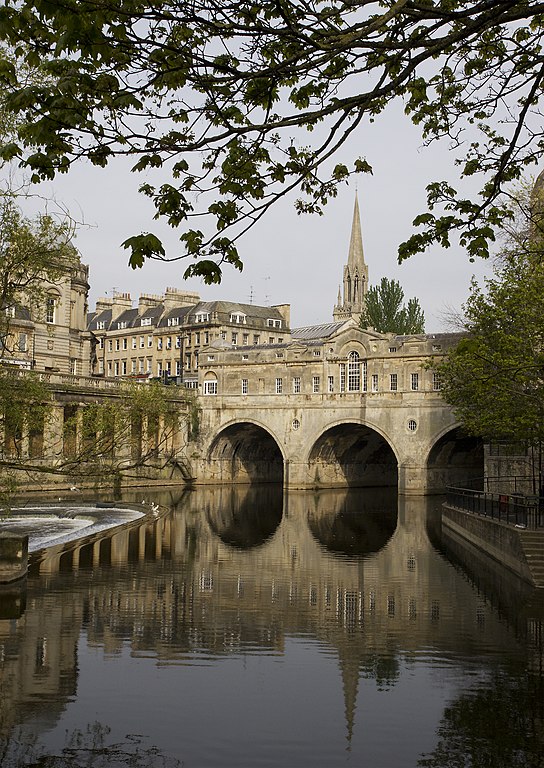 Robert Adam was a British neoclassical architect, interior designer, and furniture designer who lived from 3 July 1728 to 3 March 1792.
He was the son of William Adam (1689-1748), Scotland's leading architect at the period, and received his training from him. After William's death, Robert and his elder brother John took over the family company, which included lucrative work for the Board of Ordnance.
In 1754, he set off for Rome, where he spent almost five years studying architecture under Charles-Louis Clérisseau and Giovanni Battista Piranesi.
When he returned to the United Kingdom, he opened a practice in London, where he was joined by his younger brother James.
Based on his study of antiquity, he established the "Adam Style" and his notion of "movement" in architecture here, becoming one of the country's most successful and stylish architects. From 1761 until 1769, Adam served as Architect of the King's Works.
From roughly 1760 until his death, Robert Adam was a leader of the first phase of the classical revival in England and Scotland.
He had an impact on the evolution of Western architecture in both Europe and North America. In addition to buildings, Adam created interiors and fixtures.
Much of his work included remodeling existing buildings, as well as contributing to the cityscape of Edinburgh and creating beautiful pseudo-medieval rural cottages in Scotland.
From 1768 until 1774, he was a member of Parliament for Kinross-shire.
6. Benjamin Henry Latrobe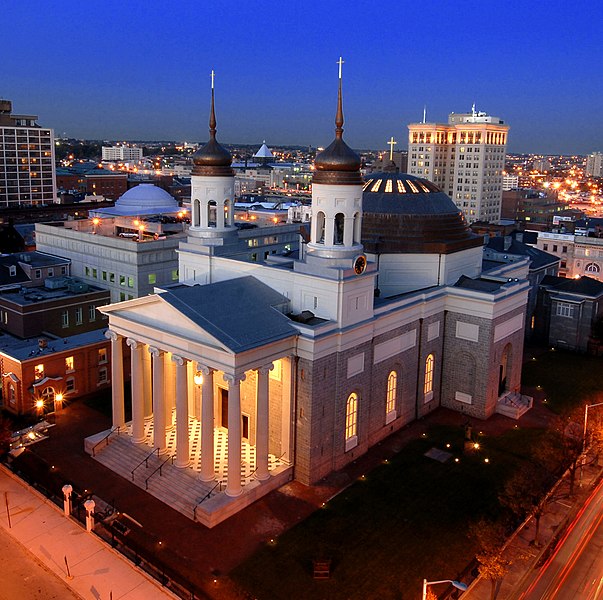 Benjamin Henry Boneval Latrobe (May 1, 1764 – September 3, 1820) was a neoclassical architect from England who immigrated to the United States.
He was one of the first fully educated, professional architects in the nascent United States, influenced by his travels in Italy as well as British and French Neoclassical architects like Claude Nicolas Ledoux.
He moved to the nascent United States in his forties and created the United States Capitol on "Capitol Hill" in Washington, D.C., as well as the Old Baltimore Cathedral or The Baltimore Basilica (later renamed the Basilica of the National Shrine of the Assumption of the Blessed Virgin Mary).
It is the first Cathedral in the United States to be built for any Christian denomination. Latrobe also created the "Merchants' Exchange" in Baltimore, which was the biggest edifice in America at the time.
It was finished in 1820 after five years of building and lasted until the early twentieth century, with enormous balconied atriums across the wings and a great central rotunda beneath a low dome that dominated the city.
He was also in charge of designing the White House porticos. Latrobe spent the last years of his life in New Orleans, Louisiana, working on a waterworks project before succumbing to yellow fever in 1820.
Latrobe is known as the "Father of American Architecture."
7. Capability Brown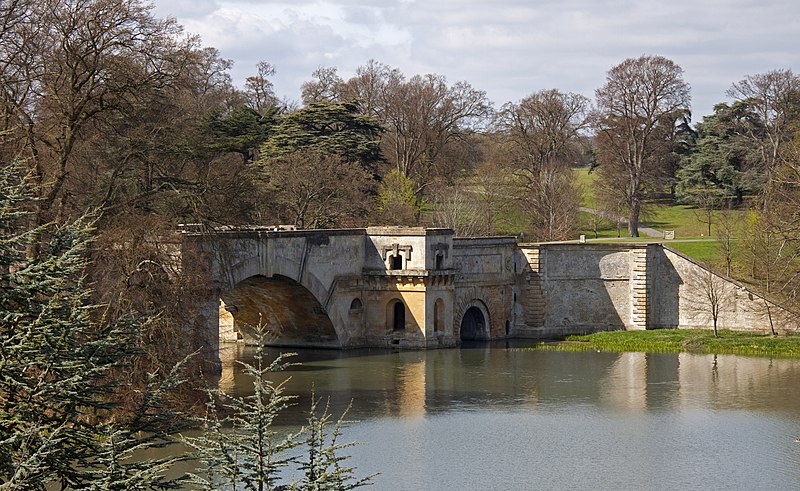 Lancelot Brown (c. 1715 – 6 February 1783), better known as Capability Brown, was an English gardener and landscape architect who is often regarded as the father of the English landscape garden style.
He is hailed as "England's best gardener" and "the last of the great English 18th-century designers to be given his due."
Unlike other architects, such as William Kent, he was a hands-on gardener who offered his customers a complete turnkey service, planning the gardens and park and then maintaining their landscaping and planting.
He is well known for his manicured parks for English country estates, many of which have lasted quite undamaged. He did, however, add "pleasure gardens" with flower beds and fresh shrubberies in his designs, typically positioned where they would not hinder views across the park of and from the major facades of the house.
Few of his "pleasure gardens" have survived subsequent renovations. He also presented proposals for much smaller urban projects, such as the Cambridge college gardens along The Backs.
8. Jacques-Germain Soufflot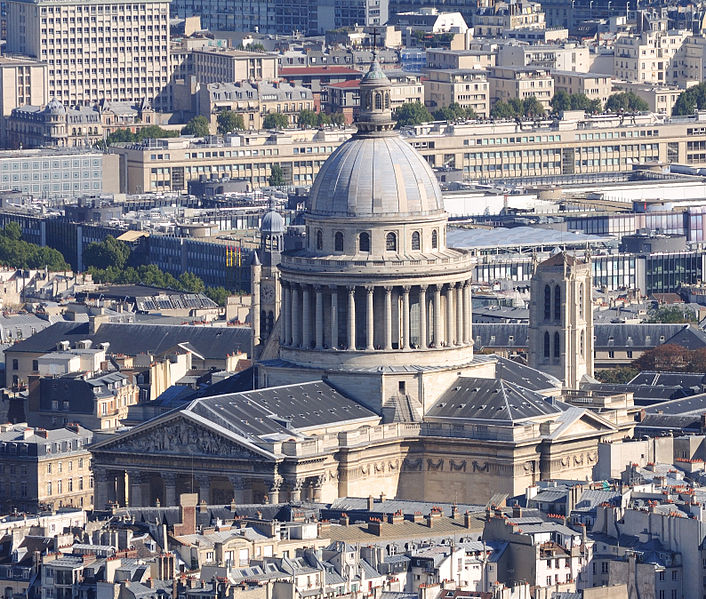 Jacques-Germain Soufflot (22 July 1713 – 29 August 1780) was a French architect who was a member of the worldwide group that pioneered neoclassicism.
His most renowned work is the Panthéon in Paris, which he began in 1755 as a cathedral dedicated to Saint Genevieve.
Soufflot was born in the town of Irancy, near Auxerre. In the 1730s, he studied at the French Academy in Rome, where young French students would subsequently develop the first full-fledged generation of Neoclassical designers in the 1750s.
Soufflot's models reflected less the gorgeous Baroque being produced in contemporary Rome and more the picturesque characteristics of antiquity's monuments.
Soufflot returned to France and erected the Hôtel-Dieu, which seems like a chaste riverfront street facade broken by the center former chapel, with its squared dome and illusionistic shrinking coffers on the inside.
He was tasked with fully recasting a 16th-century market exchange structure holding a meeting area placed atop a loggia for the Temple du Change. Soufflot's new loggia has an extraordinarily harsh arcading firmly constrained between flat Doric columns and forceful horizontal lines. He got admitted to Lyon Academy.
When the mature Soufflot went to Italy in 1750, he was accompanied by the future Marquis de Marigny, Madame de Pompadour's bright young brother who was being groomed for his future as director of the King's Buildings (Bâtiments du Roi).
In 1755, Soufflot was given architectural responsibility of all royal structures in Paris by Marigny, the new Director General of Royal Buildings. He was elected to the Royal Academy of Architecture the same year.
Although the Panthéon is his most well-known work, the Hôtel Marigny, constructed for his young patron (1768-1771) across from the Élysée Palace, is a finer representation of Soufflot's own style. Soufflot died in Paris in 1780 and is buried close to Voltaire at the Panthéon.
9. Francesco Bartolomeo Rastrelli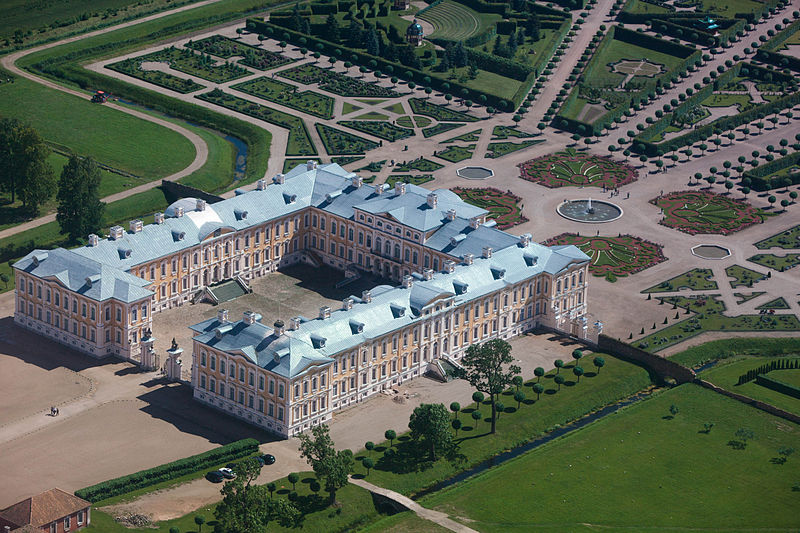 Francesco Bartolomeo Rastrelli (1700 in Paris, Kingdom of France – 29 April 1771 in Saint Petersburg, Russian Empire) was a Russian-born Italian architect.
He created a distinct Late Baroque style that was both luxurious and grandiose.
His biggest masterpieces, like as the Winter Palace in Saint Petersburg and the Catherine Palace in Tsarskoye Selo, are known for their lavish elegance and opulent décor.
Bartolomeo went to Saint Petersburg with his father in 1716, barely four years after it became a new Russian capital. His objective was to mix the current Italian architectural trend with Muscovite Baroque traditions.
The first significant contract occurred in 1721, when he was commissioned to construct a mansion for former Moldavian monarch Prince Demetre Cantemir.
In 1730, he was appointed as senior court architect. His compositions were popular with female rulers of the period, and he held this position throughout the reigns of Empresses Anna (1730-1740) and Elizabeth (1740-1760). (1741–1762).
The Smolny Convent in St. Petersburg, where Empress Elizabeth was to spend the remainder of her life, was Rastrelli's last and most complex undertaking.
The planned bell-tower would be the highest structure in St. Petersburg and Russia. Rastrelli was unable to complete this big design due to Elizabeth's death in 1762.
Catherine II, the new empress, regarded Baroque architecture as outdated "whipped cream," and the older architect withdrew to Courland, where he oversaw the building and decorating of the ducal residences.
10. John Soane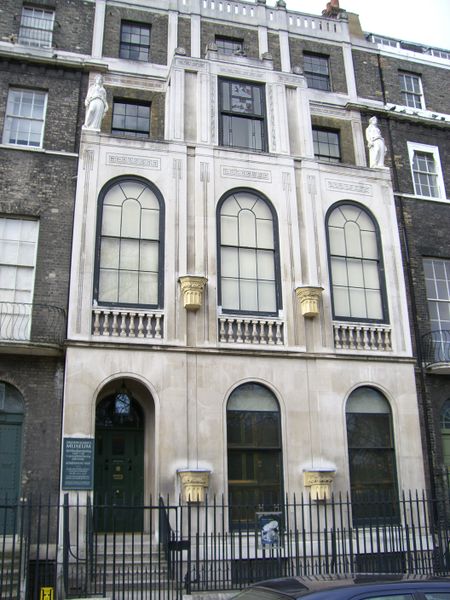 Sir John Soane was an English architect who specialized in the Neo-Classical style. He died on January 20, 1837.
He ascended to the pinnacle of his profession as the son of a bricklayer, becoming a professor of architecture at the Royal Academy and an official architect for the Office of Works. In 1831, he was made a knight.
His most well-known work was the Bank of England (most of which was destroyed), a structure that had a significant impact on commercial architecture.
He also created the Dulwich Picture Gallery, which had a significant effect on the design of succeeding art galleries and museums due to its top-lit galleries.
His greatest legacy is the namesake museum in Lincoln's Inn Fields, which is housed in his old home and office and is dedicated to displaying the art and architectural artifacts that he gathered throughout his lifetime.