The Art Deco movement is one that truly transformed the world of artistic expression and shaped much of the styles and artists that came after it.
First appearing in France at the beginning of the 20th century, Art Deco was the first time in history that artists from both the fine arts, as well as decorative artists came together and were regarded as equals.
This movement was a time in which decorative artists began to thrive and were responsible for creating new methods of producing furniture, architecture, textiles and many other forms of expression.
Art Deco was embraced by artists who had previously worked only in painting or sculpture and became a movement that brought forth new ideas and progress that would give way to the modern art scene.
We will be discussing the 10 most famous Art Deco artists from this powerful movement and how each of these individuals became prominent members of the Art Deco front, as well as how their contributions helped to build the movement as a whole.
Famous Art Deco Artists
1. Tamara de Lempicka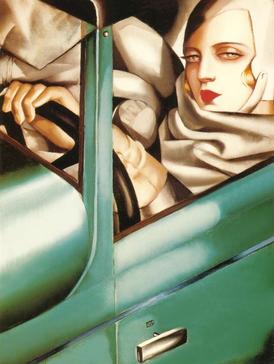 Polish artist Tamara de Lempicka is viewed as one of the most prominent figures from the Art Deco movement. She married a prominent Polish lawyer in 1915 and the pair moved out of Russia to escape the Russian Revolution two years later.
After settling in Paris, Lempicka began to study painting with a few fellow artists and would refine her work and style into one that was distinct and eye-catching.
While living in Paris during the 1920's, Lempicka became highly-involved with the bohemian socialites of the city and was hired by numerous prominent figures to paint portraits of them or others.
It was her extraordinary ability to create glamorous and unique depictions of these individuals that propelled her to a high status among Parisian painters during the Art Deco movement.
Lempicka's paintings are a direct reflection of the flashy lifestyle of many bohemian socialites that lived in Paris during this time. Her use of vivid and bright colors helped to set her paintings apart from many other artists during this time period.
Lempicka's peculiar style was one that produced some of the more iconic portraits within the realm of Cubism and Art Deco.
2.

Erté
(Romain de Tirtoff)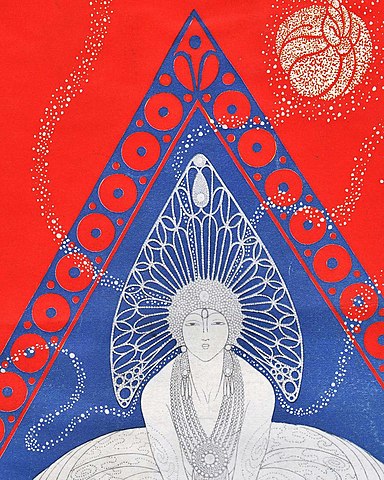 Romain de Tirtoff was born in Russia to a prominent family in 1892. He is best known under the pseudonym, Erté, which is the French pronunciation for his initials. Erté moved to Paris as a young teenager and soon discovered artists like Aubrey Vincent Beardsley and other famous Art Nouveau artists that influenced him to become an artist himself.
Erté quickly emerged as a talented youth in the Parisian art scene and one of his first works, a sculpture he titled Demoiselle à la balancelle, would be a sensational piece that caught the attention of notable art critics and collectors.
He would soon become well-known for his illustrations and was credited with producing some of the more iconic costume art from the early Art Deco era.
His designs and illustrations are described as having a high level of romantic element, as well as captivating as he used brilliant colors and symmetrical designs. Erté lived to be 97 years old and was easily the most widely-recognized member of the Art Deco movement.
3.

Jean Dunand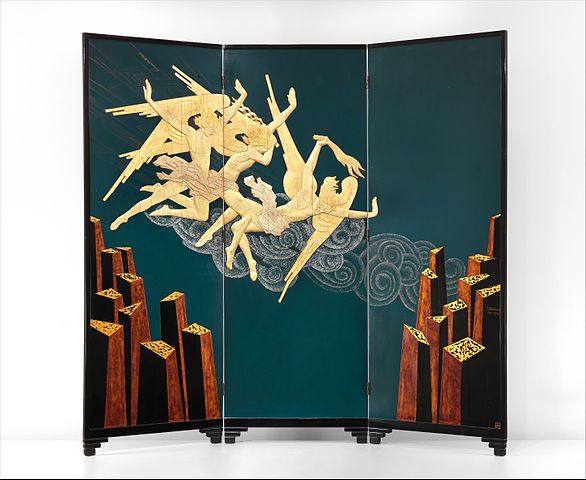 Jean Dunand was one of the more extraordinary artists of the Art Deco style and is known for his incredible works using lacquered screens and creating sculptures out of various kinds of material.
Born in Switzerland, Dunand showed a clear inclination toward the arts from a very young age and even changed his name from Jules-John to the French pronunciation of 'Jean' in what many historians believe was an effort to sound more like one of the prominent French artists from the late 19th century.
He became an apprentice under the master Japanese artist, Seizo Sugawara, and learned to work extensively in lacquer painting, which is an ancient form of producing artworks that was nearly forgotten at the time.
Lacquer painting is an extremely time-consuming and difficult form of painting, but Dunand is said to have quickly mastered it and soon became more proficient in the medium than his teacher, who was widely considered to be the greatest lacquer artist in the world at this time.
Dunand went on to create some of the most breathtaking artworks of the Art Deco time period—many of them being done with lacquer paint on different kinds of metals.
He worked with other prominent artists during the era and many of his works that remain today are some of the most highly-valued pieces from the Art Deco movement.
4.

Émile-Jacques Ruhlmann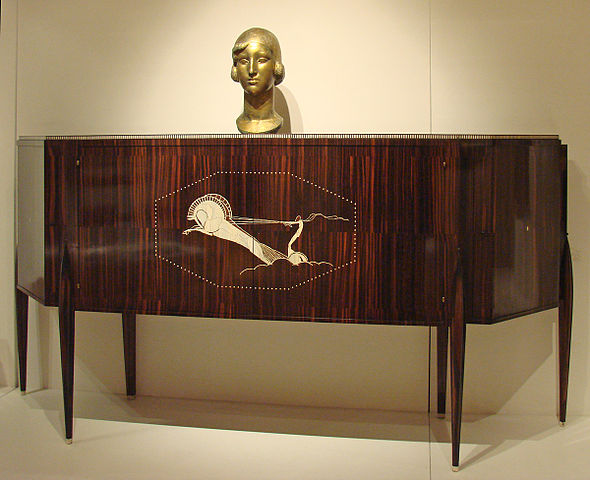 The Art Deco style was all about embracing the many different kinds of artists and designers who worked with a variety of different mediums. None was more distinguished than Émile-Jacques Ruhlmann, a French artist who mostly specialized in producing exquisite furniture pieces.
Ruhlmann was born in 1879 to a family of designers as his father was a successful construction contractor that worked in painting and wallpapering the interior of homes and buildings throughout Paris.
Also Read: Art Nouveau vs Art Deco
Ruhlmann worked alongside his father from a very young age and had mastered much of the process of creating and designing the interior of a structure by the time he was an adult.
He was remembered as one of the greatest designers of the Art Deco movement and is known to have created many pieces of furniture that were made with expert level craftsmanship, as well as exotic woodworking and sleek, elegant designs.
5.

Demétre Chiparus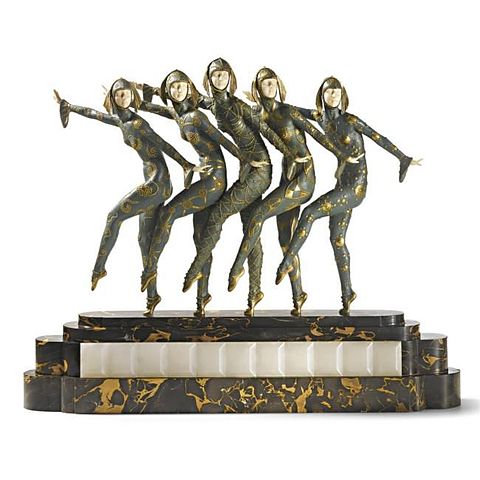 Demétre Chiparus is one of the most celebrated artists from the Art Deco era. Chiparus was born in 1886 in Romania, but lived most of his life in Paris, France where the Art Deco movement was a central part of society. He was known for creating some of the most distinct sculptures during the 1920's and 1930's.
During his youth, Chiparus traveled to Italy and studied under the prominent sculptor, Raffaello Romanelli. He later traveled to Paris where he attended the prestigious École des Beaux Arts where he studied under some of the world's most knowledgeable artists.
The early works of Chiparus were done in mostly bronze while his later sculptures were crafted out of materials such as ivory and bronze combined together to create unique works that were heavily influenced by Russian arts and culture.
6.

Charles Catteau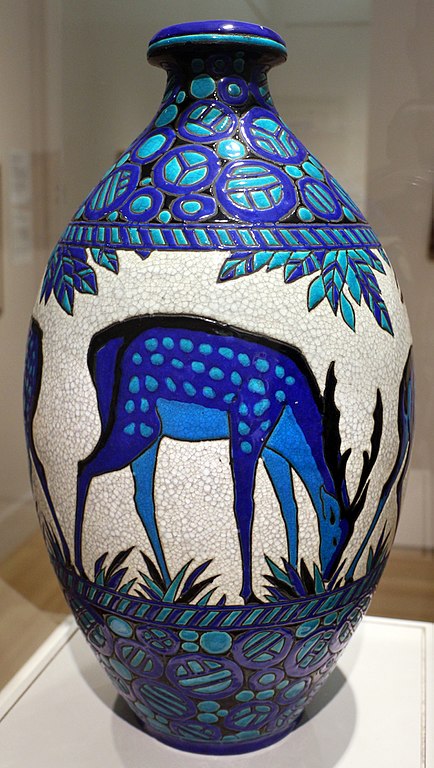 Charles Catteau is remembered as an artist during the Art Deco era that worked mostly in porcelain and ceramic pieces. Born in northern France in 1880, Catteau would begin studying the art of ceramics at an early age.
He attended the National Ceramics School located in Sèvres before going on to be hired by the German-owned Nymphenburg Porcelain Factory that was situated in Munich.
As a young artist, Catteau drew widespread acclaim from those in the Art Deco world, as well as various noteworthy figures that were known for their work in ceramics.
He met Belgian artist, Anna Boch, and was invited to become a member of a group of artists known as "Kring Der Vrienden Der Schone Kunsten" or the "Circle of Friends of The Fine Arts."
Catteau's work is described as having a vibrant and totally unique style when compared to some of the other more well-known artists who worked in ceramics and porcelain. Many of his works remain today as some of the most sought-after pieces from the Art Deco movement.
7.

Ossip Zadkine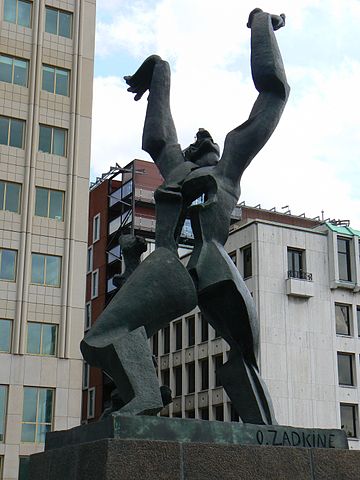 Ossip Zadkine is viewed as one of the most famous Art Deco artists who worked in a variety of different mediums that included painting, sculpting, and lithographs. He was born in Belarus, which was part of the Russian Empire, in 1888.
Zadkine came from humble beginnings and his parents recognized his special ability to create exceptional artwork while he was very young. His father sent Zadkine to the northeast port city of Sunderland when he was just 15 years old with the intention of having him learn English and receive an education in the arts.
Zadkine studied in London for a short while before moving to Paris to explore a career as an artist in 1910. Like Chiparus, Zadkine also studied at the prominent École des Beaux-Arts where he became highly interested in sculpture and began working with different materials to create artwork that many considered to be influenced by the Cubism style.
Zadkine served in Word War I in the French Army and would later produce a number of sculptures that defined his attitude toward the horrors of war and the terrible effects it had on those who were part of the conflict.
8.

René Vincent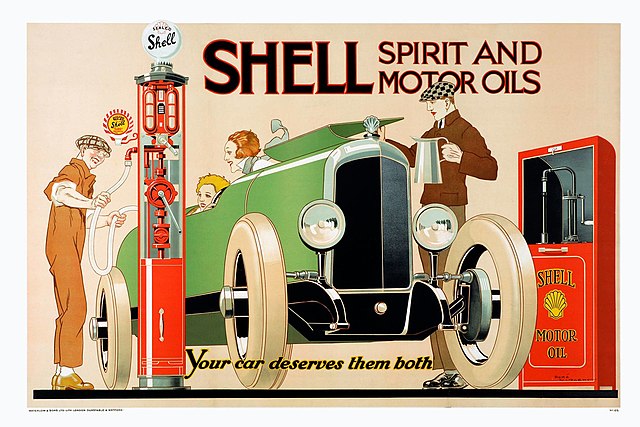 Europe was a bustling center of theatrical and film production during the height of the Art Deco movement and René Vincent became one of the most notable poster-designers of the era.
The French artist was born in 1879 into a family that was artistically-inclined as his father, Charles, was a prominent writer and René's older brother Henri was an accomplished portrait painter.
Having solid connections in the world of books and publishing, Vincent began his career by producing illustrations for some of the more well-known publishers and writers of the 1920's.
He created a number of illustrations that would serve as advertisements for various businesses and was also a pupil of the prominent Ecole des Beaux-Arts.
9.

Lee Lawrie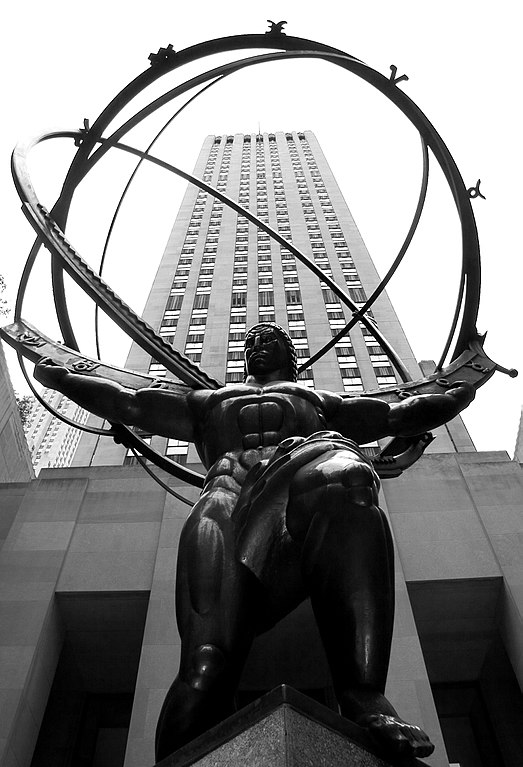 The Art Deco movement was celebrated throughout Europe and other parts of the world, but very few American artists are considered to be among the more famous artists of the movement.
He is remembered as one of the most influential sculptors of the period and is credited with designing and creating some of the most highly-acclaimed architectural sculpture from the Art Deco movement.
Although he was born in Germany in 1877, Lawrie and his family immigrated to the United States and settled in Chicago when he was only 5 years old. During his youth, Lawrie was an apprentice to and worked under some of the more prestigious sculptors in Chicago.
He received numerous commissions as a sculptor, producing various works that were described as being part of the Modern Gothic and Classicism movements before finally evolving into the Art Deco style late in his career. Lawrie created some of the most iconic pieces of American sculpting artwork in his career.
10.

Achille Mauzan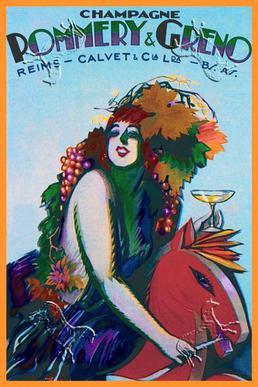 Achille Mauzan was a well-known French painter and sculptor during the early 20th century, but he is most prominently known as a creator of poster art during the Art Deco movement. Mauzan was another student of the École des Beaux-Arts and spent his early years in Milan, Italy and Paris, France.
Mauzan became a prominent illustrator during the 1910's and later established his own publishing house in 1924 that was located in Milan. He would later move to Buenos Aires, Argentina where he opened another publishing house and also founded an exhibition to promote upcoming talent.
During his career, Mauzan produced some of the most distinct and lively poster advertisements for businesses of all kinds, as well as war posters to help rally support for the Italian military.