The Art Nouveau movement began to develop in the late 19th century as a means for transforming the art world in an unconventional, yet natural manner.
Many of the artists that are considered to be part of the Art Nouveau style worked in a wide variety of different mediums such as architecture, sculpture, painting, and even decorative art.
Historians and scholars today point to the Art Nouveau movement as the precursor to what we now know as Modernism. The Art Nouveau period brought together numerous artists from all over the world into one unified movement that included individual artists from a wide range of different styles, including both fine arts and applied arts.
We've compiled this list of the 10 most famous Art Nouveau artists to explain some of the motivations and historical contexts of these great artists and their works.
Famous Art Nouveau Artists
1.

Alphonse Mucha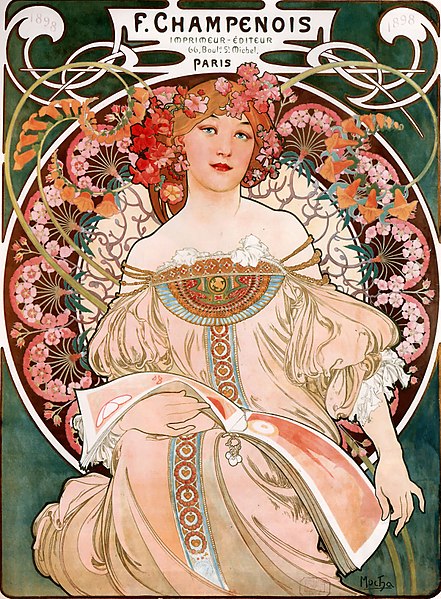 Alphonse Mucha was one of the most prominent members of the Art Nouveau movement. He is known for his designs that mostly pertained to posters and advertisements for theatrical performances. Many modern movie posters draw their design elements and inspiration from the likes of Mucha and his work.
He was born in Bohemia and is considered to be one of the most notable artists from the Czech Republic. Mucha spent much of his young life in places like Paris, France and Munich, Germany, which are both rich in art history and culture.
Mucha later moved back to his home country and focused his efforts on creating works that pertained to the Czech culture.
Mucha's most famous works are mostly paintings and lithographs which he created as advertisements for theatrical performances throughout Europe. His works mostly featured the female form and he sought to portray women in a new manner that celebrated a more socially powerful female figure.
2.

Gustav Klimt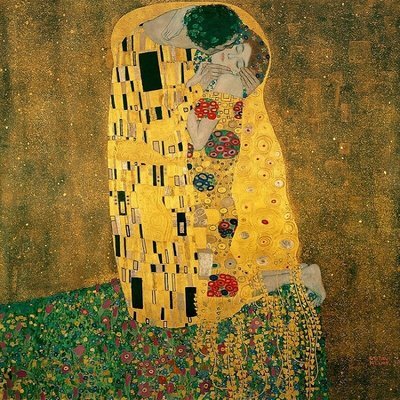 Gustav Klimt is one of the most highly-regarded painters from the Art Nouveau era. He was born in Austria and spent the majority of his 55 years in the country—only venturing to nearby countries like Italy sparingly in his later years.
He was already a widely-celebrated artist before the Art Nouveau movement began to take shape late in the 19th century and Klimt was well-known for his decorative paintings that mostly featured women.
Many artists argued that Austria was stuck in a Classical artistic framework and culture for much of the 1800's while other areas of Europe were making great strides in new and exciting art movements.
It was Klimt and a few other artists who founded the Vienna Secession, which sought to bring Austria into the modern European art scene.
The majority of Klimt's paintings are recognized for their exquisite realism and also for the highly-unique elements he used in many of his works.
Klimt went through a phase that art historians and critics refer to as the artist's Golden Phase during later years in which he painted a number of works that included brilliant golden robes and celebrated the female form.
3.

Charles Rennie Mackintosh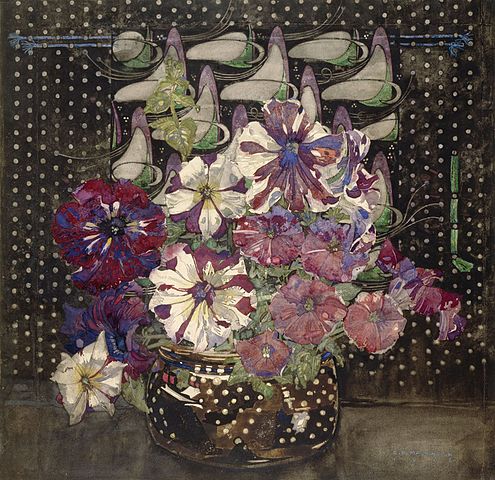 Charles Rennie Mackintosh is considered to be the most famous figure among the British section of the Art Nouveau movement. Born in Scotland in 1868, Mackintosh grew up in a modest family and showed a particular inclination for art and architecture from a very early age.
He began his career as an architect, but also dabbled in painting and was well-known among the social scene of many British and Scottish artists during the late 1800's.
He married Margaret Macdonald, who was a prominent artist in her own right, and the couple paired with another husband and wife to form a collaboration known as "The Four." Mackintosh is said to have been one of the most forward-thinking architects and design experts of the early Art Nouveau movement.
In addition to creating large, sprawling structures and notable houses, Mackintosh sought to design other things like concert and exhibition halls, as well as various museums and even a railway terminal.
Later in his life, he completely abandoned his work as an architect and solely devoted himself to watercolor paintings in his last few years while living in southern France.
4.

Henri de Toulouse-Lautrec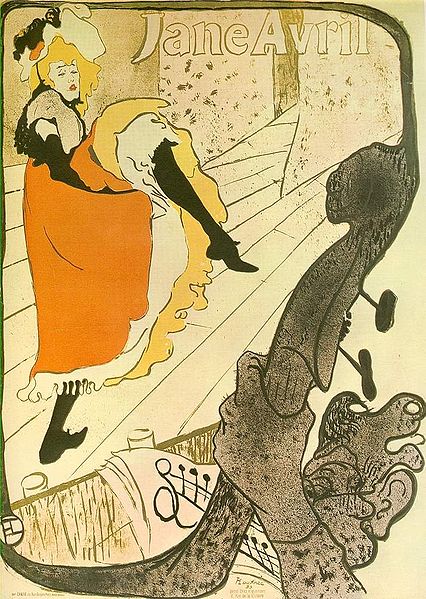 Henri de Toulouse-Lautrec is credited with merging the elements and grandeur of fine art with advertisement, which gave rise to the famous theatrical posters and other works that were used to draw in spectators or visitors to nightclubs and other establishments.
He created highly-unique posters which he sold to various businesses throughout Paris for a healthy sum of money during his youth.
Toulouse-Lautrec had a reputation as a brilliant artist, but he suffered from a strange and debilitating condition that was rooted in congenital health problems caused by inbreeding since his parents were first cousins.
As a teenager, Toulouse-Lautrec broke both of his legs in separate accidents, which resulted in the growth of his legs being stunted, which gave him an unusually short stature, despite having a large torso.
The artwork of Toulouse-Lautrec was some of the most notable from the Art Nouveau movement. He was an incredibly-talented painter and was capable of creating some of the most captivating posters that have now become iconic images of late 19th and early 20th century Europe.
5.

Hector Guimard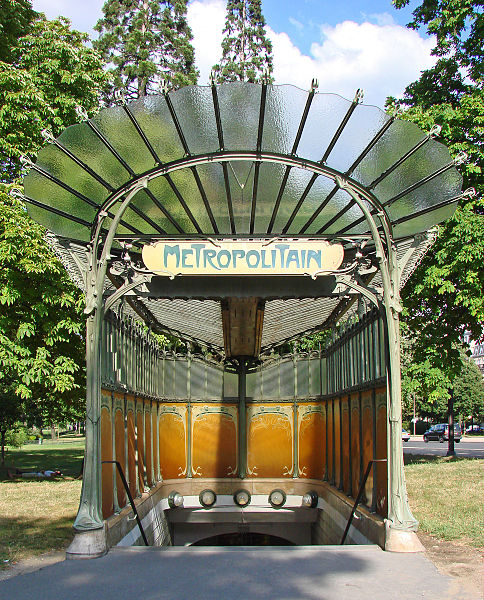 There were several prominent architects that thrived during the Art Nouveau movement, but none more than Hector Guimard.
Born in France in 1867, Guimard achieved fame at an early age after he designed Castel Beranger, a well-known apartment building in Paris that was created in a way that truly set it apart with various Art Nouveau design elements.
Also Read: Art Deco vs Art Nouveau
Guimard is remembered as one of the most famous architects from this time period as he designed more than 50 buildings and other structures in and around Paris.
He was hailed as one of the most gifted artists of his time and was known for designing other things such as furniture and various other items.
A few of his most prominent structures still stand today in Paris, but many of Guimard's best works were torn down as the city of Paris shifted and grew in the early-to-mid 20th century.
6.

Aubrey Beardsley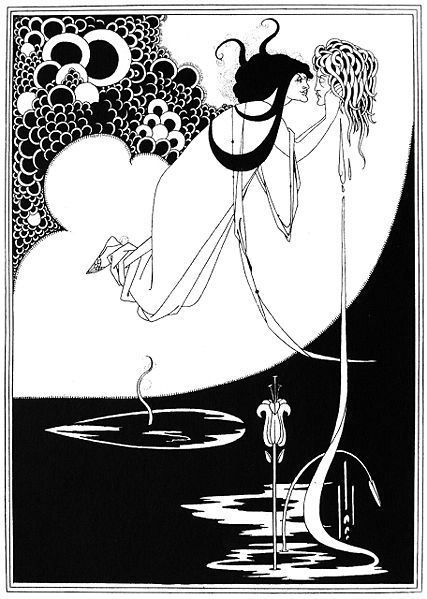 Aubrey Beardsley is remembered as one of the most famous Art Nouveau artists and he is commonly celebrated as one of the most prolific illustration artists of the modern era.
Beardsley was born in England in 1872 and was one of the most promising young artists by the start of the Art Nouveau movement that got underway in 1890.
He worked mostly in black ink and styled many of his artworks after the ancient Japanese method of producing woodcut drawings.
Beardsley was another highly-successful and talented artist who created some of the more iconic posters that were used for theatrical performances and various businesses throughout Britain.
Beardsley's promising young career was tragically cut short when he contracted tuberculosis in his early twenties and later died when he was just 25. Throughout his young career, Beardsley described himself and his work as being absorbed in the grotesque, which many of his artworks reflected.
7.

Jules Chéret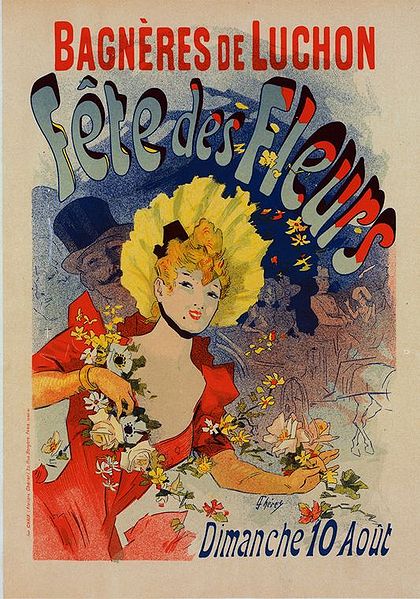 While various artists from the early Art Nouveau movement are credited with having a great influence on the modern poster art style, Jules Chéret is hailed as the 'father of the modern poster style.' Chéret was born in Paris in 1836 to a family of poor artists and began studying the art of producing lithography when he was just 13 years old.
During his early lifetime, there was a striking difference between the poster art style that was found in France and that which existed in Britain.
Although he was born in France, Chéret traveled to London, England where he was trained in the method of lithography and adopted a highly unique style of his own that was said to have been strongly-influenced by the British style of poster art.
Chéret would go on to create some of the most artistically vivid and iconic poster art of the Art Nouveau era and afterwards.
8.

Louis Majorelle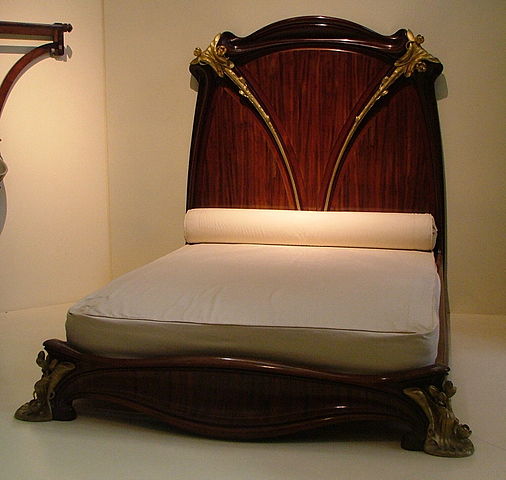 Many artists embraced the merging of the decorative arts with that of the fine arts during the Art Nouveau era, but Louis Majorelle is remembered as one of the greatest masters of design as it relates to furniture and other decor.
Also Read: Art Deco Artists
Majorelle was a French artist and design expert who was born in 1859. He focused much of his efforts on creating new and exciting forms of furniture that were distinct and are often viewed as some of the most sought-after designs from this time period.
Many of his most prominent creations were furniture that featured beautiful wood inlays which he merged with elegant fabrics that combined to form some of the more iconic productions from the Art Nouveau movement.
He produced beds, chairs, couches and other pieces using various types of rich, hard-to-find wood like mahogany, holly, elm and others.
His furniture pieces were made with a distinct shape and design set them apart with a more natural theme when compared to those produced by other prominent designers from this era.
9.

Echo Chernik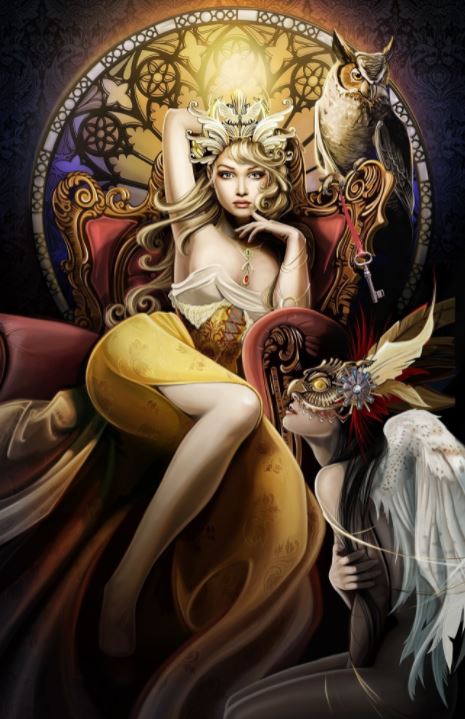 Echo Chernik is regarded as one of the more prominent Art Nouveau artists in the modern era. Her works award-winning are described as vibrant and electric as they feature the female form and other natural and surreal elements.
Chernik is an American artist who has created various posters, book covers and other illustration works that are considered to be among the most iconic and captivating artworks of the present day.
She currently works as a graphic design artist and produces some of the most widely-acclaimed book covers, posters and graphic design artworks that are both dynamic and memorable creations of any artist since the beginning of the Art Nouveau movement.
10.

Gerda Wegener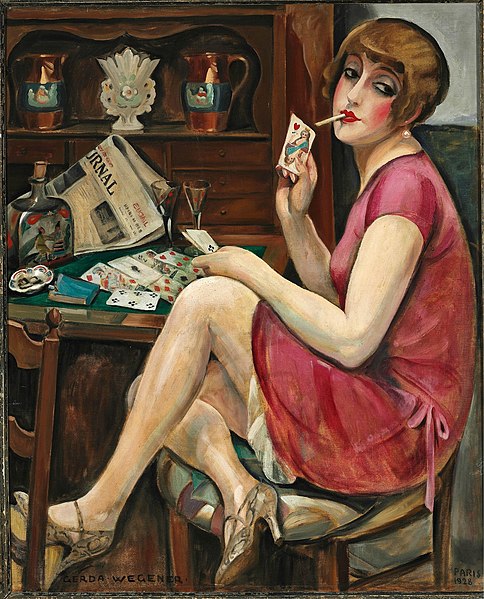 Gerda Wegener is one of the most famous Art Nouveau artists of the early 20th century. Her works are often described as having a distinctly erotic quality that have inspired an entirely new genre pertaining to erotic nature.
Born in Denmark in 1886, Wegener was the daughter of a leader of the Lutheran church and was raised with a particularly conservative upbringing.
She is credited with producing some of the most celebrated paintings and illustrations of the late Art Nouveau style. Many of her creations are highly-unique in that they feature the female figure in a very sexually evocative or seductive nature.
Some of her more controversial works depict women engaging in intercourse, which were viewed as too vivid and explicit for the 1920's and 1930's.
Wegener worked to alter the manner in which women are perceived in artwork, as well as create images of men that were very different from the way they have been depicted since the earliest times of artistic expression.