While the majority of people connect Austria with its significant contribution to classical music, the country has also produced several renowned artists.
The bulk of well-known Austrian painters were members of the either the Vienna Secession (which followed the academic artists of the Künstlerhaus and concentrated on portraiture) or the Danube School, a group of painters in Bavaria and Austria during the first third of the sixteenth century (mainly along the Danube valley).
Of those belonging to the Danube School many were also pioneering print-makers, mostly in the etching medium. They were among the first artists to use pure landscape painting on a regular basis.
Austrians are most closely identified classical portraiture with the Expressionist and Art Nouveau art groups.
Famous Austrian Painters and Artists
1. Egon Schiele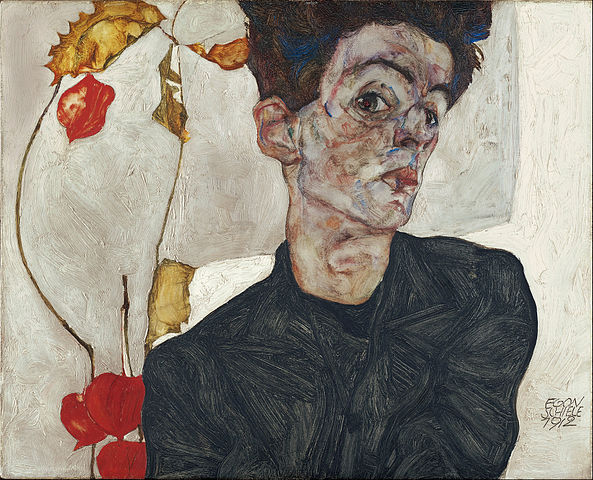 From 12 June 1890 until 31 October 1918, Egon Leo Adolf Ludwig Schiele was an Austrian Expressionist painter.
Schiele, a protégé of Gustav Klimt, was an early twentieth-century figurative painter. His work is famous for its ferocity and raw sensuality, as well as the artist's many self-portraits, some of which are nude.
Schiele's paintings and drawings are characterized by twisted body shapes and expressive line, which identify him as an early proponent of Expressionism.
Schiele applied to the Kunstgewerbeschule (School of Arts and Crafts) in Vienna in 1906, where Gustav Klimt had previously studied. Schiele was transferred to the more conventional Akademie für Bildenden Künste in Vienna in 1906, at the demand of many faculty members.
Christian Griepenkerl, a painter whose rigorous ideology and ultra-conservative manner so upset and disgusted Schiele and his fellow pupils that he departed three years later, was his principal instructor at the school.
Schiele sought out Gustav Klimt in 1907, who generously taught younger painters. Klimt was particularly fond of the young Schiele, purchasing his drawings and offering to trade them for some of his own, arranging models for him, and introducing him to possible sponsors.
He also introduced Schiele to the Wiener Werkstätte, the Secession's arts and crafts studio. Schiele's early paintings, created between 1907 and 1909, have striking resemblances to Klimt's, as well as Art Nouveau influences.
Schiele had his first exhibition at Klosterneuburg in 1908. After finishing his third year at the Academy, Schiele departed in 1909 to form the Neukunstgruppe ("New Art Group") with other unhappy students.
Schiele was heavily inspired by Klimt and Kokoschka in his early years. Although imitations of their styles, especially the former, may be seen in Schiele's early works, he quickly developed his own unique style.
2. Oskar Kokoschka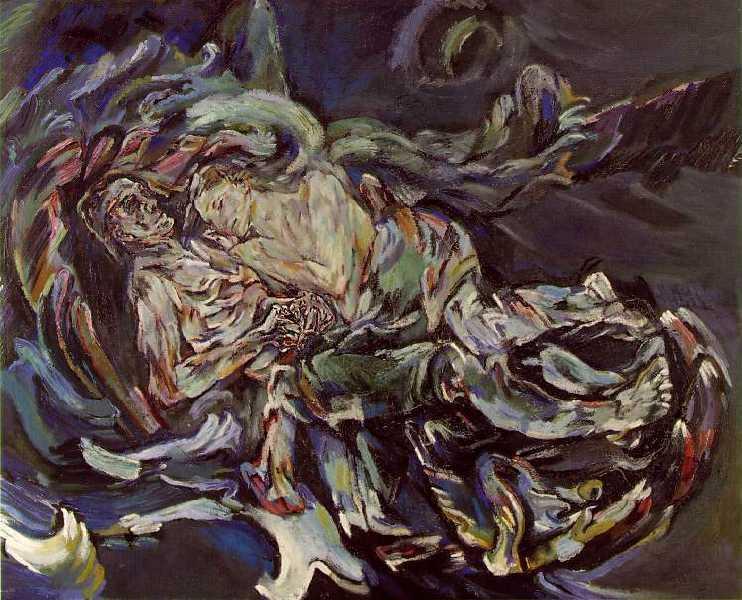 Oskar Kokoschka CBE (born 1 March 1886 – 22 February 1980) was an Austrian artist, poet, writer, and teacher. He is most known for his powerful expressionistic portraits and landscapes, as well as his ideas on vision, which inspired the Vienna Expressionist movement.
Between 1909 and 1914, Kokoschka painted the majority of his portraits. Unlike many of his contemporaries, such as Edvard Munch, who also received portrait orders, Kokoschka retained total creative freedom since the portraits were seldom commissioned directly by the sitter.
The architect Loos was the bulk of Kokoschka's subjects, and it was Loos who commissioned the portraits and committed to acquire them if the sitter did not.
Other portraits by Kokoschka depict his network of friends and supporters of contemporary art during this era. The art dealer Herwarth Walden, art patron Lotte Franzos, poet Peter Altenberg, and art historians Hans and Erica Tietze are among the prominent members of this group who have had their portraits painted.
Kokoschka's portraits adhere to classic portraiture rules, particularly in terms of the position from which he catches the sitters.
However, Kokoschka used aspects of the contemporary style, such as hands, into his compositions in order to better portray the emotion communicated via an individual's motions.
Additionally, these portraits make use of the sitter's unconscious bodily stance, which Kokoschka felt would reveal the sitter's inner tensions.
Kokoschka had a lot in common with Max Beckmann, his contemporaries. Both remained independent of German Expressionism while establishing themselves as classic examples of the style. Nonetheless, their independence distinguished them from the major modernist movements of the twentieth century.
Both spoke eloquently about the need of developing the art of "seeing" (Kokoschka stressed depth perception, while Beckmann emphasized mystical vision into the unseen world), and both were masters of revolutionary oil painting methods rooted in older traditions.
3. Hans Makart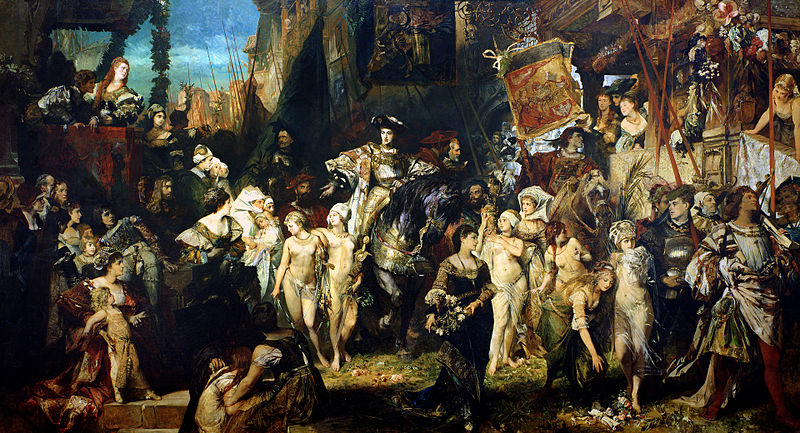 Hans Makart (28 May 1840 – 3 October 1884) was an Austrian academic history painter, designer, and decorator of the nineteenth century.
He is primarily recognized for his effect on Gustav Klimt and other Austrian painters, but he was also regarded as a significant artist and famous figure in Vienna's high society, receiving almost cult-like admiration throughout his lifetime.
The "Makartstil," which defined the culture of a whole age in Vienna, was an aestheticism unlike anything seen before or after.
He was dubbed the "magician of colors" for his use of dazzling colors and flowing shapes that prioritized the design and aesthetics of the work. Frequently, in order to increase the power of his colors, he added asphalt to his paint, which resulted in some damage of his works over time.
Typically, the paintings were large-scale theatrical representations of historical subjects. Makart's dramatic use of color to communicate drama, as well as his later developed virtuoso draughtsmanship, are evident in works such as The Papal Election.
Makart was intensely interested in the interrelation of the visual arts and hence in the realization of the concept of the "whole work of art," which dominated nineteenth-century debates of the arts. This was the ideal he embodied in grandiose celebrations he orchestrated and focused on himself.
The Makart-parade of 1879 was the climax of their efforts. Makart was also a friend of the composer Richard Wagner, and one could argue that the two developed similar concepts and stylistic tendencies in their respective art forms: a concern for embedding historical and mythological motifs within an aesthetic framework, thereby creating historical pageants in their respective works.
Makart, like other academic painters of the period, specialized in allegorical and historical painting.
4. Friedrich von Amerling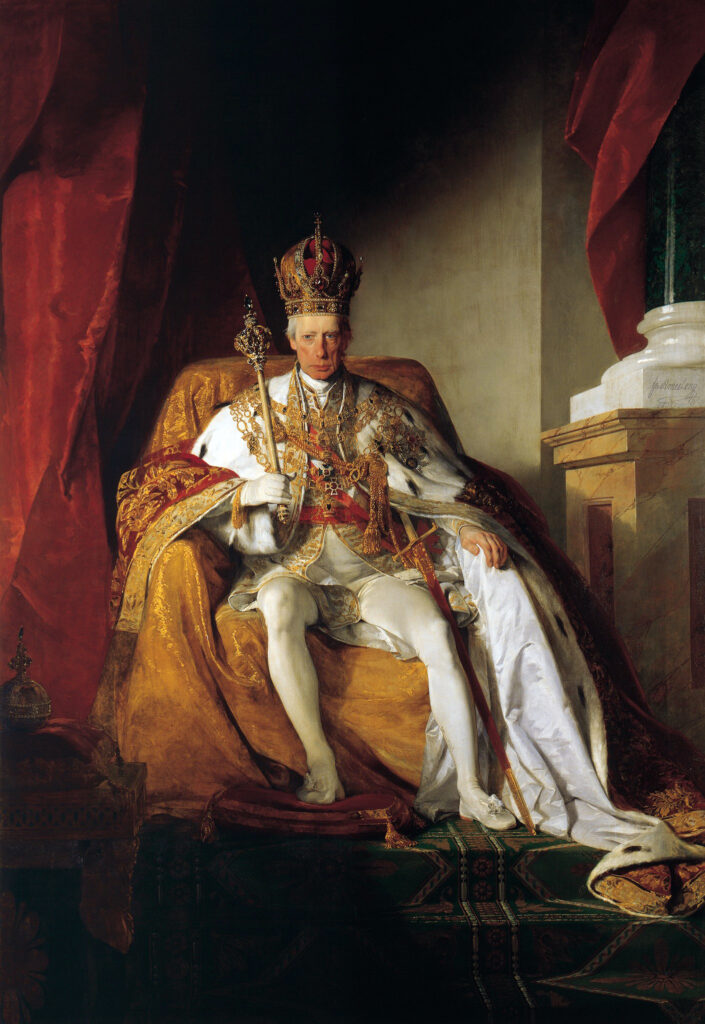 Friedrich von Amerling (14 April 1803 – 14 January 1887) was a portrait painter at Franz Josef's court in Austria-Hungary. Between 1835 to 1880, he served as court painter in Vienna. He is, together with Ferdinand Georg Waldmüller, one of the most renowned Austrian portrait painters of the nineteenth century.
He was the son of Franz Amerling, a goldsmith, and Theresia Kargl, a silversmith. He studied in Vienna's school of the arts from 1815 to 1824 before moving to Prague to study at the Academy till 1826. He lived in London between 1827 and 1828, when he was inspired by portrait painter Thomas Lawrence.
Further travels brought him to Paris, where he trained under Horace Vernet, and Rome; he then returned to Vienna, where he worked for the Austrian court, nobility, and middle class beginning in 1828. In 1829, he was awarded the Reichel Award by the Vienna Academy.
Amerling spent considerable time traveling: to Italy in 1836 and 1838, to the Netherlands in 1838, to Munich in 1839, to Rome in 1840-43, to Spain in 1882, to England in 1883, to Greece in 1884, to Scandinavia up to Norway's North Cape in 1885, and to Egypt and Palestine in 1886.
He married four times: to Antonie Kaltenthaler from 1832 until her death in 1843; to Katharina Heissler from 1844–45 (which ended in divorce); to Emilie Heinrich from 1857 until her death in 1880; and lastly to Maria Nemetschke from 1881 until his death.
Amerling was raised to the nobility in 1878 and given the title Friedrich Ritter von Amerling. As one of Vienna's most eminent painters, he entertained several notable men of literature and musicians (including Franz Liszt) at his house.
In 1858, he bought the Gumpendorf castle in Vienna and furnished it with rich art treasures to his taste. As a result, the structure was given the colloquial name Amerlingschloessl.
5. Gottfried Helnwein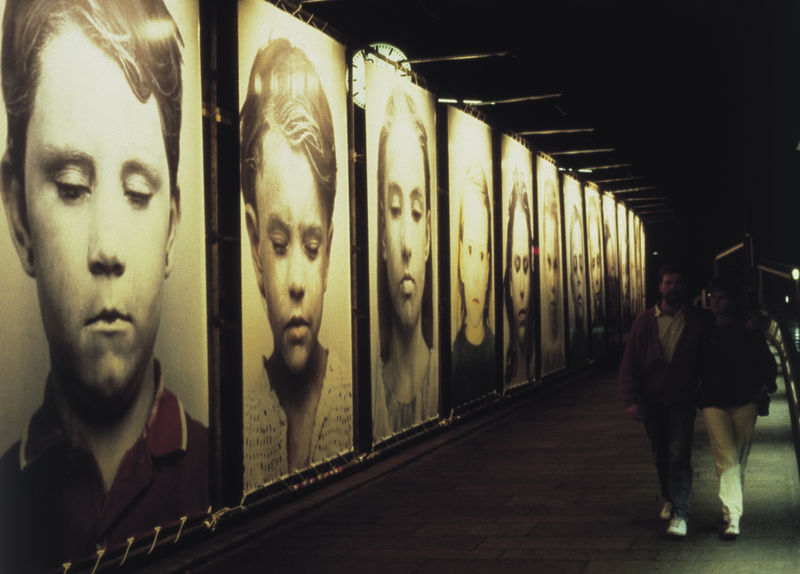 Gottfried Helnwein (born 8 October 1948) is a visual artist of Austrian-Irish origin. He has worked as a painter, draftsman, photographer, muralist, sculptor, installation, and performance artist, using a range of methods and mediums.
His work is largely focused with psychological and sociological anxiety, as well as historical and political themes. The human condition is his topic. His work is dominated by the image of the kid, especially the wounded youngster, who is physically and emotionally injured from the inside out.
His works often make reference to taboo and contentious themes from recent history, most notably Nazi power and the atrocities of the Holocaust. As a consequence, his work is often seen as provocative and contentious.
Helnwein attended Vienna's Academy of Visual Arts (Akademie der Bildenden Künste, Wien). He divides his time between Ireland and Los Angeles.
6. Barbara Krafft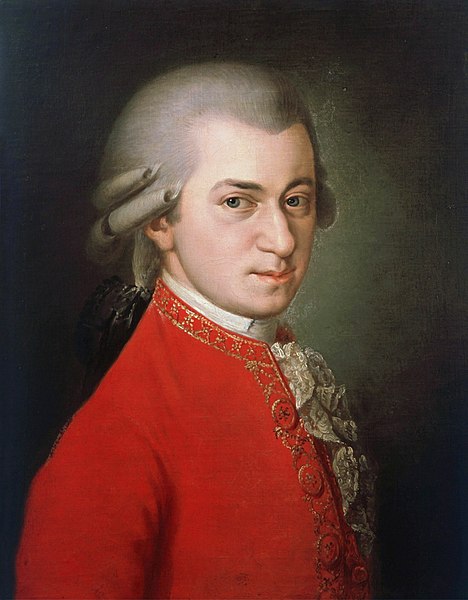 Maria Barbara Krafft (née Steiner; 1 April 1764 – 28 September 1825) was an Austrian artist well known for her frequently copied postmortem picture of Wolfgang Amadeus Mozart.
She was born in Iglau (now Jihlava, Czech Republic), where her father, Austrian Imperial court painter Johann Nepomuk Steiner, was employed at the time. Her father trained her to paint and she joined him to Vienna, where she displayed her first work at the Academy of Fine Arts in 1786.
In 1789, she married Josef Krafft, a Viennese pharmacist. Johann Nepomuk Krafft, born in 1792 and educated by his mother, became a painter and lithographer later in life.
Krafft painted and traveled alone in Jihlava, Salzburg, and Prague between 1794 and 1803, enjoying growing popularity largely as a portrait painter but also making genre and religious pieces.
By 1804, she had left her husband and relocated to Salzburg, where she remained until 1821. She was designated City Painter in Bamberg during the last four years of her life, during which time she produced 145 works. She was 61 years old when she died.
7. Joseph Bergler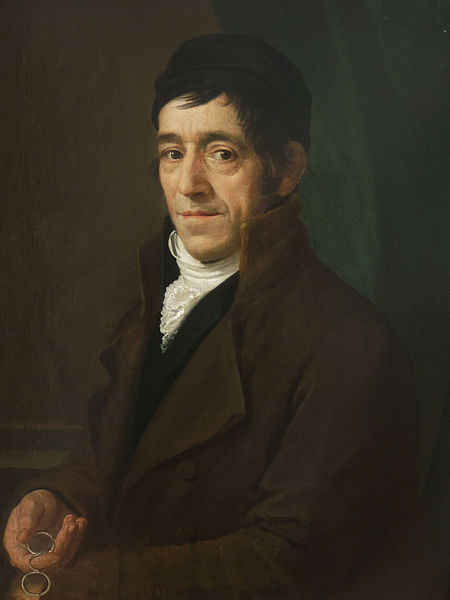 Joseph Bergler the Younger (25 June 1829 – 1 May 1753) was a painter, etching artist, and director of the Prague Academy.
Bergler was born in Salzburg and was educated by his father, artist Joseph Bergler the Elder (1718–1788). In 1776, he travelled to Italy and spent six years in Rome. He studied there under Martin Knoller.
He also met Mengs, Hamilton, and Volpato. In 1786, he returned to Passau to live with his parents. He relocated to Prague around 1800. He designed altarpieces for a number of churches in and around Prague.
During his stay in Rome, he concentrated on Raphael's masterpieces. Cardinal Auersperg and Count Thun patronized him. He passed away in Prague at the age of 76.
8. Josef Kriehuber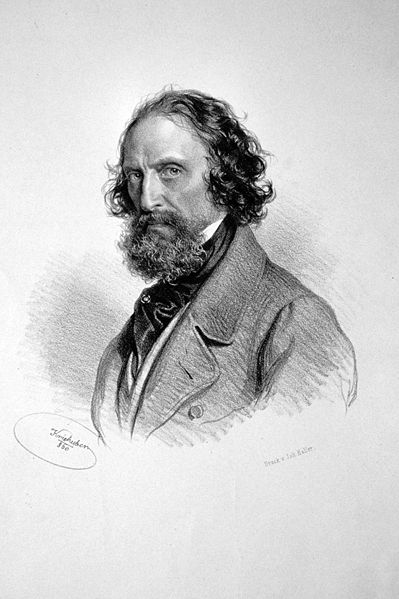 Josef Kriehuber (14 December 1800 – 30 May 1876) was a lithographer and painter based in Vienna, Austria. He painted countless portraits of nobles and public leaders. Josef Kriehuber left almost 3000 lithographs depicting several persons.
Josef Kriehuber was born on 14 December 1800 in Vienna, Austria. He was first schooled by his brother Johann Kriehuber, then studied at the Vienna Academy under Hubert Maurer before settling in Galicia and focusing exclusively on horse painting.
He worked as a lithographer for a number of Vienna-based publishers. Josef Kriehuber was the most significant portrait lithographer of the Viennese Biedermeier era, with almost 3,000 pieces. Kriehuber is particularly well-known for his research on the Prater park. He was a professor at Vienna's Theresianum academy.
Kriehuber was just 13 years old when he enrolled in an art class at Vienna's Imperial Academy. In 1818, he traveled to Poland as a drawing instructor with the prince Sanguszko. He returned to Vienna in 1821.
To finance his academy studies and living expenses, he became one of the most diligent lithographic workers of the Trentsensky publishing firm.
In 1826, he publishes his first portraits utilizing the newly invented printing method called lithography. Over the following several decades, Kriehuber establishes himself as Biedermeier Vienna's most sought-after and well-paid portraitist.
His popularity is almost certainly due to his ability to present men as more distinguished and women as more beautiful than they are in reality.
In 1860, he was recognized as Austria's first artist to be granted the Franz Joseph Order. However, as photography advanced, commissions dwindled; Kriehuber's latter years were marred by poverty.
He died in his home city of Vienna on 30 May 1876. His ultimate resting site, which has been designated as an honorary burial, is located in Vienna's "Zentralfriedhof" (central cemetery).
Significant collections of his work are housed in the Albertina (Vienna) and the Austrian National Library's portrait collection in Vienna. Since 1889, a street in Vienna's fifth district, Vienna-Margareten, has been named for Kriehuber.
9. Ernst Fuchs
Ernst Fuchs (13 February 1930 – 9 November 2015) was an Austrian painter, sculptor, architect, stage designer, musician, and poet. He was a co-founder of the Vienna School of Fantastic Realism.
He purchased the abandoned Otto Wagner Villa in Hütteldorf in 1972 and renovated and refurbished it. In 1988, the home was renamed the Ernst Fuchs Museum.
Fuchs was born in Vienna as the only child of Maximilian and Leopoldine Fuchs. He studied painting at the St. Anna Painting School under Fritz Fröhlich (1944). He enrolled at the Academy of Fine Arts in Vienna in 1945, first studying under Professor Robin Christian Andersen before transferring to the class of Albert Paris von Gütersloh.
He met Arik Brauer, Rudolf Hausner, Helmut Leherb, Fritz Janschka, Wolfgang Hutter, and Anton Lehmden at the Academy, with whom he eventually co-founded the Vienna School of Fantastic Realism.
He was also a founder member of both the Art-Club (1946) and the Hundsgruppe (1951), which he co-founded with Friedensreich Hundertwasser and Arnulf Rainer.
Fuchs' early work was inspired by Gustav Klimt and Egon Schiele, followed by Max Pechstein, Heinrich Campendonk, Edvard Munch, Henry Moore, and Pablo Picasso.
To replicate the vibrant lighting effects created by Old Masters like as Albrecht Altdorfer, Albrecht Dürer, Matthias Grünewald, and Martin Schongauer during this time period, he resurrected and embraced the mischtechnik (mixed method) of painting. Egg tempera is used to create volume in the mischtechnik, which is then coated with oil paints combined with resin to create a jewel-like look.
Between 1950 and 1961, Fuchs resided mostly in Paris and traveled to the United States and Israel on a number of occasions. At the time, his preferred reading material was Meister Eckhart's sermons. Additionally, he studied the alchemists' symbols and read Jung's Psychology and Alchemy.
At the time, his preferred examples were the mannerists, particularly Jacques Callot, but he was also heavily inspired by Jan van Eyck and Jean Fouquet.
In 1958, he launched the Galerie Fuchs-Fischoff in Vienna to promote and encourage the school's younger artists. He co-founded the Pintorarium with Friedensreich Hundertwasser and Arnulf Rainer.
10. Bernd Fasching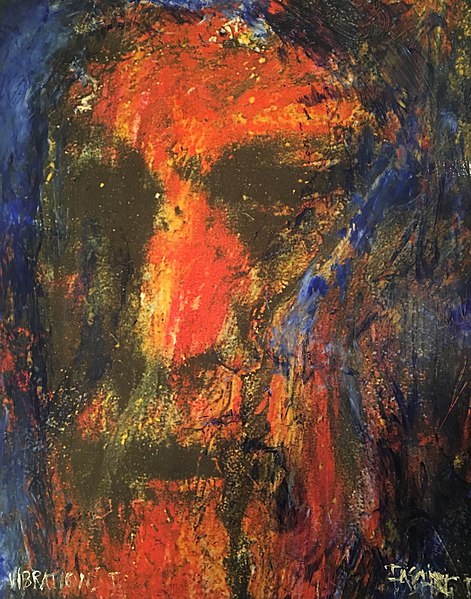 Bernd Fasching was born in Vienna on 18 July 1955. He is an Austrian painter and sculptor. He now lives and works in Vienna.
Fasching launched his project Westwerk (a western examination of occidental culture) in 2000 at Vienna's almost 800-year-old St. Stephan's Cathedral. The project included sculptures, paintings, and other works by the artist.
A recurrent, essential theme in Fasching's work is the production of his works of art in the presence of his visitors and audience. Between 1987 and 2006, Fasching lived and worked in several galleries across the globe under the title 12 Tage 12 Nächte/12 Days 12 Nights, where he could be viewed at work and was always accessible to conversation.
He did not quit his position of employment throughout this period. Fasching made twelve paintings based on conversations with visitors to his work sessions. Each of the project's seven stations [Vienna (1987), Amsterdam (1990), Cologne (1991), Zurich (1992), Jerusalem (1994), New York (1997), and lastly Vienna (2006)] received a unique soundtrack that was played in the appropriate gallery for the duration of the project's 288 hours.
Fasching's walk-in sculpture Der Hammer des Thors/Hammer, Thor's which was constructed in 1990 in the entry hall of the Austrian Museum of Applied Arts (Museum für Angewandte Kunst – MAK), also appeared in front of the museum's visitors, allowing them to see the production process.
Bernd Fasching also constructed a walk-in sculpture in the Dominican Republic between 1996 and 1997. Terra Nova, the title of this walk-in sculptural formation, shows Christopher Columbus' landing spot on the island as a catalyst for reflection on the tumultuous, sometimes horrific history of the American Continents.
Fasching produced the series Instruments in response to these works, sculpting each of the tools necessary for monument carving.
Fasching redesigned a bronze sculpture from this series in the shape of a spade and transformed it into the Diva Award, an Austrian reward for outstanding real-estate projects that has been presented yearly since its inception in 2002, with Bernd Fasching serving on the jury.