Mannerism, often known as Late Renaissance, is a European art style that evolved in the latter years of the Italian High Renaissance, approximately 1520.
It started to spread in Italy from 1530 and lasted until the end of the 16th century, when the Baroque style generally superseded it. Northern Mannerism persisted until the early seventeenth century.
Mannerism, from a stylistic standpoint, comprises a range of techniques inspired by and responding to the harmonious ideals associated with painters such as Leonardo da Vinci, Raphael, Vasari, and early Michelangelo.
Whereas High Renaissance art stresses proportion, symmetry, and ideal beauty, Mannerism exaggerates such traits, resulting in asymmetrical or unnaturally exquisite compositions.
This artistic style, notable for its artificial (as opposed to realistic) features, prioritizes compositional tension and instability above the balance and clarity of previous Renaissance painting.
Mannerism is distinguished in literature and music by its extremely florid style and cerebral complexity.
Famous Mannerist Artists
1. El Greco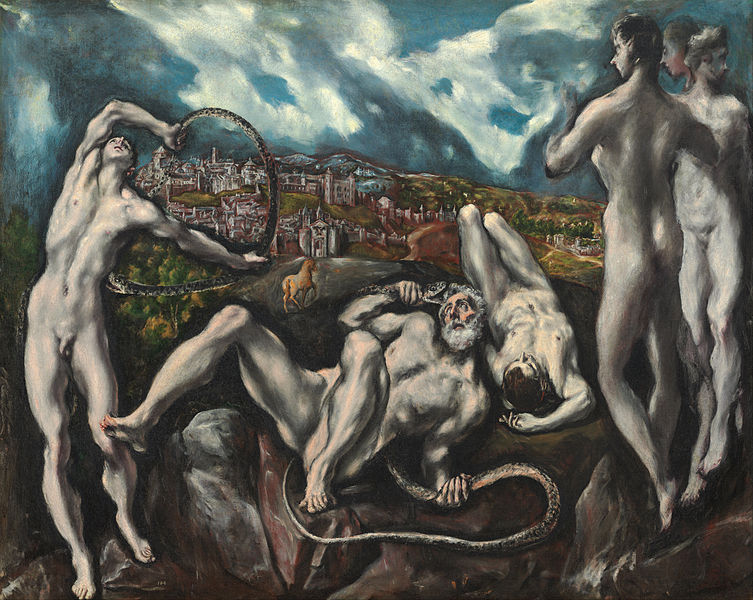 Domnikos Theotokópoulos (1 October 1541 – 7 April 1614), better known as El Greco ("The Greek"), was a Spanish Renaissance painter, sculptor, and architect from Greece.
El Greco was a nickname for the artist, and he usually signed his works with his full birth name in Greek characters, (Domnikos Theotokópoulos), frequently adding the prefix K (Krs), which denotes Cretan.
El Greco was born in the Kingdom of Candia (modern Crete), which was part of the Republic of Venice, Italy, and the hub of Post-Byzantine painting at the period.
Also Read: Famous El Greco Paintings
He studied and became a master in that tradition before coming to Venice at the age of 26, like other Greek painters had done. In 1570, he relocated to Rome, where he established a workshop and completed a number of masterpieces.
During his sojourn in Italy, El Greco expanded his style with Mannerism and Venetian Renaissance characteristics borrowed from a number of renowned painters of the period, most notably Tintoretto.
He relocated to Toledo, Spain, in 1577, where he lived and worked until his death. El Greco got numerous large contracts in Toledo and created some of his most famous works, including View of Toledo and Opening of the Fifth Seal.
El Greco's dramatic and expressionistic style puzzled his contemporaries but gained popularity by the twentieth century.
El Greco is considered a forerunner of both Expressionism and Cubism, and his personality and works inspired poets and authors such as Rainer Maria Rilke and Nikos Kazantzakis.
Modern academics have described El Greco as an artist who is so unique that he does not belong to any traditional school.
He is best known for his tortuously elongated figures and often fantastic or phantasmagorical pigmentation, which combines Byzantine and Western painting traditions.
2. Tintoretto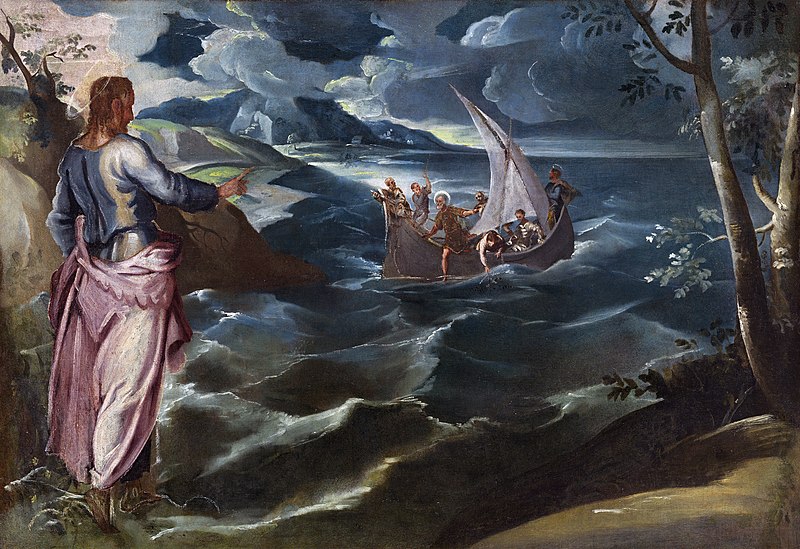 Tintoretto (late September or early October 1518 – 31 May 1594) was an Italian painter associated with the Venetian style.
His contemporaries complimented and critiqued his painting speed and the unparalleled aggressiveness of his brushwork.
Il Furioso was his nickname for his incredible artistic vigor ("The Furious"). In the Mannerist style, his work is distinguished by strong figures, dramatic movements, and aggressive use of perspective.
Also Read: Famous Mannerist Paintings
Tintoretto was commissioned to paint the Miracle of the Slave at the Scuola di S. Marco in 1548. Recognizing that the commission was a once-in-a-lifetime chance to establish himself as a prominent artist, he took great care in organizing the composition for maximum impact.
Despite some critics, the artwork was a smashing success. Pietro Aretino, Tintoretto's companion, admired the piece, drawing special attention to the slave figure, but cautioned Tintoretto against fast execution. Tintoretto obtained additional contracts as a consequence of the painting's popularity.
The enormous Paradise created for the Doge's Palace in size 9.1 by 22.6 meters (29.9 by 74.1 feet), said to be the biggest painting ever done on canvas, was Tintoretto's life's work.
Tintoretto competed for the coveted assignment alongside numerous other painters. A big drawing of the piece he produced in 1577 is currently housed at Paris' Louvre Museum. In 1583, he created a second drawing with a different composition, which is now housed in Madrid's Museo Thyssen-Bornemisza.
The contract was awarded to Veronese and Francesco Bassano jointly, but Veronese died before beginning the work in 1588, and the project was reallocated to Tintoretto.
He set up his canvas at the Scuola della Misericordia and worked tirelessly on it, making several adjustments and creating different heads and costumes from life.
3. Pontormo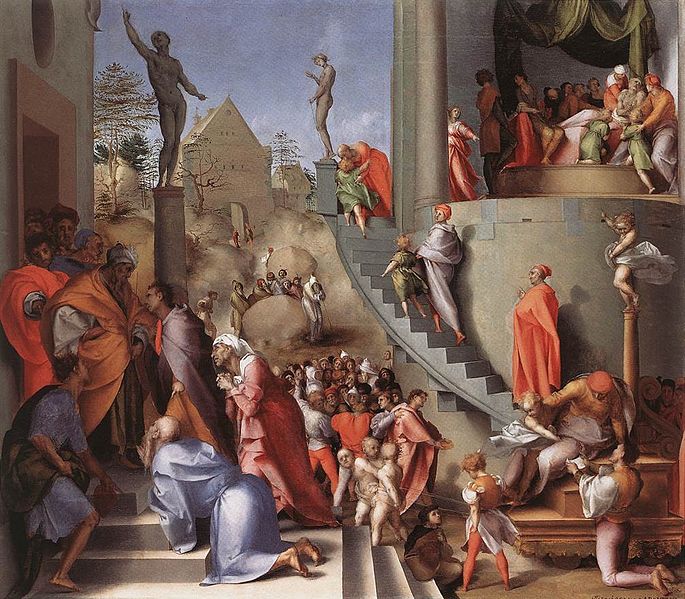 Jacopo Carucci (May 24, 1494 – January 2, 1557), also known as Jacopo da Pontormo, Jacopo Pontormo, or simply Pontormo, was a Florentine School Mannerism painter and portraitist.
His work shows a significant aesthetic departure from the Florentine Renaissance's serene perspectival regularity.
He is well-known for his use of twining positions in combination with confusing perspective; his figures often seem to float in an uncertain surroundings, unaffected by the effects of gravity.
With the exception of his closest student Bronzino, Pontormo's creative eccentricities resulted in a style that few were able (or willing) to replicate.
Bronzino's early work is so similar to that of his instructor that the authorship of some works from the 1520s and '30s, such as the four tondi housing the Evangelists in the Capponi Chapel, is still debated.
Pontormo has a similar demeanor to Rosso Fiorentino and Parmigianino. In some aspects, he foreshadowed the Baroque as well as El Greco's conflicts.
His idiosyncrasies resulted in a distinctive sense of composition. His compositions are, at best, coherent. The figures in the Deposition, for example, seem to support one another: the building would collapse if any of them were removed.
In some pieces, such as the Joseph canvases, the crowding creates a disorienting graphic turmoil. Later drawings show a smooth union of figures in a composition that incorporates Jesus' oval frame in the Last Judgement.
For numerous centuries, Pontormo's work went out of favor. The fact that so much of his work has been destroyed or seriously damaged attests to his neglect, despite the fact that he has garnered increased attention from current art historians.
4. Parmigianino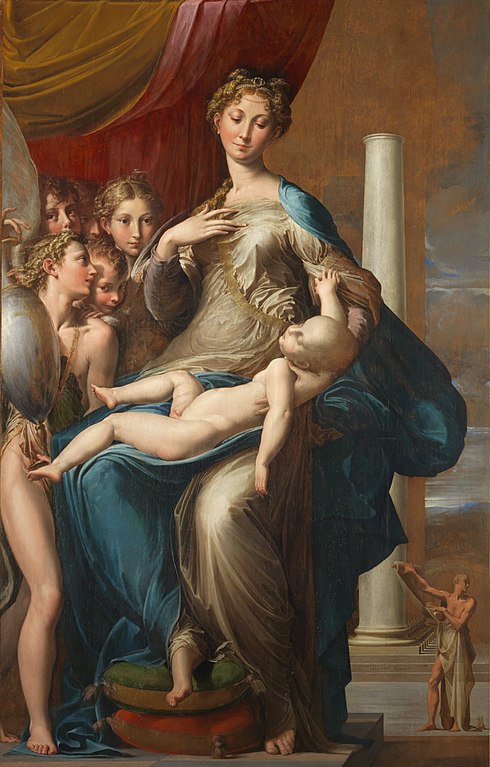 Girolamo Francesco Maria Mazzola (11 January 1503 – 24 August 1540), often known as Francesco Mazzola or, more colloquially, Parmigianino; "the tiny one from Parma"), was an Italian Mannerism painter and printer who worked in Florence, Rome, Bologna, and his home Parma.
His work is distinguished by a "refined sensuality" and frequent extension of forms, and it includes the famous, though rather atypical, Madonna with the Long Neck (1534), and he remains the best-known artist of the first generation whose whole careers fell within the Mannerism period.
His tremendous and unique ability was constantly acknowledged, but his career was cut short by war, particularly the Sack of Rome in 1527, three years after he came there, and subsequently by his death at the age of 37.
He made excellent drawings and was one of the first Italian artists to explore with prints.
While his movable works have always been highly sought after and are now housed in important museums in Italy and across the globe, his two main fresco efforts are in a church in Parma and a castle in a neighboring small town.
Because of this, as well as their absence of huge primary topics, they are less widely recognized than other works by comparable painters.
He produced a number of significant portraits, pioneering the three-quarters or full-length figure, which was traditionally reserved for royalty.
5. Bronzino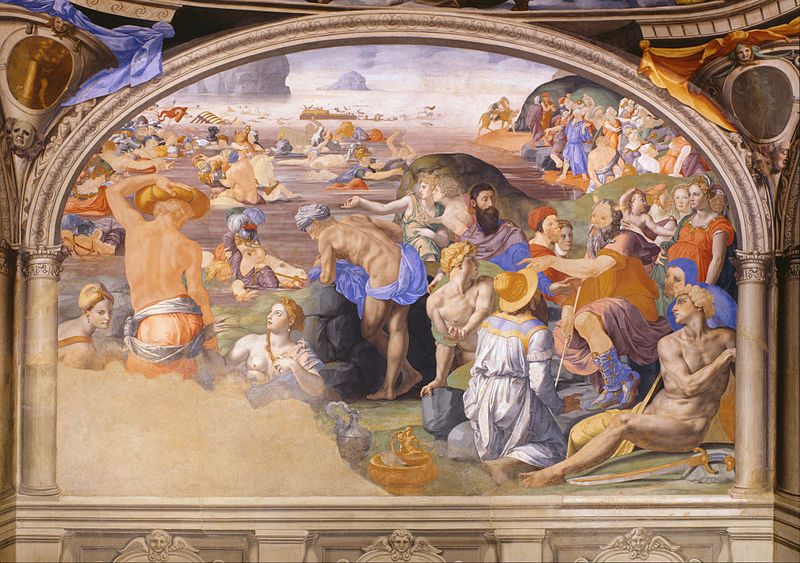 Agnolo di Cosimo (November 17, 1503 – November 23, 1572), often known as Bronzino or Agnolo Bronzino, was a Florentine Mannerism painter. Bronzino, his nickname, may relate to his dark complexion or reddish hair.
He spent his whole life in Florence, where he worked as the court painter for Cosimo I de' Medici, Grand Duke of Tuscany, beginning in his late 30s.
He was mostly a portraitist, but he also painted several religious themes and a few allegorical subjects, like Venus, Cupid, Folly, and Time, c. 1544-45, which is currently in the British Museum.
As Cosimo was a pioneer of the duplicated picture delivered as a diplomatic gift, several portraits of the Medici's exist in various variants, with differing degrees of collaboration by Bronzino himself.
He studied under Pontormo, the main Florentine painter of the first generation of Mannerism, and his style was heavily inspired by him, but his graceful and slightly elongated figures are invariably serene and restrained, missing the agitation and intensity of those by his instructor.
They were often criticized as cold and unnatural, and his reputation suffered as a result of the widespread critical disdain for Mannerism in the late nineteenth and early twentieth century. His painting has become increasingly popular in recent decades.
6. Paolo Veronese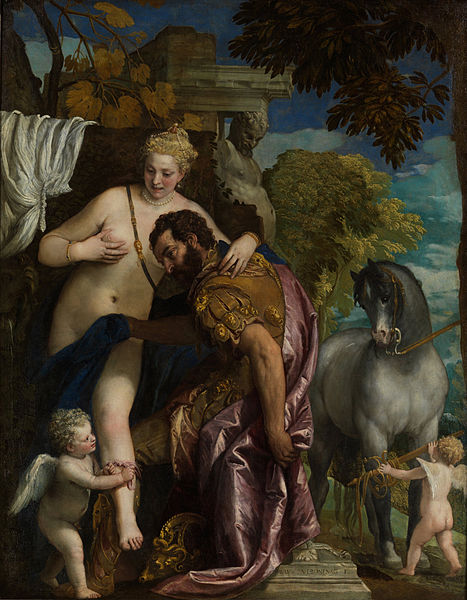 Paolo Caliari (1528 – 19 April 1588), often known as Paolo Veronese, was an Italian Renaissance painter based in Venice, best renowned for monumental religious and mythological historical works such as The Wedding at Cana (1563) and The Feast at the House of Levi (1573).
Veronese is one of the "great three that dominated Venetian painting of the cinquecento" and the Late Renaissance in the 16th century, together with Titian, a generation elder and Tintoretto, a decade senior.
Paolo Veronese, known as a great colorist, established a naturalism style of painting inspired by Titian following an early spell with Mannerism.
His most renowned works are complicated story cycles with grand architectural settings and brilliant spectacle, done in a dramatic and vivid manner.
His vast paintings of biblical feasts, filled with characters, produced for the refectories of monasteries in Venice and Verona are particularly well-known, and he was also the prominent Venetian ceiling painter.
The majority of these pieces are still in situ, or at least in Venice, and his representation in most museums is mostly made up of smaller works, such as portraits, that do not necessarily depict him at his finest or most typical.
He has always been praised for "the chromatic brilliance of his palette, the splendor and sensibility of his brushwork, the aristocratic elegance of his figures, and the magnificence of his spectacle," but his work has been criticized for "not allowing expression of the profound, the human, or the sublime," and he has often been the least praised by modern criticism of the "great trio."
Nonetheless, "many of the finest painters… including Rubens, Watteau, Tiepolo, Delacroix, and Renoir" are among his followers.
7. Benvenuto Cellini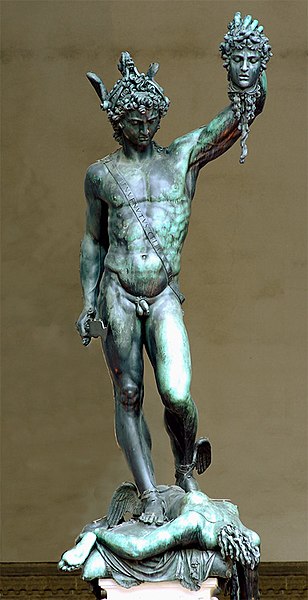 Benvenuto Cellini was an Italian goldsmith, artist, and author who lived from November 1, 1500 until February 13, 1571.
The Cellini Salt Cellar, the sculpture of Perseus with the Head of Medusa, and his autobiography, which has been called as "one of the most significant documents of the 16th century," are among his best-known existing works.
Benvenuto Cellini was born in modern-day Florence, Italy. Cellini, the son of a musician and instrument maker, was encouraged to pursue music, but when he was fifteen, his father reluctantly consented to apprentice him to a goldsmith, Antonio di Sandro.
At the age of nineteen, he came to Rome after visiting Pisa and staying in Florence for two years (when he was visited by the artist Torrigiano).
Cellini also created large-scale sculptures in addition to his gold and silver creations. The Golden Gate at the Château de Fontainebleau was perhaps one of his most important work during his French era.
Only the bronze tympanum of this incomplete piece, which depicts the Nymph of Fontainebleau (Paris, Louvre), survives, although the whole work is known via archives, preparatory sketches, and reduced castings.
8. Antonio da Correggio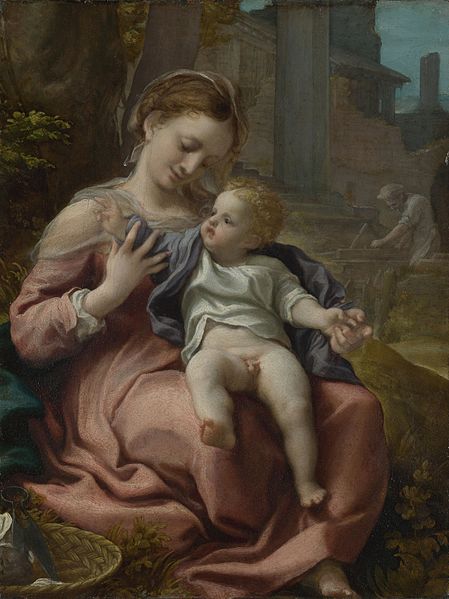 Antonio Allegri da Correggio (August 1489 – 5 March 1534), better known as merely Correggio, was the most prominent painter of the High Italian Renaissance's Parma school, responsible for some of the most powerful and sensual paintings of the sixteenth century.
Correggio anticipated seventeenth-century Baroque and eighteenth-century Rococo art with his use of dynamic composition, illusionistic perspective, and dramatic foreshortening. He is regarded as a chiaroscuro master.
He created the illusionistic Vision of St. John on Patmos (1520-21) for the dome of San Giovanni Evangelista cathedral.
Three years later, he embellished the dome of Parma Cathedral with a startling Assumption of the Virgin, crowded with layers of receding figures in Melozzo's perspective (sotto in su, from down to up).
These two works represented a highly novel illusionistic sotto in su treatment of dome decoration that would have a profound influence on future fresco artists, from Carlo Cignani in his fresco Assumption of the Virgin in the cathedral church of Forl, to Gaudenzio Ferrari in his frescoes for the cupola of Santa Maria dei Miracoli in Saronno, to Pordenone in his now-lost fresco from Treviso, to the baro
The massing of viewers in a vortex, generating both story and ornament, the illusionistic obliteration of the architectural roof-plane, and the pushing perspective into holy infinity were all novel methods that relied on extension of perspective mechanics.
The figures' recession and movement foreshadow the vitality that will define Baroque art.
Other masterpieces at the Galleria Nazionale di Parma are The Lamentation and The Martyrdom of Four Saints. A lambency seldom seen in Italian art before to this period haunts the Lamentation.
The Martyrdom is especially notable for its resemblance to later Baroque pieces such as Bernini's Truth and Ercole Ferrata's Death of Saint Agnes, both of which depict a happy saint approaching martyrdom.
9. Andrea del Sarto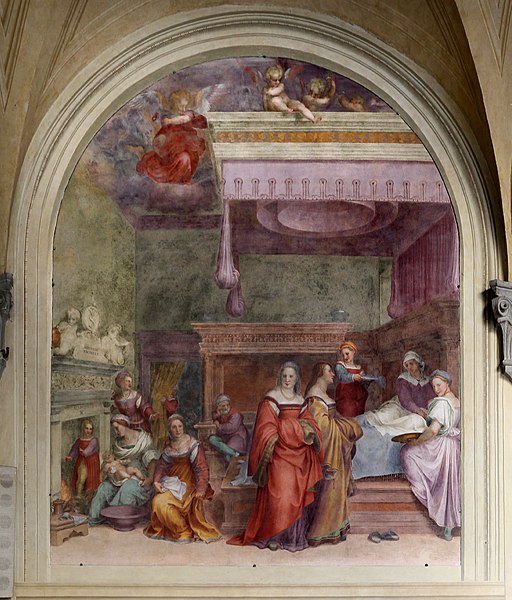 Andrea del Sarto (16 July 1486 – 29 September 1530) was a Florentine painter who thrived during the High Renaissance and early Mannerism.
He was well-known for his work as a fresco designer, altarpiece painter, portraitist, draughtsman, and colorist.
Although he was considered as an artist senza errori ("without mistakes") during his lifetime, his fame was overtaken after his death by that of his contemporaries Leonardo da Vinci, Michelangelo, and Raphael.
10. Francesco de' Rossi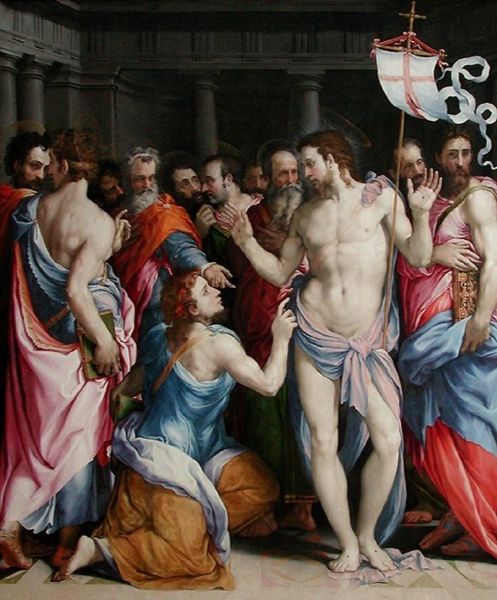 Francesco de' Rossi (1510-11 November 1563) was an Italian Mannerism painter who lived and worked mostly in Florence but also in Rome.
He is known by many names, most notably Francesco Salviati or Il Salviati, but also Francesco Rossi and Cecchino del Salviati.
Florence is where Salviati was born. In 1529-30, he worked as an apprentice under Giuliano Bugiardini, Baccio Bandinelli, Raffaele Brescianino, and lastly Andrea del Sarto.
In 1531, he journeyed to Rome, where he met another Bandinelli student, Giorgio Vasari, and assisted at the completion of the Life of John the Baptist paintings in the Palazzo Salviati for Cardinal Giovanni Salviati. His devotion to this home is what gave him the surname.
Salviati returned to Florence in 1543. He executed a fresco decoration eulogizing the Medici dynasty for Cosimo I de' Medici, Grand Duke of Tuscany (Triumph of Camillus in the Sala dell'Udienza of the Palazzo Vecchio, 1543-45).
He also created tapestry cartoons for the newly opened Arazzeria, such as Ecce homo, Resurrection, and Joseph explains the Pharaoh's dreams.
The later commission was given to him during a competition in which he competed against contemporaneous Florentine Mannerists Bronzino and Pontormo.
In 1547-48, he created a Deposition altarpiece for Santa Croce. This motif, which became a master opus topic for Late-Renaissance painters, is treated in a cluttered and intricate manner.
Between 1548 and 1563, he frequently visited Rome to finish various fresco series, including the Wedding of Canae in the Oratory of the Piceni, the Birth of John the Baptist in the Oratory of San Giovanni Decollato, the Palazzo della Cancelleria (Pallium Cappella), the Palazzo Sacchetti (History of David[5]), and the Palazzo Farnese.