Artists have a long history of being the first to formally record many of the plants we know today, dating back to the first botanists.
Botanists and horticulturists utilized illustrations to supplement their written descriptions of plants in scientific journals.
Until the development of photography, botanical drawing was the only visible method for documenting the incredible diversity of plant life on Earth.
Artists and illustrators were relied upon to spread the word about the fascinating realm of botany. A high level of creative ability, a keen eye for detail, and technical horticulture knowledge are essential for success in this position.
Famous Botanical Artists
1. Marianne North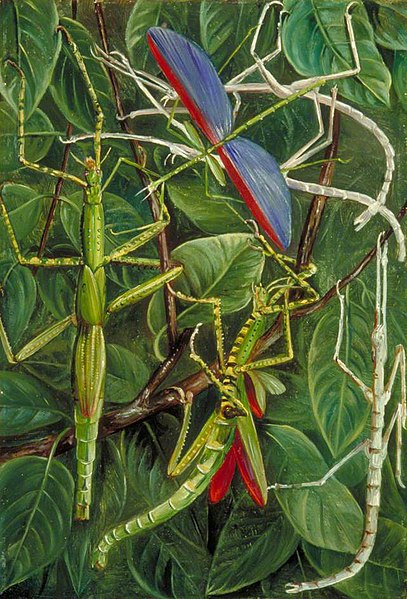 Marianne North (October 24, 1830 – August 30, 1890) was a prolific English Victorian biologist and botanical artist known for her plant and landscape paintings, extensive overseas excursions, essays, plant discoveries, and the establishment of her gallery at the Royal Botanic Gardens, Kew.
Her work will be remembered for the scientific precision with which she chronicled plant life in all corners of the globe before photography became a viable alternative.
Areca northiana, Chassalia northiana, Crinum northianum, Kniphofia northiae, Nepenthes northiana, and the genus Northia have all been named after her.
According to Kew Gardens, the North Gallery (located in the gardens' east area) is "the only permanent solo show by a female artist in Britain."
Kew received a significant National Lottery award in 2008, allowing it to perform a thorough restoration of both the gallery and the artworks inside.
Kew's Forgotten Queen was shown on BBC Four on September 26, 2016. The documentary presented North's life narrative.
2. Margaret Mee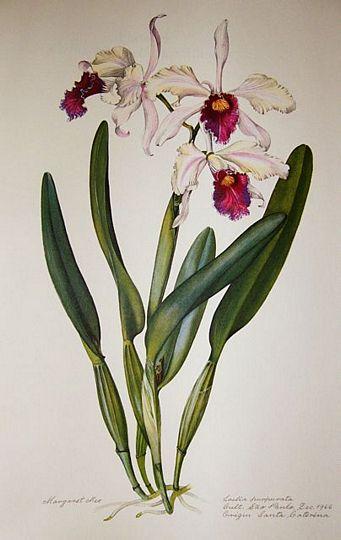 Margaret Ursula Mee, MBE (22 May 1909 – 30 November 1988) was a British botanical artist who specialized in Brazilian Amazon Rainforest species.
She was also one of the first environmentalists to raise attention to the Amazon Basin's damage from large-scale mining and deforestation.
Mee went to Saint Martin's School of Art in London after the war to study art. She attended the Camberwell School of Arts and Crafts in 1950, where she learned her illustrating technique, and graduated with a national certificate in painting and design in 1950.
In 1952, she came to Brazil with Greville Mee to teach painting at the British School of So Paulo. Her first journey was to Belém in the Amazon Basin in 1956.
She subsequently worked as a botanical artist at So Paulo's Instituto de Botanica from 1958 to 1964, traveling the jungle and, in particular, Amazonas state, painting and collecting flora she observed, some of which were new to science. She made 400 gouache illustration folios, 40 sketchbooks, and 15 diaries.
Mee visited the United States in 1964 and England temporarily in 1968 for the exhibition and publishing of her book, Flowers of the Brazilian Forests.
In 1967, she presented a talk in Washington, D.C., USA. She returned to Brazil and joined rallies to bring worldwide attention to the Amazon region's destruction.
3. Elizabeth Blackwell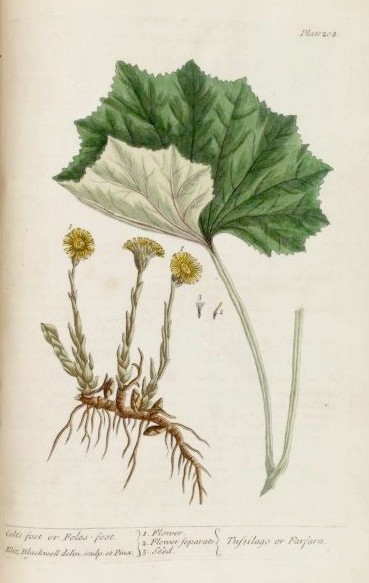 Elizabeth Blackwell (1707[1] -1758) was a Scottish botanical illustrator and author best remembered for her work on the plates of "A Curious Herbal," which was published between 1737 and 1739.
The book showed medicinal plants and was intended for use by doctors and apothecaries as a reference tool.
The British Library website lists Blackwell's "A Curious Herbal" as a "classic of botanical illustration."
Blackwellia of the class Dodecandria Pentagynia is a plant genus named after her. Blackwellia Panticulata, Blackwellia Glauca, Blackwellia Nipaulensis, Blackwellia Axillaris, Blackwellia Siralis, and Blackwellia Padifolia are the six subspecies. These species are indigenous to Réunion, Mauritius, Nepal, Madagascar, Peru, and China, in that order.
4. Sydney Parkinson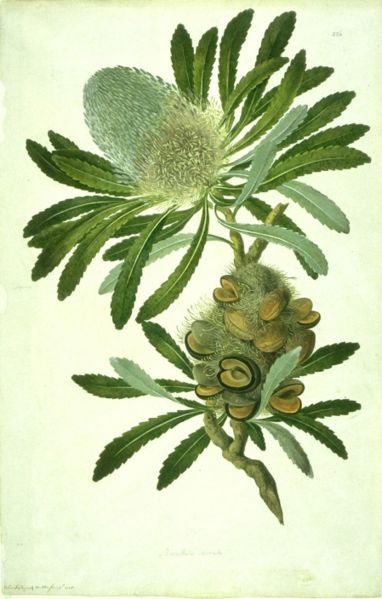 Sydney Parkinson (c. 1745 – 26 January 1771) was a Scottish natural history artist and botanical illustrator. He was the first artist from Europe to tour Australia, New Zealand, and Tahiti.
Parkinson was New Zealand's first Quaker visitor. When mentioning a botanical name, the conventional author abbreviation Parkinson is used to denote this individual as the author.
Parkinson was hired by Joseph Banks to accompany him on James Cook's first expedition to the Pacific onboard HMS Endeavour in 1768.
On the journey, Parkinson created approximately a thousand drawings of flora and animals gathered by Banks and Daniel Solander. He had to labor under challenging circumstances, living and working in a tiny hut surrounded by hundreds of specimens.
He was besieged by swarms of flies in Tahiti, which ate the paint as he worked. He died at sea on the route to Cape Town from dysentery suffered on Princes' Island, off the western coast of Java. Banks paid his brother's overdue pay.
Parkinson had previously taught illustration to Ann Lee, the daughter of James Lee, a Hammersmith nurseryman for whom he had created pictures. Parkinson bequeathed "any tools that are helpful in painting or sketching to Mr. Lee's daughter, my scholar" in his bequest.
5. Georg Dionysius Ehret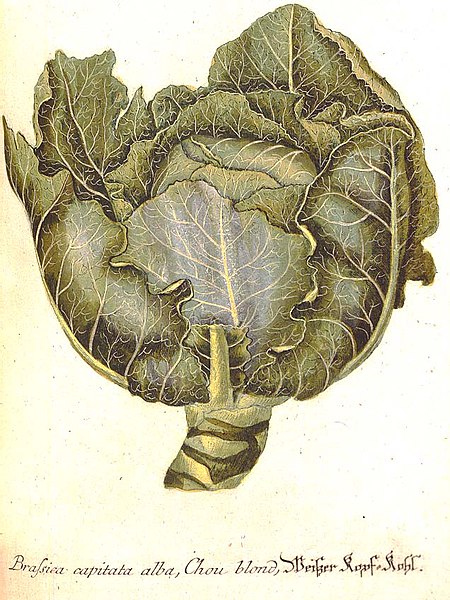 Georg Dionysius Ehret (January 30, 1708 – September 9, 1770) was a German botanist and entomologist who was well-known for his botanical pictures.
The Natural History Museum in London, the Royal Botanic Gardens, Kew, The Royal Society in London, the Lindley Library at the Royal Horticultural Society, the Victoria and Albert Museum, the University Library of Erlangen, the LuEsther T. Mertz Library of the New York Botanical Garden, and the Hunt Institute for Botanical Documentation in Pittsburgh, Pennsylvania all house Ehret's original artwork.
In his honor, the genus Ehretia was named. Ehretia is a genus of flowering plants in the Boraginaceae family. It has roughly 50 species.
6. Anne Pratt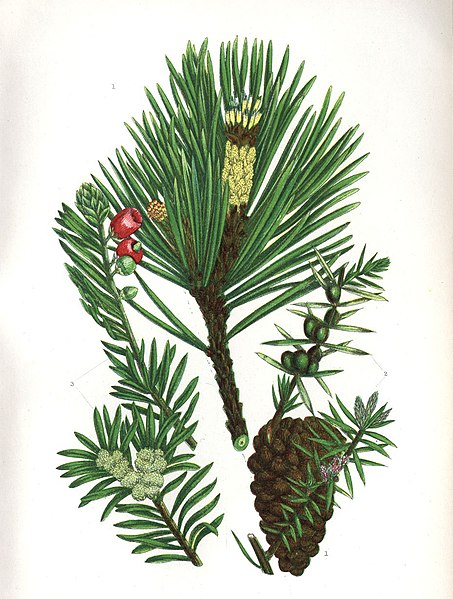 Anne Pratt (5 December 1806 – 27 July 1893) was a Strood, Kent-born botanical and ornithological illustrator and author.
Anne Pratt was a well-known English botanical artist during the Victorian era.
Because of her bad health and an injured knee, she was barred from participating in sports as a youngster and was urged to busy herself with painting.
Pratt gained to popularity with the publication of Wild Flowers of the Year in 1852-1853, which was dedicated to Queen Victoria with the monarch's consent.
Pratt wrote more than 20 novels, many of which she illustrated with chromolithographs created in collaboration with William Dickes, a chromolithograph engraver.
Her publications were written in an approachable yet accurate language that contributed to the popularization of botany in her day.
Her writings sold well from her debut book, Flowers and Their Associations, but she never achieved critical success due to bourgeois contempt for the autodidactic lady.
Pratt's major achievement is The Flowering Plants, Grasses, Sedges, and Ferns of Great Britain and Their Allies the Club Mosses, Pepperworts, and Horsetails, a six-volume undertaking with 300 images that was published between 1855 and 1873.
The pictures of ferns in the last book continued to be used as a standard reference work until the second half of the twentieth century; they appeared, unattributed and in very much reduced size and half tone, in the Observer's Book of [British] Ferns.
7. Arthur Harry Church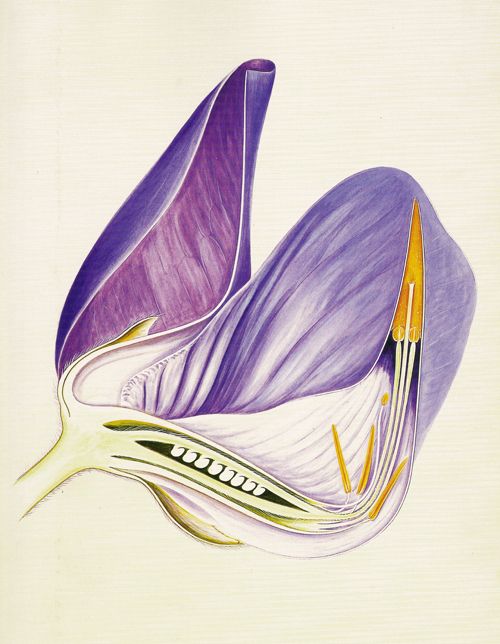 Arthur Harry Church (March 28, 1865 – April 24, 1937) was a British botanist and artist.
He was also a forefather of amateur photography. From 1908 until his retirement in 1930, he was a botany professor at Oxford University, where he was well renowned for his stimulating lectures.
Church was born in Plymouth, England, the son of a saddler, and attended local schools. He temporarily taught at Ashburton Grammar School.
His mother died in 1887, and he used his inheritance of £100 to attend University College of Wales, Aberystwyth. With a first degree in botany, he gained a scholarship to Jesus College, Oxford, in 1891, and graduated with honors in botany in 1894.
From 1908 to 1912, he was a research fellow at Jesus College, and from 1910 to 1930, he was a University Reader in Botany. In 1921, he was elected a Fellow of the Royal Society.
His research interests included phyllotaxy, the growth and arrangement of floral components, and one-celled marine plants.
Church was primarily concerned in morphology and had little interest in evolutionary trees, however he did write about the adaptations required in land plant development in his work on the Thalassiophyta (1919).
He was an excellent artist and photographer, sometimes illustrating his own books, and he was well-known for his skills in producing microscopic specimens.
8. Pierre Jean François Turpin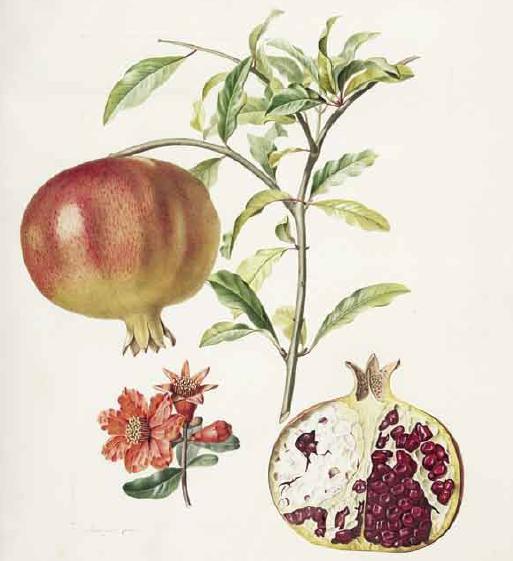 Pierre Jean François Turpin (March 11, 1775 in Vire – May 1, 1840 in Paris) was a French botanist and artist.
He is regarded as one of the best floral and botanical artists of the Napoleonic era and beyond. Turpin was primarily self-taught as an artist.
As a soldier of the French Army, he was stationed in Haiti in 1794. Turpin met scientist Pierre Antoine Poiteau (1766-1854) here, from whom he learnt botany and drew several botanical field drawings that would serve as a foundation for future research when the two men returned to France.
They were able to describe around 800 plant species throughout their studies in Haiti. Throughout his career, Turpin would collaborate with Poiteau.
Turpin collaborated with Poiteau and other naturalists to produce some of the best watercolors and depictions of plants ever made.
9. Elizabeth Twining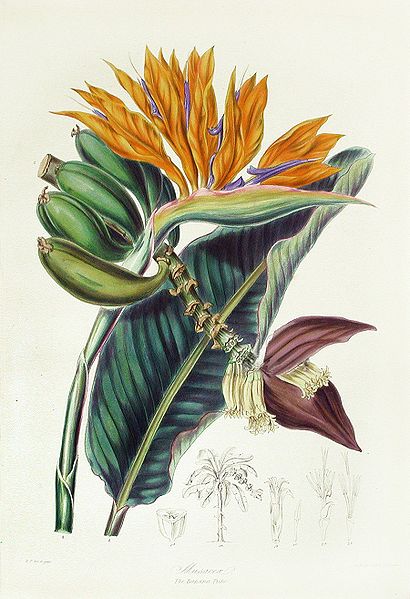 Elizabeth Twining (1805-1889) was a painter, novelist, and botanical illustrator from England.
Her meticulous botanical images are well recognized, particularly the two-volume Illustrations of the Natural Order of Plants, which was published between 1849 and 1855. She was a philanthropist and the heiress of the Twinings dynasty of tea traders.
Elizabeth Twining was born in 1805 into the Twinings tea trader family, as one of Richard Twining's nine children with his wife Elizabeth Mary Smythies.
She was reared in London, where she studied painting and sketching as part of her schooling, and was influenced by Curtis' The Botanical Magazine and the Royal Horticultural Society's grounds in Chiswick.
Elizabeth started drawing plants and flowers and practiced by sketching pieces from the Dulwich Picture Gallery. With her father's support, she was able to tour prominent museums.
Elizabeth Twining wrote and illustrated a number of botany books, most notably the two-volume Illustrations of the Natural Order of Plants (volume I published in 1849; volume II published in 1855), which included 160 hand-colored lithographs in royal-folio size, based on observations made at the Royal Botanical Gardens in Kew and Lexden Park in Colchester.
As a result of the switch from pricey hand-coloring to a lower-quality alternative, the later 1868 quarto-size edition featured cheaper color-printed plates.
10. Lise Cloquet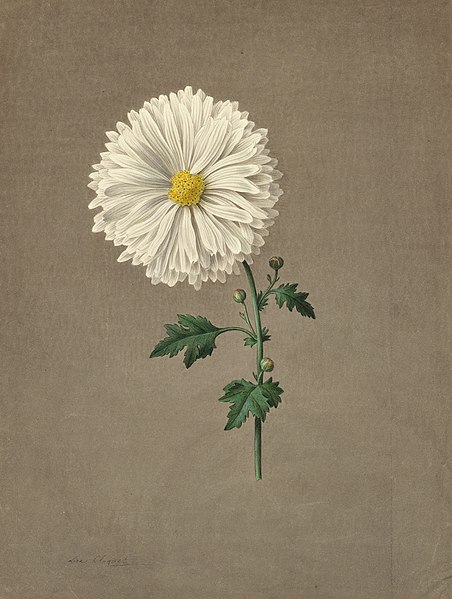 Lise Cloquet (born 1788 in Paris and died October 30, 1860 in Paris) was a French botanical painter.
Cloquet learned to sketch from her father and was inspired by botanical artist Pierre-Joseph Redouté.
The Oak Spring Garden Foundation in Upperville, Virginia, presently has 32 of her paintings, including one of a white chrysanthemum from 1820.
Jean-Baptiste-Antoine Cloquet, her father, was an artist and engraver.