The State of California in the United States is one of the most popular tourist attractions in the world. Millions of visitors from around the globe make their way to California to visit Hollywood and Silicon Valley.
Tourists from every corner of the globe travel for thousands of miles to find the names of some of their favorite celebrities along the Hollywood Walk of Fame and take pictures of their homes using local Hollywood Starmaps.
Along with being a popular world tourist hub, the areas surrounding Los Angeles and Hollywood, California, are home to some of the most famous and historical buildings still standing today.
Some of the buildings in California are home to world-famous museums with works of art by famous painters like Leonardo Divinci.
We also find world-renowned state government operating offices. California is home to world-famous museums holding iconic works of art and sculptures crafted by National Artists.
Below, we dive into detail surrounding some of the most famous buildings in California and provide a brief history of the stories behind them.
Famous Buildings in California
When most of us think of California, we envision famous Hollywood celebrities basking in the warm Southern California sun, palm trees, and the famous Rodeo Drive.
California is home to some of America's most treasured and visited tourist locations, including the Golden Gate Bridge in San Francisco and the world-famous Disneyland Park in Anaheim, which receives thousands of visitors from all areas of the globe each year.
Read on to learn about other famous buildings and famous locations in and around Los Angeles, Sacramento, and San Simeon, California.
1. Getty Center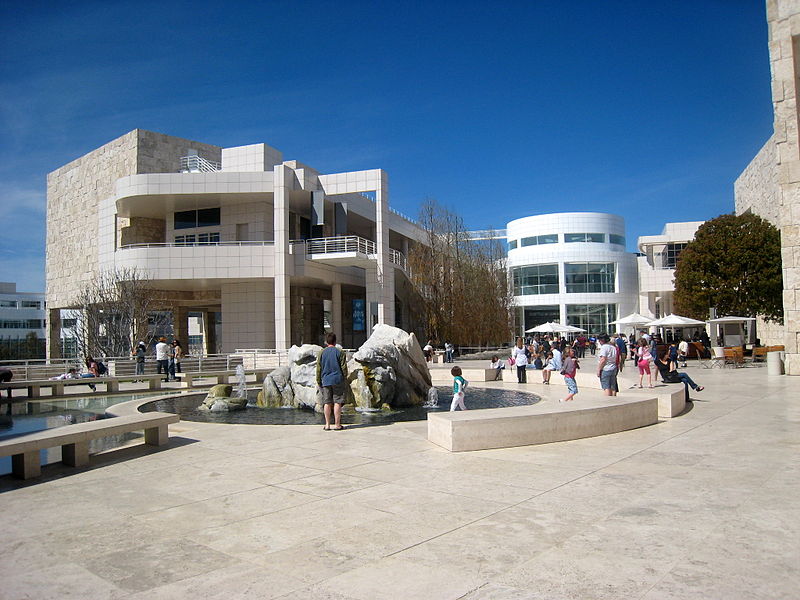 The Getty Center is one of the most famous buildings in Los Angeles, California.
We know the Getty Center as an extension of the J. Paul Getty Museum, which features historical drawings, manuscripts, and housing 20th-century European paintings.
This American cultural center houses one of Vincent van Gogh's most famous paintings, Irises.
The Getty Center receives visitors from around the world excited to learn about its culture and to see paintings and sculptures created by world-famous artists.
We know the Getty Center for its cabled-powered people mover and being central to upscale Los Angeles suburbs like Brentwood.
2. Hearst Castle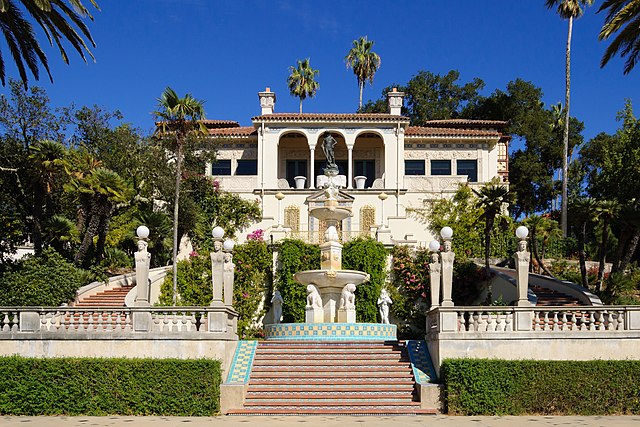 They originally named the Hearst Castle the La Cuesta Encantada, meaning" the enchanted hill" in Spanish. This name is befitting of the castle's location, which was built on top of a hill for breathtaking views.
William Randolph Hearst was a publishing tycoon who hired the architect Julia Morgan to craft a magnificent estate on a hill in the town of San Simeon in 1919. They started construction on Hearst Castle in 1919 and finally completed it in 1947.
Today, Hearst Castle functions as a museum, receiving a wealth of visitors and tourists each year. We find this famous castle listed as a California Landmark.
3. Walt Disney Concert Hall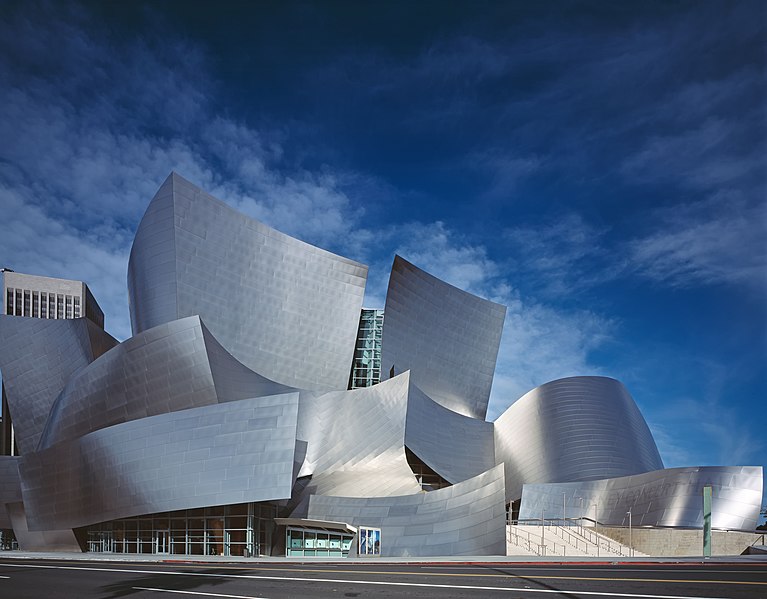 The Walt Disney Concert Hall in Los Angeles, California is the home to the Los Angeles Philharmonic Orchestra.
Construction started at the Walt Disney Concert Hall in 1991. They officially opened to the public in the latter part of 2003 after the construction project faced several stalls because of a lack of funds.
Also Read: Los Angeles Landmarks
Frank Gehry designed this world-famous concert hall with a vineyard-style seating configuration complemented by a shoebox-like design as a representation of the Disney family's contribution to providing access to local arts and cultural venues.
Today, we know the Walt Disney Concert Hall for being featured in popular American television shows like "The Simpsons."
It has also held movie premiers for cult classic movies like The Matrix Revolutions during its historical run.
4. Transamerica Pyramid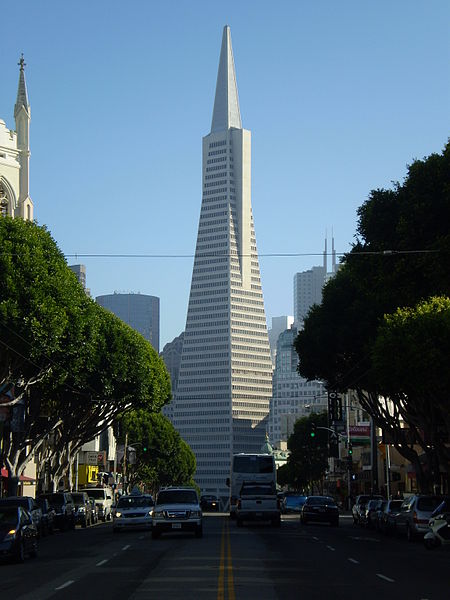 We know the Transamerica Pyramid as one of the tallest skyscrapers to dot the San Francisco, CA skyline.
William Pereira designed the Transamerica Pyramid as a forty-eight-story tower to operate as the headquarters of the Transamerica Corporation.
Also Read: Buildings in San Francisco
The building maintained its name and signature design after the Transamerica Corporation sold it and still stands as a historical beacon and one of San Francisco's most well-known cultural icons.
The Church of Scientology of San Francisco now occupies the Transamerica Center building.
California's Transamerica Pyramid was the tallest building of its kind when construction ended in 1972. The Aon Center later surpassed the Transamerica Building's height when they built it in Los Angeles.
5. Griffith Observatory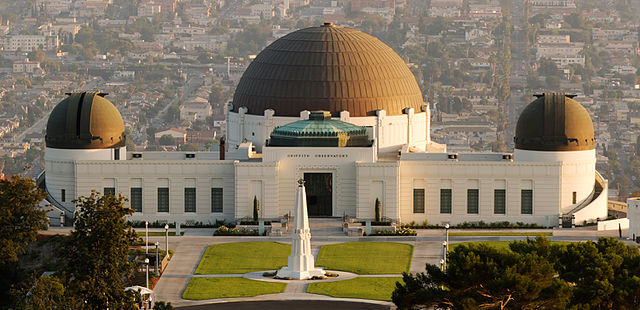 The Griffith Observatory sits at an elevation of one thousand thirty-five feet, which is about three hundred forty-six meters tall. Visitors of the observatory marvel at the spectacular sights they can see from its high elevation.
They have an excellent view of the famous Hollywood Hills, including spectacular views of the world-famous Hollywood Sign.
Tourists and observers at Griffith can also see Downtown Los Angeles and the Pacific Ocean from its observatory.
The architects, John C. Austin and Fredrick M. Ashley, along with a team of engineers and a building crew, started construction on the observatory in June 1933.
We officially found the Griffith Observatory on May 14, 1935, and it still functions as one of the world's most famous observatories today.
6. Mission San Diego de Alcala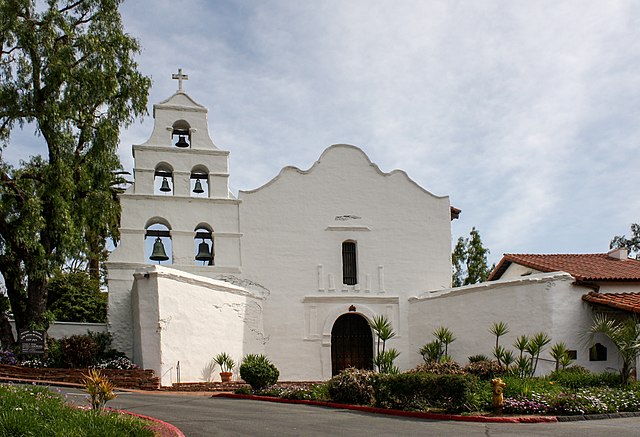 They founded the Mission San Diego de Alcalá on July 16, 1769. We know it as the first Christian burial site of its kind in Alta, California. Historians say its location places it in the region where the State of California's first execution occurred in 1778.
Also Read: Buildings in San Diego
The Mission San Diego de Alcalá has gone through several periods of reconstruction and repair. Natural changes, natural disasters, and local uprisings by indigenous people resulted in the building being completely obliterated by fire in 1775.
Today, we consider Mission San Diego de Alcalá as a historical landmark honored by the San Diego Historic Landmark, California Historic Landmark, and National Landmark societies in the United States.
7. California State Capitol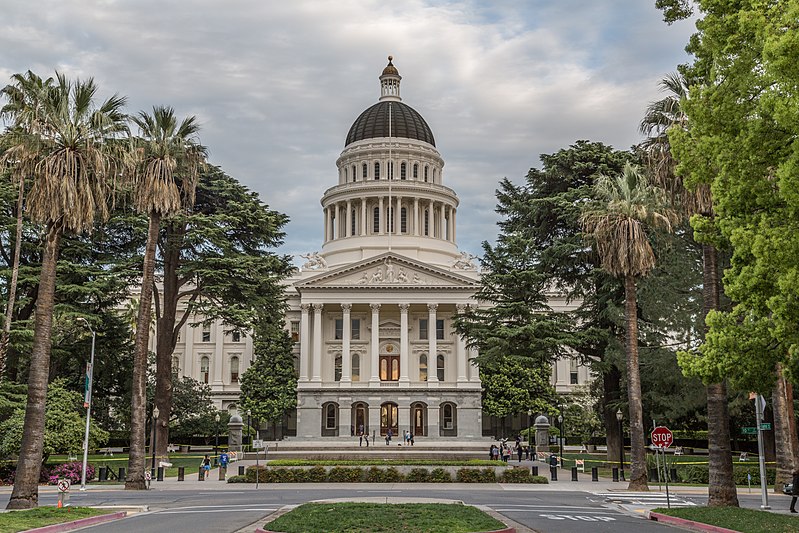 The California State Capitol is one of the Government of California's primary operating locations. It houses the California State Legislature and is open to the public for tours and educational visits.
California's State Capitol building is open to the public. It receives visitors from hundreds of countries around the world during its scheduled operating hours Monday-Friday.
They started construction on the California State Capitol Building in 1860. It officially opened for business in 1874, featuring three floors with a total building height of around two hundred forty-seven feet tall. The building area is vast and encompasses almost thirty-seven acres in Sacramento, California.
8. TCL Chinese Theatre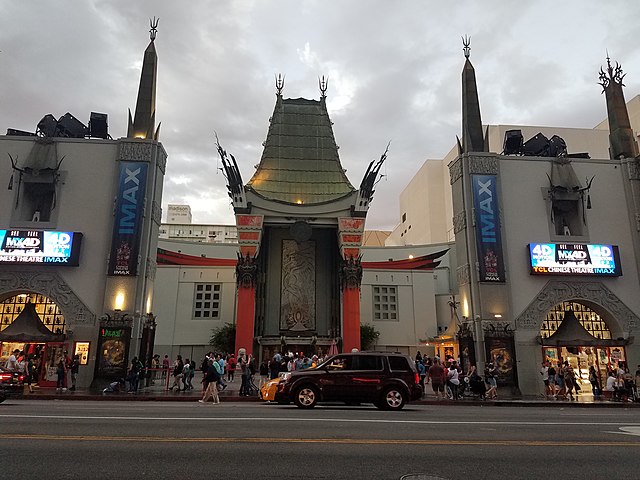 The TCL Chinese Theatre is one of the most iconic locations in Hollywood. They built this movie theater in the early 1920s and is alongside the world-famous Hollywood Walk of Fame in Hollywood, California.
The TCL Chinese Theatre remains a Hollywood icon and now features updated productions and movies on its immersive IMAX screen.
They designed the TCL Chinese Theatre as a movie theater with a seating capacity of just under one thousand people.
It officially opened to the public on May 18, 1927, and has received thousands of visitors from around the globe.
9. J. Paul Getty Museum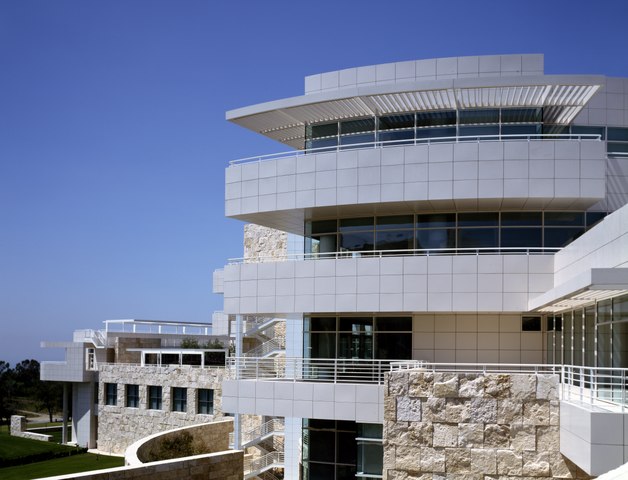 Named after its founder, The J. Paul Getty Museum is one of Los Angeles, California's most visited tourist attractions. We know the Getty Museum because of being in the popular Brentwood neighborhood of Los Angeles.
Brentwood is home to the Los Angeles elite and famous Hollywood celebrities. They founded this famous art museum in 1953 and it has received over two million visitors by 2016.
Its parent organization is the J. Paul Getty Trust. The grounds of the J. Paul Getty Museum feature two campuses. Its famous neighbors that share its grounds include the famed "Getty Center," which is also a global tourist attraction.
10. Palace of Fine Arts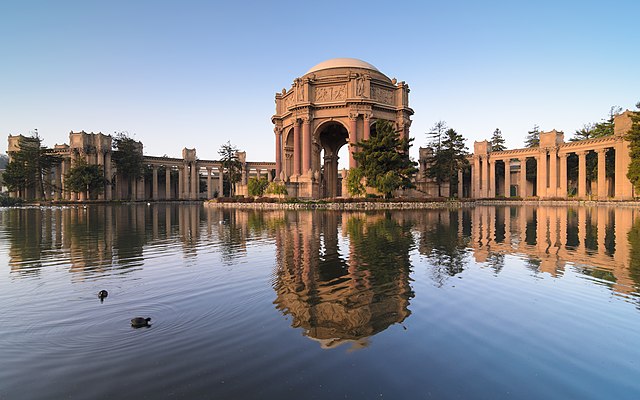 The architect Bernard Maybeck designed the Palace of Fine Arts in the Beaux-Arts architecture style on 17 acres in San Francisco, California.
They originally designed the Palace of Fine Arts to house some of California's most iconic works of art during the Panama-Pacific International Art Exposition.
It is the only original structure that still stands from this period today.
The Palace of Fine Arts officially opened in 1915, and they rebuilt it in 1964. Architects designed it to stand for a short time period during the exposition.
It still stands today and has been home to famous works of art, military storage, business distribution centers, and more throughout its storied history.