The following list of famous painters are some of the most recognizable names in art history.
From the Renaissance through the Baroque, Realism era's and then into all of the modern art movements the following famous names stand above all others.
Gifted with other worldly talent and an insatiable drive for perfection they are responsible for the most famous works of art ever produced.
Famous Painters
1. Vincent van Gogh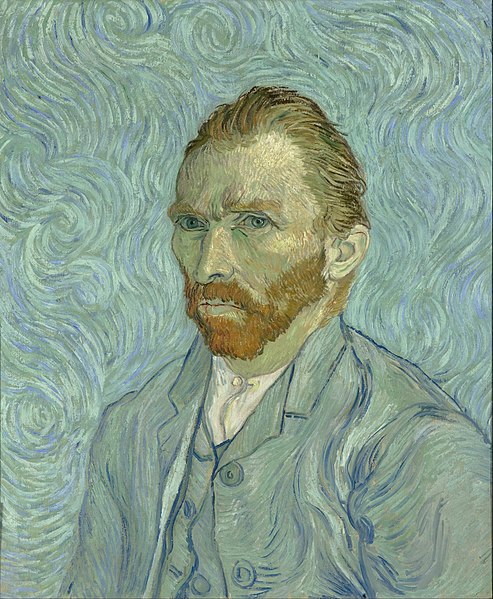 Vincent Van Gogh, born in the Netherlands in 1853, is widely regarded as one of the finest post-impressionist painters of all time.
He was born into a pretty rich household as the son of a preacher and spent most of his early life as a missionary.
Also Read: Types of Painters
He worked as an art dealer for many years and traveled often as part of his career; nevertheless, after being relocated to London, he began to suffer from melancholy.
When he returned to his parents, he reverted to religion and worked as a missionary.
However, he did not become an artist until he was in his late twenties, and his nascent painting career was supported by his art dealer brother Theo.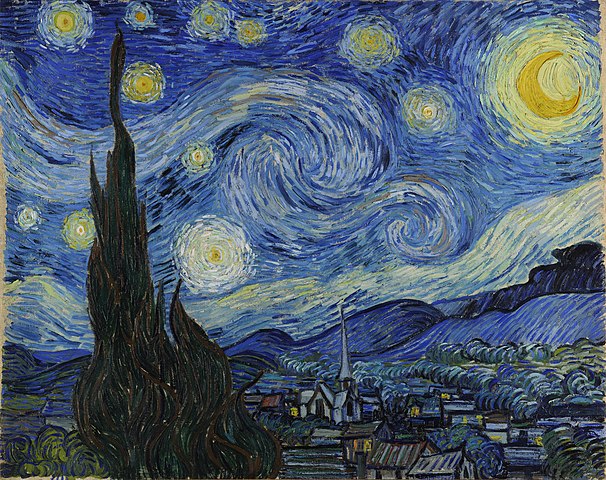 In 1886, he traveled to Paris, where he encountered painters like as Paul Gauguin, who were spearheading the rejection of the impressionist painting movement and encouraged Van Gogh to develop his own style and explore with more vibrant colors.
It wasn't until a few years before his death that he began to get genuine acclaim for his work.
He died in 1890 from a self-inflicted gunshot wound after suffering from mental health concerns his whole life.
Van Gogh rose to prominence only after his death. Following his death, he was deemed an artistic genius, with his tortured soul playing a role in his immense gift.
He left behind a significant body of work, numbering in the thousands, with around 800 oil paintings dated from the final two years of his life.
2. Pablo Picasso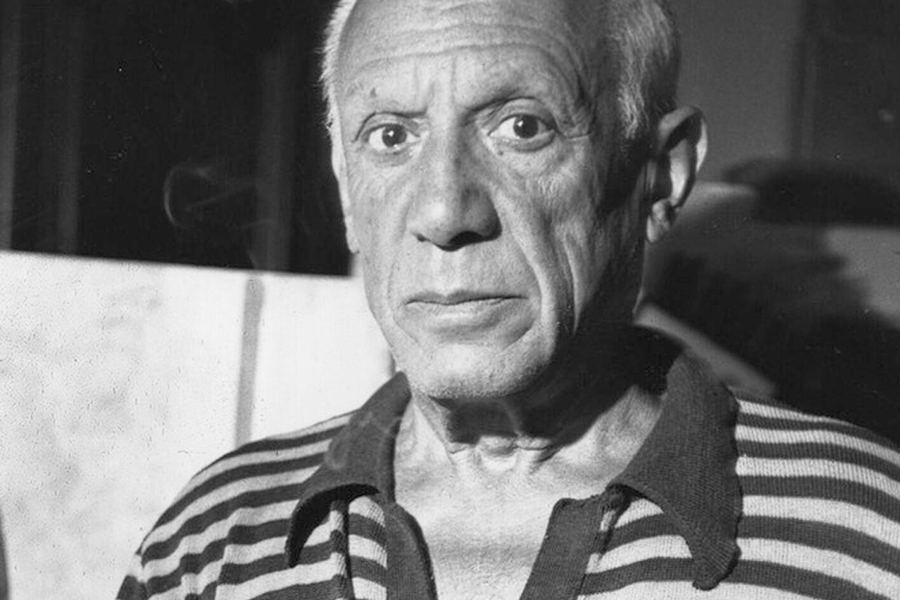 Pablo Picasso was born in Malaga, Spain, in late 1881. Throughout his life, he maintained deep links to Spain, its culture, and history.
Picasso is often regarded as the most renowned contemporary painter, since his paintings are immediately identifiable across the globe.
Not only was he a gifted painter, but he was also a skilled sculptor, dramatist, poet, and printmaker.
Also Read: Artists Facts
He began drawing at a young age and had gotten his first lessons in the use of oil paints from his father by the time he was seven years old.
His family relocated from Malaga to Barcelona when he was fourteen years old, and despite his youth, Picasso was admitted into the local fine arts school.
In 1900, he moved to Paris and earned his first painting commission. Picasso went over Europe by collecting money for his sketches.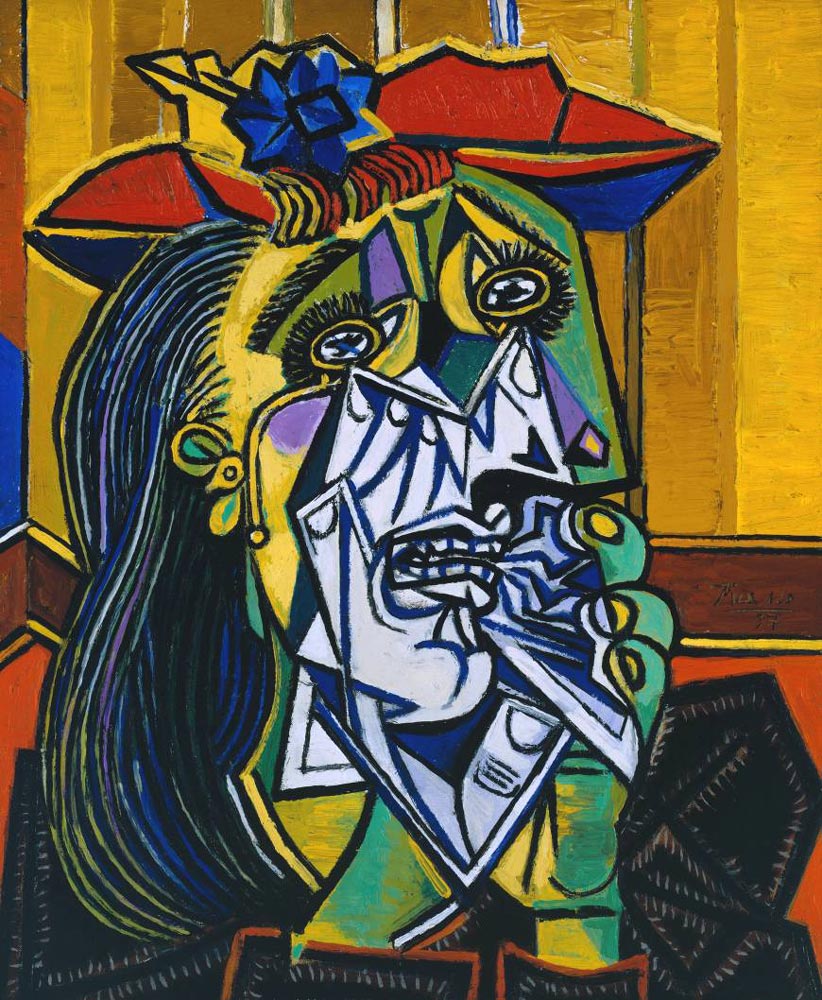 Picasso's first exhibition took place when he was around 20 years old, after he had spent the most of 1900 being exposed to contemporary creative tendencies in the café Els Quatre Gats.
Picasso's style transitioned from the Blue Period to the Rose Period during the following five years, although Picasso's Cubist approach did not blossom until 1908.
After entering politics after WWII, he went on to have a highly successful career in which he attained worldwide prominence until he died of heart disease in 1973.
Picasso spent 90% of his 20th-century life devoted himself to the arts, and he made significant and parallel contributions to the true evolution and progress of contemporary art.
3. Leonardo da Vinci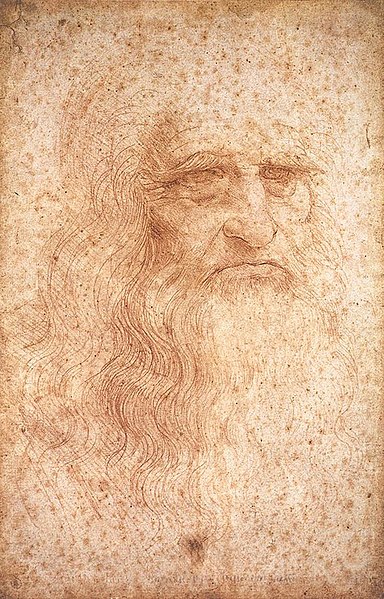 Leonardo da Vinci, born in 1452 in Tuscany, Italy, was a guy who was interested by everything from art and sculpting to building and engineering. While he is today regarded as a pioneer in a variety of scientific fields, he was also a well-known painter during his lifetime.
His grasp of human anatomy and emotion aided him in his paintings, which were often the focus of his creative works, best represented by Mona Lisa, a painting that was originally left incomplete but has become the world's most renowned picture.
Da Vinci shown creative skill as a youth, and at the age of fourteen, he started an apprenticeship with Andrea del Verrocchio and studied a wide variety of disciplines.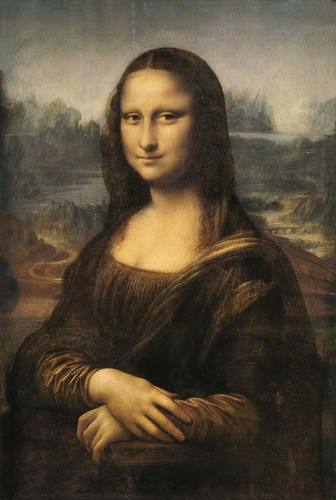 Da Vinci's one-of-a-kind gift was capturing human emotions, which earned him fame from an early age. In 1478, he started getting independent contracts, but gave them up after volunteering his skills to the Duke of Milan, for whom he painted several masterpieces, including The Last Supper.
After the Duke was deposed, da Vinci went to Venice and made maps for the military before returning to Florence and beginning work on the Mona Lisa, which would become one of the world's most renowned artworks.
He maintained his creative talents until his senior years, when he shifted his focus to more scientific pursuits.
He kept painting until his left hand became crippled two years before his death in 1519.
4. Claude Monet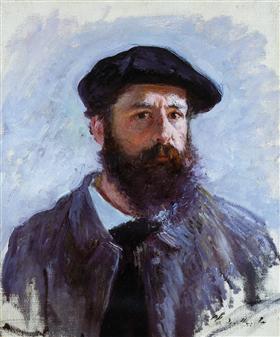 Claude Monet, born in Paris in 1840, was a talented French artist who is widely considered as one of the most significant inventors of impressionism.
The word "impressionism" was created after his picture Impression, Sunrise.
He was recognized for his charcoal caricatures when he was younger, but it wasn't until Eugene Boudin became his master that he began to employ oil and outdoor methods.
Monet returned to Paris after spending several years traveling during his youth. During this period, he met and befriended several future impressionists, including Édouard Manet.
He was recruited for the military while in Paris, but his aunt was able to get him freed on the condition that he finish a course at an art school.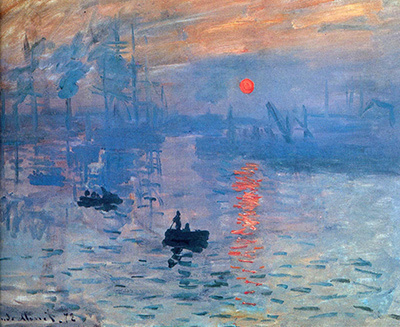 Monet died from lung cancer at the age of 86, after many years of struggle and accomplishment, and requested a quiet and personal burial.
His most renowned early piece was The Woman in the Green Dress, which he used as a model and showed his wife, Camille Doncieux.
The majority of Monet's well-known paintings were French rural landscapes and seascapes.
He would return to the same location many times to capture the passage of time as well as variations in light and color.
He is widely regarded as one of the most prominent impressionist painters.
Sunrise Impression
The most well-known impressionist picture, Impression Sunrise by Claude Monet, is credited for the term "Impressionism."
Monet created six distinct paintings of the harbour of Le Havre, France, his hometown.
Impression Sunrise is the most well-known of the series, and it was shown with works by other painters in 1874, when this new type of artwork drew a lot of criticism.
The group of impressionist painters in question were turned down by the Paris Salon, prompting them to organize their own exhibition to present their work.
The piece exemplified the new art trend. Its name has become associated with the aesthetic.
It lacks a lot of the flair of other impressionist artworks due to its restricted use of color and brush strokes.
5. Michelangelo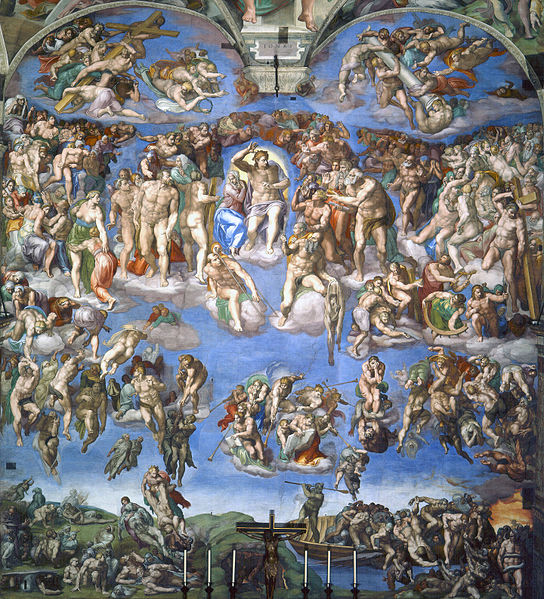 Michelangelo Buonarotti was born in Florence, Italy around 1475. He started an apprenticeship with Domenico Ghirlandaio at the age of thirteen, but quit after one year owing to his ability and rapid learning.
Before the age of thirty, he had finished his two most renowned sculptures, David and Pieta, and established himself as a master sculptor. A few years after finishing David, he started painting the ceiling of the Sistine Chapel, a four-year project.
He and Leonardo da Vinci are often regarded as two of the finest painters who have lived.
Michelangelo took up architecture at the end of his life to escape hard work till his death in 1564.
Michelangelo's creative expressions were focused to the human form. In his spare time, he would dissect cadavers to learn about human anatomy.
Armed with this knowledge, he would use it to great effect in two of his finest works, David and his fresco in the Sistine Chapel, both of which displayed his mastery of the human form.
6. Salvador Dalí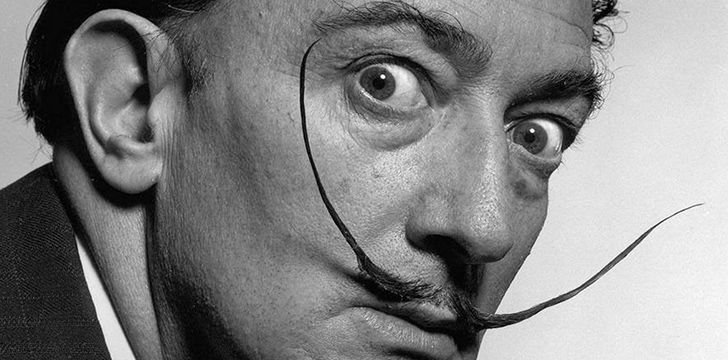 Salvador Dali is a Spanish surrealist painter best known for his exploration of the human psyche in all of his work.
During the 1920s, Dali was a student of art in Madrid when he encountered surrealism.
Dali made his finding after reading the teachings of Austrian psychologist Sigmund Freud, who assisted him in exploring the subconscious mind. It was also boosted by Dali's friendship with Pablo Picasso and Rene Magritte soon thereafter.
He started to create pictures that depicted a hallucinatory state of mind that Dali referred to as "paramaniac critical." He went to Paris, France, to join the surrealist movement, where he created some of his greatest work as an artist.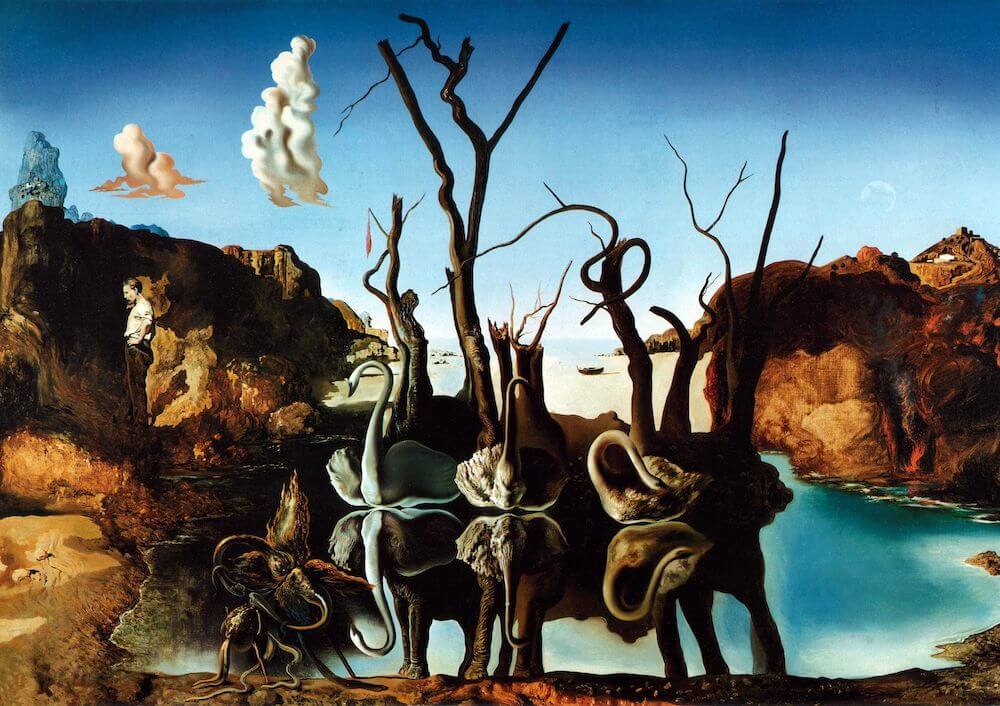 Each completed artwork represented a fantasy world in which everyday items were slowly melting away right in front of our eyes. The countryside of Dali's native Spain appeared often in the backdrop.
"The Persistence of Memory," "An Andalusian Dog," and "The Golden Age" are among his most recognized pieces. Dali's elaborate artwork of timepieces melting away made "The Persistence of Memory" famous.
Dali was ejected from the surrealist movement in 1934 for hesitating to take a firm stance against Spain's dictator, Francisco Franco.
Nonetheless, his works are consistently regarded as some of the greatest Spanish paintings ever created.
7. Rembrandt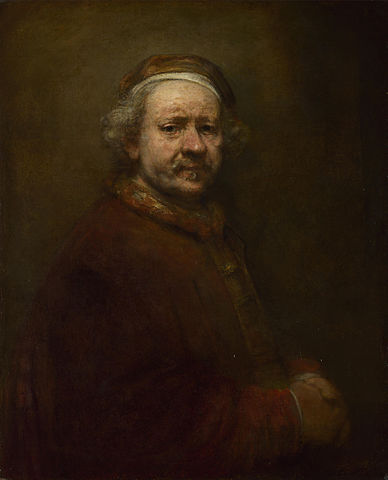 Rembrandt van Rijn, sometimes known simply as 'Rembrandt,' is one of the most well-known Dutch painters in history. He painted with a realism that would become practically synonymous with the Baroque era in which he flourished.
He was born in the Netherlands in 1606 and is widely regarded as having played a significant influence in what many believe to be the Dutch Golden Age.
The Baroque style arose shortly after the Renaissance, and Rembrandt took influence from some of the most prolific Italian painters who had arrived just a century before.
Rembrandt van Rijn dominated the Dutch Golden Age, and he has remained one of history's most renowned painters ever since. Rembrandt was recognized as the master of light and shadow, and his paintings are an exception to the rule in that they were able to brand and promote themselves.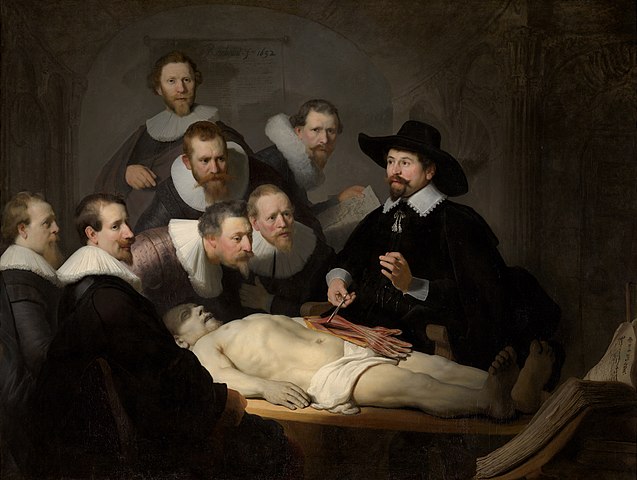 Throughout his career, he worked in a variety of fields, but his most recognized works were portrayals of biblical and mythical situations. He was well-known as a portrait artist for his ability to capture his subjects' changing emotions. During this period in Dutch history, group portraiture blossomed, and Rijn created some of the most renowned group pictures.
Rembrandt painted with an obvious dedication to the Christian religion, since many of his most renowned works depict scenes from well-known Biblical tales.
Throughout his life, he also notably painted many different self-portraits that represented himself in a very genuine way, in contrast to other painters who would often dress-up their own images of themselves.
8. Frida Kahlo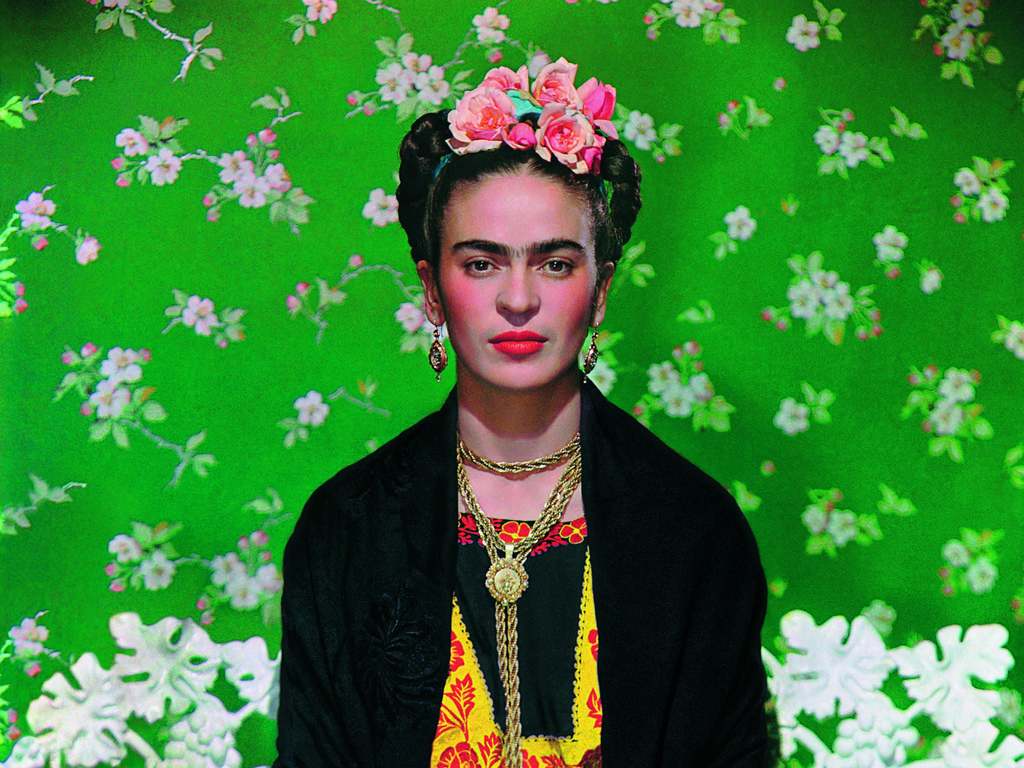 Frida Kahlo is regarded as one of Mexico's most talented painters and a master of self-portraiture. Kahlo was born in Mexico City in 1907.
She recovered from polio as a child, but walked with a limp due to the virus's damage to her leg and foot. While in college, Kahlo became politically involved as a communist.
Kahlo was a passenger in a bus that collided with a streetcar in 1925. She was impaled by a railing and suffered from excruciating agony for the rest of her life.
She painted and made her first self-portrait while recuperating. Diego Rivera, another well-known artist, married Kahlo.
Her disastrous marriage to her fellow artist spouse, Diego Rivera, evoked Love and Pain as a recurring topic in her work. Frida became well-known for her use of surrealism, realism, and Marxism, and she is now regarded as a modern artist and counter-cultural figure in Mexico.
During their turbulent years together, they shared a passion of art as well as Communist Party involvement. Kahlo is regarded as a feminist creative icon, and her self-portraits often probed her own bodily agony. She passed away in 1954.
9. Pierre-Auguste Renoir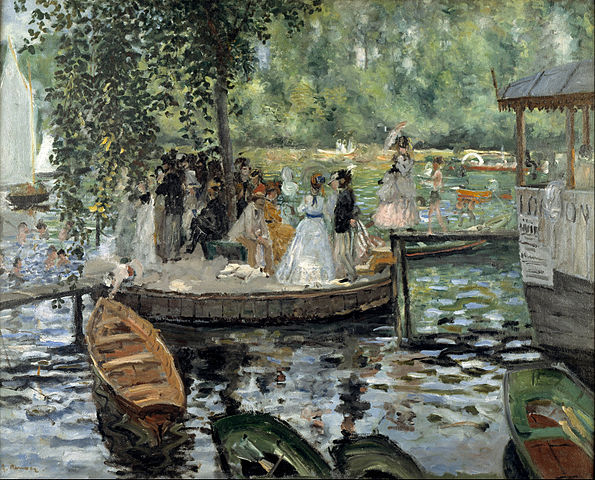 Renoir, Pierre-Auguste, was born in 1841 and died in 1919. He was one of the most prolific painters of all time and a key figure in impressionism.
While he was intimately identified with the movement at the start of his career, he distanced himself from it towards the end and took much of his inspiration from classical painting.
Renoir is well-known for his many paintings of ladies. In addition to his nudity and dancing themes, he enjoyed capturing the changing face of Parisian society.
Many of his paintings depicted his close friends enjoying all Paris has to offer, particularly outside on weekends.
His most famous work is Dance at Le Moulin de la Galette, which he published in 1876.
Pierre-Auguste Renoir's paintings are noted for being personal and genuine, as well as drenched in light and color.
His distinct and forceful style established him as one of the most recognized painters of his generation.
10. Johannes Vermeer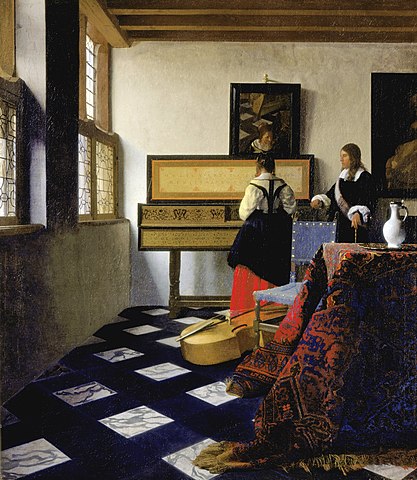 Johannes Vermeer is another well-known Dutch artist who is widely regarded as one of the most renowned European painters.
Vermeer, like Rembrandt, worked throughout the Baroque period and created several paintings known for their vibrant detail and movement.
Vermeer was born in 1632 in Holland and developed an interest in art at a young age since his father was an art dealer who purchased and sold paintings.
When Vermeer's father died in 1652, he continued the family company and assumed his father's job, despite his nation being plagued by sickness, war, and financial collapse at the time.
Vermeer's most famous works featured a series of cityscapes that are regarded as among the best ever made. He had an uncanny ability to depict numerous cities in absolutely photorealistic detail that other painters just couldn't replicate.
Johannes Vermeer is well-known for his paintings that depict everyday life in an intimate environment. Furthermore, he was renowned as the brain behind the use of light in his work and the creation of realistic dazzling visuals that drew the viewer's attention.
11. Henri Matisse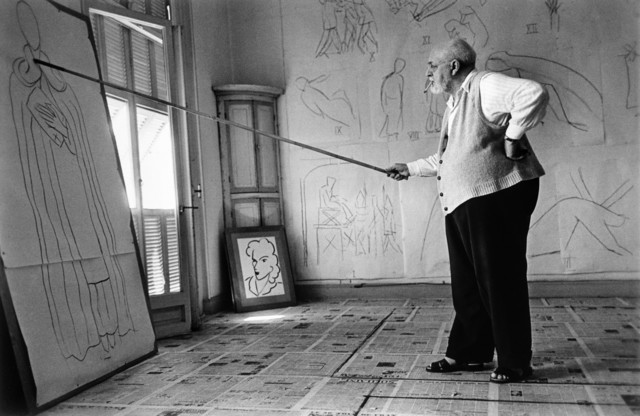 Henri Matisse was born in the French town of Le Cateau-Cambresis in 1869.
His works include sculpture, paper cutouts, and more, and he employs a wide variety of mediums. He is well known for his work "The Dance."
Henri Matisse is widely regarded today as a color master.
Matisse often turned to other cultures for inspiration, and he was particularly influenced by Japanese and primitive art.
He split down his paintings into line, color, and composition, establishing a unique style that used flat color, bright colours, and graceful flowing lines.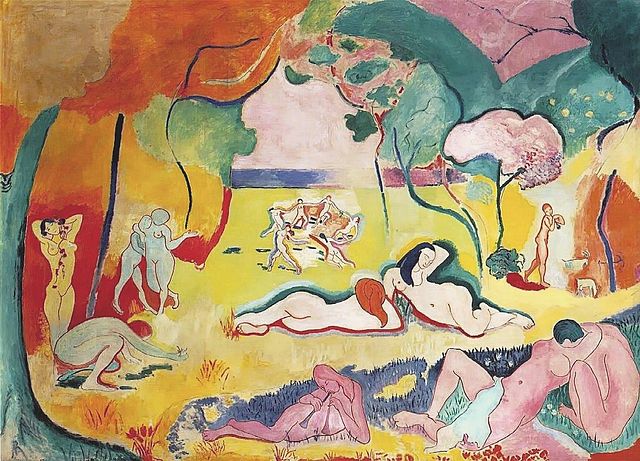 He emphasized expressiveness over detail and formality above spontaneity.
With his pals Andre Derain and Maurice de Vlaminck, he was a founding member of the Fauvist art movement, which was distinguished by simple lines, rich vivid colors, and expressive spontaneity that conveyed true dynamic feeling to the works.
Henri Matisse and Pablo Picasso rebelled against the impressionist trend in favor of a more colorful and expressive style of painting.
While Matisse and Picasso were close friends, they were also bitter competitors, with the outspoken and flamboyant Picasso sometimes overshadowing the more restrained and silent Matisse.
12. Raphael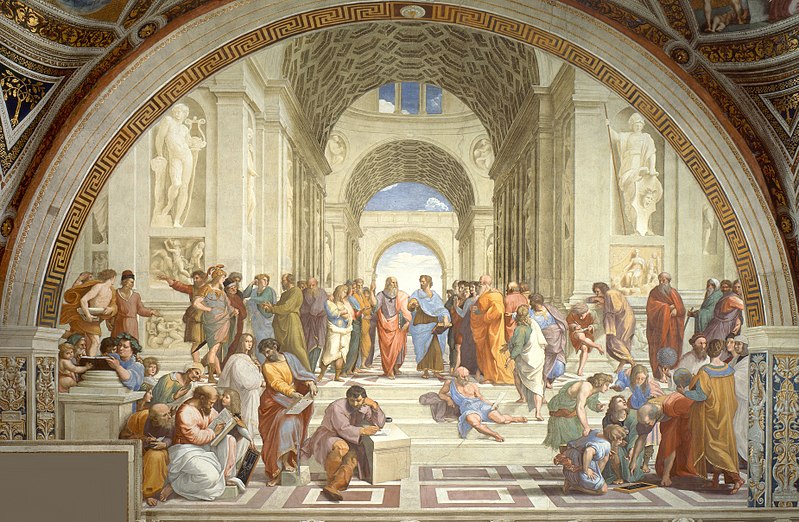 Raphael Sanzio da Urbino is an artist that many art critics and historians regard to be a member of the three of the Renaissance era's most famous individuals.
He was known simply as 'Raphael,' and he predates da Vinci and other members of the movement, serving as a source of inspiration for many Renaissance painters.
Raphael was born in the city of Urbino, which was an autonomous state at the time, in 1483. He became an orphan at the age of 11 and lived with his uncle and stepmother before beginning his apprenticeship. Raphael had a natural talent for the arts from a young age and began working as a painter in his teens.
Many of his most noteworthy paintings depict religious scenes from the Bible, as well as other religious leaders from Italy at the period. He died at the age of 37 from what many historians assume was some kind of severe sickness.
13. Georgia O'Keeffe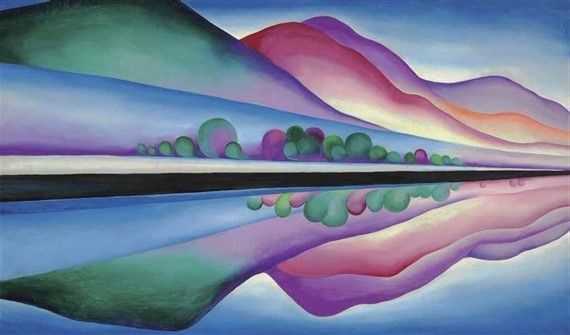 Georgia O'Keefe is a well-known artist who was at the forefront of the American Modernist movement. She was born in 1887 on a farm in Wisconsin and grew up there.
She moved to Chicago and New York after graduating from high school in 1905 to study traditional types of painting.
She broadened her approach to include abstract works. Albert Stieglitz, an art dealer and photographer, recognized her abstract paintings and was the first to exhibit them. They also got married.
O'Keeffe's well-known style includes paintings of New York skyscrapers and large, vibrant flowers. Her art was heavily inspired by the environment of the Southwest United States beginning in 1929.
She had a mishap in New Mexico and finally relocated there full-time. She painted what she observed while traveling the globe in the 1950s.
Georgia O'Keefe's vision weakened her in her 90s, but her helpers assisted her in creating art. Georgia O'Keeffe died in 1968, at the age of 98, in Santa Fe, New Mexico.
14. Édouard Manet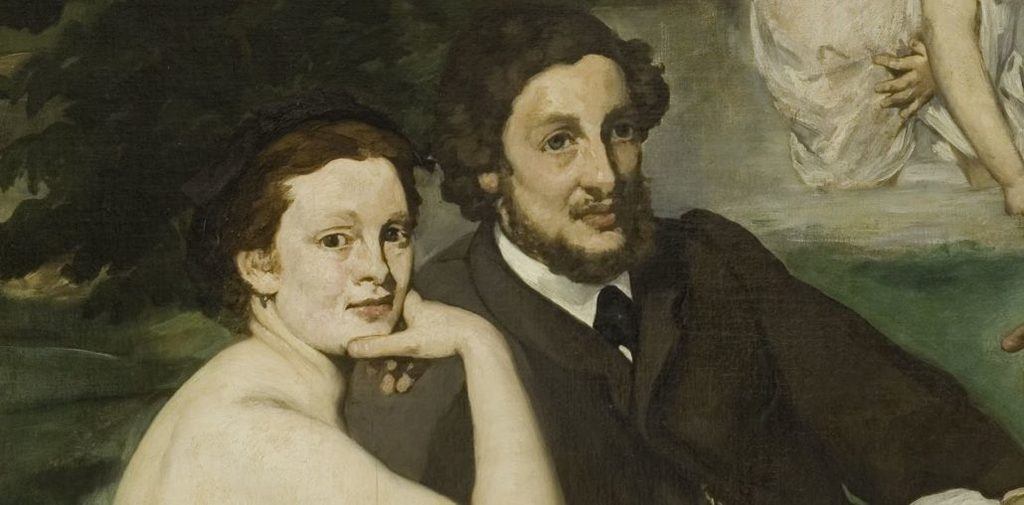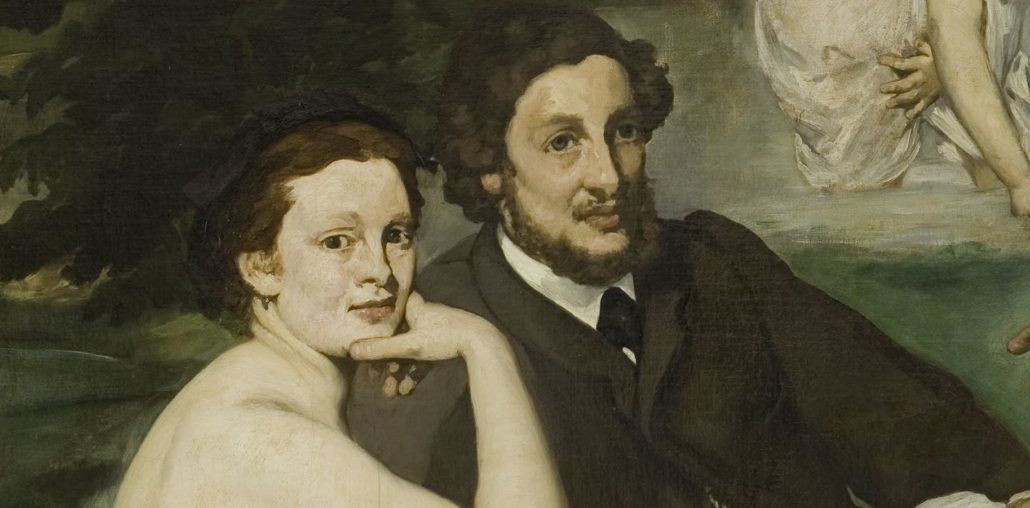 Édouard Manet was a 19th-century French modernist who pioneered images of contemporary life. He had a key impact on the post-impressionists and other important creative schools since he was influential in the shift of realism to impressionism.
Manet, who was born on January 23, 1832 to an upper-class political family, got captivated with painting at a young age. Despite his family's expectations, Manet pursued painting and quickly shown remarkable command of the medium.
In 1863, he composed two of his most renowned works, "Le déjeuner sur l'herbe" and Olympia. Their show sparked critical debate, resulting in a grouping of impressionist painters.
Many believe his paintings to represent the origin of modern art, and he may be considered one of the first truly modern painters. Manet's last two decades enabled him to get more in touch with other contemporary painters, strengthening his distinct impressionism.
This corpus of work would subsequently be seen as laying the groundwork for twentieth-century art trends. Manet passed away on April 30, 1883.
15. Jackson Pollock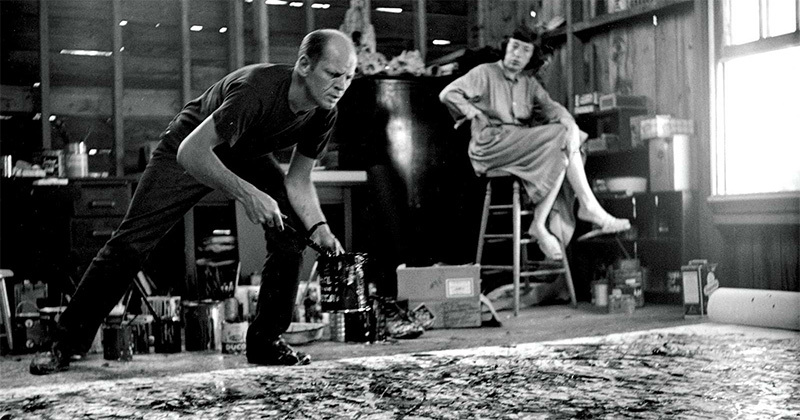 Jackson Pollock is known as one of the most independent painters of the contemporary age, with works that are full of originality and appear to embrace the modern developments that emerged just after World War II.
He was recognized for his outlandish painting style, which was diametrically opposed to the techniques and approaches employed by painters who came before him.
Pollack was best known for his new painting technique, which was referred to as "action painting" as well as a number of other terms that were passed down by art critics of the time, who were often enthralled with his work or had significant difficulties understanding Pollock's strange, yet overtly physical form of painting.
His techniques are best characterized as pouring, slapping, or even spilling paint onto a huge canvas from a variety of angles.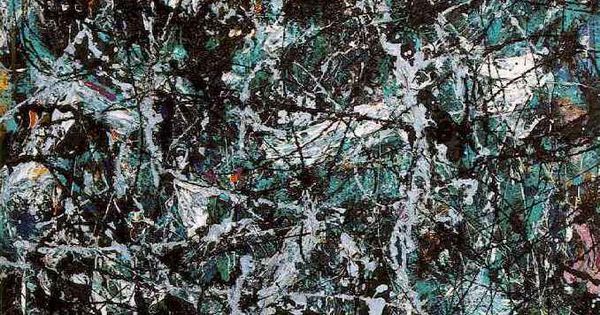 Many art critics observed that Pollock's drinking had a negative effect on his personal life, had spiraled out of control, and had profoundly impacted his paintings.
Most of his paintings revealed that Jackson Pollock was suffering from mental illness, as they became progressively gloomy and weird.
Critics and lovers alike will never know what ailed Pollock's mental condition since he died abruptly in a vehicle accident at the age of 44.
16. Sandro Botticelli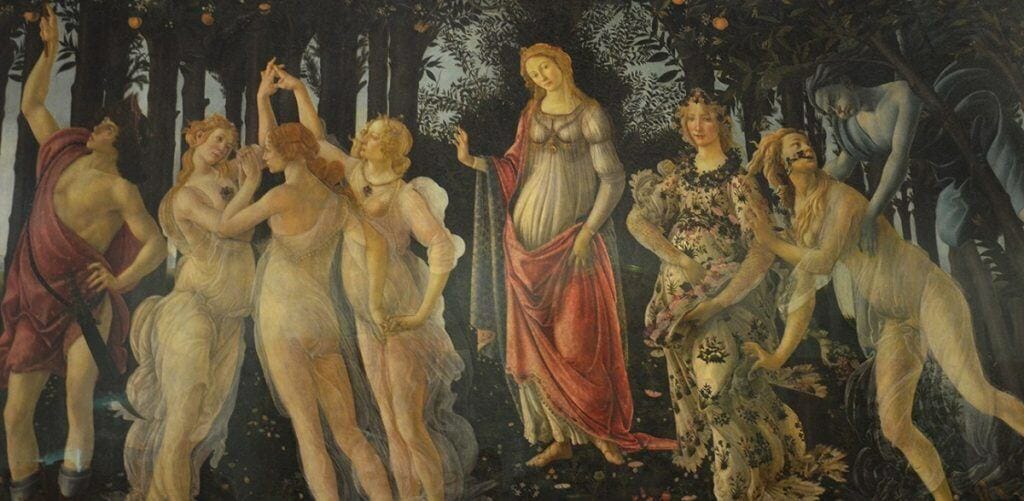 Sandro Botticelli, born Alessandro di Mariano di Vanni Filipepi in 1445 Florence, Italy, was sent by his father to apprentice as a goldsmith.
After demonstrating artistic talent, he entered an apprenticeship with Fra Filippo and was instructed to paint frescoes. Following his apprenticeship, he was commissioned by churches until he gained support from some of Florence's most powerful families, including the Medici.
As an apprentice, he gained reputation and was finally asked by the Pope to paint the Sistine Chapel walls.
Unfortunately, after losing Medici's backing, he spent the rest of his life in poverty and solitude until his death in 1510.
The majority of Botticelli's paintings included religious themes. His most renowned Renaissance paintings, Primavera and The Birth of Venus, however, are mythical in nature.
17. Diego Velázquez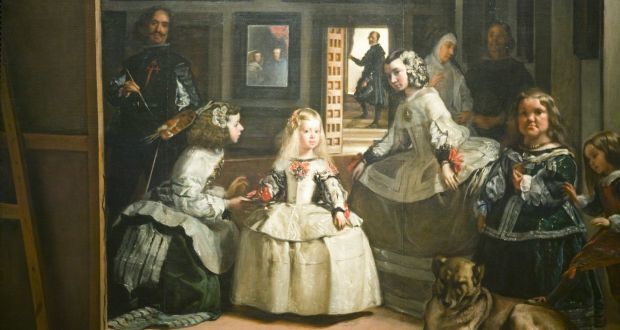 Diego Velasquez is a Spanish painter who was born in 1599 in Sevilla, Spain. He lived and painted his whole life till his death in 1660.
He began painting at the age of 11 under the tutelage of Francisco Pacheco, a local Spanish artist. By 1617, he had completed the last term of his apprenticeship and wanted to create his own studio.
From 1629 until 1631, he lived in Italy and studied the skills of other Italian painters. When he returned to Spain, he became part in the series of portraits of members of the king's court.
He was King Phillip IV's court painter and created several royal portraits, the most notable of which was the Las Menimas.
His paintings resembled tenebrism, a theatrical lighting technique, with stark contrasts of light. While painting at the royal court, he rose through the ranks and was kept occupied with commissions. Because of his engagement in the royal family and subsequent advancements, he had less time to devote to his painting.
In 1649, he returned to Italy and was given the chance to sketch the portrait of Pope Innocent X. La Venus del Espejo, commonly known as Rokeby Venus, is one of his most renowned and interesting pieces.
The Spinners is another well-known piece by Velasquez. It is also one of his last works, completed in 1657.
18. Paul Cézanne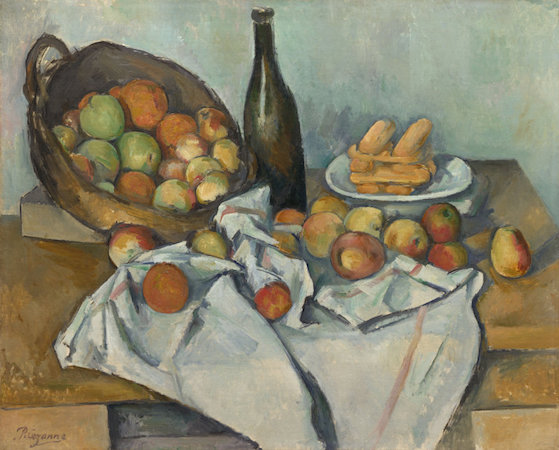 Paul Cézanne was born in France in 1839 and is widely regarded as one of the greatest Post-Impressionist painters.
He created fresh concepts and great works that impacted many artists in the twentieth century.
He was also a major influence on the Cubist school of painting. As the son of a successful banker, he was expected to pursue a career in banking or a related sector. He had, however, long been interested in the realm of art.
To placate his father, he enrolled in law school, but he detested it and was eventually permitted to go to Paris to study painting.
He had mood swings and sadness, and he got profoundly unhappy when he discovered that many of his classmates were more technically adept than he was.
He did, however, create his own style, although his works were often dismissed and misinterpreted throughout the duration of his life.
He persisted on expressing himself in his works and went on to become a very important landscape painter.
19. Caravaggio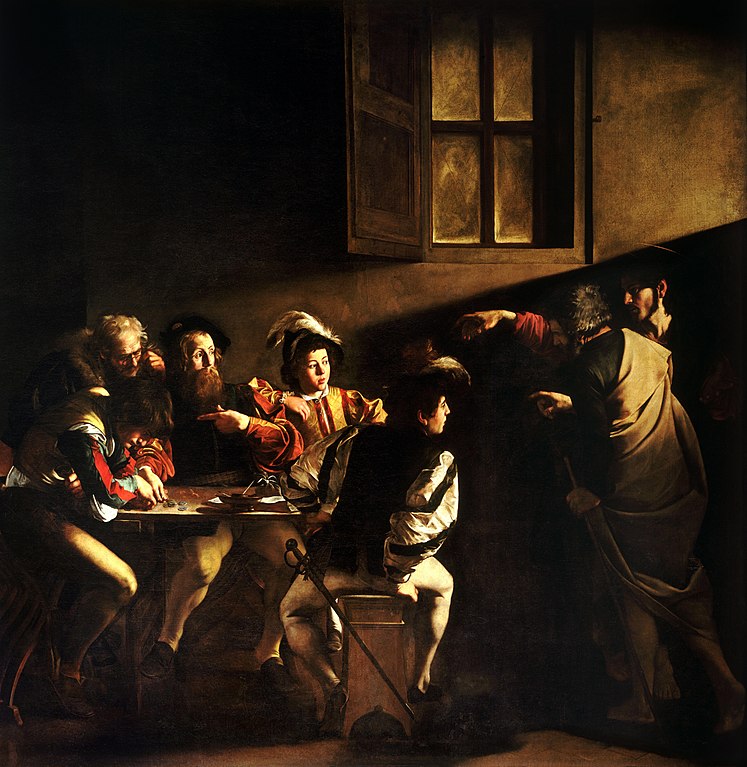 Michelangelo Merisi or Amerighi, often known as 'Caravaggio,' was a well-known European artist and arguably the most renowned Baroque painter to have ever lived.
His paintings include a lot of contrast between light and dark, which is typical of Baroque art.
He was born in Milan in 1571, but his family moved to Caravaggio, Italy, barely a few years later to escape the horrors of the plague.
As a young adult, he returned to Milan to study under Simone Peterzano, a well-known painter of the time.
Caravaggio would go on to become one of the most renowned painters of his day, and his paintings exhibited a high degree of realistic detail that would be seen in the work of other artists throughout the Baroque period.
His death, at the age of 38, is shrouded in mystery due to contradicting claims.
20. Edgar Degas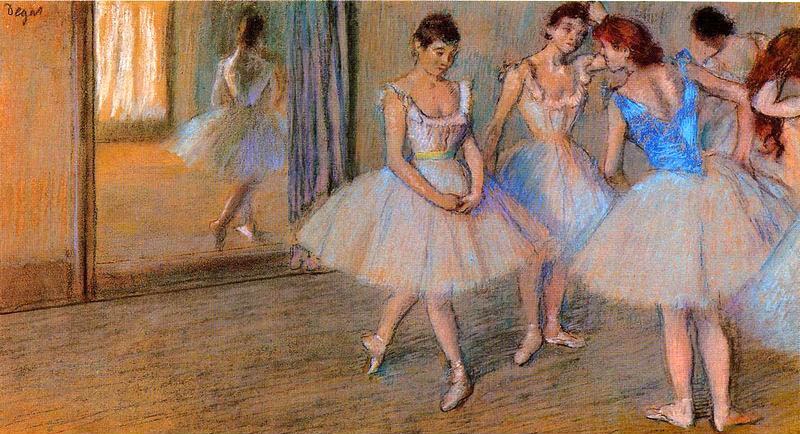 Edgar Degas was a famous French impressionist painter known for his oil paintings and pastels. He was a prolific printmaker, as well as a sculptor in bronze.
Degas, who was born on July 19, 1834, became a skilled draftsman who specialized in expressing movement. This later led to his involvement with dance, and the theme appears in more than half of his works.
Despite his dislike for the word, Degas is often regarded as a pioneering impressionist. Degas considered himself a realist artist and did not create landscapes like other well-known impressionists.
Degas depicted ballet dancers, naked women in bathing suits, racehorses and jockeys, and portraits. His personal photographs often depict profound psychological concerns, particularly loneliness and solitude.
Degas initially intended to be a historical painter and spent years studying classical methods in school. In his thirties, he changed creative approaches, although he included classical elements into his portrayals of modern issues. Degas passed away on September 27, 1917.
21. Peter Paul Rubens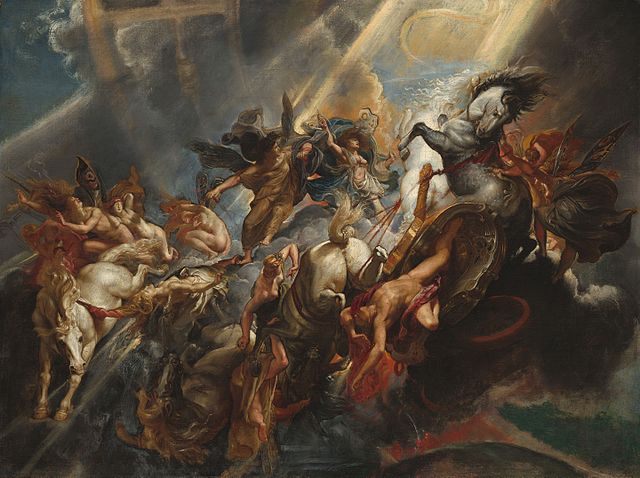 Many art historians and critics regard Peter Paul Rubens as a master at portraying things like color. In his paintings, he emphasizes composition and movement. The Flemish painter flourished in the 17th century and was known for producing some of the most highly acclaimed paintings produced by any artist during his lifetime.
He was a master in depicting the human body in a variety of stances or gestures, much like some of the well-known Renaissance artists who lived and worked barely a century before his birth.
Despite the fact that he made relatively few works that were just meant to be drawings, he is regarded as one of the most prominent drawing artists.
Many of his sketches were meant to be the start of paintings, but some of his most noteworthy drawings during his lifetime were depictions of farm animals and other natural surroundings.
22. Jan van Eyck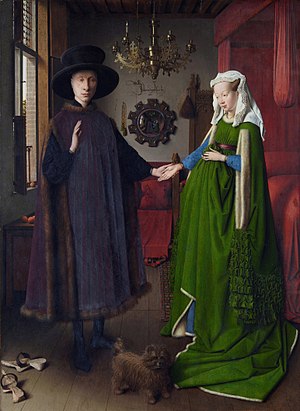 Jan van Eyck (about 1390 – 9 July 1441) was a Bruges-based painter who was a pioneer of what became known as Early Netherlandish painting and one of the most important exponents of Early Northern Renaissance art.
According to the documents that have survived, he was born between 1380 and 1390, most likely in Maaseik (formerly Maaseyck, thus his name), in modern-day Belgium.
He arrived at The Hague in 1422, already a skilled painter with workshop helpers, and worked as a painter and valet de chambre for John III the Pitiless, king of Holland and Hainaut.
After John's death in 1425, he was appointed as court painter to Philip the Good, Duke of Burgundy, painting in Lille until 1429, when he relocated to Bruges, where he died. He was well-liked by Philip and made a number of diplomatic trips overseas, including one to Lisbon in 1428 to investigate the prospect of a marriage contract between the duke and Isabella of Portugal.
Around 20 surviving paintings, as well as the Ghent Altarpiece and the illuminated miniatures of the Turin-Milan Hours, are all securely attributable to him and date between 1432 and 1439. Ten of them are dated and signed with a variant of his phrase ALS ICH KAN (As I (Eyck) can), a play on his name, which he usually painted in Greek letters.
Van Eyck created secular and religious works, like as altarpieces, single-panel religious figures, and commissioned portraits. His work consists of single panels, diptychs, triptychs, and polyptychs.
Philip paid him lavishly because he wanted the painter to be financially comfortable and have creative freedom so that he could paint "whenever he liked." Van Eyck's work is in the International Gothic style, but he quickly surpassed it, thanks in part to a stronger focus on naturalism and realism.
Through his advancements in the application of oil paint, he attained a new degree of virtuosity. He had a huge influence, and the Early Netherlandish artists absorbed and perfected his methods and style.
23. Gustav Klimt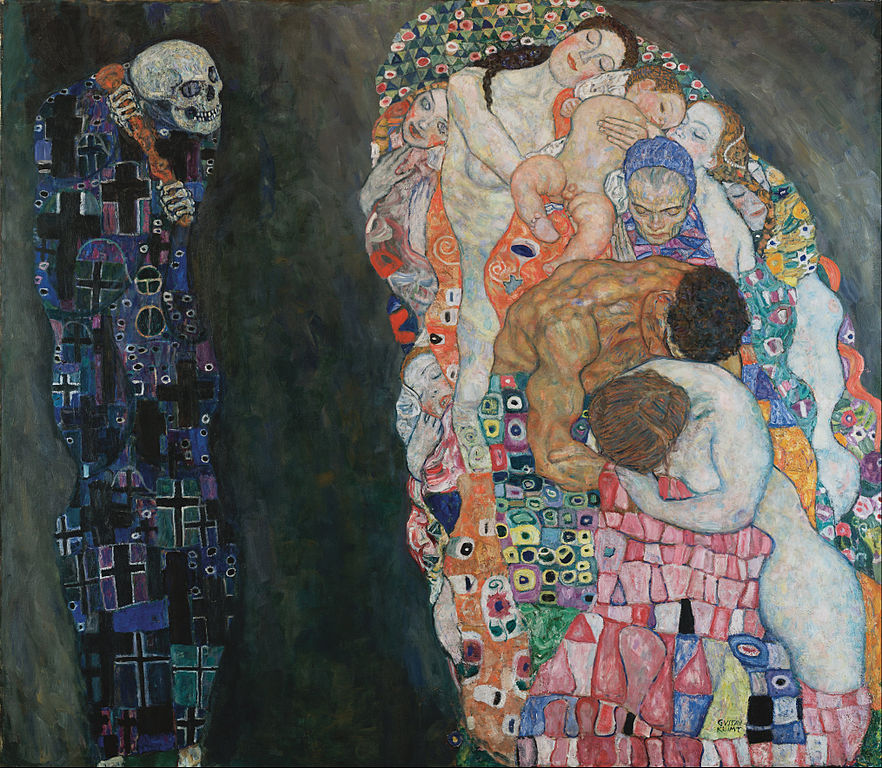 Gustav Klimt is recognized as one of the most important Art Nouveau artists. He was born in Austria and spent the most of his 55 years there, only traveling to neighboring countries such as Italy occasionally in his latter years.
He was already a well-known artist when the Art Nouveau style took root late in the nineteenth century, and Klimt was well-known for his colorful paintings, the majority of which portrayed ladies.
Many artists believed that Austria was caught in a Classical aesthetic framework and culture during most of the 1800s, while other parts of Europe were making significant advances in new and exciting art styles.
Klimt and a few other painters created the Vienna Secession in order to integrate Austria into the contemporary European art scene.
The bulk of Klimt's paintings are known for their stunning realism as well as the extremely distinctive features he employed in many of his works.
During his latter years, Klimt went through what art historians and critics refer to as the artist's Golden Phase, in which he produced a series of works that incorporated beautiful golden robes and exalted the feminine form.
24. Edvard Munch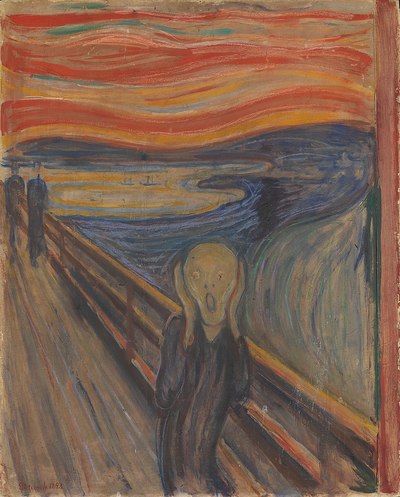 Edvard Munch was born in Norway in 1863, the son of a clergyman. After enrolling as an engineer in 1879, he acquired scale and drawing techniques until an illness interrupted his studies and he stopped out, eventually pursuing painting instead.
After a few years, he relocated to Paris to study the impressionist style and learn how to apply their vibrant color approaches. Throughout his adulthood, he struggled to create his own distinct style, bouncing back and forth between realism and impressionism.
His paintings eventually became more symbolic than realistic, reflecting the essence of emotions rather than persons showing feelings. Munch spent the final two decades of his life alone, until his death in 1944.
The Scream, one of the most expensive paintings of all time, represents the contemporary man's worry and is one of his most renowned works. There are four variations of this work: two in pastels and two in acrylics.
25. Piet Mondrian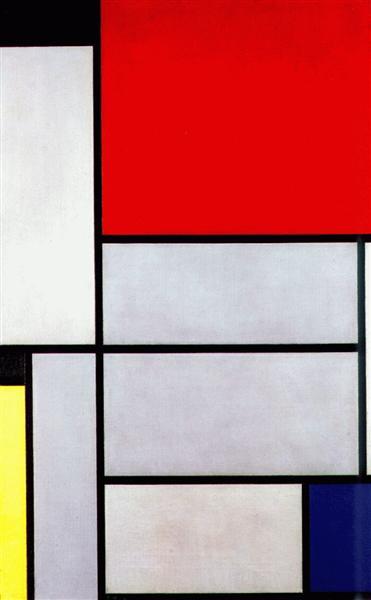 Piet Mondrian, who was born in the Netherlands in 1872, was a pioneer of abstract painting. His early works were realistic in nature, but he swiftly moved on to an extreme abstract notion, employing solely geometric forms in his paintings.
As an adult, the majority of his works were paintings of squares and lines in solid colors. Though he did not depict religious characters, he was inspired by the natural and spiritual realms in his paintings.
Mondrian, the son of a painter, grew up learning to sketch from his father. As an adult, he became a teacher while still painting until he relocated to Paris and changed his identity.
He didn't embrace abstract art until after World War I, when he leaned into his grid painting approach.
He continued to paint throughout his life, relocating to many different locations across the globe, until he died of pneumonia in 1944 in New York City.
26. El Greco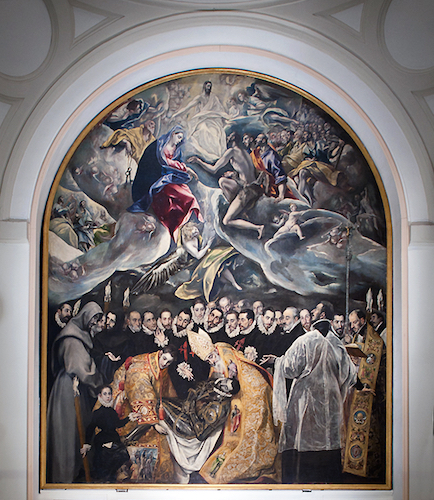 El Greco is one of Spain's most important and well-known painters. He was born on the Greek island of Crete and moved to Venice, Italy, around 1567. He was already a well-known icon painter by 1566.
El Greco adopted the Venetian Renaissance style of Jacopo Bassano, Titian, and Tintoretto in Italy, which helped him transition into an Italianate painter. In 1570, he travelled to Rome and was allowed into Cardinal Alessandro Farese's household.
For the next six years, he drew pictures of various personalities who met at the Farnese Palace. He was dismissed from the Cardinal's household in 1572 and stayed in Italy until 1576.
He then travelled to Madrid before settling in Toledo, where he died in 1614. The Burial of the Count of Orgaz, one of El Greco's most renowned paintings in Spain, depicts a miracle that happened in 1323.
27. Eugène Delacroix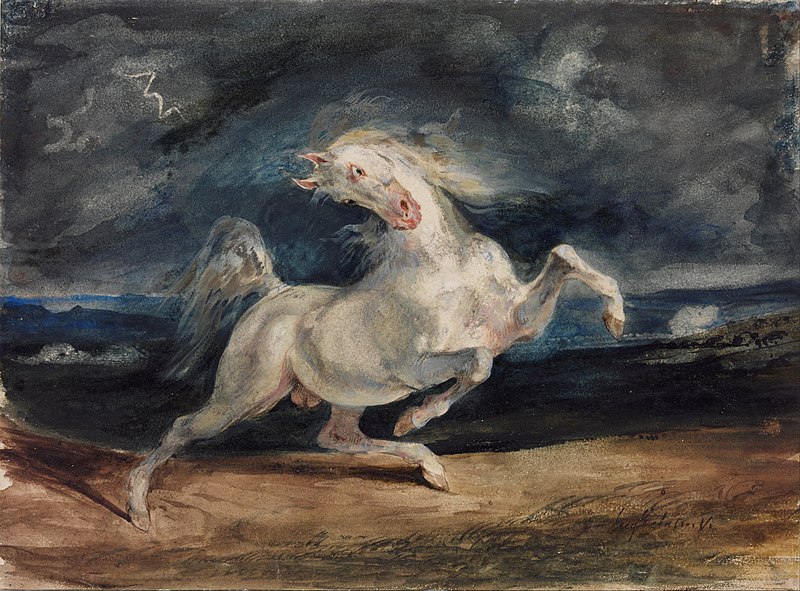 During the height of the French Romantics, Eugène Delacroix is known as the movement's leader. Delacroix was born on April 26, 1798 and lived until August 13, 1863, making him one of the few ancient masters to be photographed.
Delacroix was heavily influenced by the methods of the Venetian Renaissance as well as Rubens, and he concentrated on approaches that highlighted color and movement.
Delacroix preferred his own style to the rigors of Greek and Roman classicism. Much of his style's influence came from the North African art he saw while in the area.
Delacroix's paintings are distinguished by unambiguous representations of tremendous individual moments of emotion, which he believed should be shown with great accuracy.
With forceful brushstrokes and vibrant colors, he often depicts destructive elements of nature to express his views. He often used optical phenomena in his paintings, which gained the attention of the French Impressionists and symbolists.
28. Wassily Kandinsky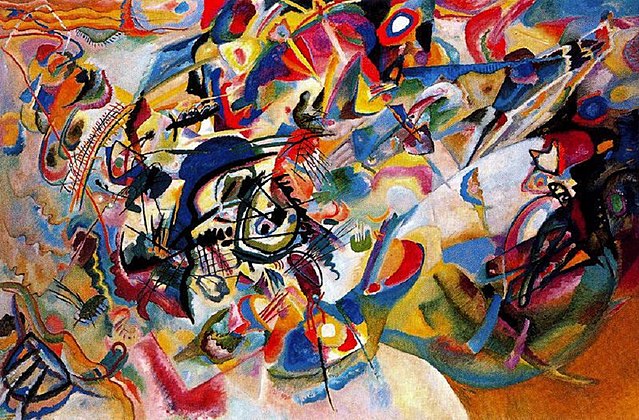 Kandinsky was born in Moscow on December 16, 1866. Kandinsky was a painter and art theorist. He is widely regarded as the father of abstract painting.
His abstract work composition VII is one of the most well-known Russian paintings of all time.
Kandinsky spent his formative years in Odesa, Ukraine. Kandinsky attended Grekov Odessa Art School before enrolling at the University of Moscow to study economics and law. Kandinsky was given a position at the University of Dorpat as a result of his accomplishment. Kandinsky began painting studies at the age of 30.
In 1896, Wassily Kandinsky moved to Munich. He began his education at Anton Azbe's private school, and afterwards transferred to the Academy of Fine Arts. Following the outbreak of World War I, he returned to Moscow in 1914.
Kandinsky had an important role in Anatoly Lunacharsky's cultural administration, and he helped to construct the Museum of the Culture of Painting.
Kandinsky also taught at Germany's Bauhaus design and art school from 1922 until 1933. He then became a citizen of France and resided there for the remainder of his life. Kandinsky died at Neuilly-sur-Seine in 1944.
29. Jean-Michel Basquiat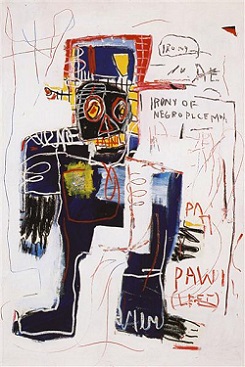 Jean-Michel Basquiat was born in Brooklyn, New York in 1960. His mother strongly pushed him to pursue his creative interests, but his mother developed mental issues, and Basquiat left home at the age of 17.
It's worth noting that Basquiat had no formal training as an artist, yet the inventiveness in his work blended a unique mix of graffiti and abstract expressionist paintings.
He would often draw self-portraits to help him cope with his anxiousness. He also had a passion for African and Hispanic culture, which he displayed in his many endeavors.
Despite the fact that he died at the age of 27 as a result of a drug overdose, he worked closely with the legendary Andy Warhol, and his raw style of painting will undoubtedly inspire future painters.
Shortly before his death, he was featured on the cover of the New York Times Magazine.
30. J. M. W. Turner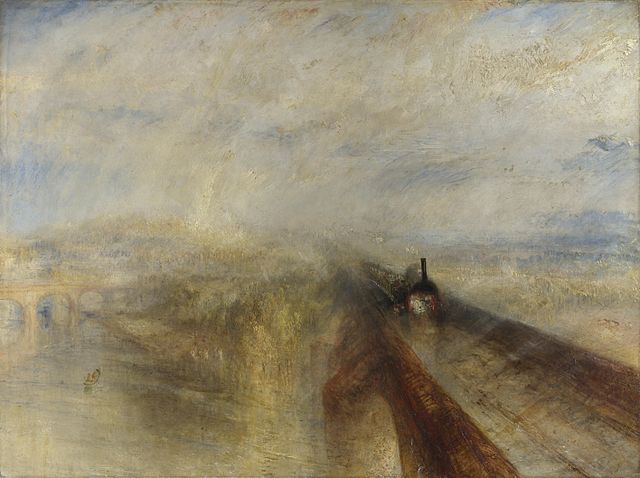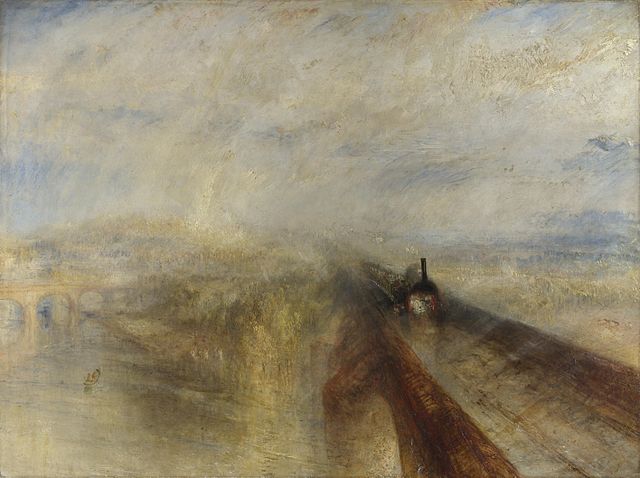 In 1775, Joseph Mallord William Turner was born on Maiden Lane in Convent Garden, London. Though the exact date is unknown, Turner insisted that it was April 23rd, Saint George's Day.
Turner was moved to live with his uncle during his sister's sickness at the age of ten, when he attended Brentford Free School. During his stay, he started painting, and his father showed and sold his work in the family store.
At the age of 14, he enrolled at the Royal Academy School and afterwards worked as a reproduction artist in the workshop of the legendary Thomas Malton.
His oil shows drew a lot of attention at the Royal Academy, allowing him to become an Associate of the Royal Academy at the age of 24.
In 1802 he was elevated to full academician rank, and in 1807 he was named Professor of Perspective. Turner's work progressed to geographical watercolor compositions coupled with a variety of oil art methods, influenced by his travels across the globe.
Also Read: Famous Watercolor Painters
Turner had two children with Sarah Danby, despite the fact that he was never married. He died on December 19, 1851, and was buried at Saint Paul's Cathedral in London.
He is regarded as one of the greatest romanticism painters of all time, particularly for his landscape works.
31. Pieter Bruegel the Elder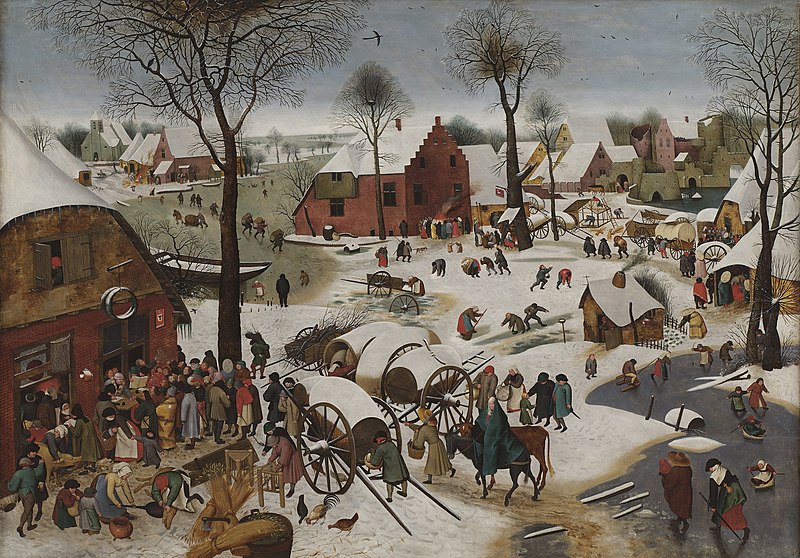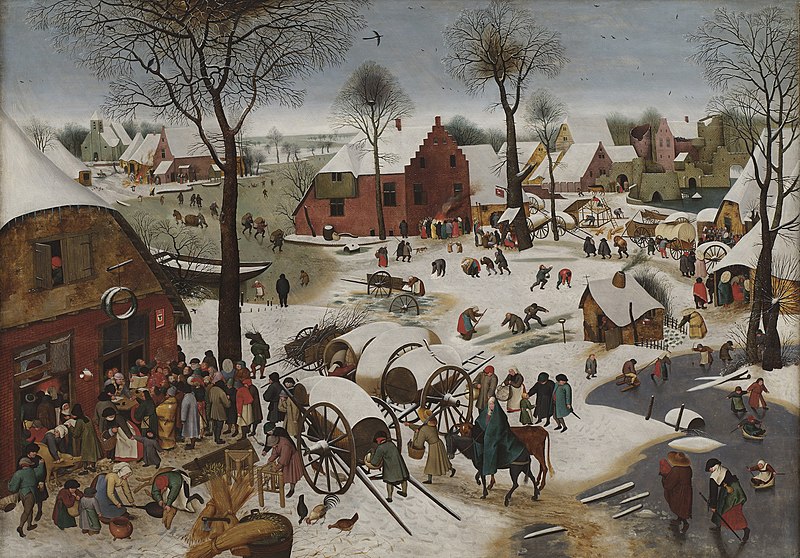 Pieter Bruegel (also Brueghel or Breughel) the Elder (1525–1530 – 9 September 1569) was a painter and printer best known for his landscapes and peasant scenes (so-called genre painting); he was a pioneer in making both kinds of subject the center of huge canvases.
As one of the first generation of painters to grow up after religious topics had ceased to be the natural subject matter of painting, he had a formative impact on Dutch Golden Age painting and subsequent painting in general. He also did not paint portraits, which are another cornerstone of Dutch painting.
32. Edward Hopper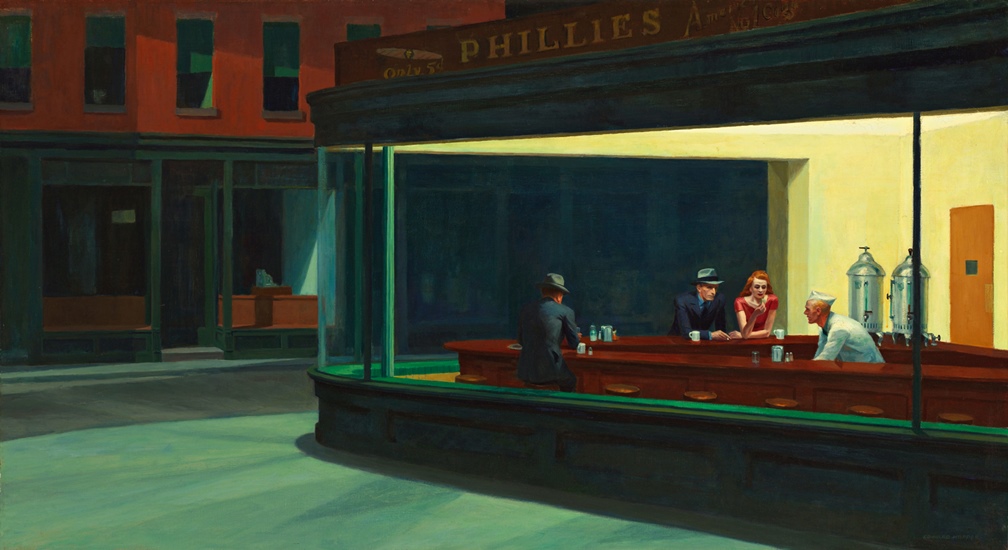 Edward Hopper was born in New York on July 22, 1882. Hopper went on to attend the New York School of Art. In 1924, he resolved to devote his whole life to painting.
Following his studies with Robert Henri, practically all of Hopper's art represented ordinary images from city life. His topics include metropolitan streets, Victorian mansions, and abandoned flats, to name a few.
His art is recognized for evoking a feeling of loneliness, although he employed vibrant colors to lend importance to everyday landscapes. "Nighthawks," written in 1942, and "Early Sunday Morning," written in 1930, are two of his most popular works.
Other notable paintings may now be seen at the Modern Museum of Art and the Art Institute of Chicago.
Hopper died in 1967, but his impact lives on via his most renowned pupil, Robert Henri, who instructed his students to "create a disturbance in the world."
33. Francisco Goya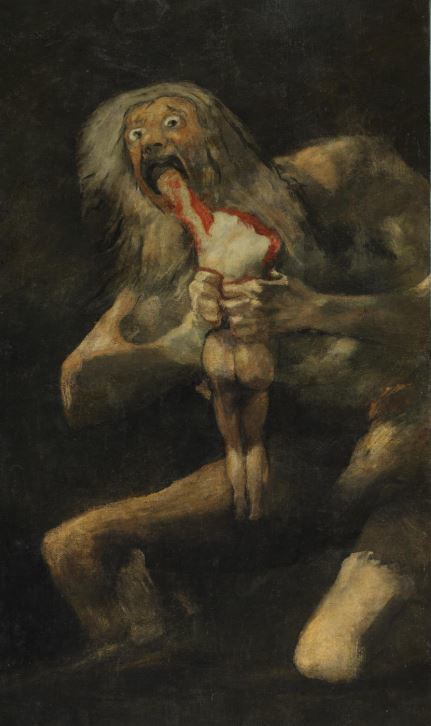 Francisco De Goya is a well-known Spanish painter who was born in Northern Spain in 1746. His sculptures are now on display at Madrid's Prado Museum.
He began painting portraits when he was 14 years old. Goya was appointed as the King's painter in 1779. The next year, he was accepted into the Royal Academy of San Fernando and continued to develop as a portrait artist.
The Duke and Duchess of Osuna and their Children is one of Goya's most renowned portraits, praised for catching the smallest details of the people's features and costumes.
He did, however, paint not just portraits but also scenes from his country's past.
As a result, Goya painted a series of paintings showing the atrocities of Napoleon's campaign. In 1824, he relocated to Bordeaux, France, where he continued to paint until his death.
34. Paul Gauguin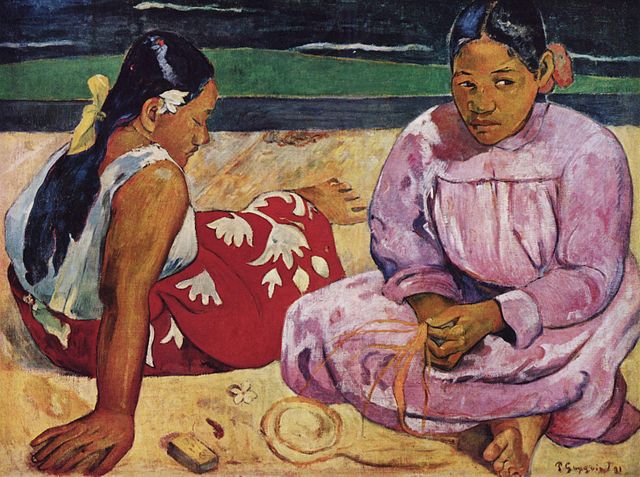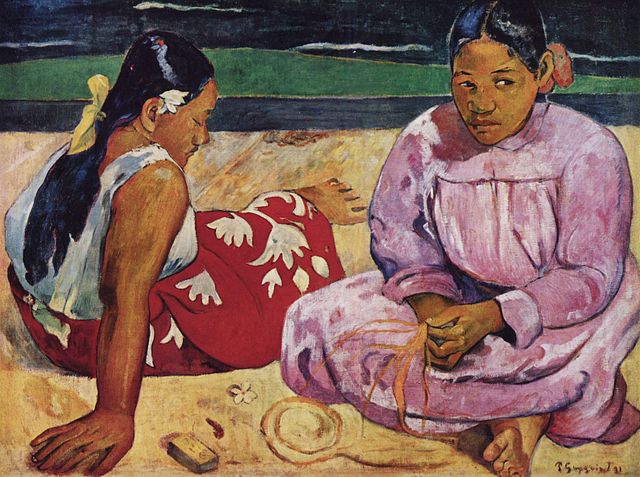 Paul Gauguin, who was born in 1848 and died in 1903, was a French painter. Where Do We Come From? is his most well-known piece. What exactly are we? In 1898, he released Where Are We Going?
The post-impressionism movement is most closely connected with Paul Gauguin.
This movement was seen as a continuation of the impressionism movement, but rejecting many of its limits. In this way, the movement emphasized symbolic substance as well as abstract features.
Paul Gauguin discovered his calling here. He is often regarded as the most famous post-impressionist painter. He relocated to Tahiti in 1891 and lived the most of his life there.
Many of Paul Gauguin's paintings were influenced by his time there. When Will You Marry?, one of his works, was sold for about $300 million in 2015. This is the most expensive piece of art that has ever been sold.
35. Titian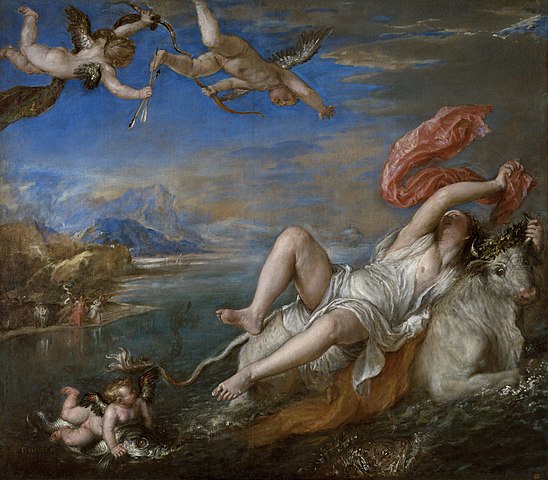 Titian, born Tiziano Vicelli in 1488, was regarded as the finest painter of his day. Though his themes ranged from religious and mythical events in his early years to portraiture at the end of his life, he is most known for his use of brilliant and dazzling color.
He is credited with co-founding the Venetian school of Italian Renaissance painting alongside Giorgione.
Also Read: Venetian Painters
Titian, along with his brother, was transported to Venice at the age of 10 to apprentice as a painter. Eventually, he became an apprentice to Giovani Bellini, the best painter of the day.
As an apprentice, he shown tremendous talent and achieved early success, and he went on to have a long and successful career, following Bellini as the master of Venetian painting after his teacher's death until his own death in 1576 due to the bubonic plague.