There are many great French sculptors who have operated at the cutting edge, pushing the art form to new heights for the last few centuries.
While not as famous as the great sculptors of the Renaissance, French sculptors left a major mark on the art world starting in the 1700s and right up into present day contemporary sculpture.
Below is a list of some of the most famous sculptors from France.
Famous French Sculptors
1. Auguste Rodin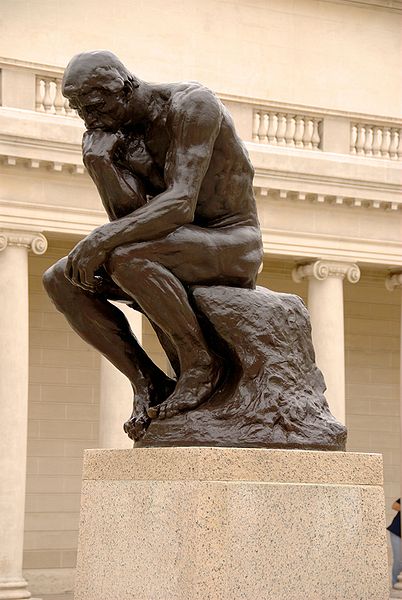 There is a common belief that Auguste Rodin is the progenitor of contemporary sculpture. Rodin, a Frenchman born in 1840, had an upsetting childhood that almost made him give up on a career in art.
In his adolescence, he tried three times in vain to enroll at the École des Beaux-Arts. After his sister's death in 1862, he devoted himself entirely to a career as a craftsman instead of an artist.
That same year, Rodin enrolled in a Catholic order, but it was Saint Peter Julian Eymard who recognized his genius and persuaded him to return to sculpting. He fought for a while in the Franco-Prussian war against his will and remained poor well into his 30s.
Also Read: Bronze Sculpture Artists
A journey to Italy in 1875, during which he examined the works of Donatello and Michelangelo, served as a creative catalyst.
As a result, Rodin went on to produce a series of monumental sculptures that are universally hailed as among the finest examples of their genre. His sculpture "The Thinker" is widely considered to be among the most recognizable works of art in the world.
The last 40 years of his life were spent primarily on a series of works Rodin called The Gates of Hell. All of the works connected to this book are often regarded among Rodin's finest.
2. Antoine Bourdelle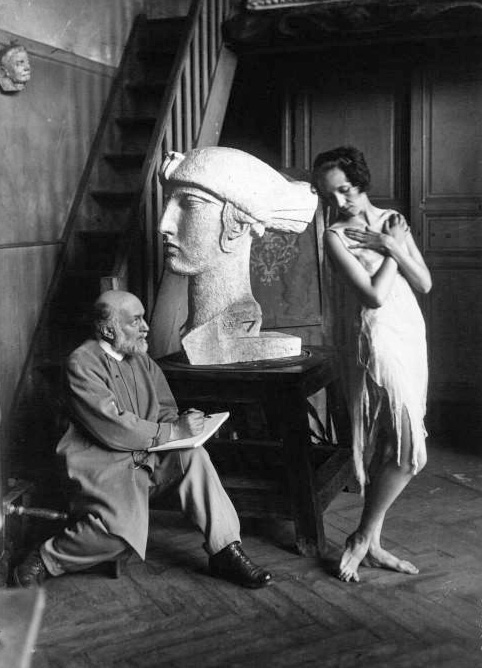 A French artist and educator, Antoine Bourdelle (born Émile Antoine Bordelles; 30 October 1861–1 October 1929) is widely recognized for his work and contributions to the field.
He had a significant role in the development of Art Deco and the shift from the Beaux-Arts to contemporary sculpture, and he was a student of Auguste Rodin himself.
Also Read: Famous Contemporary Sculptors
The Musée Bourdelle now houses his former workspace and is dedicated to his art.
The Musée Bourdelle may be found at 18 rue Antoine Bourdelle, a quaint Parisian lane not far from the Gare Montparnasse and the headquarters of the illustrious French daily, Le Monde.
The museum features Bourdelle's home, studio, and garden that he used to create art in between the years of 1884 and 1929.
3. Jean-Antoine Houdon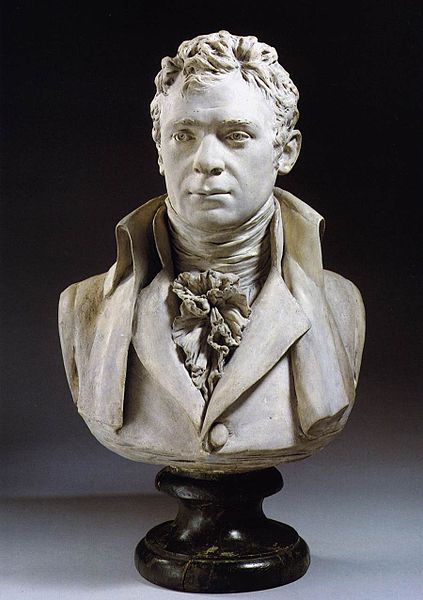 French neoclassical sculptor Jean-Antoine Houdon lived from 20 March 1741 until 15 July 1828.
Houdon is best known for his statues and busts of prominent Enlightenment thinkers and doers.
Houdon created works of many notable figures, including Denis Diderot, Benjamin Franklin, Jean-Jacques Rousseau, Voltaire, Molière, George Washington, Thomas Jefferson, Louis XVI, Robert Fulton, and Napoléon Bonaparte.
Washington's profile is featured on a number of late 19th and early 20th century U.S. postage stamps, all of which were engraved after Houdon sculptures.
4. Edgar Degas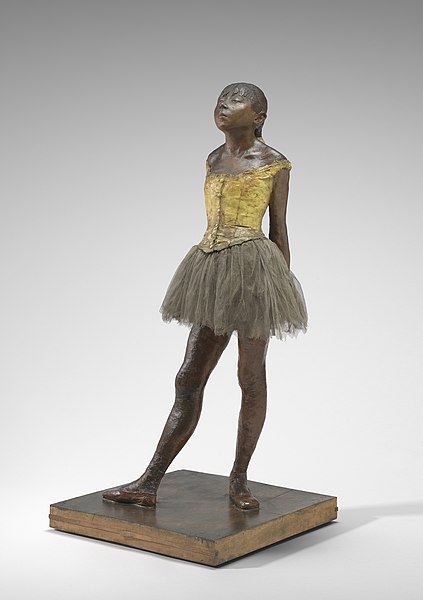 French Impressionist Edgar Degas was active from 19 July 1834 until his death on 27 September 1917.
In addition to paintings and prints, Degas also created sculptures and sketches. More over half of Degas's works feature dancers, making them particularly associated with the topic.
Despite his reputation as a pioneer of Impressionism, Degas preferred to be labeled a realism and rarely worked in the open air like his fellow Impressionists.
It wasn't until 1881 that Degas showed his only sculpture, The Little Dancer of Fourteen Years.
The nearly life-size wax figure of a dancer with actual hair and a cloth tutu elicited a significant reaction from critics, with the majority praising the figure's exceptional realism but condemning the dancer as ugly.
Over the course of four decades, Degas made a large number of further sculptures that were not shown to the public until a posthumous exhibition in 1918.
During the artist's lifetime, none of Degas's sculptures, including The Little Dancer of Fourteen Years, were bronze cast. These were made by foundry owner Adrien Hébrard at the request of Degas's family following his passing.
5. Louise Bourgeois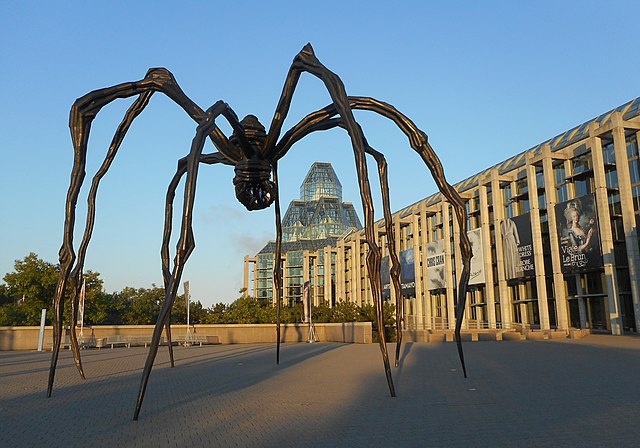 From 1911 until her death in 2010, Louise Joséphine Bourgeois was a well-known American artist who hailed from France.
Louise Bourgeois is widely known as a sculptor and installation artist, but she also dabbled in painting and linocut printing.
Her paintings explored themes of domesticity, family, sexuality, and the body, as well as themes of mortality.
She found solace in making the link between these ideas and childhood recollections. Although she showed with the Abstract Expressionists and her work shares characteristics with Surrealism and Feminism, Louise Bourgeois is not considered to be part of either of those movements.
Louise Bourgeois began using spiders as a central element in her work sometime in the late 1990s. Their efforts resulted in her most well-known sculpture, Maman, a steel and marble piece from which an edition of six bronzes was made (see above).
The sculpture by Bourgeois, which was first displayed in 2000 at Tate Modern's Turbine Hall as part of the Unilever Series, has most recently found a new home in Qatar's National Convention Center.
This Spider sculpture by Bourgeois is his largest to date. Maman also alludes to her mother's strength through metaphors involving spinning, weaving, nursing, and guarding. Her usage of spiders has earned her the moniker "Spiderwoman."
6. Camille Claudel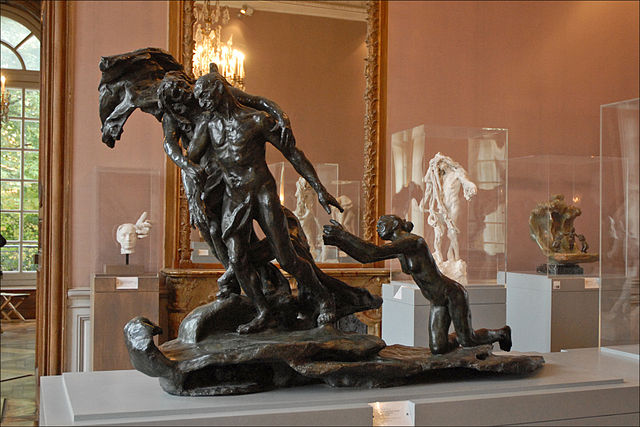 A French sculptor who worked primarily in bronze and marble, Camille Rosalie Claudel (8 December 1864 – 19 October 1943) is best known for her figurative sculptures.
After a somewhat unremarkable life, she passed away, only to be rediscovered for the groundbreaking brilliance of her work. Claudel is the subject of countless memoirs and documentaries, and her sculptures, such as "The Waltz" and "The Mature Age," have become iconic throughout the world.
As of 2017, Nogent-sur-Seine is home to the national Camille Claudel Museum. Musée Rodin in Paris contains a space dedicated to Claudel's art because of their long friendship.
The Musée d'Orsay in Paris, the Courtauld Institute of Art in London, the National Museum of Women in the Arts in Washington, DC, the Philadelphia Museum of Art, and the J. Paul Getty Museum in Los Angeles all have sculptures by Claudel on display.
7. Jean Arp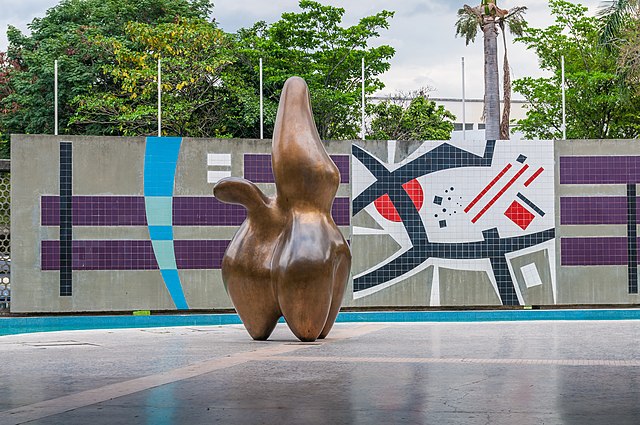 Hans Peter Wilhelm Arp, commonly known as Jean Arp in English, was a German-French sculptor, painter, and poet who lived from 16 September 1886 to 7 June 1966. He was widely recognized for his abstract and Dadaist works.
In the 1930s, the artist began using bronze and stone into his oeuvre in addition to his already established forte of collage and bas-relief. He created a number of little pieces with removable parts that the viewer may manipulate at will.
In addition to the Grand Prize for sculpture at the 1954 Venice Biennale, Arp won sculpture prizes at the 1964 Pittsburgh International, the 1963 Grand Prix National des Arts, the 1964 Carnegie Prize, the 1965 Goethe Prize from the University of Hamburg, and the Order of Merit with a Star of the German Republic, capping off a distinguished career.
8. Niki de Saint Phalle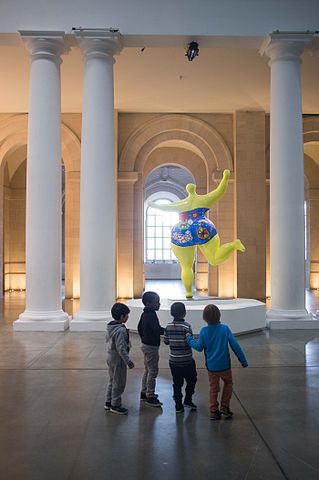 Niki de Saint Phalle, a French-American sculptor, painter, filmmaker, and creator of bright hand-illustrated books, died on May 21, 2002.
Saint Phalle was a pioneer in the field of monumental sculpture and was much admired for her dedication and contributions to the community.
She first gained international recognition for her passionate, violent assemblages depicting people being shot. These morphed into Nanas, which are gigantic, brightly colored sculptures of animals, monsters, and women that are meant to be humorous and amusing.
The Tarot Garden was her magnum opus, a sprawling sculpture garden filled with dozens of pieces as large as houses.
9. César Baldaccini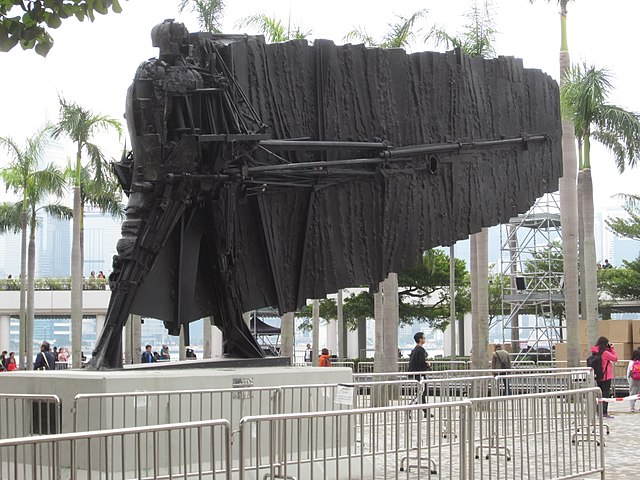 French sculptor César (born Cesare Baldaccini; 1 January 1921 – 6 December 1998) is also known by his birth name.
With his dramatic compressions (compacted autos, abandoned metal, or trash), expansions (polyurethane foam sculptures), and strange renderings of animals and insects, César was at the front of the Nouveau Réalisme movement.
Bas relief, Tortue, and Le Diable are in the permanent collection at le Centre national d'art et de culture Georges-Pompidou, while Facel Véga can be seen at the Musée d'art moderne de la Ville de Paris.
10. Jacques Lipchitz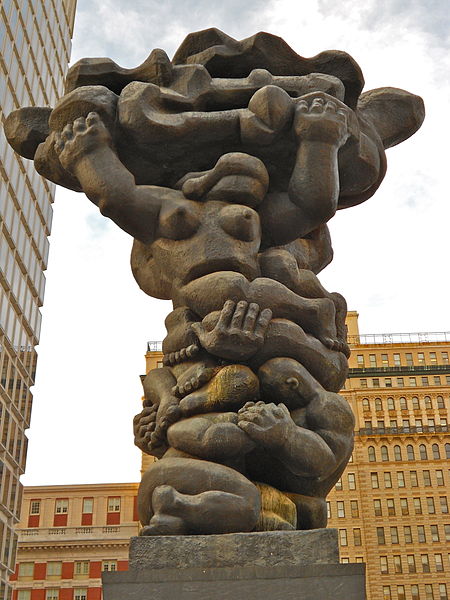 Sculptor Jacques Lipchitz was active during the period known as the Cubist era.
Before 1915–16, Lipchitz's art remained extremely figurative and legible, but following that year, the naturalist and descriptive elements were toned down in favor of the synthetic style of Crystal Cubism.
It was Léonce Rosenberg's Galerie L'Effort Moderne in Paris where Lipchitz had his first solo show in 1920. He escaped the Nazis and finally made his home in New York and then Hastings-on-Hudson.
In the summer of 1949, he participated in the Third Sculpture International Exhibition at the Philadelphia Museum of Art, together with 250 other sculptors. Seventy of the sculptors in a Life magazine shot from the show have been positively recognized, including him.
In 1954, a retrospective of Lipchitz's work made its way from New York's MoMA to Minnesota's Walker Art Center and Ohio's Cleveland Museum of Art. Small bronze sculptures from his series To the Limit of the Possible were displayed at New York's Fine Arts Associates in 1959.