The most famous french artists are house hold names in the art world and their art routinely sets new records at auctions every year.
France has produced some of the greatest artists that have ever lived. From the 18th century it spear headed new styles of art that shocked the art world most notably impressionism and then subsequently post-impressionism.
Out went the more symbolic styles of art often routed in religion and in came every day scenes of normal people.
This was the revolution in French art and it immortalized every day scenes for eternity.
Famous French Artists
1.

Claude Monet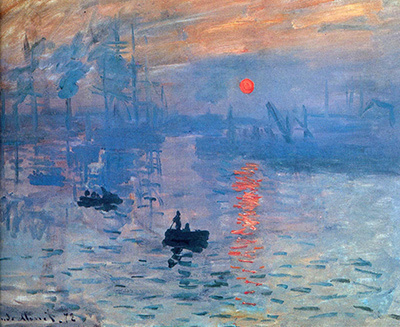 Claude Monet is arguably the most famous French artist of all time. His waterlilies are famous throughout the world and are studied in elementary schools globally.
Claude Monet was born in 1840 and passed away in 1926. He is best known as the founder of the impressionism movement. Furthermore, Claude Monet was the driving force behind this revolution in the world of art.
He was also the most consistent practitioner of the movement. The name is actually taken from a work he completed which was titled Impressionism, Sunrise which is often referred to as one of the most famous French paintings ever produced.
Claude Monet was known as a master of light. He had the ability to paint the same subject over and over again yet creating a completely different work of art because of his skills.
He is universally acknowledged as the best impressionist artists and his work is held as the standard that all others are judged by.
Claude Monet is best known for his series of water lilies, which he painted between 1896 and 1926. He also published series that explored smoke, steam, rain, and mist. His prolific collection contains around 250 works.
2.

Édouard Manet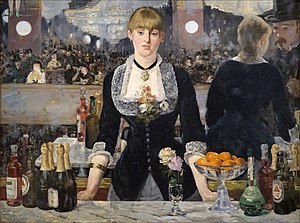 Édouard Manet was born in 1832 and died in 1883. While he had a short life, he is a powerful name in the world of French art.
He was one of the first painters in the 19thcentury to focus on modern subjects; however, he is not considered to be a true impressionist.
Édouard Manet is known as a realist. He rarely left the studio, which is reflected in his work.
His most famous work is titled Le Dejeuner Sur L'Herbe, which he published in 1863.
He is seen as a pivotal figure in the transition from realism to impressionism.
In this manner, the work of Édouard Manet had a tremendous amount of influence on the artists who came after him; however, his style is notably distinct from the artists who had careers in the later 19thand early 20thcenturies.
3.

Henri Matisse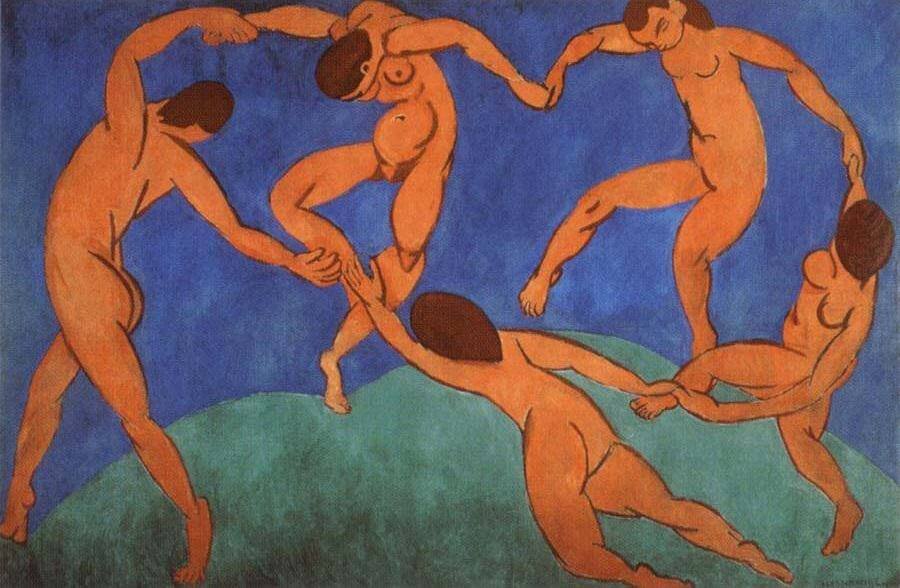 Henri Matisse was born in 1869 and 1954. He is known not only for painting but also printmaking, sculpture, and collage.
Along with Marcel Duchamp and Pablo Picasso, Henri Matisse is known as one of the most influential figures in all of modern art.
He worked using a wide variety of media. These include sculpture, paper cutouts, and more. He is best known for the masterpieces he crafted as a painter.
Today, Henri Matisse is known as a master of color. He was a leader of the Fauvism movement, which was an influential art movement that lasted for a short time during his career.
Henri Matisse is also known for a rivalry and friendship that he had with Pablo Picasso both of which are routinely top the list of famous artists of all time.
They both inspired each other. Henri Matisse is known for his masterpiece called Dance,which eh published in 1910. During his later years, Henri Matisse worked closely with colored paper and arranged them into collages.
4.

Edgar Degas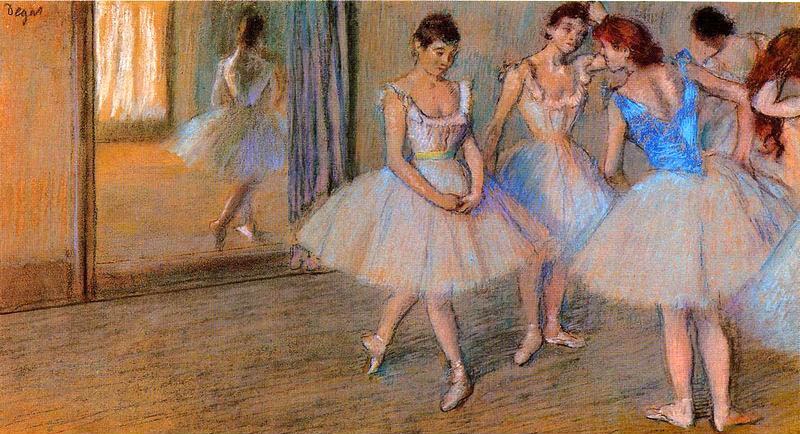 Edgar Degas was born in 1834 and passed away in 1917. His best known work is called The Absinthe Drinker, which he published in 1876. Edgar Degas is considered to be one of the founders of the French impressionism artists movement.
While he was closely involved with the movement in the beginning, he made efforts to distance himself from the movement during his later years.
From the 1870s until his passing, he explored the subject of dance. A significant portion of his paintings includes images of ballerinas, for which he is best known, many of which are pastel paintings.
His ballet series contains some of the most recognizable impressionist paintings ever produced.
He was able to capture movement like no other artist of the era, which is why is he considered one of the greatest French painters of all time.
In addition to his work, The Absinthe Drinker, he was also a renowned sculptor, with his best known work titled Little Dancer Aged Fourteen.
5.

Paul Cezanne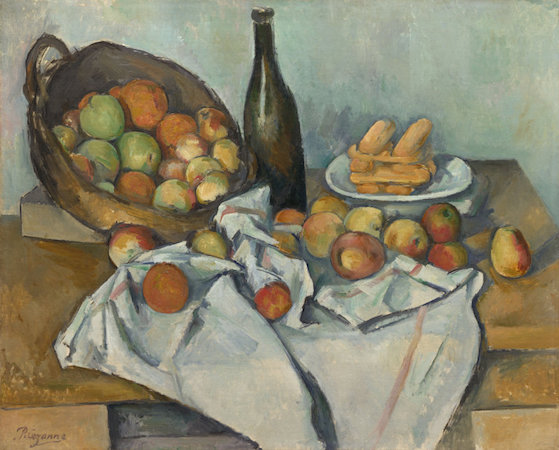 Paul Cezanne was born in 1839 and passed away in 1906 as one of the most celebrated painters of all time. He is the most famous artist of the post-impressionism movement.
His work acted as a bridge between the impressionist movement of the 18thcentury and the dominant style of the 20thcentury.
During his career, Paul Cezanne was known for creating great masterpieces using his palette knife. This is a phase that led to the development of modern expressionism.
In this manner, Paul Cezanne sought to create a measure of geometric simplification. He would paint an apple as a sphere and a tree trunk as a cylinder.
He best-known work, called The Bathers, was published in 1905. There are a number of famous artists, include Matisse and Picasso, who have stated that Paul Cezanne is the father of us all.
The complex multiple views that were captured by Paul Cezanne have been said to lead to the birth of cubism. In this manner, Paul Cezanne left his mark on art forever.
6.

Pierre-Auguste Renoir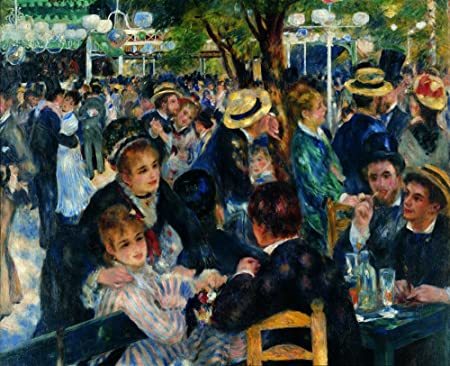 Pierre-Auguste Renoir was born in 1841 and passed away in 1919. He is one of the most prolific artists of all time and was one of the leading voices of impressionism.
While he was closely associated with the movement in the beginning of his life, he distanced himself from the movement at the end and drew much of his inspiration from classical art.
Pierre-Auguste Renoir is known for his numerous works depicting women. He liked to capture evolving Parisian society in addition to his nude and dance subjects.
Many of his works featured his close friends as they enjoyed everything that Paris had to offer, especially outdoors at the weekend.
He is best-known for his work titled Dance at Le Moulin de la Galette, which he published in 1876.
The paintings of Pierre-Auguste Renoir are known for being intimate and candid in addition to being saturated in light and color.
His unique and powerful style has made him one of the most celebrated artists of his era.
7.

Auguste Rodin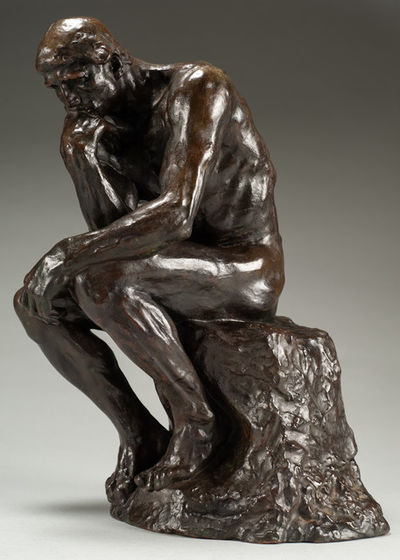 Auguste Rodin was born in 1840 and passed away in 1917. He was a renowned sculptor. While many sculptors drew their influences from the classic work of Greeks, Auguste Rodin decided to take a different approach.
This represented a shocking departure from centuries of sculpting that were steeped in tradition. Instead, he wanted to focus on realism.
In his work, Auguste Rodin sought to express emotion with the interplay of light and shadow. To that end, he used detailed, textured surfaces.
Also Read: Rodin Sculptures
His masterpiece was finished in 1902 and is called The Thinker, which nearly everyone has seen represented in some form in some part of the world.
He has been compared to Michelangelo and has been celebrated as the father of modern sculpture, even though he was roundly criticized while he was alive.
8.

Camille Pissarro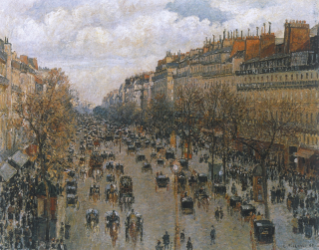 Camille Pissarro was a Danish and French impressionist who was born in the US Virgin Islands before moving to Paris. He was born in 1830 and died in 1903. His is known for his important contributions to both the impressionist and post-impressionist movements.
Camille Pissarro studied from some of the top artists who came before him, including Gustave Courbet, and his work influenced him greatly.
Some of the most famous works of Camille Pissarro include The Boulevard Montmartre at Night, which was published in 1897, and The Hermitage at Pontoise, which was published in 1867.
Camille Pissarro was known as a master of oil paint and this was reflected in his countless works. He most commonly painted landscapes and was able to capture them from different perspectives at different times of the day.
His work is regularly displayed at the National Gallery of Art as well as The Metropolitan Museum of Art. In addition to his work with impressionism, he is also associated with realism and pointillism.
9.

Paul Gauguin

Paul Gauguin was born in 1848 and died in 1903. His best known work is titled Where Do We Come From? What Are We? Where Are We Going?, which he published in 1898.
Paul Gauguin is most closely associated with the post-impressionism movement.
This movement was seen as an extension of the impressionism movement while rejecting many of its limitations. In this manner, the movement placed an emphasis on symbolic content along with abstract qualities.
This is where Paul Gauguin found his calling. He is arguably the most celebrated painter of the post-impressionism movement. He moved to Tahiti in 1891 and spent a large portion of his life on the island.
Many of the works of Paul Gauguin were inspired by his life there. One of his works, titled When Will You Marry?, was sold for close to $300 million back in 2015. This is the most expensive piece of art ever sold.
10.

Georges Braque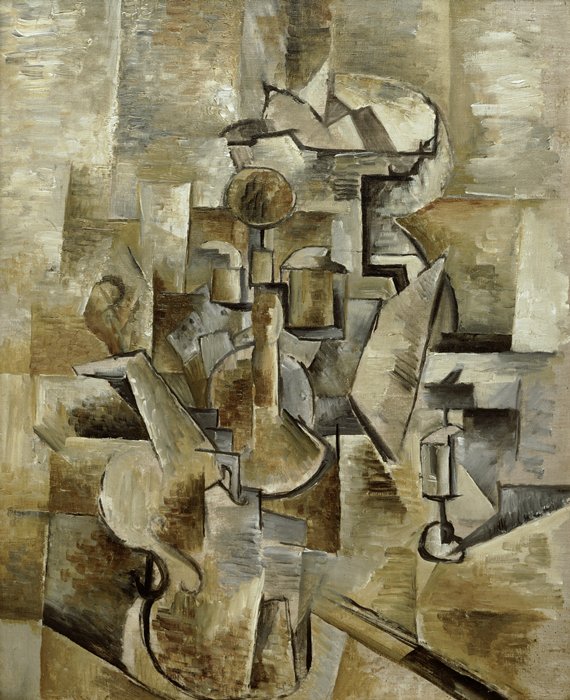 Georges Braque was born in 1882 and died in 1963. He is known as one of the most famous French painters of the 20thcentury. In addition to his work as a painter, he was also a collage artist, a printmaker, a sculptor, and a draughtsman.
He had an alliance with the Fauvism movement that started in 1905 and was one of the leading artists who led to the birth of cubism.
One of his most famous works was titled Fruit Fish and Glass, which was published in 1912.
In addition to his association with fauvism and cubism, he is also tied to the birth of the expressionism movement. His work is regularly displayed at The Museum of Modern Art.
11. Henri de Toulouse-Lautrec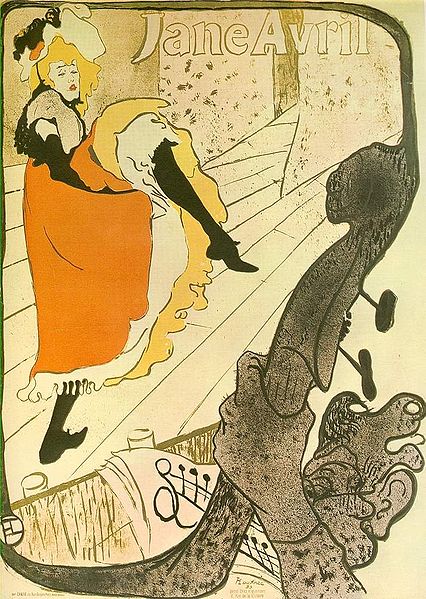 Henri de Toulouse-Lautrec is recognized for fusing the elements and grandeur of fine art with advertising, giving birth to the renowned theater posters and other works designed to attract spectators or visitors to nightclubs and other businesses.
During his childhood, he designed incredibly original posters that he sold to numerous shops across Paris for a good amount of money.
Toulouse-Lautrec was a wonderful artist, but he suffered from a bizarre and severe ailment caused by hereditary health issues induced by inbreeding since his parents were first cousins.
Also Read: Famous French Architects
Toulouse-Lautrec injured both of his legs in separate incidents as a youth, causing his leg development to be halted and giving him an extremely low height while having a massive chest.
Toulouse-work Lautrec's was among the most prominent of the Art Nouveau movement. He was a phenomenal painter who created some of the most compelling posters that have now become classic pictures of late 19th and early 20th century Europe.
12. Georges Seurat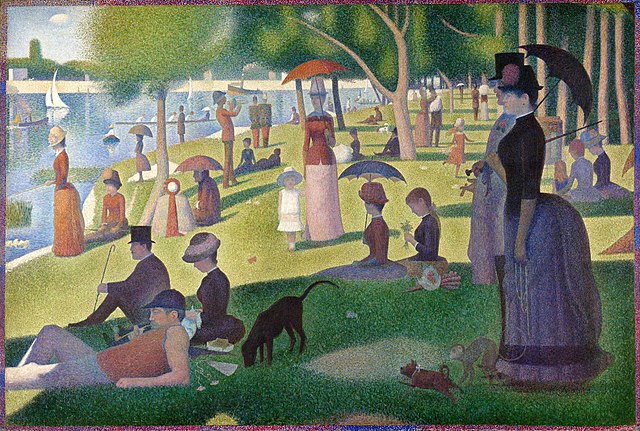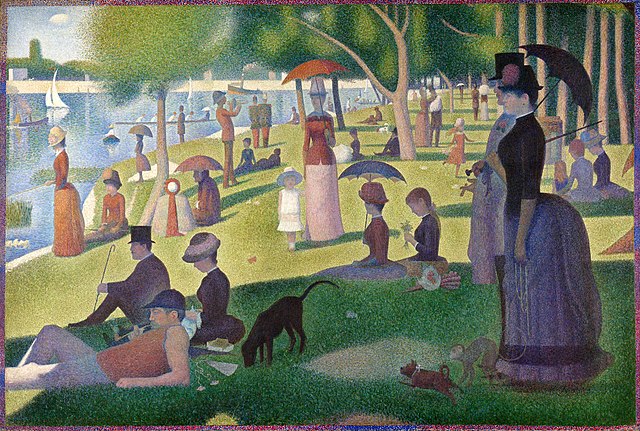 Georges Pierre Seurat was a French post-Impressionist painter who lived from 2 December 1859 to 29 March 1891. He invented the painting styles chromoluminarism and pointillism, and he employed conté crayon for rough-surfaced drawings on paper.
Seurat's creative nature united traits that are often regarded to be diametrically opposed and incompatible: on the one hand, his intense and sensitive sensitivity, on the other, a drive for logical abstraction and an almost mathematical accuracy of mind.
His large-scale masterpiece A Sunday Afternoon on the Island of La Grande Jatte (1884–1886) changed the course of contemporary art by introducing Neo-Impressionism, and it is considered a late-nineteenth-century painting icon.
13. Jean Auguste Dominique Ingres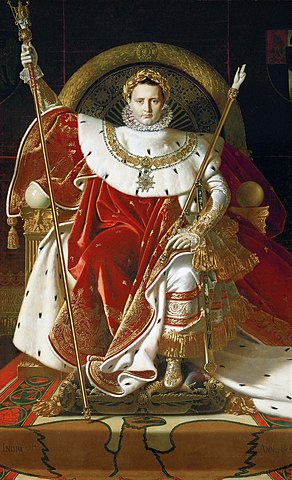 Jean-Auguste-Dominique Ingres was a neoclassical painter and draughtsman best known for his portraits and sketches. On August 29, 1780, he was born into a lowly French family.
Ingres intended to preserve art against what he viewed as the menace of popular Romanticism from the beginning of his career. As a result, he focused on Flemish and Italian Renaissance methods.
His style developed and stayed constant till the conclusion of his career. His contributions were crucial for subsequent contemporary painters such as Picasso and Matisse.
Early reviewers thought Ingres' work was strange, and his methods were out of fashion. His masterpiece, "The Vow of Louis XIII," catapulted him to stardom at the Salon de Paris.