The great Italian sculptors are some of the most influential in the history of art.
When it comes to its numerous contributions to the world of art, the Italian Renaissance is recognized as one of the most significant eras in history.
Sculptors would take the art form to unprecedented levels of realism by studying anatomy for thousands of hours and meticulously applying it with hammer and chisel.
Painters started to place a greater emphasis on aspects like as perspective, composition, light and dark, and a variety of other characteristics that would prove to elevate the quality of their work to new heights.
The great Italian artists produced sculptures and statues that had not been seen since early Greek and Roman times.
The names of some of the most notable artists of the Italian Renaissance are linked with aesthetic brilliance and greatness.
These sculptors were known to have researched extensively in order to make works that were noticeably superior than anything done before them.
Famous Italian Sculptors
1. Michelangelo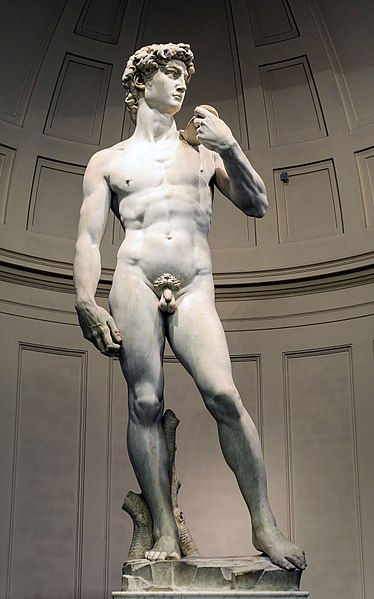 Michelangelo di Lodovico Buonarroti Simoni was born in 1475 in Italy and is regarded as one of the three most important figures of the Italian Renaissance movement.
He is more popularly known as Michelangelo, and many art historians and critics see him as the ideal Renaissance man due to his outstanding paintings, architectural achievements, sculptures, and literary works.
Michelangelo studied under some of the most notable luminaries of the early Renaissance period during his boyhood and as a youngster.
He intensively researched the human form and even dissected human cadavers to obtain a better understanding of anatomy, which many historians believe was one of the reasons he was able to create exceptionally lifelike sculptures.
Michelangelo's Pieta, along with a few other sculptures, are often regarded as among the finest works ever created. He is most known for painting the ceiling of the Sistine Chapel, but he also created other significant works throughout his career. Michelangelo's David is regarded as one of the finest sculptures in history.
2. Donatello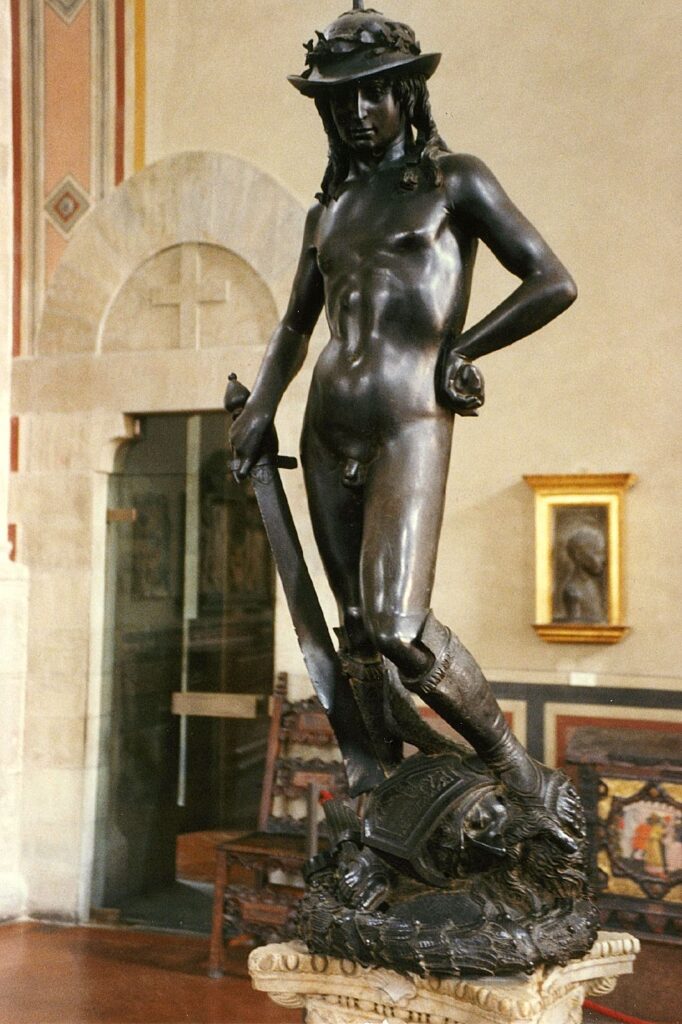 The closing years of the Italian Renaissance period often contain some of the movement's most prominent personalities. Donato di Niccol di Betto Bardi, commonly known as Donatello, is often regarded as the most influential artist of the early Renaissance, influencing artists such as Leonardo da Vinci and Michelangelo.
Donatello was born in Florence, Italy in 1386 and started his apprenticeship as a goldsmith before becoming an apprentice to the famed architect and designer, Filippo Brunelleschi.
Numerous of Donatello's paintings depicted characters from the early Christian movement, such as John the Baptist and many of Jesus' followers.
Donatello's representation of the Bible's David is one of his most renowned sculptures, but several of his other works, including Penitent Magdalene, Saint John the Evangelist, and others, are among the best from the early Renaissance period.
3. Gian Lorenzo Bernini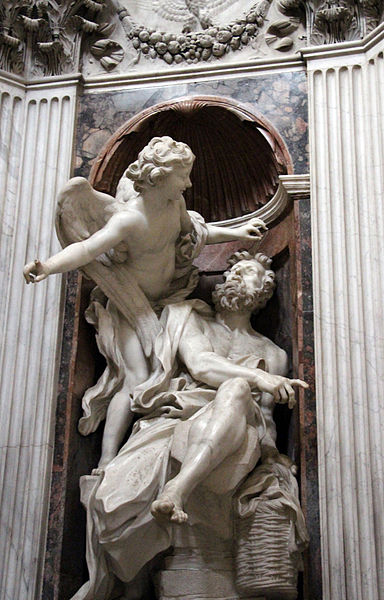 During the Baroque period, many painters concentrated their efforts on creating works that featured people from the Christian religion, notably the Catholic faith.
Gian Lorenzo Bernini is widely regarded as an iconic sculptor of the 17th century, and he is recognized with creating some of the most defining sculptures of the period.
Also Read: Bernini Sculptures
Bernini, who was born in Naples, Italy, was widely regarded as a child prodigy, with some dubbing him the "Michelangelo of his century."
Bernini's talent was evident in the many various media he was capable of producing with. He was not only a talented painter, but he also created outstanding architectural designs such as the Piazza San Pietro and the colonnades in front of Saint Peter's Basilica.
Many of Bernini's bust sculptures are recognized as among of the 17th century's finest masterpieces.
4. Marino Marini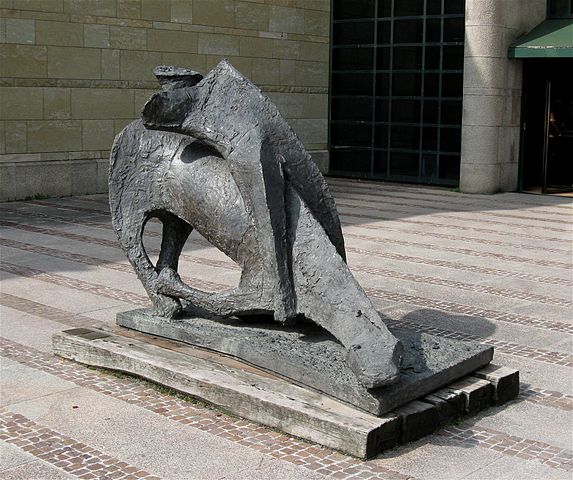 Marino Marini (27 February 1901 – 6 August 1980) was a sculptor and educator from Italy.
Marini created sculptures based on numerous subjects, including equestrian, Pomonas (nudes), portraits, and circus characters.
In elaborating these ideas, he relied on Etruscan and Northern European art traditions. His goal was to create magical imagery by interpreting ancient topics through the lens of contemporary issues and technology.
Marini is most known for his stylized equestrian sculptures, which depict a man riding a horse with extended arms. The artist's reaction to the changing setting of the contemporary world is reflected in the development of the horse and rider as a subject in Marini's paintings.
In Florence, there is a museum devoted to his work in the old church of San Pancrazio.
His work may also be seen in institutions such as Milan's Civic Gallery of Modern Art, the Tate Collection, The Angel of the City at the Peggy Guggenheim Collection, Venice, the Norton Simon Museum, Museum de Fundatie, and Washington, D.C.'s Hirshhorn Museum and Sculpture Garden.
5. Benvenuto Cellini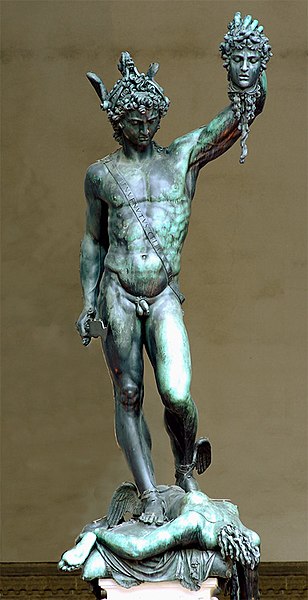 Cellini, Benvenuto (November 1, 1500 – February 13, 1571) was an Italian jeweler, sculptor, and author. Cellini's most well-known existing works are the Cellini Salt Cellar, Perseus with the Head of Medusa, and his autobiography, which has been dubbed "one of the most significant texts of the sixteenth century."
Apart from his gold and silver creations, Cellini created sculptures on a greater scale. Probably one of the most significant works of his French time is the Golden Gate at the Château de Fontainebleau.
Only the bronze tympanum of this incomplete piece, which depicts the Nymph of Fontainebleau (Paris, Louvre), survives, although the whole composition may be seen via archives, preparatory sketches, and reduced castings.
6. Filippo Brunelleschi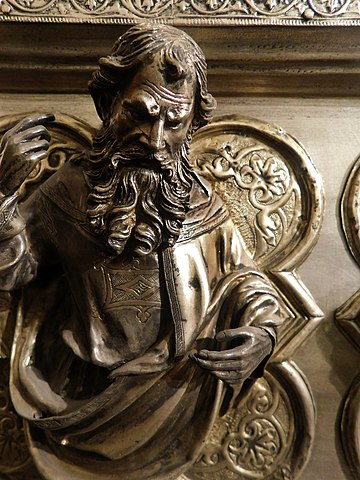 Filippo Brunelleschi (1377 – 15 April 1446) was an Italian architect, designer, and sculptor who is today regarded as the first modern engineer, planner, and single construction supervisor. Brunelleschi received the first patent in the Western world in 1421.
He is best known for designing the dome of the Florence Cathedral, a feat of engineering not seen since antiquity, as well as for pioneering the mathematical technique of linear perspective in art, which governed pictorial representations of space until the late nineteenth century and influenced the rise of modern science.
Other architectural achievements, sculpture, mathematics, engineering, and ship design are also among his talents. The majority of his surviving works are housed in Florence, Italy.
Brunelleschi's earliest existing sculptures are two miniature bronze statues of evangelists and saints (1399–1400), which were created for the altar of Pistoia Cathedral's Crucifix Chapel.
This work was halted around the beginning and close of 1400, when Brunelleschi was appointed to serve for about four months on two representative councils of the Florentine government.
Brunelleschi subsequently abandoned sculpting in favor of building and optics, although he continued to get contracts for sculpture until at least 1416.
7. Luca della Robbia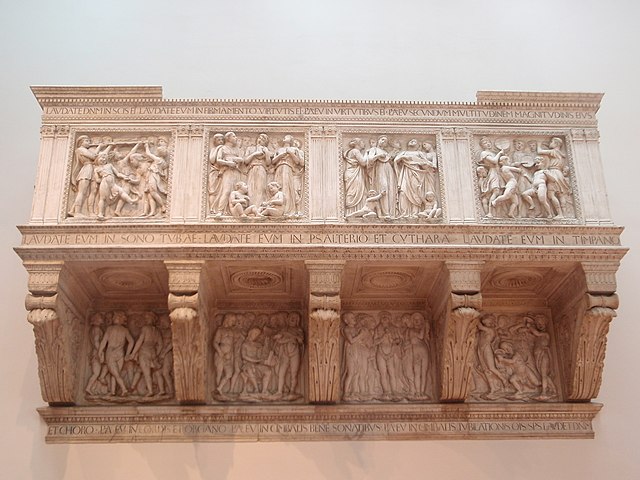 Luca della Robbia (1399/1400–1482) was a Florentine sculptor. Della Robbia is most known for his vibrant, tin-glazed terracotta statues, a technique he devised and passed on to his nephew Andrea della Robbia, as well as to his great-nephews Giovanni della Robbia and Girolamo della Robbia.
Though he was a prominent stone sculptor, he specialized in terracotta after establishing his technique in the early 1440s. His vast studio produced both affordable mass-made works cast from molds and more pricey one-of-a-kind personally sculpted pieces.
The bright, polychrome glazes enhanced the durability and expressiveness of his compositions. His art is renowned for its charm, as opposed to the drama of some of his contemporaries.
The Nativity (about 1460) and Madonna and Child (around 1475) are two of his most renowned paintings. In stone, his most renowned work, the choir gallery, Cantoria in the Florence Cathedral (1431–1438)(shown above), is also his first important assignment.
Della Robbia was compared to the sculptors Donatello and Lorenzo Ghiberti, the architect Filippo Brunelleschi, and the painter Masaccio by his countrymen Leon Battista Alberti.
Alberti's inclusion among contemporary artists of this level highlights the fascination and power of Luca's marble and bronze work, as well as the terra-cottas that have always been linked with his name.
His sculptures were very popular during his lifetime, and many were transported outside of Florence; bigger pieces could be dismantled for transport. In 1446, he purchased a huge mansion with a workshop, which would serve as the family workshop's basis until the 1520s.
Luca della Robbia was chosen head of the Florentine Guild of Sculptors in 1471, but declined due to his advanced age and frailty. However, it demonstrates the high regard in which he was considered by his contemporaries. He died in February 1482 in Florence, leaving with him the majority of his tin-based glaze secrets.
8. Andrea del Verrocchio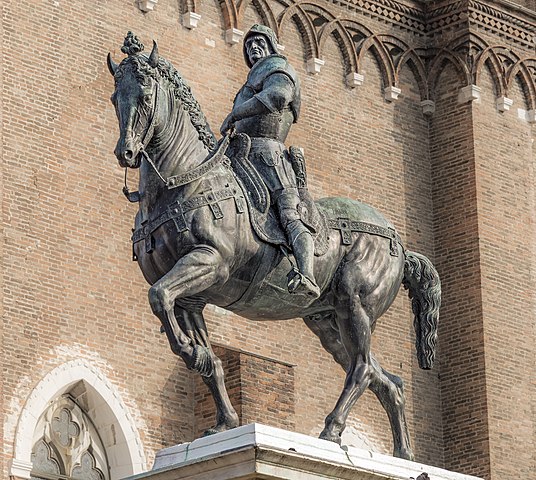 Andrea del Verrocchio (1435 – 1488), born Andrea di Michele di Francesco de' Cioni, was an Italian sculptor, painter, and goldsmith who was the master of a prestigious studio in Florence.
He was probably given the surname Verrocchio after his teacher, a jeweller. Few paintings are positively ascribed to him, although he educated a number of notable painters at his studio.
Leonardo da Vinci, Pietro Perugino, and Lorenzo di Credi were among his students.
His greatest accomplishment was as a sculptor, and his last work, the Equestrian statue of Bartolomeo Colleoni in Venice(shown above), is widely considered a masterpiece.
In 1475, Condottiero Colleoni, a former Captain General of the Republic of Venice, died and bequeathed the Republic a sizable portion of his fortune on the condition that a monument of himself be commissioned and installed in the Piazza San Marco.
In 1479, the Republic indicated that it would accept the inheritance, but that the statue would be put in the open area in front of the Scuola San Marco, since sculptures were not authorized in the Piazza. A competition was held to choose a sculptor.
Three sculptors competed for the contract: Florence's Verrocchio, Venice's Alessandro Leopardi, and Padua's Bartolomeo Vellano. Verrocchio used wood and black leather to create a model of his suggested sculpture, whereas the others used wax and clay.
Verrocchio was given the contract when the three models were displayed in Venice in 1483. He subsequently established a workshop in Venice and completed the final clay model, which was ready to be cast in bronze, but died in 1488 before this could be accomplished.
He had requested that his disciple Lorenzo di Credi, who was then in charge of his Florence studio, be entrusted with the task of completing the statue, but after a lengthy delay, the Venetian state commissioned Alessandro Leopardi to do so.
The monument was subsequently mounted on a Leopardi-designed pedestal in Venice's Santi Giovanni e Paolo Basilica, where it still stands today.
9. Andrea Pisano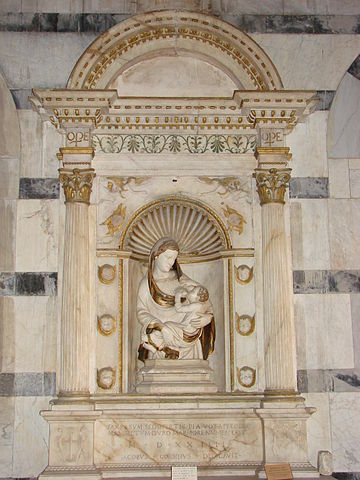 Andrea Pisano (Pontedera, 1290 – Orvieto, 1348), also known as Andrea da Pontedera, was a sculptor and architect from Italy.
Pisano began his career as a goldsmith. Around 1300, Pisano became a disciple of Mino di Giovanni, with whom he collaborated on the sculpture for S. Maria della Spina in Pisa and elsewhere.
He produced the majority of his works in Florence, and his mature style owes more to Giotto di Bondone than to his earlier teacher.
Of the three world-famous bronze doors of Florence's Baptistery, the earliest on the south side was created by Pisano; he began work in 1330 and completed it in 1336. It is composed of a series of miniature quatrefoil panels, the lowest eight of which depict solitary figures of the Virtues and the remainder of which contain scenes from John the Baptist's life.
Andrea Pisano also created several significant works of marble sculpture while residing in Florence, all of which have a striking resemblance to Giotto's work. He replaced Giotto as Master of the Florence Cathedral's Works in 1340.
There he created a series of reliefs, presumably intended by his old tutor, including the double band of panel-reliefs for the great campanile, which Pisano completed.
The Four Great Prophets, the Seven Virtues, the Seven Sacraments, the Seven Works of Mercy, and the Seven Planets are the topics of these. The duomo houses the majority of Pisano's other Florentine marble masterpieces.
In 1347, he was appointed Master of the Works at Orvieto Cathedral, which Lorenzo Maitani had previously planned and completed. Pisano's sole known works are these and the aforementioned doors. Pisano also had a role in emancipating contemporary art from Byzantine influence.
10.

Maurizio Cattelan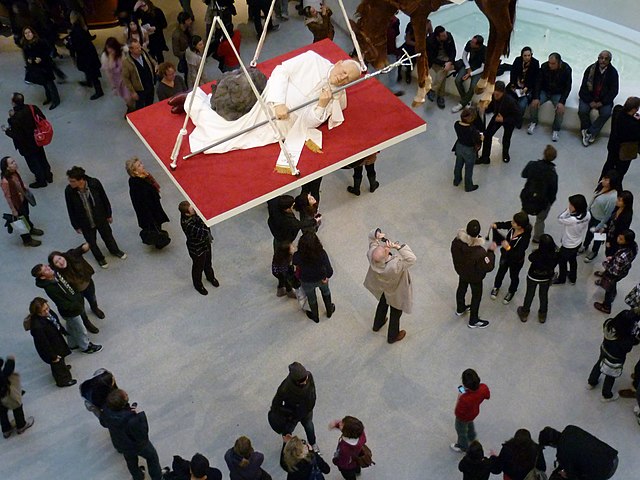 Maurizio Cattelan was born in Italy on 21 September 1960. Cattelan is most known for his hyper-realistic sculptures and installations, but he also curates and publishes.
Due to his humorous approach to painting, he is usually referred to as the art world's clown or prankster. Cattelan is a self-taught artist who has shown globally in museums and Biennials.
The Guggenheim Museum in New York had a retrospective of his work in 2011. Among Cattelan's most well-known pieces are America, which has a solid gold toilet; La Nona Ora(shown above), a sculpture representing a fallen Pope struck by a meteorite; and Comedian, which features a fresh banana duct-taped to a wall.
11. Jacopo Sansovino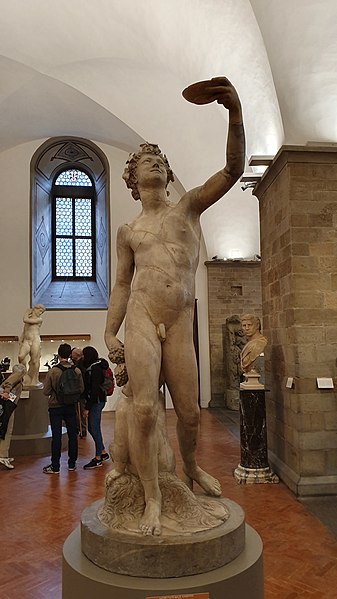 Sculptor and architect Jacopo d'Antonio Sansovino (2 July 1486 – 27 November 1570) is most well-known for his work in and around Venice's Piazza San Marco. When it comes to the development of Venetian Renaissance architecture, these pieces are crucial.
His most notable works include the rusticated Zecca (public mint), the elaborately adorned Loggetta and its sculptures neighboring the Campanile, and several statues and reliefs for the Basilica of San Marco, all located near the Piazza San Marco in the heart of Venice.
His magnum opus is the Biblioteca Marciana, or Saint Mark's Library, located across the piazzetta from the Doge's Palace. More than 30,000 ducats (over 50 years) and a lot of sweat and blood went into its construction.
In it, he was able to appeal to the Venetians' penchant for ornamentation by reinterpreting the language of classicism in architecture.
12. Alessandro Algardi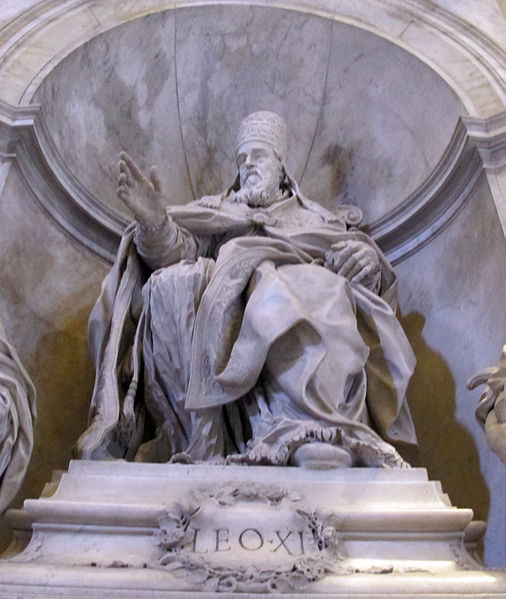 Italian high-Baroque sculptor Alessandro Algardi (July 31, 1598–June 10, 1654), who worked almost exclusively in Rome in his later decades, was a prominent opponent of Gian Lorenzo Bernini along with Francesco Borromini and Pietro da Cortona.
His portrait busts, which capture his subjects' essence with remarkable vitality and dignity, have become his signature work.
In 1634, Cardinal Ubaldini (Medici) commissioned Algardi to create a tombstone for his great-uncle, Pope Leo XI, the third of the Medici popes, who had ruled for for a month in 1605.
The busts of Laudivio Zacchia, Camillo Pamphilj, Muzio Frangipane, and his sons Lello and Roberto are just a few examples of Algardi's portraiture, in which he shows an obsessive attention to details of psychologically revealing physiognomy in a sober but immediate naturalism, and minute attention to costume and draperies.
He was more in tune with Duquesnoy's classically restrained baroque than with the more emotionally charged styles of other baroque performers. From an artistic standpoint, his best works were portrait statues and groups of children, subjects for which he was required to stick very closely to life.
His terra cotta models, some of which were completed pieces of art, were much sought after by collectors. The Hermitage Museum in Saint Petersburg houses an exceptional collection of terracotta models.
13. Giambologna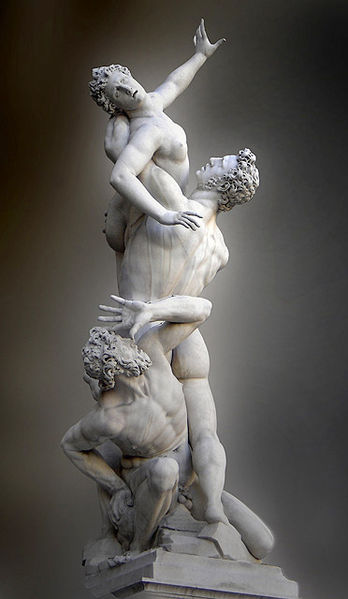 Late Mannerist sculptor Giambologna (1529 – 13 August 1608) was the final major Italian Renaissance sculptor. His huge workshop turned out both monumental and miniature works in bronze and marble.
Giambologna's reputation grew thanks to his works' fluid, dynamic motion and sophisticated, nuanced surface finish.
Mercury, a statue of whom he created four different variations, stands on one foot, held aloft by a zephyr. As is typical of Giambologna's work, the god is depicted with one arm raised, pointing upward in a gesture taken from the canon of classical rhetoric.
The Abduction of a Sabine Woman (1574-82), a marble sculpture, is another of his most well-known works and takes center stage in the Loggia dei Lanzi on Florence's Piazza della Signoria. Incredibly, all three of the figures in this marble sculpture are carved from a single block of stone.