The Musée d Orsay is one of the most famous art museums in France and one that has a reputation for holding some of the world's most incredible, must-see works of art.
Located on the Seine River, the Musée d Orsay was established in 1900 and has since become one of the most traveled destinations for art lovers that visit the historic city of Paris.
In this article, we'll take a look at 10 of the most famous Musée d Orsay paintings that are widely considered to be must-see works of art.
Famous Musee d Orsay Paintings
1. Bal du Moulin de la Galette – Pierre-Auguste Renoir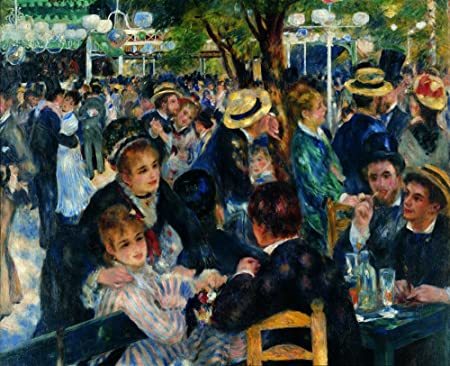 One of the Musée d Orsay's biggest attractions is a famous painting that was done by Pierre-Auguste Renoir, who is considered to be one of the greatest artists from the late 19th century.
Known for his Impressionist works, Renoir had a unique talent when it came to producing paintings that capture some of the popular activities enjoyed by Parisian socialites from the time period.
This painting is one that portrays such a scene and art critics and historians view it as one of the most notable Impressionist paintings in history. Finished in 1876, this work depicts what would have been a typical Sunday afternoon gathering at the Moulin de la Galette.
This location was one that Renoir himself frequented, as well as many of his friends and colleagues, who were also some of the Impressionist movement's most celebrated artists.
Renoir's mastery of shadows and light are on full display in this historic painting, which is featured in a center partition in the Musée d Orsay's Impressionist painting exhibit.
2. Olympia – Edouard Manet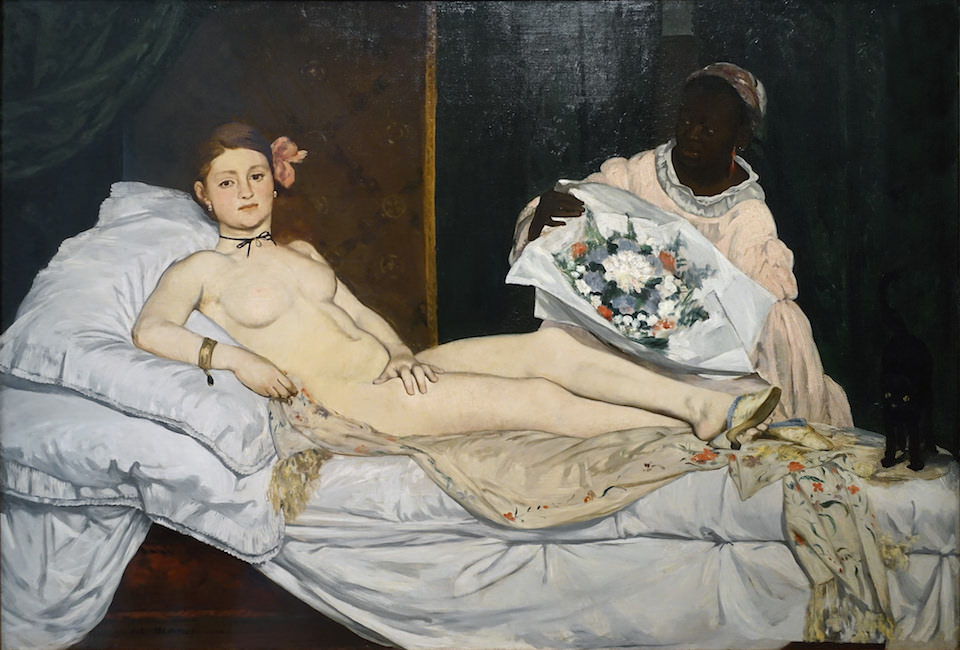 Known for his suggestive and often controversial paintings, Edouard Manet is another prominent artist from the 19th century which is proudly displayed at the Musée d Orsay.
The most well-known Manet painting exhibited in the museum is also one that is said to be one that was controversial at the time when it was first revealed to the public.
The work was done in 1863 at a time when it was still mostly considered distasteful to portray a male or female nude figure in certain ways that were sexually suggestive. The painting, titled Olympia, aroused a great deal of protest from critics and others shortly after it was first exhibited in Paris.
It depicts a nude woman laying on a couch, staring into the viewers' eyes with a promiscuous disposition. Some historians and critics believe the woman portrayed in the painting was a well-known harlot, which would help to explain why Manet's painting received so much vitriol from the Parisian public.
3. Self-Portrait(1889) – Vincent van Gogh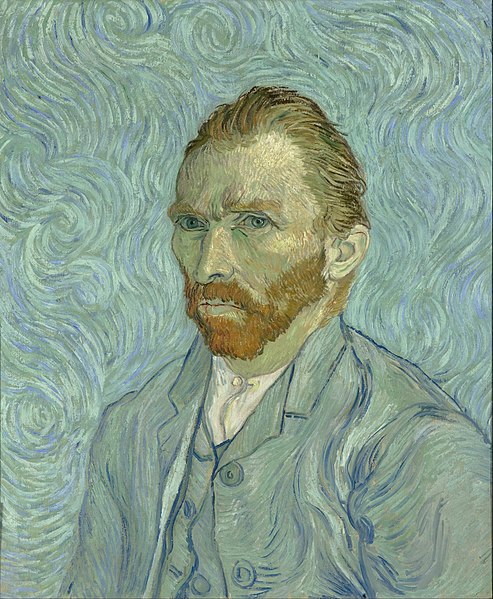 Vincent van Gogh is an artist whose work is always prominently displayed in museums across the world. He is best-known for his Post-Impressionist paintings in which his swirling brush strokes evoked a sense of movement and liveliness about his work.
Among the many different types of van Gogh paintings, his self-portraits are said to be the most coveted among collectors and exhibits alike.
Also Read: Famous Paintings in the Louvre
One of the Musée d Orsay's most impressive exhibits displays various van Gogh paintings, but it is his work that is titled Self-Portrait (1889) that is central to the entire museum's collection on the famous painter.
This self-portrait is one of the most iconic depictions of the artist and was done in a time when many historians and critics, as well as psychologists suggest that he may have been in the middle of a manic episode—based on the erratic brushwork and monochrome coloration of the painting.
4. London, Houses of Parliament – Claude Monet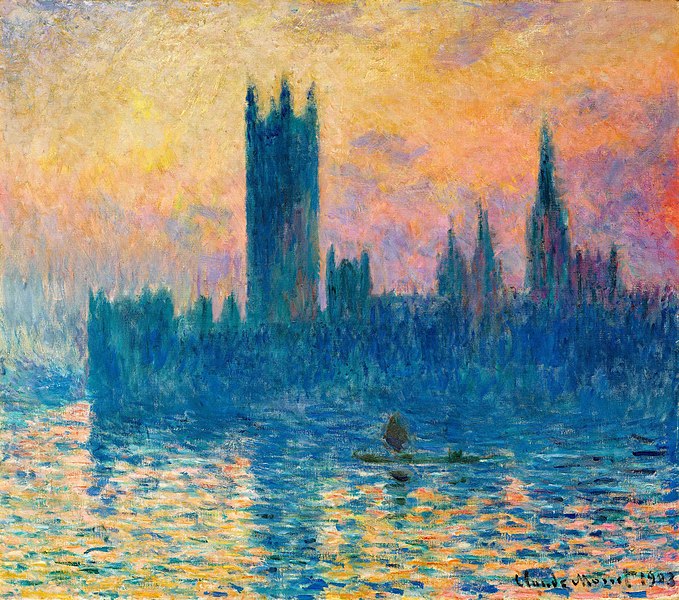 Claude Monet is remembered as the "Father of Impressionism" and many of his works are still considered to be among the greatest paintings from the 19th century movement.
He was an artist that lived most of his life in or around Paris and the Musée d Orsay is one of the few places in the world that contains multiple pieces of artwork from Monet in a single exhibition.
One of the museum's most visited works from this artist is titled London, Houses of Parliament. This distinct painting is said to be one of the single-most celebrated works from the Impressionist movement.
Finished in 1904, the painting depicts the famous structures in London from a view across the Thames as the sunset casts a reddish glow across the water's surface.
5. The Cardplayers – Paul Cézanne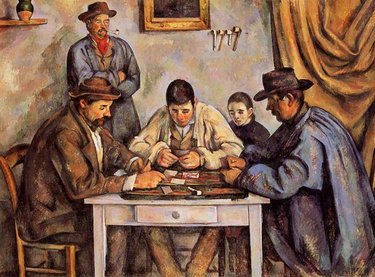 The Musée d Orsay holds an exhibit that is devoted to still-life paintings from some of the greatest painters of the popular 19th century style.
Paul Cézanne is remembered as one of the most gifted painters from the Impressionist movement and he is known to have devoted much of his career to painting still-life works that feature everything from fruits to statues.
Few paintings have been more reproduced than Cézanne's work that is known as The Cardplayers. This 1895 oil painting depicts two older gentlemen that are seated at a table engaged in a game of cards that both of the men seem to be devoting their full attention to.
It was sold in 2011 to the Royal Family of Qatar for an astounding price that some with knowledge of the purchase say was as much as $300 million.
6. Le Déjeuner Sur l'Herbe – Edouard Manet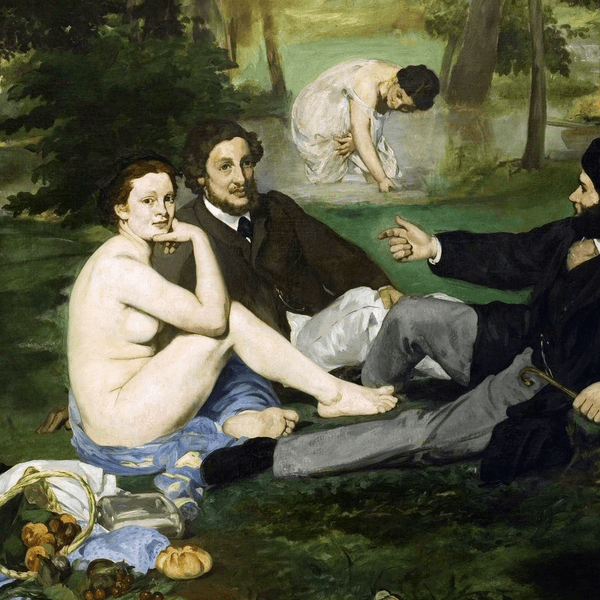 Another painting that is exhibited in the famous museum is said to be nearly as controversial as Edouard Manet's previous work, Olympia.
The artist was known for painting subject matter that was well beyond that which was normally considered acceptable among French society at the time and this painting is another example of his willingness to push those boundaries to their limit.
The painting is titled Le Déjeuner Sur l'Herbe and was finished in 1863. It depicts a group of young men and women sitting together in a forest as one of the young ladies is seen bathing in the background.
This iconic image is one that draws an immense amount of visitors each year to the Musée d Orsay and is said to be one of Manet's most well-known paintings.
7. Starry Night Over the Rhône – Vincent van Gogh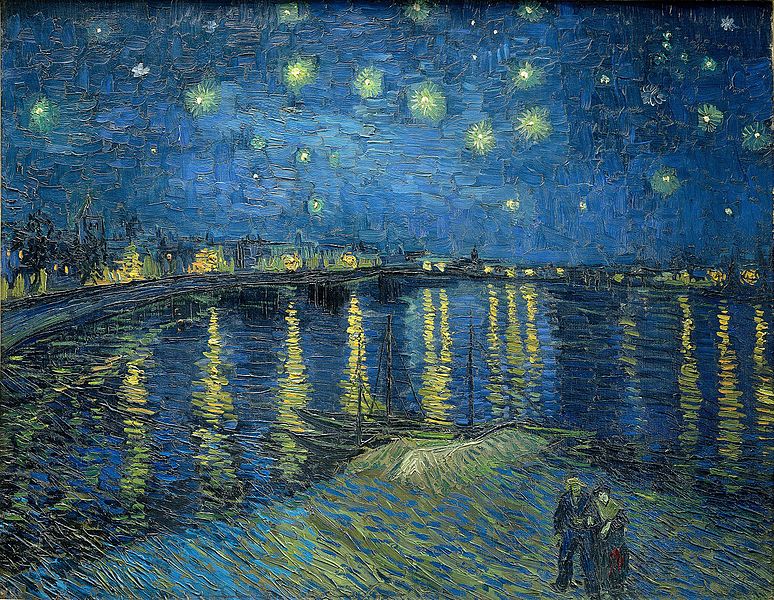 Another prominent painting done by Vincent van Gogh is displayed within the Musée d Orsay. This painting is considered to be one of van Gogh's most iconic works as he created a series of night paintings that each displayed similar brush work and perspective from the famous artist.
The artwork is titled Starry Night Over the Rhône and was completed by van Gogh in 1888 just a few short years before the artist took his own life.
It is widely speculated that he struggled with manic depression and other mental illnesses, but van Gogh's artwork and painting style are still among the most distinguished of any painter from this era.
Similar to his painting titled Starry Night, this work features a black and blue sky with the river's waters reflecting the colors, as well as the brightly-lit stars overhead.
8. The Gleaners – Jean-François Millet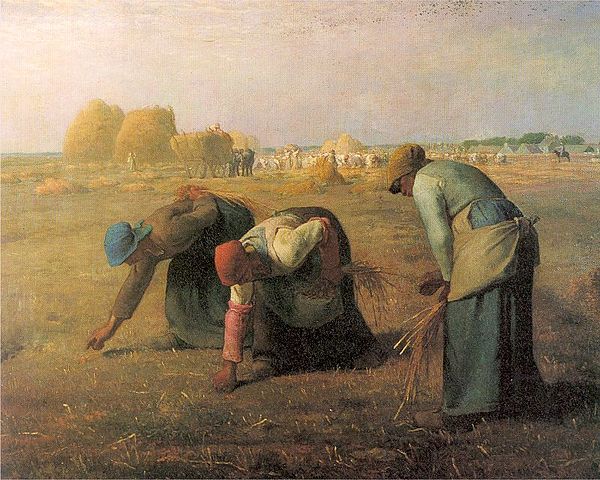 Jean-François Millet is said to be one of the most well-known artists from the famous painting style that's known as the Realism movement.
The French painter's distinct method of depicting the various day-to-day activities of the average person is quite unlike any other artist's work from the mid–19th century.
The Musée d Orsay contains one of Millet's paintings that many critics consider to be his greatest masterpiece. Titled The Gleaners, this painting is one of the more iconic images that is meant to represent rural France and the peasant class that inhabited the small farming villages around the country.
The incredible level of detail in Millet's painting style is why so many critics and historians recognize him as the greatest painter of this movement.
9. The Ballet Class – Edgar Degas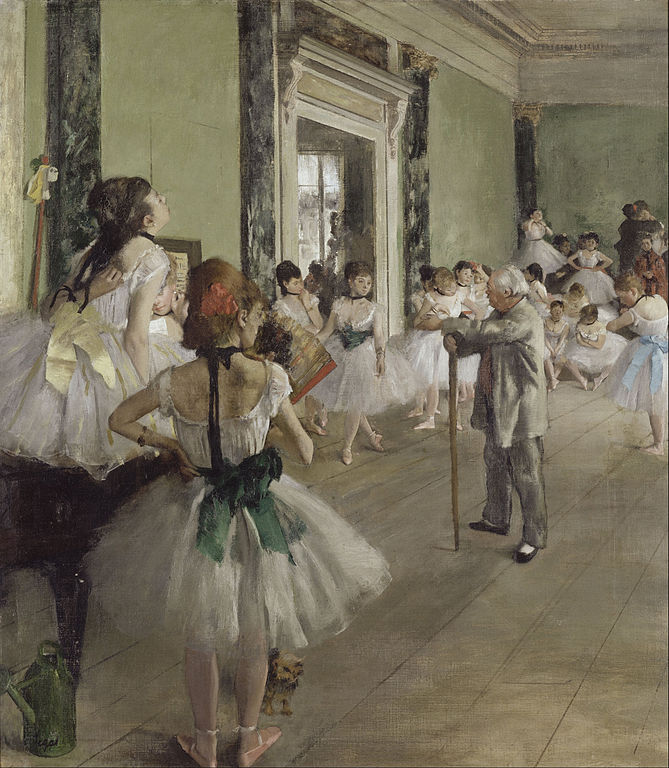 Another work that seems to captivate every visitor to Paris' Musée d'Orsay is a painting that was done by Edgar Degas. The artist was known to have produced works in a wide variety of different styles and his attention-to-detail is like none other in many of these paintings.
The museum is home to Degas' painting that is titled The Ballet Class, which was a Realism painting that was finished in 1874.
This work displays Degas' incredible command of color, light and other areas, but it contains a distinctly striking perspective. The young ballets are gathered around the famed ballet master, Jules Perrot at the end of a lesson.
10. Coquelicots – Claude Monet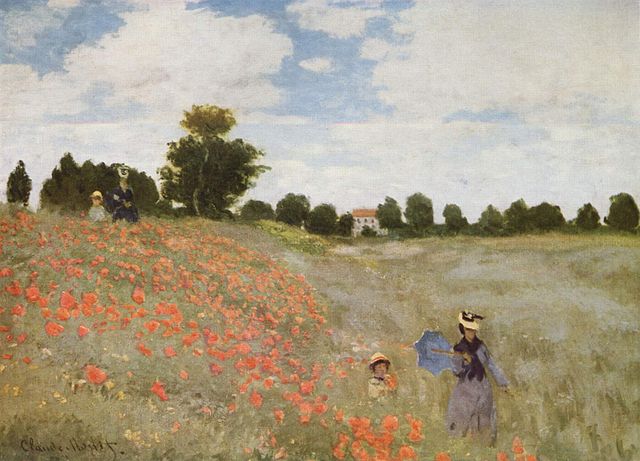 Our list of the Musée d'Orsay's greatest paintings would not be complete without mentioning Monet's illustrious painting that many critics point to as one of his most underrated works.
The artist was known to have created a number of paintings that depicted poppy fields and they form a unique series of works that are unlike any other nature painting.
This particular painting is titled Coquelicots and was done in 1873. It depicts a mother and her young daughter strolling through the field of bright-red poppies while the trees line the outer edge of the field.