New York is world famous for it's architecture, from the iconic skyline to some of the greatest cathedrals and modernist buildings.
With many multi-billion commercial real estate projects throughout it's history(and today) it is of no surprise that the competition between architects to win the design competitions for them is fierce.
This has attracted some of the best talent in the world with many architects looking to stamp their mark on the Big Apple.
Below are some of the most famous New York Architects who were either born there or have made a substantial contribution to the city's world renowned built environment.
Famous New York Architects
1. Jeanne Gang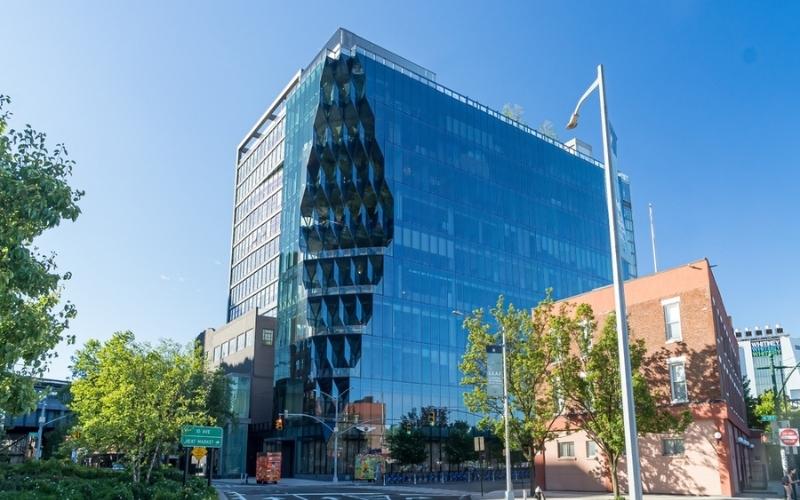 Jeanne Gang (born March 19, 1964) is an American architect and the founder and head of Studio Gang (founded in 1997), a Chicago, New York, and San Francisco-based architectural and urban design firm.
Gang rose to prominence after completing the Aqua Tower, the world's highest woman-designed structure at the time.
Also Read: Churches in New York
Aqua has since been overtaken by the neighboring St. Regis Chicago, which was also designed by her.
While Gang burst onto the scene for her works in Chicago, subsequently she has more than made her mark on the New York skyline.
40 10th Avenue(previously known as Solar Carve) was Studio Gang's first commission in New York. The building has a curtain wall in the form of a chiseled diamond that was designed to prevent shadows from being projected onto the High Line park that is next to the structure.
In addition, it is said that the facade lowered the amount of heat gain, lessened the glare for motorists on the West Side Highway, and prevented migrating birds from colliding with the building.
Gang has been named as one of the most significant architects of her generation, and her work has received several awards.
2. Daniel Burnham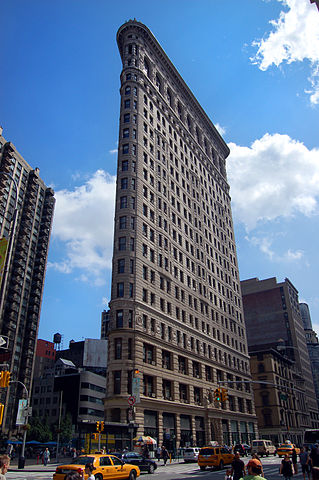 Daniel Hudson Burnham FAIA was an American architect and urban planner who lived from September 4, 1846 to June 1, 1912. He may have been "the most effective power broker the American architectural profession has ever produced," as a proponent of the Beaux-Arts trend.
He was a prominent Chicago architect who was chosen as the Director of Works for the 1892-93 World's Columbian Exposition, affectionately known as "The White City."
He played key roles in the construction of master plans for a number of cities, including the Plan of Chicago and designs for Manila, Baguio, and downtown Washington, D.C.
He also created a number of significant skyscrapers in Chicago, the triangular Flatiron Building in New York City, Union Station in Washington D.C., London's Selfridges department store, and San Francisco's Merchants Exchange.
Despite being most renowned for his skyscrapers, city planning, and the White City, over one-third of Burnham's entire production – 14.7 million square feet (1.37 million square meters) – was comprised of retail malls.
3. Annabelle Selldorf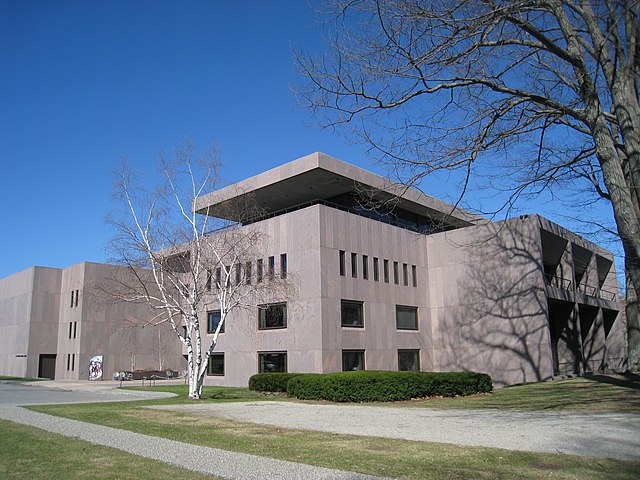 Annabelle Selldorf (born 1960) is a German-born architect and the founding principle of Selldorf Architects in New York City.
She is a member of the American Institute of Architects (FAIA) and the 2016 AIANY Medal of Honor winner.
Her works include the Sunset Park Material Recovery Facility, the Neue Galerie New York, The Rubell Museum, 10 Bond Street, and many structures for the LUMA Foundation's new modern art complex in Arles, France.
Other noteworthy projects include the Museum of Contemporary Art San Diego, Hauser & Wirth's new gallery on 22nd Street in Chelsea, and an Interpretation Center in the Qianlong Garden in Beijing's Forbidden City.
Selldorf established her first own firm in 1988, which now employs up to 65 people. Her firm operates on four continents.
Selldorf is a well-known architect in the art world, having designed several gallery spaces, museums, and mansions for artists and collectors.
Her business often works on exhibition designs with the Gagosian Gallery. Christophe Van de Weghe and Per Skarstedt are among her clientele.
4. Frank Lloyd Wright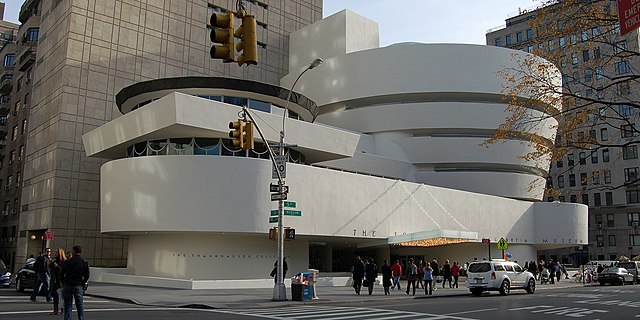 Frank Lloyd Wright was an American architect, designer, writer, and educator who lived from June 8, 1867 to April 9, 1959. Approximately the course of his 70-year creative career, he created over 1,000 buildings.
Wright was a prominent figure in the twentieth-century architectural movements, influencing architects all over the globe with his works and hundreds of apprentices in his Taliesin Fellowship.
Wright advocated organic architecture, which he defined as creating in harmony with mankind and the environment. Fallingwater (1935), dubbed "the outstanding all-time achievement of American architecture," represented this idea.
Wright was a pioneer of the Prairie School architectural style, as well as the notion of the Usonian dwelling in Broadacre City, his vision for urban planning in the United States.
He also created unique and inventive designs for offices, churches, schools, skyscrapers, hotels, museums, and other commercial ventures.
Interior features created by Wright (including leaded glass windows, flooring, furniture, and even tableware) were incorporated into these constructions. He was a famous speaker in the United States and Europe, and he produced many books and papers.
5. Renzo Piano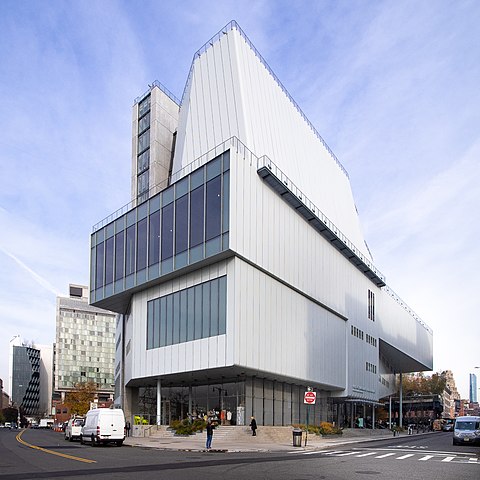 Renzo Piano OMRI OMCA (rntso pjano; born September 14, 1937) is an Italian architect.
The Centre Georges Pompidou in Paris (with Richard Rogers, 1977), The Shard in London (2012), and the Whitney Museum of American Art in New York City are among his significant structures (2015). In 1998, he was awarded the Pritzker Architecture Prize.
Piano's design for the New York Times Building was selected from among ideas by Norman Foster, Frank Gehry, and Cesar Pelli.
The competition guidelines called for a building that was as open and transparent as possible to represent the newspaper's link to the city. An atrium with restaurants, stores, and a convention center occupies the first six levels.
The translucent glass curtain wall beyond the façade and rising higher than the facade itself is the tower's distinguishing Piano feature.
The curtain is made of transparent glass and a frame of ceramic tubes hung 61 cm (24 in) from the facade; it functions as a sunscreen, thus tinted or sintered glass is not required.
The Whitney Museum of American Art chose to relocate from its original building on Madison Avenue, designed by Marcel Breuer in 1966, to a new site along the High Line, a riverfront roadway and park, at the junction of Gansevoort and Washington in Manhattan.
The nine-story museum features an asymmetric industrial design that complements the neighborhood's architecture. It contains 1,207 m2 (12,990 sq ft) of open-air display space on a huge terrace atop one portion of the building, in addition to its internal galleries.
It was constructed from steel, concrete, and stone, as well as pine wood and other recovered materials from dismantled enterprises.
6. Philip Johnson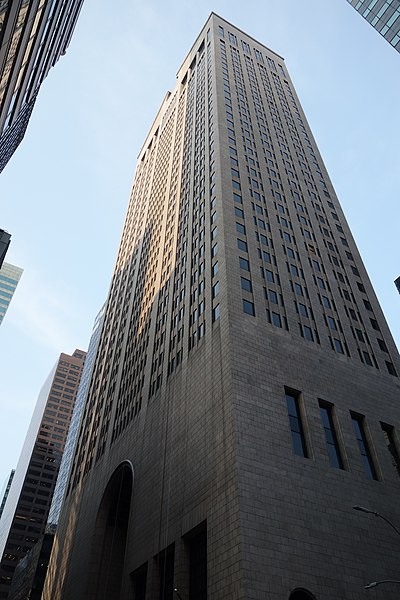 Philip Cortelyou Johnson (July 8, 1906 – January 25, 2005) was a contemporary and postmodern architect from the United States.
Among his most well-known projects are the modernist Glass House in New Canaan, Connecticut; the postmodern 550 Madison Avenue in New York, created for AT&T; 190 South La Salle Street in Chicago; and the Museum of Modern Art's Sculpture Garden.
Johnson became the first head of the architectural department of New York's Museum of Modern Art in 1930.
When Mies van der Rohe escaped Nazi Germany, he organized for visits by Walter Gropius and Le Corbusier and secured the first American project for him. He staged the first modern architecture show at the Museum of Modern Art in 1932.
He received the American Institute of Architects Gold Medal in 1978 and the inaugural Pritzker Architecture Prize in 1979. Today, his towers may be seen on the skylines of places such as New York, Houston, Chicago, Detroit, Pittsburgh, Atlanta, Madrid, and others.
7. William Van Alen

William Van Alen (August 10, 1883 – May 24, 1954) was an American architect best known for his work on the Chrysler Building in New York City (1928–30).
Van Alen is the namesake of the Van Alen Institute, a nonprofit organization established in New York City committed to enhancing design in the public domain via a program of exhibits, contests, publications, seminars, and conferences, as well as an advocate for active and accessible waterfronts.
Founded in 1894 as the Society of Beaux-Arts Architects, the Institute was renamed Van Alen Institute in 1996 in honor of its major patron; at the same time, the organization was reformed to concentrate on the public sphere.
Projects of the Institute foster multidisciplinary and transnational cooperation among practitioners, policymakers, students, educators, and community leaders.
The Van Alen Building, a neo-Art Deco/Streamline Moderne luxury apartment building on Brighton's beachfront, is also named after him. The 38-unit building was constructed between 1999 and 2001.
8. John A. Roebling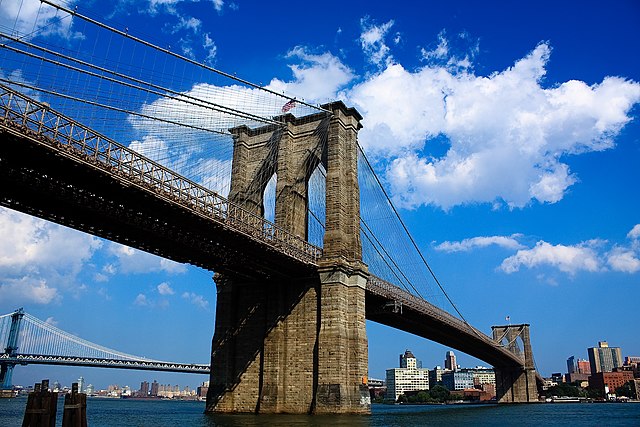 John Augustus Roebling (born Johann August Röbling; June 12, 1806 – July 22, 1869) was an American civil engineer of German ancestry.
He planned and constructed wire rope suspension bridges, including the Brooklyn Bridge, which is a National Historic Civil Engineering Landmark and a National Historic Landmark.
Roebling's business, John A Roebling's Sons Co., was the cable contractor for the Golden Gate Bridge in San Francisco, California, which was built between 1933 and 1937.
The Golden Gate Bridge was and still is a technical engineering masterpiece on which Roebling left his imprint.
9. James Renwick Jr.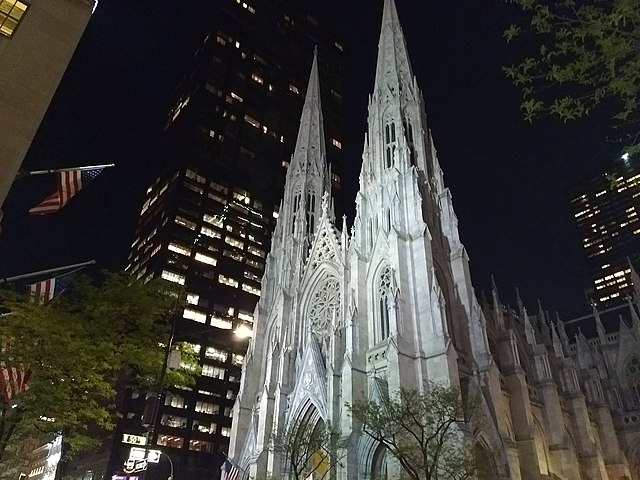 James Renwick Jr. (November 11, 1818, Bloomingdale, Upper Manhattan, New York City – June 23, 1895, New York City) was a 19th-century American architect.
According to the Encyclopedia of American Architecture, he was "one of the most successful American architects of his generation."
Renwick went on to construct St. Patrick's Cathedral on the intersection of Fifth Avenue and 51st Street, which is widely regarded as his crowning effort.
In 1853, he was selected as the architect for the Roman Catholic cathedral; building started in 1858, and the cathedral opened in May 1879.
The cathedral is the most ambitious Gothic study generated by the resurgence of the form, and it is a blend of German, French, and English Gothic elements.
10. David Childs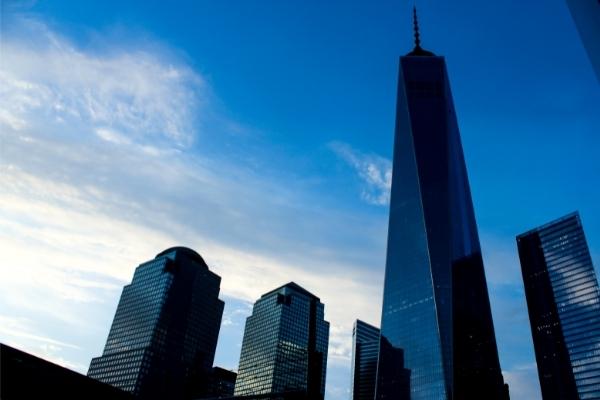 David Magie Childs (born April 1, 1941) is an American architect and the former chairman of Skidmore, Owings & Merrill. He designed the new One World Trade Center in New York City.
He joined SOM's Washington, D.C., office in 1971, after working on ideas for the renovation of Pennsylvania Avenue with Nathaniel Owings and Daniel Patrick Moynihan.
Childs worked as a design partner at SOM in Washington until 1984, when he relocated to the firm's New York office.
His major projects include: 1201 Pennsylvania Avenue, the Four Seasons Hotel, master plans for the National Mall, the U.S. News & World Report headquarters, and the National Geographic headquarters in Washington, D.C.; Worldwide Plaza, 450 Lexington Avenue, Bertelsmann Tower, and One World Trade Center in New York City; and the Embassy of the United States in Ottawa and the Changi international terminal in Singapore.
Childs chaired the National Capital Planning Commission from 1975 to 1981, and he was named to the United States Commission of Fine Arts in 2002, where he served as chairman from 2003 to 2005.
He received the Rome Prize in 2004 and was designated a senior fellow of the Design Futures Council in 2010. He has also served on the boards of the Municipal Art Society, the Museum of Modern Art, and the American Academy in Rome.