Many of the world's greatest architects have come from Europe, but there are plenty of notable individuals who have been from other parts of the globe.
The United States is still what historians would consider to be a young nation, but the American architects have been able to create their works in cities where there was once no buildings at all.
This is one of the reasons why American architects have been among the world's most talented and skilled builders in history.
In this article, we'll take a look at 10 of the most famous American architects in history and also examine some of the details about these individuals, as well as their greatest achievements.
Famous American Architects
1. Frank Lloyd Wright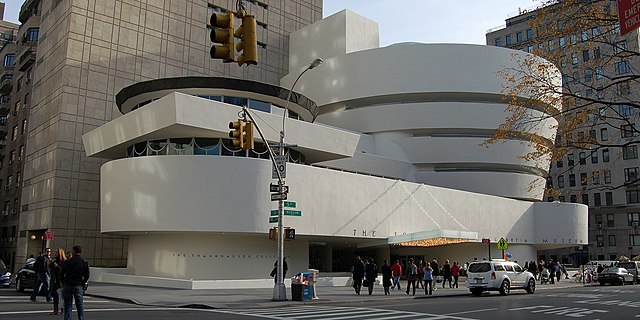 Frank Lloyd Wright is what most would consider to be a modern American renaissance man in many respects. He was a prolific architect, but Wright also excelled in fields such as writing, education, design and other areas.
He was born in 1867 in the newly-established northern state of Wisconsin and lived much of his life in some of the largest cities in the United States.
Wright was an American architect who became a household name in the mid-20th century through his efforts. He mostly created homes and smaller structures for individuals, but also built various civic centers and even a temple in Oak Park, Illinois for the Universalist church.
Historians mostly consider his crowning achievement to be this very building as it displayed a truly avante garde style of architecture for the time it was built.
Also Read: Famous Buildings in America
Some of his other most notable achievements were the various homes he created for himself and others. Frederick C. Robie House is an ideal display of Wright's design prowess and was made in the same Prairie-style fashion that many of his other most famous buildings were crafted according to.
Wright received numerous honors and awards throughout his life and is still a name that is synonymous with the greatest American architects of the 20th century and beyond.
2. Daniel Burnham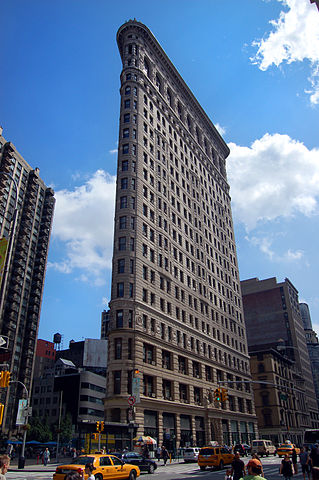 Daniel Burnham was a very well-known architect at the latter end of the 19th century who greatly influenced the architectural style of his era, and also built many of the most prestigious structures in Chicago and other cities during this time period.
Born in 1846, Burnham grew up in New York City and became interested in architecture as a young adult and began working as a draftsman in Chicago under William LeBaron Jenney.
Also Read: Famous New York Architects
Burnham became a successful architect while still in his twenties and he even opened his own firm with his friend and colleague John Wellborn Root. The firm was named Burnham and Root and would become extremely successful over the early part of his career.
He was one of the first American architects to focus his efforts on creating large, multi-story buildings that would come to be known as skyscrapers.
Some of Burnham's greatest works include buildings that historians would consider to be a few of the most famous early skyscrapers in America. He designed and built the Reliance Building in Chicago in 1895 and would build the beautiful 22-story Flatiron Building in Manhattan just a few years later in 1902.
3. Philip Johnson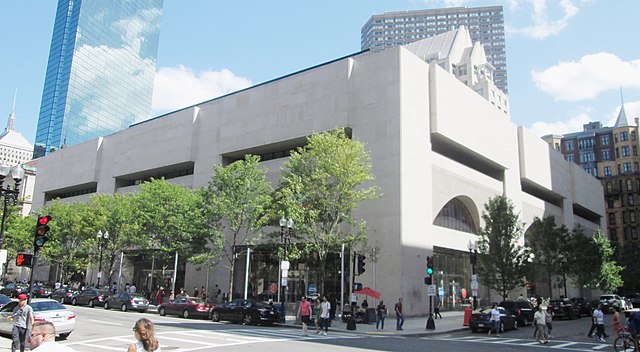 Philip Johnson is among the most distinguished American architects in history and was well-known for creating smaller structures that were distinctly original. Johnson was a native of Cleveland, Ohio and was born there in 1906.
He was the son of a successful lawyer and studied at some of the best institutions for higher learning in his youth before embarking on a career in architecture.
Johnson was known for his skills in drafting and creating smaller houses, as well as skyscrapers and every kind of building in between. His style of designing buildings and houses varied depending on the locality where the structures were to be built.
Many of his greatest skyscrapers, such as 550 Madison Avenue, the TC Energy Center and others were lined with elegant granite or marble facing.
He also was as much of an artist as he was an architect and his famous Glass House structure is among the most unique modernist architectural works from his career. He is regarded as the most masterful architect of the 20th century and many of Johnson's buildings stand today as a testament to his genius.
4. Frank Gehry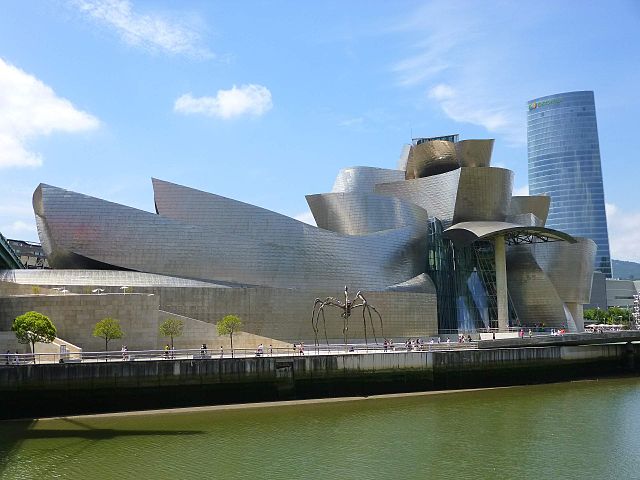 Among the most notable modernist architects in American history, Frank Gehry is typically mentioned as the most prominent. His works are some of the most distinctly modern from the mid-to-late 20th century and he was a gifted sculptor and artist in addition to his skills as an architect.
Gehry was born as Frank Owen Goldberg in Toronto, Canada in 1929, but would end up spending the majority of his life and career working in the United States' most populated cities such as New York, Los Angeles, and other metropolitan areas. The building that he created as his own residence in Santa Monica, California.
His skyscraper designs are among the most visually-stunning of any from the late 20th century and Gehry's work is recognized by many scholars, historians and architects as being the most influential of any in contemporary architecture during his lifetime.
5. Louis Sullivan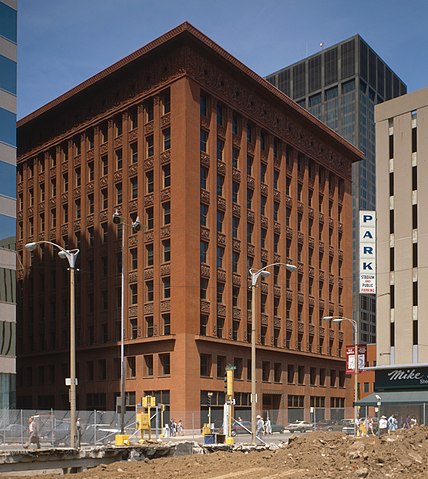 Louis Sullivan is arguably the most famous American architect in the nation's history and many refer to him as the "father of skyscrapers."
Sullivan was born in Boston, Massachusetts in 1856 and proved to be a brilliant student in his youth who would also later breeze through his academic studies at the Massachusetts Institute of Technology (MIT) when he was only 16 years old.
Also Read: Famous Buildings in Boston
He began studying architecture while attending MIT and would later become an apprentice for notable American architect Frank Furness in the 1870's. Sullivan was one of the first architects who began working with steel structures to create high-rise buildings during the late 19th century.
His work improved the ability of architects and builders by allowing them to create structurally-sound buildings without the large, thick walls that were needed before the introduction of steel into the process.
Sullivan's new method of construction was one that he dubbed the "column-frame" construction. It quickly caught on with other architects in cities throughout the United States and skyscrapers began to appear on city skylines virtually overnight in the early 20th century.
6. Jeanne Gang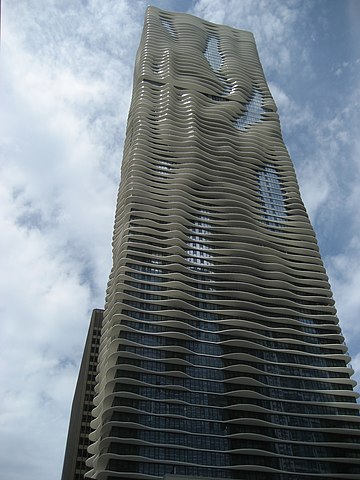 Jeanne Gang is one of the most accomplished female architects in the world and a worthy addition to our list of the most famous American architects in history. Gang is an Illinois native, born in 1954, and is widely considered to be an expert in urban design and architecture.
She studied at some of the most prestigious institutions in the country and was a Harvard graduate in 1993 before embarking on her career as an architect.
Gang is credited with some of the most aesthetically impressive skyscraper buildings in the United States and she is also known to have designed and built many small-to-medium sized multi-story structures.
One of the greatest achievements, thus far, in Gang's career is the design of the Aqua Tower, which is located in Chicago's Lakeshore East development near its downtown area.
The Aqua Tower is currently recognized as the tallest woman-designed building in the world, standing at 82 stories above the Chicago skyline. The building is aptly-named as the placement of the tempered glass along with the partitions make the structure appear as if it has water running along its sides.
7. I. M. Pei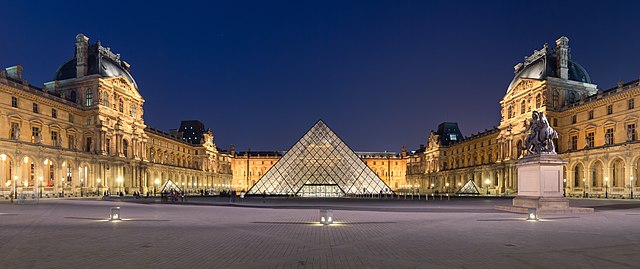 I. M. Pei is recognized as one of the greatest American architects in history and his work has been greatly influential among other architects from the late 20th and early 21st centuries.
Born in Guangzhou, China, Pei greatly excelled in his early academic career when it came to drawing and artwork, which led to him pursuing a career in architecture after experiencing a troubled childhood growing up in Shanghai.
Pei was influenced by the immaculately-designed traditional garden villas in his home city when he was a child and he would always maintain a somewhat traditional style in many ways, despite the fact that his architectural style was often described by scholars and those within the architectural community as International or Western.
Some of his greatest achievements during his architectural career was the design and construction of the National Gallery of Art, the Louvre Pyramid in Paris, France, as well as many other structures throughout the world.
He received many recognition's during his lifetime and is considered to be one of the most accomplished architects in modern history.
8. Ludwig Mies van der Rohe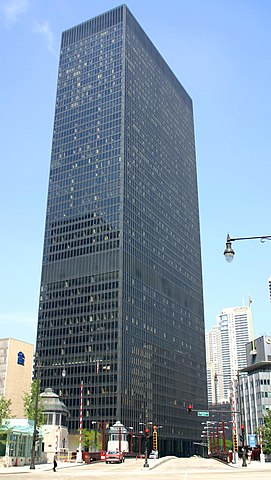 Ludwig Mies van der Rohe was another great architect who was born and raised outside of the United States. Mies was born in Aachen, which is located in what was the Kingdom of Prussia during 1886.
Despite the fact that he would spend the majority of his life and career across the Atlantic and working in America, Mies is known to have created a number of majestic buildings in his home country of Germany as well.
He is regarded as one of the great pioneers of the modernist architectural style and had a reputation for focusing on what many would term a minimalist design today.
Mies was the last director of the famous German school of modernist architecture that was known as the Bauhaus. He was forced to flee Germany at the onset of World War II and established himself in the United States.
Mies created a number of large and small projects that are now considered some of the greatest modernist architectural works in history.
His design that came to be known as the Crown Hall is among his most notable achievements, and he is also credited with the design of the Barcelona Pavilion, Manhattan's Seagram Building and many others.
9. Frederick Law Olmsted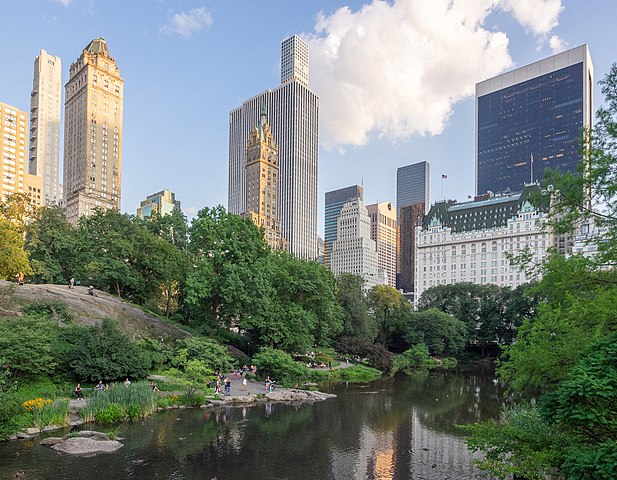 Frederick Law Olmsted is one of the most celebrated architects in American history. He was born in 1822 to a somewhat wealthy and prominent family in Harford, Connecticut and would prove to be a brilliant student in his youth who desired to attend Yale College.
He instead was forced to forgo his studies at Yale due to sumac poisoning and worked for years as a successful journalist.
Although he could have continued his career in journalism, Olmsted decided to pursue his interest in landscape archaeology as there was a competition held in 1852 for the design of New York City's Central Park.
After partnering with English-born architect, Calvert Vaux, Olmsted would end up winning the contest and being the main contributor to the park's design.
The success and beauty of Central Park led Olmsted to be contracted by other cities across the state of New York to build parks.
He is remembered as a staunch conservationist and his love and devotion to nature and its majestic beauty were the driving factors which led him to create many of New York's most visited public parks.
10. Eero Saarinen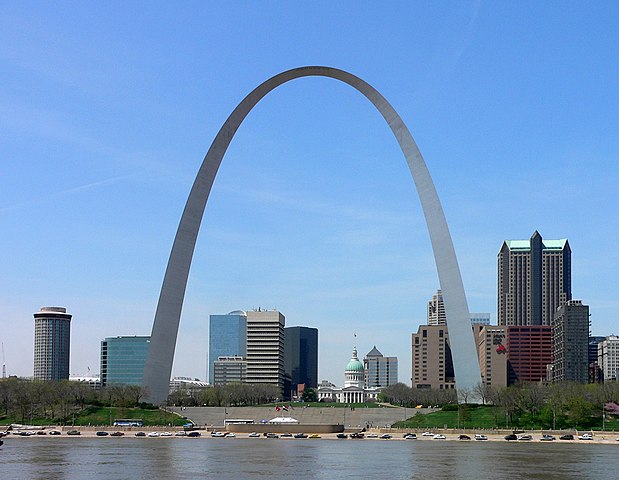 Eero Saarinen is one of the most celebrated architects in American history, despite the fact that his career was much shorter than many others on our list of the greatest designers in the United States.
Born in Finland in 1910, Saarinen was the son of an accomplished Finnish architect, Eliel Saarinen, who was widely recognized for his art nouveau designs.
Saarinen's family immigrated to the United States when he was just 13 years old. His father was dean of the prestigious Cranbrook Academy of Art and Saarinen greatly excelled in his studies while attending the academy.
He also befriended Charles and Ray Eames, childhood friends who would later become exceptionally famous artists and accomplished designers and filmmakers as well.
After leaving the academy, Saarinen attended the Académie de la Grande Chaumière in Paris, France before later completing his academic studies in architecture at Yale School of Architecture in 1934.
Saarinen's work was as much art as it was architecture and many of his greatest achievements include the Gateway Arch in St. Louis, Missouri, as well as the Washington Dulles International Airport, Kleinhans Music Hall in Buffalo, New York and many other famous American buildings.