New York has long been known for both producing and attracting some of the greatest artists in the world.
A melting pot of cultures it given rise to some of the very best artistic talent to have ever lived.
With some of the finest art museums in the world and boasting countless art galleries that champion up and coming talent it is no wonder why artists flock to New York City.
Below are some the most famous New York artists that were either born there are spent a considerable amount of their life in residence.
Famous New York Artists
1. Keith Haring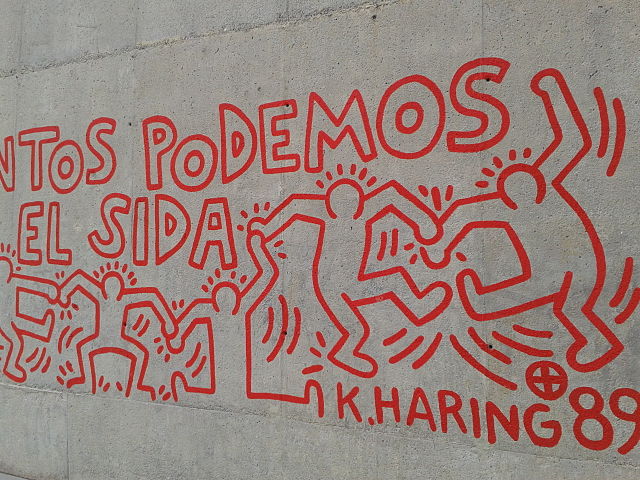 Keith Allen Haring (May 4, 1958 – February 16, 1990) was an American pop artist who emerged from the 1980s New York City graffiti scene.
"A well known visual language" has emerged from his animated visuals. Many of his works have sexual undertones, which he has transformed into social activism by utilizing the imagery to advocate for safe sex and AIDS awareness.
In addition to solo gallery exhibits, he has taken part in a number of prestigious national and international group shows, including Documenta in Kassel, the Whitney Biennial in New York, the So Paulo Biennial, and the Venice Biennale. In 1997, the Whitney Museum staged a retrospective of his work.
Also Read: Famous Paintings in New York
Haring's fame arose from his impromptu subway drawings of humans, dogs, and other stylized pictures on blank black advertising spots in New York City.
After attaining public prominence, he began creating vibrant larger-scale murals, several of which were commissioned. Between 1982 and 1989, he made more than 50 public artworks, many of which were done freely for hospitals, day care facilities, and schools.
As a continuation of his work, he founded the Pop Shop in 1986. Through his own iconography, he often emphasized political and sociological topics such as anti-crack, anti-apartheid, safe sex, homosexuality, and AIDS.
Haring died of AIDS-related complications on February 16, 1990. In 2014, he was one of the initial beneficiaries of San Francisco's Rainbow Honor Avenue, a walk of fame honoring LGBTQ persons who have "made substantial achievements in their industries."
He was one of the first 50 American "pioneers, trailblazers, and heroines" to be honored on the National LGBTQ Wall of Honor at the Stonewall National Monument in New York City's Stonewall Inn in 2019.
2. Jean-Michel Basquiat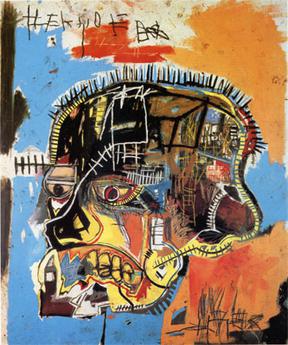 Most art historians and critics think that Jean Michel Basquiat is one of history's most prominent African American painters.
Also Read: Jean-Michel Basquiat Facts
Basquiat, who was born in Brooklyn during the Civil Rights era, famously used social commentary and statements in his works in a way that shed a special light on such contrasting items as wealth and poverty, as well as the implications that integration had across the course of history in the United States.
During the decades after the Civil Rights Movement, New York City became a prominent site for Black artwork, and Basquiat was among the artists who placed the city on the map for extremely distinctive depictions of cultural importance.
Many of his paintings had African American themes and qualities, but the style and art gradually became ones that the whole city of New York associated with.
Basquiat is most recognized for his work as a street artist and for his edgy compositions that fused art and graffiti in a manner that no one had done before.
Basquiat's life was cruelly cut short at the age of 27, yet his impact in art and society would carry on and affect the American art scene significantly throughout the years.
3. Richard Prince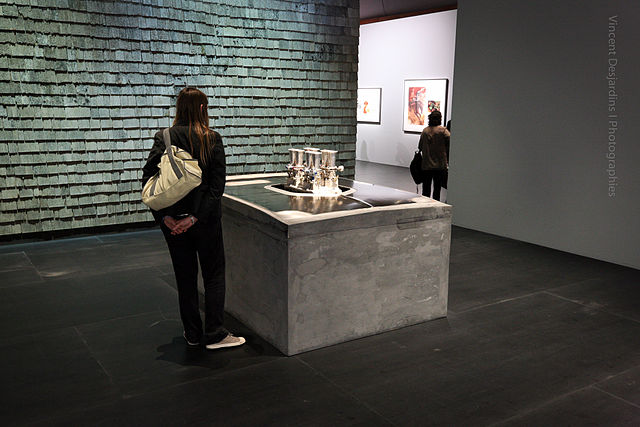 Richard Prince (born 1949) is a painter and photographer from the United States. Prince created paintings and artistic collages in the mid-1970s, which he has since repudiated.
Untitled (Cowboy), a rephotograph of a photograph by Sam Abell taken from a cigarette advertising, became the first rephotograph to sell for more than $1 million at Christie's New York in 2005. According to the New York Times, he is "one of the most acclaimed painters of his age."
Beginning in 1977, Prince shot four images that were previously published in the New York Times.
This rephotographing technique continued until 1983, when his piece Spiritual America incorporated Garry Gross's photograph of Brooke Shields at the age of 10, standing in a bathtub, as a reference to premature sexuality and the Alfred Stieglitz portrait of the same name.
His Jokes series (which debuted in 1986) explores the sexual dreams and disappointments of white, middle-class Americans via stand-up comedy and burlesque humor.
After 25 years in New York City, Prince relocated to upstate New York. The Guggenheim Museum bought his mini-museum, Second House, which was hit by lightning and burnt down soon after the museum purchased the House (which Prince had made for himself), having only stood for six years, from 2001 to 2007.
4. Willem de Kooning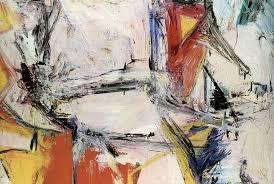 Willem de Kooning is regarded by many critics and art historians as the classic Abstract Expressionist painter.
His career as an artist started during his adolescence, when he worked as a craftsman in industries such as carpentry and other occupations. When he wasn't working, De Kooning would indulge in painting more and more, which finally led to his getting discovered by several notable artists and art fans in New York City.
Some of his most renowned works are those that historians who have researched the style thoroughly highlight as being among the best recognizable paintings of the Abstract Expressionism movement itself.
Excavation, a 1950 work, has a multitude of motifs that portray de Kooning's inner condition, which art experts say he intended to 'excavate' and reveal with this specific painting.
Throughout his life, de Kooning painted several works that were regarded as classics of the Abstract Expressionism style.
5. Charles Alston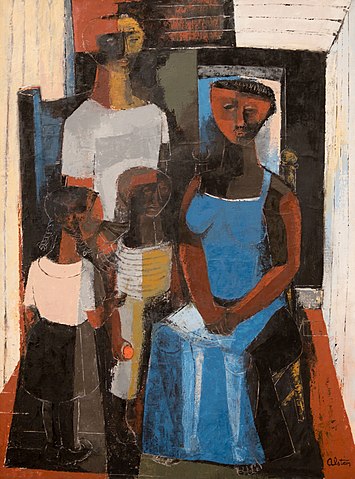 Charles Henry Alston (November 28, 1907 – April 27, 1977) was a New York City painter, sculptor, illustrator, muralist, and teacher who lived and worked in Harlem.
Alston was a Harlem Renaissance figure; he was the first African-American supervisor for the Works Progress Administration's Federal Art Project.
Murals at Harlem Hospital and the Golden State Mutual Life Insurance Building were planned and painted by Alston.
Alston's bust of Martin Luther King Jr. was the first African-American picture to be presented in the White House in 1990.
Alston generally ignored popular art trends and broke many mainstream art conventions; he produced abstract and figurative paintings frequently concurrently, refusing to be stylistically consistent, and he worked prolifically and unapologetic-ally in both commercial and fine art during his 40-year career.
6. Michael Albert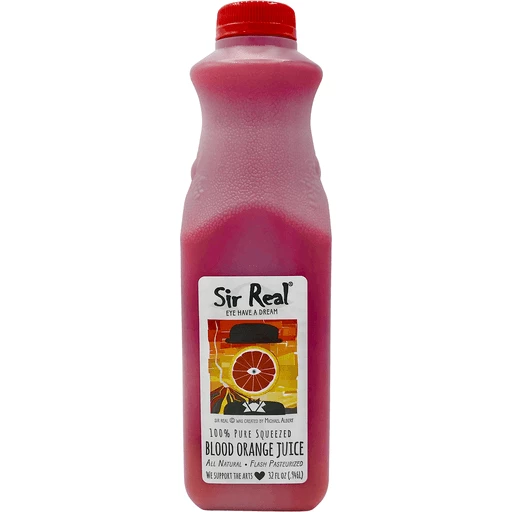 Michael Albert (born October 14, 1966) is a pop musician, novelist, and entrepreneur from the United States. He founded and owns the Sir Real Fruit Juice Company.
During the later portion of his academic years at NYU, Albert started making paintings. He drew a lot throughout his first seven years, usually with wax oil sticks but sometimes with pen and ink, colored pencils, markers, and crayons.
In 1994, he started making collages out of excess stickers from junk mail and his personal and professional life.
In 1995, he started constructing collages out of excess and abandoned images, and in 1996, he constructed his first Pop Art piece out of a discarded Frosted Flakes cereal box (The Birth of Cerealism, 1996).
Since then, he has handcrafted over 1,000 unique collages, established a distinct style, and exhibited his work around the United States.
Since 2000, he has been making "Epic" size collages that take months or years to complete, each expressing a different topic, such as historical, biblical, literary, mathematical, poetic, botanical, or geographical.
7. Lyonel Feininger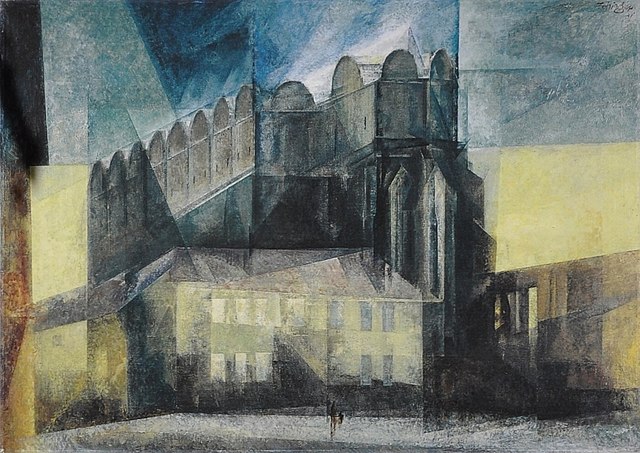 Lyonel Charles Feininger (July 17, 1871 – January 13, 1956) was a German-American painter and Expressionist pioneer.
He was also a caricaturist and comic strip artist. He was born and raised in New York City before moving to Germany at the age of 16 to study and develop his craft.
He began his career as a cartoonist in 1894 and was very successful. He also worked as a commercial caricaturist for magazines and newspapers in the United States and Germany for 20 years.
He began working as a fine artist at the age of 36. Between 1928 until the mid 1950s, he also created a substantial body of photographic works, which he largely shared with his friends.
He was also a musician and composer, and some of his piano works and fugues for organ are still in existence.
8. Emily Mason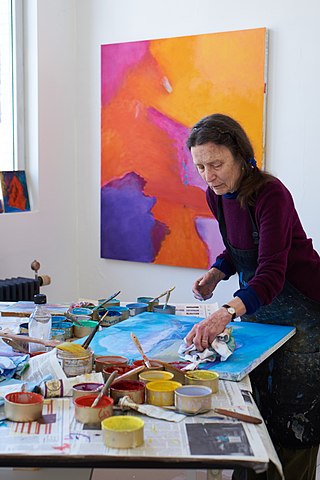 Emily Mason (January 12, 1932 – December 10, 2019) was a printer and abstract painter from the United States. Mason's veils of color and spontaneous gestural mark contributed to her unique approach to the Abstract Expressionist and color field painting styles.
Mason was born and reared in New York City, where she continued to live and work until her death.
Mason's career took off in the 1960s. In 1960, she had her first solo show at the Area Gallery in New York City.
Sanford Wurmfeld, an artist, persuaded her to teach painting at Hunter College in 1979. She stayed for the following three decades.
9. William Bowie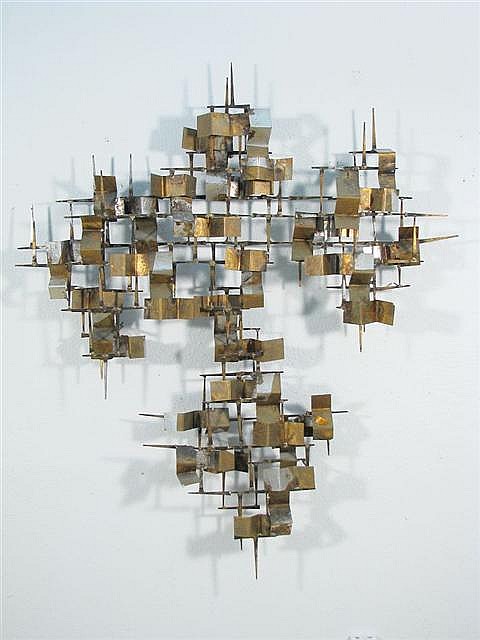 From 1954 through 1994, William Bowie (1926-1994) was a sculptor located in New York City. His most well-known sculptures include welded gold leaf steel nails.
Bowie is regarded as a foundational figure in the mid-century American metal sculpture genre, with Harry Bertoia, Curtis Jere, and William and Bruce Friedle.
His pursuit of aesthetic beauty and significance via strong assemblages of industrial elements links him to the mid-century Brutalism movement.
Bowie, who was born in Youngstown, Ohio, attended Bethany College and Youngstown University. He relocated to New York City in 1954 and founded his first studio at 342 East 56th Street in 1958.
He began by creating mosaics and stained glass, and his early mosaics were composed of leather and colored cellulose sponges. He began working with metal in 1958. He created a second workshop, "The Sculpture Studio," at 202 East 77th Street in 1962.
Bowie received several accolades, including the 1965 Purchase Prize from the Butler Institute of American Art at Purdue University's Sculpture Exhibit and the Symposium '66 Good Design Award of Outstanding Merit in Craftsmanship from Artist-Craftsman of New York. At the 1964 New York World's Fair, Bowie displayed a 12-foot sculpture.
10. Elaine Anthony
Elaine Anthony (1943–1996) was a mixed media painter from the United States. She was best known for her Black Mesa Series, which was motivated by a spiritual healing journey she embarked on after being diagnosed with breast cancer in 1987.
Her art became a form of expression and empowerment for her, and this, together with lifestyle modifications, led her on a redemptive road toward wholeness.
Anthony's subsequent popular bodies of work include the Warrior Marriage Feast Series, Warrior Icon, and Spirit Icon.
In 1996, she earned a Bachelor of Fine Arts degree from the Rhode Island School of Design.
She was honored by the Pollock-Krasner Foundation in 1991. Her work was included in a retrospective at the Neuberger Museum of Art in Purchase, New York, in 1996.
Her first passion is watercolors, but she also enjoys using interactive acrylics and pastels, which are fantastic for painting animals.