Wildlife artists aim to capture more than just the wilderness but the animals that inhabit it and how they interact with each other and the landscape.
Capturing the essence of a wild animal is a particular skill that takes years of practice. Many wildlife painters tend to focus on one particular type of animal or wilderness.
Below are some of the most famous wildlife artists in the world who's paintings and sketches have some of the most valuable in the world and have earned countless awards.
Famous Wildlife Artists
1. Terry Isaac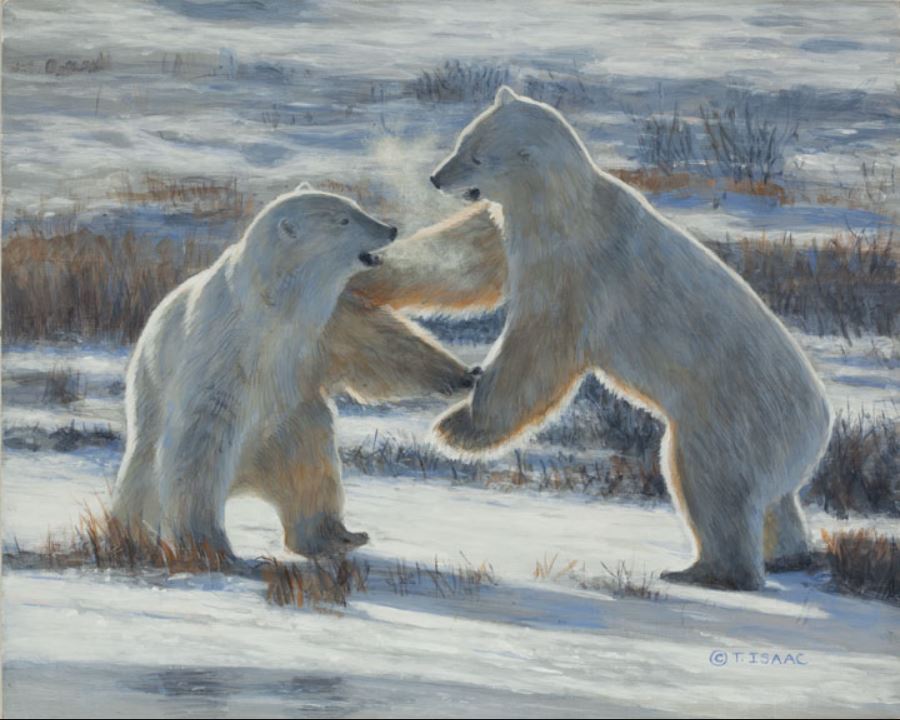 Terry Isaac (September 24, 1958 – July 16, 2019) was an American painter from Salem, Oregon, well known for his wildlife realism paintings. He relocated to Canada in 2007.
His art has been shown at the Saint George Art Museum and the Leigh Yawkey Woodson Art Museum.
He was voted "Artist of the Year" at the Florida Wildlife Expo and Pacific Rim Wildlife Art Show in 1998. In 1999, he was voted "Friend of the National Zoo Artist of the Year," and in 2000, he was designated Special Guest Artist at the Southeastern Wildlife Expo.
Also Read: Famous Nature Artists
He was the creator of Painting the Drama of Wildlife Step by Step and was commissioned to paint 14 renderings for the Audubon Bird Handbook.
Painting Birds Step by Step, The Best of Wildlife Art, and More Wildlife Painting Techniques of Modern Masters all include his work.
Because the producers wanted people represented realistically, Isaac was employed as a visual consultant to develop concept drawings for the lead character in the Disney film Dinosaur.
2. John Banovich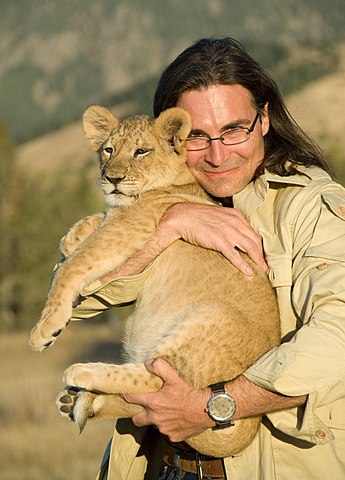 John Banovich (born 1964) is an oil painter from the United States. He is well-known for his big animal paintings.
Banovich's art has been shown in a variety of settings, including the Birds in Art exhibition at the Leigh Yawkey Woodson Art Museum, the Hiram Blauvelt Art Museum, and the Salmagundi Club.
John Banovich was born in the Montana village of Lewistown. His fascination in art and animals began at an early age, inspired by The Jungle Book and Grizzly Adams, and fostered by his father's love of nature and the outdoors. Banovich had sold two paintings by the sixth grade.
Banovich attended the University of Montana in Missoula after high school, where he double majored in art and biology. Banovich went on to study visual communications at the Art Institute of Seattle.
Banovich is well-known for his large-scale paintings. His penchant for large-scale paintings gained root in the late 1990s.
"Man Eaters of Tsavo," one of Banovich's most well-known pieces, was one of the first to emerge from the new Montana studio. The picture depicts two lions that slaughtered and devoured more than 135 people in 1898, when the British railway was being built.
Colonel Patterson chased them for nine months before putting an end to their lives. The limited edition print run was quickly sold out, and the Foundation Edition raised considerable contributions for conservation activities.
In 2003, he established the Banovich Wildscapes Foundation (BWF), a non-profit organization dedicated to supporting collaborative efforts to maintain the world's wild areas for the benefit of animals and the people who live there.
3. Jim Hautman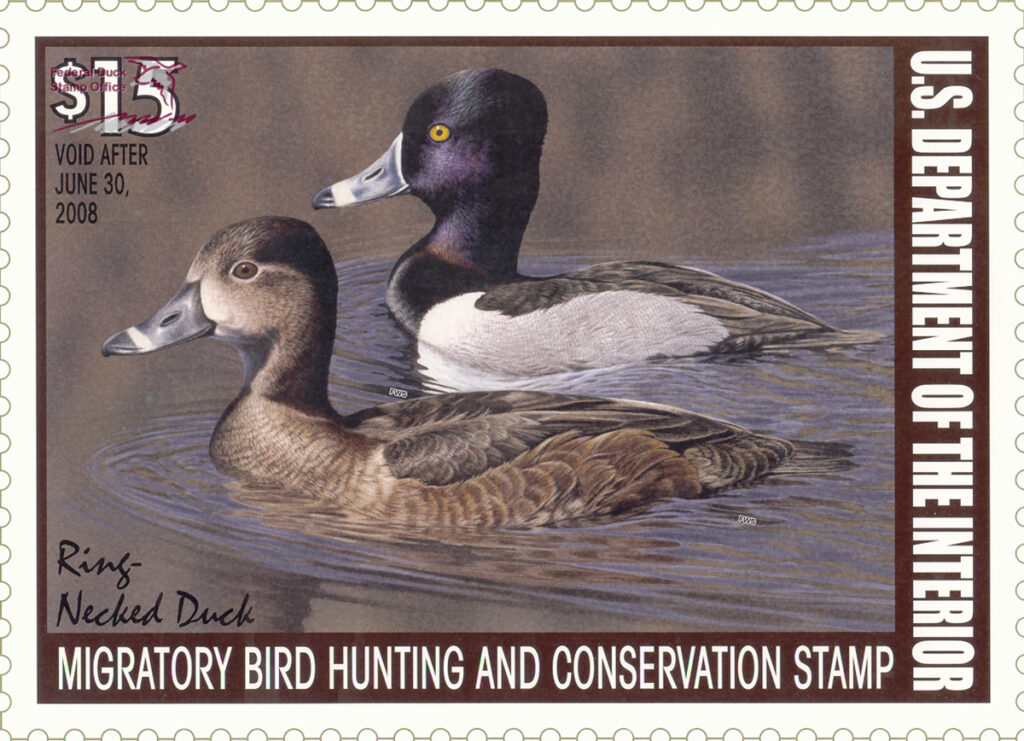 Jim Hautman is a Minnesota-based American painter. The artist is most recognized for his realistic animal artwork, notably the United States Federal Duck Stamp.
Also Read: Famous Bird Artists
The artist's works have appeared on the Federal Duck Stamps issued in 1999, 1995, and 1990, raising millions of dollars for environmental protection.
Joe and Robert Hautman, his brothers, are also nature painters.
4. Juan Varela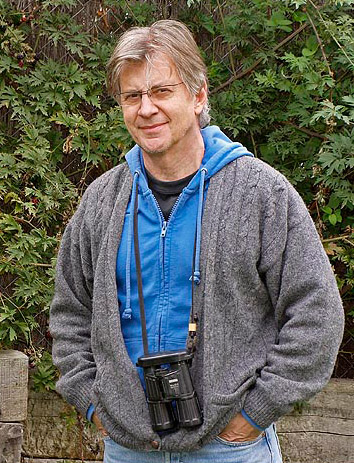 Juan Varela (born 1950 in Madrid, Spain) is a scientist and wildlife artist. He was born in Madrid, where he studied biology and earned a master's degree for his research on seabird behavior.
He focused on seabird studies in gull colonies off Africa's north coast until 1980. He also performed scientific artwork for nature journals and encyclopedias at the same period. He was the primary artist for the well-known Spanish nature filmmaker and writer Felix Rodriguez de la Fuente.
Varela was named Director of the Spanish Ornithological Society in 1986, a position he held until 1990, when he began to devote more time to painting, ultimately making it a full-time profession.
He was a co-founder of the Mediterranean Seabird Association, which has worked for many years to conserve the Mediterranean basin's biodiversity. As an active Council member, he helped organize international symposiums and congresses in Spain, Italy, and Tunisia.
In 1992, he began working with the Artist for Environmental Foundation, a Dutch-based organization dedicated to nature protection via art, and participated in multiple projects in several countries.
He is ANF's official representative in Spain. He has written 20 publications, including two identification field guides for birds and animals, as well as a students' handbook on nature sketching.
His paintings have been shown in galleries and museums in the United Kingdom, the Netherlands, France, Spain, Portugal, and the United States, and his work was chosen by the jury of the Birds in Art exhibition.
Many consider Varela to be one of the creators of contemporary Wildlife Art in Spain, and he has contributed to its growth via his teaching. The majority of his paintings are created on location, via direct observation of animals in their natural habitat, although his studio work is frequently based on field drawings.
5. William D. Berry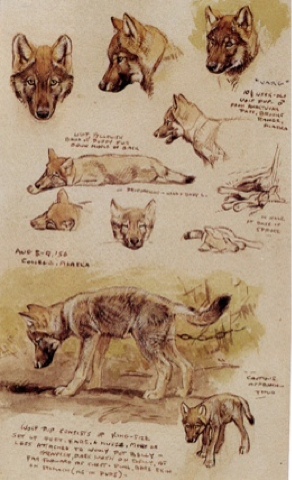 William D. Berry, sometimes known as Bill Berry, was a prominent Alaskan artist noted for his animal drawings, cartoons, and paintings.
He was born in San Mateo, California, on May 20, 1926. He met Elizabeth and married her, and they had two kids. In 1965, the family relocated to Fairbanks, Alaska.
One of his last works was a mural for the children's area at Fairbanks' Noel Wien Public Library.
He was shot and died before he could finish the artwork. Trina Schart Hyman, a Caldecott Medal winner, finished his painting, "An Alaskan Fairytale."
6. Guy Coheleach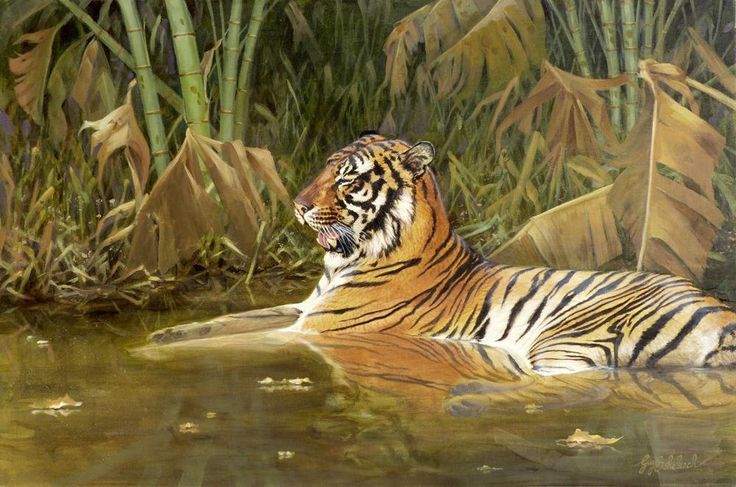 Guy Coheleach is a wildlife artist from the United States. He was one of nine children raised in Baldwin, Long Island.
Around the age of 10, he started sketching and drawing. The animals in the region, notably Jones Beach and Baldwin Bay, captivated him. He was interested in gulls and other waterfowl. He also collected snakes, which he kept in the family basement.
From 1991 through 2011, his paintings were included in 41 one-man retrospective exhibits at major institutions in 36 places ranging from New York to Los Angeles.
His work has been shown at the National Collection of Fine Art, the Royal Ontario Museum, the White House, Washington D.C.'s Corcoran Gallery, the Norton Gallery, and the Newark Museum, among other places.
His paintings have earned the Society of Animal Artists' Award of Excellence an unprecedented eight times, and in 1983, he was given the renowned Master Artist Medal by the Leigh Yawkey Woodson Art Museum. The Society of Animal Artists honored him with a Lifetime Achievement Award in 2012.
7. Stephen D. Nash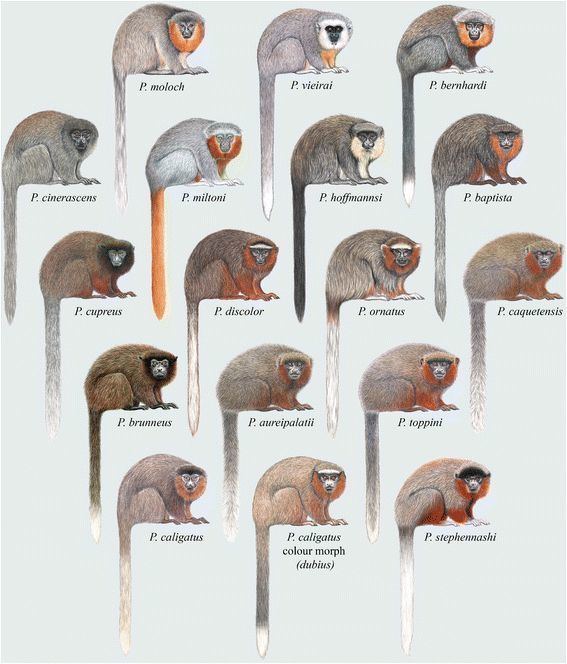 Stephen David Nash (born 1954 in Clacton-on-Sea, Essex, England) is an English primatologist and wildlife artist.
He is presently a visiting research associate at Stony Brook University on Long Island, New York, USA, in the Department of Anatomical Sciences.
Nash went to school at Clacton-on-Sea. He graduated from Colbayn's High School in 1973 after attending Holland Park County Primary School.
Following that, he attended the Colchester School of Art, Middlesex University, and the Royal College of Art, where he earned a Bachelor of Arts degree in graphic design (science illustration) in 1979 and a Master of Arts degree in natural history illustration in July 1982.
Nash had intended to become a medical artist but changed his mind after seeing the Callitrichid monkeys for the first time at London Zoo.
Dr. Russell Mittermeier, head of the IUCN/SSC Primate Specialist Group and president of Conservation International, and Dr. Anthony Rylands, deputy chairman of the IUCN/SSC Primate Specialist Group, have been his employers since 1982.
Nash joined Conservation International in 1989, after the organization was founded in 1987. He married Luci Betti, who is also an artist, in 1990.
Nash illustrated many books, scientific articles, and conservation education materials, including Monkeyshines on the Primates: A Study of Primatology (1994), Lemurs of Madagascar (1994), Primates of West Africa: Pocket Identification Guide (2010), and the primates volume of the Handbook of the World's Mammals (2013).
8. David Shepherd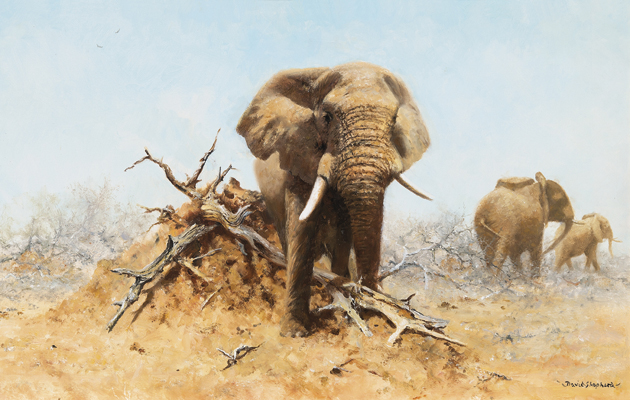 Richard David Shepherd CBE FRSA FGRA (25 April 1931 – 19 September 2017) was a British artist who was also an ardent environmentalist.
He was most known for his paintings of steam locomotives (of which he owned many) and wildlife, although he also painted airplanes, portraits (including The Queen Mother), and landscapes.
Since the 1960s, his art has been immensely popular in limited edition print reproduction and poster form, as well as other media such as Wedgwood limited edition plates. He wrote five books on his work, one of which was an autobiography.
Shepherd grew interested in conservation after seeing a poisoned water hole with 255 dead zebra on an early trek into the African wilderness.
He had become a well-known and vocal advocate, devoting much of his time to this cause. He was also a steam railway enthusiast, but as he said in a letter to The Railway Magazine in the United Kingdom, "you can always construct another steam loco, but you can't create another tiger." Tiger in the Sun, one of his most well-known works, was completed in 1977.
His paintings are not only highly valued by art collectors, but they have also generated significant funds for conservation. Tiger Fire, his first significant fund-raising triumph, generated £127,000 for Indira Gandhi's Operation Tiger in 1973.
Shephard was particularly well-known for his paintings of elephants, including The Ivory is Theirs and Wise Old Elephant.
He founded the David Shepherd Animal Foundation and was appointed an Officer of the Order of the British Empire (OBE) in the 1980 New Year Honours list for "services to wildlife conservation."
In the 2008 Birthday Honours list, he was named a Commander of the Order of the British Empire (CBE) for services to charity and animal conservation.
9. Carl Brenders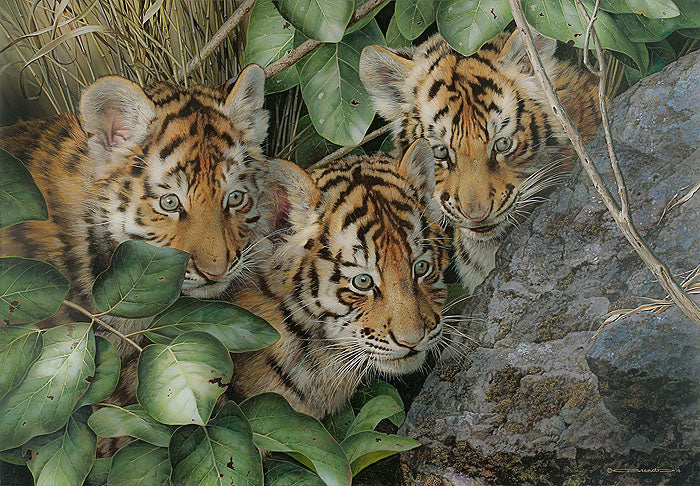 Carl Brenders (born 1937) is a naturalist and painter from the Belgian city of Antwerp. The painter is most known for his realistic and lifelike animal paintings.
Illustrations of animals for La Vie Secrète des Bêtes, a book series (released in English as Nature's Hidden World), and being designated the 24th Master Artist at the 2002 Birds in Art Exhibition at the Leigh Yawkey Woodson Art Museum in Wausau, Wisconsin are among the artist's achievements.
Wildlife: Carl Brenders' Nature Paintings, Song of Creation, and Pride of Place: Carl Brenders' Art are all volumes on his work.
30 of the artist's works were included in the significant retrospective show Artistry in Nature: Carl Brenders' Wildlife Paintings, which debuted at the Carnegie Museum of Natural History in Pittsburgh, Pennsylvania, and went to Cleveland, Ohio, Louisville, Kentucky, and Shreveport, Louisiana.
Carl and his wife Paula reside in Antwerp. They come to America for fieldwork every year while attending Birds in Art.
10. Robert Gillmor
Robert Allen Fitzwilliam Gillmor MBE was a British ornithologist, artist, illustrator, author, and editor who lived from 6 July 1936 until 8 May 2022.
He was a co-founder and secretary, chairman, and president of the Society of Wildlife Artists (SWLA). He wrote for over 100 novels and won various prizes.
Gillmor's output was massive and came in a variety of mediums, including line drawing, watercolor, lino-cuts, and silk screen. Following the publication of his debut book in 1958, his work appeared in over 100 others.
Moving from Reading to Cley near the Sea in Norfolk in 1998 was a transformative experience for him. He continued his lino-cutting.
He was also an avid ornithologist, serving on the boards of all three national organizations, the RSPB, the British Ornithologists' Union, and the British Trust for Ornithology.
He created the first Avocet logo for the RSPB. He has been a member (and past president) of the Reading Guild of Artists for many years.