Men have predominantly been the most recognized minds in the architectural and design communities over the last several centuries, but there are actually many notable women who have earned the right to be named among them as well.
The prospect of women in architecture was something that was long considered nontraditional in various cultures around the world, but in the last few centuries, there have been more and more female architects to enter the industry and also to excel in their work.
In this article, we'll examine 10 of the most famous female architects in history and some of the details regarding their personal lives, as well as their careers and greatest works.
Famous Female Architects
1. Zaha Hadid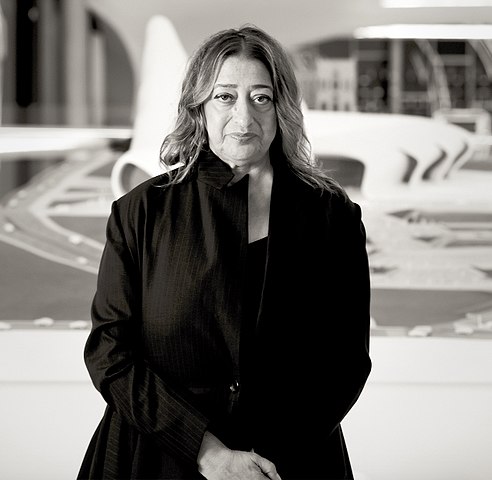 Among the most prominent modern architects, both male and female, Zaha Hadid has truly earned the right to be named as one of the most accomplished designers from recent history.
Her most celebrated works are widely considered to be among the best in Europe and other parts of the world and Hadid herself proved to be incredibly talented when it came to producing work that was very much avante garde compared to that of her colleagues.
Also Read: Famous Zaha Hadid Buildings
Born in Baghdad, Iraq in 1950, it was quite clear from the culture that existed in her home country that female architects were simply not accepted as they might have been elsewhere in the world.
Although Hadid was born into a wealthy family, her father's status and money were not enough to allow her to gain access to some of the most well known architectural schools in the country.
Hadid took an interest in building and archaeology from a very early age as she visited the ancient Sumerian ruins that stand in southern Iraq.
She has often been referred to as the "Queen of the curve" by others in the architectural community. This moniker is due to the fact that many of Hadid's most celebrated structures feature unreal curves that other architects are either unwilling or incapable of including in their works.
Some of her greatest achievements are buildings like the Heydar Aliyev Center, Glasgow's Riverside Museum and the Bridge Pavilion in Zaragoza, Spain.
2. Norma Merrick Sklarek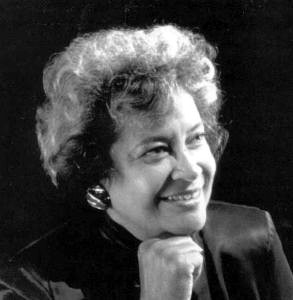 Norma Merrick Sklarek was the very first African-American woman to receive certification and pass the license exam to operate as an architect in New York in 1954 and in California in 1962.
She was celebrated as a woman that broke many barriers that had previously been major obstacles to other women in the field of architecture and design and garnered numerous awards and fame throughout her career.
Sklarek was born in Harlem, New York in 1929 to parents that were more wealthy that many others in the city at that time.
Also Read: Architects in New York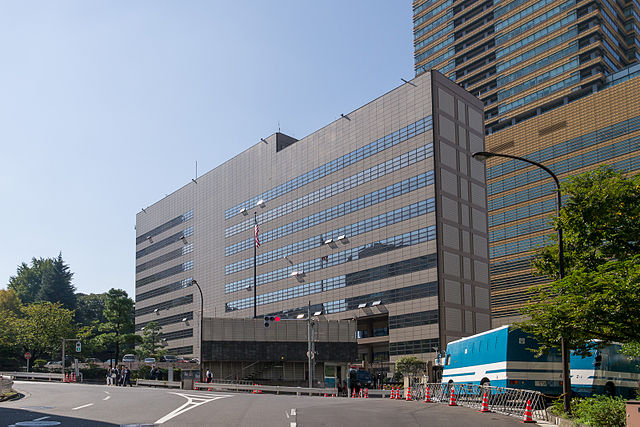 Her father was a successful doctor while her mother was a seamstress—both her parents had immigrated from the Caribbean islands to the United States in hopes that they would be able to establish a better life for themselves and their children in doing so.
Sklarek would greatly excel in her studies at an early age and she would also go on to be one of the brightest students in her class at Columbia Graduate School of Architecture, Planning and Preservation.
She was accepted as a Fellow of the American Institute of Architects and went on to design such prominent buildings as the Embassy of the United States in Tokyo, the Terminal One Station in Los Angeles International Airport, as well as many others throughout her career.
3. Marion Mahony Griffin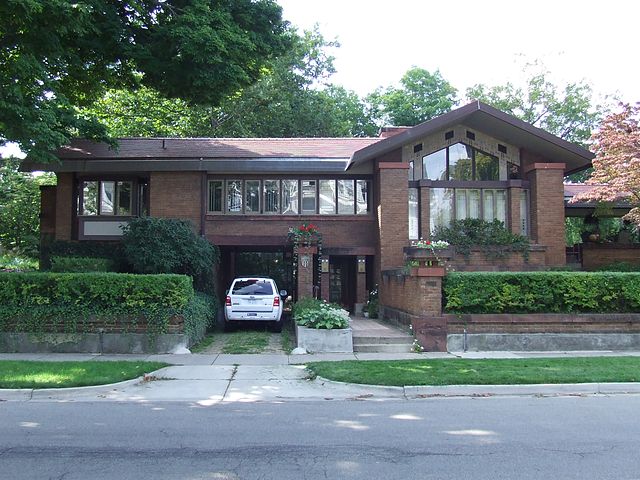 Just a few decades before Sklarek made her mark in history, Marion Mahony Griffin would be one of the first female architects in the world.
Her work was considered to be distinct and of a quality that was deserving distinction during the early 20th century when there were virtually no other female architects working alongside her.
Griffin was born Marion Lucy Mahony in 1871 in the city of Chicago, Illinois and grew up watching many of the "Windy City's skyscrapers being built, which proved to be a revolutionary development for the late 19th and early 20th century.
She was an original member of the Prairie School, which was a group of young architects who paved a way for themselves and their avante garde work among a field of design experts who mostly worked in more traditional designs.
Griffin worked alongside such famous figures in the architectural community as Frank Lloyd Wright and she was also married to the famous American architect, Walter Burley Griffin.
She designed mostly houses and smaller buildings, as well as furniture, decorative panels and stained glass windows during her career.
4. Jeanne Gang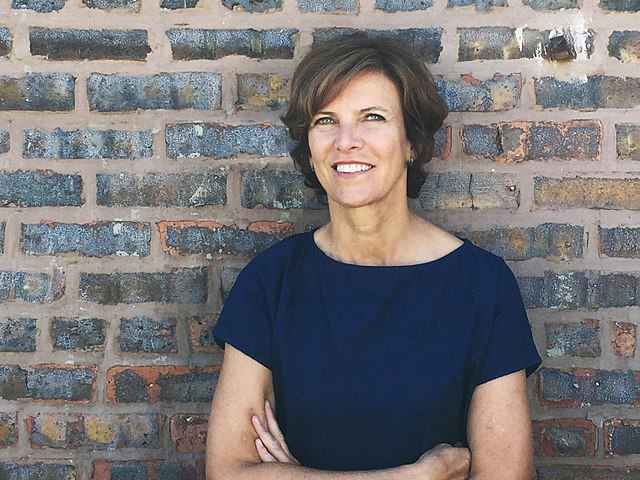 Jeanne Gang is recognized as one of the most talented architects from the modern era and also as one of the greatest female architects to ever live.
She has proven the ability to design everything from small houses and other structures all the way up to skyscrapers with unique creativity that set her apart as one of the true masters of 20th and 21st century architecture.
Gang was born in 1964 in Belvidere, Illinois and grew up in a culture that still very much casts most women aside in the fields of architecture and design.
However, Gang would not let societal norms stop her from achieving her goal of becoming a world-famous architect and she greatly excelled in her studies at the University of Illinois and later at Harvard Graduate School of Design where she earned a Master of Architecture degree in 1993.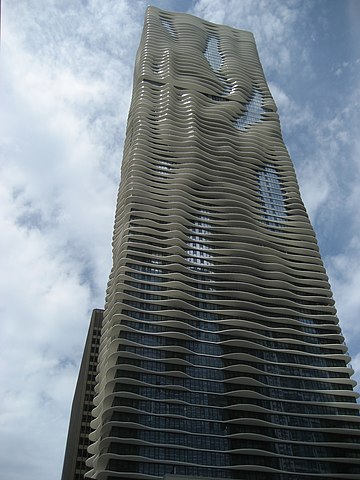 Her most famous work is recognized as the Aqua Tower, which is located in Chicago's Lakeshore East development.
The building is aptly-named as the particular manner in which Gang placed the tempered glass and the partitions between each of the building's 82 stories make it appear as if it has water running down the sides of the building. She has also garnered many awards and distinctions during her illustrious career.
5. Lina Bo Bardi
One of the greatest female architects in history is undoubtedly the Italian master architect and designer, Lina Bo Bardi. She was born Achillina Bo in the city of Rome, Italy in 1914 and grew up in a very traditionally-minded culture in which women mostly stayed at home instead of pursuing careers in fields like architecture.
However, this didn't stop Bardi from charging ahead and proving herself many times over throughout her home country of Italy, as well as other parts of the world, including Brazil.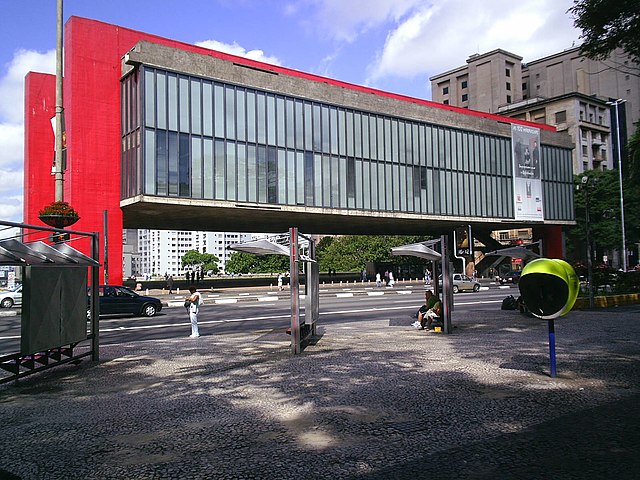 Bardi would become a very talented young architect in Italy during her early 20's and even opened her own architectural firm in 1942 at the age of 28. Her business location was mostly destroyed by bombing during World War II and she would leave Italy following the war to settle in Brazil.
She created many impressive works during her years in Brazil, the most notable among them being the famous "Casa de Vidro," or Glass House where she lived with her husband for many years.
Bardi also designed other structures of distinction in the South American country like the São Paulo Museum of Art, the Solar do Unhão and many others.
6. Kazuyo Sejima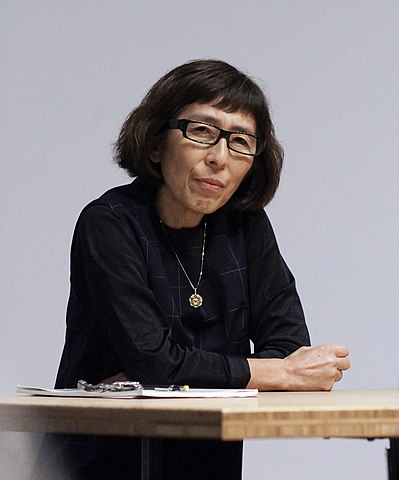 Kazuyo Sejima is celebrated as one of the most prolific Japanese architects in modern history, as well as one of the best female architects in history.
Her works include a very artistic and distinct touch that set Sejima's designs apart from many other architects, both male and female.
Born in Hitachi, Ibaraki Prefecture, Japan in 1956, Sejima proved to be an extremely gifted student in her early years and would later go on to earn various certifications that paved the way in 1981 for her to work with architecture firm Toyo Ito and Associates, which was and still is today, one of the most well known architectural firms in the world.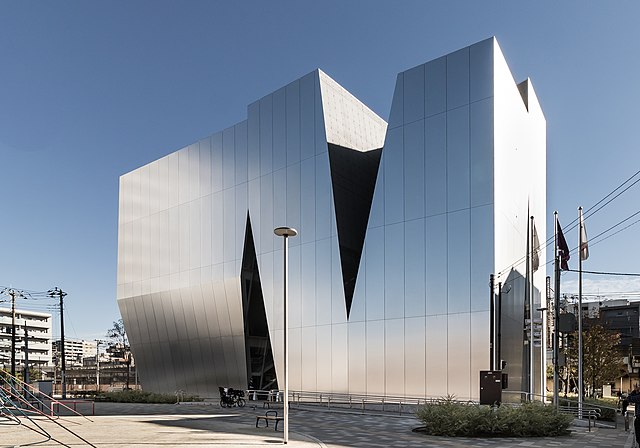 Over the course of her career, Sejima has been bestowed with a slew of awards from various organizations all over her home country of Japan, as well as other regions.
Her architectural designs have resulted in the production of some of the most distinct buildings and structures in the world in countries all over Europe, the United States and other nations.
7. Denise Scott Brown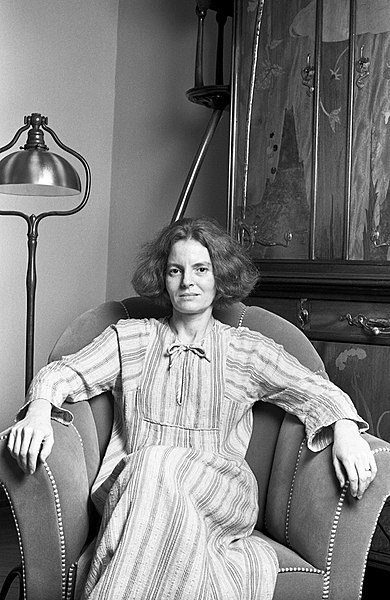 Denise Scott Brown is not just one of the greatest American female architects in history, but also among the most prolific writers, educators and overall brilliant minds from the 20th century in the field of architecture.
She was born Denise Lakofski in 1931 in the former African nation of Northern Rhodesia, which is today recognized as Zambia.
From the time she was 5 years old, Scott Brown knew she wanted to be an architect and had a distinct vision as to how she would accomplish such a task at a time when women were still not fully accepted in the field, even in America.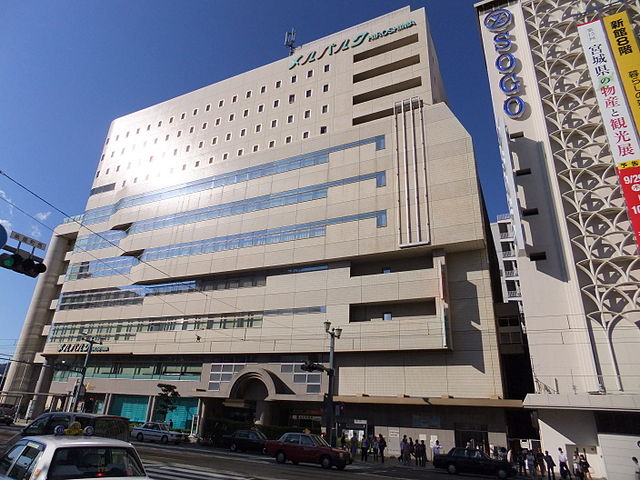 She worked alongside some of the most celebrated individuals in the architectural community during her academic career and the early stages of her actual career in the field.
She went on to marry the famous architect Robert Venturi and the couple created their own firm, which is recognized as one of the most accomplished in the world.
Scott Brown has revived numerous awards over the course of her career and has designed and built structures all over the world's most prestigious universities and cities.
8. Julia Morgan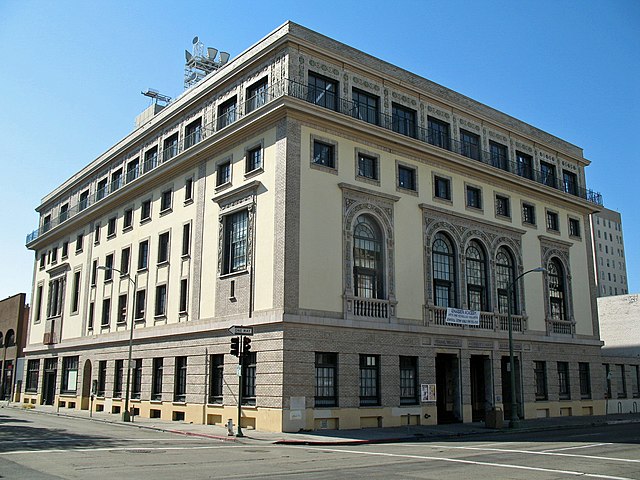 One of the first female architects to break through the industry's glass ceiling and excel as one of the great designers of the 19th century was Julia Morgan.
Born in San Francisco, California in 1872 just after the famous Gold Rush era, Morgan had the advantage of growing up in a wealthy family, which helped her get a foot-in-the-door at some of the institutions of higher learning where she earned degrees and certifications in the field of architecture.
Morgan was the first female to be admitted to the l'École nationale supérieure des Beaux-Arts, a world-famous architectural school located in Paris, France.
There, she excelled greatly among her male peers and would go on to spark an illustrious career in which he either designed or helped design more than 700 buildings.
Morgan's most famous work is her design efforts on the famous Hearst Castle, which is located in San Simeon, California. She is also responsible for the creation of the Riverside Art Museum and many other structures across the United States and Europe during her career.
9. Maya Lin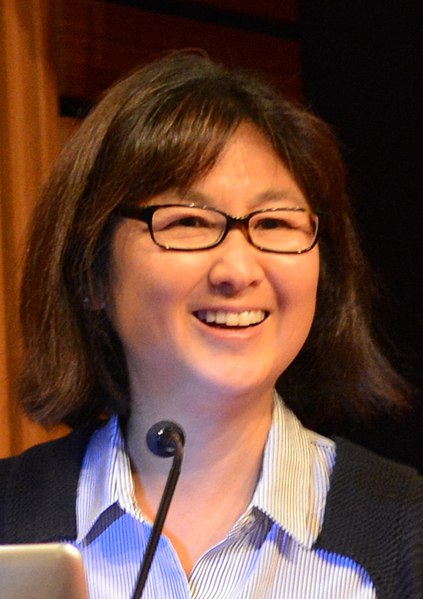 Maya Lin is one of the most accomplished American female architects of the modern era. She is known for creating distinct historic memorials that can be found throughout the United States and has designed everything from public parks to buildings and sculptures in her time as an architect.
Lin was born in Athens, Ohio in 1959 and grew up in a family of gifted and brilliant minds as her father was a notable ceramist and dean of Ohio University of Fine Arts.
Lin's mother is an accomplished poet and professor at Ohio University. Lin's work in memorials started when she worked alongside colleagues at Yale in preserving some of the Hopewell and Adena Native American Indian mounds.
Since that time, she has devoted much of her career to properly honoring various causes and groups. Her greatest work is widely considered to be the Vietnam Veterans Memorial, which is located in Washington, D.C.
10. Neri Oxman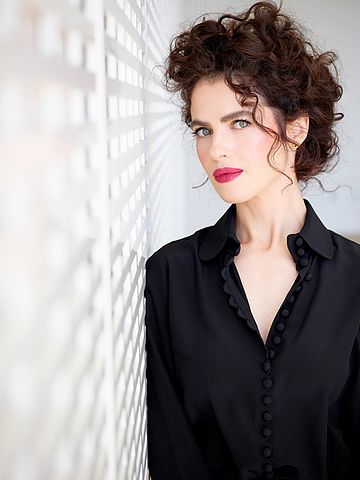 Neri Oxman is another one of the greatest female architects from modern history and one who has made her mark in art and architecture. Born in Haifa, Israel in 1976, Oxman showed serious inclination towards art and design from a very early age.
She has been bestowed with some of the most prestigious awards in the world in the field of architecture and her work mostly includes using 3D printing technology to produce structures through growth instead of assembly. Her designs draw heavily on biology, engineering, materials science, and computer science.
Some of Oxman's most notable work includes projects that are largely considered to be revolutionary in the field of architecture and design.