Chinese arts have had several great painters starting from the third century up to date. Chinese art dates to the Neolithic period, when simple sculptures and pottery were common.
However, that art has evolved with time because philosophy, politics, and religion have played a critical role in ancient Chinese art.
In particular, the period between the 907 and 1127 has been regarded as the great Chinese landscape era due to numerous Chinese artists' rise. Below are the top 10 famous Chinese artists' biographies and their masterpieces.
Famous Chinese Artists
1.

Fan Kuan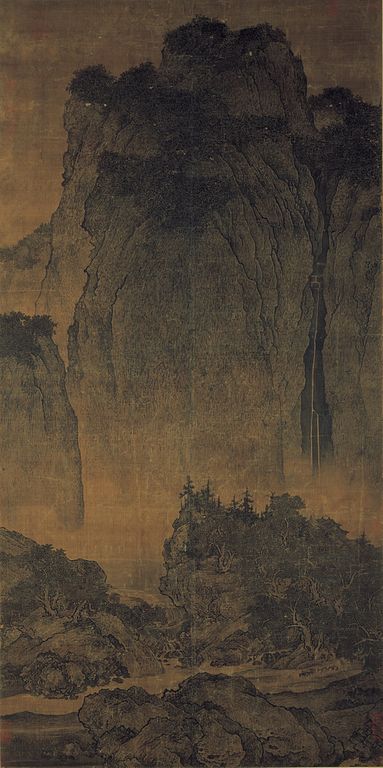 Fan Kuan was one of the Chinese Asian antiquities, born in Circa 960. He started his Painting works by modeling the work of Li Cheng. However, later Kuan came up with his style because he claimed that the true teacher was nature.
As a consequence, he became the most formidable artist during the 10th and 11th centuries and remains the most revered artist in China. In particular, Kuan perfected the monumental style of the Northern Song province.
He spent his later years in the rugged terrain of Shanxi province. The harsh landscape could have inspired his paintings. One of the Northern Song school paintings known as the Travelers amid Mountains and Streams is attributed to him.
2.

Dong Yuan
Do Yuan (Ca 934- Ca 962) was a Chinese painter during the Ten Kingdoms and the Five Dynasties period. He was born in Zhongling, Jiangxi province.
He is known for his landscape paintings especially those painted in monochrome ink. In particular, Yuan exemplified the elegant style that later became the standard for brush painting in China for the proceeding nine centuries.
Yuan and his student Juran founded the southern school of landscape painting. The innovative techniques and elegant style of Yuan influenced other Chinese painters including Four Wangs, Wu School artists, and the Four Yuan Masters. Moreover, his popular masterpiece Xiao and Xiang Rivers demonstrated his sense of composition and exquisite techniques.
3. Ai Weiwei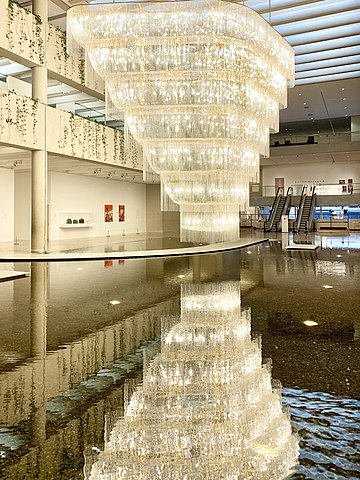 Al Weiwei is a sculptor and artist who was born in 1957 in Beijing. He became a member of a group of artists in China called Stars that refused to create artwork that adhered to government guidelines.
In particular, Weiwei and the artists denounced government corruption, freedom of speech, and lack of respect for human rights. His dissent activity has aligned with his artistic career and has produced work that testifies his political beliefs while making room for experimentation and creativity.
Weiwei relocated to the US in 1981 and lived in New York Between 1983 to 1993. During that time, Weiwei focused on Conceptual Art and Performance and graduated from Parsons school of design.
After returning to China in 1993 to nurse his ailing father, he contributed to the establishment of a community of Avant-grade artists known as Beijing's East Village. Later, in 1997, Weiwei co-founded the China Art Archives and Warehouse, which is currently one of China's independent art spaces.
4.

Gu Kaizhi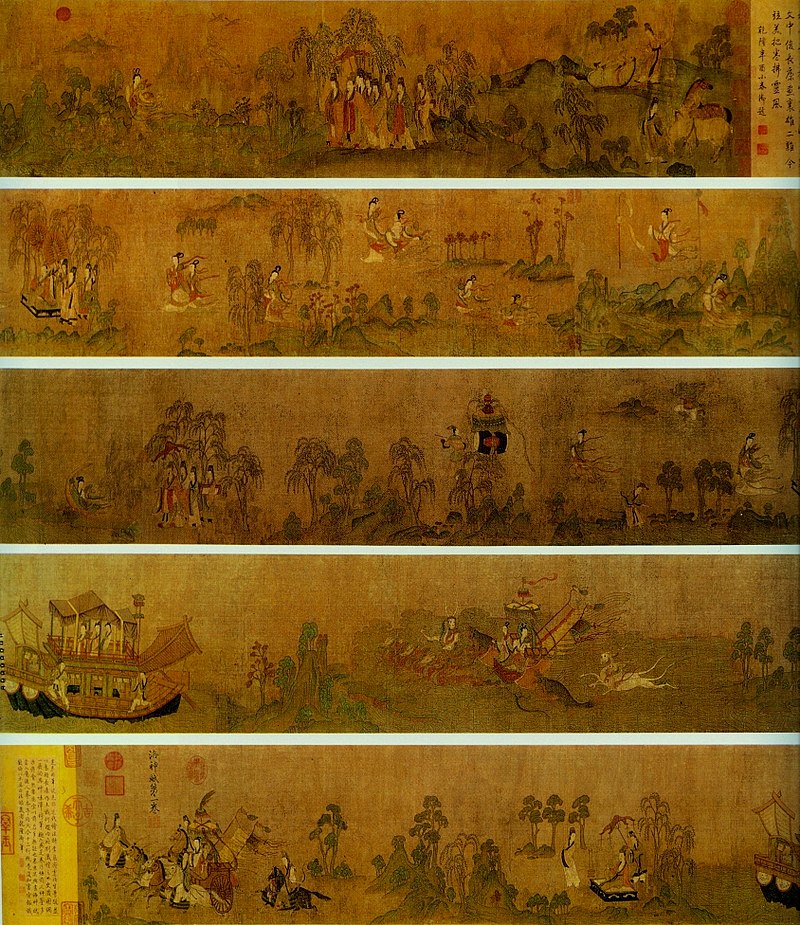 Gu Kaizhi was a Chinese politician and painter, born in Wuxi, Jiangsu province, and made his first Painting in 364. Later, in 366 became a Da Sima Canjun officer. After some time, he received a promotion into the rank of royal officer known as Sanji Changshi.
Gu Kaizhi wrote books such as the Painting of Yuntai Mountain, Introduction of Famous Paintings of Wei and Jin Dynasties, and On Painting that revealed the painting theory. He also made advances in summarizing painting theories whereby his theoretical works included Notes on Painting Yuntai Mountain and Painting Thesis.
Later, the Graphic Theory of Gu Kaishi become the basic theory of traditional Chinese Paintings. Historical records reveal that Gu created more than 70 paintings based on rivers, mountains, animals, Buddha, and historical stories.
His three existing scroll paintings include the Lieny Renzhi Painting, Luoshen Appraisal Painting, and Nyshi Zhen Painting.
5.

Li Cheng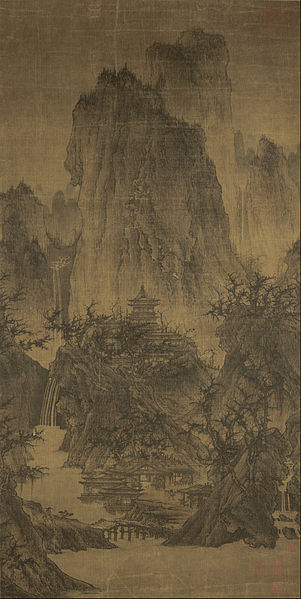 Li Cheng (919-967) with a style Xianxi was a Chinese landscape painter during the early Song Dynasty and the Five Dynasties period. His ancestral lineage was with the Tang Dynasty imperial Li family that has fallen from power in 907 after the Tang empire collapsed.
In the early years, Li Cheng modeled Guan Tong and Jing Hao's works before developing his style. He did several landscape paintings using diluted ink. People remember Li Cheng for his simple compositions and winter landscapes whereby he set a pair of ageing, rugged, tall evergreens against a dry landscape.
Li Cheng collaborated with Guang Tong and Fan Kuan and became the three great rival artists during Chinese Painting.
6.

Qi Baishi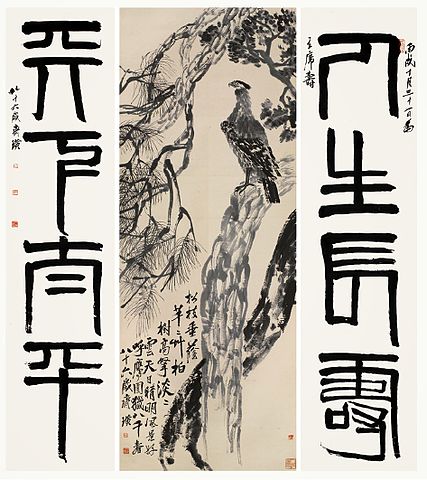 Qi Baishi (1864-1957) was one of the most popular contemporary Chinese painters who was not influenced by western styles like other painters during his era.
He became a carpenter at fourteen and due to his efforts, he became adept in seal carving, Painting, calligraphy, and poetry. One of the main influences of Baishi includes the early Qing Dynasty painter Zhu Da and Ming Dynasty artist Xu Wei.
Baishi is known in Chinese art for the spontaneity and freshness that he brought to familiar genres of vegetables, figures, flowers, insects, landscapes scenery, and animals. In later years, Baishi shifted his works to birds, shrimps, and mice.
Notably, Baishi is known for painting shrimps. In 1953, he was elected as the president of the Association of Chinese Artists and briefly served as the Beijing Academy of Chinese Painting president, founded in May 1957.
In summation, by using vigorous strokes, bright colors, and heavy ink, Baishi managed to create lively and fresh works that expressed his love of life and nature.
7.

Huang Gongwang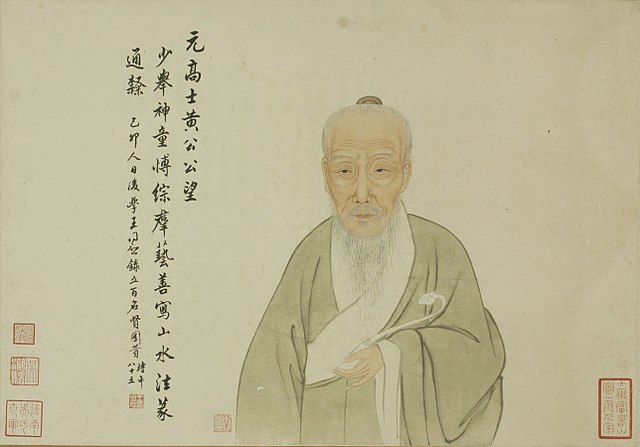 Huang Gongwang was born in 1269 in Jiangsu province in China. Unfortunately, Huang lost his parents at a tender age making him grow up in poverty until his relative Huang Le adopted him. Le was impressed by the talent of the boy and renamed him Huang Gongwang.
At the age of 12, Huang sat for child prodigy examinations, making him a master of techniques and knowledge. Although Huang passed the examinations, he was forced to leave school as he was accused of committing tax irregularities.
As a consequence, Huang began to serve as a Taoist priest. As an artist, Huang did not accept traditional artists' conventional styles because he believed that one should receive inspiration by following the literati painting style.
In later years, Huang lived in the mountains and devoted his life to Painting, writing, poetry, and music. Most of the landscapes of Huang were painted after his seventieth birthday.
Currently, Huang's book "Knack of Landscape Painting" has continued to enlighten and inspire several people. Although he managed to create more than 100 paintings, only a few of them exist today including A Room Full of Fragrant Orchids, Living in Seclusion as Fisherman, and Marvelous Rivers and Mountains.
8. Cai Guo-Qiang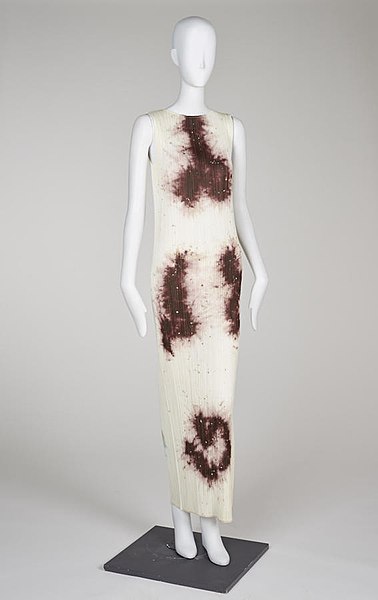 Cai Guo Qiang is a Chinese artist, born in Quanzhou in 1957, Fujian province. Currently, he works in New York. Qiang studied stages design at Shanghai Drama Institute (1981-1985).
Due to his accomplishments in media Cai started to use gunpowder in his works to confront and foster spontaneity in the controlled social climate and artist tradition in China.
For his work, Qiang draws several types of narratives, symbols, traditions, and materials including images of gunpower, vending machines, computers, roller coasters, tigers, and dragons.
He also concentrates his drawings on Chinese philosophies, medicine, and elements of feng shui. Guo-Qiang has received several awards such as Alpert Awards in Arts, forty-eighth Venice Biennales International Golden Lion Prize.
9.

Shen Zhou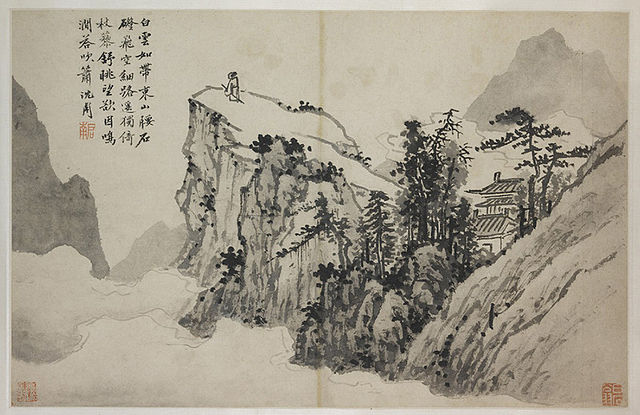 Shen Zhou was one of the popular Chinese painters during the Ming dynasty (1368-1644). He was born (1427- 1509) to into a wealthy family in Changzhou in the south of Jiangsu Province. Zhou is known to be one of the Masters of Ming who worked with Qiu Ying, Wen Zhengming, and Tang Yin.
Interestingly Zhou, played a central role in Chinese history painting and contributed to Chinese art by founding Wu School in Suzhou. Zhou commanded a wide range of techniques and styles that reflected his vigorous and warm personality. In landscape paintings, he painted in the manner of Yuan masters. Moreover, Zhou was talented in depicting animals, vegetables, fruits, and flowers in monochrome ink.
As a consequence, he became the first person among the literati painters to establish a flower painting tradition. Other artists as Xu Wei and Chen Chun followed Zhou's bird and flower painting in executing sketching ideas known as the xieyi style.
10.

Bada Shanren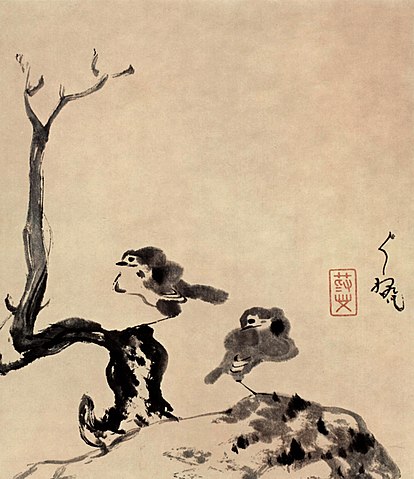 Bada Shanren (1626-1705) was born in Jiangxi province into the Ming dynasty. The birth name of Bada was Shu Da and his father natured his calligraphy and drawing talent. Later, in 1644 his status was threatened because Chongzhen Emperor committed suicide after the Manchu army's power overthrew the Ming dynasty.
Due to fear for his life, Shanren fled to a monastery where he changed his birth name and became a Buddhist monk. Zhu took several pseudonyms, Bada Shanren, which refers to the Mountain Man of the Eight Greats. After 40 years, Bada quit his monastic lifestyle and became a professional painter.
Apart from being a painter, Shanren was also an individualist and eccentric person. Most of his paintings are known for capturing the essence of creatures, plants, and flowers.
11. Huang Yong Ping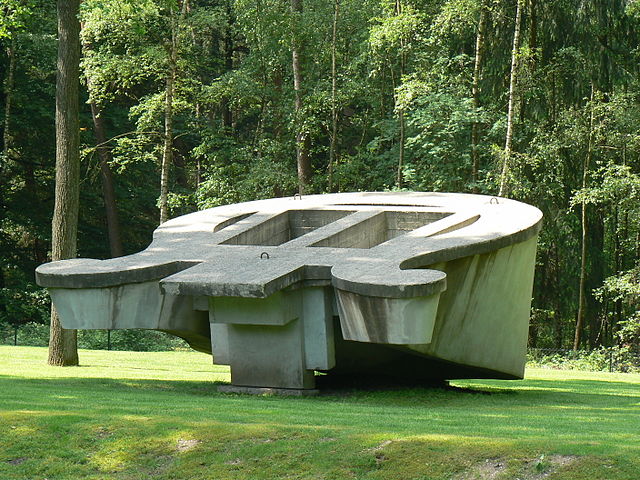 Huáng Yong Ping (February 18, 1954 – October 20, 2019) was a Chinese-French contemporary artist and one of China's most well-known avant-garde painters.
He was born in Xiamen and was widely regarded as the most contentious and provocative artist of the 1980s Chinese art scene.
Huang was among the first modern Chinese painters to regard art as a kind of strategy. As a self-taught artist, his early creative influences were Joseph Beuys, John Cage, and Marcel Duchamp.
He subsequently graduated from Hangzhou Art School in 1982 and founded Xiamen Dada in 1986. Huang's work is divided into four sections: anti-artistic affectation (fan jiaoshi zhuyi), anti-self-expression (fan ziwo biaoxian he xingshi zhuyi), anti-art (fan yishu), and anti-history (fan yishushi).
Huang moved to Paris in 1989, at the age of 35, to participate in the groundbreaking exhibition Magiciens de la Terre. He eventually moved to France and has been there ever since. Many of his sculptures are too huge to be auctioned due to their size.
---
Although China has had numerous artists, the most Famous ones include Fan Kuan, Dong Yuan, Ai Weiwei, Gu Kaizhi, Li Cheng, Qi Baishi, Huang Gongwang, Cai Guo-Qiang, Shen Zhou, and Bada Shanren.
These artists concentrated on Painting, poetry, and calligraphy styles that depended on the dynasty of their reign. In short art, in China has grown phenomenally, adapted, and changed with the local traditions and culture.