The Harlem Renaissance was likely one of the most pivotal moments in art history for the United States for a number of reasons. The movement began in the early 1920's and would last for a few decades into the 1940's, according to some art historians.
It was a time in which African American artists exhibited an explosion of creativity in both intellectual and cultural pursuits that included everything from music, literature, and painting, as well as many other forms of expression.
The movement largely began in New York City and would expand to other metropolitan hubs across the Northeast and Midwestern United States.
The Harlem Renaissance gave rise to ideas and various forms of artistic expression that would go on to blossom into what many argue to be a large factor in today's American culture.
In this article, we will discuss 10 of the most prominent artists from the Harlem Renaissance and examine the impact each person had on the movement as a whole.
Harlem Renaissance Artists
1.

Aaron Douglas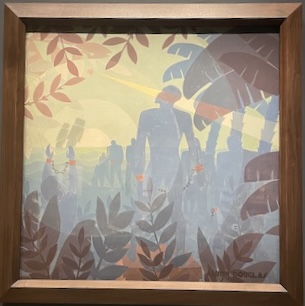 Of the many artists that had an impact on the Harlem Renaissance movement as a whole, few were as influential as Aaron Douglas.
He initiated the concept of an idea that he coined the "New Negro" which he deemed to be a reinvention of African Americans from the terrible past trials and tribulations that involved slavery.
Douglas sought to encourage his peers in the Harlem Renaissance era to develop new and intriguing ways of thinking as it related to artistic expression.
He was famously known for his paintings, which were comprised of a colorful array of figures that usually included silhouetted individuals.
This is believed to have been inspired by the idea that an individual's skin color was of less significance than their intellectual capacity.
Following the Harlem Renaissance, Douglas went on to teach art at Fisk University where he was a part of the faculty for 20 years and is credited with founding the university's art department.
He is fondly known as the "Father of African Art" and was closely associated with other significant figures of the era that include W.E.B. DuBois and many others.
One of Douglas' most famous paintings is actually a large mural that exists at the New York Public Library and was commissioned under President Franklin Delano Roosevelt's Works Progress Administration.
2.

Sargent Claude Johnson
Another significant figure in the Harlem Renaissance is known as one of the most comprehensive artists of the era. Sargent Claude Johnson was praised for his efforts as a painter, ceramics artist, sculpture, printmaker and various other forms of expression that he excelled at.
Johnson was born in 1888, but was forced to move from his home in Boston after the death of his parents at a young age. He moved to Washington, D.C. and lived with his aunt, May Howard Jackson, who is celebrated as a prolific sculpture that worked specially on figures and emphasized African American themes as portrait busts and other works.
Johnson never truly gained notoriety and fame through his works during his lifetime and often worked odd jobs to support his efforts as an artist.
Nevertheless, he is recognized today for having made a significant impact on the Harlem Renaissance movement as a whole due to his focus on the unique beauty of African Americans in a way that was presented to garner the attention of those within his own ethnicity rather than white Americans.
3.

Jacob Lawrence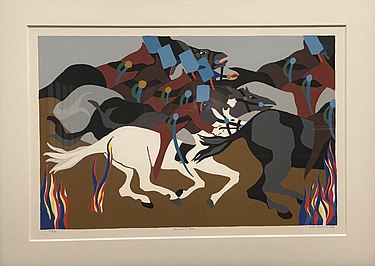 Jacob Larence developed a unique style of expression that was all his own in some ways during the Harlem Renaissance. He deemed his work to be of the dynamic cubism movement and noted that he wanted to especially focus on the plight of African American individuals following the end of the Civil War.
At the age of 23, he created a work that would be the most monumental of his career; a 60-panel series of paintings titled Migration Series that was devoted to focusing on the great exodus of Black Americans from southern states into the more accepting areas of the northern United States.
Each panel from the painting series contained a sentence that describes the painting contained on it, which combined to tell a long and arduous journey that was defining for many African American people.
His works were described by art critics and historians as straightforward and bold in color. He served in World War II and was known to have continued painting throughout his time in the war as he traveled to different parts of the world.
Later in his life, Lawrence would continue to create various works that were set on panels and featured political and societal themes that very heavily influenced African American culture as a whole.
4.

Lois Mailou Jones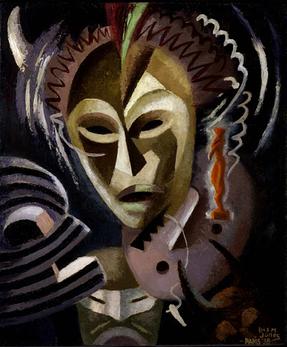 Lois Mailou Jones is one of the few African American artists who lived for a period of her life as an expatriate in Paris, France.
She gained moderate acclaim during her years in Paris as she was one of the first African American painters to focus on various scenes and subjects outside of portraiture.
She is celebrated for her contribution to the Harlem Renaissance's legacy in the form of teaching as she worked for many decades as an art teacher at various schools across the country.
She even traveled to Haiti in 1954 where she taught at the Centre D'Art and Foyer des Artes Plastiques in Port-au-Prince.
5.

Augusta Savage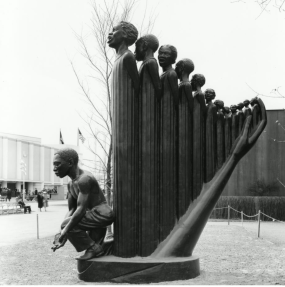 Another prominent figure from the Harlem Renaissance is Augusta Savage. She was widely known as a prolific sculptor, but was also celebrated for her contributions to African American culture in the form of activism as she was very much involved in thoughts and ideas leading up to the Civil Rights movement of the 1960s.
Savage was a brilliant artist who established her own studio in Harlem during the Harlem Renaissance era.
She, too, was a noted educator and taught a number of prominent African American artists who would later develop and become highly influential in their own right.
Many of her works were done in clay and plaster as bronze was simply too expensive for her to work with given her meager income as an educator for much of her life. She is credited with helping to develop the talents of such greats as Jacob Lawrence, Gwendolyn Knight and others.
6.

Richmond Barthé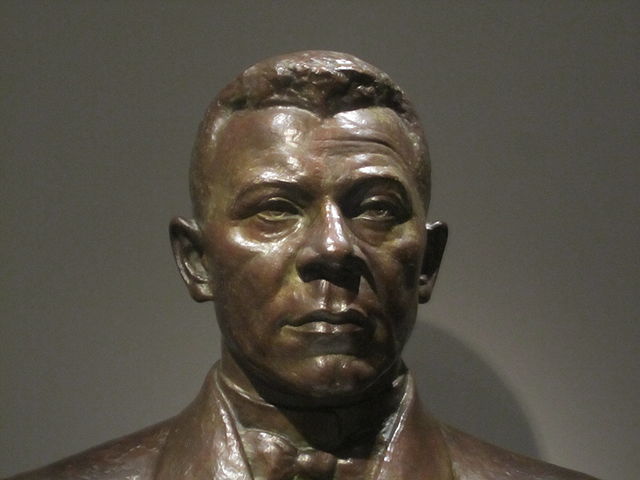 Richmond Barthé played a role in the Harlem Renaissance as a young African American sculptor and would progress in his career while living in various countries around the world.
Born in Mississippi in 1901, Barthé grew up with an affinity for the arts and spent much of his time drawing, which was something he was exceptionally inclined toward.
He exhibited his first painting at the age of 12 in the local county fair in his hometown of Bay St. Louis.
Barthé studied at the Art Institute of Chicago and would go on to be a professional artist, producing various sculptures that pertained to life as an African American.
He played a pivotal role in the overall development of the Harlem Renaissance and was very well-connected with other artists in the area while he lived in New York City. He established a studio in Harlem and would later move to other countries around the world after the movement subsided.
He was famous for producing bust sculptures of famous actors and political figures and developed a close friendship with Hollywood star actor James Garner later in his career.
7.

Meta Warrick Fuller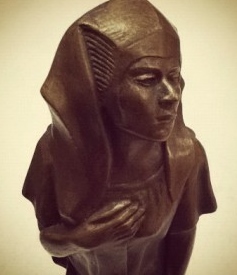 Meta Warrick Fuller was among the most influential female African American artists who played a role in the development and furtherance of the Harlem Renaissance.
She was already an established artist in her own right when the movement began in New York City in the early 1920s and had already lived and worked in Paris at the turn of the century.
She was mentored by Henry Ossowa Tanner, who is considered to be one of the most prolific figures in African American art culture. Her sculptures drew widespread acclaim during her years in Paris due to the raw and direct nature of the figures in them.
Fuller produced a number of works that were aimed at drawing attention to the horrors and atrocities that occurred in the South which included the lynching of African Americans at the hands of white mobs.
After she moved back to the United States from Paris, she did not receive the same amount of acclaim despite continuing to produce remarkable works of art.
8.

Charles Alston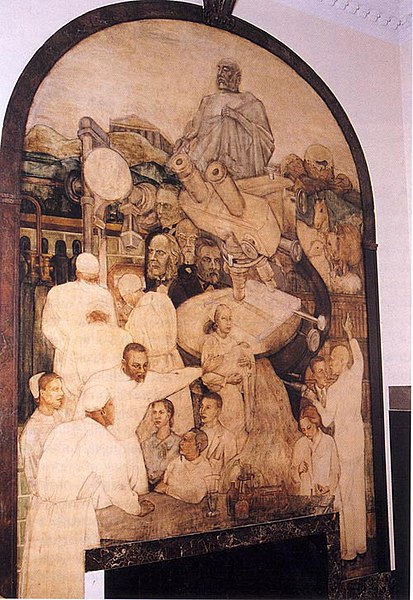 Charles Alston was born in 1907 and showed an inclination toward the arts from a very early age.
He excelled greatly as a student and would go on to become a member of the Arista National Honor Society before studying at Columbia University where he began his academic career studying architecture, but would complete his education in the fine arts.
Alston attended Columbia during the Harlem Renaissance and would be introduced to a number of prominent African American artists during his time as a student.
He was a prominent cartoonist for a number of newspapers and magazines in the 1930's and 1940's and spent a great deal of time furthering his education in the arts.
He would later become an instructor at the Museum of Modern Art and much of his later life was described as "intellectual activism" in favor of establishing rights among his African American peers in the arts and other areas of society.
9.

James Lesesne Wells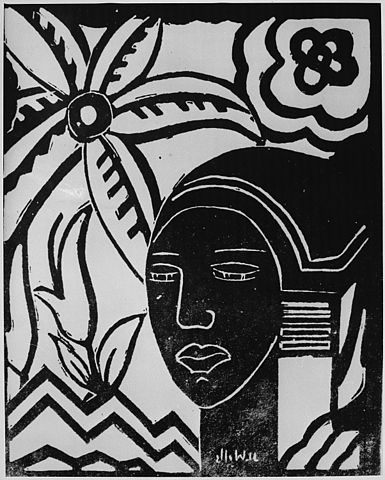 James Lesesne Wells played a pivotal role in the Harlem Renaissance, not as an artist, but more so as an educator. He was known to have had an illustrious career as an art instructor at Howard University.
Wells worked in the areas of printmaking, lithography and other forms of expression during his years in Harlem.
He taught alongside other major figures of the movement and focused much of his efforts and study on reproduction art. He also later played a pivotal role in the Civil Rights era and continued to produce various works of art well into his 80's.
10.

Benny Andrews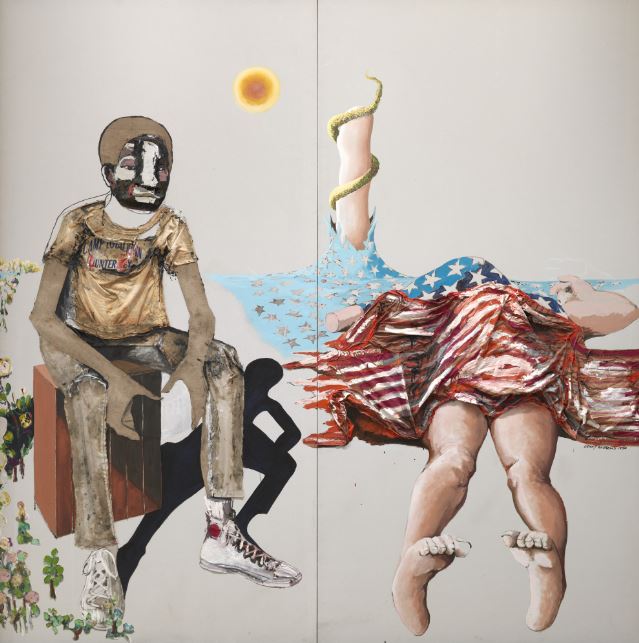 Benny Andrews was born in 1930 to a family of sharecroppers in Georgia. At a time when education among farm workers was discouraged past the 7th grade, Andrews went on to become the first high school graduate in his family.
He would later go on to attend college classes, but was forced to join the U.S. Air Force due to financial troubles.
He served during the Korean War and returned to the United States after the war with a newfound zeal for pursuing his art studies and career.
Andrews enrolled at the Art Institute of Chicago and produced a range of influential works that appeared to contain elements of abstract cubism and other painting styles.
Later he would became highly influential during the Civil Rights movement and his artwork was a direct reflection of the plight of African Americans in the United States.
11. Archibald Motley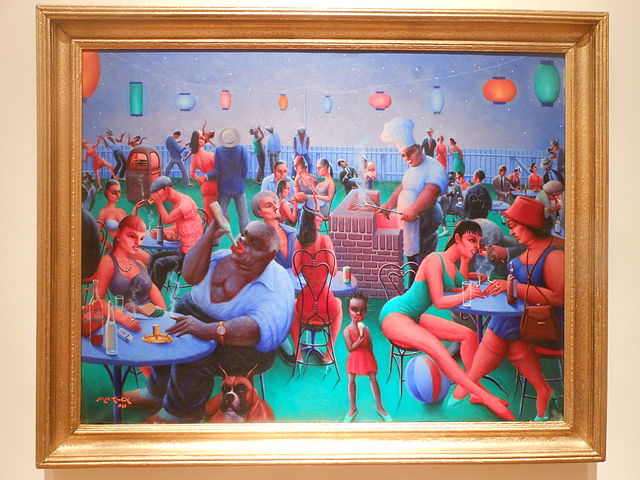 Archibald John Motley, Jr. (October 7, 1891 – January 16, 1981) was a visual artist from the United States. During the 1910s, he studied painting at the School of the Art Institute of Chicago, graduating in 1918.
Motley is best known for his colorful depictions of the African-American experience in Chicago during the 1920s and 1930s, and is regarded as a major contributor to the Harlem Renaissance, a period when African-American art reached new heights not only in New York but across America—its local expression is known as the Chicago Black Renaissance.
His night scenes and crowd scenes, which are greatly inspired by jazz culture, are among his most popular and prolific works. He portrayed a vibrant, urban black culture that bore little relation to the stereotypical and marginalizing rural images of black Southerners that are so prevalent in popular culture.
It is crucial to note, however, that he was not representing his group; he was among Chicago's rich and privileged black community. He married a white lady and lived in a white area, thus he was not a part of the same urban experience as his subjects.