During the Harlem Renaissance and beyond the Civil Rights movement, black women began to emerge as artists that were capable of breaking through the barriers that had once held them back from fame and notoriety.
Many Black female artists began to find the courage to stick with their artistic expression and pursue studying at institutions where they had previously been denied entry.
Prior to the 20th century, many women and especially black female artists had been largely discouraged from producing artwork and studying amongst their male peers.
Many women pushed past the previously held beliefs that they either could not or should not pursue a career as an artist and brought forth some of the most defining works of the 1900's and onward.
Famous Black Female Artists
In this article, we will take a closer look at ten of the most famous black female artists and how they managed to overcome the societal burdens that had been placed on them in order to achieve their status among the most celebrated artists of modern times.
1.

Laura Wheeler Waring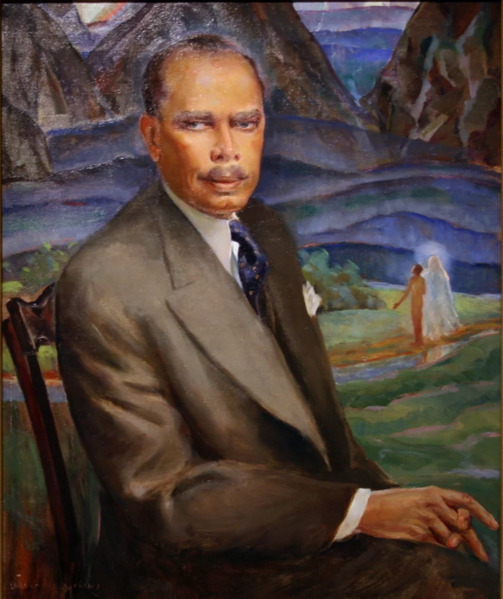 Among the greatest black female artists of the 20th century, few are as well-known as Laura Wheeler Waring.
She is notably one of the most influential figures among artists in the African American community and her portraits are considered by many art historians and critics to be masterful works of art.
Born in 1887, Waring grew up during a volatile time in American history in which African Americans were still very much denied many of the rights and opportunities that white citizens had in the country.
As one of the leading Harlem Renaissance artists, she created a number of portraits of many Black women and men who were among the working class that was so often overlooked and ignored by society.
Her works show a style that harkens back to the vibrant and deep colors used by many Impressionist artists with a soulful approach that captures the essence of the person's character and persona.
She spent a considerable amount of time in Paris, studying works from such artists as Cezanne, Monet, Corot, and others.
2.

Kara Walker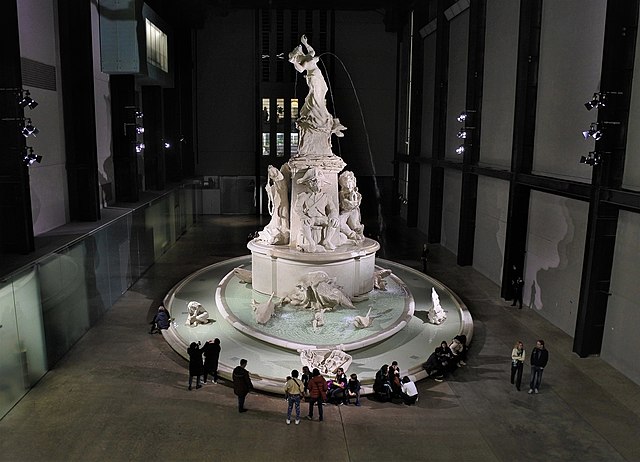 Kara Walker is an artist with a unique flair for producing works that capture the essence of antebellum life before the Civil War in the South.
Walker was born in California in 1969, but was very much intrigued by the nature of Southern culture when she moved to Atlanta with her family when she was a child.
She fondly recalls watching her father create various artworks in his garage and she would sit for hours and watch him draw. By the time Walker was 3 years old, she had already developed a deep affinity for art and had begun creating her own works.
Walker became fascinated with silhouette art and one of her first and most iconic works that truly put her on the map as an artist was titled Gone, An Historical Romance of a Civil War as It Occurred Between the Dusky Thighs of One Young Negress and Her Heart.
The silhouette was a massive effort that spanned an entire room, presenting a range of emotionally-charged scenery from times that predate the Civil War in the South.
3.

Augusta Savage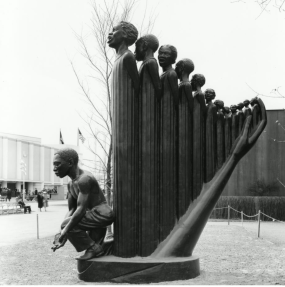 Born in 1892, Augusta Savage can accurately be described as one of the founding members of the Harlem Renaissance who truly helped the era gain popularity with her works, as well as her efforts to educate fellow African American artists.
In fact, she became more famous as a teacher than an artist and would go on to educate some of the most prominent Black artists in American history throughout her career.
She arrived in New York City in 1921 when it had already emerged as a bustling hub of African American artists. By the time her career was drawing to a close, she was regarded as arguably the leading African American female artist in history.
She would study for a few years in France, being accepted for a summer program at Fountainbleau School of Fine Arts in France.
The offer was rescinded after many of the American selection committee members found out she was Black.
This small setback did nothing to deter Savage as she went on to become one of the most famous American sculptures of the 20th century.
4.

Clementine Hunter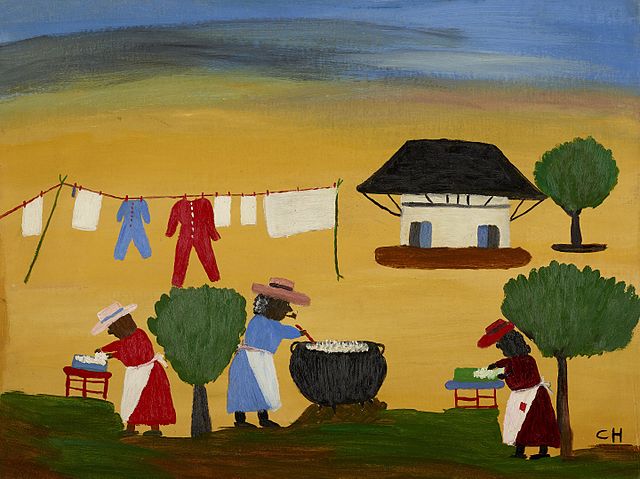 Clementine Hunter was born on a former slave plantation in Louisiana in 1886. She was a self-taught artist, which made her works all the more treasured among the great Black female artists in history.
She never learned to read or write, but would find a special sense of appreciation for expressing herself by painting on plates or pieces of fabric that had been thrown away by the plantation owners.
Throughout her life, she gained little recognition for her works. Her paintings featured two-dimensional images that mostly portrayed life as she knew it on the plantation among those who had lived much of their adult and young lives as slaves before the end of the Civil War.
Her works are now viewed as an authentic look into the past lives of former slaves through the eyes of someone who experienced the harshness of being a newly-freed African American in the latter part of the 19th century.
5.

Alma Thomas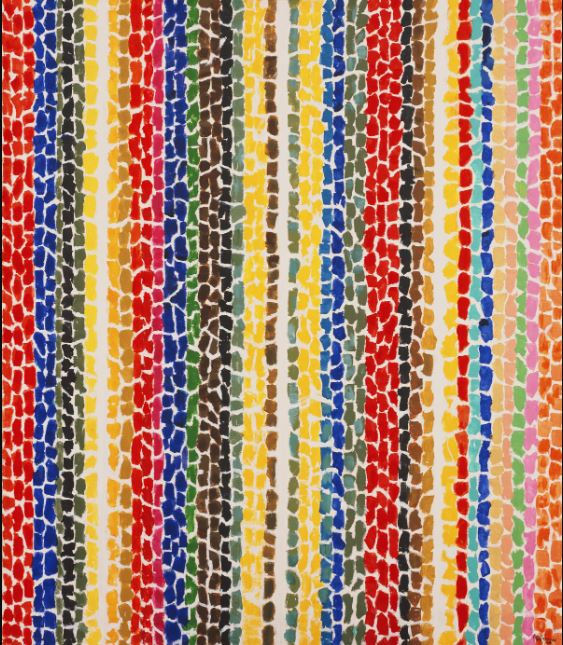 Alma Thomas was born in 1891 in the first few decades following the Civil War in the Deep South. She moved from her childhood home in Georgia to Washington, D.C. where she worked for more than 35 years as an art teacher.
During this time, she would have the opportunity to continually study each major art movement and the most prominent artists therein, which would later play a major role in her own artistic style.
She became the first graduate of Howard University's Art department before going on to later obtain a Masters of Art Education from Columbia University in 1934. After her retirement from a long and illustrious teaching career, Thomas would begin to put to use many of the things she had learned in her decades as a teacher.
Her artwork is largely considered to be of the Expressionist movement style, but many art critics and historians note that Thomas had a style that was truly her own.
She managed to achieve much throughout her career despite the existence of segregation and prejudice throughout much of the country.
6.

Loïs Mailou Jones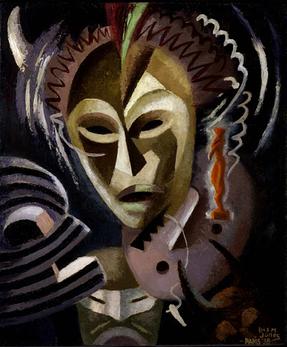 Loïs Mailou Jones is one of the few famous Black female artists who managed to establish herself as a notable artist among those in her home country of the United States, as well as France.
Born in 1905, Jones enjoyed a long and productive career as both an artist and teacher.
Her parents noticed early on in her life that Jones had an artistic inclination and encouraged her to draw and paint as much as she liked.
This would be the early beginning to a career that would have as much of a profound impact on the American art scene as any famous Black female artist ever had.
She would travel to France and other places across the world in pursuit of bettering herself as an artist and seeking to exhibit her works in front of a more prominent crowd.
Her paintings were colorful and presented a distinctly African demeanor that was unlike any other artist of her time.
7.

Pauline Powell Burns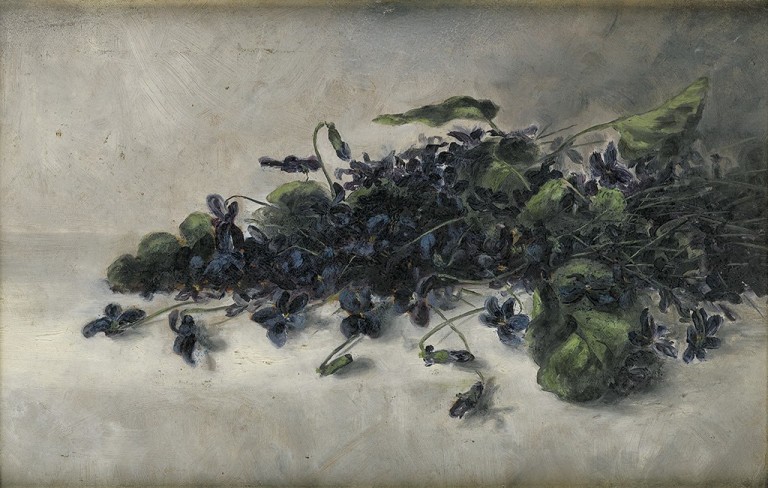 Pauline Powell Burns was a notable painter and pianist who is a worthy addition to our list.
She was born in California in 1872 and was locally famous in the state for her musical ability, as well as her skill with a paintbrush.
Many of her works were portraits and still-life paintings that featured elegant use of color and refinement that one would expect from the masterful artists of the French Impressionist movement of the 19th century.
8.

Gwendolyn Knight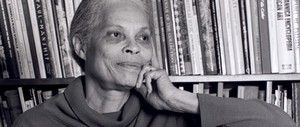 Gwendolyn Knight was originally from Barbados and would find great success after moving to St. Louis, Missouri when she was just 13 years old. She had always had an inclination for art and would go on to pursue a degree in fine arts from Howard University in 1933.
She later relocated to New York City to join the thriving scene that was known as the Harlem Renaissance after her collegiate studies.
She was known for creating works that were filled with bold colors and deep background hues that seemed to bring out the main figures in many of her portraits.
Many of her works featured African Americans engaged in a wide range of activities. She lived a long and accomplished life and career.
9.

Amy Sherald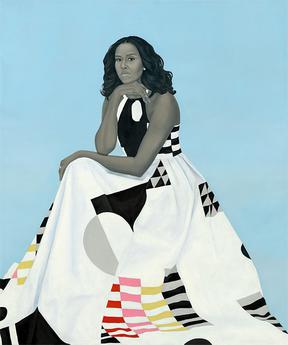 Amy Sherald is a modern artist that is widely considered to be among the most iconic Black female artists in American history.
She is known for her unique and elegant portraits of famous figures and paintings of people such as former First Lady of the United States Michelle Obama, as well as many others.
Her career has evolved and grown so that Sherald enjoys a sizable amount of fame from modern art critics and scholars who point to her work as being among the most transformative of any that's related to political and social controversy.
One of her most well-known recent works is a portrait of Breonna Taylor, a woman who was shot and killed during a police raid on her residence just last year.
Sherald has battled through significant medical issues in her young life, having undergone a heart transplant in 2012 at the age of 39.
10.

Faith Ringgold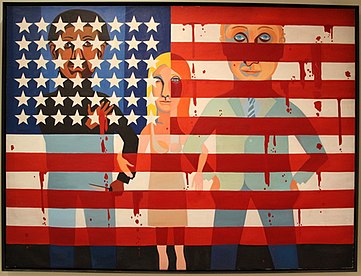 Faith Ringgold is considered to be among the most notable figures in today's modern art scene as many of her paintings, sculptures, writings, and more have been impactful on a younger generation of artists and expressionists.
She was born in 1930 in Harlem, New York during the height of the Harlem Renaissance.
She was raised by a family that strongly believed in embracing their own individual forms of expression, her mother being an interior designer and her father being known as a masterful storyteller.
Many of her most notable works tell the unsung stories of African Americans throughout much of the 20th century and beyond.
Her paintings are distinctly colorful and feature a wide array of detail and often confront serious social and moral issues that face African Americans living in the United States.
11. Kay Brown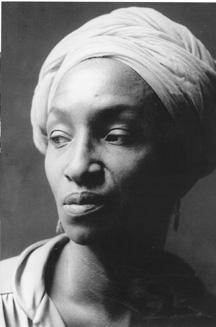 Kay Brown (1932-2012) was an African American novelist and artist. She was also the first woman to be accepted into the Weusi Artist Collective, which was centered in Harlem in the 1960s and 1970s.
She was a sociopolitical printmaker who specialized in personal representations of the Black story. Brown also employed huge scale collages to communicate her ideas.
The Weusi Collective, called after the Swahili term for "blackness," was created in 1965 by all males. Because she was the sole female member of this collective, she was encouraged to find methods to represent the underrepresented Black female artists.
She is generally regarded as one of the founding members of New York City's Where We At Black Women Artists Collective. Brown's mixed media collages and prints are acknowledged as depicting challenges affecting the worldwide Black community.
Brown's art was exhibited in the Brooklyn Museum's "We Wanted a Revolution" exhibition.