Japan's culture is one of the most distinct of any in existence throughout the world. In various aspects of cultural and artistic expression, the Japanese people have developed a style that is wholly their own when it comes to painting, sculpture, and especially architecture.
Many people can automatically recognize the Japanese style of architecture based on specific characteristics that the builders often used.
In this article, we will examine 10 of the most famous Japanese architects and cover some of the details regarding their backgrounds, as well as their most well-known architectural works.
Famous Japanese Architects
1. Tadao Ando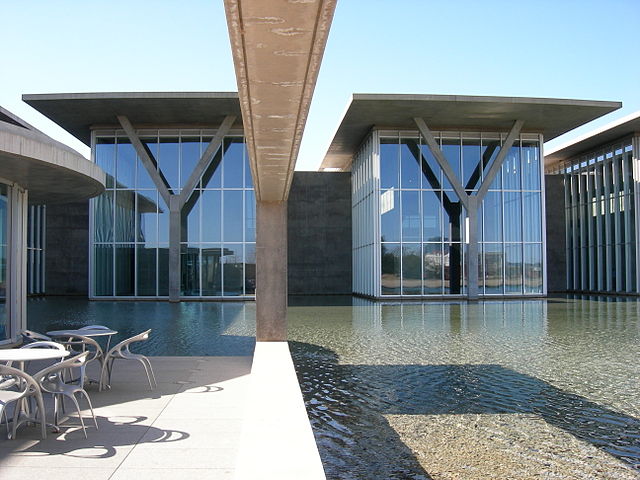 Anyone who has studied architecture is likely familiar with Tadao Ando and his work. He is regarded as one of the most prominent architects and designers in Japan, as well as one of the greatest modern architects in the world.
Ando was born in Minato-ku, Osaka in 1941 and spent the majority of his childhood studying martial arts and boxing before taking an interest in architecture after he saw Tokyo's Imperial Hotel, which was designed by Frank Lloyd Wright.
Ando's method of becoming an architect is what many would consider to be very unorthodox as he was known to have studied himself on many aspects of design and architectural theory.
He studied various courses and visited some of the most prominent buildings that were designed by the most highly-revered architects from his youth and prior to this time.
Ando then established his own design studio in 1968 and started making a name for himself by designing churches and traditional Japanese worship buildings along with various monuments and artwork across the country.
2. Kengo Kuma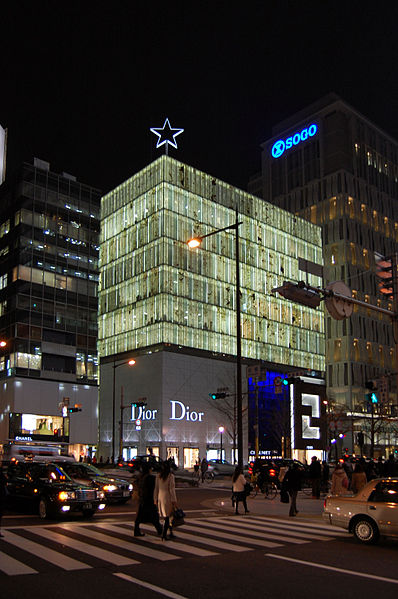 Kengo Kuma is virtually a household name in Japan for those who are remotely familiar with architecture and design.
He accrued a high level of notoriety and fame as both an architect and a professor of architectural studies at some of Japan's most prestigious institutes of higher education. Kuma was born in Yokohama, Japan in 1954 and studied architecture at the University of Tokyo, graduating in 1979.
In 1987, Kuma established his own business under the name Spatial Design Studio and he began making a name for himself designing a wide range of buildings and other structures.
His designs are often characteristic of the particular style of modern design and architecture that's found in Japan and he has collected many awards throughout the years for his work.
Some of his most well-known buildings include Taikoo Li Sanlitun in Beijing, the Nagasaki Prefectural Art Museum and the distinct Asakusa Culture Tourism Center located in Taito-ku, Tokyo.
3. Kenzō Tange
Kenzō Tange is perhaps most famous in the world of architecture for winning the Pritzker Prize in 1987, but he is best-known throughout Japan as one of the most prominent architects in history.
Tange was a native of Sakai, Japan where he was born in 1913. He was brought up in Hiroshima and developed a deep appreciation for architecture while studying the works of Le Corbusier.
During the early years of his career, Tange worked under Kunio Maekawa, who was a prominent Japanese designer known for his work in the postwar modernist movement that blended together certain aspects of European design along with traditional Japanese architecture.
Throughout his career, Tange developed some of the most celebrated buildings in Japan, which include the Hiroshima Peace Memorial Park, Tokyo Olympic arenas, St Mary's Cathedral and the Plan for Skopje.
4. Toyo Ito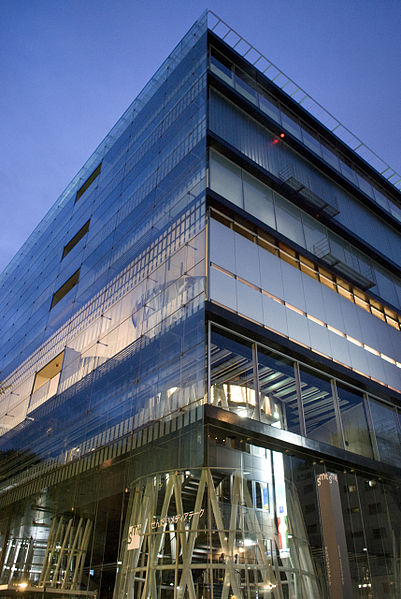 Toyo Ito is one of the most respected Japanese architects and is well-known for his work in the field of conceptual architecture that combines many aspects of virtual reality and digital technology with architecture.
Ito was born in the city of Seoul in 1941, when the city was under Japanese rule. He studied architecture and design from a very early age before earning a degree in architectural design from the University of Tokyo in 1965.
Many of Ito's earliest works include various small buildings and houses which he created for his friends and family.
One of his most celebrated designs that earned Ito a considerable amount of acclaim within the architectural community was the Tower of Winds, located in Yokohama.
His career has taken him around the world, but Ito truly made his mark in Asian countries as his unique style seemed to perfectly blend much of the local cultural traditions with modern themes.
5. Kisho Kurokawa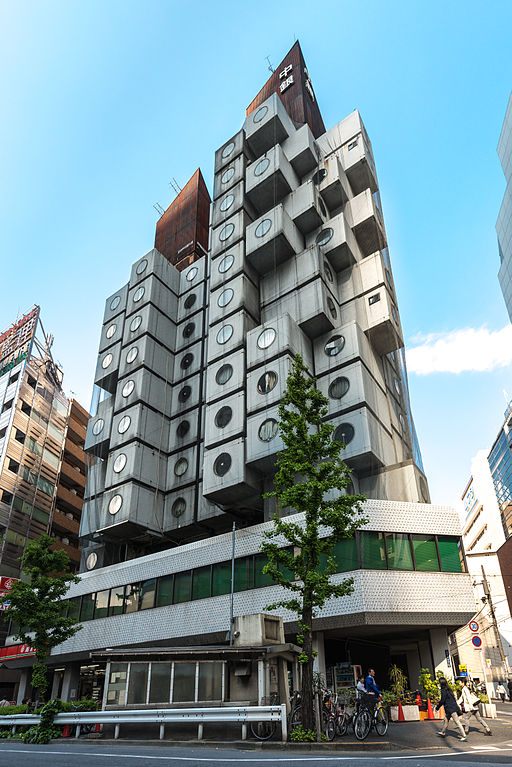 The Metabolist Movement is one of the most unique in the world of architecture as it was established on the ideas of combining biological and organic growth structures with architectural megastructures.
One of the main architects who is known for his work in founding this movement is Kisho Kurokawa. Born in Kanie, Aichi in 1934, Kurokawa grew up with a great appreciation for architecture and design.
He studied architecture at Kyoto University where he earned a degree before moving on to further advance his academic career at the prestigious University of Tokyo.
Also Read: Famous Buildings in Tokyo
He founded the Metabolist Movement in 1960 and other architects began to take notice of the avant garde style of design and incorporate its principles into their own work.
Some of Kurokawa's greatest works include the ​​Nakagin Capsule Tower, the Entrance to the Nagoya City Art Museum and the National Art Center located in Tokyo.
6. Kazuyo Sejima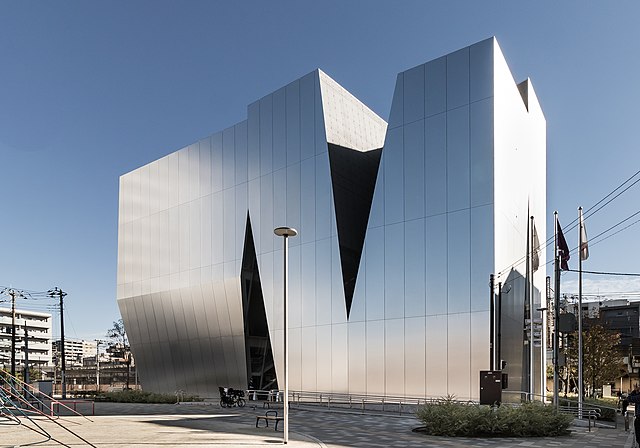 Kazuyo Sejima is recognized as one of the most famous female architects in the world, as well as one of the most notable designers in Japan. She is a native of Hitachi, which is a city located in the Ibaraki Prefecture of Japan where she was born in 1956.
Sejima set a course early on in her life to achieve her dreams of being an architect and her studies at the Japan Women's University began her career in 1979.
She studied and worked as an apprentice under Toyo Ito, one of Japan's most famous architects. Sejima received the Pritzker Prize in 2010 and has collected dozens of other awards and prizes from the architectural community over the course of her career.
Some of Sejima's greatest achievements are the Sumida Hokusai Museum that's located in Tokyo, New Museum in New York City and the Sumida Hokusai Museum that's also located in Tokyo.
7. Shigeru Ban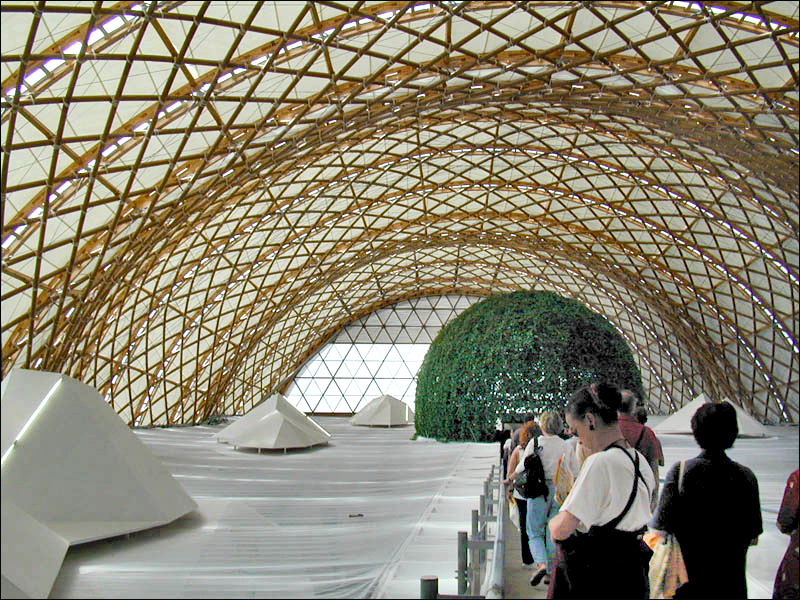 One of the most innovative architects in Japan's history is Shigeru Ban, who is said to have developed the field of 'invisible structure,' as well as other themes of modern architecture during his career.
He was born in Tokyo in 1967 and attended the Southern California Institute of Architecture and Cooper Union's School of Architecture during his academic career.
Ban also studied and developed his architectural style under the guidance of John Hejduk, who is recognized as one of the most famous American architects in history.
Some of Ban's most notable works include the Takatori Catholic Church and the Centre Pompidou-Metz in France.
8. Fumihiko Maki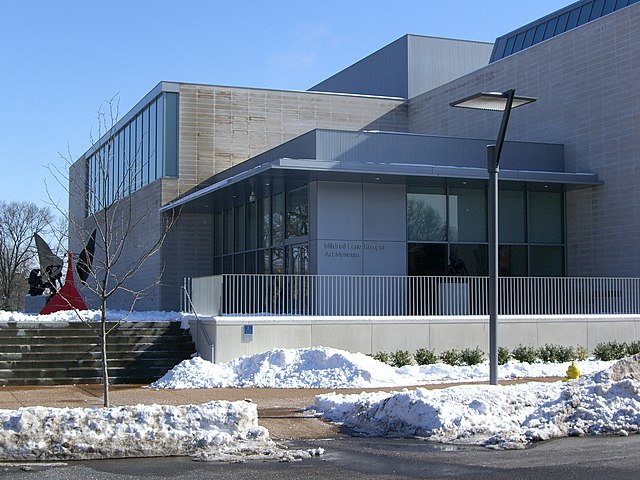 Fumihiko Maki is another prominent Japanese architect who has been awarded the Pritzker Prize during his career.
He is best-known for his efforts to fuse together the architectural philosophy of eastern and western cultures through the use of new materials and designs. Maki was born in Tokyo in 1928 and has lived most of his life in the United States.
He has enjoyed a long and illustrious career as a professor of architecture in some of the world's most prestigious universities like Washington University in St. Louis.
Some of Maki's greatest works include the Kemper Art Museum that's located on the campus of Washington University in St. Louis and many others.
9. Ryue Nishizawa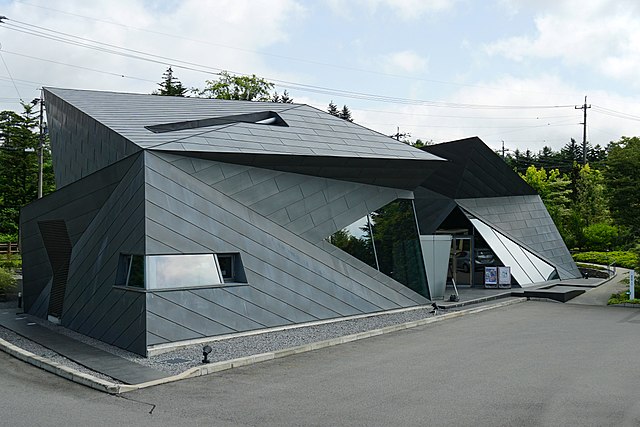 Ryue Nishizawa is recognized as one of the most notable modern architects in Japan as he has worked alongside Kazuyo Sejima for much of his career.
The two were awarded the Pritzker Prize in 2010 and Nishizawa is said to be one of the most artistically-inclined designers in the country's architectural community.
He is a native of Kanagawa Prefecture where he was born in 1956. Nishizawa founded the architectural firm known as SANAA, which stands for Sejima and Nishizawa and Associates.
Some of his most well-known and notable works include the 21st Century Museum of Contemporary Art, the Teshima Art Museum and Hiroshi Senju Museum. Many of his most recognized designs are works which he created alongside Sejima.
10. Sou Fujimoto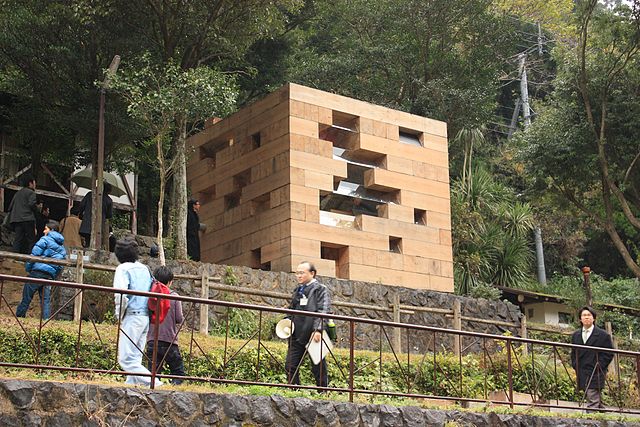 Sou Fujimoto has established himself as one of Japan's most famous architects. He is known for working with lightweight and smaller materials to create artistic buildings and structures, as well as memorials.
He was born in 1971 in Hokkaido, Japan and grew up studying art and design during his youth. Fujimoto earned a master degree from l'École Spéciale d'Architecture in Paris and his work has put him on the map as one of the most talented young architects in Japan.
Fujimoto's most notable works include projects such as the Serpentine Gallery Pavilion in London, the House of Hungarian Music in Budapest and the Mille Arbres (A Thousand Trees), which is located in Paris, France and was completed in 2022. His work in modern architecture has earned him numerous awards.