Opportunities for Jewish artists in the nineteenth century were unprecedented.
Jews were able to escape the Jewish ghetto and integrate with their non-Jewish neighbors in the marketplace and the academy as a result of the European Enlightenment and subsequent societal reforms.
After they were granted full citizenship rights, Jewish people quickly made their mark in a variety of fields, including the arts.
The works and artists included below represent a spectrum of Jewish artistic expression throughout the 19th and 20th centuries. The focus of this sampling is on the artist's use of cultural, historical, and religious references in their work.
Famous Jewish Artists
1. Marc Chagall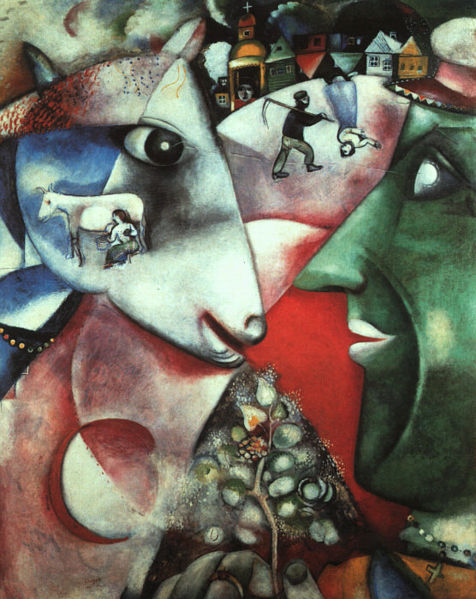 Marc Chagall was born on July 6, 1887, in Moishe Shagal. Chagall was a Russian-French artist who worked in a variety of techniques and forms, including sketches, painting, book illustrations, ceramics, stage sets, stained glass, fine art prints, and tapestries. He was of Jewish ancestry from Belarus.
Marc Chagall visited Paris, Saint Petersburg, and Berlin numerous times before World War I. He built his own blend of traditional and contemporary art in connection to Jewish folk culture and the Eastern Europe concept.
Chagall spent the war years in Soviet Belarus, where he became one of the country's most recognized painters and an avant-garde member. Before departing for Paris in 1923, he established the Vitebsk Arts College.
Marc Chagall is widely considered as a significant Jewish artist and the father of modernism. Ida Chagall and David McNeil Chagall were Chagall's two children. He died on March 28, 1985, at the age of 97.
2. Sonia Delaunay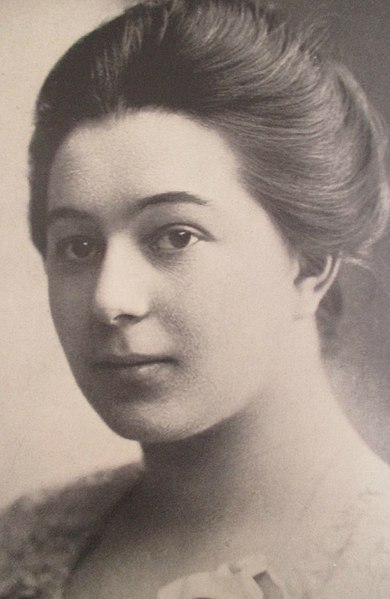 Sonia Delaunay (13 November 1885 – 5 December 1979) was a French artist of Ukrainian heritage who lived in Paris for the most of her career.
Before going to France and expanding her firm to include textile, fashion, and set design, she received professional training in Russia and Germany.
Her husband, Robert Delaunay, and she co-founded the Orphism art movement, which was notable for its use of vivid colors and geometric patterns.
She was the first living female artist to have a retrospective display at the Louvre in 1964, and she was named an officer of the French Legion of Honor in 1975.
Her modern design work incorporates geometric abstraction as well as the usage of furniture, fabrics, wall coverings, and clothes.
Delaunay's Coccinelle was featured on a stamp issued in 2004 by the French Post Office, La Poste, and the Royal Mail of the United Kingdom to commemorate the centenary of the Entente Cordiale.
Perry Ellis, a US fashion designer, created knits and prints in Delaunay colors and patterns for his fall 1984 collection.
3. El Lissitzky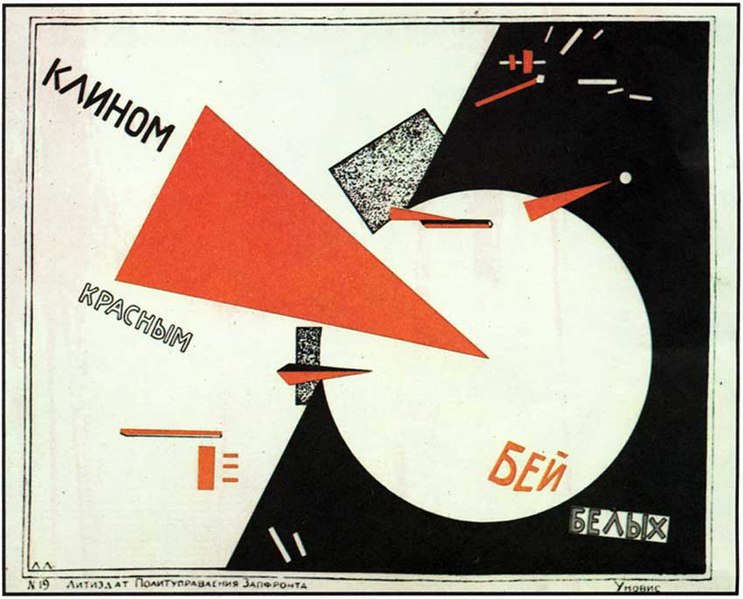 Lazar Markovich Lissitzky (November 23, 1890 – December 30, 1941) was a Russian artist, designer, photographer, typographer, polemicist, and architect.
He was a key player in the Russian avant-garde, working with his mentor, Kazimir Malevich, to establish suprematism and producing several exhibition displays and propaganda works for the Soviet Union.
His work had a significant impact on the Bauhaus and constructivist movements, as he experimented with production procedures and aesthetic motifs that would come to dominate twentieth-century graphic design.
In 1921, he was appointed Russian cultural envoy to Weimar Germany, where he worked with and influenced key leaders from the Bauhaus and De Stijl movements.
He introduced major innovation and change to typography, exhibition design, photomontage, and book design in his latter years, generating highly acclaimed works and garnering worldwide renown for his exhibition design.
4. Maurycy Gottlieb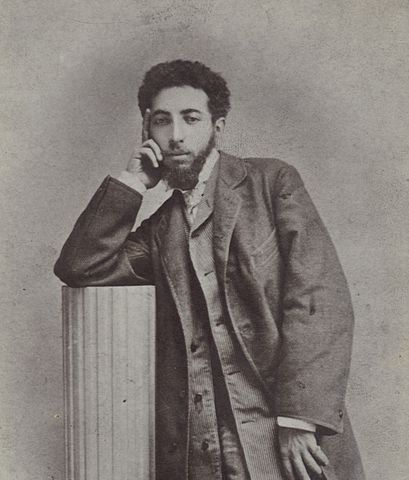 Maurycy Gottlieb (February 22, 1856 – July 17, 1879) was a Romantic-era Polish realism painter. Gottllieb, regarded as one of Jan Matejko's most promising pupils, died at the age of 23.
Gottlieb was born in Drohobycz (then in Galicia in Austrian Poland, now in western Ukraine) to a rich Orthodox Jewish family who spoke Yiddish and Polish.
Despite his untimely death at the age of 23, more than 300 of his works (mainly drawings, but some oil paintings) have survived, albeit not all are completed.
Following the collapse of the Iron Curtain, several Polish collections previously unknown in the Western Bloc became famous, and his fame expanded significantly.
5. Moritz Daniel Oppenheim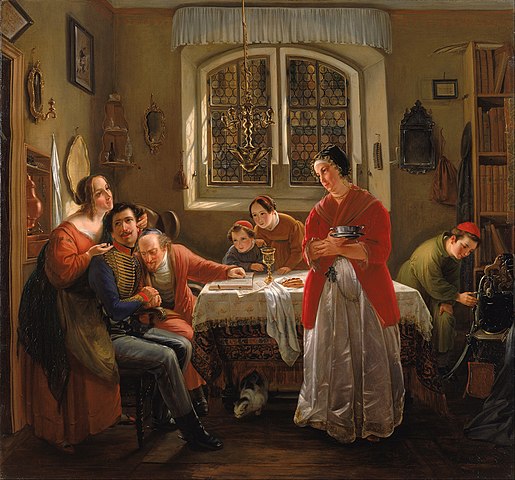 Moritz Daniel Oppenheim (7 January 1800 in Hanau, Germany – 26 February 1882 in Frankfurt am Main) was a German painter often considered as the modern era's first Jewish painter.
At a period when many of his German Jewish colleagues opted to convert to Christianity, his art was impacted by his cultural and religious heritage.
Oppenheim's studies of Jewish life, portraits of Emperor Joseph II and Moses Mendelssohn, and life portraits of Ludwig Börne and other contemporaneous Jewish notables established him as one of the nineteenth century's leading Jewish painters.
Among his most renowned pieces, Return of the Jewish Volunteer, which was extensively replicated, are Mignon and the Harper, Italian Genre Scene, Confirmation, and Sabbath Blessing. All of these are typical evidence of his conceptual capacity and organizing ability.
6. Chaim Goldberg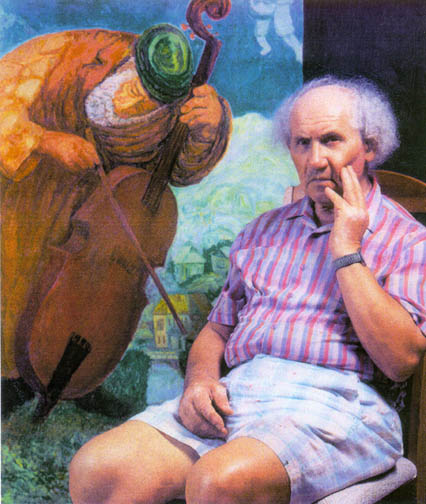 Chaim Goldberg (March 20, 1917 – June 26, 2004) was a painter, sculptor, and engraver of Polish and American origin.
He is most known for chronicling Jewish life in the eastern European Polish hamlet (or Shtetl) where he was born, Kazimierz Dolny in eastern Poland.
This is where he watched life and the repeating art colony environment that he craved for himself, and eventually undertook the goal of becoming a major painter of Holocaust-era art, which he saw as a responsibility and art with a great sense of purpose.
Following WWII, he moved to Israel, then to the United States in 1967. (he and his family became US citizens in 1973). In 2004, he died in Boca Raton, Florida.
7. Diane Arbus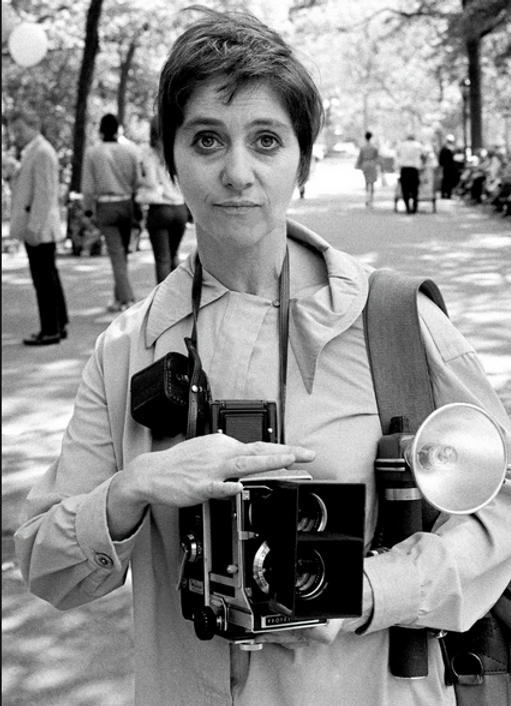 Diane Arbus (March 14, 1923 – July 26, 1971) was a photographer from the United States. Arbus' images contributed to the normalization of excluded groups and highlighted the significance of accurate depiction of all individuals.
She shot a diverse spectrum of subjects, including giants, carnival performers, dwarfs, children, moms, couples, the elderly, and middle-class families.
She shot her people in familiar surroundings, such as their homes, streets, workplaces, and parks. She is known for pushing the boundaries of acceptable subject matter and breaking rules about the proper distance between photographer and subject.
She was able to achieve a remarkable psychological depth in her work by befriending rather than objectifying her subjects.
8. David Bomberg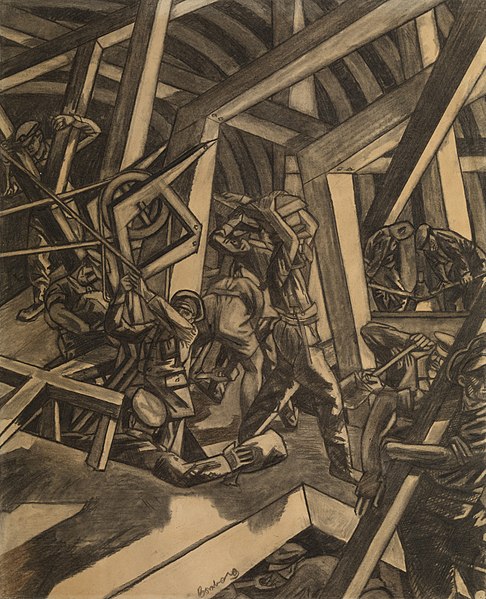 David Garshen Bomberg (December 5, 1890 – August 19, 1957) was a Jewish painter born in Britain who was a member of the Whitechapel Boys.
Bomberg was one of the most daring members of Henry Tonks' remarkable group of painters at the Slade School of Art, which included Mark Gertler, Stanley Spencer, C.R.W. Nevinson, and Dora Carrington.
In the years preceding World War I, Bomberg painted a series of complex geometric compositions combining cubism and futurism influences; typically using a limited number of striking colors, turning humans into simple, angular shapes, and sometimes overlaying the entire painting with a strong grid-work coloring scheme.
Because of his bravery in deviating from the customary style of the period, he was ejected from the Slade School of Art in 1913, with the approval of senior instructors Tonks, Frederick Brown, and Philip Wilson Steer.
Whether it was because his trust in the machine era was shaken by his experiences as a private soldier in the trenches, or because of Britain's prevalent retrogressive attitude toward modernism, Bomberg shifted to a more figurative approach in the 1920s.
His art became more dominated by naturalistic portraits and landscapes. He traveled extensively around the Middle East and Europe, gradually adopting a more expressionist manner.
9. Isidor Kaufmann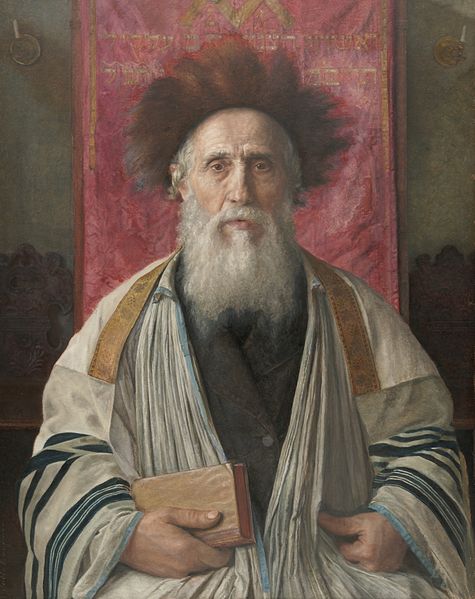 Isidor Kaufmann (22 March 1853 in Arad – 1921 in Vienna) was a Jewish-themed Austro-Hungarian painter.
Having dedicated his career to genre painting, he went across Eastern Europe in pursuit of scenes of Jewish life, particularly Hasidic life. The Jewish Museum Vienna exhibited the artist's life and work in 1995.
Kaufmann, who was born in Arad, Kingdom of Hungary (now Romania), to Hungarian Jewish parents, was destined for a commercial career and could only accomplish his dream of becoming a painter later in life.
His most famous paintings depict Jewish life in Poland. They include: Der Besuch des Rabbis (the original of which was acquired by Emperor Franz Joseph I and is now housed in the Kunsthistorisches Museum), Schachspieler, Der Zweifler, and Schachspieler (for which he received the gold medal at the Weltausstellung of 1873).
Among Kaufmann's other awards are the Baron Königswarter Künstler-Preis, the Emperor of Germany's gold medal, a gold medal from the International Exhibition in Munich, and a medal of the third class from the Exposition Universelle in Paris.
10. Otto Freundlich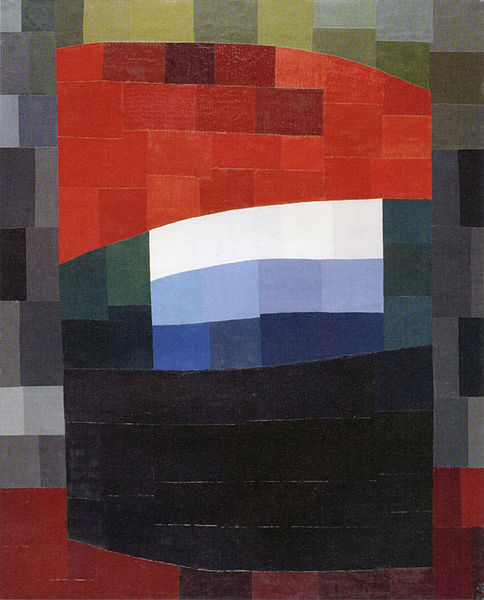 Otto Freundlich (July 10, 1878 – March 9, 1943) was a Jewish-born German painter and sculptor. Freundlich, a member of Western art's first wave of abstract artists, was a huge fan of cubism.
Otto studied dentistry before opting to pursue a career as an artist. In 1908, he moved to Paris and lived at Montmartre in Bateau Lavoir, close Pablo Picasso, Braque, and others.
He returned to Germany in 1914. He became politically involved after World War I as a member of the November Group. With Max Ernst and Johannes Theodor Baargeld, he produced the first Dada exhibition in Cologne in 1919. He joined the Abstraction-Création group in 1925.
Freundlich mostly lived and worked in France after 1925. In Germany, the Nazis denounced his art as disgusting and ordered that it be removed from public display.
Some of his works were confiscated and presented in the notorious Nazi exhibition of degenerate art, including his gigantic sculpture Der Neue Mensch (The New Human), which was shot unsympathetically and used as the exhibition catalogue's cover image.
Der Neue Mensch was never found and is presumed to be destroyed. One of his sculptures was discovered in a Berlin excavation and shown at the Neues Museum.
He came to France in 1924 and lived in the Pyrenees with his wife throughout the occupation. Freundlich was imprisoned by the Vichy government but was later freed with the assistance of Pablo Picasso.
He was captured and transported to Majdanek Concentration Camp in 1943, where he was killed on the first day.