For the average art lover many on this list of famous Russian artists would not exactly be household names yet there are some giants of the art world.
While France and Italy dominate such movement as the Renaissance and Impressionism, Russia will be mostly remembered for producing the founder of abstract art Wassily Kandinsky.
To western eyes much of Russian art will be a mystery, but Russian culture has a long and rich history and it's art is no different.
Here are some of the most famous Russian painters to ever pick up a brush.
Famous Russian Artists
1.

Wassily Kandinsky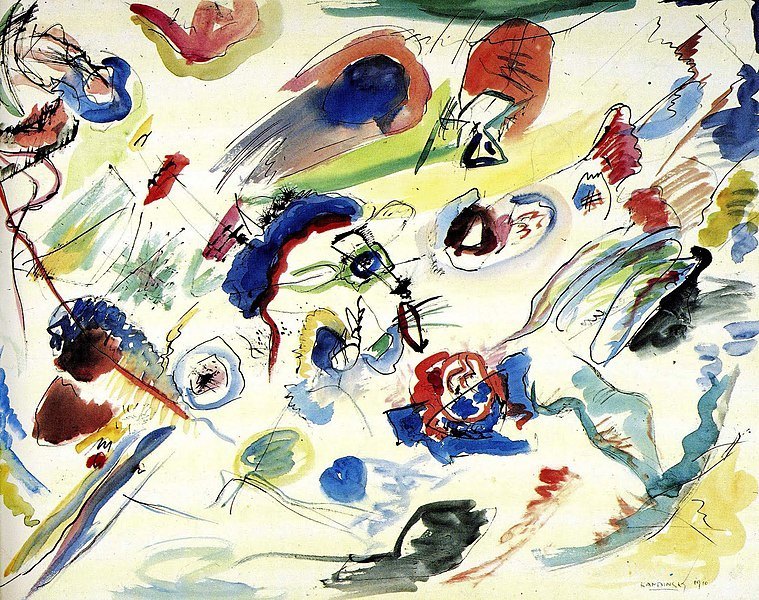 Kandinsky was born on 16th December 1866 in Moscow. Kandinsky was an art theorist and a painter. He is credited as the founder of abstract art.
His abstract work composition VII is one of the most famous Russian paintings ever produced.
Kandinsky spent his early days in Odesa/Ukraine. Kandinsky graduated from Grekov Odessa Art School, where he later joined the University of Moscow to pursue economics and law. About his success, Kandinsky was offered a professorship at the University of Dorpat. Aged 30 years, Kandinsky started painting studies.
Also Read: Famous Ukrainian Artists
Wassily Kandinsky settled in Munich in 1896. He studied first at Anton Azbe's private school, where he later joined the Academy of Fine Arts. In 1914, he went back to Moscow, following the emergence of World War I.
Kandinsky was crucial in Anatoly Lunacharsky's cultural administration, and he assisted in the establishment of the Museum of the Culture of Painting.
Kandinsky also taught at the Bauhaus architecture and art school in Germany from 1922 to 1933. He later settled in France as a citizen and lived there for the rest of his life. Kandinsky died in 1944 at Neuilly-sur-Seine.
2.

Marc Chagall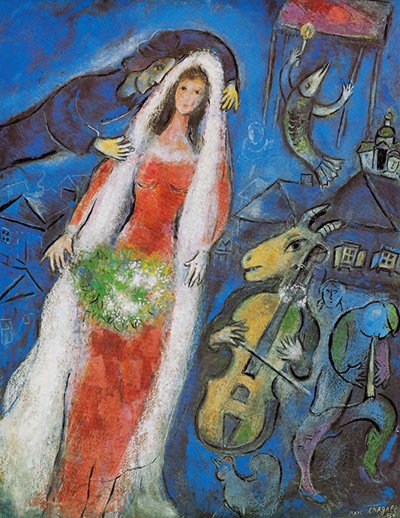 Marc Chagall was born at Moishe Shagal on 6th July 1887. Chagall was a Russian- French artist linked with several styles of art and various artistic formats such as drawings, painting, book illustrations, ceramics, stage sets, stained glass, fine art prints, and tapestries. Marc Chagall was of Belarusian Jewish origin.
Before World War I, Marc Chagall made several visits to places such as Paris, Saint Petersburg, and Berlin. He established his unique mixture and modern art in reference to the Jewish Folk Culture and the Eastern Europe idea.
Chagall spent the wartime years in Soviet Belarus, and he became one of the most celebrated artists in the country and an avant-garde member. In 1923, he founded the Vitebsk Arts College before leaving for Paris.
Marc Chagall is regarded as a major Jewish artist and the founder of modernism. Chagall had two children; Ida Chagall and David McNeil. He died on 28th March 1985, aged 97.
3.

Ivan Aivazovsky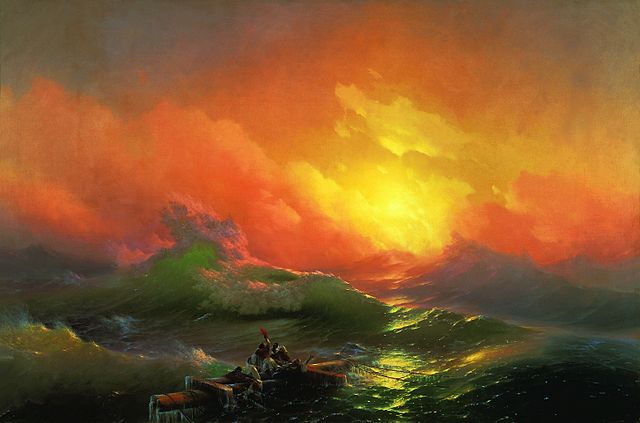 Ivan Aivazovsky was born on 29th July 1817. He was a late Romanticism painter, and he is regarded as one of the ultimate marine art masters. Aivazovsky was born on an Armenian family based at Black Sea Feodosia port in Crimea.
In the early 1840s, Aivazovsky traveled to Europe after his studies at the Imperial Academy of Arts based in Saint Petersburg. During his visits to Europe, Aivazovsky shortly lived in Italy.
Upon returning to Russia, Aivazovsky was appointed as the Russian Navy painter since he was close to the Russian Empire's political elites and the military. During his times, Aivazovsky was a highly celebrated artist, and the state also sponsored him.
His work 'The Ninth Wave' is one of the most iconic ocean paintings ever produced.
Ivan Aivazovsky was also very populous in other states apart from the Russian Empire. Aivazovsky held several exhibitions in the United States and Europe.
In his 60-year-old painting career, Aivazovsky painted approximately 6,000 paintings. Hence, he is regarded as one of the most prolific painters. He died on 2nd May 1900 at the age of 82 years.
4.

Ilya Repin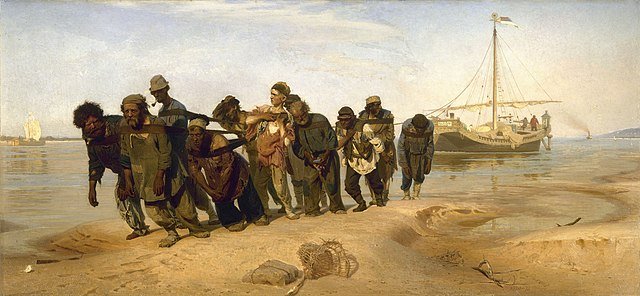 Born on 5th August 1844 in Chuguyev located at Kharkov Governorate, Ilya Repin was a realist painter. He is best famous for his Russian art of the 19th Century, in which his rank in the world was comparable to Leo Tolstoy in literature.
His work is falls under the socialist realism art movement.
His role was critical in establishing the European culture in Russian art. Some of his major works are Religious Procession in Kursk Province; 1883, Barge Haulers on the Volga; 1873; and Reply of the Zaporozhian Cossacks; 1880 to 1891.
In 1863 Ilya Repin enrolled at St. Petersburg Art Academy, where he studied painting. However, he had first to join Ivan Kramskoi preparatory school.
Repin traveled to Zaporizhia to obtain materials for the Reply of the Zaporozhian Cossacks in 1880. He was also a teacher at Higher Art School linked to the Academy of Arts. Ilya Repin was awarded the Legion of Honor in 1901. He died on 29th September 1930.
5.

Mikhail Vrubel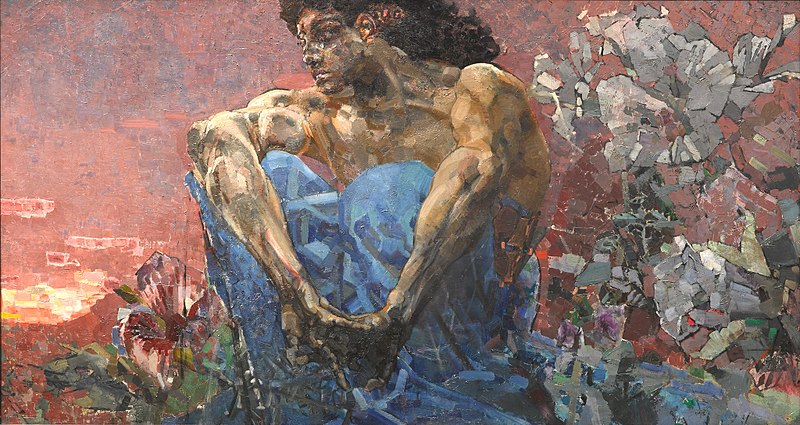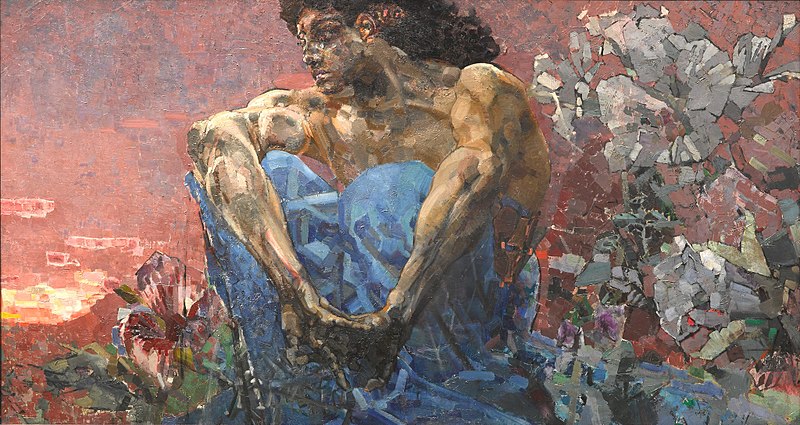 Mikhail Vrubel was born on 17th March 1856 in Omsk, Russian Empire. Vrubel was a Russian painter who worked in various art types such as graphics, painting, theoretical arts, and decorative sculpture. He married Nadezhda Zabela-Vrubel, a famous singer, in 1896. Vrubel frequently painted her.
According to the Soviet historian Nina Dmitrieva, Vrubel's artistic biography can be compared to a three-act drama with epilogue and prologue and epilogue. The act's evolution was unexpected and rapid. Prologue refers to the earlier years of education and selecting a career path.
The "first act" commenced in the 1880s during his education at the Imperial Academy of Arts and where he later shifted to Kyiv to study Christian art and Byzantine.
The "second act" can be illustrated by the "Moscow period," which began in 1890 when he painted "The Demon Seated," which ended after painting "The Demon Downcast" in 1902 and the following hospitalization of the artist.
Also Read: Famous Demon Paintings
The "third act" was experienced in 1903 to 1906 when the artist struggled from a mental condition that later weakened his intellectual and physical capabilities. Vrubel spent his last four years blind. He died on 14th April 1910.
6.

Vasily Vereshchagin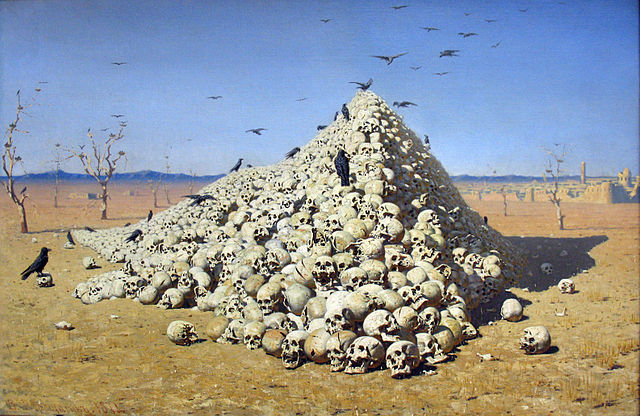 Vasily Vereshchagin was born on 26th October 1842 in Cherepovets, Novgorod Governorate. Vereshchagin was a popular Russian war artist and was also acknowledged abroad. Due to the graphic nature attributed to his realist scenes, many of Vereshchagin's works were never exhibited or printed.
At eight years, Vereshchagin was directed to Tsarskoe Selo to join the Alexander Cadet Corps. After three years, Vereshchagin joined the St Petersburg-based Sea Cadet Corps, debuting his first voyage. Vereshchagin was first on their graduation list at the naval school. However, he left the service instantly to pursue a career in drawing.
After two years in art, Vereshchagin was awarded a medal by the St Petersburg Academy for one of his works in 1863; Ulysses Slaying the Suitors. Vereshchagin traveled to Paris, where he studied further.
Upon his return to Russia, Vereshchagin resumed the Russian Army's activities during the Russo- Turkish War. He died on 13th April 1904.
7.

Valentin Serov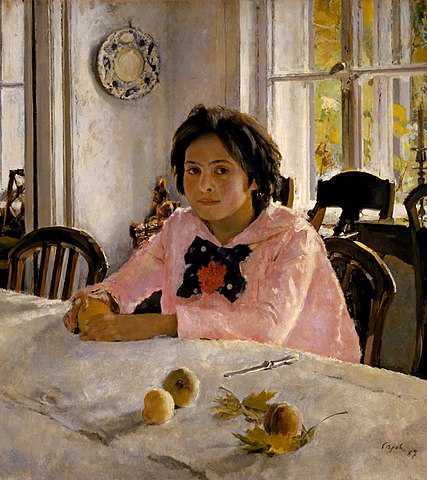 Valentin Alexandrovich Serov was born on 19th January 1865 in St Petersburg, Russian Empire. His father, Alexander Serov, was a music critic and a composer. Since he was raised in an artistic environment, Serov was encouraged to pursue his talents where he studied at St Petersburg Academy of Arts from 1880 to 1885 in Moscow and Paris.
His best works comprised portraits such as; The Girl Covered by the Sun, and The Girl with Peaches, in 1887 and 1888. Portraits were the main genres of Serov's art as from 1890. In 1889, he married Olga Trubnikova. His family was subjected to many of his paintings.
In the 1900s, during his late years, Serov joined a Russian art association called 'The World of Art.' The classical methodology was the theme used by Serov in many of his last works.
Valentin Alexandrovich Serov died on 5th December 1911. His legacy is based on his Russian Realist artwork.
8.

Kazimir Malevich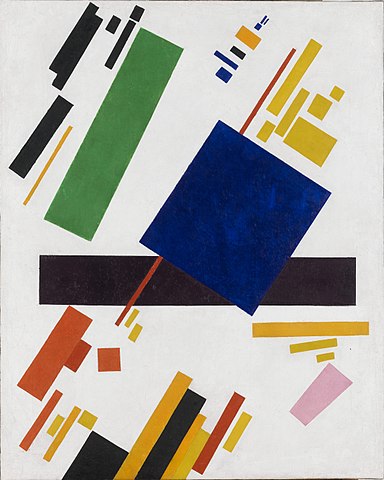 Born on 23rd February 1879, Kazimir Severinovich Malevich was a Russian avant-garde art theorist and artist. Malevich is regarded as one of the pioneers and influential artists in the development of abstract art.
Malevich developed a supremacism concept since he was born in Kyiv in a Polish family.
He started working in various styles and speedily embraced the movements of symbolism, impressionism, and fauvism. After his Paris visit in 1912, he also embraced cubism.
Malevich was a teacher at Kyiv Art Institute from 1928 to 1930. He also published his articles in the Kharkiv magazine known as Nova Generatsia.
However, due to the Ukraine repression counter to the intelligentsia, he was forced to return to Saint Petersburg. Malevich was imprisoned in 1930 for two months due to his suspicious visit to Germany and Poland.
Before his death on 25thb May 1935, Malevich painted in representation styles.
9.

Ivan Shishkin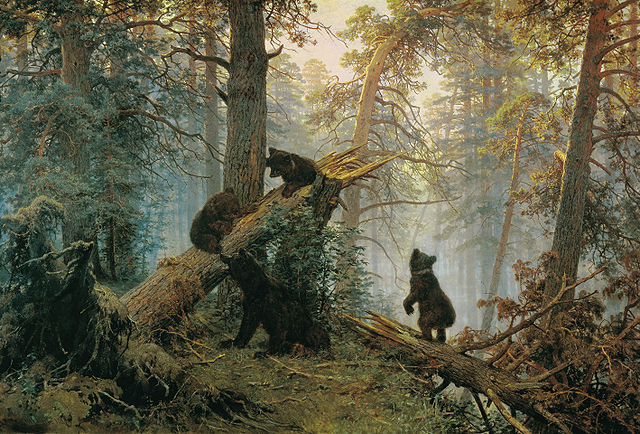 Ivan Shishkin was born in Yelabuga of Vyatka Governorate. Ivan Shishkin studied at the Moscow School of Painting, Architecture, and Sculpture for four years.
Also Read: Famous Russian Architects
From 1856-1860, Shishkin enrolled in the Saint Petersburg Imperial Academy of Arts upon his studies.
He graduated with the best honors, and he was also awarded a gold medal. Shishkin was also given an imperial scholarship to continue his studies in Europe.
After five years, Shishkin joined the Imperial Academy based at St. Petersburg, where he was a painting professor from 1873-1898. During the same period, Shishkin was the head of the landscape painting class at the best Art School in St. Petersburg.
Ivan Shishkin possessed a dacha in Vyra, south of St. Petersburg. He painted some of his best landscapes. Shishkin's works are famous for the poetic portrayal of seasons in the wild nature, woods, animals, and birds. He died on 20thb March 1898.
10.

Natalia Goncharova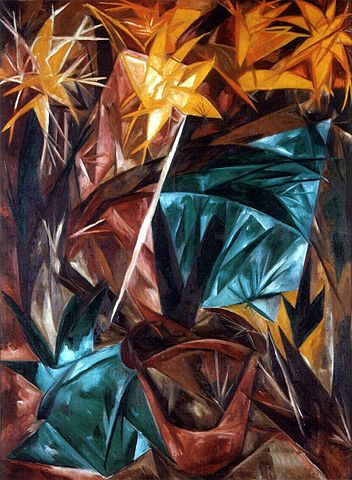 Natalia Goncharova was Russia's most famous female artist born on 3rd July 1881, in Nagaevo, Tula Governorate. Mikhail Larionov, a fellow Russian avant-garde Ava artist, was her lifelong partner.
In 1909-1911, Goncharova was one of the pioneer members of Jack of Diamonds. From 1912-1914, she was among the founders of Moscow's radical independent exhibition group, Donley's Tail.
Together with her partner, Larionov, they also established Rayonism in 1912-1914. She was also a member of the Der Blaue Reiter based in Germany. In 1921, Goncharova moved to Paris, where she lived until her death on 17th October 1962.
11. Lyubov Popova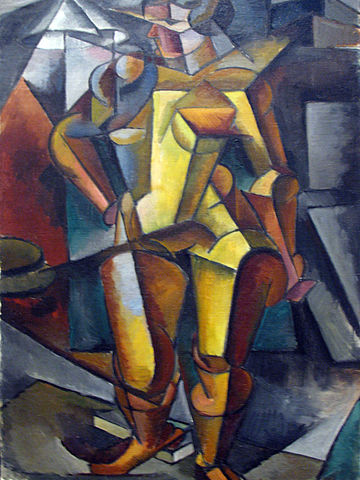 Lyubov Sergeyevna Popova (April 24, 1889 – May 25, 1924) was a Russian avant-garde painter and designer (Cubist, Suprematist, and Constructivist).
Popova was a pioneering female figure in Cubo-Futurism. She aimed towards what she called painterly architectonics via a synthesis of genres.
After dabbling with Impressionism, she was experimenting with the especially Russian evolution of Cubo-Futurism by 1913, in Composition with Figures: a merger of two equal inspirations from France and Italy.
Her 1914 work The Violin foreshadows the transition from Cubism to the "painterly architectonics" series of 1916–1918. In abstract form, this series characterized her individual creative destiny.
Popova died at the height of her creative abilities, two days after the death of her son, from whom she acquired scarlet fever in Moscow in 1924. From December 21, 1924 to January 25, 1925, a significant exhibition of her art was held at the Stroganov Institute in Moscow.