The Pre-Raphaelite Brotherhood (after known as the Pre-Raphaelites artists) was an English painting, poet, and art critic organization.
In 1848, William Holman Hunt, John Everett Millais, Dante Gabriel Rossetti, William Michael Rossetti, James Collinson, Frederic George Stephens, and Thomas Woolner founded a seven-member "Brotherhood" inspired in part by the Nazarene movement.
The Brotherhood was always a loose organization whose beliefs were shared by other artists of the period, such as Ford Madox Brown, Arthur Hughes, and Marie Spartali Stillman. Later adherents of the Brotherhood's beliefs included Edward Burne-Jones, William Morris, and John William Waterhouse.
The group desired a return to the rich detail, vibrant colors, and complicated compositions of Quattrocento Italian art. They were opposed to the mechanical technique pioneered by Mannerism painters who replaced Raphael and Michelangelo.
The Brotherhood claimed that Raphael's Classical stances and exquisite compositions, in particular, had had a corrupting impact on academic art training, thus the term "Pre-Raphaelite."
The group maintained that historical painting and mimesis, or imitation of nature, were important to the aim of art.
The Pre-Raphaelites identified themselves as a reform movement, gave their work a special name, and launched a monthly called The Germ to promote their beliefs. The Pre-Raphaelite Journal documented the group's discussions. After almost five years, the Brotherhood split up.
Famous Pre-Raphaelite Artists
1. Dante Gabriel Rossetti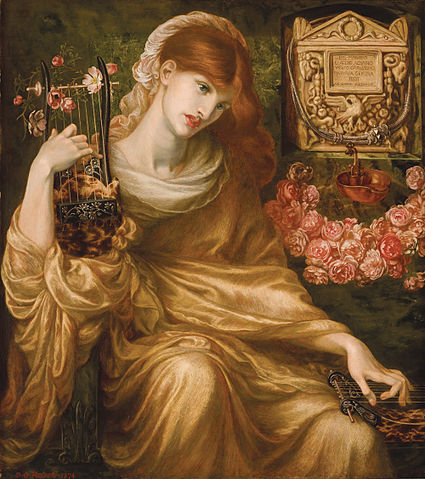 Gabriel Dante Rossetti (12 May 1828 – 9 April 1882) was a member of the Rossetti family and an English poet, illustrator, painter, and translator. With William Holman Hunt and John Everett Millais, he created the Pre-Raphaelite Brotherhood in 1848.
Later, Rossetti would serve as the primary inspiration for a new generation of painters and authors affected by the movement, most notably William Morris and Edward Burne-Jones.
His work impacted the European Symbolists and was a prominent forerunner of the Aesthetic movement.
Rossetti's work was distinguished by its sensuality and medieval revivalism. Rossetti's personal life was intertwined with his work, particularly his connections with his models and muses, including Elizabeth Siddal (whom he married), Fanny Cornforth, and Jane Morris.
2. John William Waterhouse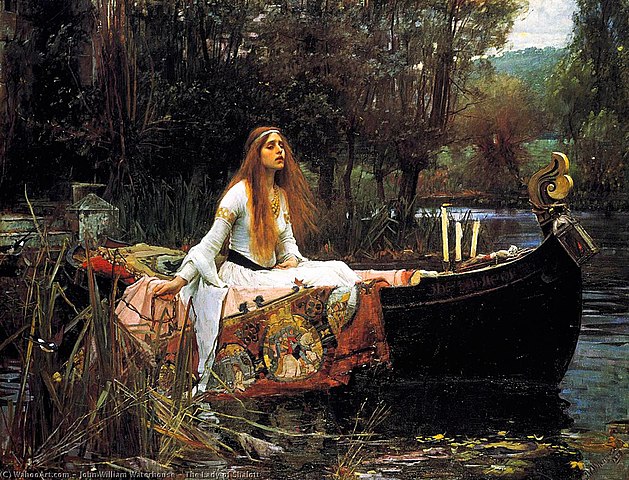 John William Waterhouse (April 6, 1849 – February 10, 1917) was an English painter who began in the Academic style before adopting the Pre-Raphaelite Brotherhood's style and subject matter.
His paintings were well-known for depicting ladies from both ancient Greek mythology and Arthurian romance.
Waterhouse was born in Rome to English parents who were both painters. He eventually relocated to London and enrolled in the Royal Academy of Art.
He soon started showing at their annual summer shows, concentrating on the painting of huge canvas works illustrating themes from ancient Greece's everyday life and mythology. Many of his paintings are inspired by writers including Homer, Ovid, Shakespeare, Tennyson, and Keats.
Waterhouse's work is now on exhibit at various major British art galleries, and his work was the subject of a major retrospective at the Royal Academy of Art in 2009.
3. John Everett Millais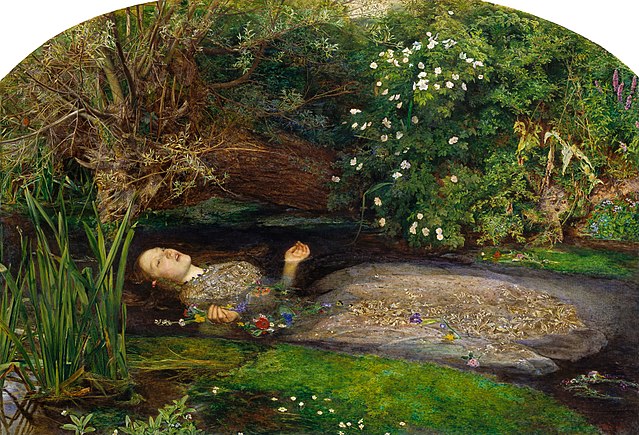 Sir John Everett Millais, 1st Baronet (June 8, 1829 – August 13, 1896) was a Pre-Raphaelite Brotherhood painter and illustrator from England.
He was a child prodigy who became the Royal Academy Schools' youngest student at the age of eleven. He founded the Pre-Raphaelite Brotherhood at his family's mansion in London.
Millais became the style's most notable exponent, with his work Christ in the House of His Parents (1849–50) sparking considerable discussion, and in 1851–52, he painted Ophelia, a painting that may serve as the embodiment of the group's historical and naturalist viewpoint.
Millais' painting had moved away from the Pre-Raphaelite style and toward a new kind of realism by the mid-1850s. Millais' following works were very successful, making him one of the wealthiest artists of his day, but some of his earlier supporters saw this as a betrayal.
4. William Morris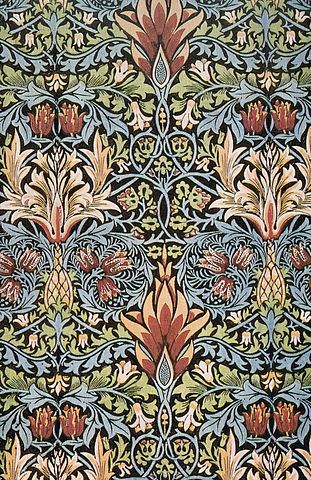 William Morris (March 24, 1834 – October 3, 1896) was a British textile designer, poet, artist, author, architectural conservationist, printer, translator, and socialist activist who was a member of the British Arts and Crafts Movement.
He was a significant contribution to the resurgence of old British textile skills and manufacturing processes. His literary works aided in the establishment of the contemporary fantasy genre, while he aided in the adoption of socialism in late-Victorian Britain.
Morris was born to a prosperous middle-class family in Walthamstow, Essex. While studying Classics at Oxford University and afterwards joining the Birmingham Set, he was heavily influenced by medievalism.
Following his marriage to Jane Burden, he formed strong ties with Pre-Raphaelite painters Edward Burne-Jones and Dante Gabriel Rossetti, as well as Neo-Gothic architect Philip Webb.
Morris is widely regarded as one of the most influential cultural personalities of Victorian Britain. He was most recognized as a poet during his lifetime, but his designs became more well-known after his death.
The William Morris Society, which was established in 1955, is dedicated to his legacy, and several biographies and analyses of his work have been published.
Many of the structures linked with his life remain available to the public, much of his work can be seen in art galleries and museums, and his designs are still being manufactured.
5. William Holman Hunt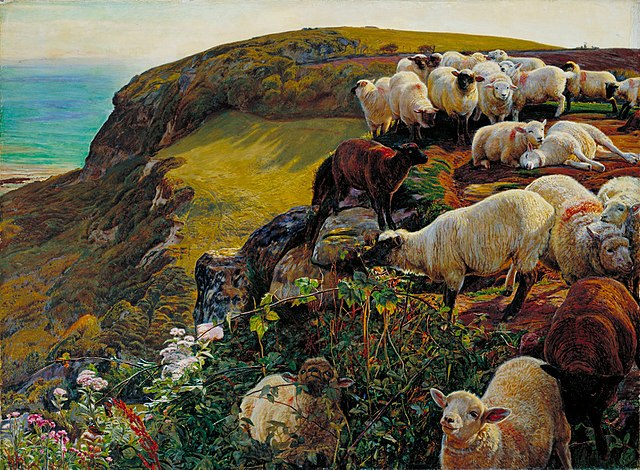 William Holman Hunt (April 2, 1827 – September 7, 1910) was an English painter and one of the founding members of the Pre-Raphaelite Brotherhood.
His paintings were distinguished by their precise attention to detail, brilliant colors, and deep symbolism. These traits were influenced by the concepts of John Ruskin and Thomas Carlyle, who felt that the world should be comprehended as a system of visual signs.
According to Hunt, it was the artist's obligation to reveal the connection between symbol and reality. Hunt, more than any other Pre-Raphaelite Brotherhood member, remained steadfast in his ideas throughout his career. He was always keen to boost the fame and public awareness of his works.
6. Edward Burne-Jones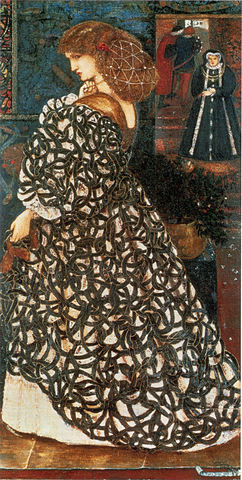 Sir Edward Coley Burne-Jones, 1st Baronet (28 August 1833 – 17 June 1898) was a Pre-Raphaelite artist and designer who worked as a founding partner of Morris, Marshall, Faulkner & Co. alongside William Morris on decorative arts.
Burne-Jones was a driving force behind the resurgence of stained glass art in the United Kingdom, including works at St. Philip's Cathedral, Holy Trinity Church, Sloane Square, Chelsea, St Peter and St Paul parish church in Cromer, St Edmund Hall, and Christ Church, two colleges of the University of Oxford.
His stained glass works may be seen at St Anne's Church in Brown Edge, Staffordshire Moorlands, and St Edward the Confessor Church in Cheddleton, Staffordshire. Dante Gabriel Rossetti inspired Burne-Jones' early works, but by the 1860s, he had discovered his own artistic "voice."
In 1877, he was persuaded to display eight oil paintings at the Grosvenor Gallery. (a new competitor to the Royal Academy) One of them was Merlin's Beguilement.
Because the timing was ideal, he was picked as a herald and star of the emerging Aesthetic Movement. Burne-Jones was a ceramic tile artist who also made jewelry, tapestries, and mosaics.
7. Elizabeth Siddal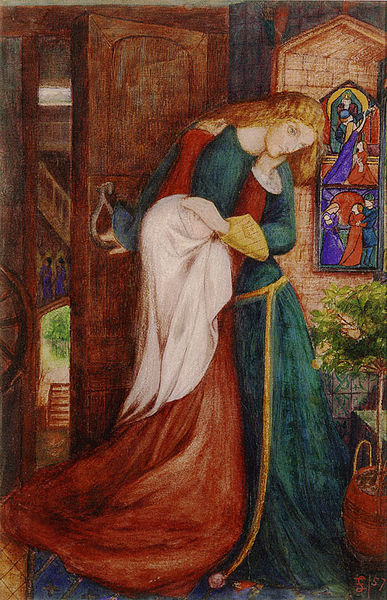 Elizabeth Siddall (July 25, 1829 – February 11, 1862) was an English artist, poet, and model. Her artworks may be found in significant collections including Wightwick Manor and the Ashmolean.
Siddal was frequently painted and sketched by Pre-Raphaelite Brotherhood painters such as Walter Deverell, William Holman Hunt, John Everett Millais (including his famous 1852 work Ophelia), and notably by her husband, Dante Gabriel Rossetti.
In A Converted British Family Sheltering a Christian Missionary from Druid Persecution and Two Gentlemen of Verona, Valentine Rescuing Sylvia From Proteus, William Holman Hunt depicted her.
Siddal floated in a bathtub full of water to symbolize drowning Ophelia in Millais's Ophelia. Millais painted every day throughout the winter, placing oil lights under the tub to warm the water.
The lighting went out on one occasion, and the water got extremely cold. Millais, engrossed in his work, did not notice, and Siddal did not object.
She grew sick with a severe cold or pneumonia as a result of this. Millais was held accountable by her father, and under fear of legal action, Millais paid her doctor's costs.
8. Ford Madox Brown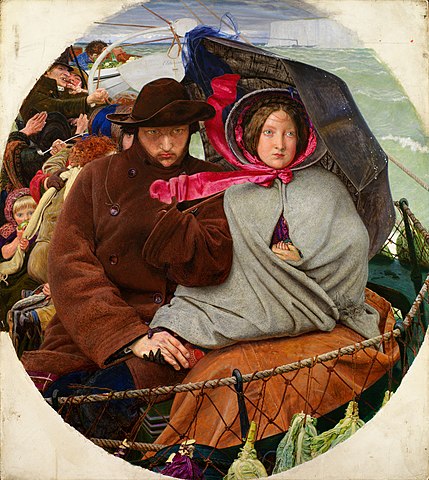 Ford Madox Brown (16 April 1821 – 6 October 1893) was a British moral and historical painter known for his distinctly graphic and often Hogarthian rendition of the Pre-Raphaelite style.
Work (1852–1865) is perhaps his most famous picture. Brown spent the last years of his life creating the twelve Manchester Murals, which reflect Manchester history, for Manchester Town Hall.
One of his most renowned works is The Last of England, which he painted between 1852 and 1855 and sold for 325 Guineas in March 1859. It shows a couple of bereaved immigrants sailing out on the ship that would take them away from England for good. It was inspired by the departure of Pre-Raphaelite artist Thomas Woolner to Australia.
The work is constructed in an unusual tondo style, with Brown's distinctive linear energy and attention on seemingly ugly and commonplace elements, such as the cabbages hanging from the ship's side. Brown and his second wife Emma are shown as the husband and wife.
Work (1852–1865), began in Hampstead in 1852 and shown at his retrospective exhibition in 1865, was Brown's most significant painting. In anticipation of receiving the finished painting, Thomas Plint contributed monies to allow Brown to complete the work, but he died in 1861 before the painting was completed.
Brown sought to convey the whole mid-Victorian social experience in a single picture in this painting, showing 'navvies' digging up a road (The Mount, off Heath Street in Hampstead, north London) and disturbing the old social systems in the process.
As the workmen cut a hole in the road – and, figuratively, in the social fabric – the picture explodes into a slew of details. Each figure symbolizes a different socioeconomic class and position in today's metropolitan setting.
9. Evelyn De Morgan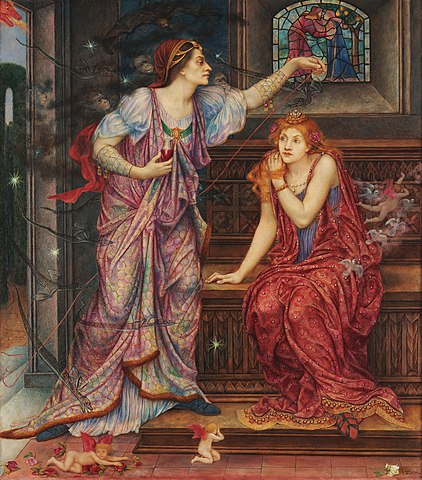 Evelyn De Morgan, née Pickering, was an English painter who worked in a range of genres, including Aestheticism and Symbolism, and was associated with the last phase of the Pre-Raphaelite Movement early in her career.
Her paintings are realistic, with spiritual, mystical, and allegorical themes highlighting the feminine figure. They use a range of metaphors to convey what many scholars have identified as spiritualist and feminist ideas (such as light and darkness, change, and bondage).
In support of women's suffrage, De Morgan boycotted the Royal Academy in 1889 and signed the Declaration in Support of Women's Suffrage. Her later works, which deal with conflicts such as the Second Boer War and World War I, also address war issues from a pacifist perspective.
10. Arthur Hughes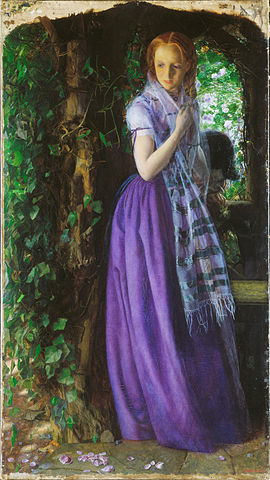 Arthur Hughes (27 January 1832 – 22 December 1915) was a Pre-Raphaelite Brotherhood painter and illustrator from England.
Hughes was born in the British capital of London. In 1846, he enrolled in Somerset House's art school, where his first professor was Alfred Stevens, and afterwards at the Royal Academy schools.
He met John Everett Millais, Holman Hunt, and Dante Gabriel Rossetti here after reading a copy of The Germ, however he never became an official member of the Pre-Raphaelite school of artists.
April Love and The Long Engagement are two of his most well-known works, both of which represent unhappy couples pondering the transience of love and beauty.
They were influenced by John Everett Millais' earlier "pair" works, but they concentrate significantly more emphasis on the sorrow of human incapacity to retain the freshness of adolescent emotion in compared to nature's regeneration force.
Hughes, like Millais, painted Ophelia (which is now exhibited at the Toledo Museum of Art) and illustrated Keats' poem The Eve of St. Agnes. Hughes' interpretation of the latter takes the shape of a secular triptych, a style he also used for passages from Shakespeare's As You Like It. His work is known for its wonderful, brilliant hue and deft draughtsmanship.
11. Frederic Leighton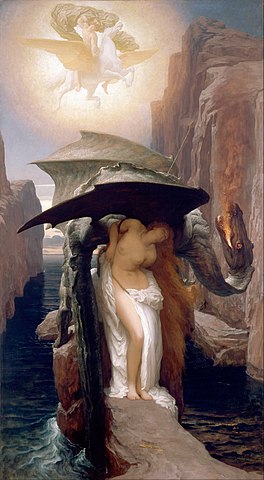 Between 1878 and 1896, Frederic Leighton, 1st Baron Leighton (3 December 1830 – 25 January 1896) was a British painter, draughtsman, and sculptor known as Sir Frederic Leighton.
He painted historical, biblical, and classical themes with an intellectual bent. His paintings were both popular and expensive during his lifetime.
Leighton held the record for the shortest-lived peerage in history; with his death, his hereditary peerage ceased to exist after just one day.
Leighton was knighted in 1878 at Windsor and was created a baronet of Holland Park Road in the Parish of St Mary Abbots, Kensington, Middlesex, eight years later.
He was the first painter to get a peerage in the 1896 New Year Honours. On January 24, 1896, he was given a patent creating him as Baron Leighton of Stretton in the county of Shropshire; Leighton died the next day of angina pectoris.
When he died, his barony was extinguished after only a day; this is mentioned in the Peerage. The Leighton House Museum was created in his Holland Park, London, residence.
It contains several drawings and paintings by Leighton, as well as a portion of his old art collection, which includes works by Old Masters and contemporaries, such as a portrait by Sir John Everett Millais given to him.