The Victorian era was the time of Queen Victoria's rule in the United Kingdom, lasting from 20 June 1837 until her death on 22 January 1901. The era followed the Georgian period and before the Edwardian period.
Ideologically, the Victorian era saw a shift away from the rationality that characterized the Georgian period and toward romanticism, if not mysticism, in religion, social ideals, and the arts.
The middle of the nineteenth century was a time of great political turmoil and destitution. The Industrial Revolution resulted in immense prosperity for some, but great hardship for many others.
Famine, financial crisis, pollution, and extreme social inequality typified the time, and many people started to question how a rich society could have let life to become so difficult for so many of its residents.
In reaction to these severe conditions, social movements arose to demand change. At the same time, public inquiries and press reports started to look into social concerns such as unsafe workplace conditions, maltreatment in workhouses, and poor urban sanitation.
For the first time, Britain's social issues were being thoroughly recorded and made more evident to the general public.
Victorian painters played a significant part in this process. Many artists felt that the objective of art was to contribute to the greater good and to enhance people's lives.
They reacted to the social issues of the day by leveraging their positions as prominent personalities to publish articles in political periodicals, give their artworks to charity auctions, create banners or posters for social movements, or paint scenes that addressed the country's most urgent problems.
Famous Victorian Painters
1. Frederic Leighton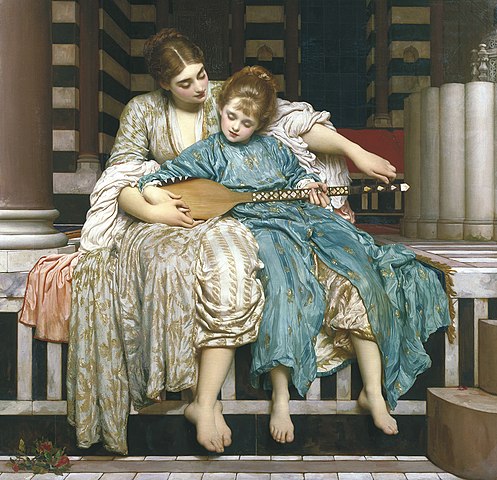 Frederic Leighton, 1st Baron Leighton (3 December 1830 – 25 January 1896), was a British painter, draughtsman, and sculptor who was known as Sir Frederic Leighton from 1878 and 1896.
In an academic approach, he painted historical, biblical, and classical subjects. During his lifetime, his paintings were both popular and pricey.
Leighton held the record for the shortest-lived peerage in history; upon his death, his hereditary peerage went extinct after just one day.
In 1878, Leighton was knighted in Windsor, and eight years later, he was constituted a baronet of Holland Park Road in the Parish of St Mary Abbots, Kensington, in the County of Middlesex.
In the 1896 New Year Honours, he was the first painter to be conferred a peerage. The patent establishing him as Baron Leighton of Stretton in the county of Shropshire was granted on January 24, 1896; Leighton died the following day of angina pectoris.
His barony was extinguished after barely a day of existence when he died; this is documented in the Peerage. The Leighton House Museum has been established at his home in Holland Park, London.
It has many of his sketches and paintings, as well as part of his old art collection, which includes works by Old Masters and his contemporaries, such as a picture by Sir John Everett Millais dedicated to Leighton.
2. Edward Burne-Jones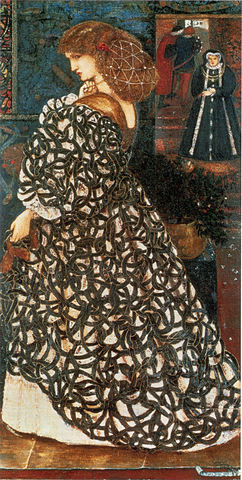 Sir Edward Coley Burne-Jones, 1st Baronet (28 August 1833 – 17 June 1898) was a Pre-Raphaelite artist and designer who collaborated with William Morris on decorative arts as a founding partner of Morris, Marshall, Faulkner & Co.
Burne-Jones was instrumental in the revival of stained glass art in the United Kingdom; his works include windows in St. Philip's Cathedral, Holy Trinity Church, Sloane Square, Chelsea, St Peter and St Paul parish church in Cromer, St Edmund Hall, and Christ Church, two colleges of the University of Oxford.
St Anne's Church at Brown Edge, Staffordshire Moorlands, and St Edward the Confessor Church in Cheddleton, Staffordshire, both have his stained glass works. Burne-Jones' early works are influenced by Dante Gabriel Rossetti, but by the 1860s, he had found his own creative "voice."
He was convinced to exhibit eight oil paintings at the Grosvenor Gallery in 1877. (a new rival to the Royal Academy). The Beguiling of Merlin was one of them.
He was chosen as a herald and star of the new Aesthetic Movement because the moment was perfect. Burne-Jones was a craftsman who created ceramic tiles, jewelry, tapestries, and mosaics.
3. William Holman Hunt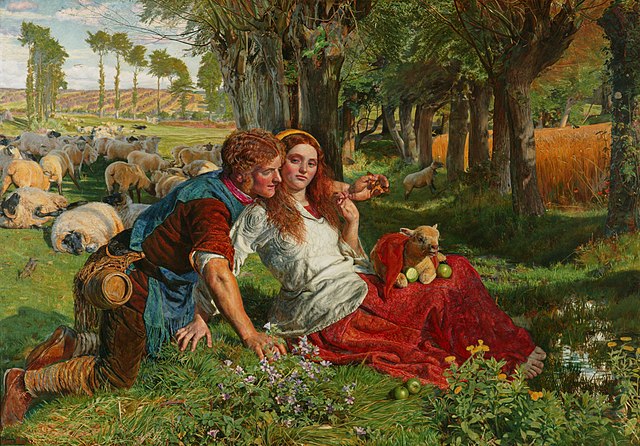 William Holman Hunt (April 2, 1827 – September 7, 1910) was an English painter and one of the Pre-Raphaelite Brotherhood's founders.
His paintings were known for their meticulous attention to detail, vibrant colors, and intricate symbolism. These characteristics were inspired by the ideas of John Ruskin and Thomas Carlyle, who believed that the world should be understood as a system of visual indicators.
It was the artist's responsibility, according to Hunt, to expose the link between symbol and actuality.
Hunt, more than any other member of the Pre-Raphaelite Brotherhood, stayed committed to their beliefs throughout his career. He was constantly eager to increase the popularity and public notice of his works.
4. John Everett Millais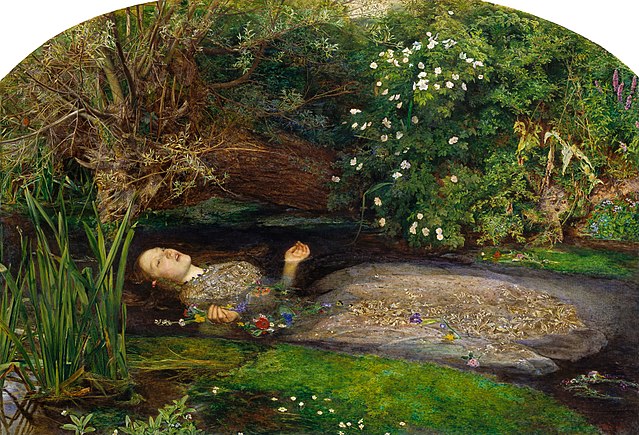 Sir John Everett Millais, 1st Baronet (June 8, 1829 – August 13, 1896) was an English painter and illustrator who was a member of the Pre-Raphaelite Brotherhood.
He was a child prodigy who, at the age of eleven, became the Royal Academy Schools' youngest student. At his family home in London, he created the Pre-Raphaelite Brotherhood.
Millais became the most prominent exponent of the style, with his work Christ in the House of His Parents (1849–50) causing much debate, and in 1851–52, he created a painting that may serve as the personification of the group's historical and naturalist perspective, Ophelia(featured above).
By the mid-1850s, Millais' painting had moved away from the Pre-Raphaelite style and toward a new sort of realism. Millais' subsequent paintings were tremendously successful, making him one of the richest painters of his day, but some previous fans regarded this as a betrayal.
5. William Powell Frith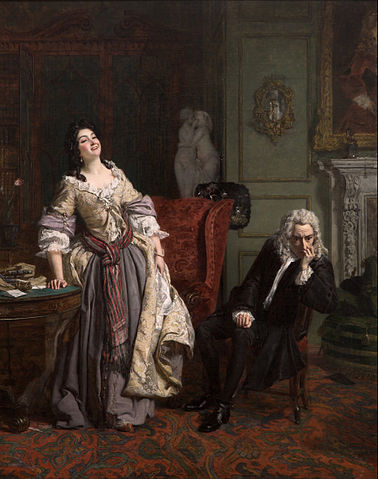 William Powell Frith (9 January 1819 – 2 November 1909) was an English painter who specialized in Victorian paintings of genre themes and panoramic narrative works of life.
In 1853, he was admitted to the Royal Academy, where he presented The Sleeping Model as his Diploma work. He has been dubbed the "best British social scene painter since Hogarth."
Frith began his career as a portrait painter and exhibited for the first time at the British Institution in 1838. In the 1840s, he often modeled his paintings on the literary works of authors such as Charles Dickens, whose portrait he painted in 1859, and Laurence Sterne.
Frith produced intricate multi-figure compositions that depicted the whole Victorian social structure meeting and interacting in public areas.
6. George Frederic Watts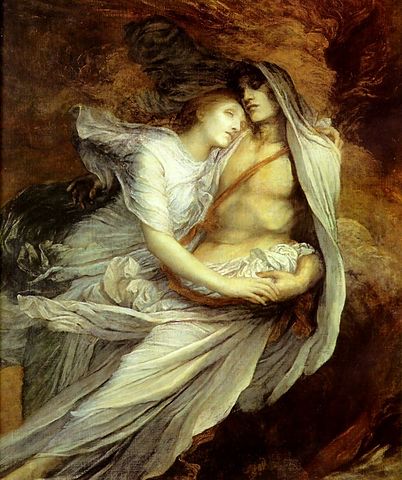 George Frederic Watts (23 February 1817 – 1 July 1904) was a Symbolist painter and sculptor from the United Kingdom. "I paint concepts, not objects," he said.
Watts was well-known during his lifetime for his allegorical works such as Hope, Love, and Life. These paintings were meant to be part of an epic symbolic cycle known as the "House of Life," in which all of life's emotions and ambitions would be reflected in a universal symbolic language.
At the age of 18, he joined as a student at the Royal Academy, where he first showed in 1837. He also started his portraiture career, with sponsorship from his close contemporary Alexander Constantine Ionides, who became a close friend later in life.
In 1843, he made his public debut with a sketch named Caractacus, which he submitted for a competition to create murals for the new Houses of Parliament in Westminster.
Watts took first place in the competition, which was designed to encourage narrative paintings on patriotic topics suitable for the nation's legislature. Watts made little input to the Westminster decorations in the end, but it inspired his idea of a cathedral covered in murals depicting humanity's spiritual and social progress.
7. Lawrence Alma-Tadema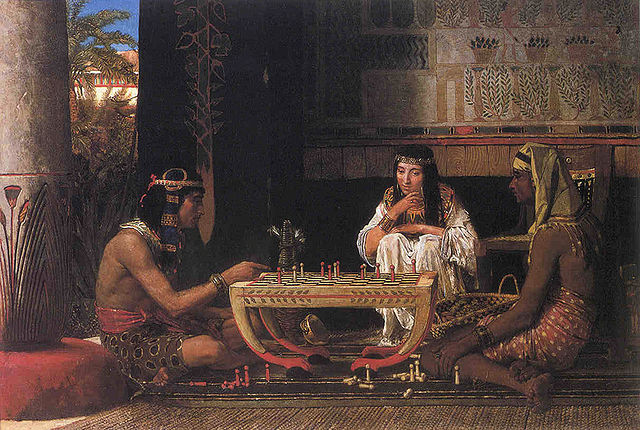 Sir Lawrence Alma-Tadema (8 January 1836 – 25 June 1912) was a British-born Dutch painter. Born in Dronryp, the Netherlands, and educated at the Royal Academy of Antwerp, Belgium, he moved to London, England, in 1870, and lived there for the remainder of his life.
He became recognized as a classical-subject painter for his representations of the Roman Empire's richness and decadence, with languorous individuals placed in fantastic marbled interiors or against a background of sparkling blue Mediterranean Sea and sky. Alma-Tadema was regarded as one of the most well-known Victorian artists.
Though praised during his lifetime for his draftsmanship and portrayals of Classical antiquity, his work went out of favor after his death, and it has only been re-evaluated for its significance within nineteenth-century British art since the 1960s.
8. John Ruskin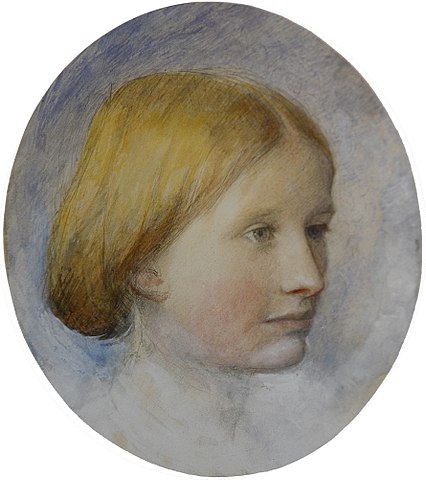 John Ruskin (8 February 1819 – 20 January 1900) was a Victorian-era English writer, philosopher, art critic, and polymath. He published on a wide range of topics, including geology, architecture, myth, ornithology, literature, education, botany, and political economics.
Ruskin's writing styles and literary genres were as diverse as they were. Essays and treatises, poetry and lectures, travel guides and manuals, correspondence, and even a fairy tale were all written by him. He also painted and drew detailed drawings of rocks, plants, birds, landscapes, architectural structures, and decoration.
His early work on art was written in an ornate manner that eventually gave way to plainer language geared to explain his views more effectively. He stressed the linkages between nature, art, and society in all of his work.
Ruskin had enormous power in the later part of the nineteenth century and up to the First World War. His reputation has slowly risen since the 1960s, after a period of relative decline, with the publishing of several scholarly examinations of his work.
Today, his thoughts and concerns are largely acknowledged as foreshadowing interest in ecology, sustainability, and craft.
Ruskin initially gained considerable recognition with the first volume of Modern Painters (1843), a long essay in defense of J. M. W. Turner's work in which he claimed that the artist's primary job is "fidelity to nature."
He championed the Pre-Raphaelite artists, who were inspired by his ideals, beginning in the 1850s. His art became more concerned with social and political themes. The publication of Unto This Last (1860, 1862) signaled a change in focus.
Ruskin was appointed the first Slade Professor of Fine Art at the University of Oxford in 1869, when he founded the Ruskin School of Drawing.
9. Richard Dadd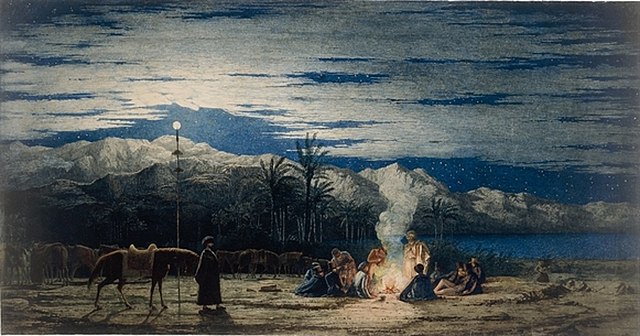 Richard Dadd (1 August 1817 – 7 January 1886) was a Victorian-era English painter best known for his portrayals of fairies and other supernatural topics, Orientalist settings, and mysterious genre compositions done in compulsively microscopic detail.
The majority of his best-known works were composed when he was a patient in Bethlem and Broadmoor hospitals.
His drawings for The Book of British Ballads (1842) and a frontispiece he made for The Kentish Coronal are among his most well-known early works (1840).
Sir Thomas Phillips, the former mayor of Newport, appointed Dadd as his draughtsman to accompany him on an excursion across Europe to Greece, Turkey, Southern Syria, and ultimately Egypt in July 1842.
They spent a difficult two weeks in Southern Syria in November of that year, traveling from Jerusalem to Jordan and back via the Engaddi desert.
Dadd had a severe personality change at the end of December while traveling up the Nile by boat, becoming delusional, more aggressive, and thinking himself to be under the spell of the Egyptian deity Osiris. His ailment was first misdiagnosed as sunstroke.
10. Evelyn De Morgan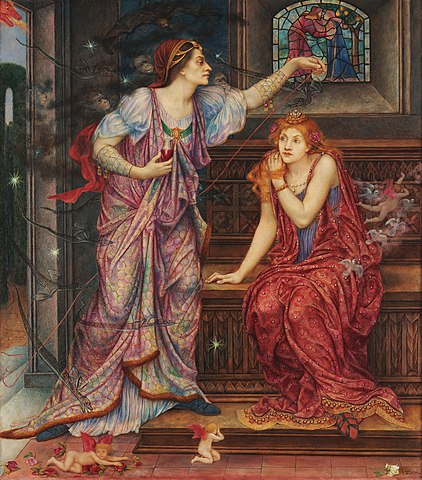 Evelyn De Morgan, née Pickering, was an English painter who worked in a variety of genres, including Aestheticism and Symbolism, and was connected early in her career with the final phase of the Pre-Raphaelite Movement.
Her paintings are figurative, emphasizing the feminine figure with spiritual, mythical, and allegorical themes. They use a variety of metaphors to communicate what numerous academics have recognized as spiritualist and feminist themes (such as light and darkness, change, and bondage).
In 1889, De Morgan boycotted the Royal Academy and signed the Declaration in Support of Women's Suffrage.
Her later writings, which deal with wars such as the Second Boer War and World War I, also deal with war topics from a pacifist standpoint.