The early American sculptors unlike those of Europe and Asia did not have centuries of knowledge to fall back on when it came to developing their craft.
This did however result in them being far more experimental in terms of materials and the kinds of sculptures that they created.
There are of course the more classically trained sculptors that work in stone using traditional techniques, but it is the pioneering of new forms of sculpture where America has excelled.
Famous American Sculptors
1. Alexander Calder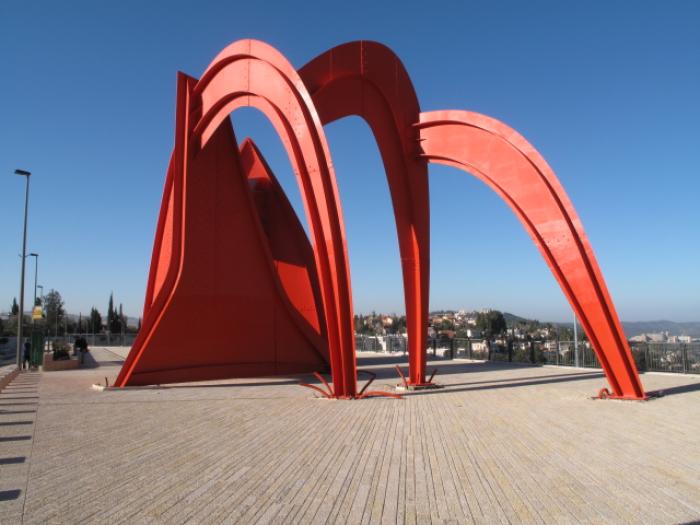 Alexander Calder (July 22, 1898 – November 11, 1976) was an American sculptor renowned for his groundbreaking mobiles (kinetic sculptures propelled by motors or air currents) that accept chance in their aesthetic, as well as his static "stabiles" and gigantic public sculptures.
A visit to Piet Mondrian's studio in 1930, when he was captivated by the environment-as-installation, "shocked" him into totally embracing abstract painting, a direction in which he had been leaning.
The combination of his endeavors to build fully abstract sculpture after his encounter with Piet Mondrian led to the creation of his first really kinetic sculptures, powered by motors, which would become his hallmark works.
Also Read: Famous Sculptures in New York
Calder's kinetic sculptures are considered to be among the first examples of an art that purposefully deviated from the conventional understanding of the artwork as a static object and included gesture and immateriality as aesthetic aspects.
Marcel Duchamp dubbed Calder's abstract sculptures of discrete moving components propelled by motors "mobiles" in 1931, a pun on the French words "motion" and "motive"
However, Calder observed that the predetermined motions of the motorized operations were somewhat monotonous. By 1932, he had arrived at the solution of suspending sculptures whose motion was produced by touch or air currents. The oldest of them were composed of wire, found items, and wood, a material that Calder had been used since the 1920s.
In 1934, the hanging mobiles were succeeded by outdoor standing mobiles made from industrial materials that were put in motion by the open air.
The wind mobiles included abstract forms carefully balanced on pivoting rods that moved with the smallest air movement, allowing a naturally dynamic play of forms and spatial connections.
2. Louise Nevelson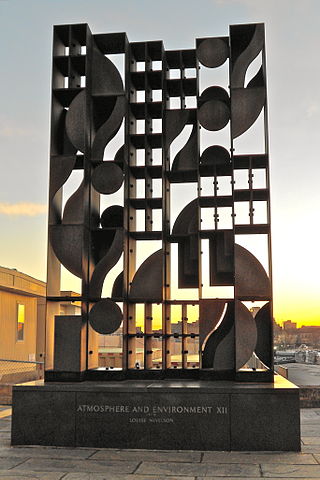 Louise Nevelson (23 September 1899 – 17 April 1988) was an female sculptor recognized for her enormous, monochromatic, wooden wall installations and outdoor sculptures.
Born in the Poltava Governorate of the Russian Empire (present-day Kyiv Oblast, Ukraine), she immigrated to the United States with her family around the turn of the twentieth century. Nevelson learnt English at school, while her first language was Yiddish.
She began taking painting studies at the Art Students League of New York in the early 1930s, and in 1941 she had her first solo show.
Nevelson, a student of Hans Hofmann and Chaim Gross, worked with early conceptual art using found items and dabbled in painting and printing before to devoting her life to sculpture.
Typically crafted from wood, her sculptures resemble puzzles, with several precisely carved pieces assembled into wall sculptures or freestanding works that are frequently three-dimensional. Typically, the sculptures are painted in monochrome black or white.
Nevelson, a prominent player in the worldwide art scene, was featured at the 31st Venice Biennale. Her art is included in major museum and corporate collections. Nevelson is one of the most influential individuals in American sculpture of the 20th century.
3. Jeff Koons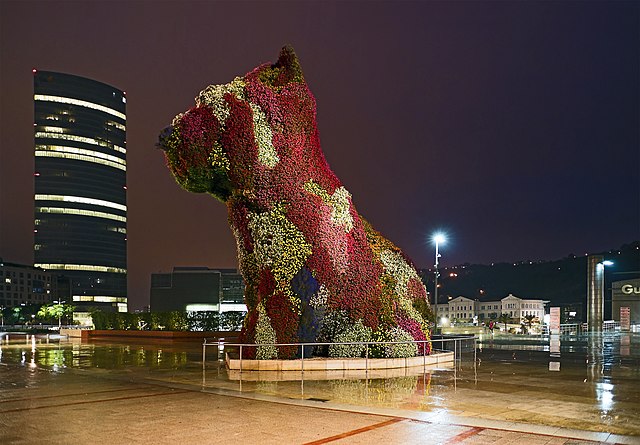 Jeffrey Lynn Koons (born January 21, 1955) is an American artist known for his work dealing with popular culture and his sculptures representing commonplace things, such as stainless steel balloon animals with mirror-finished surfaces.
He lives and works in both New York City and York, Pennsylvania, his hometown. His paintings have sold for considerable amounts, including at least two record auction prices for a work by a living artist: $58.4 million in 2013 for Balloon Dog (Orange) and $91.1 million in 2019 for Rabbit.
The opinions of critics on Koons are widely varied. Some consider his work to be innovative and of great art-historical significance. Others see his art as tacky, vulgar, and centered on cynical self-promotion. Koons has maintained that his pieces contain no hidden messages or criticisms.
The opinions of critics on the quality of Koons' work are mixed. However, if nothing else is stated about his works, they are undoubtedly distinctive.
Koons has created hundreds of unique works placed in a lengthy succession of groupings, the most of which are mind-boggling. Numerous lawsuits alleging copyright infringement have been filed against Koons for works featuring images from popular culture.
In 1992, the court upheld a verdict against him for using an image of pups as the foundation for a sculpture.
4. Claes Oldenburg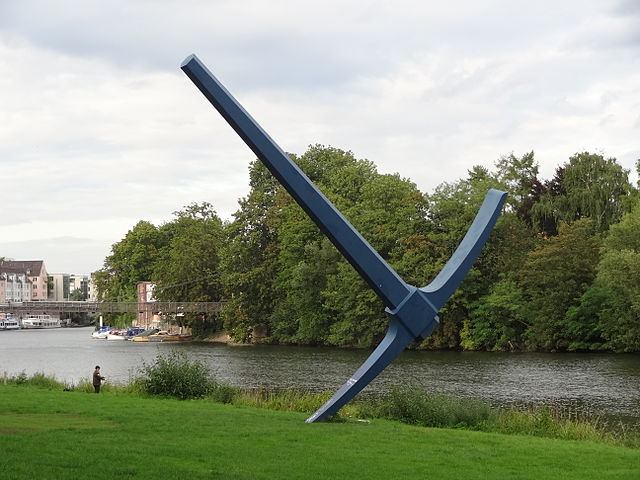 Claes Oldenburg, an American sculptor of Swedish ancestry who was born on January 28, 1929, is best known for his public art pieces that generally include huge copies of commonplace things. A recurring motif in his work is soft sculpting renditions of commonplace things.
Many of his artworks were created in conjunction with his late wife, Coosje van Bruggen; they were married for 32 years. Oldenburg resides and is still working in New York.
5. Joseph Cornell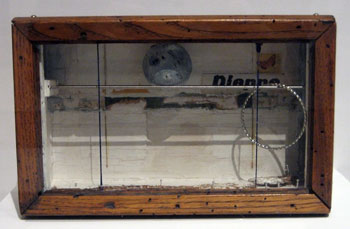 Joseph Cornell (December 24, 1903 – December 29, 1972) was an American visual artist and filmmaker, and one of the first and most renowned assemblage practitioners. Influenced by the Surrealists, he was also an experimental filmmaker of the avant-garde.
In his creative endeavors, he was primarily self-taught and invented his own unique style by integrating discarded objects.
He spent the most of his life caring for his mother and his crippled brother at home, but he maintained awareness of and interaction with other modern artists.
The most distinctive works of art by Cornell were boxes assemblages composed of found things.
These are modest shadow boxes, often fronted by a pane of glass, in which he assembled ecclectic bits of pictures or Victorian bric-a-brac in a manner that mixes the formal austerity of Constructivism with the vivacious imagination of Surrealism.
Numerous of his boxes, like the renowned Medici Slot Machine boxes, are interactive and designed to be touched.
6. Edmonia Lewis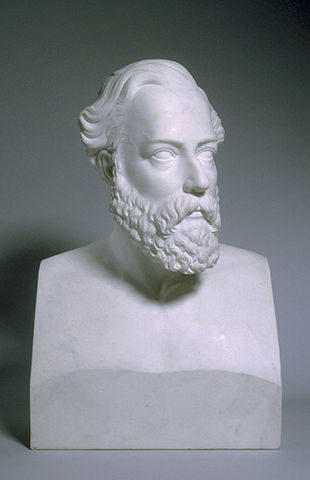 Mary Edmonia Lewis (c. 4 July 1844 – 17 September 1907) was an American sculptor of mixed African-American and Native American (Mississauga Ojibwe) descent.
Despite being from Upstate New York, she spent the most of her career in Rome, Italy. She was the first African-American and Native American sculptor to achieve national and international acclaim.
She came to prominence in the United States during the Civil War, and by the end of the nineteenth century, she was the first Black woman artist to engage in and be recognized by the American creative mainstream.
Her Neoclassical sculptures are remarkable for integrating themes about African Americans with indigenous peoples of the Americas.
Edmonia Lewis, a black artist, had to be careful with her creative judgments since her predominantly white audience sometimes mistaken her paintings for self-portraits.
To avoid this, her female characters often have European features. Lewis had to reconcile her personal identity with her artistic, social, and national identities, which was an onerous job that harmed her productivity.
7. Duane Hanson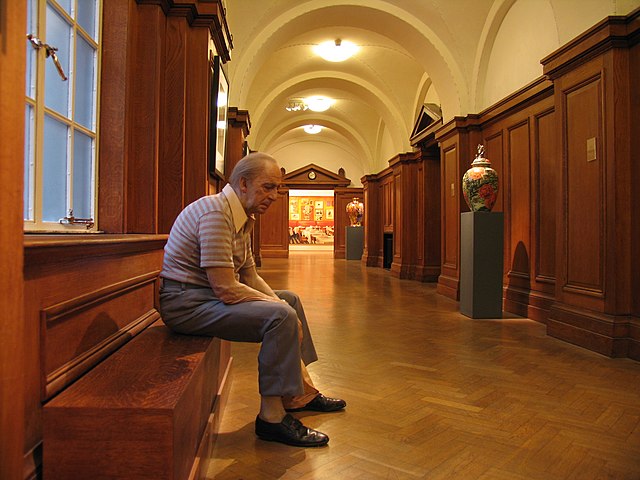 Duane Hanson (January 17, 1925 – January 6, 1996) was a Minnesota-born American artist and sculptor. He spent the most of his professional career in South Florida. He was well-known for his life-size realistic human sculptures.
Based on human models, he cast the pieces in a variety of materials, including polyester resin, fiberglass, Bondo, and bronze.
The Whitney Museum of American Art, The San Francisco Museum of Modern Art, and The Smithsonian Institution all have permanent collections of Hanson's work.
8. David Smith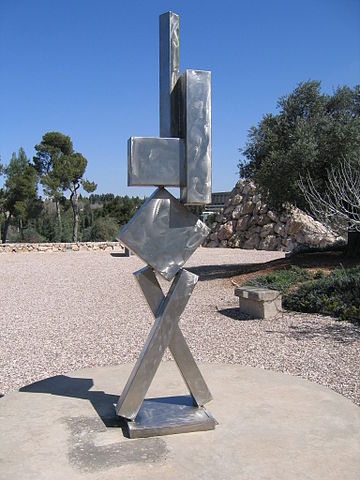 Roland David Smith (March 9, 1906 – May 23, 1965) was a sculptor and painter who was most known for his enormous steel abstract geometric sculptures.
Smith often works in series. He is most known for the Cubis, which were among the final works he finished before his death. The sculptures in this series are composed of stainless steel and have a hand-brushed finish evocative of Abstract Expressionist painting expressive strokes.
Cubi's works are composed of geometric forms that emphasize his interest in balance and the contrast between positive and negative space.
Prior to Cubism, Smith garnered considerable acclaim for his sculptures, which were sometimes characterized as "drawings in space." He was initially educated as a painter and draftsman, and works like Hudson River Landscape (1950) and The Letter (both 1950) blurred the lines between sculpture and painting.
These pieces use fine tracery rather than solid form, resulting in a two-dimensional look that violates the usual notion of sculpting in the round.
Surrealism impacted much of Smith's early work, as it did that of many Modernist painters, including Jackson Pollock and Mark Rothko.
9. Daniel Chester French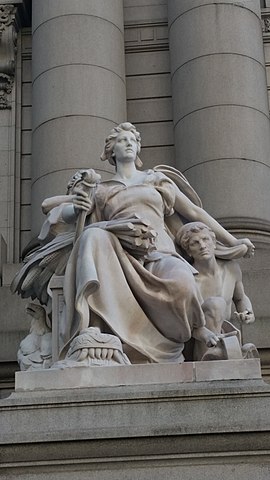 Daniel Chester French (April 20, 1850 – October 7, 1931) was an American sculptor of the late nineteenth and early twentieth century, best known for designing the gigantic statue of Abraham Lincoln (1920) at Washington, D.C.'s Lincoln Memorial.
French founded the National Sculpture Society and was elected a Fellow of the American Academy of Arts and Sciences in 1913.
French was also elected to the National Academy of Design in 1901, the American Academy of Arts and Letters (where he received the Gold Medal for Sculpture in 1917), the Architectural League, and the Accademia di San Luca in Rome.
He was a trustee of New York City's Metropolitan Museum of Art and a co-founder of the American Academy in Rome.
10. Tony Smith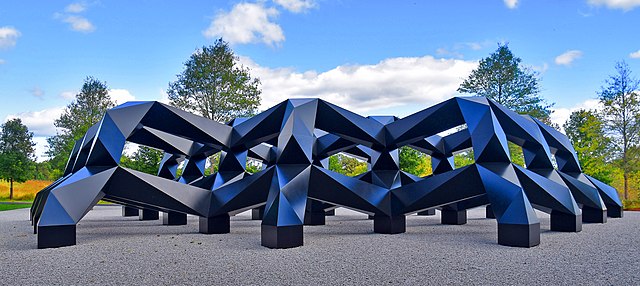 Anthony Peter Smith (September 23, 1912 – December 26, 1980) was a sculptor, visual artist, architectural designer, and art theorist from the United States. He is widely regarded as a forefather of American Minimalist sculpture.
Smith began making miniature sculptural maquettes out of agglomerations of tetrahedrons and octahedrons while recuperating from a car accident at home in 1961. He was teaching at Hunter College by 1962. Black Box, his first constructed steel sculpture, was completed this year.
Also Read: Minimalist Artists
The thick rectangular prism, less than two feet high, sprang from a simple item, a 3 x 5″ file card box Smith noticed on the desk of his colleague and friend Eugene Goossen. Smith increased the box's dimensions five times, as if it were a recent class project.
He called Industrial Welding, a local fabricator whose billboard he had noticed while traveling on the New Jersey Turnpike, and requested them to transport it to his suburban house.
Despite the fact that the welders felt he was insane, they approached the job with the greatest care, and the outcome was a gorgeous shape for Smith. Smith had developed a sculpting procedure that he proceeded to refine with this work, named Black Box.