What makes a great portrait artist is more than just painting a good likeness of the model, it is in fact capturing the essence of what makes a person 'that' person.
Portraiture throughout history has been practices by all of the great masters.
From the as far back as the Egyptian pharaohs through to the great Renaissance, portrait painting was the method for recording and capturing the human face for centuries.
The age of the photograph made this available to the masses and now digital photography has allowed people to take thousands of images on their phone.
But;
A great portrait painter can do something that a photograph cannot.
They can capture that certain something that makes the human face so expressive.
All of the most famous portraits artists like Van Gogh, Da Vinci, Rembrandt, and Vermeer had the ability to work in the subtlest of nuances into their portrait paintings to elevate their work into some of the greatest works of art ever produced.
Famous Portrait Artists
1. Van Gogh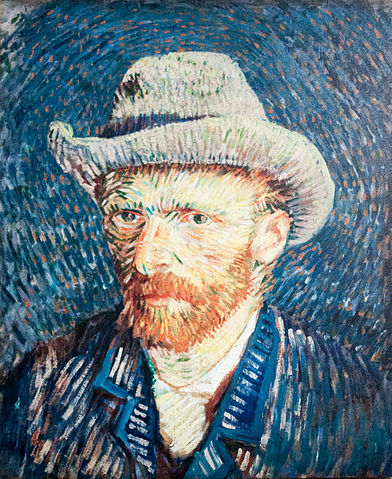 As one of the most recognized post-impressionist artists, Vincent van Gogh utilized color as the primary sign of expression. Born in Groot-Zundert, Holland on March 30th, 1853, van Gogh's father was a pastor, so his childhood revolved around a cultured and religious experience.
As a child, he was highly emotional, struggled with self-identity, and lacked self-confidence and direction. He believed his calling in life was to become a preacher, so it took him years to uncover his true artistic nature. Between 1860 and 1880, van Gogh slowly determined that he should be an artist.
In 1886 he traveled to Paris to study with Gauguin, Pissarro, Money, and Cormon where he further developed his craft. His finest works were produced in under three years and died in 1890 of an alleged self-inflicted gunshot wound.
2.

Leonardo Da Vinci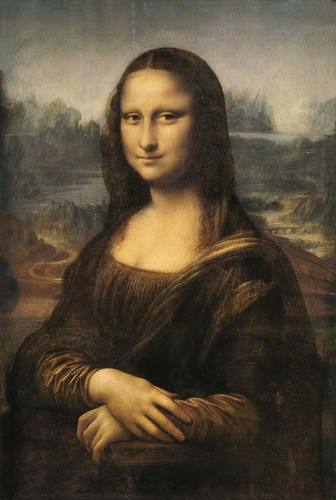 Born in Vinci, Italy on April 15th, 1452, Leonardo Da Vinci was a scientist, inventor, and artist during the Italian Renaissance period. He is one of the most intelligent and most talented individuals in history.
The term Renaissance Man was coined due to da Vinci's many talents, so he set the bar for future creators. While not much is known of his childhood, da Vinci's father was wealthy and had multiple wives.
Around the age of 14, he became the apprentice to Verrocchio where he learned to paint, draw, and gained other skills. He is one of the greatest artists in history due to two of his most famous works, the Mona Lisa, and The Last Supper.
3. Johannes Vermeer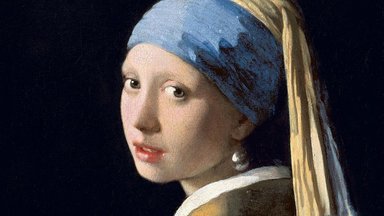 Born in the Dutch mercantile town of Delft in October 1632, Johannes Vermeer lived in a lower-middle-class family with his father being a cloth weaver and later an innkeeper and art dealer.
His mother was an illiterate housewife since she could only sign 'X' on the marriage certificate. As a teenager, Vermeer became the apprentice painter of his father with the suspected training of Carel Fabritius in his early career.
In 1662, Vermeer rose to be the head of the Guild of St. Luke which exposed him to many Delft artists, collectors, and patrons which kicked off his Mature Period. In December 1675 Vermeer died because of depression and madness.
4.

Pablo Picasso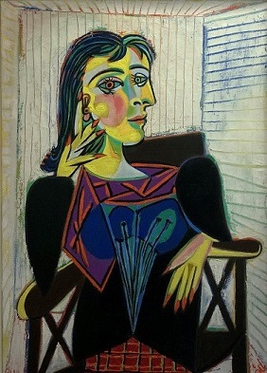 Born in Malaga, Spain in 1881, Pablo Picasso began to draw at a young age. When the family moved to Barcelona in 1895, Picasso studied at La Longa, the Academy of Fine Arts.
In 1900, he traveled to Paris where he developed the Blue Period from 1901 to 1904, the Rose Period in 1905, moved into Cubism during the Analytic Phase from 1908-1911, and finally his Synthetic phase from 1912-1913. In 1916, he began collaborating on theatrical and ballet productions and his work was characterized by neoclassicism.
He became involved in Surrealism from 1925 into the 1930s then the Spanish Civil War of 1936 had a major impact on his work. He continued his beautiful work in drawing, painting, ceramics, sculpture, and prints until his death in April 1973.
5.

Rembrandt van Rijn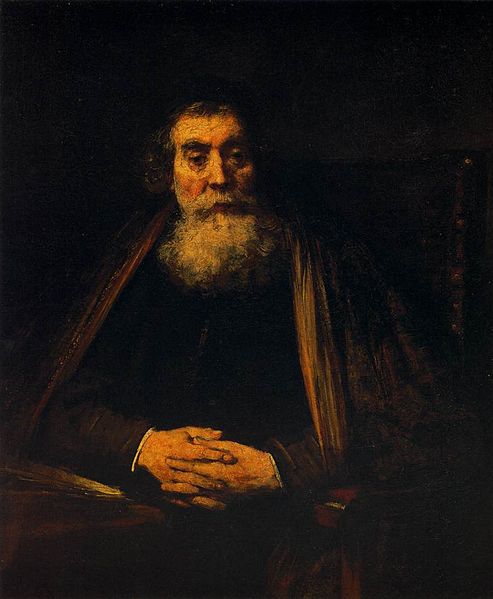 Born to the son of a miller of modest means in Leiden, Holland on July 15th, 1606, Rembrandt Harmenszoon van Rijn was highly educated, beginning his studies at the Latin School then entering the University of Leiden at age 14.
Due to boredom, he soon left to study art with Jacob van Swanenburch followed by Pieter Lastman. At only age 22, he took his first pupils with one student being the famous Gerrit Dou. In 1631, Rembrandt moved to Amsterdam where he created mythological and religious works, which were in demand.
Throughout his life, his family situation was marked by a burden with his wife and three of his children dying in their home. Rembrandt died in 1669 leaving behind countless works, armor, and weapons that changed the landscape of the artistic community.
6. Frida Kahlo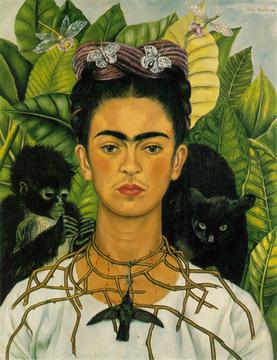 Born in La Casa Azul in Coyocan, Mexico on July 6th, 1907, Frida Kahlo showed a deep sense of independence and rebellion as a child, going against typical moral habits and ordinary social norms.
She was proud of her Mexican and cultural tradition, being moved by sensuality and passion. Her life was stained by physical suffering beginning with contracting polio at age five and a bus accident in 1925 that caused severe injuries.
She had 32 surgical operations throughout her entire life. This resulted in many of her works being painted from her bed where she drew from personal experience, multiple operations, and miscarriages.
Thus, her works were characterized by human suffering and portrayals of pain. She died on July 13th, 1954 from a pulmonary embolism.
7. John Singer Sargent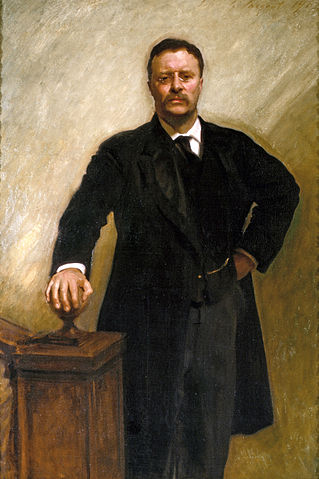 John Singer Sargent was born in Florence, Italy in January 1856 to a modest family. His elegant portraits provided a glimpse of Edwardian Age society in which the privileged and wealthy in Europe and the United States traveled to his studio in London.
Sargent first visited the United States in 1876 and almost immediately established citizenship. He was a reserved and serious man with a penchant for drawing.
Before he visited the United States, he studied painting in Paris with Carolus-Duran, a famous society portraitist. During this time, Sargent experimented with Impressionist techniques.
In 1879, he went to Madrid to study the masterpieces of Diego Velazquez then to the Netherlands to be inspired by the works of Frans Hals.
In 1884, Sargent unveiled his best-known work, Madame X, which is a portrait of Madame Gautreau, an infamous Parisian beauty. Sargent's works captured the hearts of the British public and became a popular artist in the United States.
In the early 1900s, Sargent devoted the rest of his life to painting Alpine and Italian landscape murals in watercolor. He died on April 15th, 1925 in London, England.
8. Gustav Klimt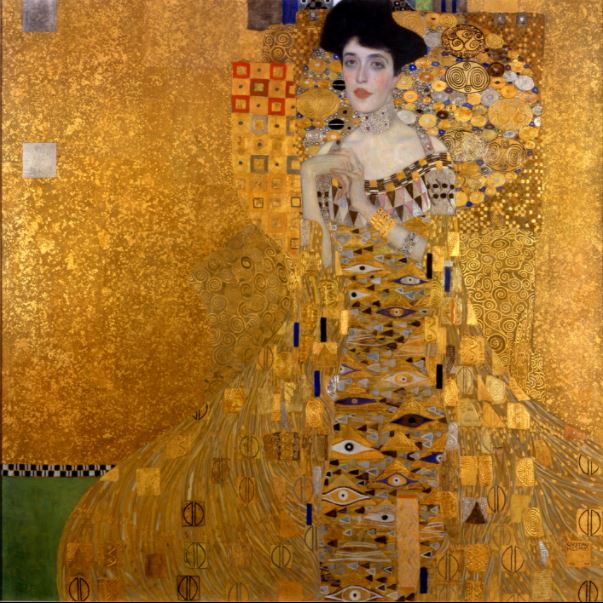 As an Austrian painter and founder of the Vienna Sezession school of painting, Gustav Klimt (born July 14th, 1862) first opened an independent studio in 1883 after studying at the Vienna School of Decorative Arts.
His early work was set in a classical style which was typical for the period and is evident in murals like Vienna Burgtheater. In 1897, Klimt's style began to mature, and he founded the Vienna Sezession painting school which taught the popular Art Nouveau.
Soon after opening the school, Klimt painted three murals for the ceiling of the University of Vienna auditorium which were highly controversial because of the erotic symbolism and pessimism. This caused the murals to be rejected by the public and the school.
Klimt's most successful masterpieces include Fritza Riedler, The Kiss, and Adele Bloch-Bauer I which shows his treatment of the human figure without shadows thus highlighting the sensuality of skin by encircling it with areas of highly ornamental, flat, and brilliantly composed sections of decoration. Klimt died in Vienna on February 6th, 1918.
9. Grant Wood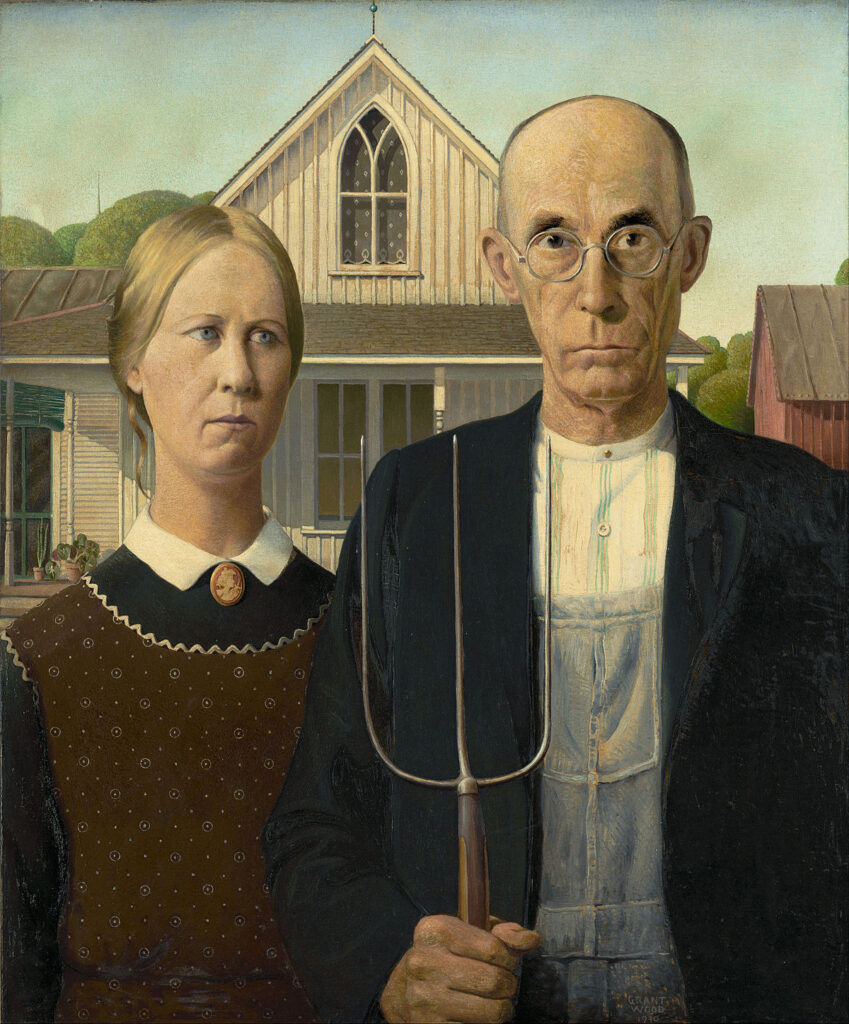 As one of the largest exponents of Midwestern Regionalism, Grant Wood was born in 1891 near Anamosa, Iowa so he grew up capturing the typical Midwestern lifestyle.
Trained as a designer, craftsman, and painter, Wood spent one year studying at the Academie Julian de Paris then returned to Cedar Rapids, Iowa where he created a stained-glass window.
Knowing little about the substrate, he traveled to Germany to seek assistance. While in Germany, he was heavily influenced by the paintings of 16th century German and Flemish masters.
He abandoned his Impressionist style and started painting in a realistic and detailed manner. While some of his earlier works did not attract attention, American Gothic became a hit in 1930 when on display at the Art Institute of Chicago.
Throughout his life, Wood was a leader in the Regionalist movement. In 1934, Wood became an assistant professor of fine arts within the University of Iowa system.
He continued painting episodes from American history and Midwestern rural landscapes until his death in February of 1942.
10.

Francis Bacon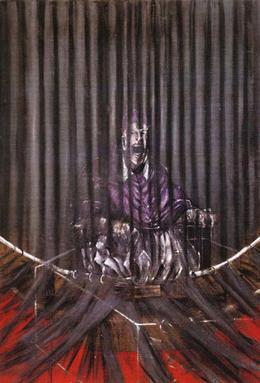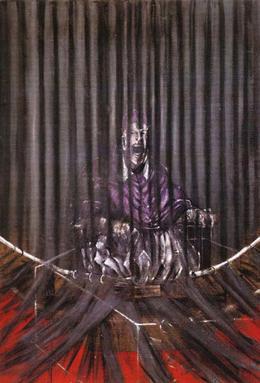 Considered the man who kept British figurative painting alive and fresh, Francis Bacon was challenged with the dominance of conceptual and abstract art.
His tortured figures were born from the influences of Surrealism, most from Picasso's works. His well-known series of Screaming Popes, distorted portraits, and crucifixions are unforgettable and incredibly distinct compared to other artists of that time.
Born in Dublin to English parents in 1909, Bacon's father was a retired Army Major who breaded and trained horses. Bacon lived an unsettled childhood, moving to different country homes in Ireland and England.
His emerging homosexuality resulted in estrangement from his father despite attempting to reform him.
Bacon served in civil defense during WWII which had a heavy impact on his art. After returning, he painted Three Studies for Figures at the Base of a Crucifixion, which has a tremendous impact on a 1945 group exhibition.
Bacon destroyed much of his earlier work due to displeasure, but Three Studies showcases the triptych format which displays agonized and distorted figures in an abstract space.
Bacon died on a trip to Madrid in 1992, leaving behind countless works of art set in museums around the world.  
11. Kehinde Wiley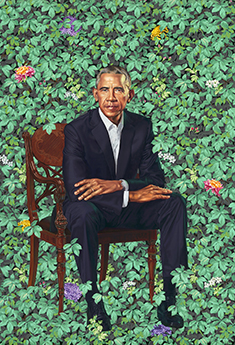 Kehinde Wiley (born February 28, 1977) is a New York City-based American portrait painter recognized for his very lifelike portraits of Black individuals that sometimes reference the work of Old Master paintings.
In 2017, he was commissioned to paint a portrait of former President Barack Obama for the Smithsonian National Portrait Gallery, which houses pictures of all American presidents.
"Wiley has received recent praise for his heroic portraits which challenge the image and position of young African-American males in modern society," according to the Columbus Museum of Art, which presented an exhibition of his work in 2007.
Wiley was named one of Time magazine's 2018 100 Most Influential People.