The Impressionist movement is one of the most influential periods of artistic expression since the Italian Renaissance.
In the centuries preceding Impressionism, Europe had experienced a series of art movements that were connected to either the Catholic church, or more classical Greek and Roman styles, as well as the Renaissance.
Most of the works from these art periods incorporated techniques that mostly adhered to portraying subject matter in a way that was as realistic as possible in most cases. The Impressionism movement differed greatly both on the surface and regarding the subtext of a particular painting.
Impressionism was a movement based on a central theme that focused on presenting the subject matter in a way that left a lasting impact on the viewer.
Artists from this new period began to explore new ways of communicating just how a particular scene made them feel at the precise time in which the work was created.
It was full of new methods of portraying light and other natural elements pertaining to subject matter that was a clear departure from the traditional style of academic painting.
This new and exciting art movement we know as Impressionism was full of incredibly interesting artists from France who pioneered an entirely new form of expression that would reverberate through the centuries that followed.
Here are ten of the most famous French Impressionist painters:
French Impressionists
1.

Claude Monet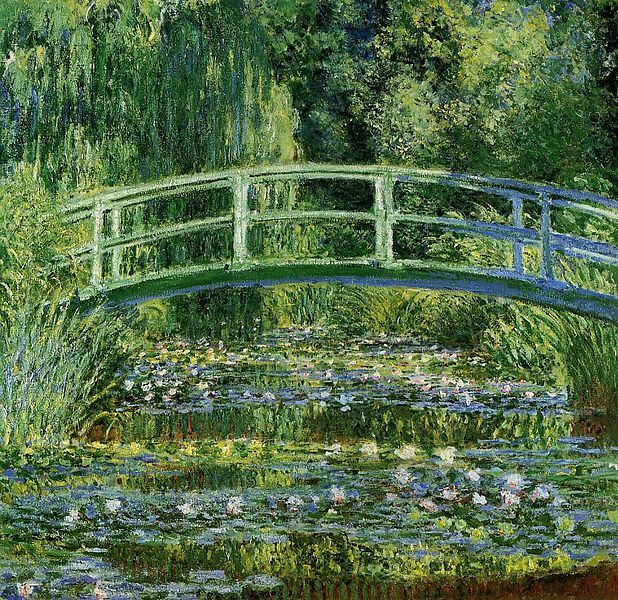 Art historians credit four painters with sparking the Impressionist movement in France. The most prominent of these founding fathers of Impressionism was Claude Monet.
Although Monet received extensive amounts of academic training in the art of painting, he would later make a very clear departure from the academic method of producing artworks and seek to carve a new path of artistic expression.
Born in 1840, Monet would become famous early on in his career. He was praised for his ability to portray nature in a way that truly captured the emotional effect a specific vista or scene left upon the artist himself.
It was Monet's 1872 work titled Impression, Sunrise that was the source of the new movement's namesake.
Monet was perhaps most famous for his use of light that seemed to illuminate the scenes he painted in a way that brought a new sense of beauty to the wide range of colors he created.
He painted more than 2,000 works in his career and enjoyed quite a bit of fame in the latter part of his life.
2.

Edgar Degas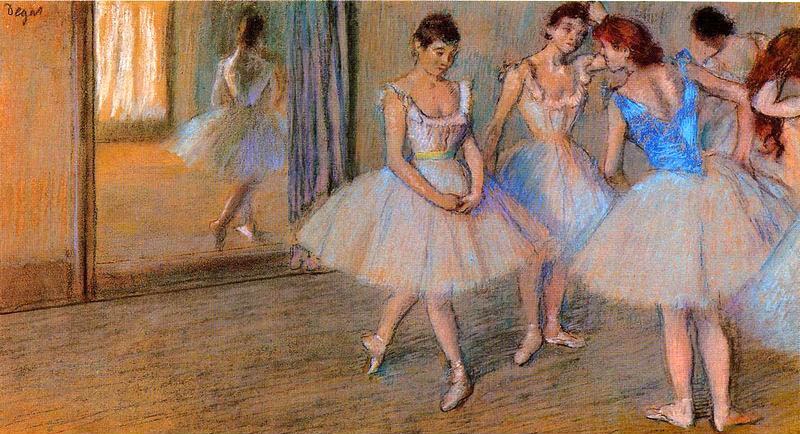 French Impressionist Edgar Degas was widely known for his paintings that centered around the exciting social life of Parisian society during the mid-19th century.
He is regarded as one of the most influential members of the Impressionist movement as his works found high praise from notable art critics of his day, as well as the common French citizen.
Many of Degas' paintings have been viewed as iconic for the French Impressionist era since he developed a reputation for painting dancers, social gatherings, and a variety of popular sporting events from this particular time period. Unlike other notable Impressionist painters, Degas was not known to have painted his works 'on-scene' in the outdoors.
He resented being dubbed an Impressionist and considered himself to be a realist painter. Degas' painting style can be described as one which closely adhered to an accurate representation of reality.
When his career truly began to take off in the 1880's, Degas experienced an unfortunate effect of an unknown condition which would lead to a progressive loss of eyesight in his later years.
3.

Pierre-Auguste Renoir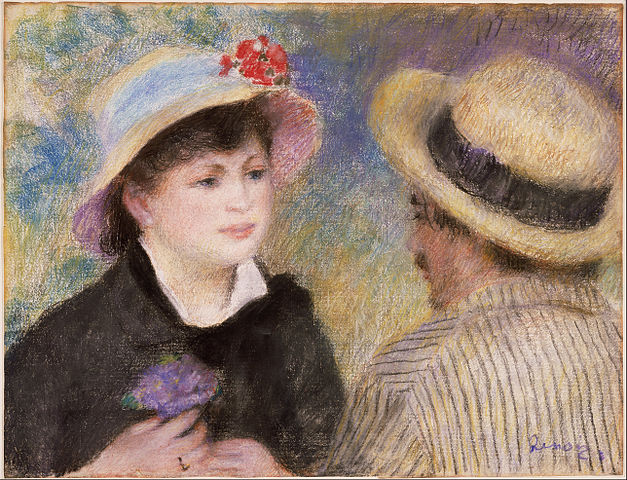 The name Pierre-Auguste Renoir is synonymous with French Impressionist art. Known as one of the founding fathers of the art movement, Renoir was best known for his works that portrayed the female form in a highly sensual manner. He was known to produce works that truly captured much of the social lifestyle of many Parisians in the late 1870's.
Art historians note that Renoir was very heavily influenced by other painters of the day in Edouard Manet and Camille Pissaro. He joined in with the artists who are credited with spurring the Impressionist movement after his works were rejected by the Salon in the early 1870's.
Renoir's paintings are some of the most iconic French paintings ever produced. The artist is known to have used a range of vibrant colors that were saturated in a way that produced a truly unique form of expression.
4.

Édouard Manet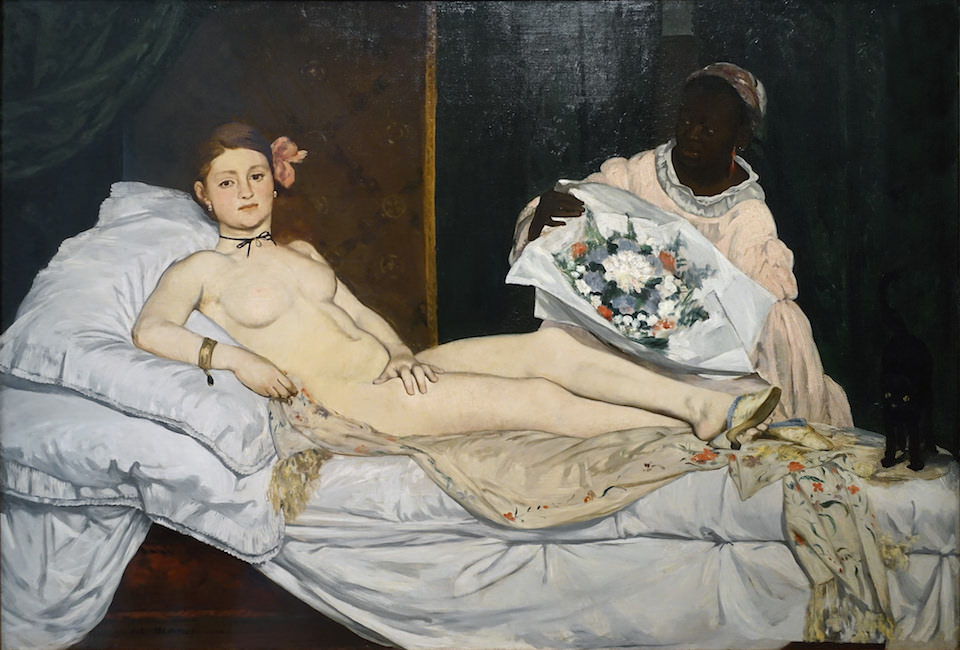 Édouard Manet is credited as being one of the most influential painters from the Impressionist movement as he is known to have transitioned from being a well-known Realism artist to one who worked mainly in the Impressionist genre once the movement started to take hold in France.
Some of his works featured nude female figures in casual settings that were viewed to be almost erotic in nature based on the positioning of the women, as well as their expressions.
He was chided by his academic peers for painting such figures as The Absinthe Drinker in 1858 and later began to create works that can be recognized as being of an Impressionist nature as early as 1860.
Manet is credited with painting many different scenes from throughout Paris during the 1860's and 1870's where people gathered in social settings.
His novel approach to using light and shadows to depict groups seated in the shade of forested groves are excellent depictions of the vibrant social scene during this time.
His 1863 painting titled Luncheon on the Grass and another known as Olympia from the same year were largely controversial as notable art critics did not appreciate the fact that both works featured ladies that were believed to be prostitutes.
He would go on to paint dozens of works that are among the most famous paintings ever done by any French Impressionist.
5.

Camille Pissarro
Among the painters that emerged during the Impressionist movement in France, few were able to continue working toward pioneering new offshoots of the art style.
Camille Pissarro is one such artist to do so as he is known to have played an important role in starting the Post-Impressionist movement, as well as Neo-Impressionism.
Pissaro is widely known for his unique ability to paint breathtaking landscapes and vistas. He developed a reputation for using light in a way that portrayed the very first impression he had of a particular scene.
During his later years, Pissarro painted works that featured scenes of peasants engaged in hard manual labor. He developed an affinity for painting such subjects after working with Georges Seurat and Paul Signac.
His most famous works are those in which he captured scenes from in and around Normandy and other areas of France.
6.

Berthe Morisot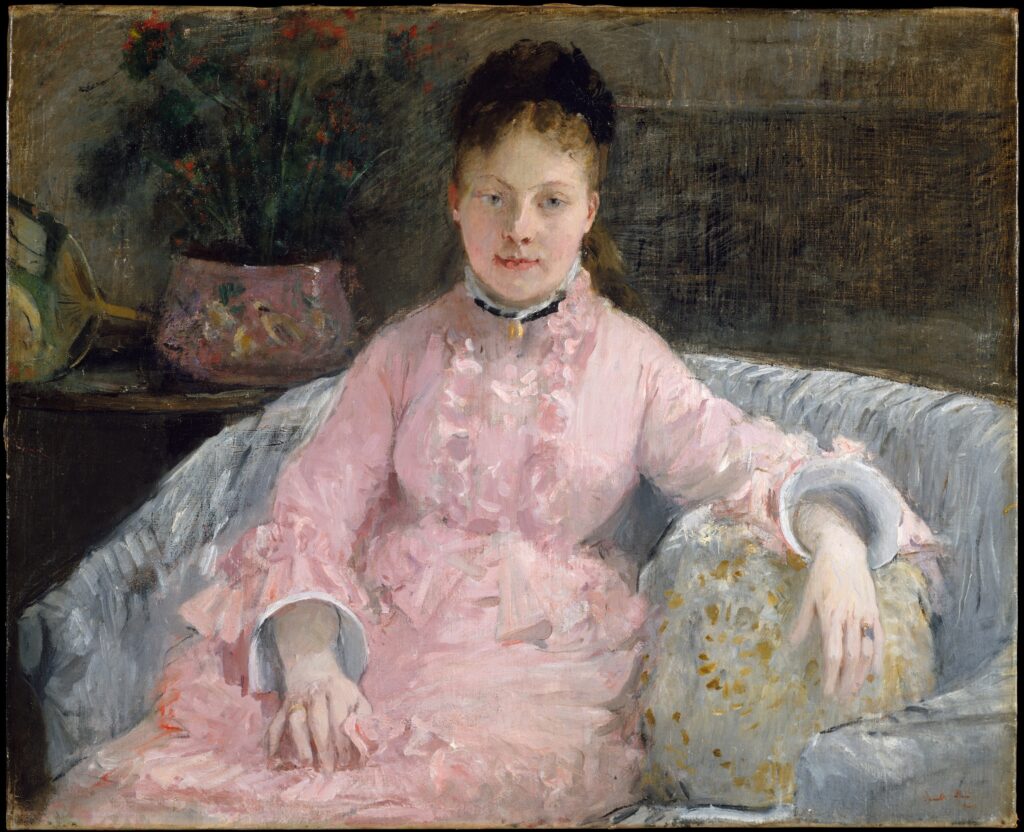 One of the most famous female painters in French history is Berthe Morisot, an artist who is widely known as a prominent member of the French Impressionists that helped shape the movement as a whole. Her paintings were featured in the Salon de Paris in 1864 when she was just 23 years old.
Morisot stayed true to her own methods of artistic expressions despite the fact that she was rejected from other notable exhibitions in the 1870's.
This rejection led to her joining in with the other Impressionist artists who had also been deemed as unworthy of the more affluent circles of artists who still closely adhered to the academic principles taught in prominent institutions of the day.
Her works are said to have held a special sense of feminine energy and charm that Morisot's male colleagues were unable to match. She is known to have worked in very light, subtle brushstrokes that produced a delicate nature to her paintings.
7.

Alfred Sisley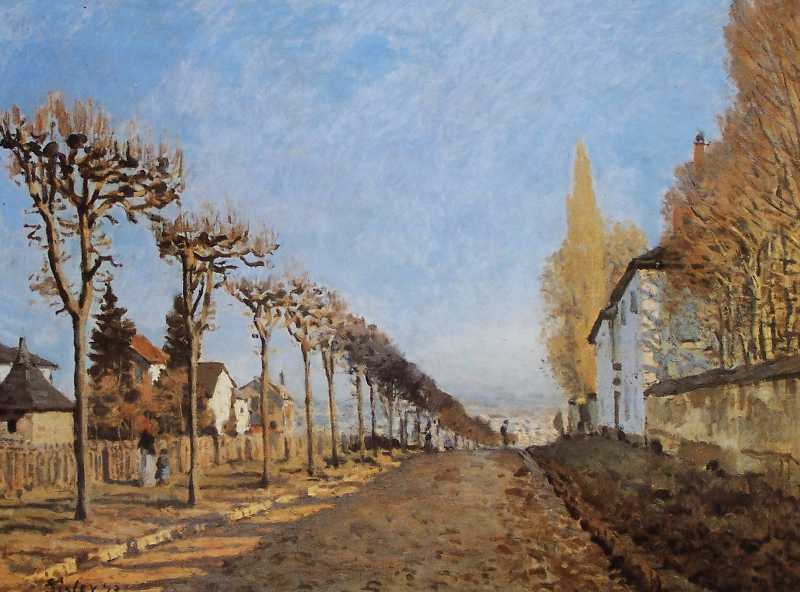 Of the many French Impressionists who worked almost completely in landscapes, Alfred Sisley is considered to have been one of the most talented painters of the entire movement.
He was able to achieve such highly-realistic and emotionally-charged works by spending many hours working 'en plein air' or outdoors at the sight he chose.
He is known to have painted landscapes from a very early age after leaving a promising business career behind in London. He is recognized as one of the first artists to have dabbled in the practice of painting en plein air while others still worked strictly inside their studios.
After spending many years outdoors painting various scenes from in and around France during the late 1800's, Sisley had developed a truly distinct style that was able to capture the sun's rays as they poured across sweeping meadows and forests, as well as the famous cityscapes of Paris and other French towns.
8.

Gustave Caillebotte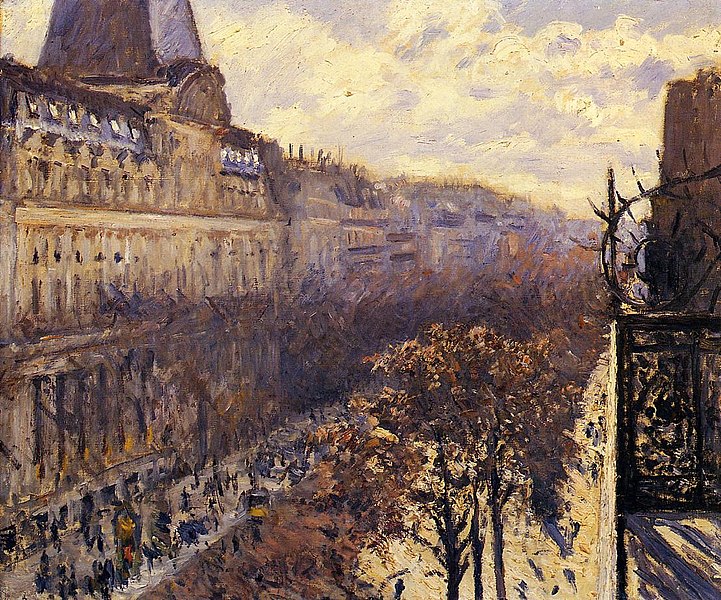 While most Impressionist painters created works that were based on their own personal impressions of a given scene, Gustave Caillebotte is known as an artist who tried to paint every part of his work in a very realistic fashion compared to other French Impressionists.
Caillebotte was a young painter at the time of the Impressionist movement's peak around the 1870's. He had a fascination with photography early on, which is why many art historians believe he tried to remain true-to-form on many of his works as he recognized the emerging importance that photography would have as it related to artwork.
Many art critics argue that Caillebotte's works were clearly part of the Realism movement. A study of his many works reveals his distinctive ability to create photo-realistic paintings of a variety of scenes and settings.
9.

Marie Bracquemond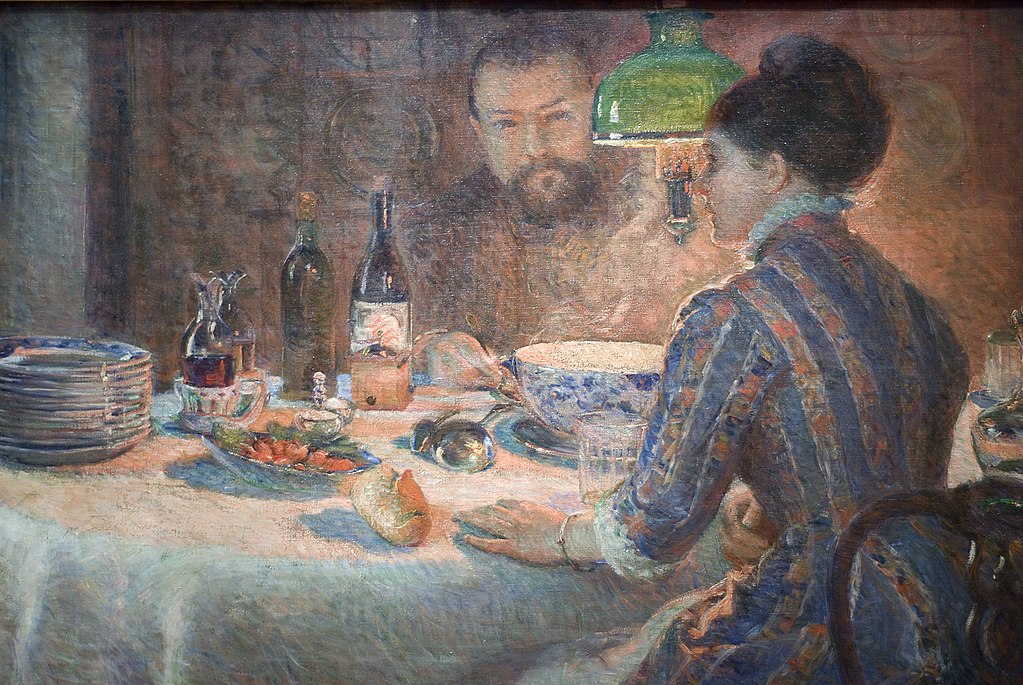 Marie Bracquemond is recognized as another masterful female artist who was part of the notable group of French Impressionists that had a heavy impact on the movement as a whole.
While other artists from the movement were being rejected from places like the Salon, Bracquemond's works were being accepted and exhibited to the many notable art critics and collectors of Paris during the 1860's.
Her works have a distinctive glow to them that brings a special sense of euphoric sense of color and perspective. Bracquemond was a master of painting color and how it could change under intense levels of bright sunlight.
She is credited as saying that Impressionism had "created… a useful way of looking at things.
10.

Armand Guillaumin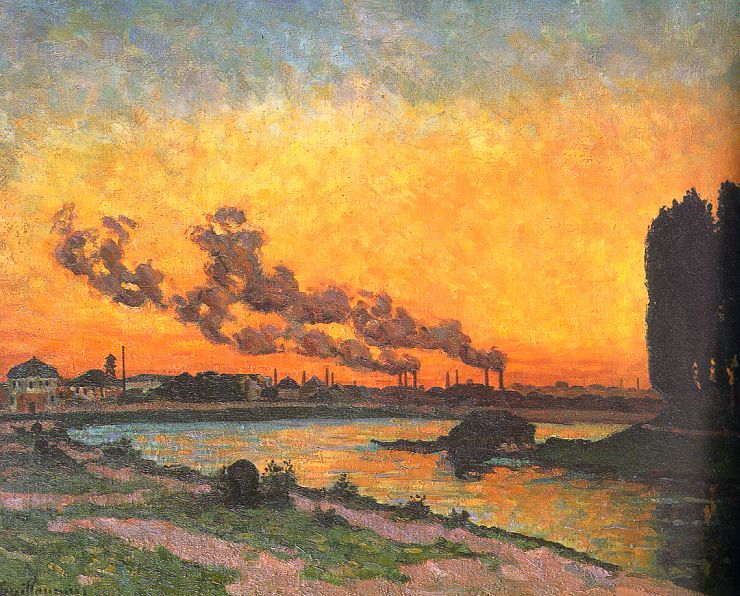 Armand Guillaumin is a notable French Impressionist who was also known as a prominent lithographer during his career. He had a somewhat unique career as he worked for many years for the French government.
Guillaumin later quit his job after winning a sizable amount in the state lottery which allowed him to pursue his passion of painting full-time in 1891.
He worked alongside artists like Paul Cézanne and Camille Pissarro, but has never quite enjoyed the same level of fame as other painters from the Impressionist movement.
Guillaumin is perhaps best-known for his works which include highly intense coloration and feature various landscapes from the French countryside.