To the general public most of the famous Mexican artists on the list may not be such house hold names compared to the more famous American artists north of the border
However, their contribution to to the art world in particular Frida Kahlo and Diego Rivera is not to be underestimated at a personal level and also as to how much they promoted Mexican culture to the wider world.
A large number of Mexican artists would concentrate on huge wall murals that were often highly politicized.
Following the colonization of Mexico by Spain, the majority of Mexican paintings would have been religious or christian in nature.
However, once the revolution freed the Mexican people from Spanish rule there was a massive flight to promote and revive more traditional Mexican culture and art.
Famous Mexican Artists
1.

Frida Kahlo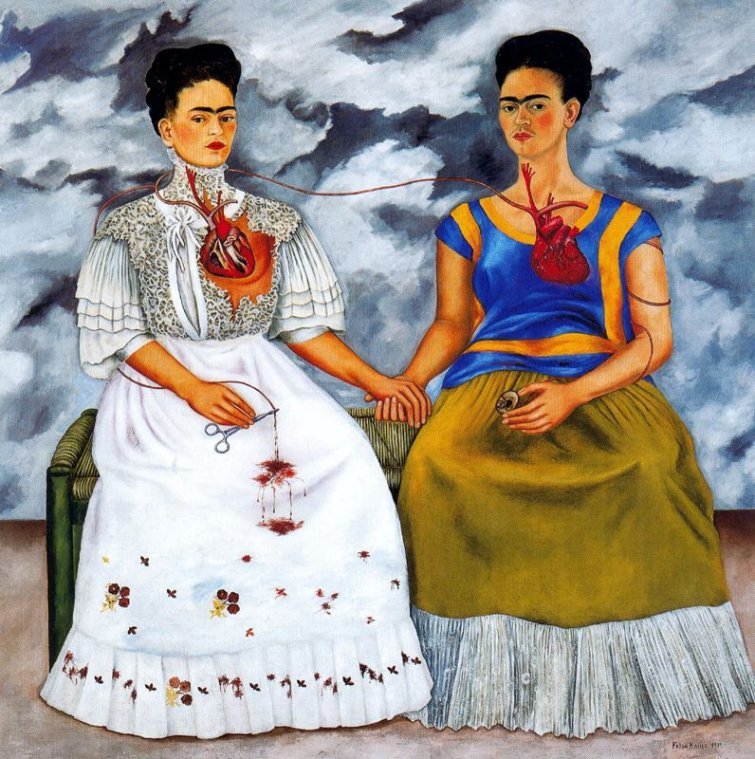 Frida Kahlo was born in Coyoacán, Mexico, and early in life, she suffered complications from polio and what was believed to be spina bifida.
She has an interest in the field of medicine as a teenager and wanted to become a doctor. After a severe auto accident, she could not pursue her interest in the medical field and started pursuing art.
Frida Kahlo's paintings often represented tough times she had in life, such as her inability to have children. Much of her works are self-portraits, and she also had much influence from her own Mexican culture, displaying many vivid colors and symbolism throughout her pieces.
Also Read: Latin American Artists
She would eventually go on to marry Diego Rivera, another successful painter.
Shortly after she died in 1954, a museum called La Casa Azul is dedicated to her legacy as one of Mexico's most well-known painters. It is still open to the public.
2.

Diego Rivera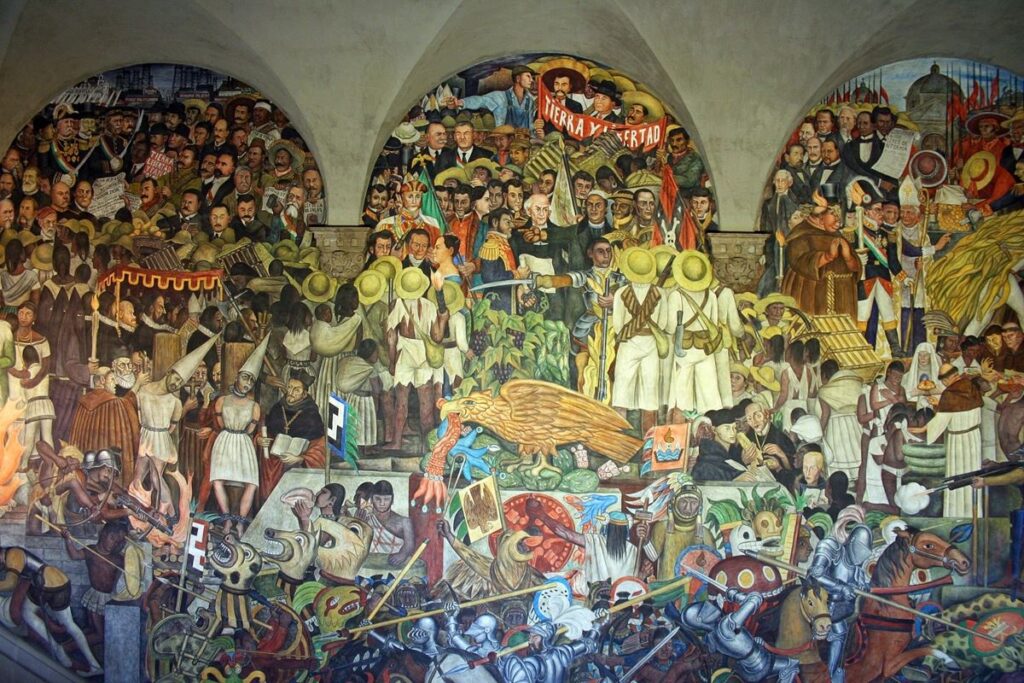 Diego Rivera was born a twin, with his brother, in Mexico. His artistic influences had much to do with the way his parents supported needy members of the community.
Around the age of three, he had begun drawing on everything he could find, like walls and floors. In his teenage years, he became more interested in art.
Also Read: Famous Mexican Muralism Artists
He would go on later to study at the San Carlos School of Fine Arts, where he would develop a love for capturing his Mexican culture. Rivera would take his studies as an artist internationally, making stops to Paris and Spain, where he collaborated with other artists.
He found his true niche when he studied Renaissance frescos of Italy. One of his most successful, yet controversial murals was Edsel Ford. Rivera married another Mexican artist, Frida Kahlo, and his style is still a significant contributor to American artwork today.
3.

Jose Clemente Orozco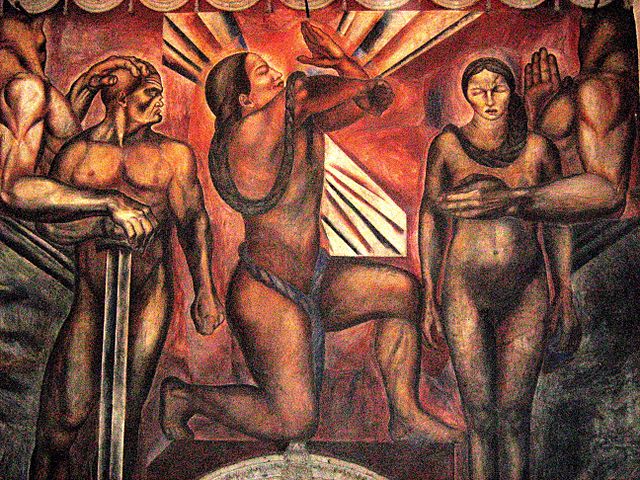 Jose Clemente Orozco, born in 1883, was raised in Mexico City. As a young boy, he would always walk by the studio of José Guadalupe Posada, who made illustrations for the newspapers.
At the age of 17, he lost one of his arms in a lab experiment. As a result, he decided to focus his focus on art. One of his first contributions was called the House of Tears, which represented poverty and harsh living conditions.
Also Read: Famous Mexican Architects
He moved to the United States in the 1920s, where he would finish one of his most famous murals, The Epic of American Civilization. Upon returning to Mexico in 1934, he established himself as an admired artist in the Mexican culture.
Eventually, he would be honored to work on an illustration for John Steinbeck's book called The Pearl, and paint an outdoor mural featured in LIFE magazine. Orozco died of a heart attack in 1949.
4.

Leonora Carrington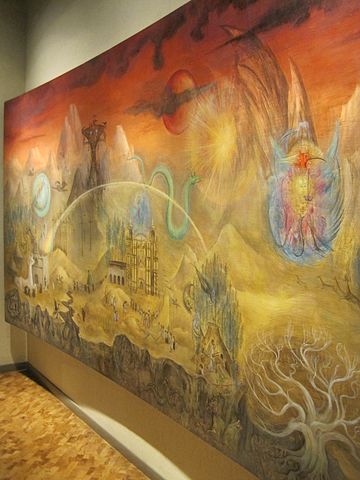 Leonora Carrington was a British born Mexican artist, she born in England to a wealthy family in the textile business. Early education was received from private tutors or nuns.
During her school-aged years, she often engaged in rebellious behavior, and she was sent to Florence to attend art school. Shortly after that, she would continue with her education at the Ozenfant Academy in London.
Her artistic genius would originate when she met Max Ernst in 1937, one of the early contributors to the Surrealist movement.
Carrington would move to Spain in the coming years, where she would suffer a mental breakdown, which primarily influenced her later artwork. In the late 1940s, she achieved significant success as a female surrealist painter with her displays shown at the Pierre Matisse Gallery.
Her work entitled Juggler, sold for $713,000 in 2005, which was the highest paid piece for a Surrealist artist's work. She passed away in 2011.
5.

Rufino Tamayo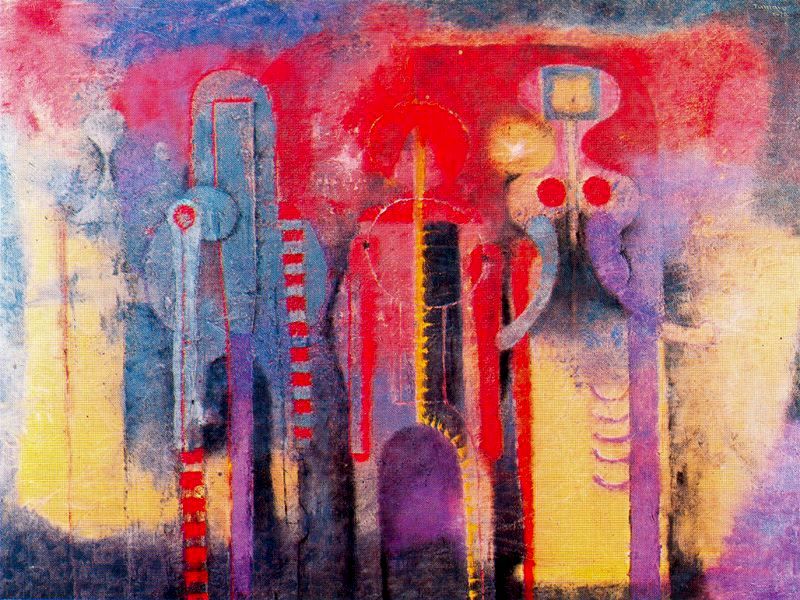 Rufino Tamayo was born in 1899 in Oaxaca, Mexico. He went on to study at the School of Fine Arts, beginning in 1917.
Nearly a decade later, in 1926, he would move his career aspirations to New York City. From then on, he would keep close ties with his homeland. While in New York, he was heavily influenced by the works of Pablo Picasso and Henri Matisse.
He works involved combined styles of Cubism and Surrealism, with the subjects revolving around his Mexican heritage. By the 1930s, he had become famous in Mexican art before he returned to New York for the second time.
Later Tamayo expanded his talents to a printmaker and making sculptures with iron and bronze. He would have a short stint in Paris before returning to Mexico, where he donated much of his work before he passed away.
6.

Maria Izquierdo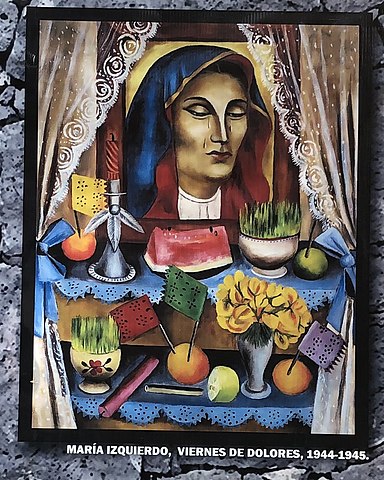 Maria Izquierdo was born in 1902, who was raised by her grandparents. She was pressured to marry at a young age, but she would eventually flee from her husband in 1926 and move to Mexico City.
Izquierdo would then go on to study at the renowned San Carlos Academy of Fine Arts in 1928. During her few years there, she met Diego Rivera, who was impressed with her work and became the number one pupil.
Later, she has a solo exhibition in Mexico City, where she would collaborate with another to-be famous artist, Rufino Tamayo.
Much of her pieces were either still life's or portraits, and was infamous for using bold and bright colors with oil paints and watercolors.
Many others view Izquierdo as the person who helped open the pathway for other female artists. Her deep love of Mexican culture was apparent in her artwork.
7.

David Alfaro Siqueiros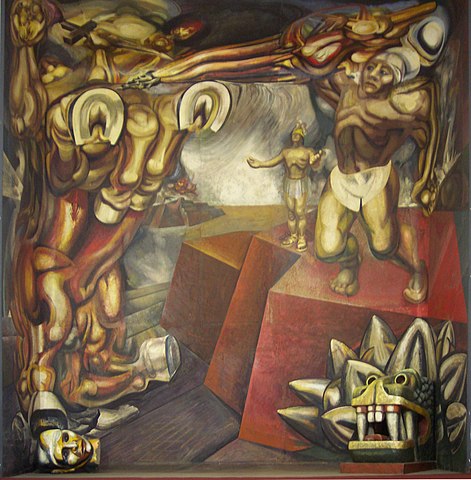 Davide Alfaro Siqueiros, born in Chihuahua City, Mexico in 1896, was among the three significant painters who led the way in Mexican art in the 20th century.
He is well known alongside Diego Rivera and Jose Clemente Orozco. He was also involved quite heavily in the political movement and was a member of the Communist Party. His goal was to make art have meaning to the ordinary person.
Often, he is credited with the rebirth of the Mexican murals. His work often displayed intense emotions and vibrant colors that made a long-lasting impression.
Siqueiros never limited his mind, as he would always explore with different materials. At the end of his career, he also became a well-respected printmaker.
He was elected president of the Mexican Academy of Fine Art in 1968, several years before he died.
8.

Joaquín Clausell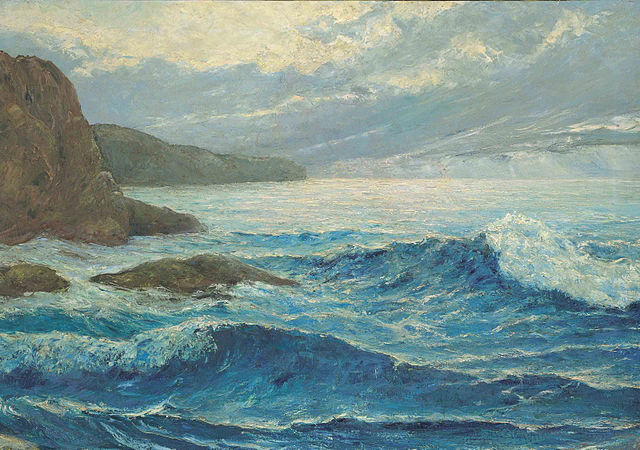 Born in June of 1866, Clausell is agreed up by many as the advocate for impressionism in the Mexcian culture.
He always loved drawing as he was growing up, although he studied engineering for a short period. He had some time working as a journalist that would place him in jail for his fictional stories against the Tarahumara people.
Clausell escaped from prison and went to Paris, where he found a deep admiration for impressionism.
During he years of production, there was a brief period where he was not able to make artwork because of the Mexcian Revolution.
Clausell's works are centered around landscapes and seascapes. Although he wasn't particularly engrained with the other Mexican artists during his life, he was noticed by Diego Rivera.
Ever since Rivera had discovered his work, he coined Clausell as the best landscape artist in Mexico who could show the beauty of the country and help others appreciate it.
Since 1995, his work has been given more notoriety at the National Art Musem in Mexico.
9.

José Guadalupe Posada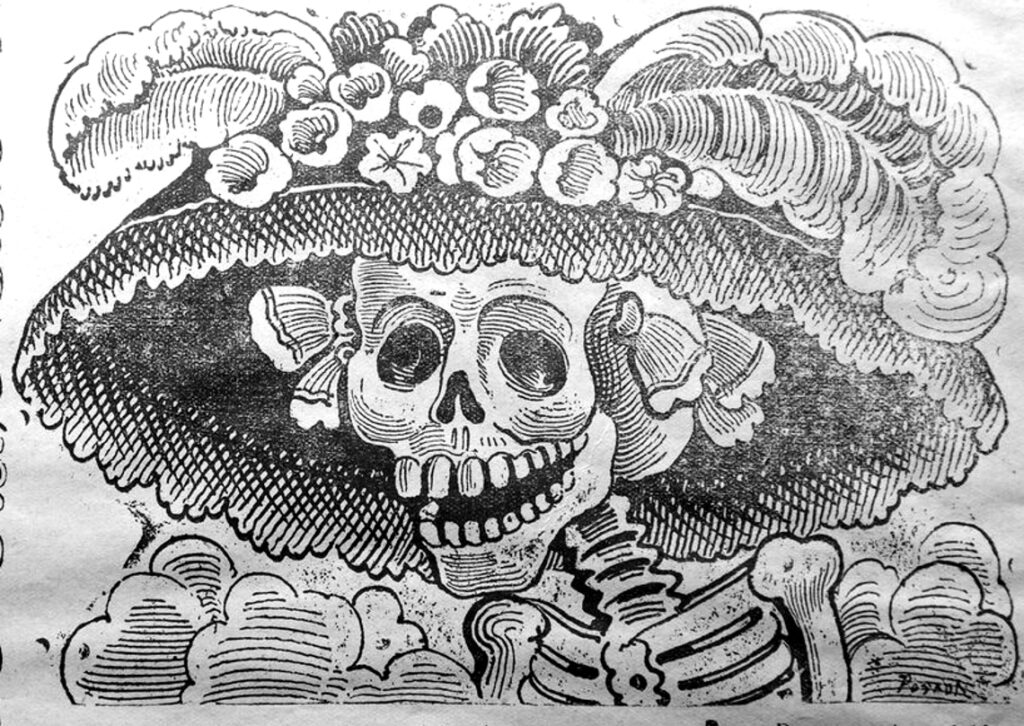 Jose Guadalupe Posada was born on February 2, 1852, and he comes from a large family with eight children. He was able to get his educated early in his life from his older sibling.
In 1871, he started work as a political cartoonist, where he would serve as an apprentice to Jose Trinidad Pedroza. When he became more interested in printmaking, he would go on to publish thousands of different illustrations for different books and song covers as well.
Quite noteworthy with Posada's artwork is his animated skeletons or referred to as calaveras. The expression in his work is often attributed to how graphic art would gain popularity in the vast portions of the 20th century.
Much of his works involved the use of lead because of its relatively inexpensive price tag and ease of use. He has a museum in Aguascalientes dedicated to him.
10.

Gabriel Orozco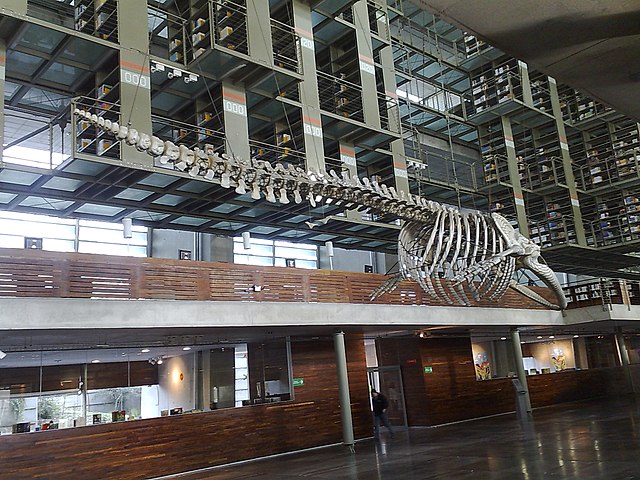 Gabriel Orozco was born in 1962 in Mexico City. His success as a Mexican artist originated throughout the 1990s with drawings, photography, paintings, and sculptures.
Although he has diversity in production, his work is shown with a creative twist on everyday objects, such as his Horses Running Endlessly completed in 1991. He was able to have much influence on his work because of his frequent travels and also the traditional Mexican style of art.
As a nomad, Orozco would eventually prove that his ingenuity and spontaneity would be much appreciated in the art world.
He has received many accolades and awards, including the REDCAT Award in 2015 and the Cultural Achievement Award in 2014, respectively.
He is still alive, age 58, and he works all around the world, including New York, Paris, Tokyo, and Mexico City, his hometown.
11. Fanny Rabel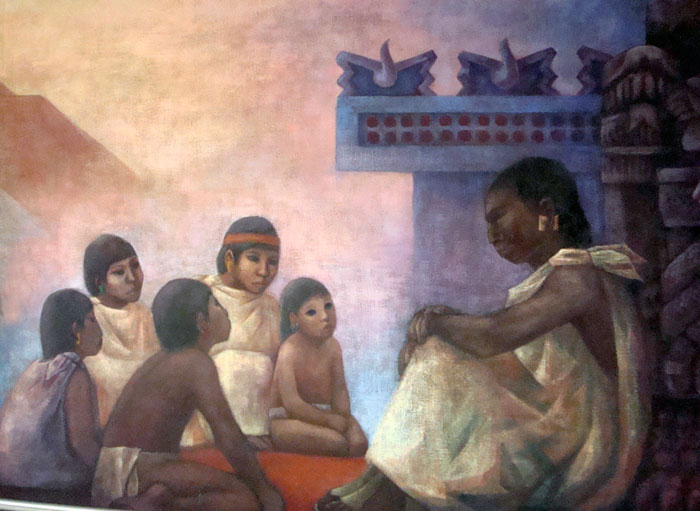 Fanny Rabel (August 27, 1922 in Poland – November 25, 2008 in Mexico City), born Fanny Rabinovich, was a Polish-born Mexican artist who is regarded as the first contemporary female muralist and one of the youngest linked with early to mid-twentieth-century Mexican muralism.
She and her family moved to Mexico from Europe in 1938, where she studied painting at the Escuela Nacional de Pintura, Escultura y Grabado "La Esmeralda," where she met and befriended Frida Kahlo.
She became the lone female member of "Los Fridos," Kahlo's group of pupils. She also worked as an assistant and apprentice to Diego Rivera and David Alfaro Siqueiros, and she painted a number of her own murals during her career.
The most important of them is "Ronda en el Tiempo" at Mexico City's Museo Nacional de Antropologia. She also painted canvases and other works, typically including children, and was one of the first of her age to deal with ecological issues in a sequence of works that began in 1979.
---
Although not exhaustive this list of Mexican artists features the most prominent names in the Mexican art scene.