Contained in this list of the most famous Spanish artists are names that are responsible for some of the biggest leaps forward in the evolution of art to this day.
Picasso, Dali and Diego Velazquez can all be considered trail blazers of their day and turned the conventional art world on it's head.
Famous Spanish Artists
1.

Pablo Picaso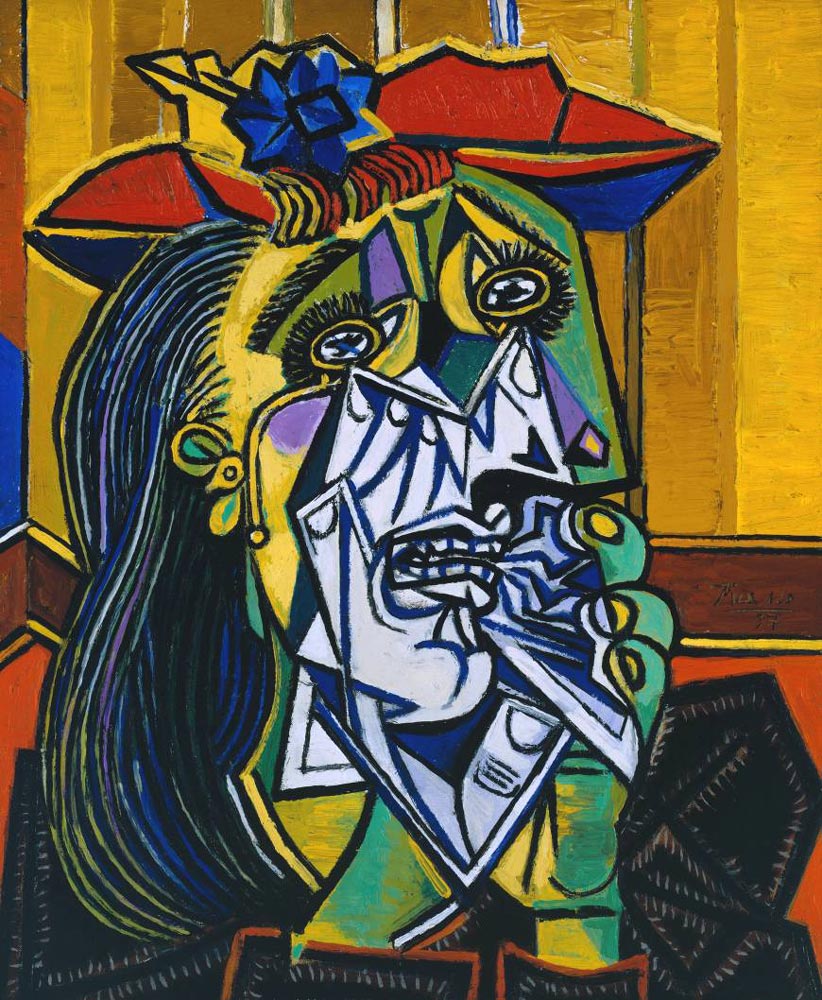 Picasso is considered to be one of the greatest artists of the 20th century. In addition to painting, he was also a sculptor, playwright, poet, and print maker.
Picasso is also known as the founder of Cubism and constructed sculpture.  He started drawing when he was a little boy. At the age of seven, he already received his first training on oil drawing from his father. 
Also Read: Famous Spanish Sculptors
In 1900 he moved to Paris and got his first painting job. By earning money for his paintings, Picasso was traveling throughout Europe. There are several periods in his painting career:
The Blue Period (1901-1904) characterized by a flurry of paintings and The Rose Period (1904-1906) – the period of different shades of rose and brighter colors. Later in his life was focused on painting humanitarian images and was fighting for peace.
2.

Salvador Dali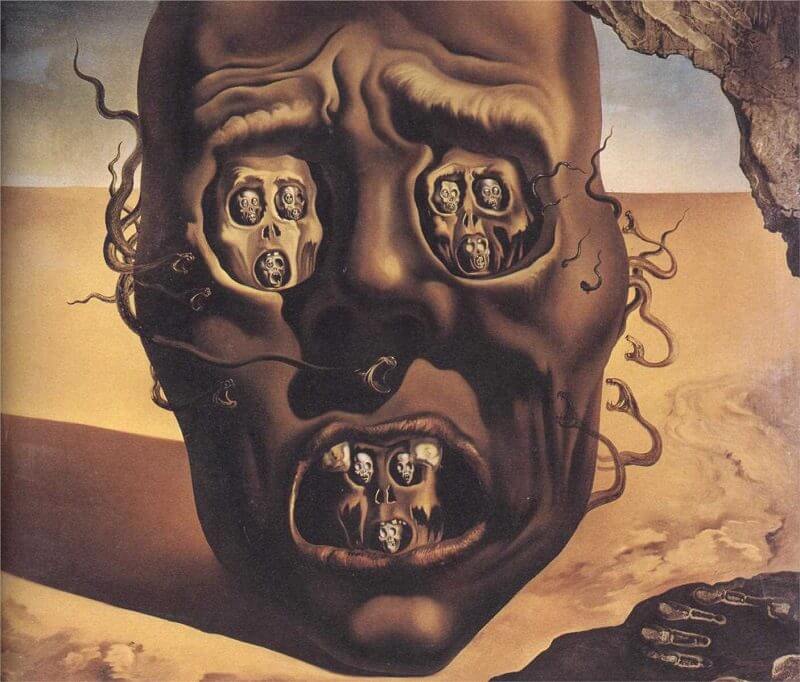 Salvador Dali is not only one of the most famous Spanish artists, but also one of the pioneers of surrealism in painting.
He influenced many modern artists to move out from repetitive and traditional styles and start creating something truly unique. In 1916 his parents noticed his talent and admitted him into a drawing school.
In 1919 his father organized his first exhibition. In 1922 Dali started studying at the Art Institute in Madrid where was introduced to cubism and dadaism.
However, in 1923 he was expelled from the academy for anti-establishment activities. He returned to the academy in 1926 but was suspended again for his cynic attitude towards teachers. After that, he traveled to Paris and met Picasso.
In Paris he created one of his most famous paintings The Persistence of Memory in 1931. Later, he returned back to Spain where he worked for the Museum and Dali Theater in his hometown Figueres.
3.

Diego Velasquez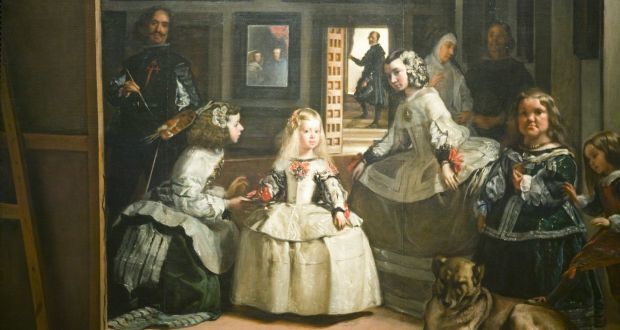 Diego Velasquez is a Spanish painter born in Sevilla, Spain in 1599. He lived and painted all his life until the day of his death in 1660.
He started painting at the age of 11 under the guidance of Francisco Pacheco, one of the local Spanish artists. By the year 1617, he had already achieved the last period of the apprenticeship and decided to open his own studio.
Also Read: Famous Spanish Architects
In the period from 1629 to 1631, he had been living in Italy by learning techniques of other Italian painters. After he came back to Spain he got involved in drawing the series of portraits and members of the king's court.
In 1649 he traveled back to Italy, where he got an opportunity to draw the portrait of Pope Innocent X. One of his most famous and intriguing works is La Venus del Espejo also known as Rokeby Venus.
Another famous work of Velasques is The Spinners. It is also one of his final works created in 1657.
4.

Joan Miro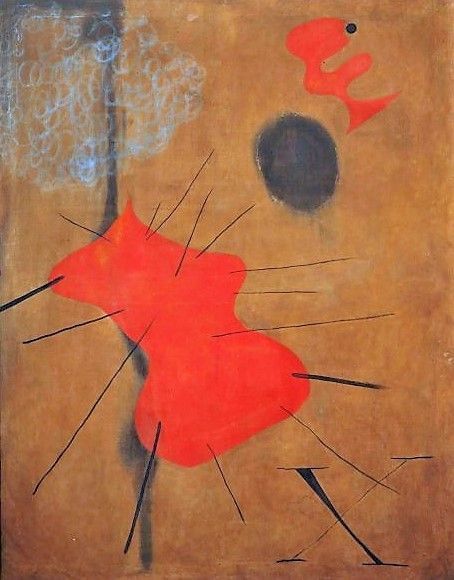 Joan Miro was born in Barcelona, Spain, and was exposed to art from an early age by watching his father who was a watchmaker.
He started studying business at one of the schools in Barcelona but soon decided to resume his art studies and attended the school of Art in Barcelona from 1912 to 1915.
Early in his life, Miro painted primarily genre scenes, still life, and landscape paintings. However, after relocating to Paris in 1921 he got captivated by more contemporary styles, including Surrealism, Fauvism, and Cubism.
He still remains one of the most influential painters in Spain – his geometric shapes, biomorphic forms, and semi-abstracted objects are expressed in engravings, installations, and ceramics. He continued to create works until his death in 1983.
5.

Francisco De Goya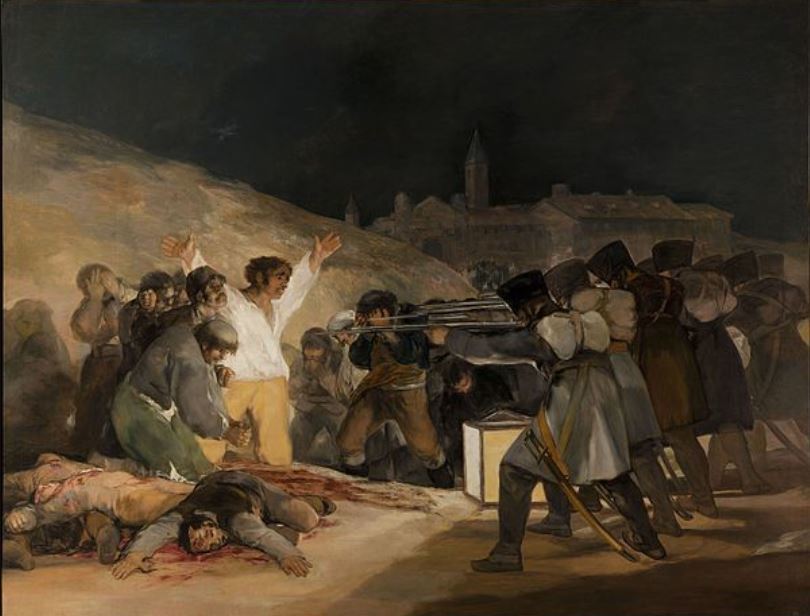 Francisco De Goya – a famous Spanish painter who was born in 1746 in Northern Spain. Today his works can be seen in the Prado Museum located in Madrid.
He began painting at the age of 14 and started with portraits. in 1779, Goya became the King's painter. The following year he got admitted to the Royal Academy of San Fernando and kept growing as a portrait artist.
One of the most famous portraits created by Goya is The Duke and Duchess of Osuna and their Children appreciated for capturing the tiniest elements of the people's faces and clothes.
However, he painted not only portraits but also the moments of his country's history.
Thus, Goya created a series of paintings depicting the horrors of war with Napoleon. In 1824 he moved to Bordeaux, France, where he kept painting until the day of his death.
6.

El Greco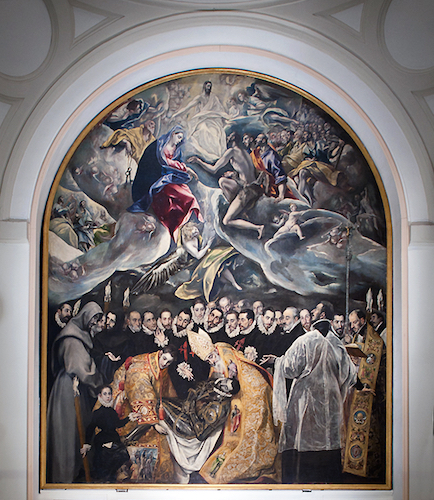 El Greco is one of the most influential and well known Spanish artists. He was born on the Greek island Crete and in 1567 relocated to Venice, Italy. By 1566 he had already been an established painter of icons.
In Italy El Greco took the Venetian Renaissance style of Jacopo Bassano, Titian, and Tintoretto, which helped him to transform into an Italianate painter. In 1570 he moved to Rome, where he got accepted into the household of Cardinal Alessandro Farese.
For the following six years he had been drawing portraits of different men who gathered at the Farnese Palace. In 1572 he was expelled from the Cardinal's household and remained in Italy until 1576.
Then he moved to Madrid and finally settled in Toledo, where he passed away in 1614. One of the most Spanish famous paintings created by El Greco is The Burial of the Count of Orgaz that represents the miracle that occurred in 1323.
7.

Juan Gris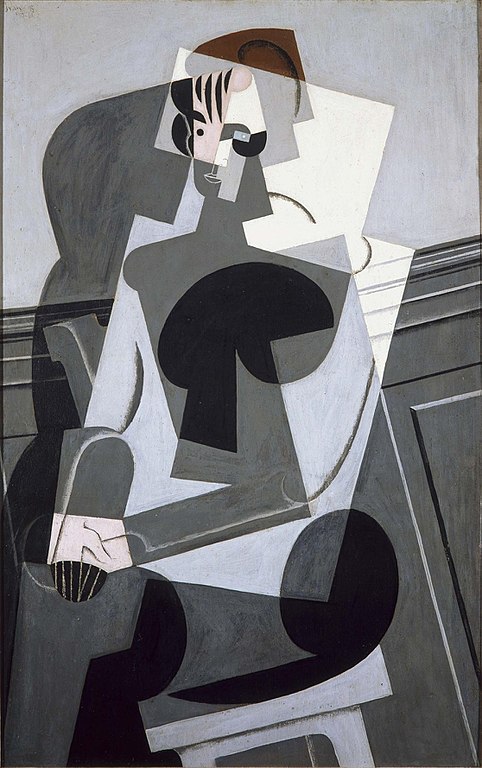 Juan Gris is a Spanish artist who was born in Madrid in 1887. In the period from 1902 to 1904 he had been studying mechanical drawing at the Escuela de Artes y Manufacturas in Madrid.
All the drawings that he created during that period of time contributed to local periodicals. In 1916 he decided to move to Paris, where he met many famous and influential artists, including Henri Matisse, Georges Braque, and Pablo Picasso.
One of his most famous paintings is the portrait of Picasso that he created in 1912. Gris is also known for his darkly humorous illustrations that he created for such journals as Le Charivari, L'assiette au beurre, and Le Rire.
However, in 1910 he began to paint seriously and by 1912 had developed his own personal Cubist style.
8.

Francisco Zurbarán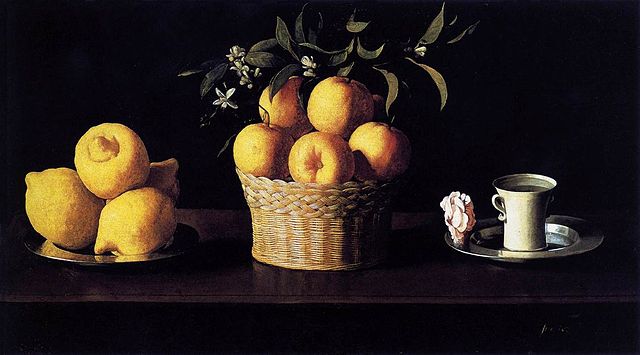 Francisco Zurbaran was born in a small village Fuentedecantos located in the region of Extremadura.
In the period from 1616 to 1619 he had his apprenticeship in Sevilla, after which he settled in a market town Llerena.
In 1630 he moved to Seville again and began to establish his reputation as a talented painter. Soon, he became one of the leading painters of Andalusia and started receiving commissions.
He also established his own workshop and was creating paintings for the clients all over Spain and the world.
In the 1640s he had produced a number of paintings for the Indies Trade, which had a significant impact on the development of painting in the Spanish colonies. In 1658 the artist moved to Madrid, where he passed away 6 years later.
9.

Bartolomé Esteban Murillo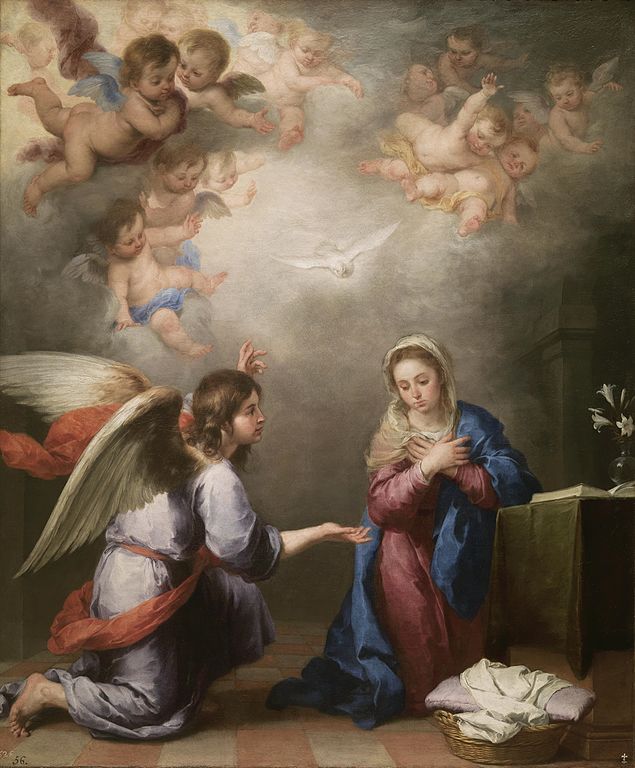 Murillo was one of the most influential painters from Seville, Spain in the 17th century.
He also remained one of the most admired European artists in the 18th and 19th centuries.
His early works were influenced by Velasquez. However, unlike Velasquez, Murillo is considered more as a folklorist painter of Spanish baroque though most Murillo's paintings are religious.
He created several paintings for the Seville Cathedral and specialized in the theme of the Virgin and Child and Immaculate Conception.
In 1645 he also created the series of seven works on canvas for the Convent of St Francisco.
Bartolomé Esteban Murillo is also known as one of the founders of the Seville Academy of Art that was established in 1660. Among Murillo's most recognized works is the Santa Maria La Blanca created in 1665.
10.

Joaquin Sorolla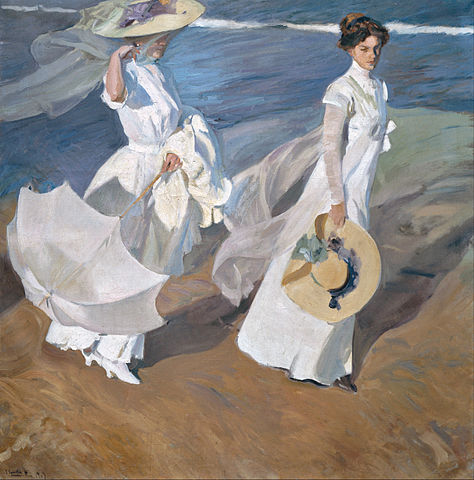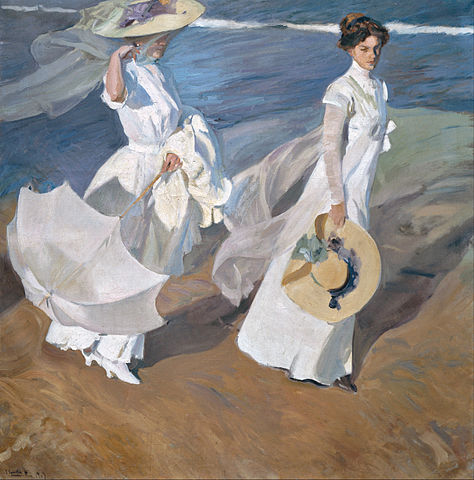 A Spanish impressionist painter Joaquin Sorolla was born on the coast of Valencia in Spain in 1863 and therefore is well known for his depictions of water and beach scenes.
He was also proficient in landscape and portraiture painting. He started learning painting at the age of 15, and once he turned 18 he moved to Madrid.
In Madrid he had been copying Old Master Paintings in the Prado Museum. Then he studied in Rome, where he learned how to depict the effects of light.
When returned back to Madrid, he was already a famous and well-recognized painter.
In 1911 he was even picked by the Hispanic Society of America to do decorative works for its library in New York City.
In 1933 J. Paul Getty purchased a couple of Sorolla's paintings at the auction impressed by their remarkable quality and unique treatment of light.
11. Antoni Tàpies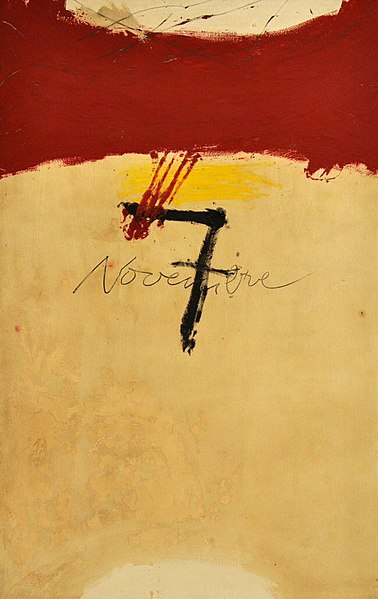 Antoni Tàpies I Puig, 1st Marquess of Tàpies (13 December 1923 – 6 February 2012) was a Catalan Spanish painter, sculptor, and art theorist who rose to prominence as one of Europe's most prominent painters of his period.
Antoni Tàpies has been involved with a variety of movements during his life, including Art Informel and Haute Pâte or Matter Painting.
In 1948, he became a member of the avant-garde ensemble Dau al Set, which had significant links to Surrealism. His early works were surrealistic, but he started working in abstract painting in 1953.
It is here that he joins the Art Informel movement and begins working with mixed media. In Europe, Art Informel was the equal of Abstract Expressionism in America.
This was one of the most popular art forms in postwar Europe. The category of Matter Painting is included in this movement. Its emphasis on the utilization of unusual things severely contradicts standard fine art actions.
This genre contains some of Tàpies' most renowned and creative compositions. His use of marble dust and clay combined with his paints, as well as the integration of found things such as twine, paper, and linen, distinguishes them.
Tàpies was inspired by the Pop Art movement in the late 1960s and early 1970s. As a result, he started to include bigger materials, such as furniture, into his works.
12. Antoni Tàpies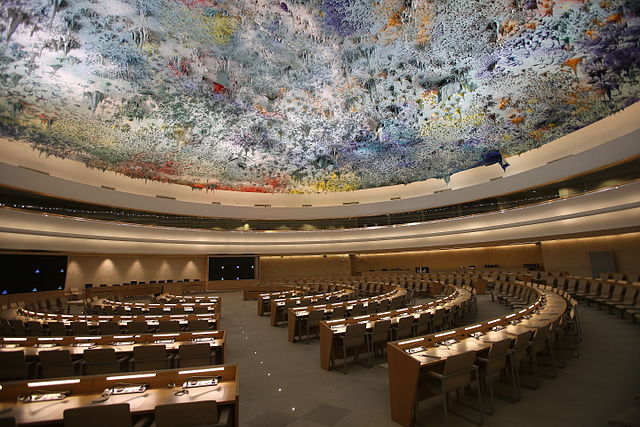 Miquel Barceló Artigues was born in 1957 in Felanitx, Mallorca. After two years at the Arts and Crafts School of Palma, he enrolled at the Fine Arts School of Barcelona in 1974. He did, however, only attend this institution for a few months.
He held his first one-man display at the Palma Museum a year after returning to Mallorca. Initially, the Avant-garde, Art Brut, and American abstract Expressionism (particularly Pollock) impacted Barceló's work.
He was, on the other hand, constantly fascinated by the Baroque paintings of Diego Velázquez, Tintoretto, and Rembrandt. Jean Dubuffet influenced Barceló's experimental approach.
Around the 1980s, he traveled extensively throughout Europe, the United States, and West Africa, returning to Paris as a second home and setting up a second studio.
The time Barceló spent in many locations, his nomadism or peripatetic habits, informed and inspired his art, most notably the impressions of West Africa.
His involvement in the 1982 "Documenta 7" exhibition in Kassel, Germany, earned him worldwide acclaim.
13. Lita Cabellut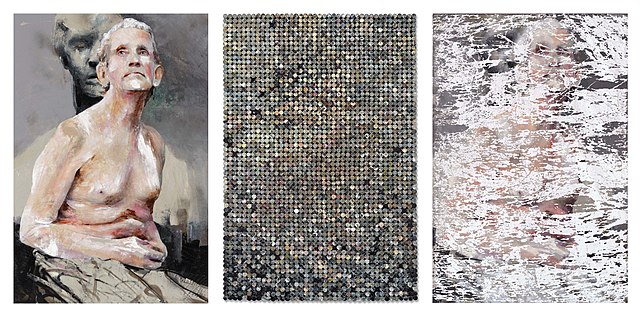 Lita Cabellut (born 1961 in Sariena, Aragon) is a multidisciplinary Spanish artist based in The Hague, Netherlands. Cabellut creates large-scale paintings with a modern twist on the fresco method.
Lita Cabellut, a Spanish artist who works on large-scale paintings, has created a modern interpretation of the traditional fresco method as well as a distinct personal palette style that stems from her fascination with giving her figures flesh.
Cabellut is a multi-disciplinary artist whose works include: drawings on paper, sculptures, photography, scenography, installations, poetry, visual poems, and videos, in addition to her most well-known works and methods.
---
This collections of famous Spanish artists and painters although not exhaustive covers the main protagonists in the movement.