Over the last several hundred years British artists have left a massive mark on the world of art.
They first found fame in the Romanticism movement in the late 18th century with Turner and Constable both of which captured the essence of rural life in the UK with their landscape paintings.
In recent times it is the contemporary artists such as Emin, Hirst, and more recently the street artist Banksy that have captured the public's imagination.
Below you will find a list of some of the greatest British artists and painters.
Famous British Artists
1. Joseph Mallord William Turner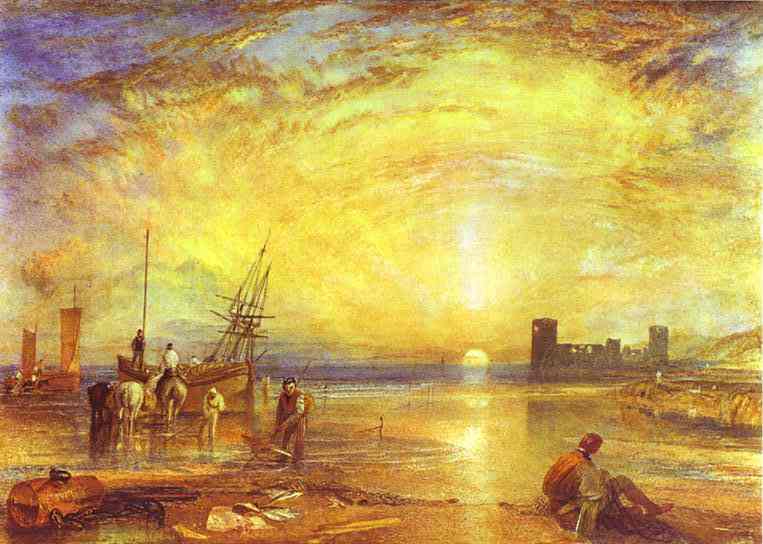 Joseph Mallord William Turner was born in London in 1775 on Maiden Lane in Convent Garden. Though the actual date is unconfirmed, Turner maintained that it was 23rd April on Saint George's Day.
During his sister's illness, Turner was sent to live with his uncle at age 10, where he attended Brentford Free School. During his stay there, he began painting, with his work displayed and sold by his father at the family shop.
At 14, he entered the Royal Academy School, later working as a reproduction artist in renowned Thomas Malton's studio.
Also Read: British Paintings
His oil exhibits became the center of attention at the Royal Academy, enabling him to get to the position of Associate of the Royal Academy at 24.
He was later awarded full academician status in 1802 and appointed Professor of Perspective in 1807. Turner's work later advanced to topographical watercolor pieces combined with numerous oil art techniques with influences from his travels around the world.
Although he was never married, Turner had two children with Sarah Danby. He later died on 19th December 1851 and was buried in Saint Paul's Cathedral, London.
He is considered one of the finest romanticism artists to have ever lived, in particular his landscape paintings.
2.

John Constable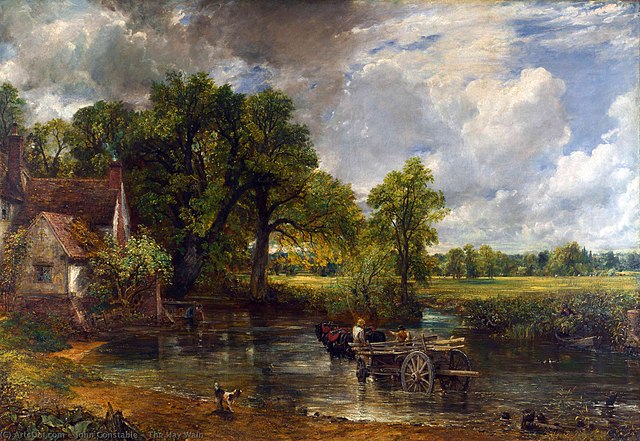 John Constable was born into a wealthy family in East Bergholt, England, on 11th June 1776. With the expectation to take over the family business, he enrolled in a boarding school in Lavenham and later at a day school in Dedham.
Adamant to forge his path, Constable began sketching the local countryside and nearby mills and waterfalls. During his travels, he encountered George Beaumont, who allowed him to view his prized painting, Hagar and the Angel, sparkling inspiration into his later works.
In 1799, his father allowed him to join the probationary course at the Royal Academy School, where he studied life classes, the Old Masters painting techniques, and read on poetry.
In 1802, he declined the position of becoming Master at Great Marlow Military College, convinced that it would mean the end of his artistic career.
Constable later settled on painting nature, choosing to incorporate rustic styles on his full-sized and scale sketches. During this period, he married his childhood friend Maria Bicknell in 1816 after a tumultuous engagement, later having seven children.
At age 52, he was elected to the Royal Academy, which saw his work gain recognition and affords him financial gain. Constable died on 31st March 1837.
3.

Banksy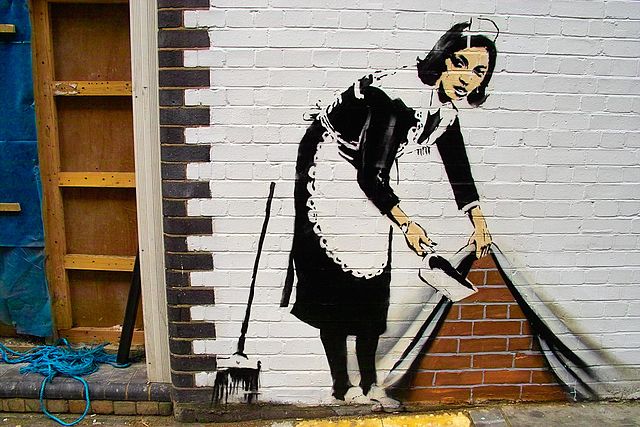 Banksy is a world-renowned anonymous graffiti street artist from England whose fame can be traced back to the late 1990s. Believed to be Robert Banks, he was born in 1974 in a small town near Bristol.
During the 90s, he began gaining recognition as a graffiti artist while working with DrBreadZ Crew.
Banksy later turned to stencil art with inspiration from 3D, another fellow street artist. Using template and graffiti for his satirical pieces, his work serves as a voice of political and social activism.
Some of his famous works are Naked, The Policemen Who Kiss, and The Monalisa with the Bazooka. In addition to his London work, Banksy has also held exhibitions worldwide in places such as Los Angeles, New Orleans, Bethlehem, and New York, attracting famous audiences, critics, and admirers alike.
With Oscar's nomination to his name, Banksy also doubles as a filmmaker. His art continues to challenge the status quo and recognize the light in the world with a 2020 painting of a Superhero Nurse donated to Southampton's University Hospital to celebrate the frontline health workers.
4. Tracey Emin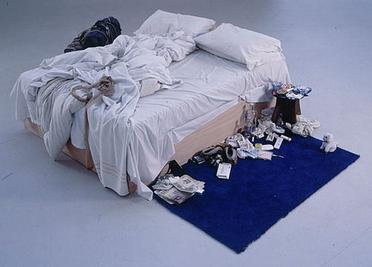 Tracey Emin was born on 3rd July 1963, in Croydon, South London, later growing up in Margate and her twin brother Paul. In 1980, she enrolled in the Medway College of Design, where she studied fashion.
During this time, boyfriend Billy Childish introduced her to The Medway Poets, a performance-based art group that sparked her interest in art.
She later enrolled and graduated from Maidstone Colleges of Art in 1986, earning a Master of Arts from the Royal College of Art in 1989.
Together with fellow artist Sarah Lucas, Emin sold her pieces in their shop called The Shop located in Bethnal Green. Emin's work was majorly a reflection of her personal experiences, with her piece titled Everyone I Have Ever Slept With, enabling her to gain acclamation after its exhibit at the 1997 Royal Academy in London.
Emin's other notable works include My Bed, My Major Retrospective, autobiographical films portraying her early life, and a 2005 memoir titled Strangeland.
During the 2012 Olympics and Paralympics Games, Emin was selected to create a limited edition print. She continues to showcase her vulnerability in her work, inspiring female artists who want to explore femininity.
5. William Blake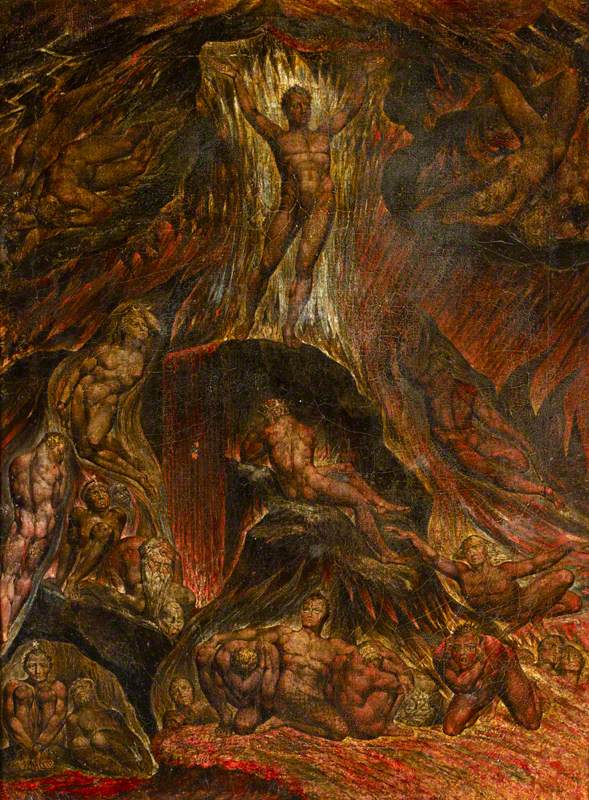 William Blake was born on 28th November in 1757, in Soho, London. Blake developed a spiritual view of the world from an early age, seeing visions of angels in trees.
At the age of 10, he began his drawing classes and, at 14, became an apprentice for the engraver, James Basire. In 1779, he enrolled in the Royal Academy of Arts, where he sought to study painting.
In 1782, Blake married Catherine Boucher, whom he taught to read and write, with Blake's skills in his later ventures. Blake also wrote poems during this period, with his collection titled Poetical Sketches getting published in print form.
He later lost his father and brother, with the latter's death in 1787, inspiring him to turn to illuminated etching for his poems, combined with hand coloring.
From 1790-1793, his work took on a satirical approach, with the Marriage of Heaven and Hell and The Book of Thel to show for it.
In the later years of his life, Blake's work came under the scrutiny of fraud, only to gain appreciation among younger artists, with illustrations of his Unfinished Dante and the Book of Job marking his last pieces. Blake died on 12th August 1827.
6.

Francis Bacon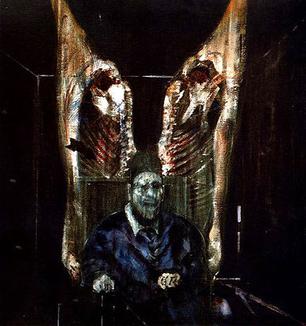 Francis Bacon was born in Dublin, Ireland to British parents in 1909. He moved to London in the 1920's as his relationship with his father soured due to his emerging sexual identity as a homosexual.
Also Read: Famous Irish Artists
Bacon lived a near vagrant life in and around London and spent a lot of time drinking and gambling in Soho.
He survived on a very small allowance and was living in poverty until he started to become involved with interior/furniture design.
Subsequent to this he was encouraged to take up oil paining by one of his patrons.
He found his first breakthrough in 1944 with his triptych Three Studies for Figures at the Base of a Crucifixion.
Many of his works would be oil on wood in either diptych or triptych form and more often than not they would feature many of his famous friends.
He found inspiration from a broad range of movements and artists, such as the great Dutch artist Rembrandt, Pablo Picasso and some early surrealist paintings.
One of the great 20th century artists Bacon he is said to have destroyed hundreds of his own paintings
7.

Damien Hirst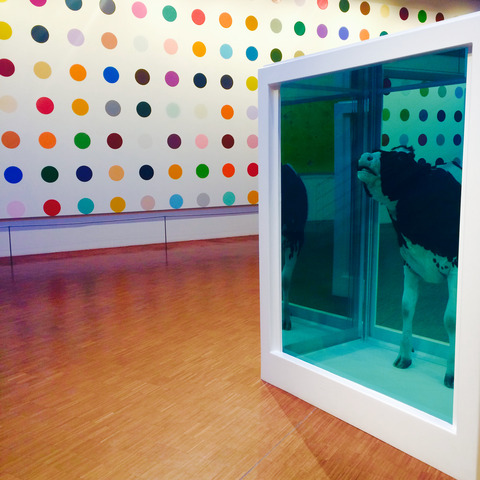 Damien Hirst was born in Bristol in 1965 and later grew up in Leeds. He attended the Jacob Kramer School of Art in Leeds, and in 1986, studied fine art at the Goldsmith College.
During his teenage years, his exploration of death informed his work while at the Goldsmith College, with some of his early pieces comprising the Medicine Cabinets and Pharmacy.
In 1988, he organized an exhibition titled Freeze and Young British Artists, a group that revolutionized art during the 90s.
During his Freeze exhibition, Hirst's spot paintings cemented his stand in the artistic world, with the work exhibited in various Gagosian galleries across the globe.
In 1991, he showcased his acclaimed series Natural History that included preserved creatures in formaldehyde solution. His fascination with death, life, science, religion, and beauty have inspired him to create exhibitions such as Some Went Mad, Some Ran Away, For The Love Of God, and The Agony And The Ecstasy within England and the international scene.
In 2012, Hirst's work was displayed at the Tate Modern to recognize his contribution to British art. Hirst lived with his girlfriend Maia Norman between 1992-2012, with whom they have three sons.
8.

Lucian Freud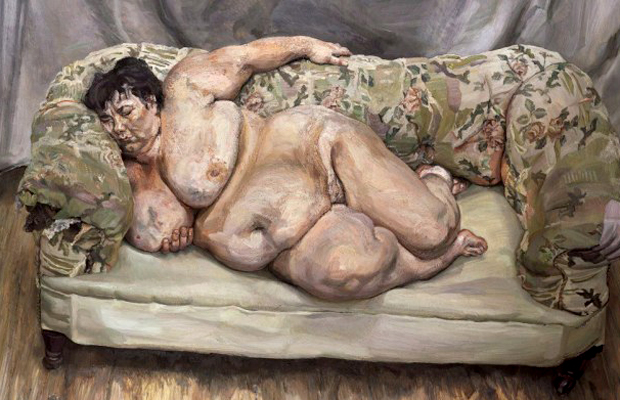 Lucian Freud was born in Berlin on 8th December 1922. During Hitler's ascension to power in 1933, Freud moved to England with his family, assuming British citizenship in 1939.
With a budding interest in art encouraged by renowned grandfather Sigmund Freud, Lucian Freud was enrolled in Dartington Hall. However, he proved rebellious, prompting a change of schools from Dane court to Bryanston, where he was later expelled.
In 1937, he was accepted into the Central School of Arts and Crafts due to his great three-legged sandstone carving.
During his early years, he produced numerous artworks exhibited at the Gallery of Modern Art in Edinburgh with an award from the Arts Council Award in 1951 on his Interior in Paddington piece.
Freud's work also showcased famous fellow friends such as Francis Bacon with the depictions leaning towards oil on copper techniques.
Also Read: Famous Buildings in the United Kingdom
During the mid-1950s, his painting methodology changed, displaying more pigmented brush strokes and paint to show realism in works such as Double Portrait.
At his international prominence, Freud enjoyed painting a series of naked portraits of artists such as Leigh Bowery, Kate Moss, along with his first and second wife. He later died on 20th July 2011 in London and is buried in Highgate Cemetery.
9.

David Hockney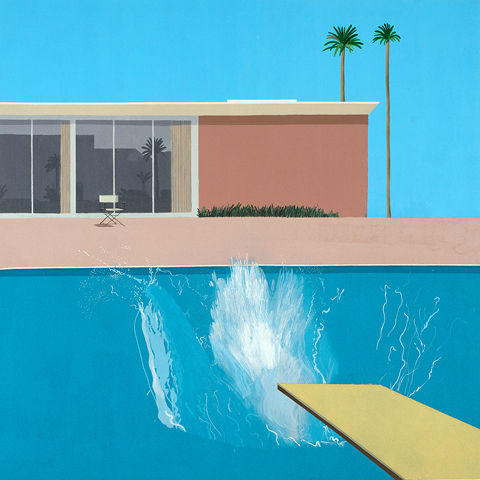 David Hockney was born in Bradford on 9th July 1937. At 11, he purposefully failed his test while on a scholarship to Bradford Grammer School to get away from academics.
At age 16, he began studying art, attending the Bradford School of Art for three years. Later, he enrolled in the National Service, opting to be a conscientious objector rather than serve in the army. After this, he went to the Royal College of Art, focusing on the modernistic representation of art.
In 1960, he had his first gallery, later visiting America in 1964, where his exhibitions were sold out. During his tours to various art centers of the world, he met artist Andy Warhol, forging ties that paved the way for his recognition.
In 1965, Hockney did a six-color lithograph titled A Hollywood Collection, later creating autobiographical pieces, often oil paintings, from his own observed experiences such as the Mr. and Mrs. Clark and Percy painting.
With continued lithographic works such as Friends being based in Los Angeles, he decided to take up permanent residence in America.
His work also features different mediums, using Polaroid pictures to create collages with others focusing on iPod drawings.
10.

Henry Moore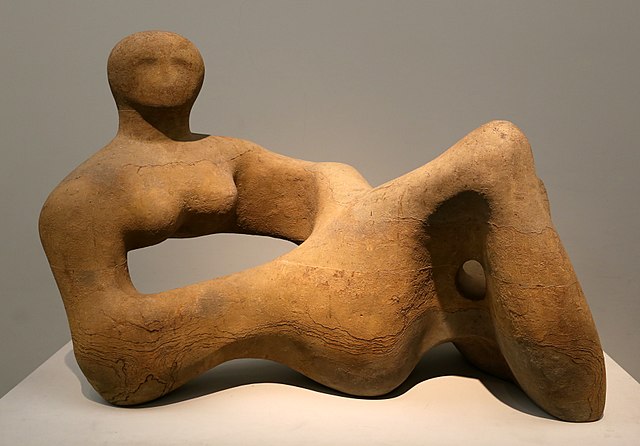 Henry Moore was born on 30th July 1898 in Castleford, Yorkshire. He later attended a local school, where he learned of Michelangelo's work, sparking interest in sculptured pieces.
He attended Castleford Grammar School and worked as a teacher at Temple Street School in Castleford for a short while.
At 18, he got injured after joining the army, allowing him to join the Royal College of Art In 1921; on a scholarship to study art.
During his studies, he experimented with spontaneous art. He later won a traveling scholarship in 1924 to Northern Italy, where he studied Giovanni Pisano, Michelangelo, and Giotto di Bondone.
Upon his return to England, he made his first commission on the piece West Wind. During this time, he married Irina Radetsky, with whom he had one daughter.
After his resignation as the Head of Department of Sculpture at the Chelsea School Of Art, he was later recruited to be Britain's war artist, creating pictures such as the Shelter Drawings.
In the following years, he received commissioned work for his carvings, such as the reclining figure at the UNESCO building in France and the Nuclear energy at the University of Chicago.
He also achieved awards such as the International Sculpture Prize at Venice in 1948 and the Order of Merit in 1963.
He later established the Henry Moore Foundation in 1972 to promote and support young artists. Moore died in 1986, at the age of 88.