Throughout most of history men have dominated the art scene, it is only in the last several hundred years that female artists have had the opportunity to blossom and pursue art as a career.
For many of the women listed here the path to becoming a famous female artists was wrought with both personal struggles or hardships, and fighting the constant tide of being a woman in a male dominated world.
Some of the best female painters have been trailblazers, working in a male dominated world required them to push themselves far harder than some of their male counterparts just so they could enjoy the same recognition.
Famous Female Artists
1.

Georgia O'Keeffe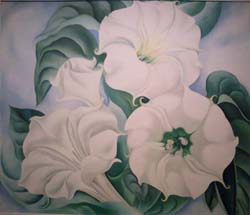 Georgia O'Keefe is well known as an artist at the forefront of the American Modernist style. She was born in 1887 and grew up on a farm in Wisconsin.
After graduating from high school in 1905, she traveled to Chicago and New York to study traditional styles of art.
She expanded her style to embrace abstract paintings. Art dealer and photographer Albert Stieglitz noticed these abstract paintings and became the first person to display her work. The couple also married.
O'Keeffe's famous style includes paintings of New York skyscrapers as well as big, bold flowers. From 1929 on her work was largely influenced by the landscape of the Southwestern United States.
She fell in New Mexico and eventually moved there full time. In the 1950s she painted what she saw as she traveled the world.
Georgia O'Keefe's eyesight failed her but through her 90s assistants helped her create art. Georgia O'Keeffe died in 1968 in Santa Fe at the age of 98.
2.

Frida Kahlo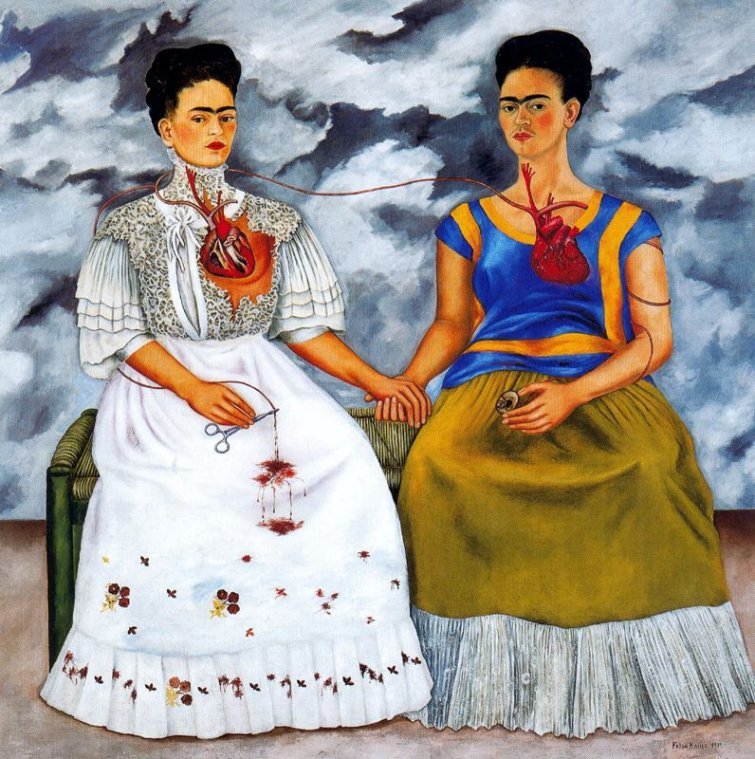 Frida Kahlo is considered one of Mexico's finest artists and a master of self-portraits. Kahlo was born in 1907 in Mexico City.
She recovered from polio as a youngster but walked with a limp because of the damage done to her leg and foot by the virus. Kahlo became politically active as a communist while attending college.
Also Read: Frida Kahlo Paintings
In 1925 Kahlo was a passenger on a bus that collided with a streetcar. She was impaled by a handrail and lived the rest of her life in chronic pain.
During her recuperation, she painted and created her first self-portrait. Kahlo married another famous artist, Diego Rivera.
They shared a love of art and of activism in the Communist party during their tumultuous years together. Kahlo is revered as a symbol of feminist creativity and in her self-portraits often explored her own physical pain. She died in 1954.
3.

Tracey Emin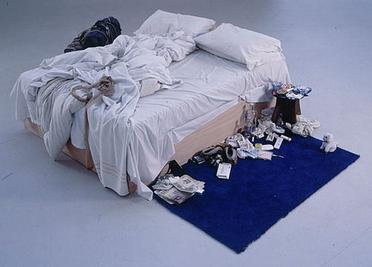 Tracey Emin is a contemporary artist who creates works rich in autobiographical detail. She is proficient in drawing, painting, video, photography, and sculpture.
She was born in 1963 and is a part of a group known as The Young British Artists who became famous during the 1980s.
In her 1998 work My Bed, Emin brought her own messy, unmade bed into the Tate Gallery. The exhibit was shortlisted for the Turned Prize Her work is on display in museums in New York, London, and Munich.
In 2011 Emin became a professor at the Royal Academy. She is one of only two women who have ever held that job there since the Academy was founded in 1768.
Emin was tapped to be a Commander of the Most Excellent Order of the British Empire in 2013. She continues to live and work in the United Kingdom.
4.

Mary Cassatt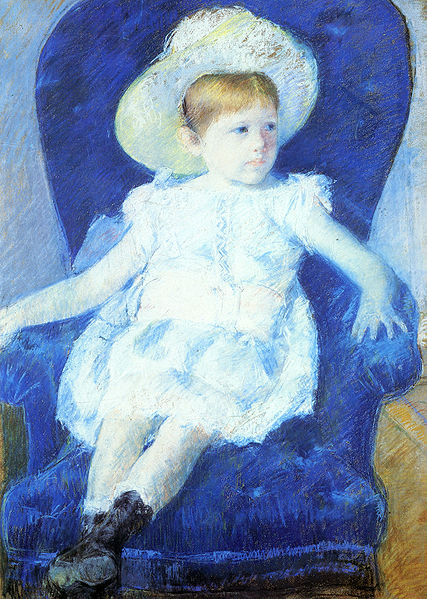 Mary Cassatt is a painter known for her paintings depicting the bonds between mothers and daughters ad is one of the best pastel artists of all time. She was born in 1844 in western Pennsylvania and moved across the state to Lancaster and then Philadelphia.
Cassatt studied at the Pennsylvania Academy of the Fine Arts but was disappointed by the education given to women. Against her family's wishes, she spent much of her adult life living in France where she studied privately with the Masters.
She was a friend of the artist Edgar Degas and exhibited her works with the great Impressionists. During the 1890s she was very busy as an artist apart from her Impressionist friends like Renoir and Monet because their group has disbanded.
Cassatt dabbled in other styles of art despite her father's disapproval of her vocation. She was overshadowed by her brother, Alexander Cassatt, who was president of the Pennsylvania Railroad from 1899 until he died in 1906. She died in 1926 in France.
5.

Berthe Morisot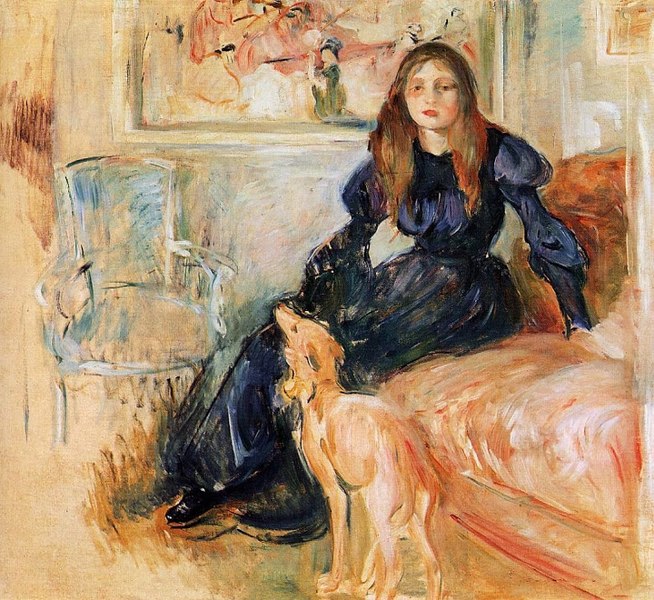 Berthe Morisot is considered one of the great women of the Impressionist movement alongside Mary Cassatt.
Her family was well-to-do and her mother supported an art education that included her daughter copying painting by the old masters at the Louvre and becoming proficient at plein-air, or outdoor painting.
Morisot worked in watercolors before she became more comfortable with oil paints and critics often regarded her work as being done with a light and feathery touch.
Morisot did show her paintings or the better part of a decade at the Paris Salon, the epicenter of the Impressionist movement. Her subjects were generally women and children in scenes from everyday life in France.
Morisot was married to Eugene Manet. He was the brother of her friend and colleague, Edouard Manet. She died in 1895.
6.

Rosa Bonheur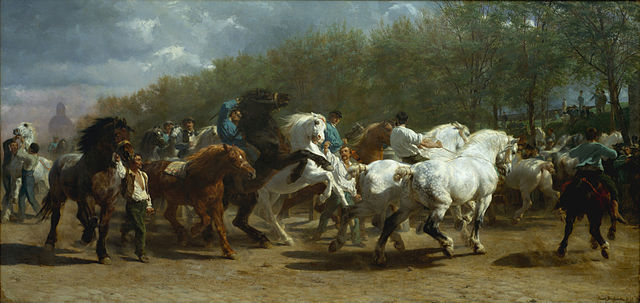 Rosa Bonheur is a French painter and sculptor who is known for her artwork featuring animals.
She was born in 1822 in France, originally known as Marie-Rosalie Bonheur. She was trained by her father who was an art teacher.
By the time she was a teenager, she traveled through farms and animal markets sketching animals. She exhibited her work at the prestigious Paris Salon.
She stuck to painting only and abandoned sculpture so she wouldn't overshadow one of her brothers. Rosa Bonheur was a controversial figure in her time.
She smoked cigarettes in public, had short hair, wore men's trousers, and rose her horse astride. Bonheur died in 1899 and her ashes were buried in France with two close women friends.
7.

Louise Bourgeois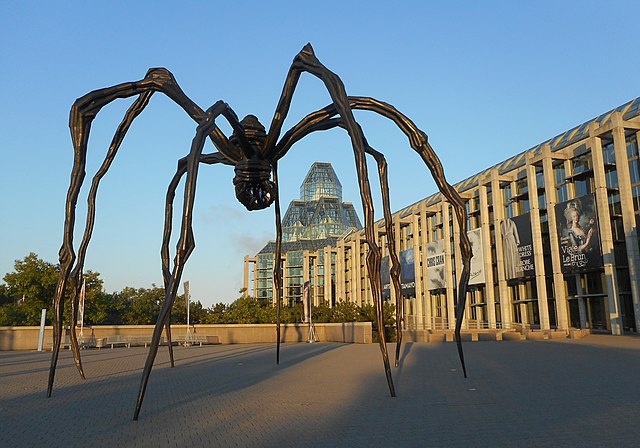 Louise Bourgeois is a famous 20th century artist whose work stretched across eight decades. She was born in 1911 in Paris and many of her art themes were based around her unhappy childhood.
Her mother died of complications from the Spanish flu when Louise was 22 years old and her father had a series of mistresses. She was led to art because of the depression she suffered from after her mother passed away.
Also Read: Famous Female Sculptors
In 1938 Bourgeois moved to the United States with her husband and soon after began showing her paintings as an Abstract Impressionist. By the 1960s Bourgeois began creating the large-scale sculptures she is known for including a 30-foot tall metal and marble spider.
Also Read: Famous Female Architects
Louise Bourgeois was actively making art well into the 2000s. She died in 2010 at the age of 98.
8.

Marina Abramović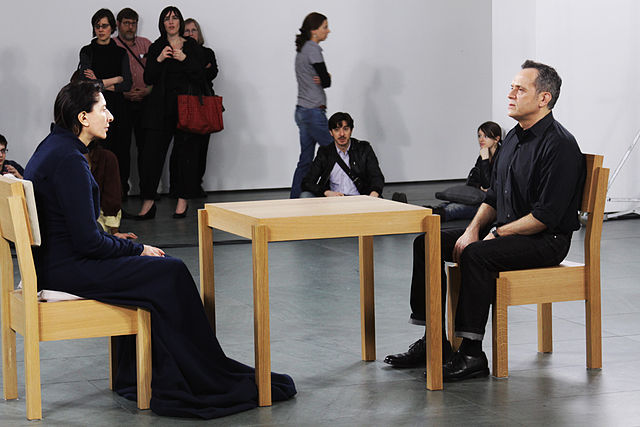 Marina Abromovic is an avant-garde performance artist who uses her own body as her medium and she often endures physical pain as part of her art. Abromovic was born in Belgrade, Serbia in 1946.
During the course of her career she has allowed audiences to come up to her and try to hurt her so that she can explore physical pain.
She is also known for spending eight hours a day for three months sitting in a chair at New York's MoMA while patrons were allowed to sit next to her for silent exchanges.
Abromovic was romantically involved with the German photographer and performance artist, Ulay. For their famous breakup, they walked from opposite ends of the Great Wall of China and met in the middle to say goodbye. Abromovic lives and works in New York City.
9. Artemisia Gentileschi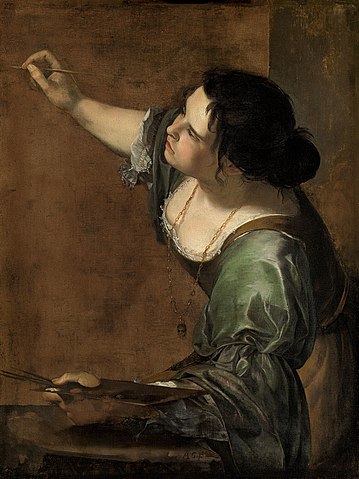 Artemesia Gentileschi was an Italian Baroque painter and one of the most famous painters of the 17th century. She was born in 1593 in Rome.
Her father Orazio was a popular painter himself. They both painted alongside another Baroque painter, Caravaggio, and historians say it's difficult to tell the difference in early paintings by father and daughter.
When she was 17 years old Gentileschi was raped by another artist, Agostino Tassi. The subsequent trial scandalized Rome and Gentileschi was tortured with thumbscrews during her testimony.
She channeled her anger in classic Baroque biblical paintings for the rest of her career. Gentileschi was illiterate but spoke volumes with her paintbrush.
One of her best-known works is Self-Portrait as the Allegory of Painting which depicts her with a paintbrush. Little is known about the latter years of her life except that she died in Naples around 1652.
10.

Hilma af Klint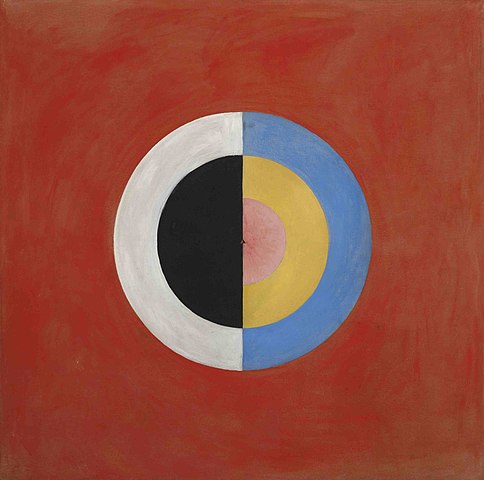 Hilma af Klint was a Swedish artist and mystic who is now considered to be the Western pioneer of abstract art. She was born in 1862 in Stockholm and studied at the Royal Academy of Fine Arts.
She began her career as a landscape and portrait painter. She was very involved in spiritualism and practiced as a medium.
As her interest changed so did her art, and she became a creator of radical abstract paintings. Hilma af Klint rarely displayed her work during her lifetime because she thought that people would find it too hard to understand.
She died in 1944 from injuries sustained in a car accident. Her worldwide debut wasn't until 1986 at the Los Angeles County Museum of Art.
11. Judith Leyster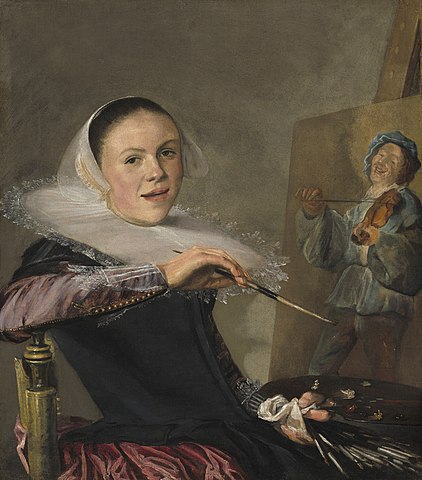 Judith Jans Leyster was a Dutch Golden Age painter who lived from July 28, 1609 to February 10, 1660. She painted genre scenes, portraits, and still lifes.
Despite the fact that her work was held in high regard by her contemporaries, Leyster and her work were mostly forgotten after her death.
Until 1893, all of her work was attributed to Frans Hals or her husband, Jan Miense Molenaer. Her artistic abilities were not recognized until the late eighteenth century.
She specialized in portrait-style genre scenes, generally with one to three happy persons placed against a simple background. Many are teenagers, while others are intoxicated men.
Leyster's home genre scenes were particularly creative. These are serene photographs of women at home, sometimes with candlelight or lamplight, and are generally from a woman's point of view.
Despite her colleagues' recognition and admiration during her lifetime, Leyster and her work were utterly forgotten after her death. In 1893, she was rediscovered when a painting that had been lauded for over a century as a work by Frans Hals was recognized as hers.
Despite displaying the "weakness of the feminine hand," several of Leyster's paintings were attributed to Frans Hals.
---
We hope you have enjoyed out list of famous female artists and painters!