To the general public the term contemporary artists will generally mean any artists that is alive and working today.
However contemporary art it is often confused with modern art and it is a fairly easy mistake to make considering that in the English language the two words are often assumed to mean the same thing.
In reality though modern artists should be restricted to those who were active between roughly the 1870s and the 1960s.
Whereas contemporary artists should be viewed as those who were producing the bulk of their work from the 1960s to the present day.
There will of course be some crossover or blurring of the lines between the two.
The artists listed below are some of the biggest names in art today and they continue to push the boundaries of what we think art is well into the 21st century.
Famous Contemporary Painters
1.

Bansky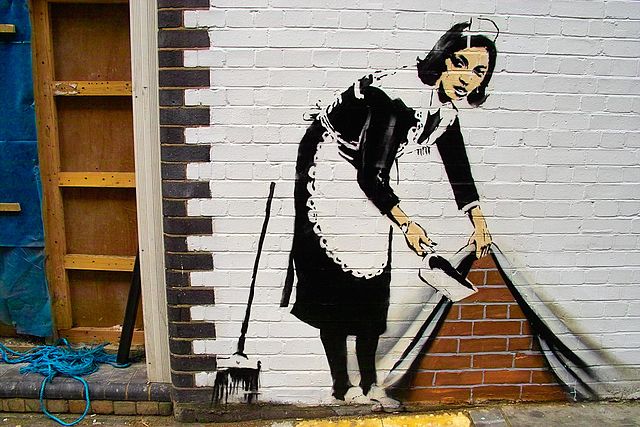 The artist known only as "Banksy" is renowned for creating unique, political, and cultural criticism in the form of graffiti-based street art. Little is known about Banksy due to his (or her) insistence on uninterrupted anonymity.
However, Banksy rose to prominence in the early 2000s and remained relevant well into the 2010s. In 2010, the artist unveiled a documentary film entitled "Exit Through the Giftshop" which made its first appearance at the Sundance Festival.
The film was awarded Best Documentary Feature in 2011, and Banksy was awarded Person of the Year in 2014 at the Webby Awards. Banksy has made several rare appearances since then, most recently on Valentine's Day of 2020.
The Valentine's Day mural featured a small girl firing real roses from a slingshot. The painting was donated to the Southhampton University Hospital during the early phase of the Coronavirus panic.
2.

Tracey Emin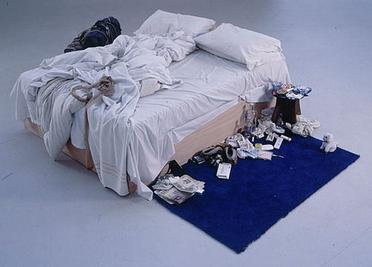 Known for her autobiographical and confessional work, Tracy Emin produces art in the form of paintings, drawings, sculpture, photography, film, neon, and sewn applique.
Formerly a member of the artist collective Young British Artists, Emin rose to become a Royal Academician at the Royal Academy of Arts.
Emin acquired public notoriety in 1997 with her performance/street art piece entitled "Everyone I Have Ever Slept With." It was rendered as a tent with all the names of her former lovers written on it.
That same year, she gained great exposure in her profanity-laden interview on a live talk radio program called "The Death of Painting." In 2011, she produced an exhibition entitled "Love is What You Want" which offered an overview of her artistic career.
Since then she has continued to be featured at exhibitions and has produced art for the Olympic and Paralympic games.
3.

David Hockney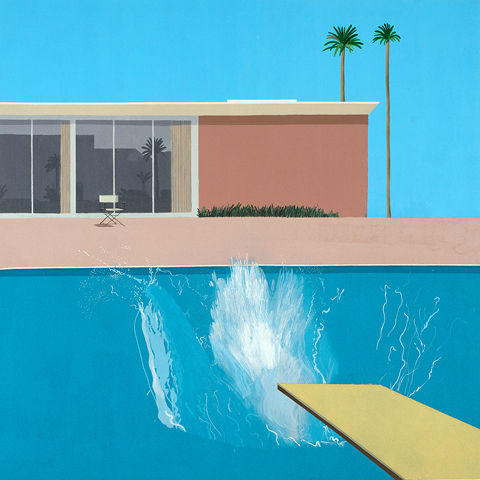 The English painter, stage designer, and photographer, David Hockney is known for his contributions to popular art in the 1960s and is considered to be among the most influential artists of his generation.
The most famous point in Hockney's life is the sale of his painting entitled "Pool With Two Figures." This painting was sold by the artist in 2018 for $90 million, breaking the record for the most amount of money paid to a living artist for his work.
This record held until the next year when Jeff Koons sold his balloon sculpture entitled "The Rabbit" sold for $91 million.
Hockney's sale in 2018, had beaten Koons' previous world record only to be overtaken by Koons the very next year. As a gay man, Hockney's work and career have been noted for exploring the nature of gay love.
4.

Jeff Koons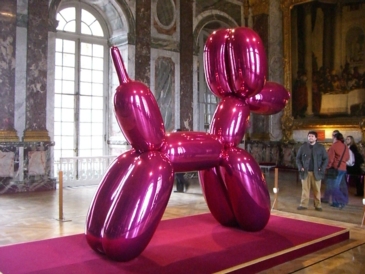 Known for his work dealing culturally themed art rendered using common objects including balloon sculptures, Jeffrey Koons produced unique "balloon animals" in stainless steel featuring a striking mirror finish, among other things.
He currently lives and works in New York City, and is the likely holder of the record for the highest selling auction price for a piece of art, "The Rabbit."
Critics are divided on the merit of Koons' work. But his creations are certainly unique if nothing else can be said about them.
Koons has produced hundreds of individual pieces arranged into a long series of collections, most of which boggle the mind. Koons has been sued numerous times over copyright claims over pieces depicting images from popular culture.
A judgment against him was upheld in 1992 over his use of a photograph of puppies as the basis for a sculpture.
5.

Takashi Murakami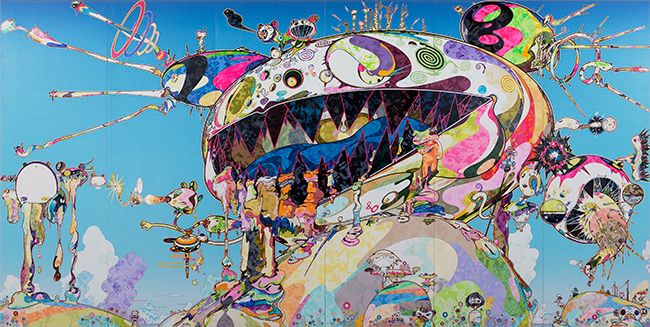 Working in sculpture and paintings, Takashi Murakami has gained notoriety for blurring the lines between the low and high arts. He first coined the term "superflat" to describe the aesthetic of Japanese traditional art, a style that he incorporates into his art as do many of his contemporaries.
Murakami was born and raised in Tokyo and has been a fan of manga and anime since early childhood. He obtained the drafting skills he needed to do his art at the Tokyo University of the Arts, where he eventually changed his major to Nihonga, which is the traditional Japanese painting style.
Also Read: 21st Century Artists
He earned his Ph.D. in this classical art form but soon became tired of the insularity of the Nihonga culture and its internal politics.
After that, he began to explore more contemporary art forms, and it is at this point that he began to earn his reputation for fusing western forms of contemporary art with classical Japanese style.
6.

Yayoi Kusama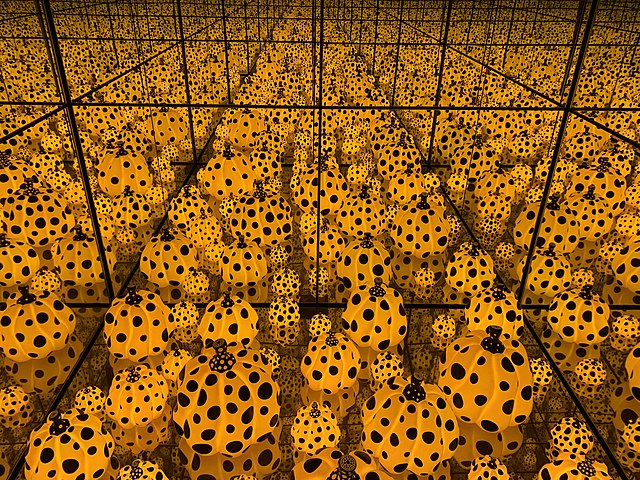 As a contemporary Japanese artist working in installation and sculpture primarily, Yayoi Kusama's work is based mostly in conceptual art with aspects of surrealism, minimalism, and feminism.
Born in 1929, her art conveys commentary relevant to nearly a century of Japanese, western, and world culture. Kusama was raised in Matsumoto, Japan, and was trained in, Nihonga, the traditional Japanese style of painting.
Also Read: Famous Minimalist Artists
In 1958, she moved to New York City and rapidly became part of the avant-garde scene of the 1960s.
Kusama thoroughly embraced the hippie culture and the pop art movement of the time and quickly rose to prominence. Through the 1970s, and continuing to this day, she has made numerous installations in museums all over the world.
Throughout her life, she has had ongoing bouts with mental illness. She has been open about it for many years and claims she uses her art as a way to express and cope with it.
7.

Jenny Saville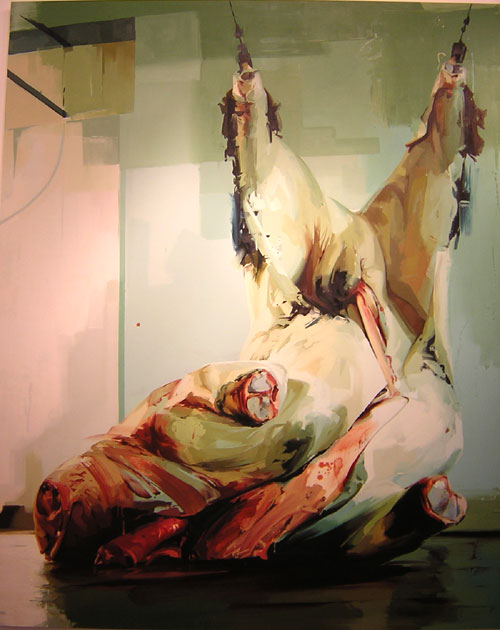 The contemporary British painter Jenny Saville is known for her nude paintings of women and girls largely in a range of stages of death and decomposition.
It is a style that has been called "challenging" and "original," but many have argued that her work betrays an obsession with morbidity and the mortification of primarily female flesh.
Her art has earned her tens of millions of dollars with patrons among high society and influential personalities all over the globe. Her art has been recognized as fetching the highest auction prices of any artistic work ever produced by a living female artist.
She was born in Cambridge in 1970 and attended The Newark Academy, known at the time as the Lilley and Stone School of Art. She completed her degree at the Glasgow School of Art.
She later enrolled in a course in women's studies at the University of Cincinnati where she obtained a complete initiation in gender politics.
8.

Ai Weiwei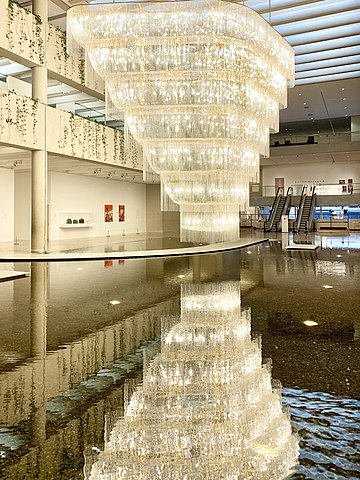 Born in 1957, Ai Weiwei is a contemporary Chinese artist and activist known for his clashes with the Chinese government. He was raised in harsh conditions due to his father's being exiled. Weiwei has long been openly critical of the government's poor human rights record.
As a result, he has been imprisoned on a number of occasions, and he has had his freedoms and personal safety curtailed and infringed upon many times and in many ways. He famously investigated numerous Chinese government cover-ups and scandals.
In 2011 he was detained for 81 days despite the fact that no charges were pressed against him. Weiwei is widely recognized as the creator of the Chinese artistic modernism movement.
He has used his many open art installations to generate commentary on government corruption and relevant social issues.
Weiwei was allowed to leave China in 2015, and he has lived in Germany ever since. There he enjoys the freedom to do his art without fear.
9.

Gerhard Richter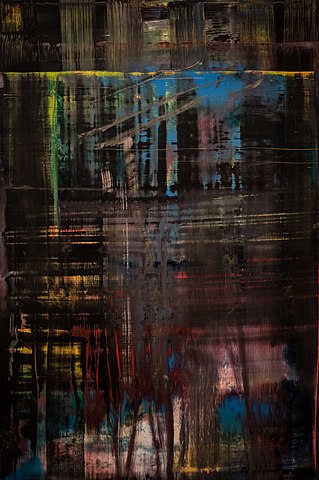 Gerhard Richter is a German visual artist born in 1932. His art ranges from the abstract to photorealism, and he also works in photography and glass sculpture.
He is considered one of Germany's most important artists and a handful of his works garnered record prices at art auctions.
Richter was raised in Reichenau, Germany, and spent much of his early childhood in the German countryside. In 1942, at the age of 12, he was conscripted into the Deutsches Jungvolk, a subdivision of the Hitler Youth- yet by the end of the war, he was still too young to be an official member.
He left school at age ten. His two older brothers died in the war and his sister developed schizophrenia and was starved to death under Nazi euthanasia protocol. Today, Richter's art is said to demonstrate illusionistic space and is especially reflective of the materials used.
10.

Anish Kapoor
Born in 1954, Anish Kapoor is a British Indian sculptor who specializes in conceptual and installation art. He has lived and worked in London, England since the 1970s when he first moved to England to study art.
He has represented Britain at a number of high-status competitions and was awarded the Premio Duemila Prize in 1990, and the Turner Prize in 1991 among others.
Kapoor was knighted in 2013 for his contributions to the visual arts and was awarded an honorary doctorate from the University of Oxford.
He married the medieval art historian Susanne Spicale in 1995 and lives in a home designed by the world-famous architect Tony Fretton known for his unique residential and public gallery buildings.
Kapoor separated from his wife in 2013 amid controversy over an installation which attracted as much praise as it did criticism.
11. Marina Abramović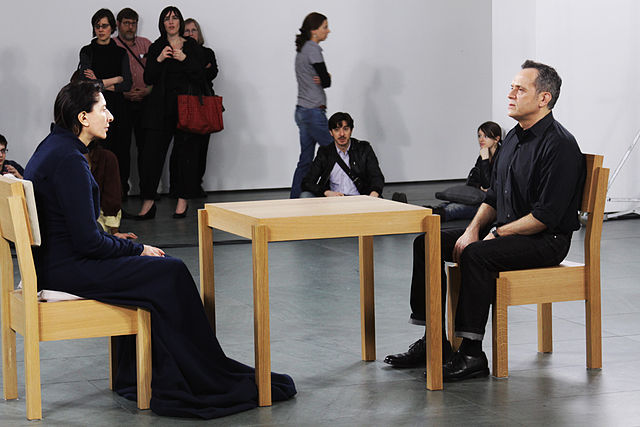 Marina Abramović (born November 30, 1946) is a conceptual and performance artist from Serbia. Her work delves into body art, endurance art, feminist art, the performer-audience interaction, the boundaries of the body, and the potential of the intellect.
Abramović, who has been working for almost four decades, refers to herself as the "grandmother of performance art."
She pioneered a new concept of identity by including onlookers and focused on "confronting pain, blood, and physical boundaries of the body." Marina Abramović Institute (MAI), a non-profit institution for performance art, was created in 2007.
The Museum of Modern Art staged a significant retrospective and performance reproduction of Abramović's work from March 14 to May 31, 2010, the largest show of performance art in MoMA's history, organized by Klaus Biesenbach.
Biesenbach also offered the performance's title, which alluded to the idea that "the artist would be right there in the gallery or the museum" during the performance.
During the exhibition's duration, Abramović performed The Artist Is Present, a 736-hour and 30-minute static, silent performance in which she remained stationary in the museum's atrium as onlookers took turns sitting opposite her.