When most of the general public hear the term modern art they will usually assume that we are talking about contemporary art.
The two are often mistakenly confused.
Modern artists are those that were spearheading the revolution in various new art movements from the 1850's up to the 1970's.
After the 1970's they should be referred to as either contemporary artists or post-modern.
Up until the 1850's the majority of art was either religious in it's deceptions or portraits of the rich and noble.
Realism heralded in the first true modern art style as there was a marked departure towards the painting of everyday life featuring ordinary people and normal scenes of both work and life.
The list of modern artists below spans many movements including impressionism, post-impressionism, surrealism, cubism, abstract and pop art.
Famous Modern Artists
1.

Pablo Picasso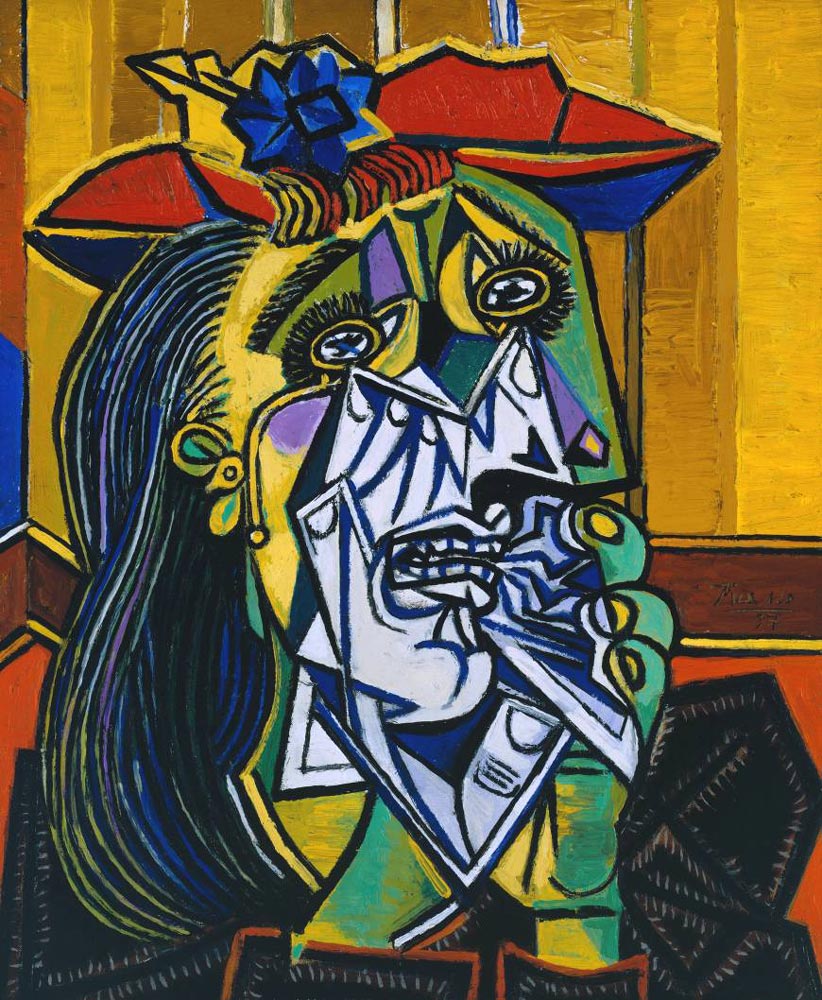 Pablo Picasso was born in late 1881 in Malaga, Spain, throughout his life he would maintain strong ties to Spain, it's culture and history.
Picasso could well be considered the most famous modern painter as his works are instantly recognizable the world over.
Not only was he one of the most talented painters he was also an accomplished sculptor, playwright, poet, and print maker.
A true artistic genius, he started to draw at a very early age and by the time he was seven years old he had received his first training in the use of oil paints by his father.
Also Read: Different Types of Modern Art
At fourteen years of age his family moved from Malaga to Barcelona where the young Picasso despite his age was accepted into the local fine arts school.
He relocated to Paris in 1900 and got his first painting work. By collecting cash for his drawings, Picasso traveled all over Europe.
Picasso's first exhibit occurred near the age of 20 after he had spent most of 1900 being exposed to current artistic trends at the café Els Quatre Gats.
For the next five years Picasso's style went from the Blue Period to the Rose Period, but Picasso's Cubist approach did not bloom until 1908.
After becoming political during World War II, he eventually enjoyed a very successful career where he achieved international success until he died of heart failure in 1973.
In the 20th century, Picasso spent 90% of his years devoting himself to the arts and contributed greatly and concurrently to the real growth and advancement of modern art.
2. Vincent Van Gogh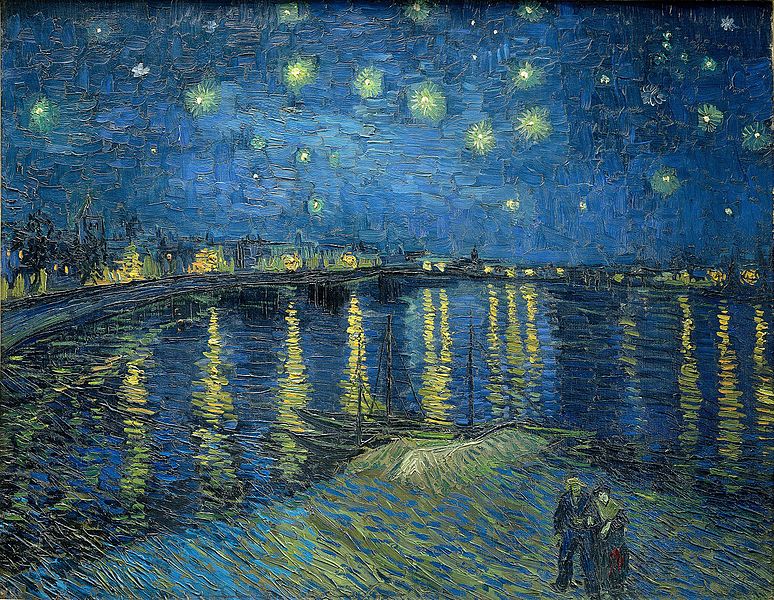 Vincent Van Gogh was born in the Netherlands in 1853 as is considered one of the greatest post-impressionist painters of all time.
The son of a pastor he was born into a fairly wealthy family and spent a lot of his early life as a missionary.
He was an art dealer for several years and would often travel as part of his job, upon being transferred to London he started to fall into depression.
Upon returning to his parents he returned to religion and spent time in a missionary.
However, he did not become an artist until his late twenties and his fledgling art career was propped up by his brother Theo who was an art dealer.
In 1886, he moved to Paris where he met artists such as Paul Gauguin that were spear heading the rejection of the impressionist art movement and would encourage Van Gogh to create his own style and to experiment with more vivid colors.
It was not until a few years before hi death did he begin to achieve any kind of real recognition for his work.
Racked by mental health issues all of his life he died from a self inflicted gun shot wound in 1890.
It is only following his death did Van Gogh achieve fame. Following his death he was declared an artistic genius who's troubled soul was in part responsible for his massive talent.
He leaves behind a very large body of work, some 2000 plus pieces, with around 800 oil paintings dating from the last two years of his life.
3.

Salvador Dali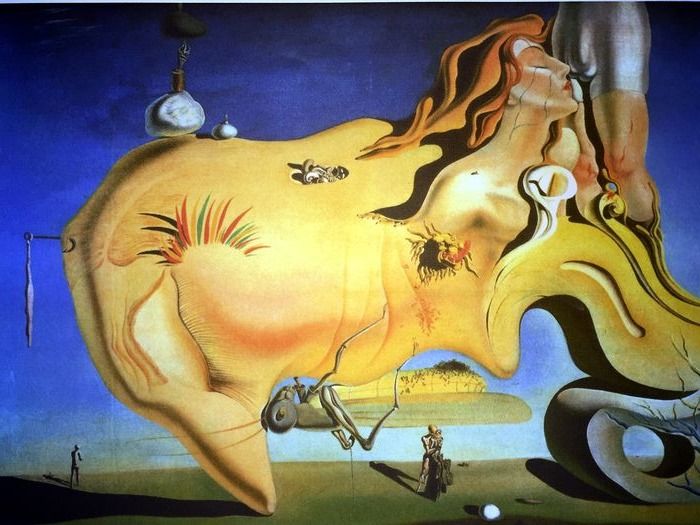 Salvador Dali was one of the leading surrealist artists, born in Spain in 1904 his works are some of the most famous images ever produced and have been reproduced millions of times on posters, prints and postcards.
The son of a strict father, it was his artist mother who encouraged his creativity and eccentricities from an early age.
After not performing very well in public school his father sent him to the Hispano French School of Immaculate Conception, Figueres.
While living with the Pichot family of intellectuals and artists at the Moli de la Torre property on the outskirts of Figueres, Salvador discovered Impressionist painting.
When his works were first displayed in Figueres as part of a collection, Salvdor Dali was only 14.
Dali was admitted to the Royal Academy of Fine Arts of San Fernando three years after his first exhibition, where he was expelled without a diploma.
He declared that no faculty member was competent enough to examine him and that he was too intelligent for his professors.
Dali presented a dream world as a Surrealist artist in which everyday things were deformed, bizarrely and irrationally metamorphosed or juxtaposed, as demonstrated by one of his most enigmatic paintings, The Persistence of Memory.
A motor disorder in the hands forced him to retire in 1980 as he could no longer hold a paintbrush.
He moved to Pubol, where he was badly burned in a fire in 1984, leaving him confined to a wheelchair, and his wife also died in 1982, which plunged him into depression.
He was moved back to Figueres by his parents, fellow artists, and patrons, to the safety of the Teatro Museo, where he died in 1989 of heart failure. The death of Salvador Dali was celebrated at the Staatsgalerie, Stuttgart-Salvador Dali, with a major retrospective exhibition from 1904 to 1989.
4. Henri Matisse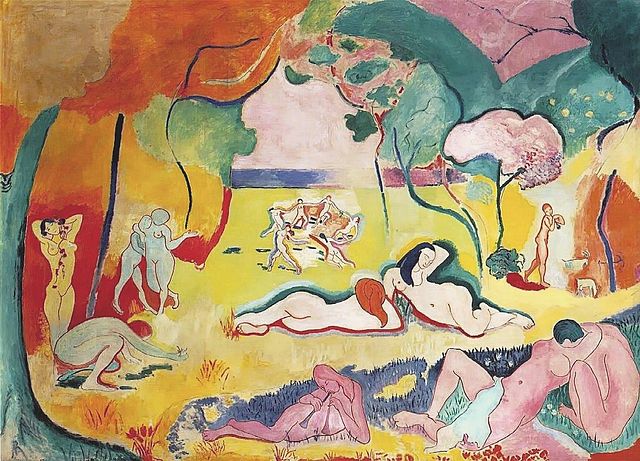 Henri Matisse was born in 1869 in Le Cateau-Cambresis, France.
Using a large range of media, his works include sculpture, cutouts of paper, and more. He is best known for the masterpiece "The Dance".
Henri Matisse is renowned today as a master of color.
For inspiration, Matisse often looked to other cultures — he was deeply inspired by Japanese and primitive art.
In line , color, and composition, he broke his paintings down, creating a distinctive style that made use of flat color, dazzling hues, and elegant fluid lines.
Also Read: Famous Modern Art Paintings
He stressed the language of expression over detail and formality over spontaneity.
He was a founding member of the Fauvist art movement with his friends Andre Derain and Maurice de Vlaminck, which was recognized by simplified lines, deep bright colors and expressive spontaneity that brought real vibrant emotion to the paintings.
Henri Matisse along with Picasso broke free from the impressionist movement in favor of a more colorful and expressive form of art.
Whilst Matisse and Picasso were close friends they were also fierce rivals with the out spoke and extroverted Picasso often over shadowing the more reserved and quieter Matisse.
5.

Andy Warhol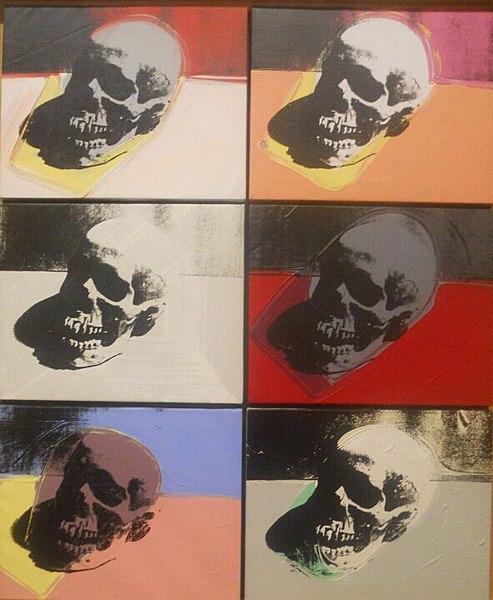 Andy Warhol, born in 1928 in Pennsylvania, spent most of his childhood sick in hospital. He developed his unique artistic skills and expressions during this period.
His mother who was also an artist made a great effort to encourage and support Andy's interest in art as a young boy.
He studied commercial art at high school before moving to New York, where he began to make a name for himself.
Once he graduated he concentrated on becoming a commercial artist and quickly received top assignments from some of the leading print magazines of the day.
In the early 1960s, when he started concentrating on paintings and his own system of silkscreen prints of brand name foods and celebrities, Andy Warhol made a name for himself as a pop art artist.
He became one of the most famous artists of the 20th century for his work in films, writing books, and his numerous brushes with the rich and famous in his workshop, The Factory, for pop art and commercial images.
Warhol was famous for his unusual blend of advanced and industrial techniques. Among fine art and popular aesthetics, he blurred the boundaries.
Perhaps he is best known for his famous 1962 Campbell's Soup can that, along with his name, sent pop art into mainstream focus.
6.

Claude Monet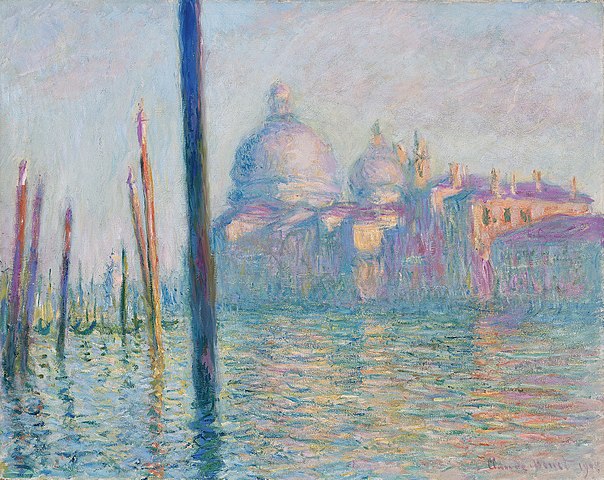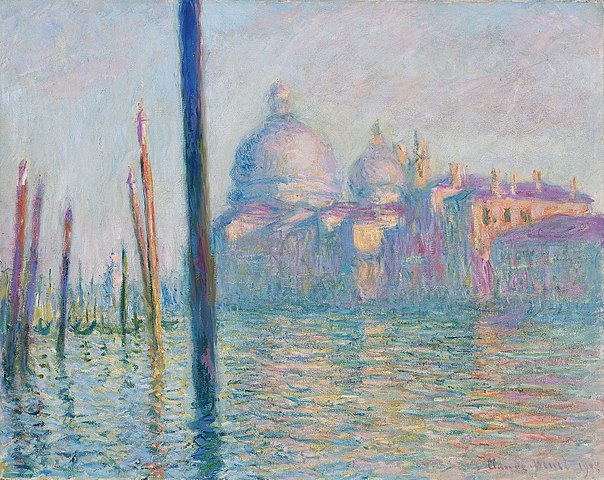 Perhaps one of the most important movements in modern art history is Impressionism.
Around the middle of the nineteenth century, Impressionism entered France and Claude Monet was one of the innovative founders of this movement.
Born in Paris in 1840 Monet's family would move to the Normandy coast when he was five years old.
As a young artist was considerably adept a drawing charcoal caricatures and would sell them for a decent price to many of the inhabitants of the town in which he lived.
He was a strong proponent of painting outside in natural light or 'en plein air' something that he would practice for a large part of his life particularly in his magnificent flower garden complete with pond in Giverny.
Moet is best know as an impressionism artist and he is considered one of the founding members of the movement.
One of his finest works "Impression Sunrise" is actually how the new art movement got it's name.
Monet would paint several of his favorite scenes multiple times throughout his life.
Every painting was a study in light and it's affect on the world.
He would regularly have up to ten canvases brought from his study out into the fields surrounding his house or in his garden.
Each canvas would be worked on until the light became sub-optimal for it, then he would select another to work on which the light suited.
Doing this allowed him to have many attempts to capture the right light rather than starting a canvas en plein air and then finishing it in his studio.
His series of paintings feature haystacks, Rouen cathedral and most famously the lilies in his garden pond.
Unlike many of the other modern artists of his day Monet would attain considerable fame and financial security towards the end of his life allowing him to buy his own home and create a garden of extraordinary beauty of which he would paint many times.
7.

Georgia O'Keeffe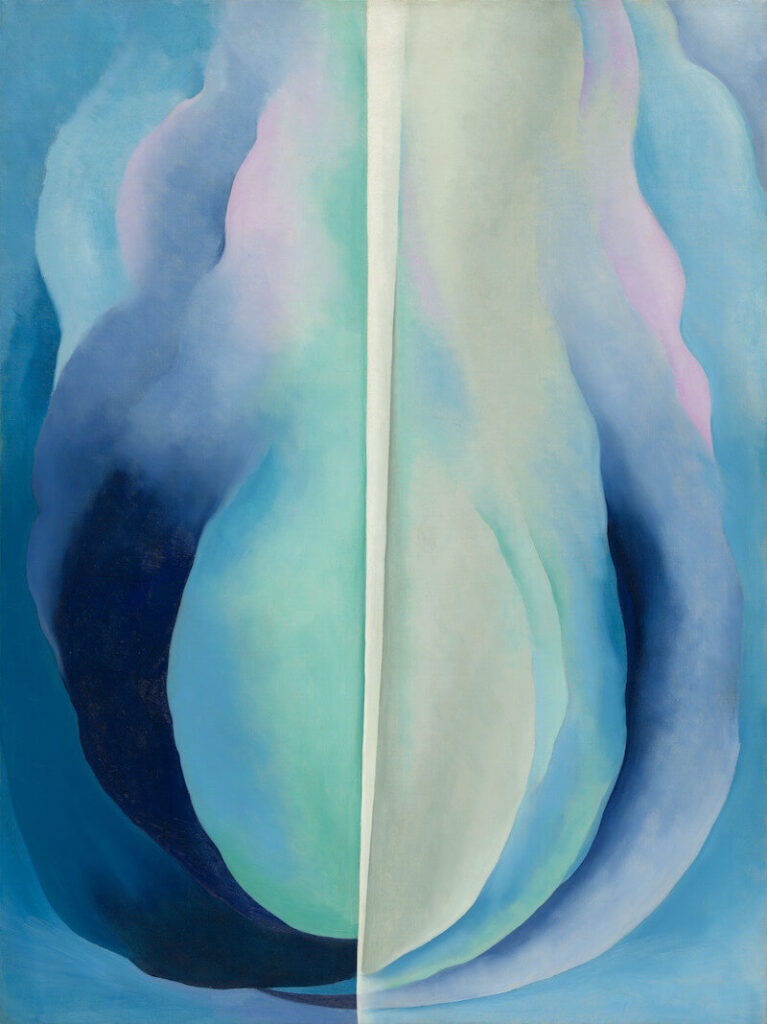 Born in rural Wisconsin in 1887, Georgia O'Keeffe was a female painter known as the Mother of American Modernism.
She studied at the Art Institute of Chicago and the Art Students League of New York at the age of eighteen.
She later worked as a professional illustrator until she met Arthur Wesley Dow, who influenced her painting style and appreciation drastically, prompting her to move to New York City to pursue full-time artistry.
It was then that she started working on her series of small abstractions of charcoal, which she loved and submitted to a friend in New York.
By chance, the sketches made their way into the hands of Alfred Stieglitz, an obsessive photographer and a major participant in some art circles in New York.
Stieglitz was so inspired by the vitality and enthusiasm of these drawings of this "mystery woman" that he displayed them at his Manhattan art gallery in 1916 without even knowing her.
They fell in love shortly afterwards and started a relationship and artistic partnership that would continue for several years.
Eventually the couple married.
Georgia O'Keeffe 's tale is inextricably connected to her husband and partner's life, and Stieglitz has done as she did for photography for American painting in many ways, championing photography as a show of personal expression.
O'keeffe's love of the rural landscape led her to capture many great images in her own unique abstract style.
For many critics it is her paintings of large flowers that would define her as an artist.
The large images of flowers according to some critics of the day represented female genitalia although Georgia would refute this strongly stating that they were nothing more than flowers.
8.

Jackson Pollock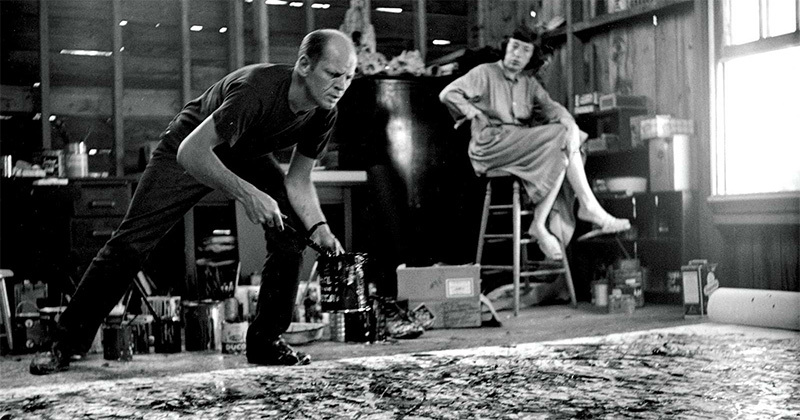 As one of the 20th century's leading American artists, Jackson Pollock rose to prominence for his action paintings.
He was best known to the general public for his large canvases of drip paintings that stretched the limits of abstract expressionism.
Pollock 's work, like most abstract painters, tests the spectator in ways never before seen in the art world.
He was born in 1912 and would later die at the young age of 44 in 1956 after an automobile accident were alcohol was a large contributing factor.
Pollock would struggle with alcoholism all of his adult life.
It is his drip paintings that he will be most famous for and he is the artist that is most often associated with the technique.
9.

Frida Kahlo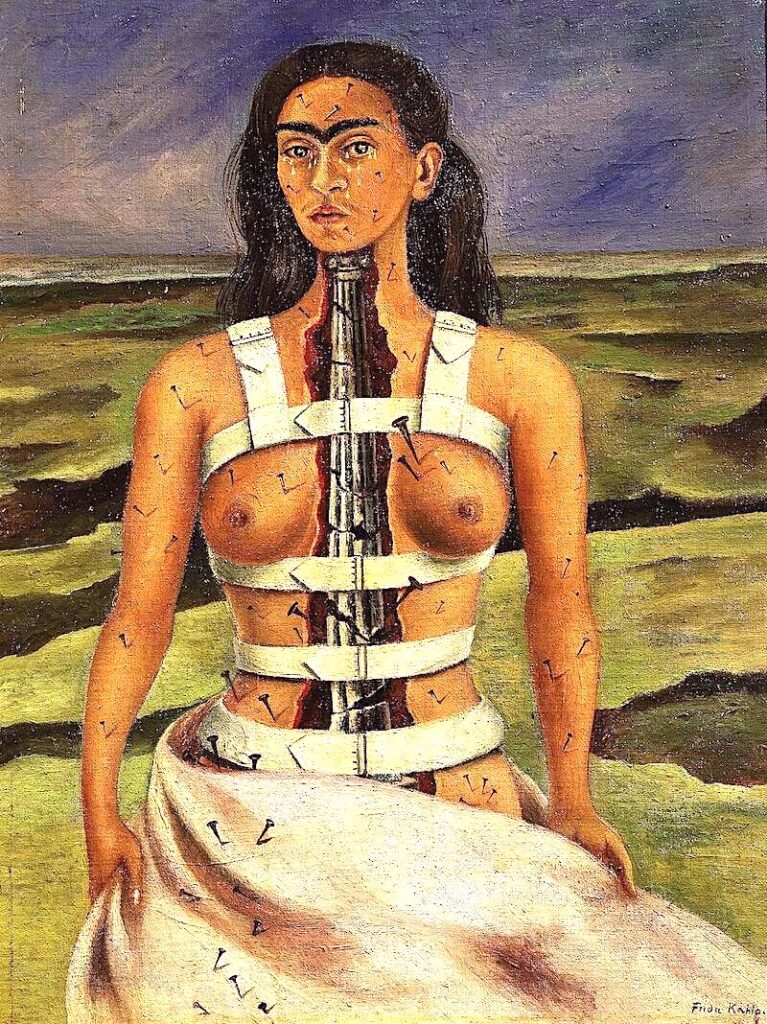 Frida Kahlo was a Mexican artist that was born in 1907 her father was German and her mother Mexican.
Originally as a young student she wanted to study medicine, however an auto accident she could no longer pursue her dream of becoming a doctor.
During her three month stint in hospital to recover from the accident she started to draw and paint.
She showed great promise as a fledgling artist and it was clear that any chances of her pursuing a medial degree were lost once she had started to paint.
As a artist she would paint a large number of self portraits, many of which would reflect both her emotional and physical pain that she suffered throughout her life.
Her other works would draw heavily from Mexican symbolism and she is known for the use of very vivid colors throughout her works.
Her husband was also another great modern painter from Mexico, Diego Rivera.
10.

Edgar Degas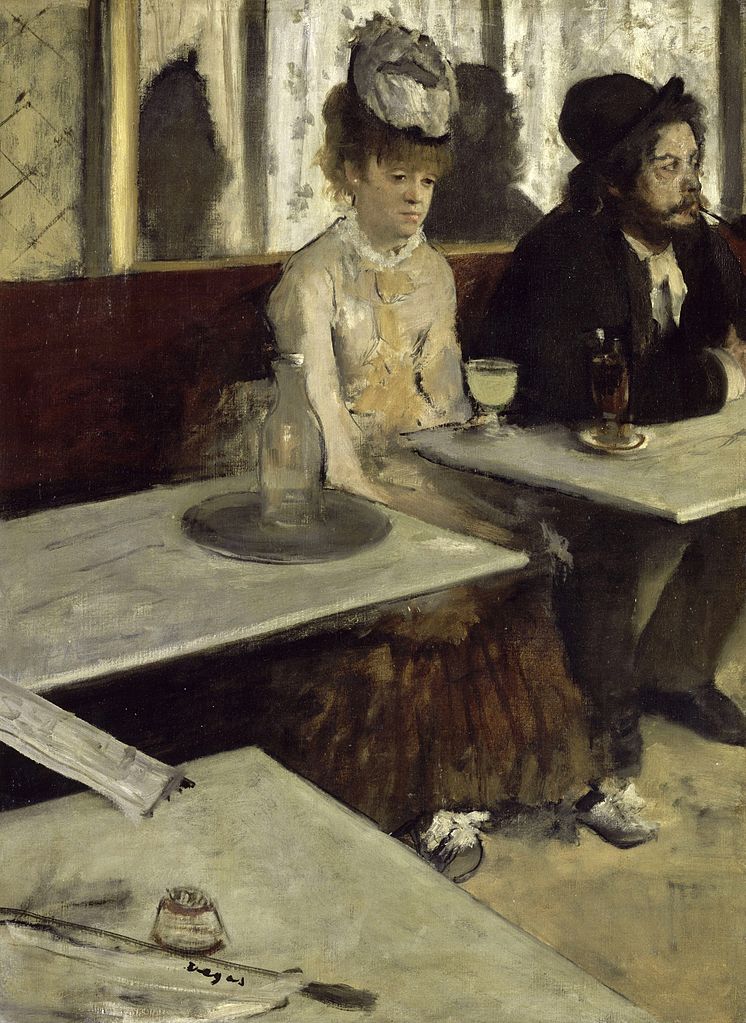 Born into a wealthy family in Paris 1834, Edgar Degas he displayed great ambition to become an artist from a young age.
Initially he spent his time studying art history before finally devoting himself to his own art.
For many Degas would be thought of as an impressionist yet he rejected this label and considered himself a realist.
Known for his large body of work that portrayed various dancers in different dance schools around Paris, some of his most famous pieces would be of ballerinas in 'The Dance Class'.
Degas believed that an artist should self isolate from the outside world and would start to reject a personal life becoming more and more of a recluse as he got older.
Sadly he would eventually spend the last few years of his life wandering around the streets of Paris o his own practically blind.
11. Paul Cézanne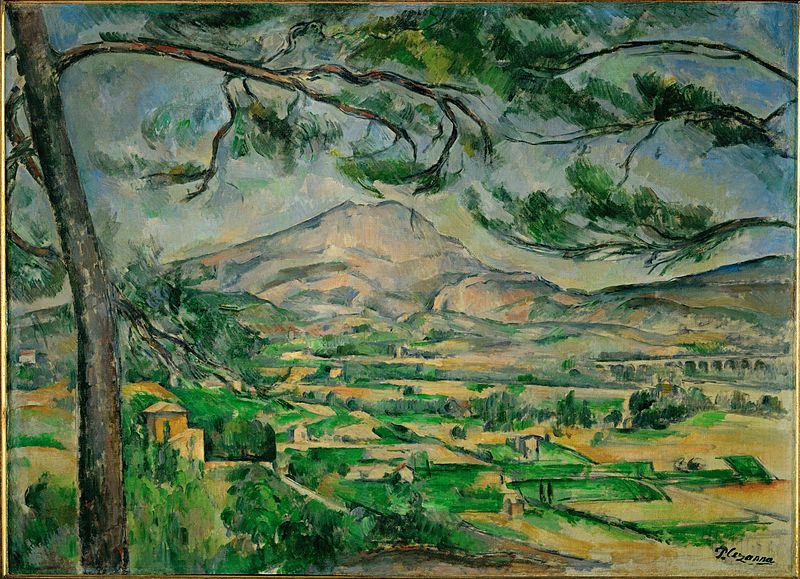 Paul Cézanne (19 January 1839 – 22 October 1906) was a French painter and Post-Impressionist whose work established the groundwork for the shift from the 19th-century vision of creative effort to a new and fundamentally different world of art in the twentieth century.
Cézanne is credited for bridging the gap between late-nineteenth-century Impressionism and Cubism, a new path of creative inquiry in the early twentieth century. Cézanne's frequently repeated, experimental brushstrokes are distinctive and easily identified.
He employed color planes and little brushstrokes to create intricate fields. Cézanne's careful research of his topics is reflected in the paintings. Cézanne is believed to be "the father of us all" by both Matisse and Picasso.
---
This list of famous modern artists covers the main household names that the majority of the public would be familiar with yet it only scratches the surface….