Many of the great 19th century artists rod the wave of modern art that would start with realism and then on to impressionism.
France in the late 19th century was one of he most exciting times in art and is considered the epicenter of art in the world at the time.
Many 19th century paintings are recognizable by the general public with many works from artists such Monet, Van Gogh and Picasso are household names.
The great painters of the 19th century were some of the first to paint almost exclusively outdoors. Capturing the landscape and the ordinary everyday person as they went about there day.
19th Century Artists
1.

Claude Monet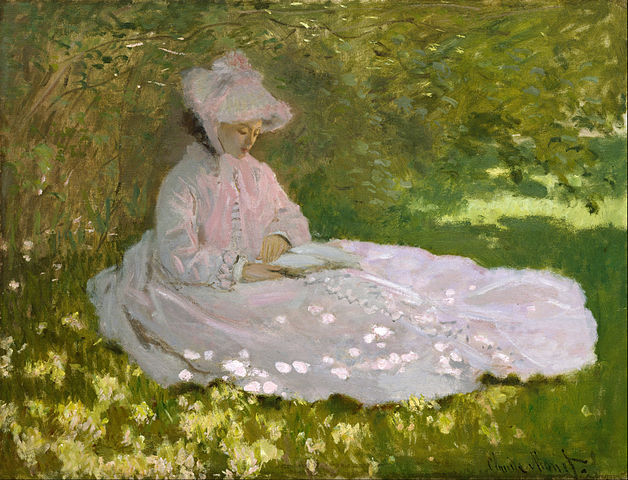 Oscar-Claude Monet was a founding French impressionist who became one of the most well-known painters of the period. Born November 4, 1840, Monet's artistic philosophy involved expressing his own impressions of nature.
The term, impressionism, comes from Monet's "Impression, soleil levant," a work of his impression of a sunrise. Monet's "Impression" was shown in public in 1874 in an early independent exhibition meant to counter the Salon de Paris.
Monet would often paint the same landscapes multiple times to catch his impressions of changing daylight, new seasons, natural growth, and other alternating impressions. Monet lived in Giverny from 1883 and purchased property. This became his home base as he worked on a large landscaping projects.
This period led to some of his best known work, including his famous impressions of local lily ponds. Monet spent the next two decades creating large landscape paintings. He died on December 5, 1926.
2.

Vincent Van Gogh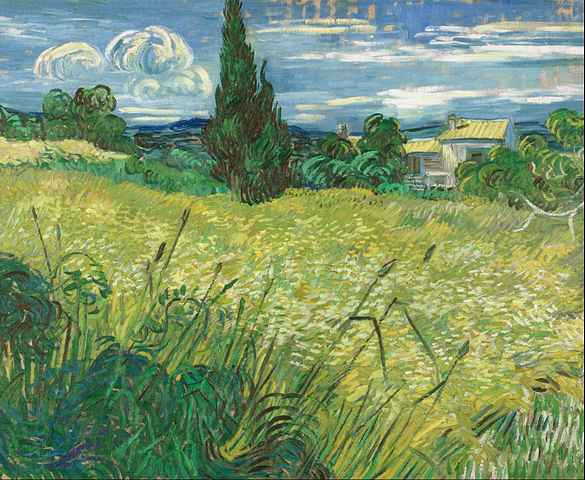 Vincent Van Gogh was a Dutch post-impressionist who, unlike many other notable painters, experienced no critical or commercial success during his lifetime. Born March 30, 1853, Van Gogh profoundly struggled with his mental health throughout his short life.
His works are renowned for bold colors, powerful and frenetic brushstrokes, and profound impressions of humanity and nature. Van Gogh produced more than 2,100 works within a decade, but most of his 860 oil paintings come from his final two years.
After his death by apparent suicide on July 29, 1890, Van Gogh's life and works grew in renown. Van Gogh's works grew in popularity throughout the 20th century. His paintings directly inspired the German Expressionism and Fauvism movements.
Van Gogh was eventually recognized in public opinion as the archetypal "tortured artist," a genius misunderstood in his own time. His paintings are now considered some of the most important in human history.
3.

Pablo Picasso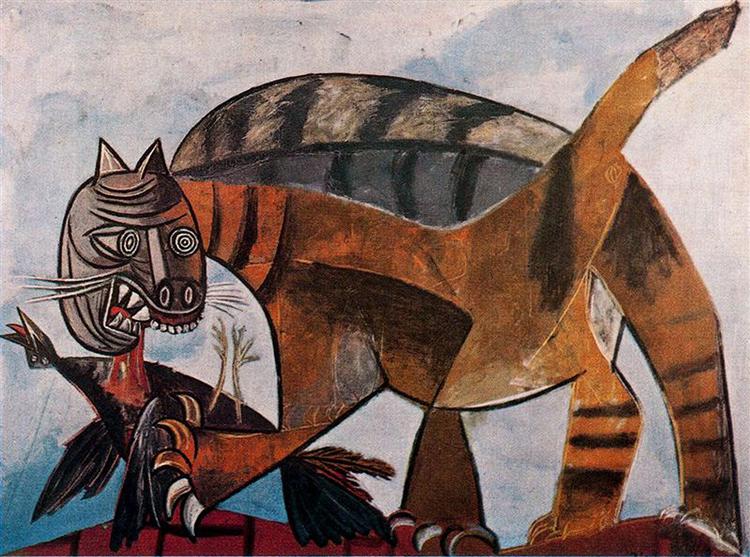 Pablo Picasso was a Spanish artist who is famous for his paintings, sculptures, ceramics, and theatre designs. Born October 25, 1881, Picasso spent most of his life living and working in France. He was one of the founders of the Cubist movement, a co-inventor of collage, and inventor of constructed sculpture.
Picasso's work also influenced many other artistic styles during his own lifetime. His most famous paintings include "Les Demoiselles d'Avignon" and "Guernica."
Picasso's artistic talents were notable in his early career, as he began in childhood. His style underwent drastic changes in the early 20th century as he experimented with new techniques and theories.
Eventually, Picasso began experimenting with radical styles after breaking from the Fauvist Henri Matisse. These two rivals were often seen as the contentious leaders of the art movements of the day.
Picasso experienced immense critical and commercial success during his lifetime. He died April 8, 1973.
4.

Henri Matisse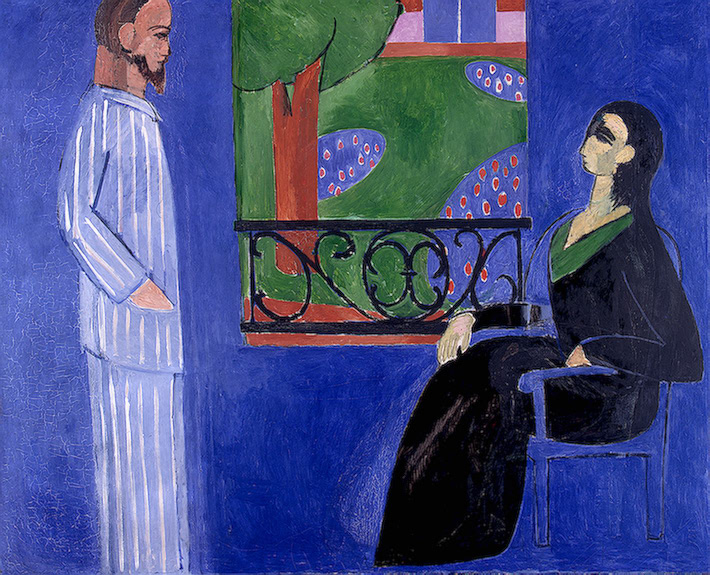 Henri Matisse was a French artist who achieved notoriety for his originality with colors and his skillful, unique draftsmanship. He was a sculptor and printmaker as well, though he is most famous for his paintings.
Born December 31, 1869, Matisse was considered the chief professional rival of Pablo Picasso and one of the most revolutionary artists of the 20th century.
His techniques in painting and sculpting, as well as his intense colors, brought him public attention along with other Fauvist artists.
Matisse's style developed a strong emphasis on decorative patterns and flattened forms. His later work displayed influences of classical French painting combined with new techniques.
His form simplifications grew even more bold and unique in the last 20 years of his career. Illness prevented him from continuing to paint in his final years, leading him to develop a large body of paper collage works. Matisse died November 3, 1954.
5.

Diego Rivera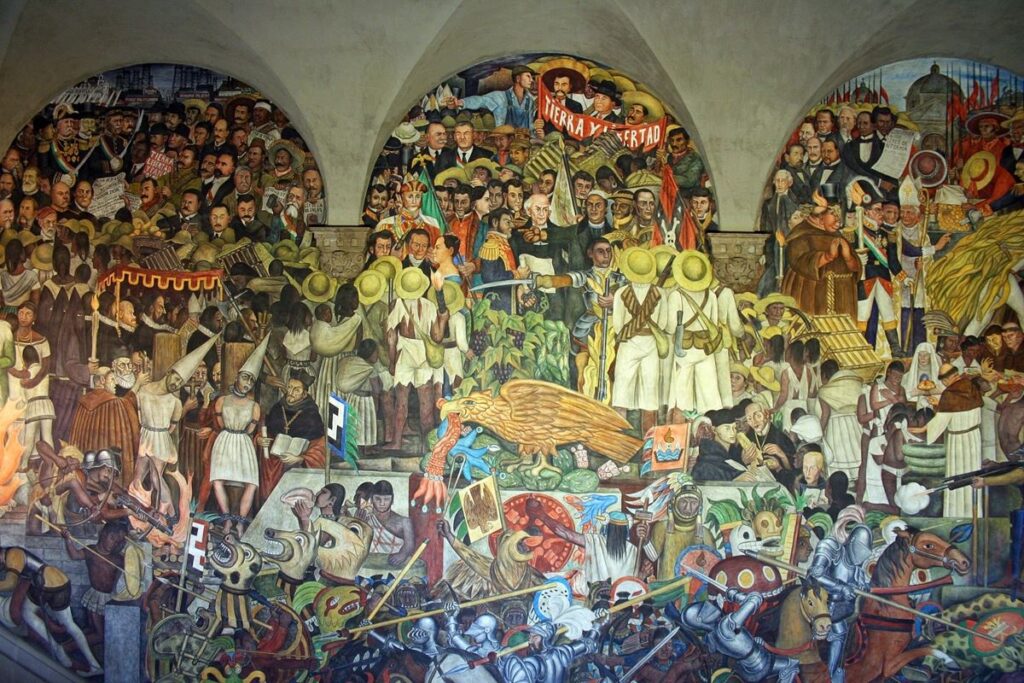 Diego Rivera was a Mexican painter whose frescoes helped found and develop the Mexican and international mural movements. Born December 8, 1886, Rivera married four times and had multiple children, including one son who died at age two.
Rivera's most famous marriage was to his fourth wife, fellow Mexican artist Frida Kahlo. They had a difficult relationship until Kahlo's death in 1954, including divorcing and remarrying in 1940. Rivera's last marriage was to his agent, Emma Hurtado.
Rivera's body of work includes murals in Chapingo, Cuernavaca, Mexico City, New York City, Detroit, and San Francisco. His career was sometimes controversial, such as when Rivera would display his personal atheism in public works.
Rivera became even more influential after his death. The Mexican government has declared Rivera's works as "monumentos historicos" that deserve to be preserved. Rivera's works are the highest selling of any Latin American artist. He died November 24, 1957.
6.

Paul Cézanne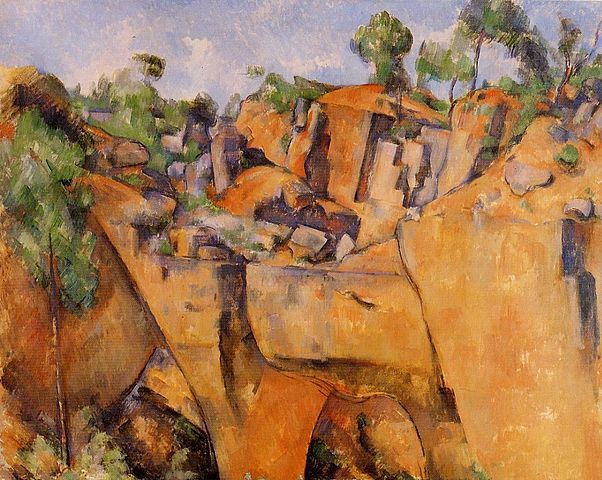 Paul Cézanne was a French post-impressionist whose paintings were instrumental in aesthetic and stylistic transitions in modern art. Cézanne was born January 19, 1839. Beginning his work in the mid-19th century, he became a bridge for impressionism to embrace the new artistic styles of the 20th century, especially cubism.
Picasso and Matisse considered him the father of their more modern movements. Cézanne's works contain prominent elements of repetitive brushstrokes that are easily identifiable. Smaller brushstrokes combine to create complex imagery of various planes of color.
Cézanne worked primarily from his studio in Aix, often entertaining visitors. Though he was so vital to modern art, Cézanne's paintings were often rejected by contemporary critics.
A younger generation of artists considered Cézanne a genius despite the ridicule his works experienced among older authorities. Cézanne was also essential to the development of expressionism and Fauvism which drew on his post-impressionist techniques. He died October 22, 1906.
7.

Edgar Degas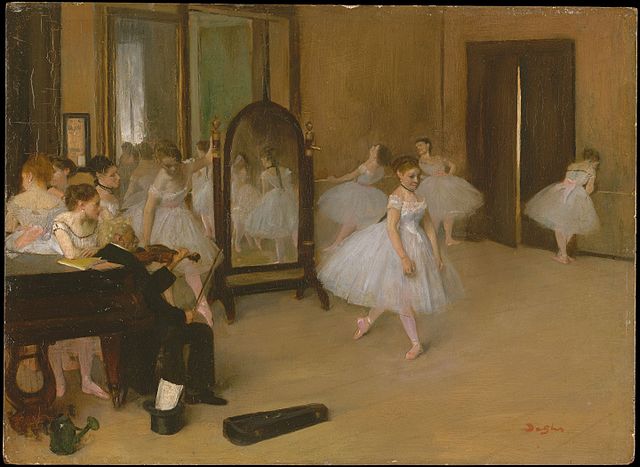 Edgar Degas was a French impressionist painter who gained fame for his oil paintings and pastels. He was a prolific maker of prints, drawings, and bronze sculptures.
Born July 19, 1834, Degas gained skill as a draftsman and focused his efforts on depicting movement. This eventually led to his association with dance, and more than half his works involve the subject.
Degas is commonly seen as a founding impressionist, despite disliking the term. Degas referred to himself as a realist artist and did not paint landscapes like most noted impressionists.
Degas painted ballet dancers, bathing female nudes, racehorses and jockeys, and portraits. His personal portraits often display deep psychological themes, especially loneliness and isolation.
Degas originally planned to be a history painter and underwent strenuous academic study of classical techniques. He changed artistic paths in his thirties but brought classical influences in his depictions of contemporary subjects. Degas died September 27, 1917.
8.

Gustav Klimt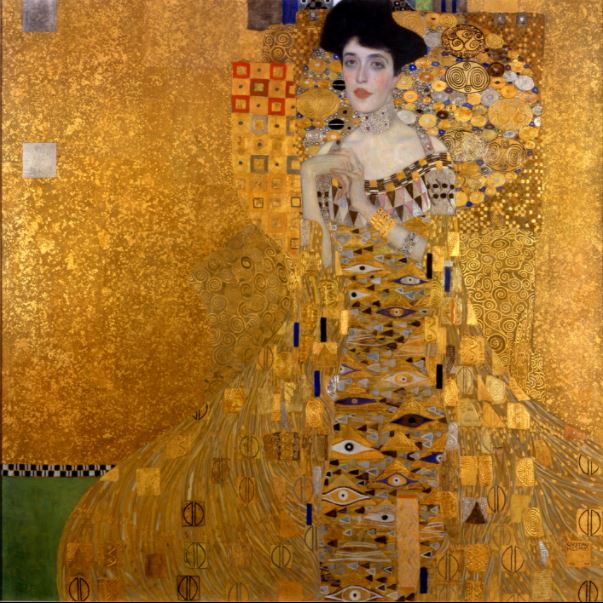 Gustav Klimt was an Austrian symbolist artist who was also notable for his efforts in the Vienna Secession movement. Born July 14, 1862, Klimt made a name for himself with numerous paintings, sketches, murals, and varied other works. Klimt focused on the female body and they blatantly incorporate erotic themes.
His works included landscapes, portraits, and allegorical pieces. He was extensively influenced by Japanese artistic techniques. Klimt was influential even when he was alive, especially for fellow artist Egon Schiele.
Klimt experienced his first successes by painting architectural decorations according to the dominant styles. He developed his own style that eventually culminated in his controversial paintings for the Great Hall of the University of Vienna ceiling.
The paintings were criticized as depicting pornography, leading him to reject all future public commissions. He went on to work with gold leaf to much success. Klimt died February 6, 1918.
9.

Édouard Manet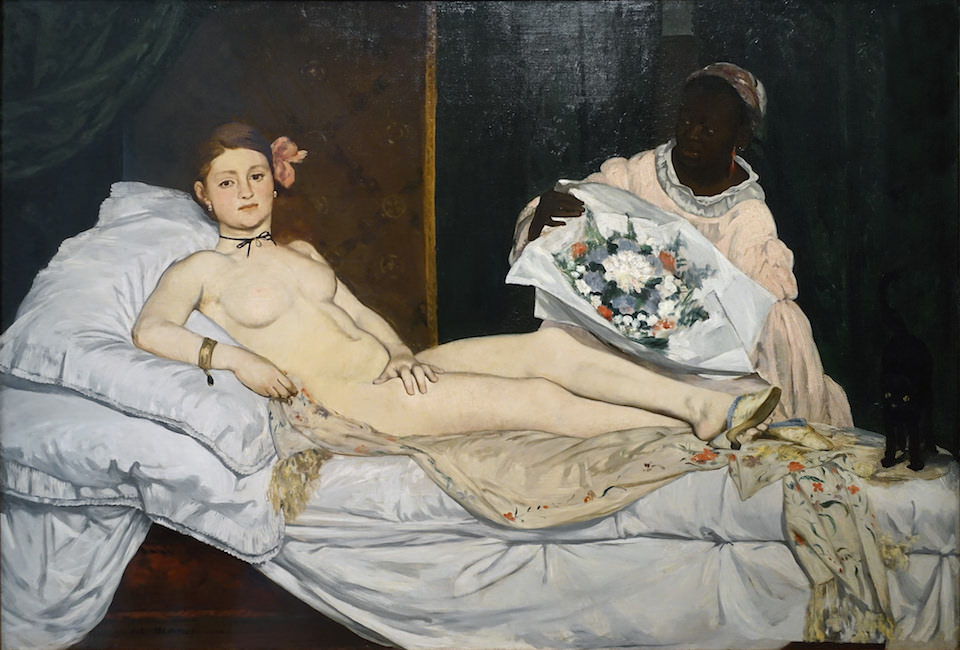 Édouard Manet was a French modernist who pioneered depictions of modern life in 19th century art. He was instrumental in realism's transition to impressionism, making him a vital influence on later post-impressionists and other important artistic schools.
Born January 23, 1832 to an upper-class political family, Manet became obsessed with painting at an early age. Despite his family's expectations, Manet pursued painting and soon showed strong mastery of his art.
Two of his most famous pieces, "Le déjeuner sur l'herbe" and Olympia, were both created in 1863. Their exhibition led to critical controversy that led to a coalescence of impressionist artists.
Many consider these works to be the beginning of modern art itself, in fact he could be consodered one of the first true modern artists. Manet's final two decades allowed him to become closer to other contemporary artists, further deepening his unique impressionism.
This body of work would later be considered foundational for 20th century art movements. Manet died April 30, 1883.
10.

John Singer Sargent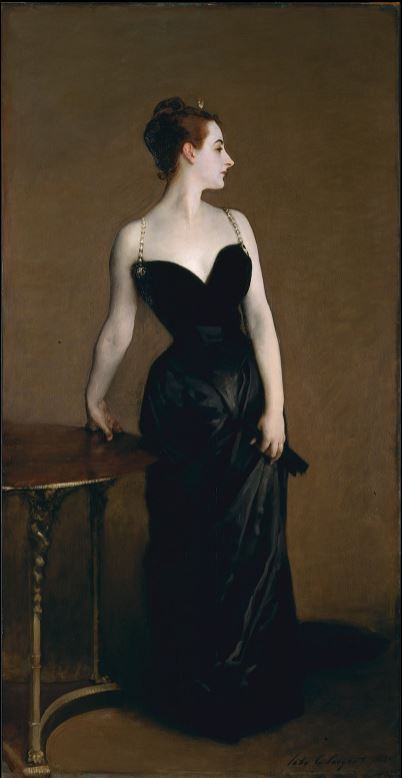 John Sargent was an American artist whose works focused on luxury, royalty, and high society in the Edwardian period. Born January 12, 1856 to American parents living in Florence, Sargent spent most of his life living in Europe.
He received formal training in Paris and London. Sargent is often called the most important portrait painter of his era, with over 900 oil paintings and 2,000 watercolors. He made numerous sketches and charcoal drawings. 
Also Read: John Singer Sargent Paintings
His early career was marred by scandal upon his submission of "Portrait of Madame" to the Paris Salon in the 1880s. He spent time in England immediately after. Sargent's works show great technical skill, especially with brushstrokes.
Critics drew attention to these qualities and argued about whether they displayed superficiality. In his personal works, he showed marked impressionist influences. Sargent gained international acclaim in his lifetime and traveled throughout the globe. He died April 14, 1925.
11. Paul Gauguin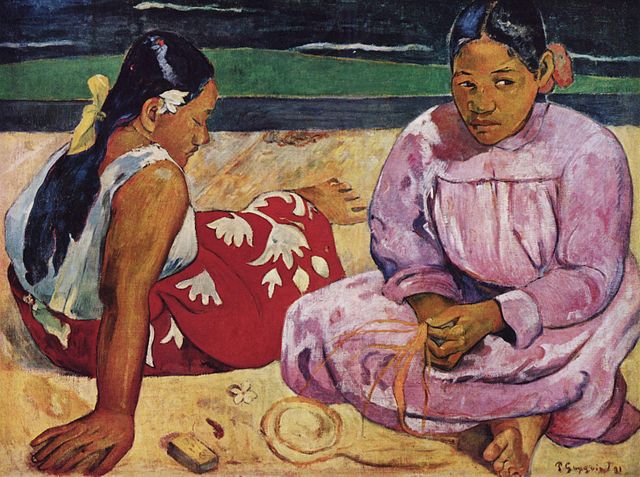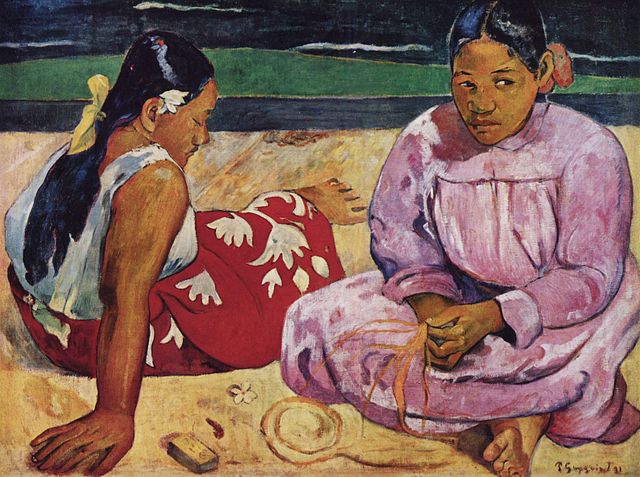 Eugène Henri Paul Gauguin was a French Post-Impressionist painter who lived from 7 June 1848 to 8 May 1903. Gauguin's experimental use of color and Synthetist style, which were separate from Impressionism, were unappreciated until after his death.
He spent 10 years in French Polynesia at the end of his life. Paintings from this period feature local people or scenery.
His work influenced the French avant-garde and many contemporary painters, including Pablo Picasso and Henri Matisse, and he is most remembered for his friendship with Vincent and Theo van Gogh.
Gauguin's art gained popularity after his death, thanks in part to the efforts of dealer Ambroise Vollard, who hosted exhibits of his work late in his lifetime and helped organize two large posthumous exhibitions in Paris.
As a painter, sculptor, printmaker, ceramist, and writer, Gauguin was a key player in the Symbolist movement.
Under the influence of the cloisonnist style, his portrayal of the intrinsic significance of the objects in his paintings prepared the path for Primitivism and the return to the pastoral. He was also a well-known artist who used wood engraving and woodcuts.