Throughout history, artists have focused on the incredible beauty of the female figure. Many of the world's greatest painters were largely enthralled in creating works that captured women in their most beautiful state.
Many of the paintings that many art historians and critics consider to be among the best works of all time are those which focus on women in some form.
From the earliest periods of human history through the Renaissance and well into the present day, artists from virtually every major movement or style have focused on works that involve women.
In this article, we will take a closer look at some of the most notable paintings ever created that involve women and discuss the various elements that make them so well-known among the many artworks from each period.
Famous Paintings of Women
1.

Mona Lisa

– Da Vinci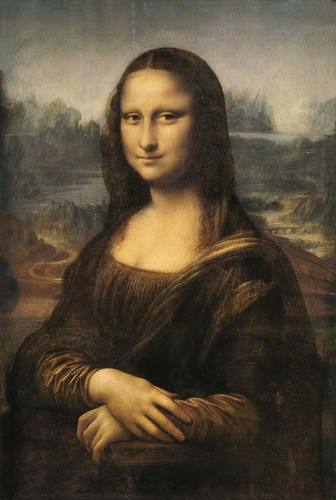 Without a doubt, one of the most famous artists in history is Leonardo Da Vinci. His works are among the most recognized of any painter in the Renaissance period that took place in and around Italy beginning in the late 1400's.
Da Vinci's iconic painting is one that art historians and critics still consider to be the most famous work in history.
The painting known as the Mona Lisa was done in 1503 and features the portrait of a young woman whose identity is still shrouded in mystery to this day.
Also Read: Famous Paintings of People
It is said to be the most talked-about painting in human history as critics have discussed many elements of the famous work since it was created more than 500 years ago.
The woman in the Mona Lisa is thought to be an acquaintance of Da Vinci and his aim in painting this famous portrait was simply to highlight the woman's natural beauty as she is seen sitting with her hands folded, a somewhat curious expression on her face.
2.

Girl with a Pearl Earring

– Johannes Vermeer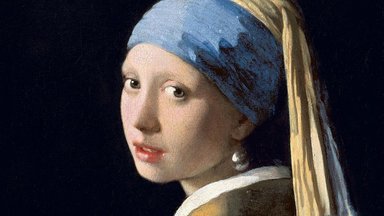 Johannes Vermeer was well-known during the 17th century as one of the leading artists of what is known as the Dutch Golden Age of art. He was known for his uncanny ability to portray people and landscapes, as well as many other figures, with an incredible amount of realism.
Many of Vermeer's best paintings have characteristics that make them appear to be somewhat photorealistic compared to other works from the same time period.
His work is considered to be his best is Girl with a Pearl Earring, which was created in 1665.
This simple portrait shows a young woman posed in a unique manner as she is seen looking over her shoulder back toward the viewer with a youthful beauty that is said to be one of the most distinctive elements of the work.
The girl's clothing, as well as her head wear and earring, are indicative of very expensive items that distinguish the young woman as someone of high social status.
The darkened background only acts to further highlight the girl's facial expression and skin tone, as well as her deep blue eyes which match the hue of the blue cloth covering her head.
3.

Self Portrait with Thorn Necklace and Hummingbird

– Frida Kahlo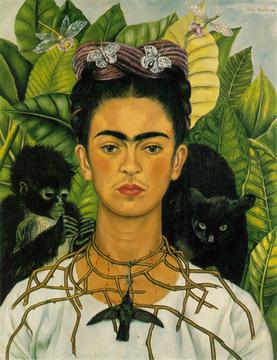 Frida Kahlo is revered as one of the most iconic female artists and cultural figures in Mexico's colorful history. The artist is famous for her unique portrayals of various figures, most notably female figures that often included herself as the central focus of the painting.
Kahlo's 1940 painting titled Self Portrait with Thorn Necklace and Hummingbird is one of the best known self-portraits ever done in her long career.
She is seen in the painting as wearing a white dress or shirt as her body is shrouded by the branches of a thornbush that seems to envelop her head and shoulders.
In this painting, Kahlo is seen as having her usual morose and somewhat stern expression as she gazes back at the viewer's direction. She also added interesting background imagery with a small monkey behind one shoulder and a black panther seen over the other.
4.

Whistler's Mother

– James McNeill Whistler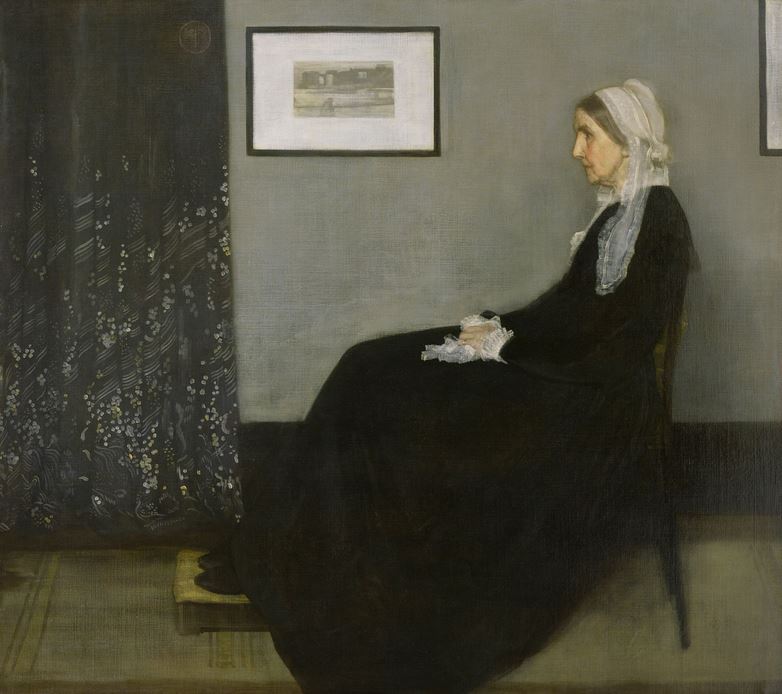 James McNeill Whistler is remembered as one of the most famous American artists from the 19th century when the country's artwork was largely focused on the everyday lives of those who lived in the United States.
His most recognizable painting is one he created in 1871 with his own mother as the central figure.
Known as Whistler's Mother, this painting depicts a relatively simple scene of an aging woman sitting on a chair, her gaze fixed toward something that is out of view on the left side of the canvas.
There are many conflicting descriptions that art historians and critics have attributed as the purpose of this particular work, but none are said to be conclusive.
The painting shows the solemn expression of Whistler's mother, dressed in all black, as if she is mourning the loss of someone very important in her life.
5.

Portrait of Adele Bloch-Bauer I

– Gustav Klimt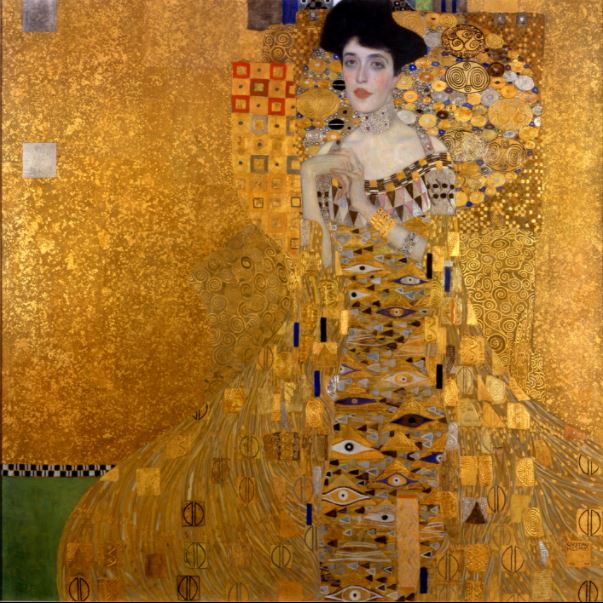 Gustav Klimt is one of the most prominent artists to have worked in a variety of different mediums over the course of his career with one singular focus on the female figure in some form or another.
His works were iconic during the beginning of the 20th century as European painters began to explore art styles that were moving towards what is now considered to be abstract art.
Also Read: Famous Paintings of Men
One of his famous works is known as Portrait of Adele Bloch-Bauer I. This 1907 painting features a woman enveloped in golden hues that appear as part of her dress, as well as the background of the work itself.
The painting was done during a phase that Klimt went through in which most of his works were done with heavy amounts of golden coloration and texture.
6.

Woman with a Parasol – Madam Monet and her Son

– Claude Monet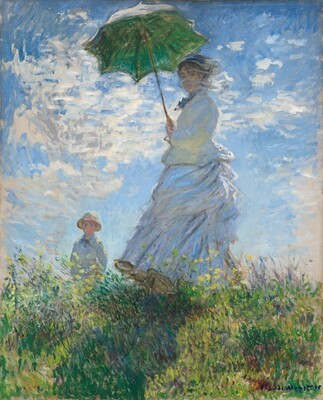 Claude Monet is widely considered to be among the most famous French Impressionist painters from the late 19th century when most of Europe was fascinated with various forms of what is now considered to be the Impressionist art movement. Some of his most notable works from this portion of his life feature his own family members.
Monet painted one of his most well-known artworks in 1875, dubbing it with the title Woman with a Parasol – Madam Monet and her Son.
Also Read: Famous Paintings of Mother and Child
This sunny scene features Monet's own wife adorned in a flowing dress while holding an umbrella that is used to block the midday sun's brightness.
Monet's son, Jean, is seen standing in the background, looking towards the viewer, but it is the gaze of his wife, Camille, that is most captivating.
7.

Greece on the Ruins of Missolonghi

– Eugène Delacroix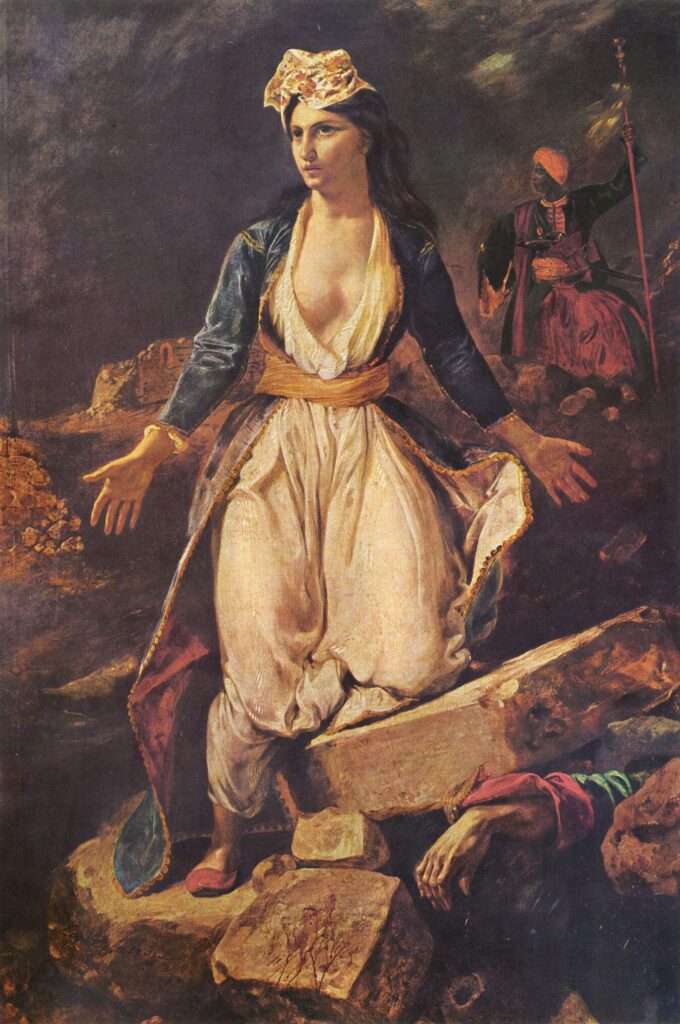 In the early 19th century, some European artists produced a variety of works that depicted various scenes from famous legends and stories that involved ancient Greek or Roman mythology.
French painter Eugène Delacroix was one such artist and many of his works featured scenes from the various historical events that shaped Europe into the powerful array of nations that it was during this time.
His painting titled Greece on the Ruins of Missolonghi features a beautiful woman that is representative of the nation of Greece as she is in the midst of being overtaken by invaders from the Ottoman Empire in 1826, the same year this work was created.
The woman, despite her captivating beauty, is seen kneeling before her conquerors in defeat.
The background features an Ottoman commander staking claim to the Greek territory as he plants a flag into the ground and gazes out across the land.
8.

Portrait of Dora Maar

– Pablo Picasso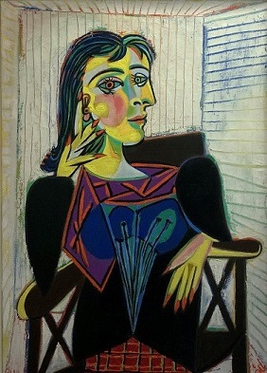 Of all the artists who are known to have focused heavily on the female form in all its beauty, few painters were more creative in their efforts than Spain's own Pablo Picasso.
Many of his works were done in a somewhat abstract form that highlighted various parts of the female body in ways that had never really been done before.
Most of Picasso's famous works featuring women were done of the female form in the nude, but one particular work depicts a clothed woman casually sitting in a chair as she gazes back toward the viewer's direction.
This work is titled Portrait of Dora Maar and was done in 1937 during the height of Picasso's bustling career.
Dora Maar is known as one of the most famous female artists in French history and Picasso's depiction of her is truly one of his most widely recognized masterpieces.
9.

Madame X

– John Singer Sargent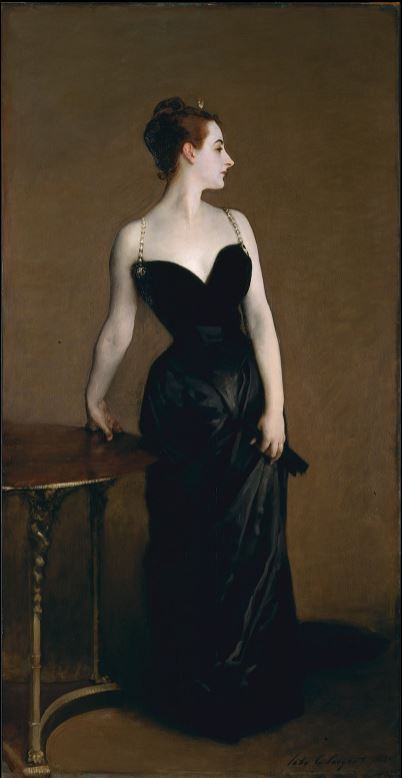 Artists of the mid-1800's were slowly being pulled into various forms of Impressionism or other styles of painting, but a few well-known painters were still focused on depicting their works in vivid realism.
John Singer Sargent was one of those painters who had a gift for portraying the female form in a hyper-realistic fashion that was stunningly realistic.
He created a series of works that focused on the female form in various poses and types of dress, but one of the best known is known as Madame X.
This painting was completed in 1884 and captures an unnamed woman (who was actually the wife of a prominent French banker) posed in a beautiful black gown.
At the time it was exhibited in the Paris Salon, the work was thought to be unfit for public view as the woman's dress was deemed too revealing by many critics. However, it is still recognized as one of the lasting masterpieces that is among the most famous paintings of women ever done.
10. La Donna Velata – Raphael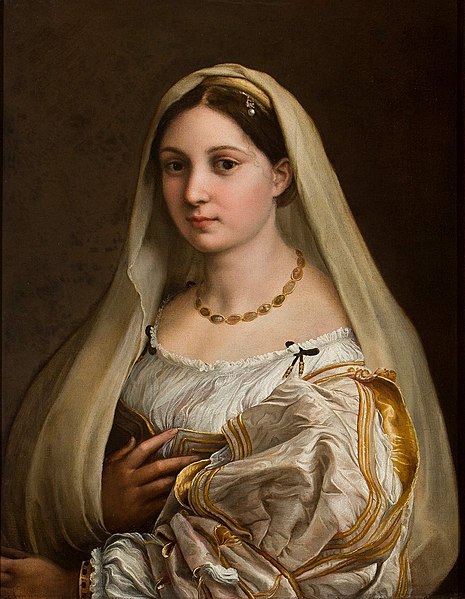 The Renaissance period was a time when artists seemed to awaken various forms of creativity and delve into producing paintings, sculptures, literary works, and many more forms of art that are still considered to be among the most impressionable of any artwork ever created.
The Italian Renaissance painter known as Raphael was famous for his incredible ability to capture people and scenes with immense levels of realism in every minute detail.
Many art critics and historians consider his greatest portrait to be one titled La Donna Velata, which was created in 1516.
Also Read: Renaissance Paintings of Women
The work features a brightly-lit woman, who is identified as Raphael's mistress, shrouded in a beautiful, flowing dress that seems to highlight her natural features.
Her expression is said to be comparable to that of the Mona Lisa as it seems to draw the viewer in and captivate them with her gaze.
This work is easily one of the most famous paintings of women ever done and one that is considered to be among Raphael's most notable paintings of his career.
11. Flaming June – Sir Frederic Leighton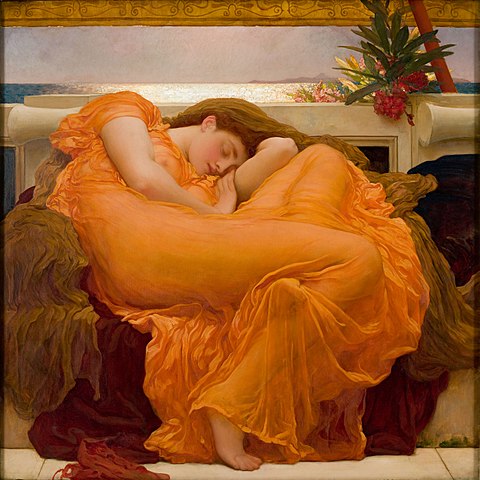 Sir Frederic Leighton created the piece titled "Flaming June" in the year 1895. It was painted with oil colors on a canvas measuring 47 inches square and demonstrates Leighton's tendency toward classicist composition.
It is generally considered to be Leighton's best effort. It is generally agreed that the shown woman is related to the sleeping nymphs and naiads that the ancient Greeks often carved into their art.
In the early 1900s, Flaming June disappeared, and it wasn't until the 1960s that it was found again. Soon after that, it was put up for auction at a time that is generally thought to be challenging for the sale of paintings from the Victorian era.
Nonetheless, it did not sell even at its low reserve price of US$140 (which is comparable to $1,126 in terms of today's values). Following the conclusion of the auction, it was quickly purchased by the Museo de Arte de Ponce, which is located in Ponce, Puerto Rico.
12. La Scapigliata – Leonardo da Vinci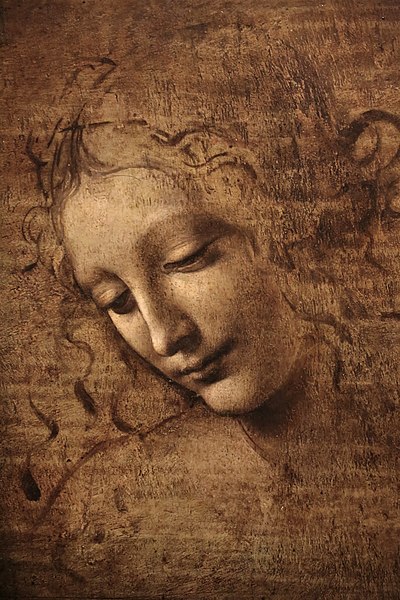 The unfinished painting known as "La Scapigliata" (which translates to "The Lady with Disheveled Hair" in Italian) is usually considered to be the work of the Italian High Renaissance painter Leonardo da Vinci and is dated to about 1506–1508.
On a tiny panel made of poplar wood, painted with oil, umber, and white lead pigments, its identification is still a matter of debate, with a number of art historians believing that the piece was created by one of Leonardo's students. The picture has been praised for its hypnotic allure, enigmatic air, and expert use of the sfumato technique.
There is not a true agreement on the topic of the picture, when it was created, its history, or its purpose. It depicts a lady who cannot be recognized looking down at the ground as the background is filled with her hair.
There are a number of hypotheses that have been put forward concerning this topic, including the following: that it is a sketch for an unfinished painting of Saint Anne; that it is a study for the London version of the Virgin of the Rocks or Leonardo's lost painting of Leda and the Swan; or that it is a painting that was purposefully left unfinished for its aesthetic value.
13. Boreas – John William Waterhouse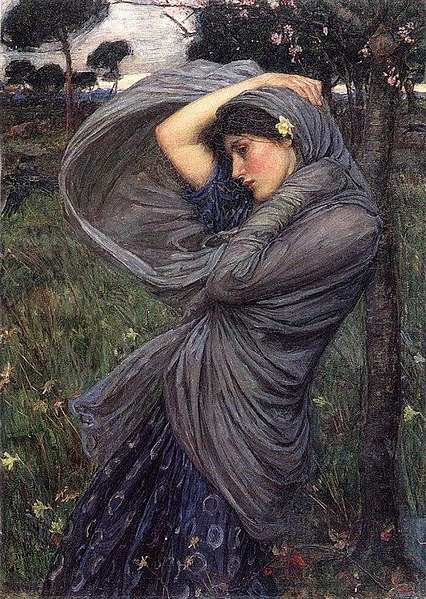 John William Waterhouse produced Boreas, an oil painting in the Pre-Raphaelite style, in 1903. Boreas was titled "Boreas."
The artwork depicts a little girl being blown about by the wind and was given the name Boreas, which is the name of the Greek deity of the north wind. The following was how the topic of the picture was stated in the notes submitted to the Royal Academy in 1904:
A young woman travels across a springtime environment that is highlighted by pink flower and daffodils while being cloaked in billowing drapery of slate and blue hue.
After being missing for almost a century and a half, the painting Boreas was discovered for sale in the middle of the 1990s, which caused quite a stir in the world of art. At the time, the price of the painting set a new high-water mark for Waterhouse, coming in at £848,500, which is equivalent to $1,294,000 USD.